These holiday party ideas have been compensated by Collective Bias, Inc. and its advertiser. All opinions are mine alone. #EmergenCRecipes #CollectiveBias
During this busy month we are stretching ourselves thin trying to get everything complete (or maybe that's just me). Our joyous holiday season can begin to feel more stressed as we get through the motions. I suggest gathering a few friends and taking a refreshing break.
I have been frantically rushing all over to get things done lately. Just when I think I am on top of things, something else pops up. The kids are taking turns getting sick, the house is still overflowing with boxes of Christmas things and I have been running countless errands every single day. As I was on the verge of losing my mind one evening, my husband pushed me out the door and told me to get dinner by myself and breath.
I was hesitant. I had so many things I still had to get done. I wasn't close to having a completed 'to-do' list for the day. But he insisted. After about ten minutes in the car, I already started breathing a little easier. My mind was still racing (just not as fast) with the things I wanted to get done, but I began to feel better.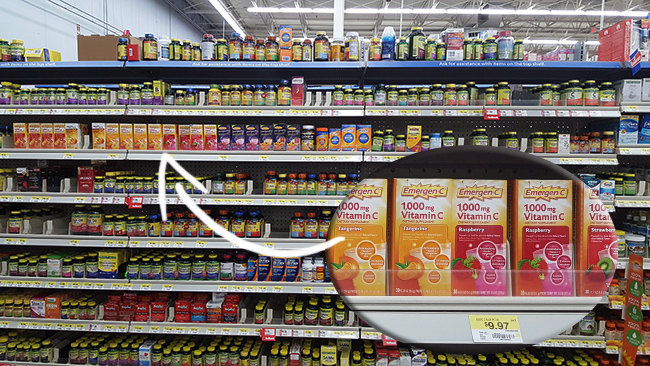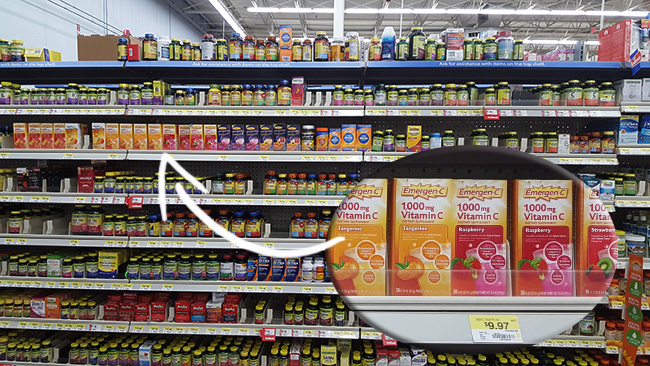 I went to a little cafe, enjoyed a quiet dinner and decided to run to Walmart by myself for a change. Just getting my mind off everything I had to do was refreshing, but while I was there, I decided to grab a couple 30 packs of Emergen-C (Raspberry and Super Orange flavors). The mix is full of essential nutrients, including 1000mg of vitamin C and other immune supporting antioxidants, such as B Vitamins enhance energy naturally*.
My health is important to me and when things get crazy, I become vulnerable so having a drink with Emergen-C helps me feel refreshed.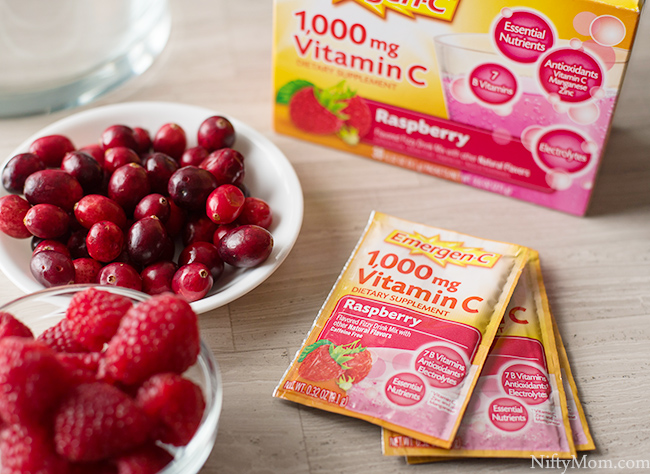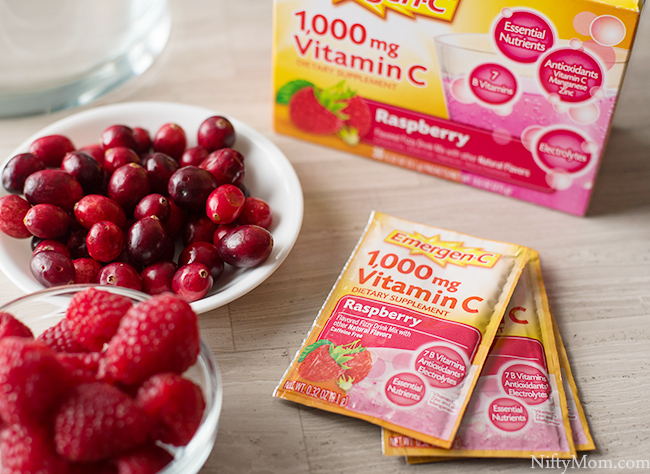 For the holidays, I made a Cranberry Raspberry Drink with the Emergen-C Raspberry mix.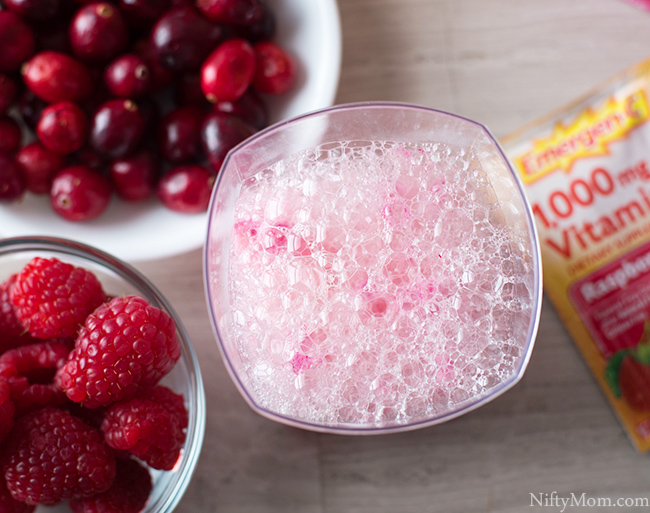 Add the powder in a cup, then add 3 ounces of raspberry flavored sparkling water.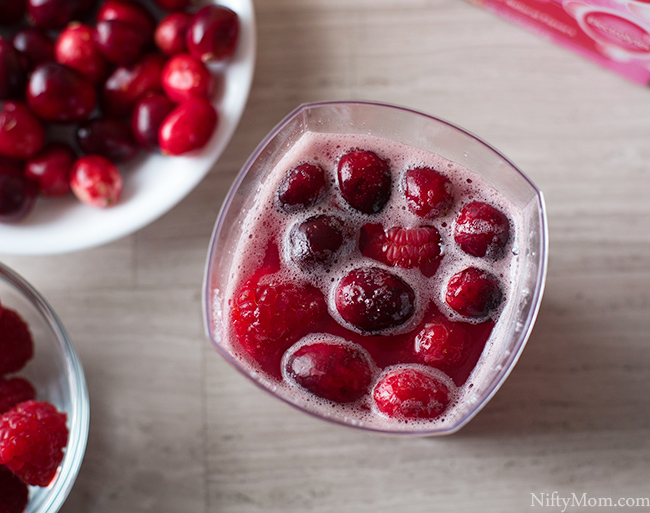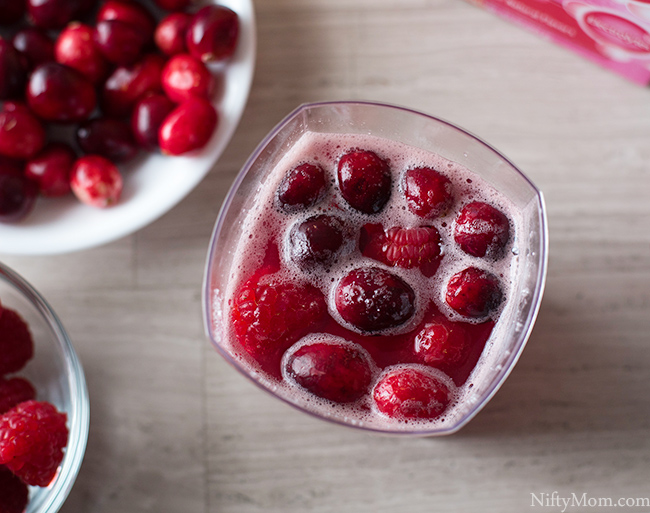 Mix in 5 ounces of cranberry juice, topping with fresh cranberries and raspberries.
After that evening when I cleared my mind, I realized how much more efficient and productive I was. So why not do that with friends and neighbors? It could be a time to get all the wrapping done, holiday cards addressed or just taking a couple hours to relax and refresh.
Food & Drink Ideas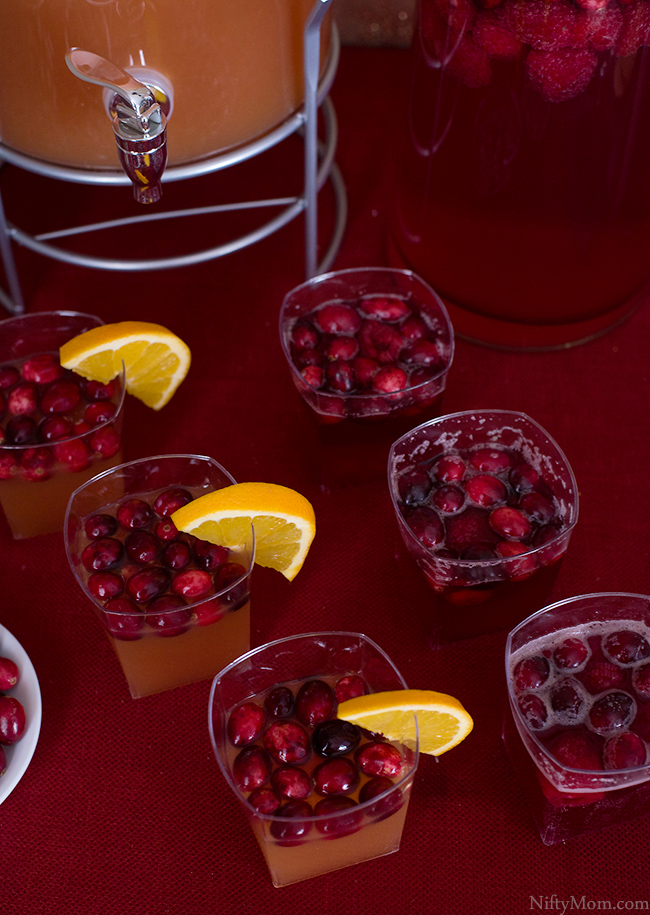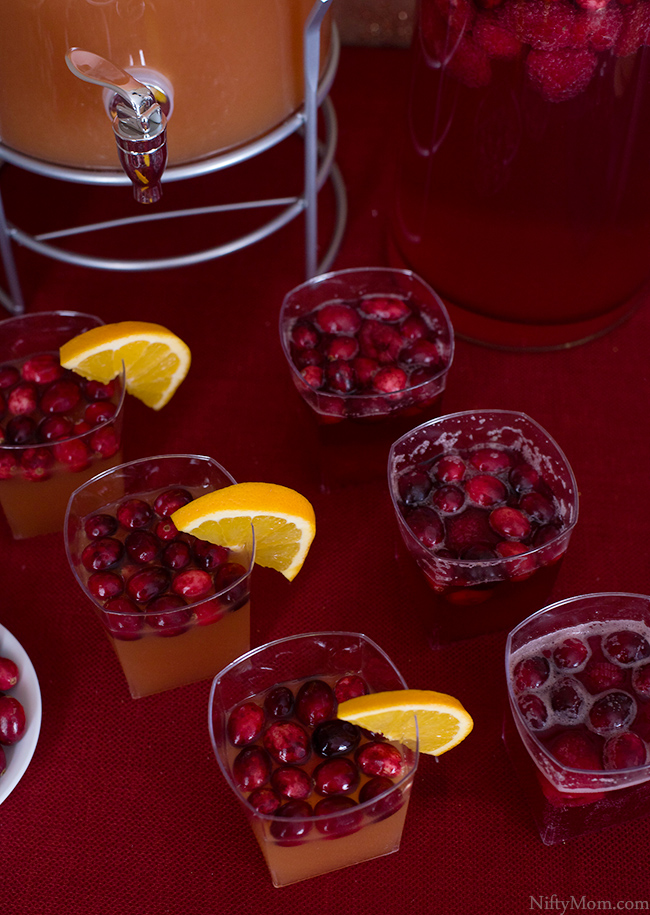 I started with beverages. The recipe above can be multiplied to serve in a pitcher.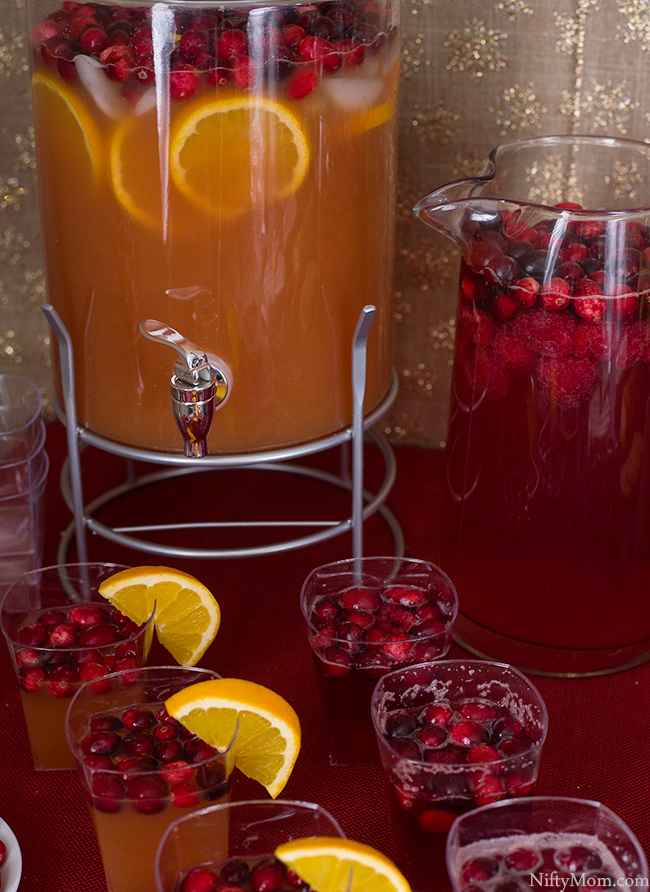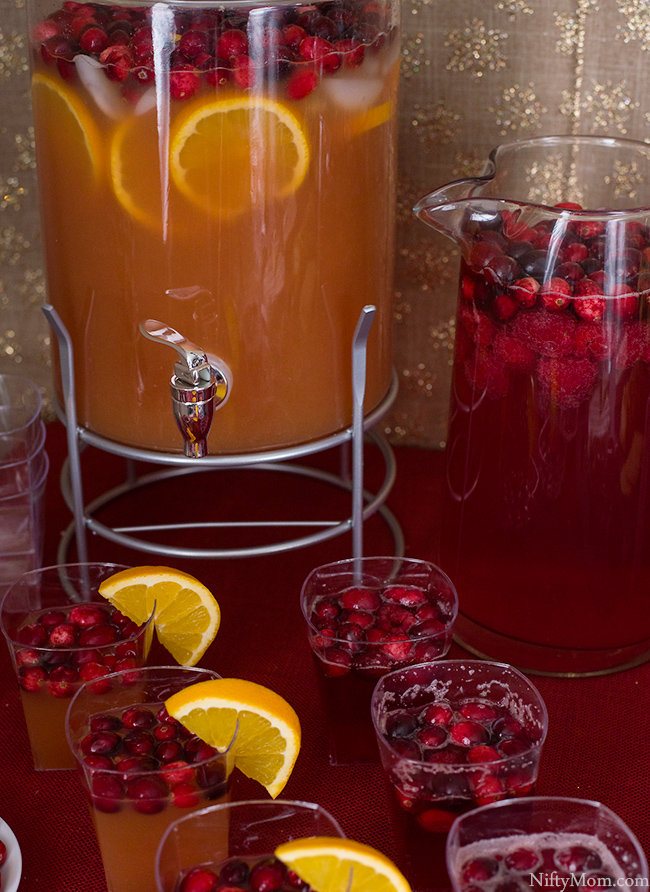 I also made an Orange Cranberry drink for my beverage dispenser.
Ingredients per serving:
2 ounces cranberry juice
2 ounces pineapple juice
2 ounces orange juice
1 ounces lime sparking water
1 packet Emergen-C Super Orange
Fresh Orange slice
Fresh Cranberries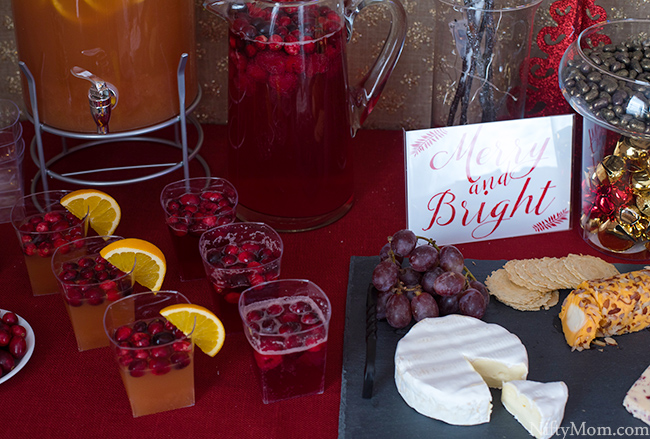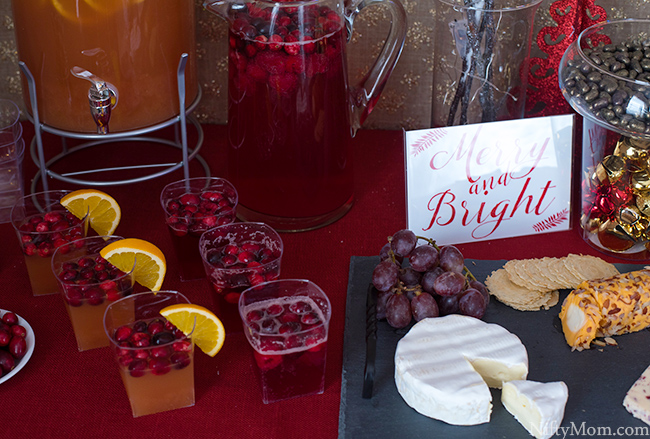 Along with the pitchers of drinks, I also included filled cups and fresh fruits.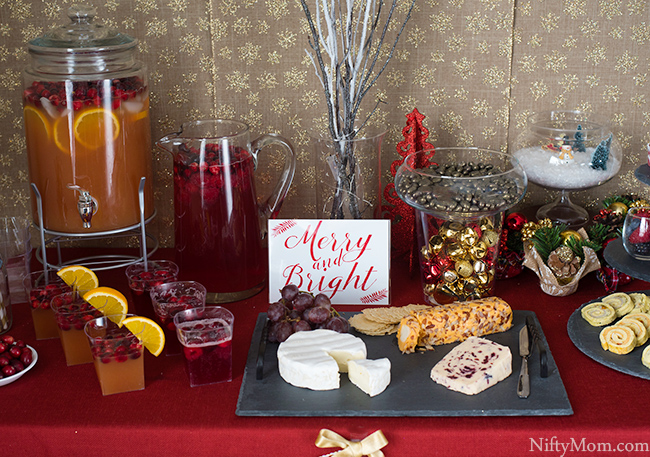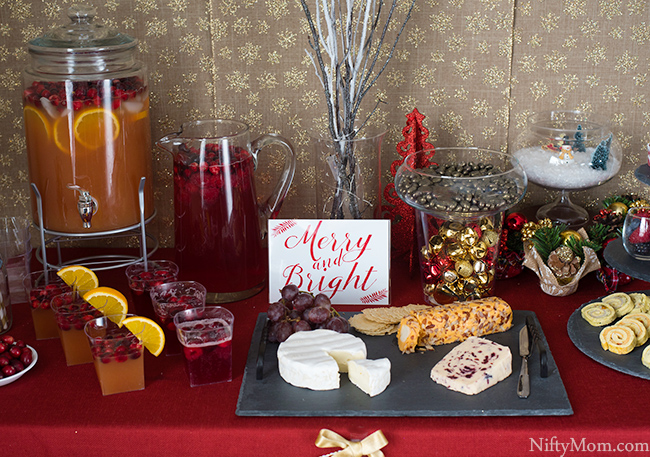 For food, I kept it more appetizer-style. This makes setup both quick and easy. Cheese and crackers is always a good pick for our parties.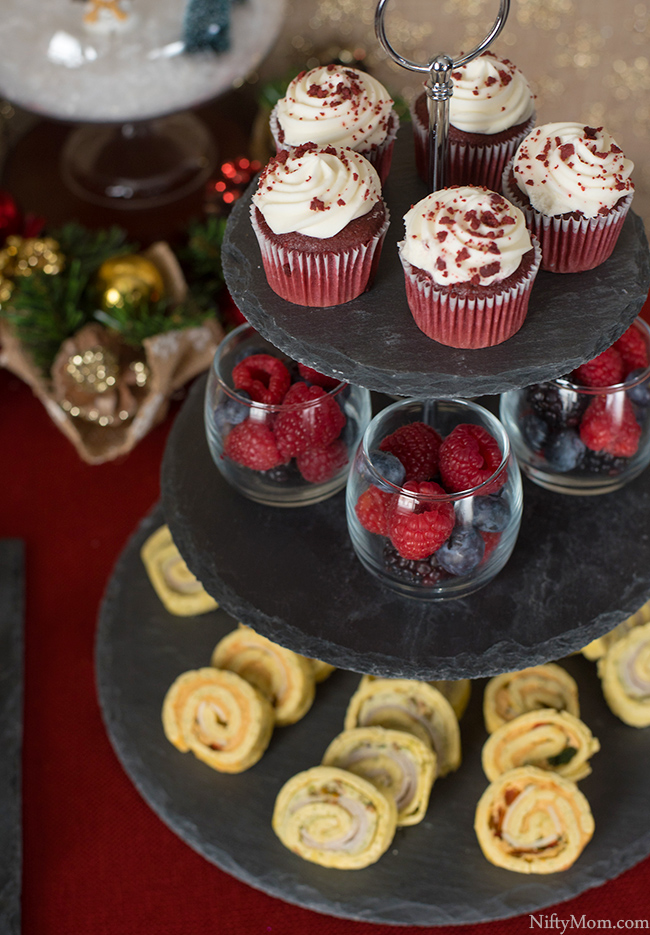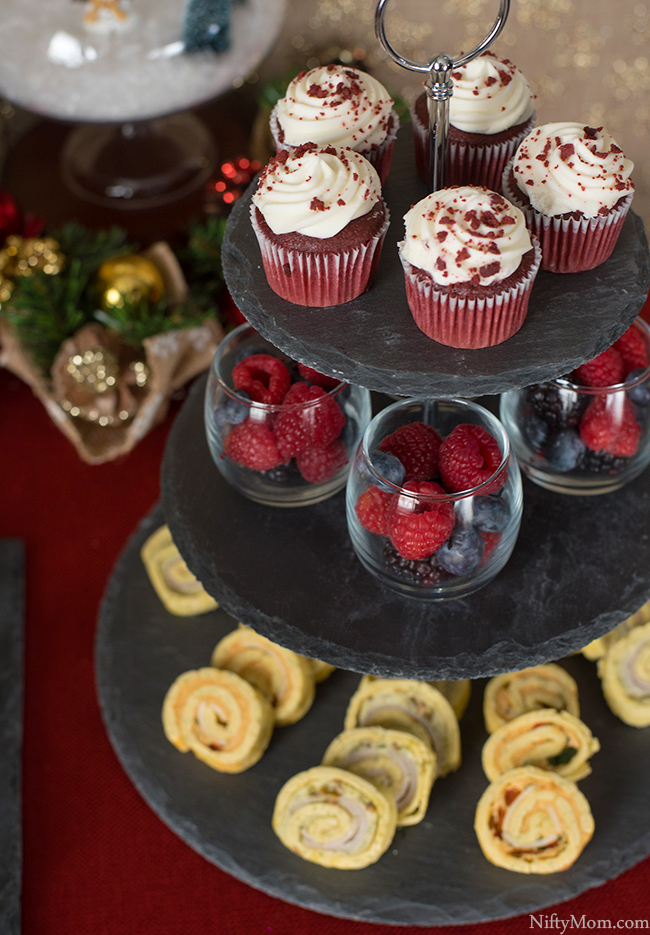 On a tiered tray, I added some pinwheels, dessert glasses filled with berries and mini cupcakes.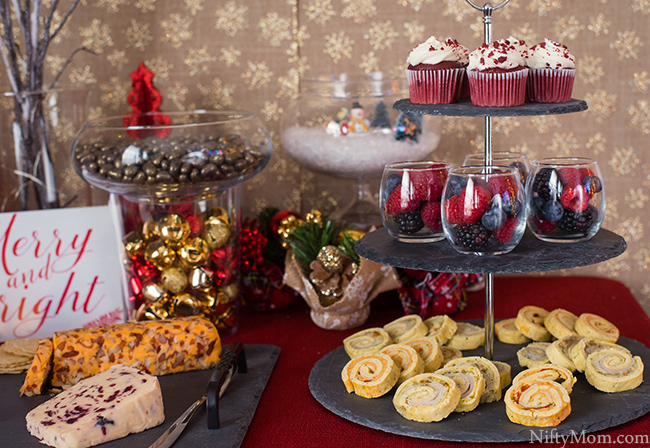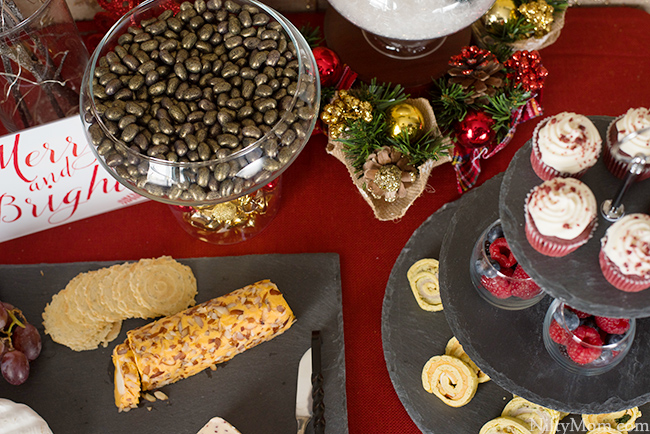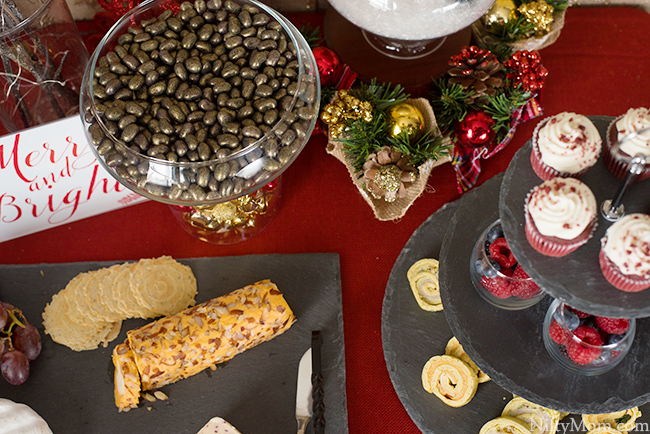 Simple Holiday Table Decor Ideas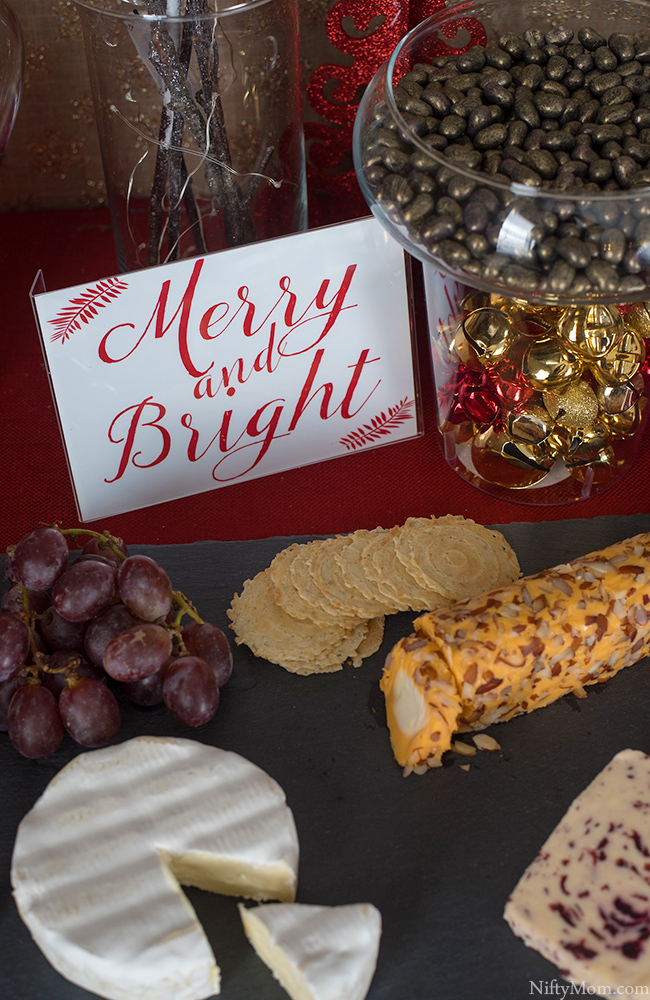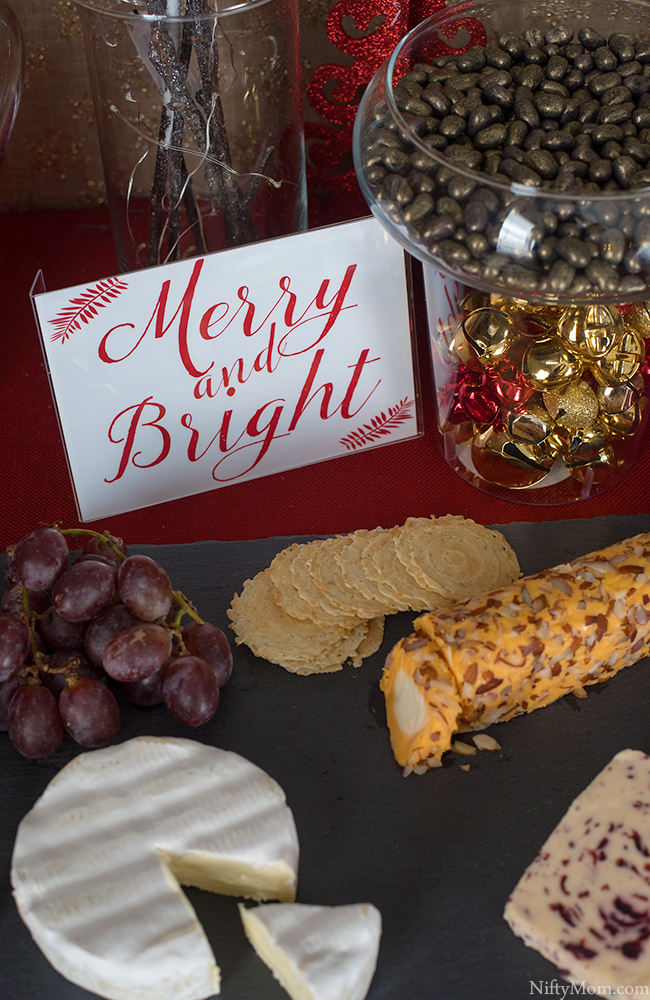 I made a printable 'Merry and Bright' 5×7″ picture for the table. You can print one out here.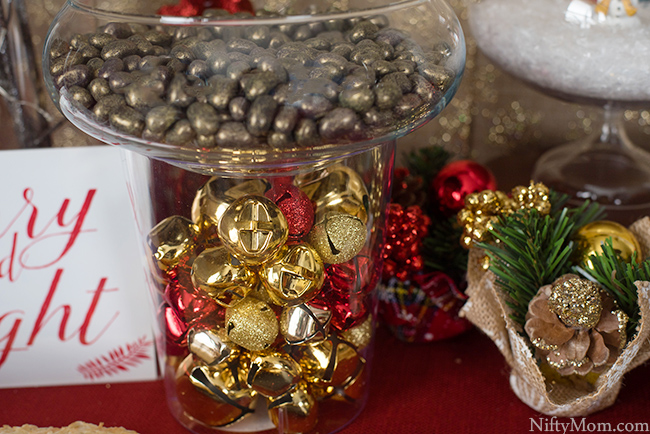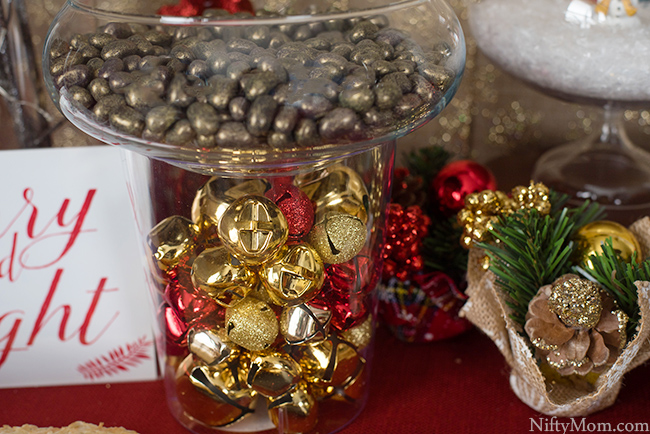 For easy decor, fill a vase up with various bells. I used that vase as a base to a candy jar filled with gold (boysenberry) jelly beans.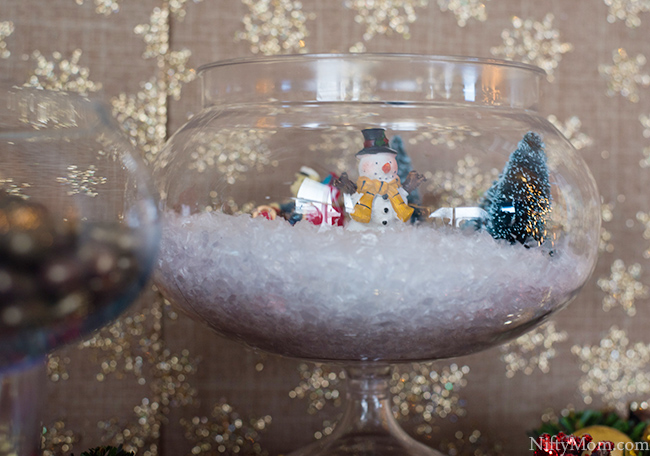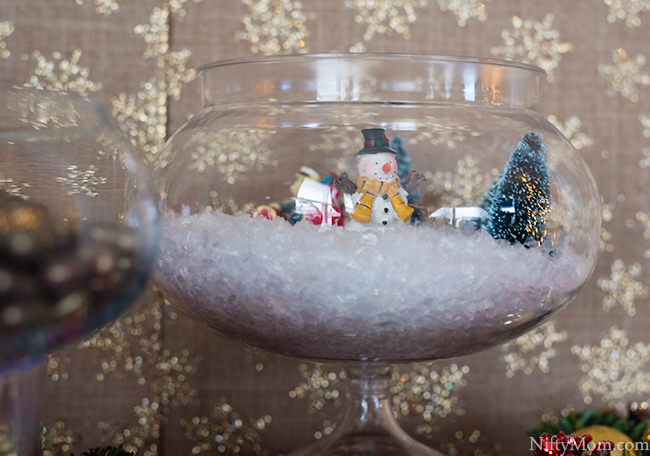 Another jar I added some fake snow and mini figures and trees.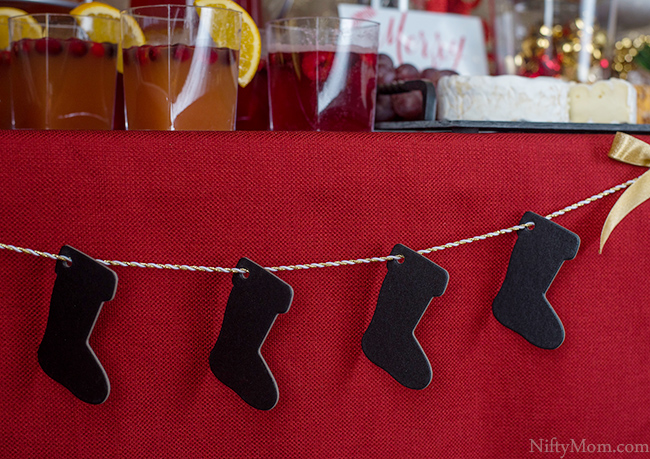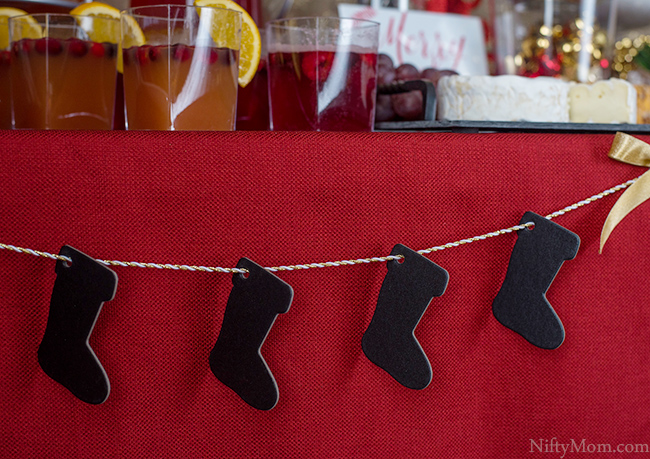 Finally, a banner can easily be made with gift tags! I had some chalkboard stocking gift tags that worked out great.
Throwing together a little party to actually refresh and relax is just what the holiday season needs.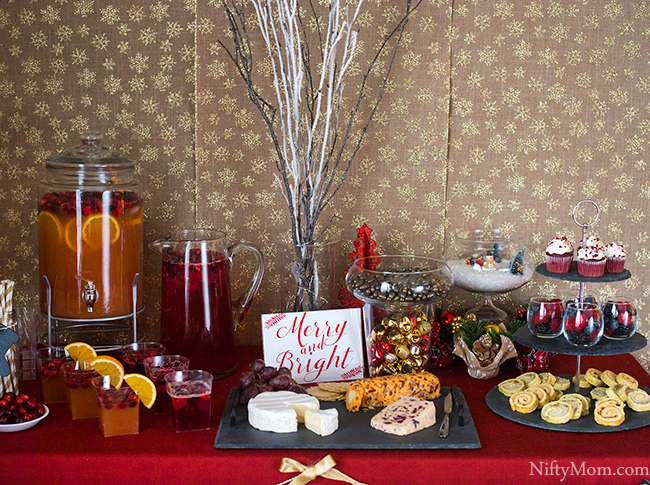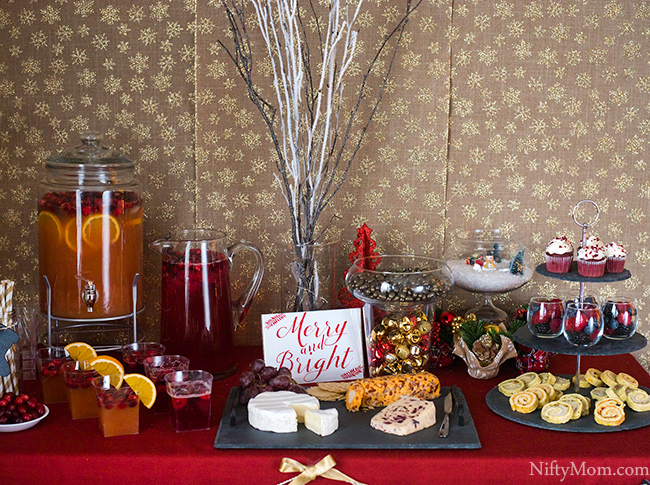 How do you refresh when things feel out of your control?
"These statements have not been evaluated by the Food and Drug Administration. These products are not intended to diagnose, treat, cure or prevent any disease."