I print photos frequently to add new frames around the house, make scrapbooks, and send photos to long distant relatives. However, with technology and social media these days, I find myself going long periods without printing a single photo. I love taking pictures daily of my sons, but often find myself sharing them on Instagram and quickly forgetting about them. That has all changed now, as I  recently learned how easy it is to print Instagram photos with the Walgreens App.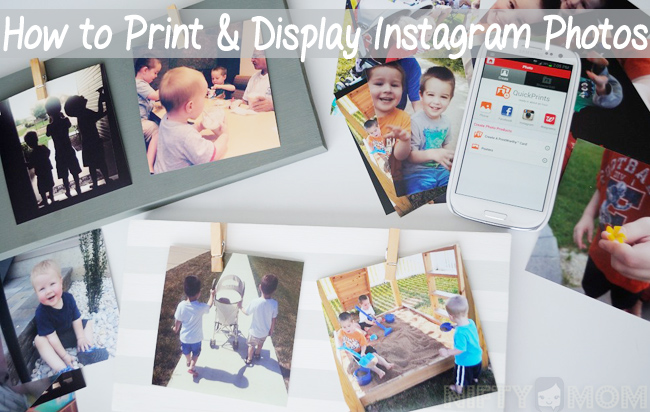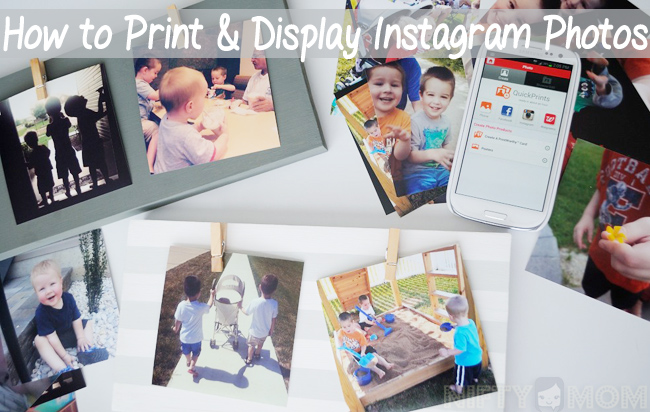 The last few months, we  have celebrated a few birthdays and an anniversary. As the greeting cards filled our mailbox, most had little notes of hoping to see each other in the near future. I realized it had been awhile since I sent these long distant relatives any pictures of our family. I use to do it every few weeks, but things have been busy and I keep procrastinating picking out pictures, editing them, finding my photo paper, and setting up the printer. It never occurred to me that the resolution was on the one thing that never left my side: my cell phone.
Ordering Instagram Prints from my Phone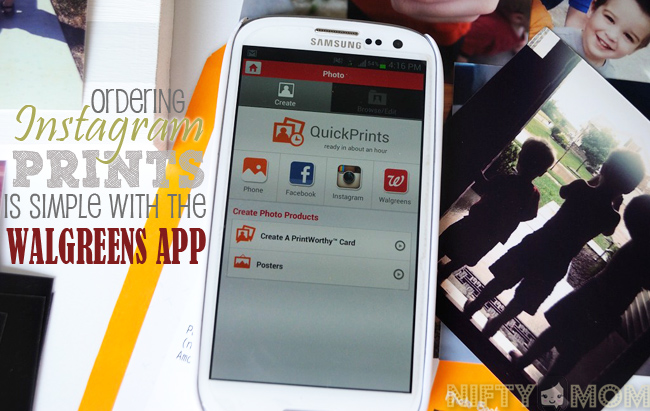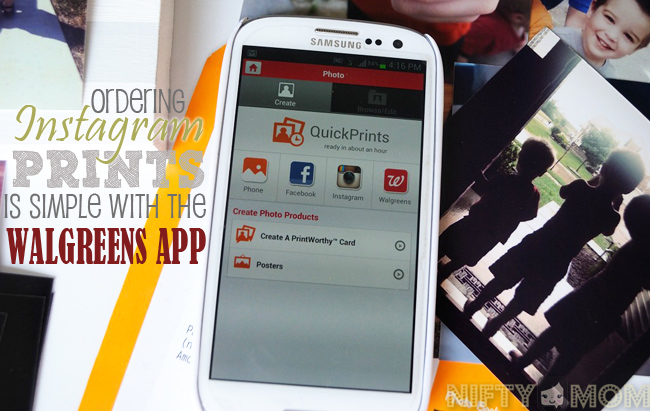 I already use the Walgreens App to shop, track my Balance Rewards, view the weekly ad, and I use the Steps program. So why haven't I thought about using the photo option yet? Most of my pictures are stored on my phone already, so I wouldn't have to take time to upload them and that alone is an instant time-saver.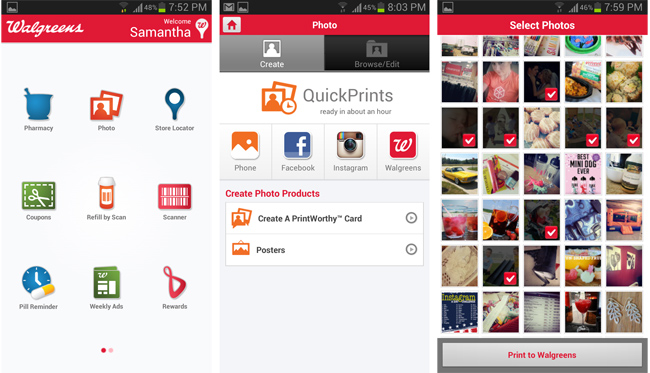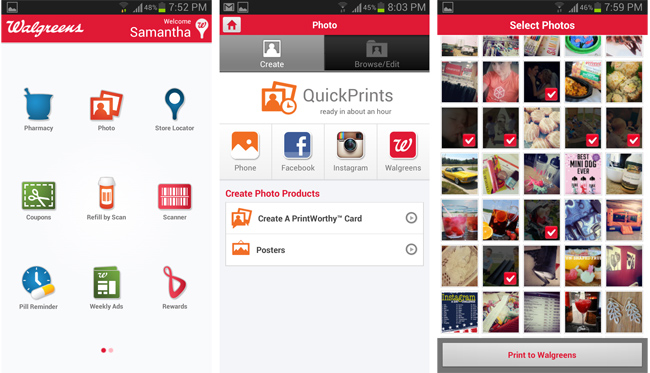 While the kids ate a snack one evening, I opened the #WalgreensApp to order some prints. When I take a good picture of the boys, I normally post it to Instagram, which is my current favorite form of social media. It only made sense that the easiest way to select pictures was from there.
I thought printing Instagram pictures would be an issue because they are always square. However, Walgreens now offers 4×4 and 8×8 prints. Within minutes I made my selection and ordered two sets of seventeen 4×4 prints. The prints are typically ready in an hour for in-store pick-up, but I got confirmation that they were ready in twenty minutes. The whole process was incredibly simple and made me feel better that I now have some pictures to send to our grandparents.
DIY Instagram Photo Display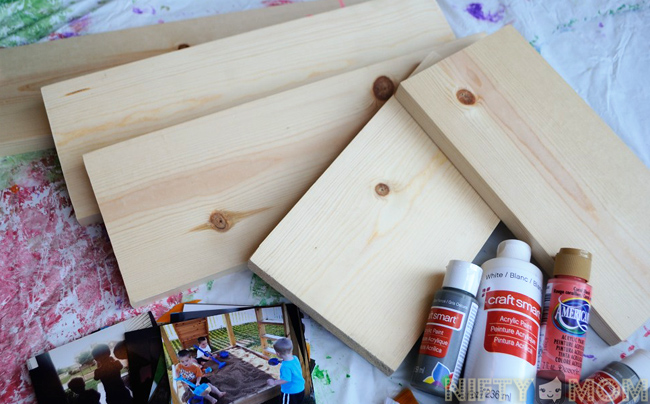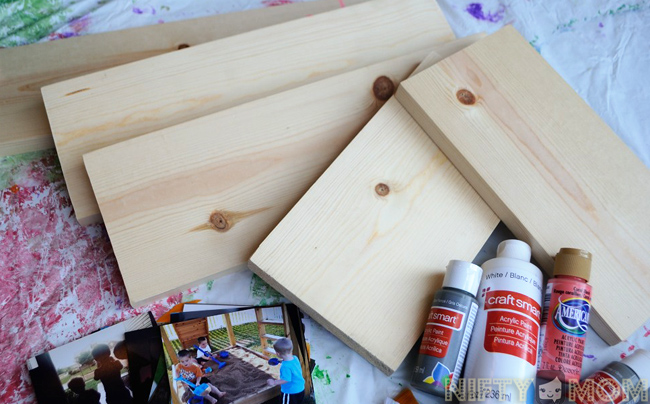 Now that I know how easy it is to print Instagram photos, I decide to make a display to send with this set of pictures. That way each time I send new pictures, they can easily decide which photos they want to display.
We have a bunch of 1×6 boards in the garage from all the projects we have going on, so I had my husband cut one in various lengths. For a two picture display I used an 11″ and for the three picture displays, they were cut 16″ long. The 4×4 photo size fit perfect on the boards.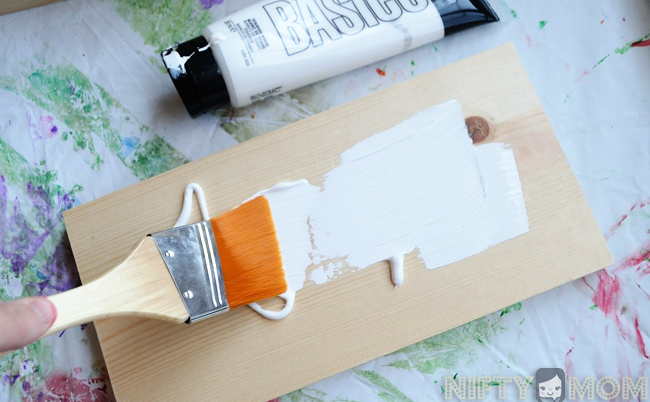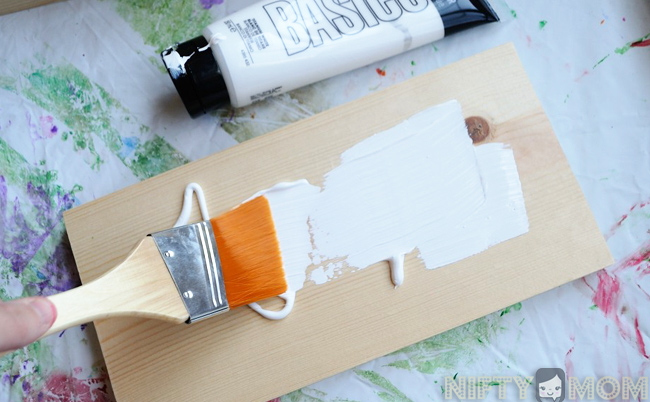 I painted them with white and gray acrylics. I kept the colors neutral so it would be more likely match the decor where they decide to hang it.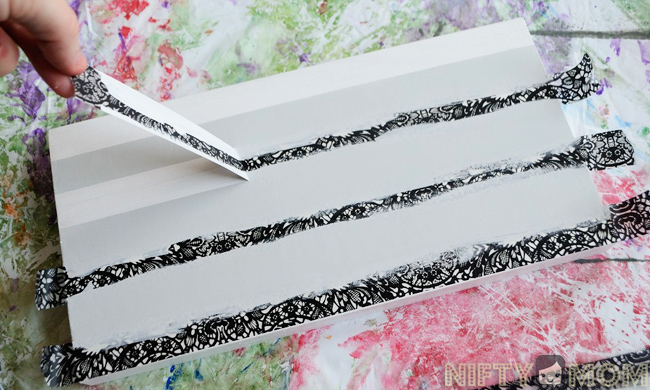 To give more life to one of the white boards, I decided to add light gray stripes. To do this, after the white dried (within 30 minutes), I added a few strips of washi tape and painted a light gray over the board. Within minutes, I was able to removed the strips for a clean striped board.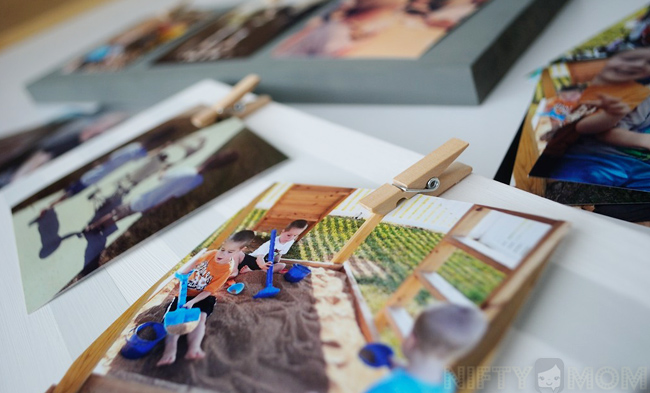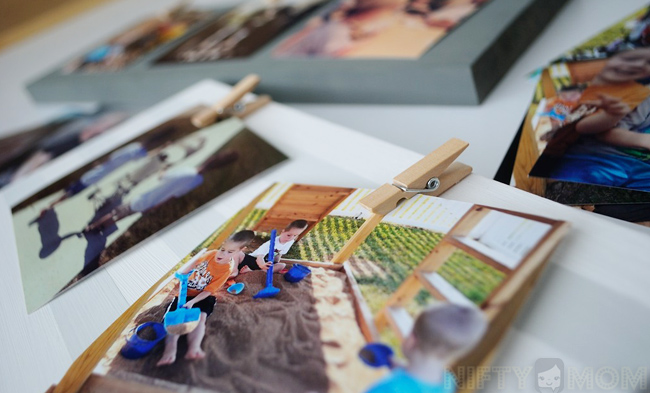 To hold the photos, I hot-glued two to three mini cloths pins on the top of the boards. I used picture hanging Command Strips on the back for easy use and removal. Those things work wonders.
With the ease of printing Instagram photos, I am confident I will now send our grandparents new pictures every couple of weeks. They can pick which ones they want to display and change them out as often as they'd like.