These dehydrator tips have been compensated by Collective Bias, Inc. and its advertiser. All opinions are mine alone. #LEMLoveToProcess #CollectiveBias
Having a dehydrator can not only save money over time, but it also gives you a way to preserve food to store for a longer period of time. There are many benefits to owning a dehydrator and many different things you can use it for.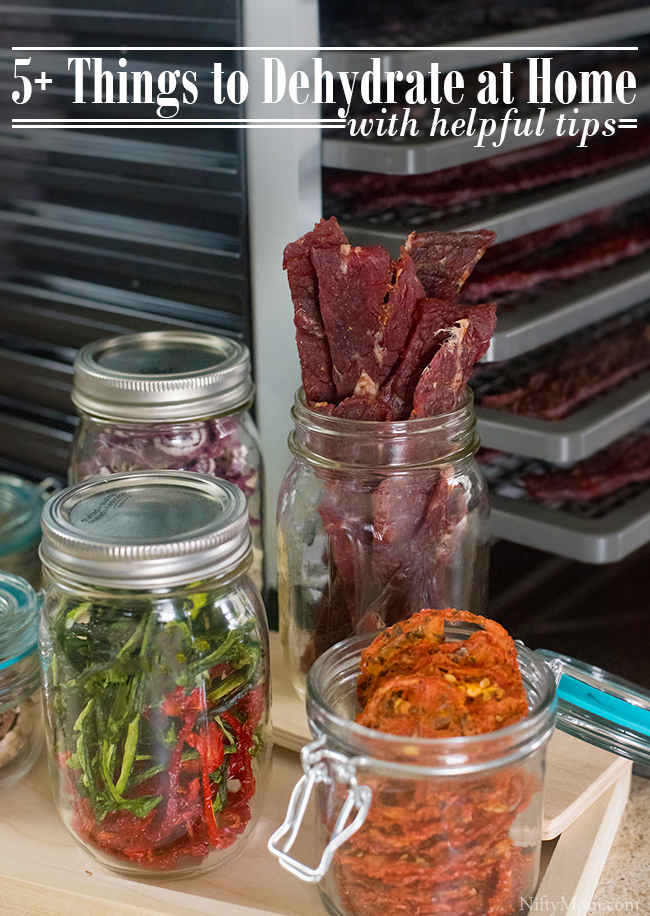 Farm-to-table. What does it mean to you? To me it means everything served comes from a specific farm/field without the middleman (no store, market, etc). It's something I learned firsthand growing up and truly appreciate it.
My mom's family has a little farm about an hour south of us. I have many childhood memories visiting family, catching crawdad's in the creek, finding fresh laid eggs around the barns and hanging out while relatives were hunting during November.
Once a year, my parents would take us down to the farm, where 10-20 relatives gather for a mass meat processing event. Everyone was assigned a different job and I remember being about ten years old, helping my uncles grind wild game and domestic meats, as well as making sausage links. They would even chase us kids around with pig snouts.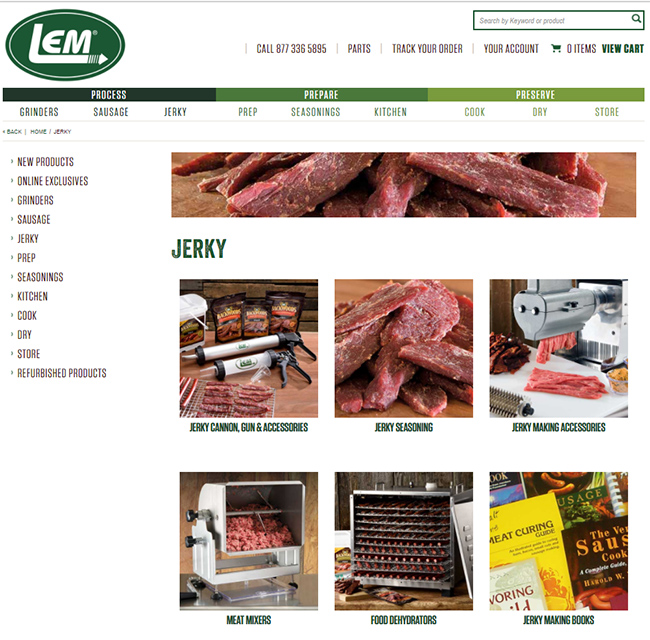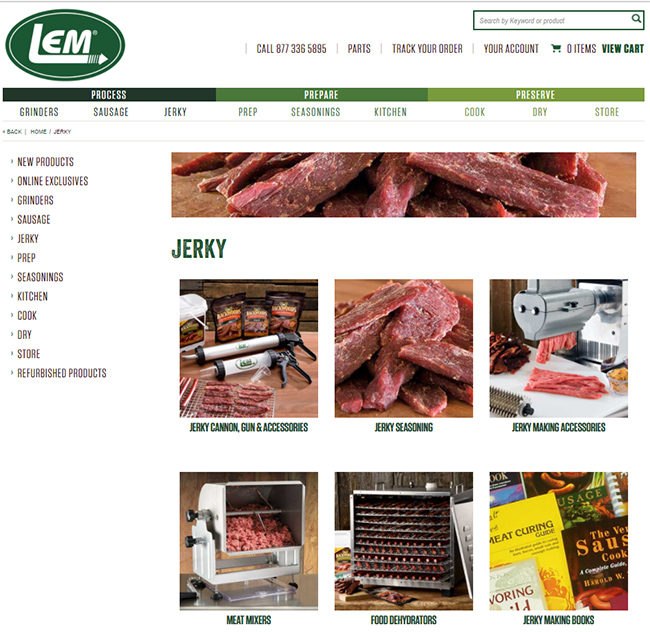 Fast forward to the current years, and each year my husband hopes for a deer of his own during hunting season to provide our family with venison. Going back to farm-to-table and my childhood memories, I want to bring more of the meat processing into our home. Turning meats into jerky is a great way to start.
To find a good food dehydrator, I browsed LEM™ Products, which has a very large variety of meat processing equipment and supplies.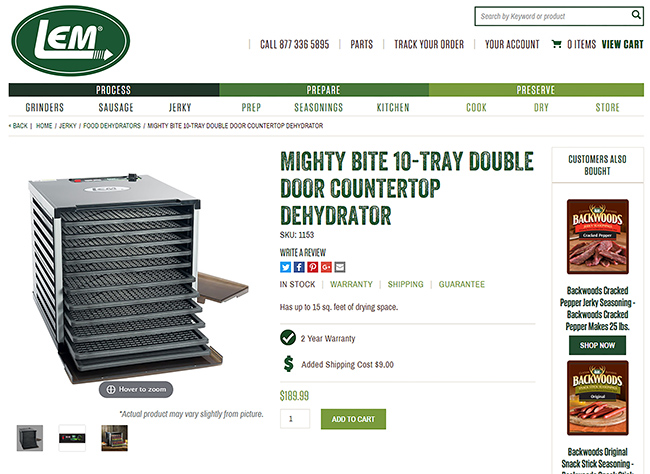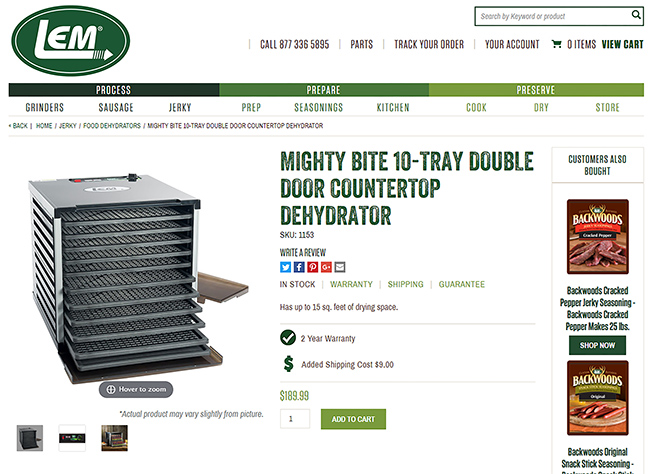 I settled on the Mighty Bite® Dehydrator, which has 10 trays, allowing for 15 square feet of drying space. To prepare for our first batches of jerky, I also added numerous accessories to the cart. Having the right tools and accessories, makes processing much easier.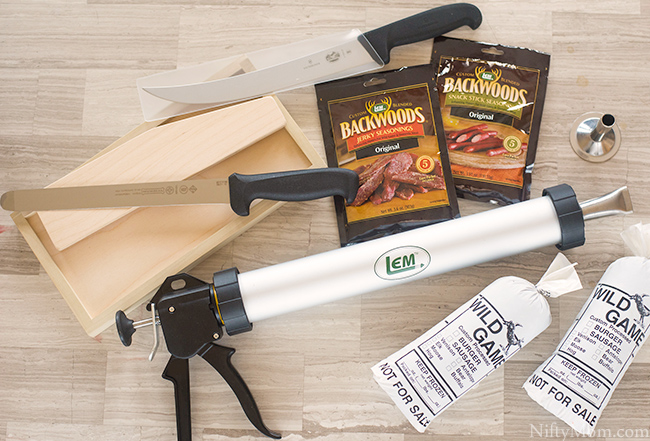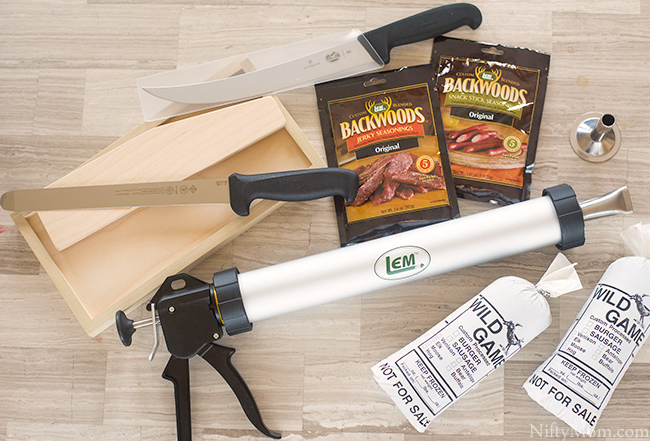 5+ Things to Dehydrate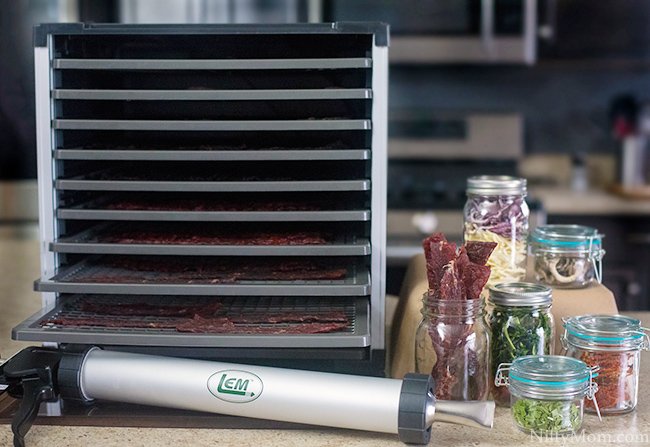 Hover over the photo to click through to LEM.com to learn more about the Mighty Bite 10-Tray Double Door Countertop Dehydrator.
Now that we have a large dehydrator, we have been running it what seems to be non-stop. Here are some things you can dehydrate and some tips for to help along the way.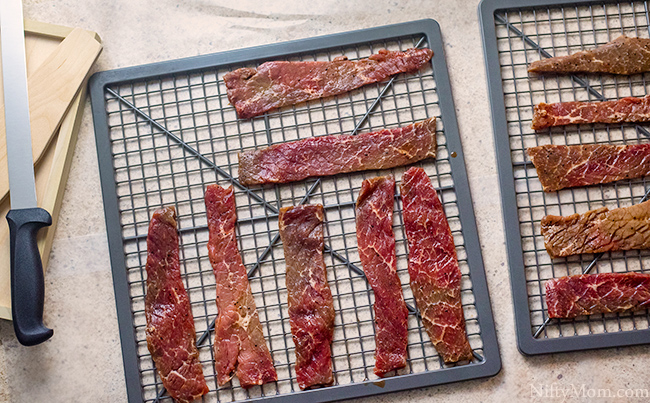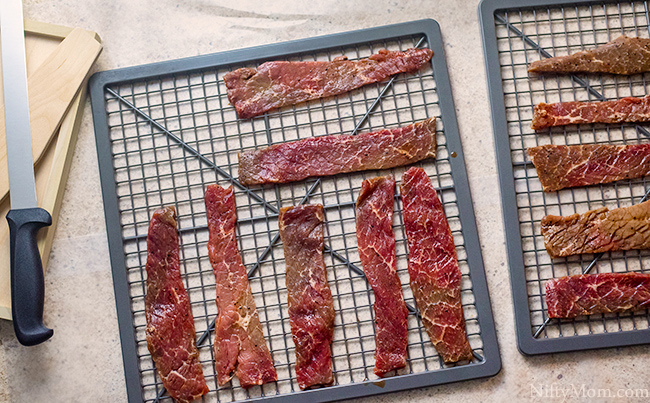 MEATS
Dehydrating meats, such as venison and beef, means homemade jerky. Great for snacking and when you make it yourself, you can create your own flavors.
Use a Jerky Knife and Board Kit to get uniform thin slices.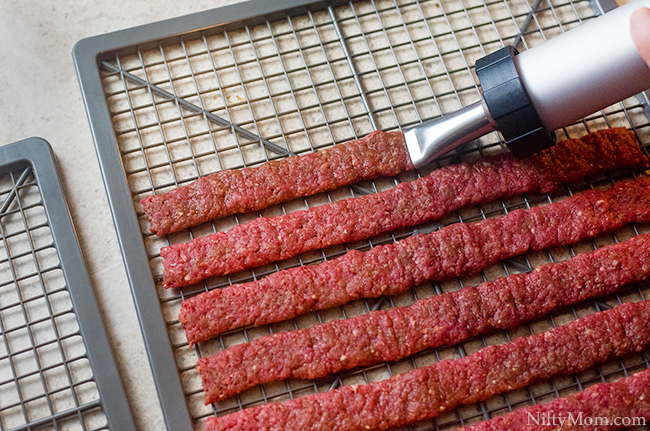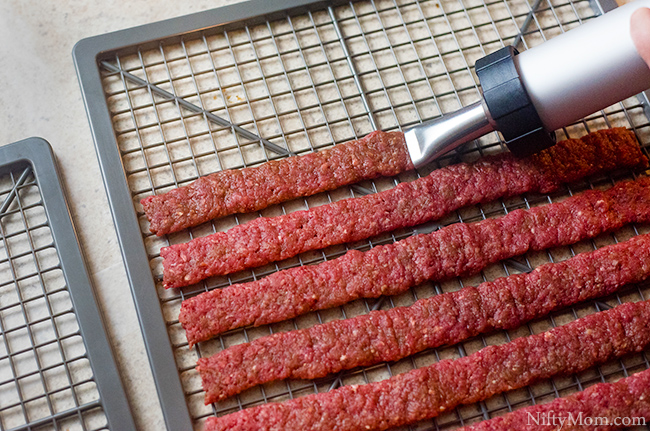 You can also make jerky with ground meats using the Jerky Cannon®.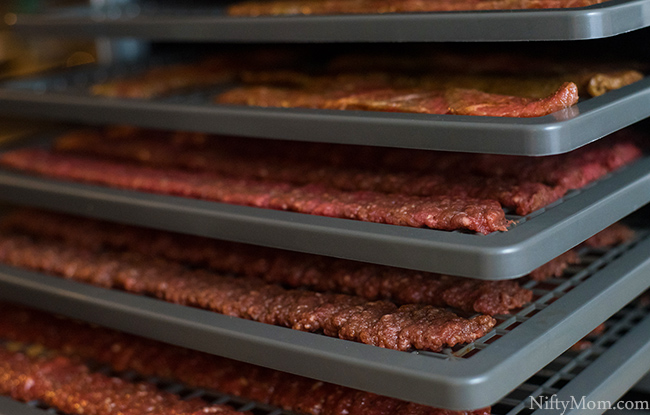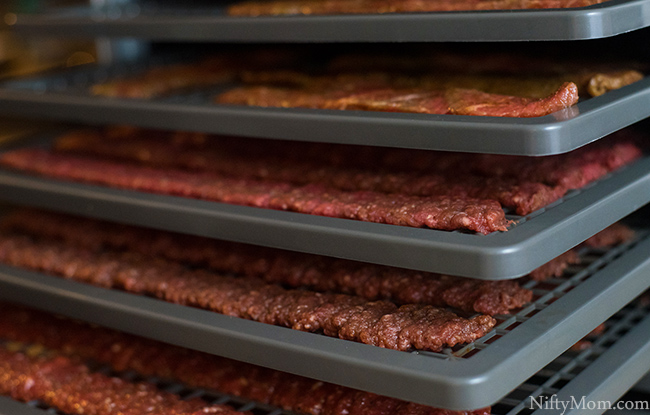 Trying out seasonings and flavors is fun and with 10 trays in the Mighty Bite dehydrator, you can easily use a different flavor on each tray of meat. Try your own recipes or order pre-mixed Jerky Seasonings.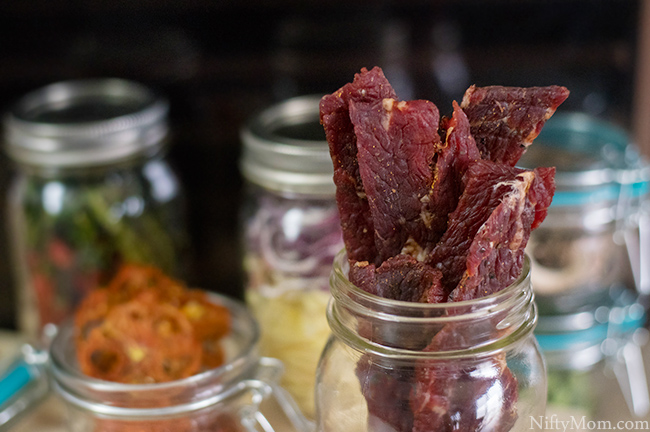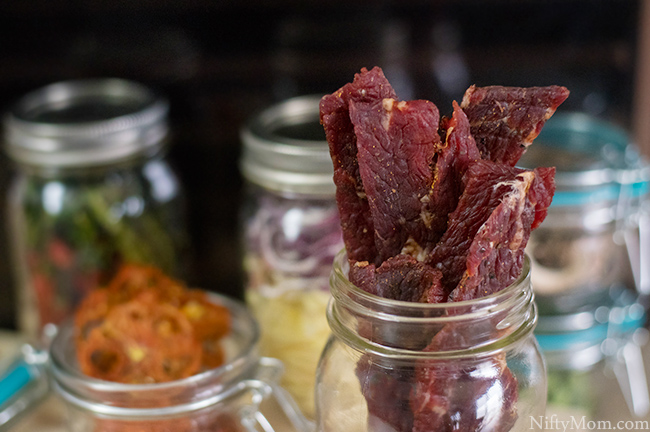 HERBS
Parsley, basil, oregano, thyme, the list goes on and on. Crumble and store dried herbs in spice jars.
Strip herbs off the stem before drying.
Use Non-Stick Drying Sheets on the dehydrator tray for herbs.
Be sure to place herbs in a single layer for complete and even drying.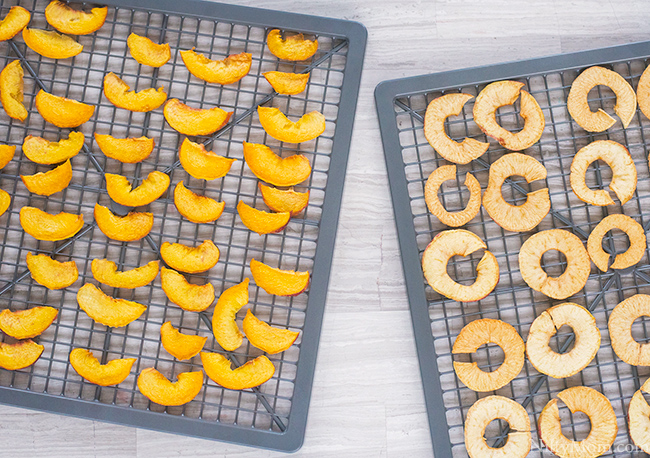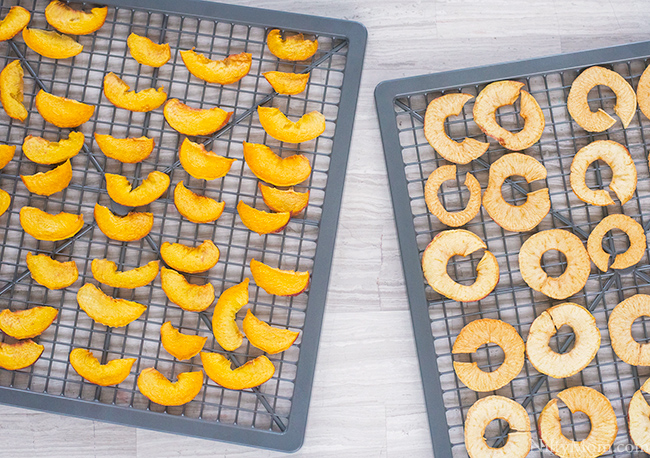 FRUITS
Some fruits I like to dehydrate: apples, peaches, bananas, strawberries, oranges, and blueberries.
Dehydrated fruits make great snacks, trail mix ingredients, and cereal add-ins.
Some fruits such as apples, peaches, and bananas should be places in lemon water for 10 minutes or so prior to dehydrating. This will help keep their color.
To prevent the fruits from sticking to the plastic tray, use Dehydrator Screen Material. I forgot to order some last month, but I have two rolls that will be here tomorrow.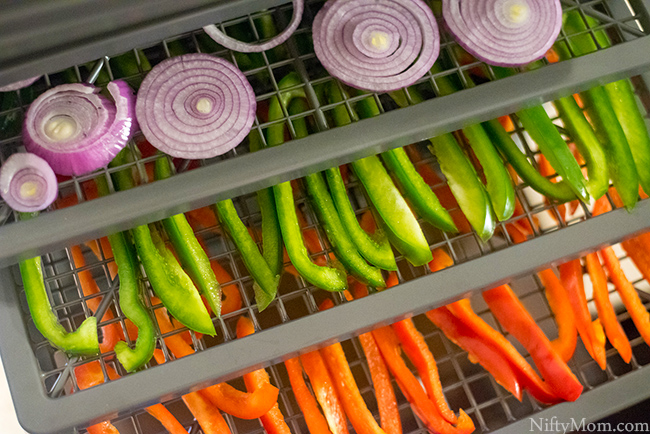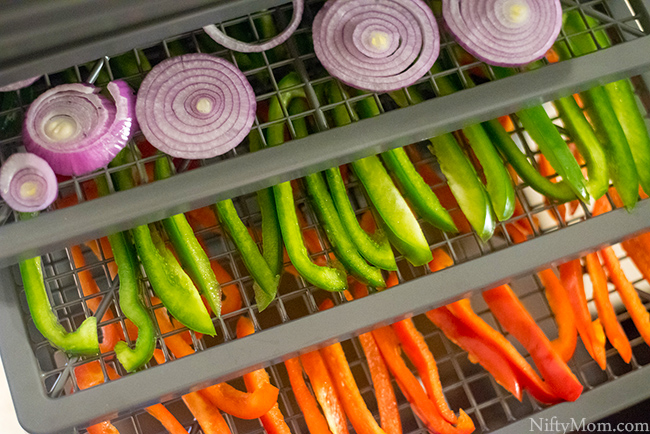 VEGETABLES
Peppers, onions, squash, tomatoes and more are great to dehydrate sliced.
Dehydrated vegetables are good for soups, perfect for the winter coming up.
Be sure to keep the slices the same thickness to ensure even drying. The thinner the slices, the less time it takes to dry completely.
FLOWERS
All kinds of flowers can be dehydrated. Think lavender, roses and more.
Dehydrated flowers can be used for decorations in jars, homemade gifts, and potpourri.
As you can see, there are many things to dehydrate, especially things that you can harvest, gather or hunt yourself. With our apple, pear and peach trees expecting the fruit soon and our veggie and herb garden expanding each year, the dehydrator is going to be getting a lot more use.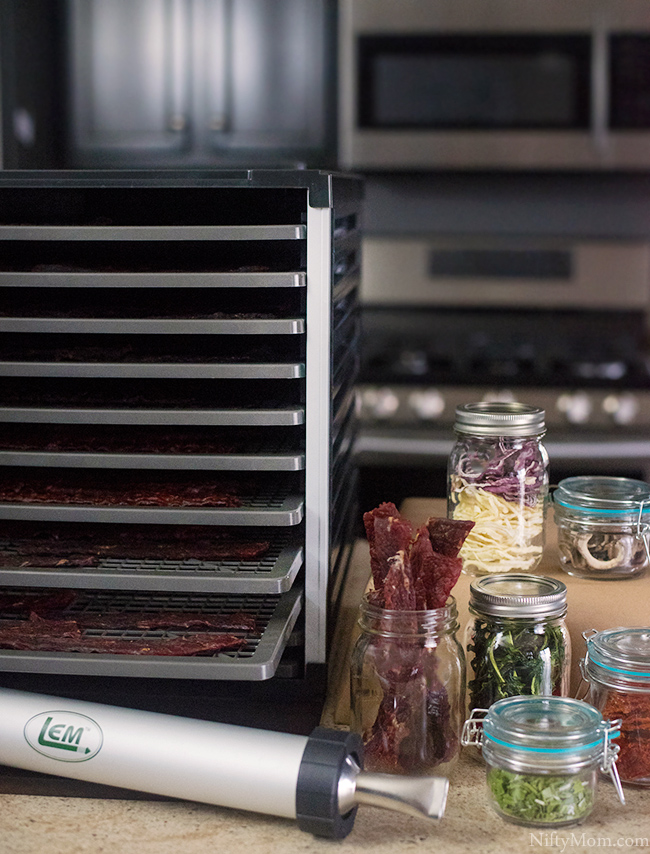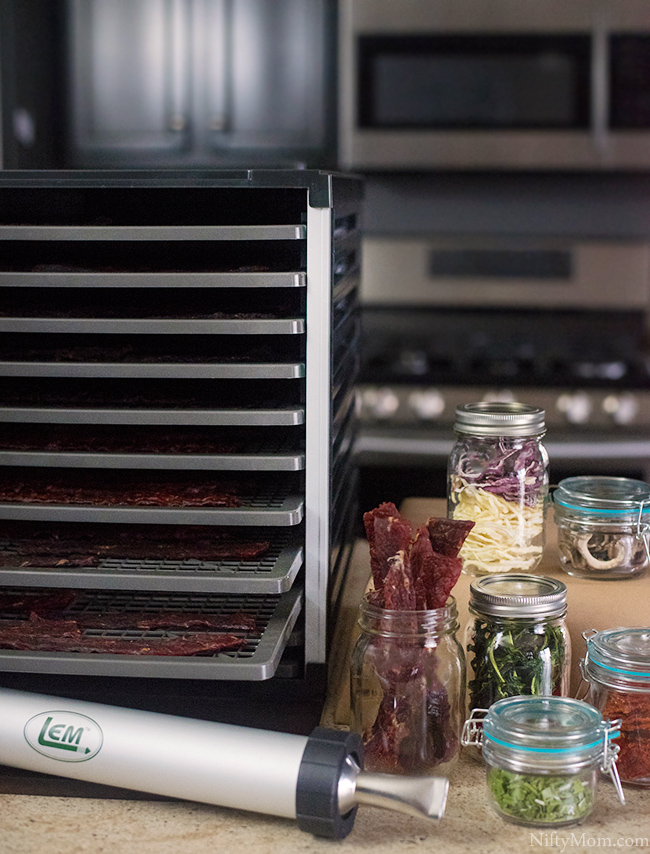 What do you like to dehydrate?