Check out the Neverland Experience, a bar designed to be the ultimate Peter Pan experience, immersing guests in a timeless classic, pixie dust and all.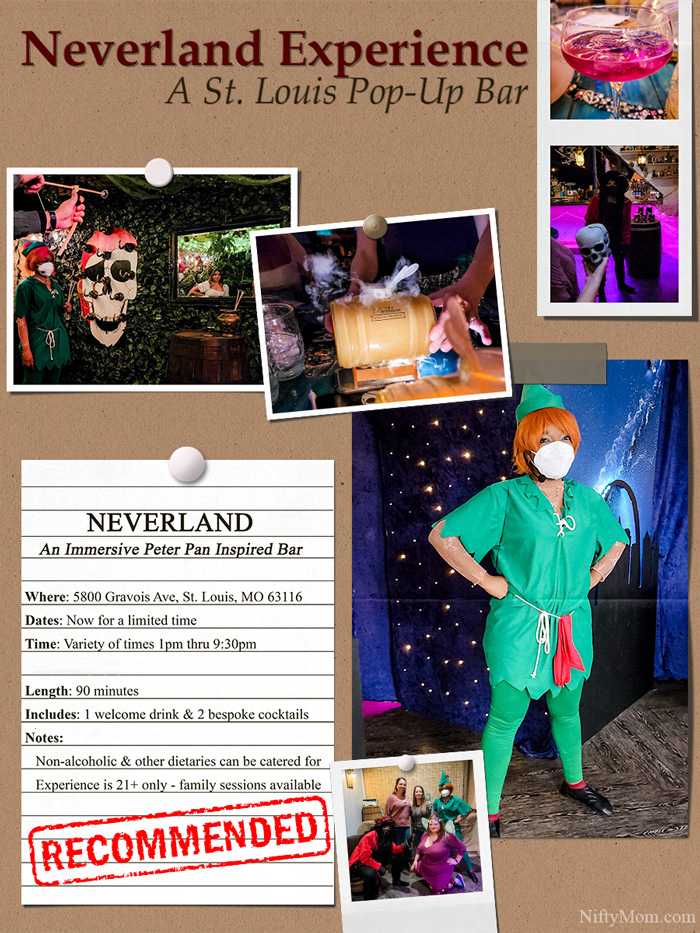 Last fall, I experienced my first immersive bar adventure, The Alice (An Alice in Wonderland Cocktail Experience) through Hidden, a site full of unique local experience opportunities.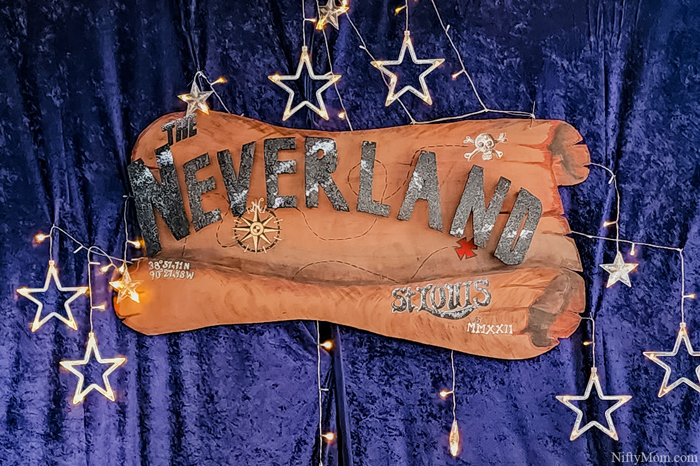 Last month, they transformed The Alice location (at 5800 Gravois Ave) into a new experience – The Neverland, where guests experience the wonder of the Blue Lagoon, climb aboard the Jolly Roger, and hang out at the Lost Boys Hideout. The over-the-top decor truly adds a great touch to the experience.
What's included in the Neverland Experience?
For around $50 a person, you get 1 welcome drink and 2 bespoke cocktails (that are part of the interactive story). The 90-minute experience also includes a crew (that doesn't break character) to tell the story with challenges/games you must complete through the journey.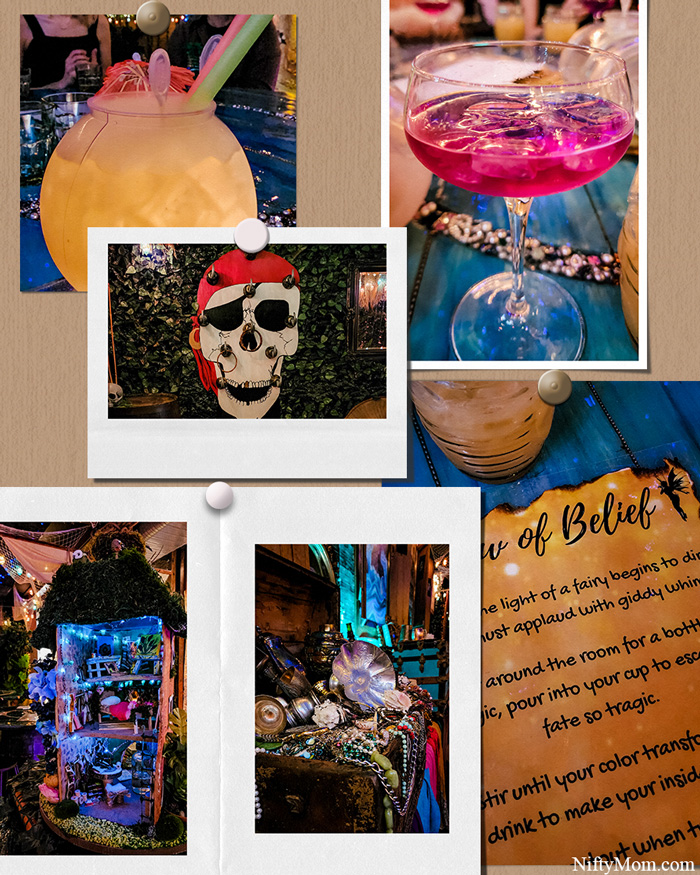 The show is also filled with adult humor and fun guest interactions. Our table was laughing the whole time, and at one point we were in tears from laughing so hard. The cast was top-notch and I would definitely go back to experience it a second time.
Important Notes:
Many times are sold out already, so get your tickets here now!
The pop up is based on the book Peter Pan by J.M Barrie
Experience is drinking age only – all age sessions are available – check for family sessions when booking
Non-alcoholic and other dietary restrictions can be catered for
Tickets are non-refundable but can be transferred in case you are unable to attend (fees will apply).
There is a 15-minute grace period. After this, you will not be permitted entry to the event so please ensure that you arrive on time.
There are more Neverland locations outside of St. Louis! Check out here.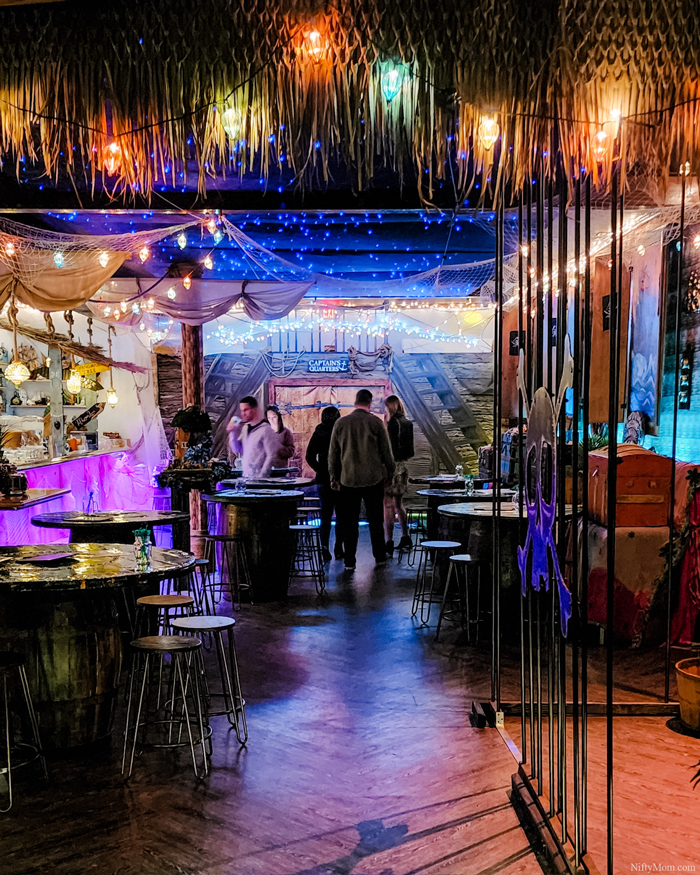 Follow Hidden St. Louis on Instagram and Facebook to stay up-to-date on their fun, unique experiences.
Follow Neverland Experience on Instagram, Facebook, and TikTok to learn more about this specific immersive bar!