This is a sponsored conversation written by me on behalf of Sauder. The opinions and text are all mine.
Going into the new year there are many things that are always on my list to revisit. I try to stay on top of my tasks for around the house, but days get busy and those things get pushed down the list. One of those things, which I actually enjoy doing, is home organization.
When it comes to home organization, the right furniture in the right place is essential. Over the weekend, my husband and I were discussing things that still need a place to go and how to organize it. No matter what room we were talking about, getting a new piece of furniture seemed like the solution.
That got me thinking about ways we can use furniture we already have. A few months ago, we got a Credenza from Sauder. With all the adjustable shelves, doors, and drawer, there are many ways it can be used for organized around the house.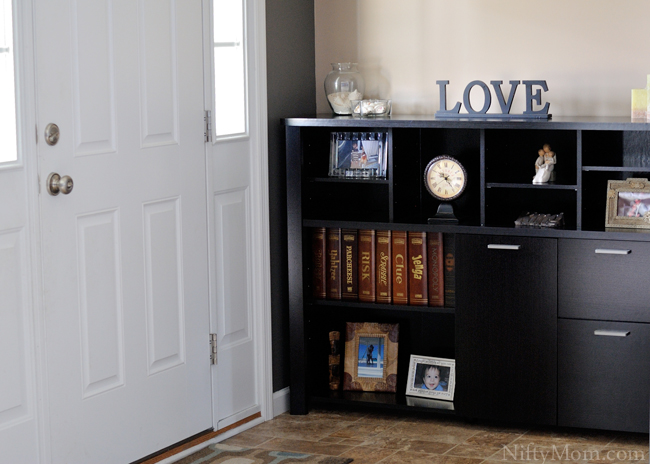 1. Entryway or foyer: We first set up the credenza in our home entryway. The space was in need of something, and the piece fit perfect. It is a great place to display pictures, hold a few kids games (hidden in the drawers), and a 'catch-all' can me added to the top to hold keys, glasses, etc.
2. Buffet Table: Placed in a dining room, the credenza can hold numerous dishes, trays, and food accessories. When guests are over, a dinner spread or appetizers can easily be placed on the top for easy access.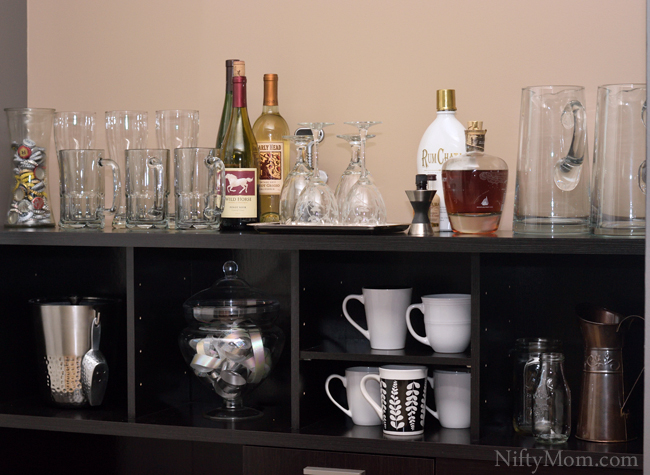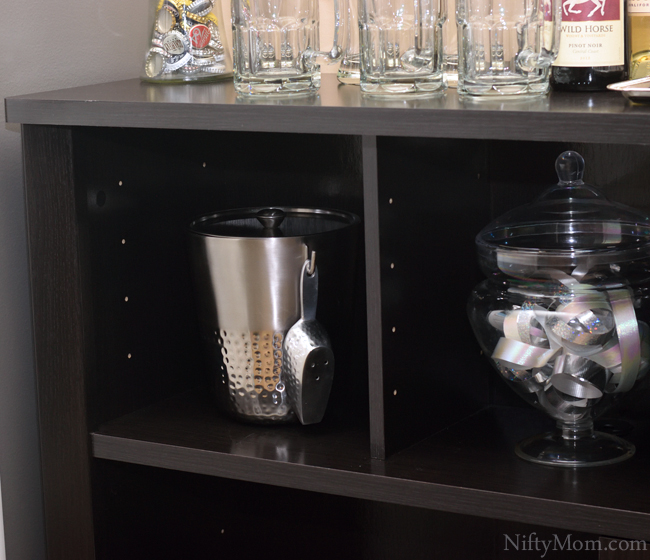 3. Beverage Bar: This would be great also in a dining room, bar area, game room, or kitchen to hold beverages and glasses. I think it is best to take out most shelves and place different pitches, ice buckets, jars, and more. There is plenty of ways to set it up for a self-serve area for guests.
4. Toy Storage / Playroom: If we had a play room (besides the kids' rooms) I would consider using the credenza there. Puzzles, bins, books, and more could fit on the piece and displayed nicely. The kids could easily access all of it and I wouldn't have to worry about the quality of the furniture getting ruined from the kids.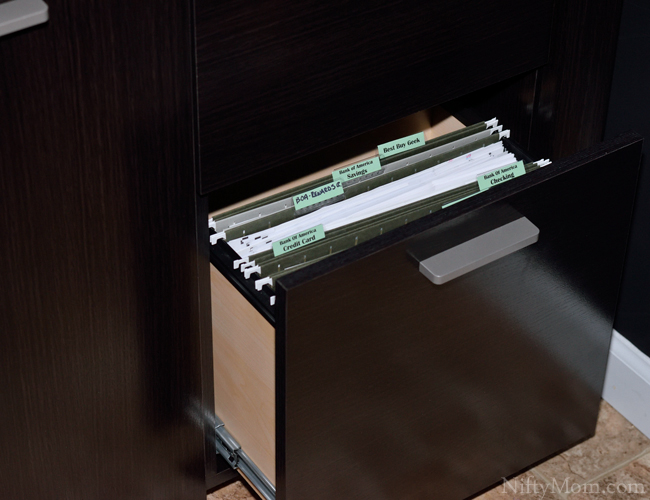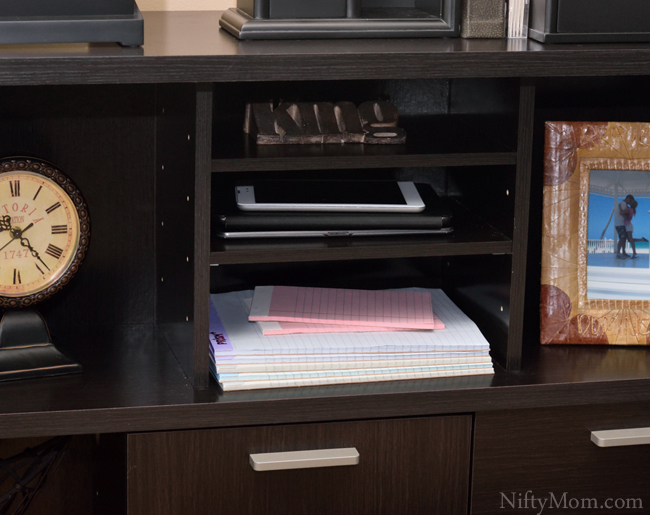 5. Home Office: This was what I originally got the credenza for, as I ordered it at the time of our office remodel. From notebooks to binders to tablets to decor, there is a spot for everything. The bottom right drawer can also hold hanging files (which is essential in my office organization).
As the credenza is still in our entryway, I am still considering moving it. There are just so many great ways to use it. Or maybe I should just order a new one?
This is a sponsored conversation written by me on behalf of Sauder. The opinions and text are all mine.