I'm sharing how to clean the shower as part of a sponsored post for Socialstars. All opinions are my own. #ZepSocialstars
The easiest way I keep up with a clean house is by handling small chores throughout each day. This includes simple things like wiping off the counters, vacuuming, swiping, putting things way, hand washing dishes that didn't make it to the dishwasher, etc. Then each day I pick a room to get more of a deep cleaning or that needs organized.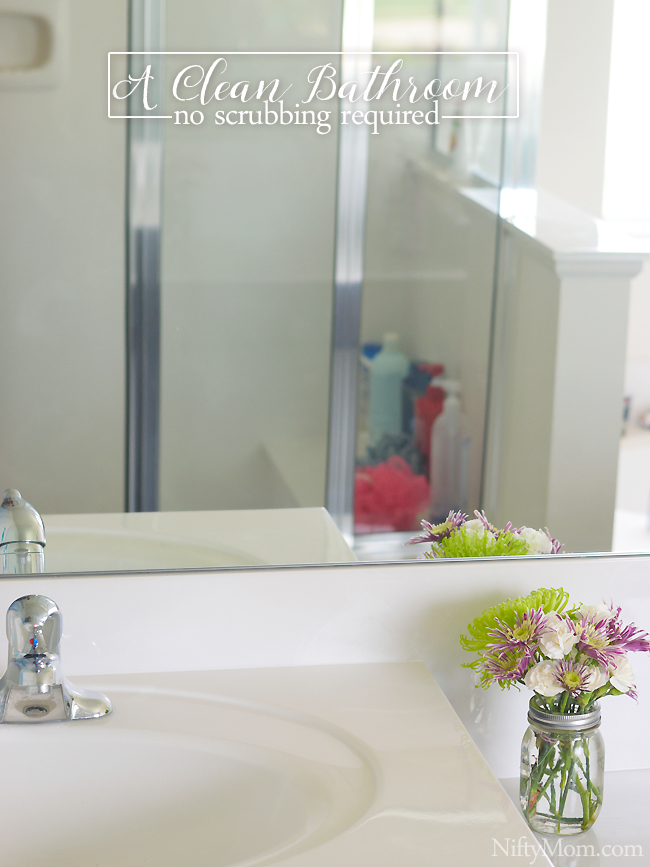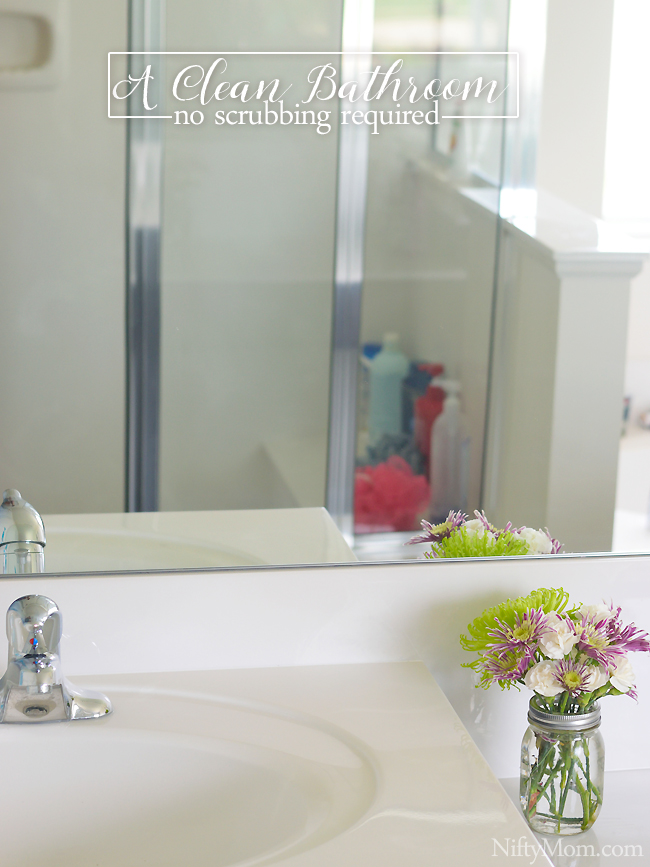 With three bathrooms in the house, I try to stay on top of cleaning them each and every day. When I make my list of tasks in the morning, I try to keep each task to about 5 minutes. This makes it easier to quickly get one done here and there or when I get a few minutes of free time. Some of the quick bathroom tasks that you will find on my list daily or weekly include:
Clear off the counters
Wipe down the counters
Wipe down the cabinets
Clean the mirrors
Swipe the floor
Mop the floor
Clean all hardware
Clean the rugs
Clean the toilets
However, as much as I enjoy cleaning, there is one bathroom area that I often avoid.
The master bathroom shower. Ugh.
Our shower drives me crazy. It wasn't until about a year after we moved in that we started having problems with hard water, lime scale and calcium deposits.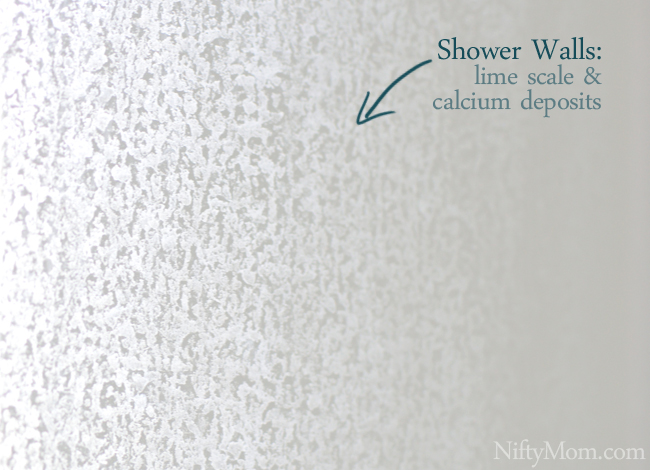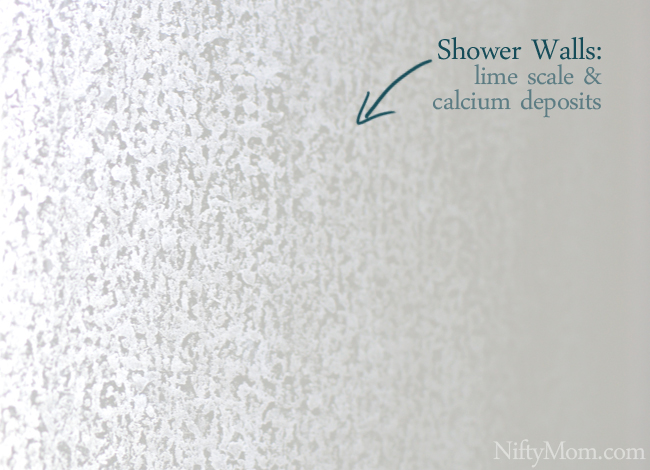 After I clean the shower (which is half glass), it doesn't take long to start getting those stubborn water marks all over again. When I first noticed it and I couldn't just wipe it off, I got frustrated. I once could clean the bathroom in no time each day and then the shower stains issue just threw off my game.
I started trying numerous products and then tricks and 'hacks' I found on Pinterest. I was mixing different household products and scrubbing until my arm felt like falling off. Most of the time I ended up spending all afternoon in a bathroom smelling like vinegar or other yuck products. It left me not even wanting to finish. So much wasted time and energy. So much frustration for someone who actually likes to clean.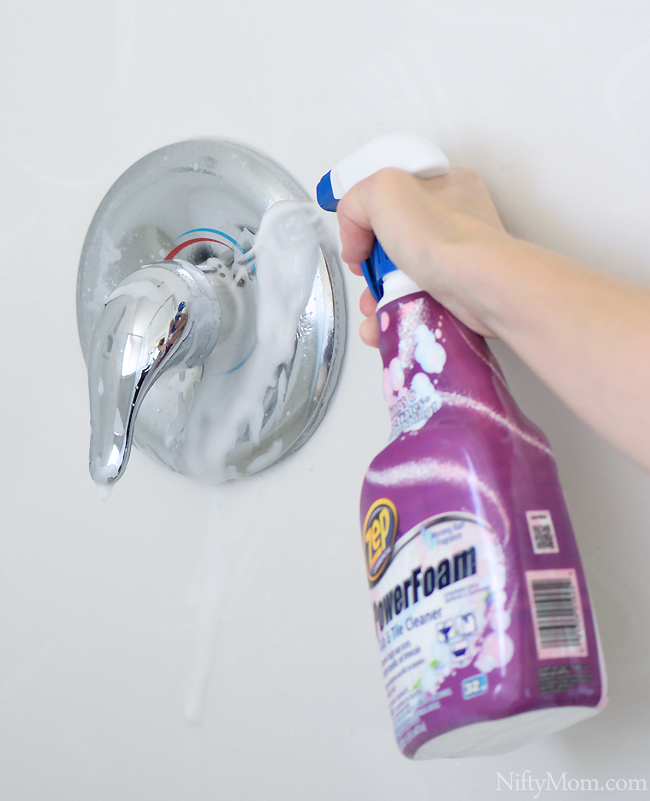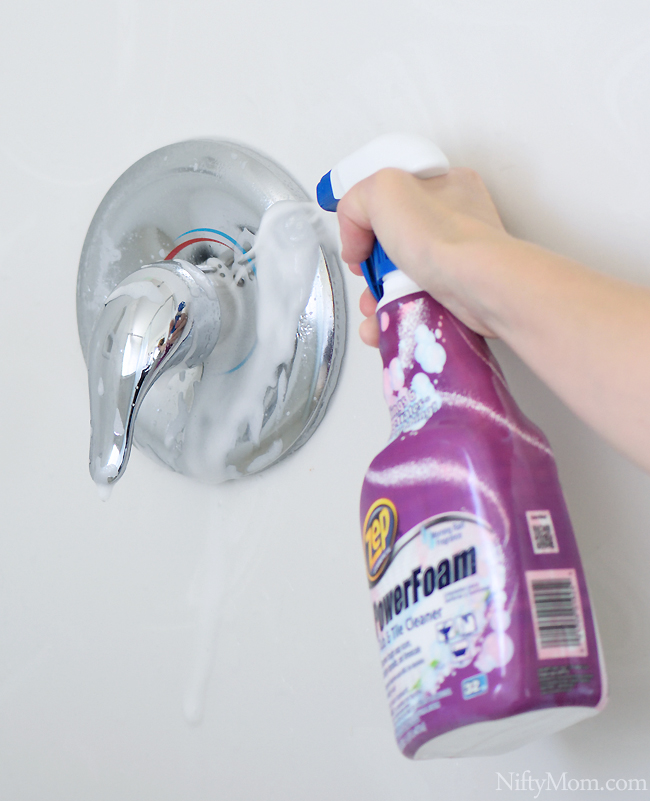 That is until recently. I have finally found a product that can do the trick. Zep PowerFoam Tub, and Tile Cleaner has a rich foam that quickly dissolves soap scum, calcium deposits, lime scale, and other grime with no need to scrub.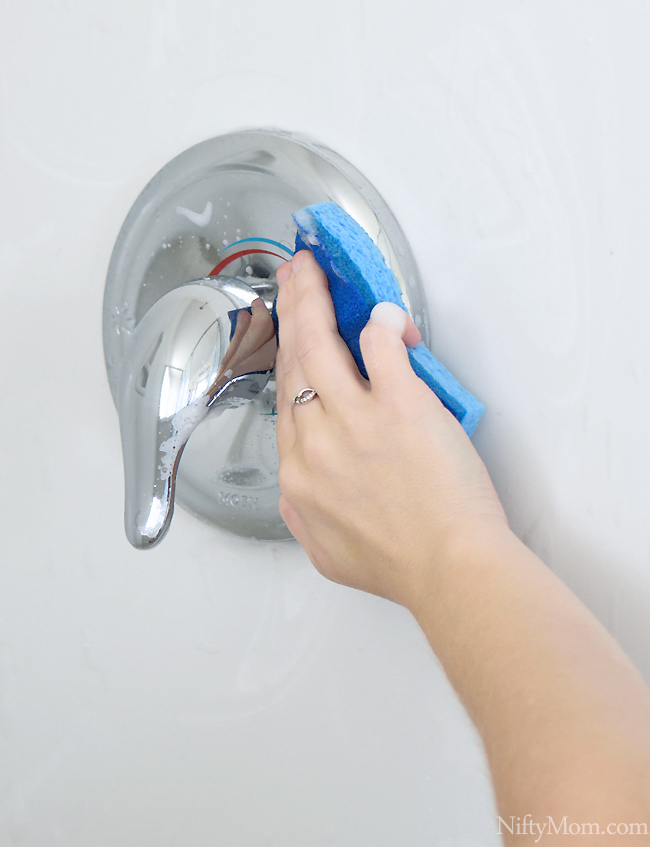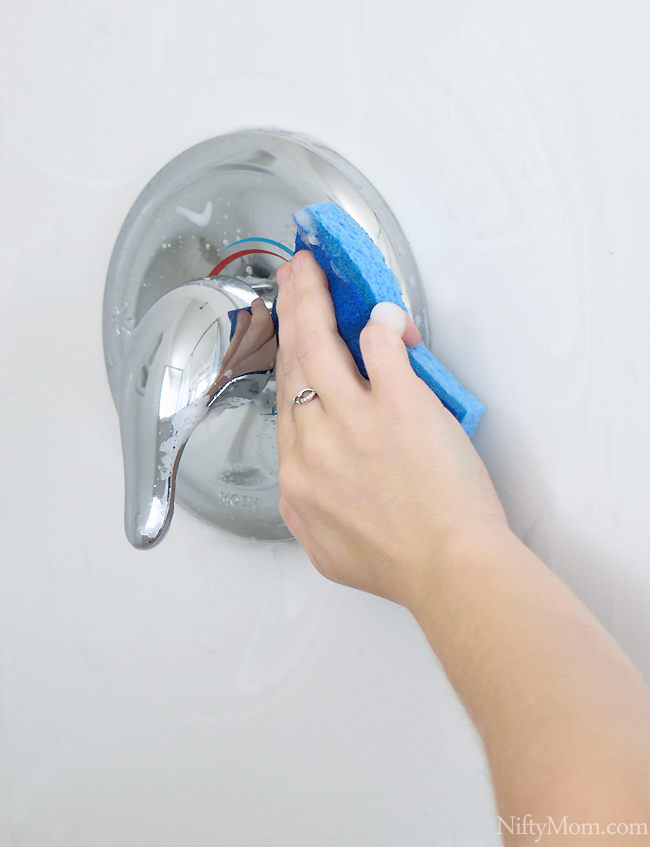 The process is simple. I just spray the shower walls and surfaces and wait for 2-3 minutes (great time to clean the mirrors and toilet). Then with a damp sponge or rag, wipe the areas clean and rinse well. No scrubbing. No frustrations.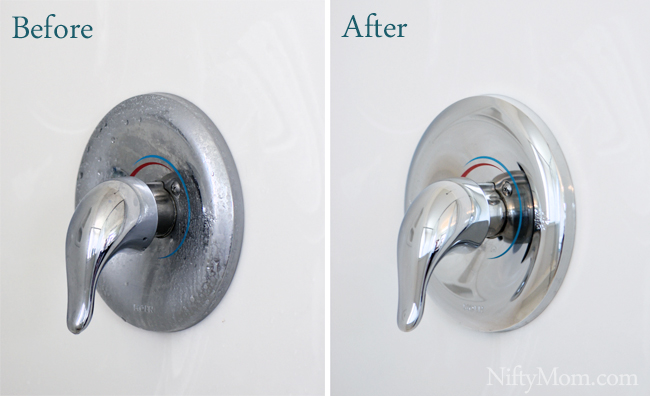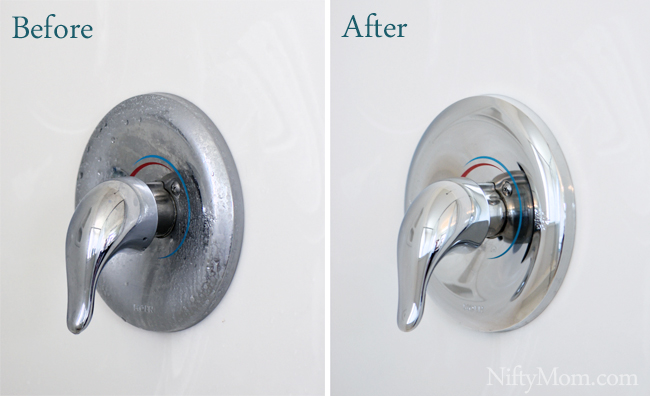 Even better, Zep PowerFoam Tub, and Tile Cleaner has a fresh, morning rain fragrance. My 5 year old walked in to the bathroom when I was cleaning, and for once I didn't have to make him leave due to an over powering chemical smell. He even made a comment on how nice and clean it smelt.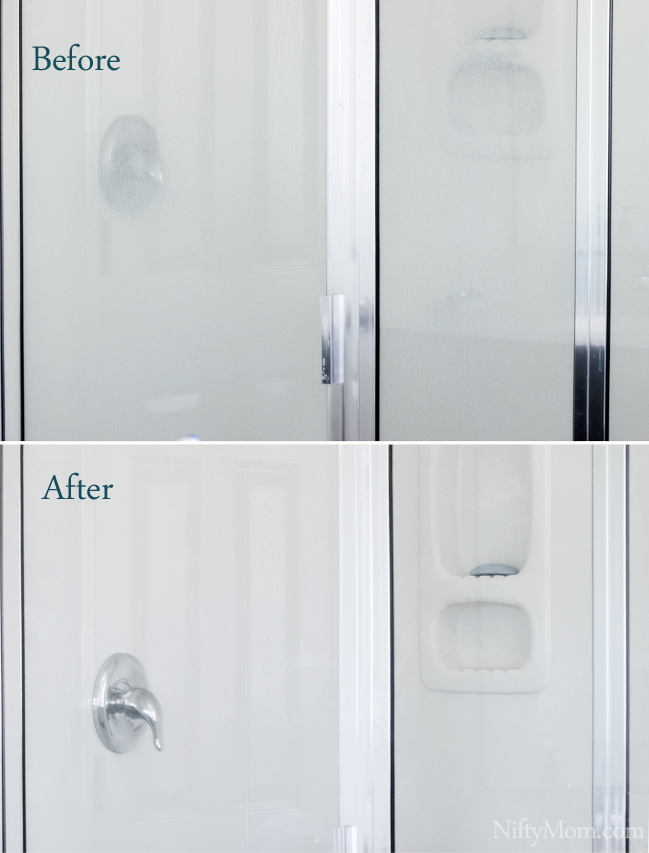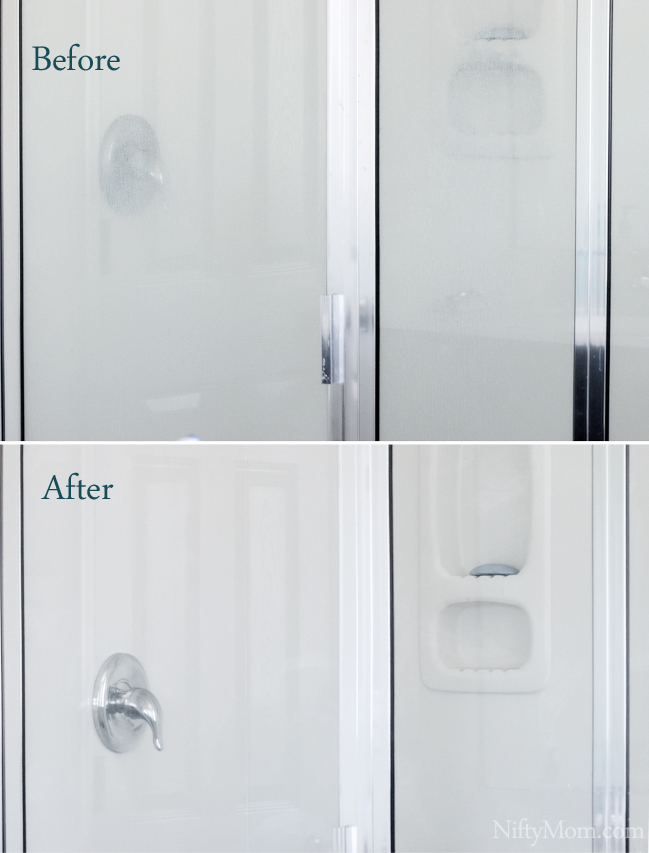 The picture above is with the glass shower door shut. You can barely see the water handle due to the build up before it was cleaned. It is clearly noticeable in the 'after' picture, even with the door still closed.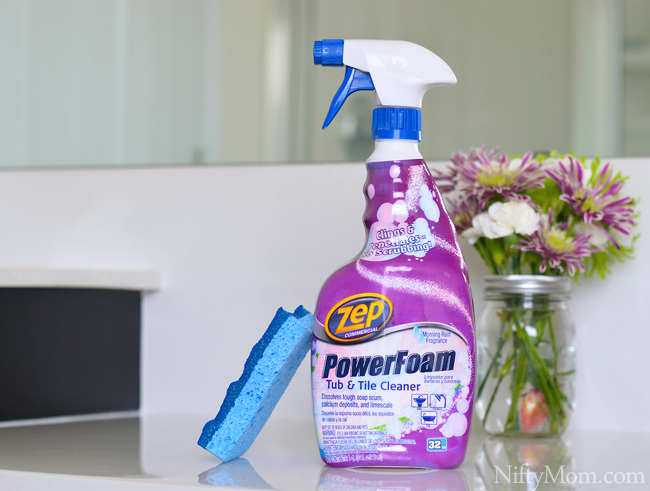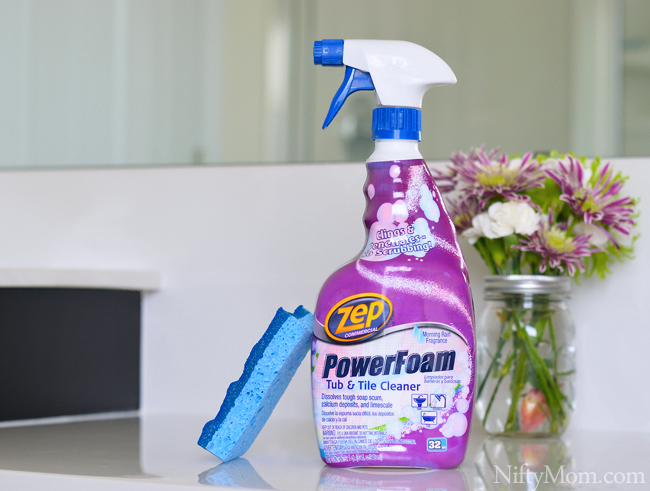 Now, I have went back to cleaning the shower more often because it doesn't frustrate me anymore. I no longer have to spend endless hours in the bathroom cleaning and I can move on to cleaning things I like. Maybe tomorrow I will organize under the bathroom sinks.