I love doing crafts and projects with my little ones. Often, I like to reuse materials around the house because it's convenient and free. Something happened the other day and made me realize it would be best to make a Recycle Bin just for those activities. This is perfect for containing the supplies for our at-home preschool.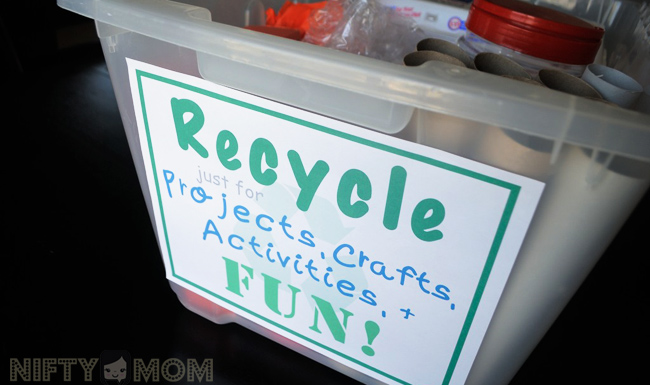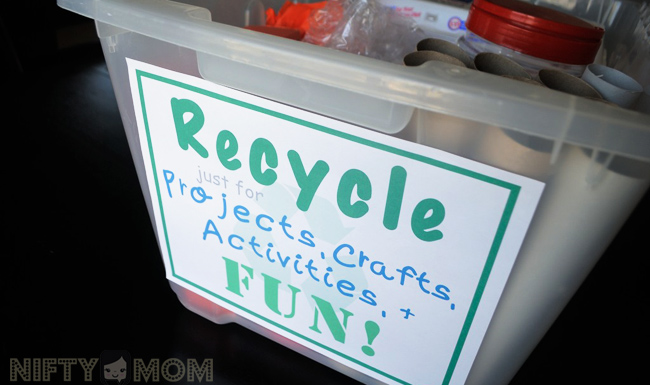 Most of our art supplies are stored upstairs in my son's closet. This means when I'm in the kitchen and have some extra paper towel rolls or other materials we craft with, I set it aside to take upstairs. Then there are those times I forget to take them upstairs, no matter how hard I try. My kitchen is typically pretty clean with clear counters, but there's also those few items in a pile that need to be taken upstairs.
Then one day last week, I guess my husband thought I was just leaving trash laying around. He grabbed three paper towel rolls and some bubble-wrap I had on the counter and started walking towards the trash can. I panicked and with wide crazy-lady eyes, screamed 'NO'. Because, you know, I only have empty paper towel rolls every day and receive packages with bubble-wrap weekly. He just rolled his eyes as I grabbed the goods and ran upstairs.
That's when I realized I need somewhere downstairs dedicated for these items. I grabbed an empty tote and filled it with the materials I save for crafts and projects.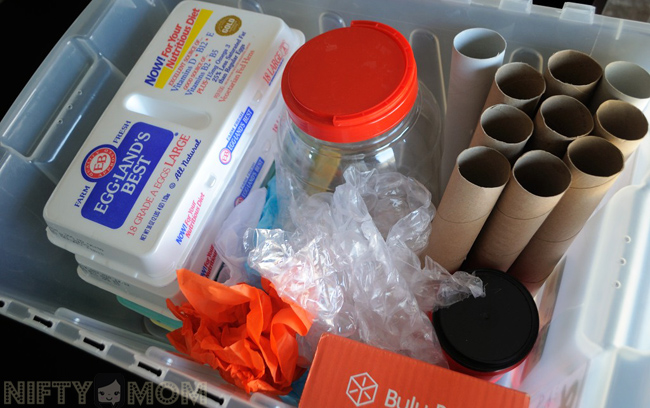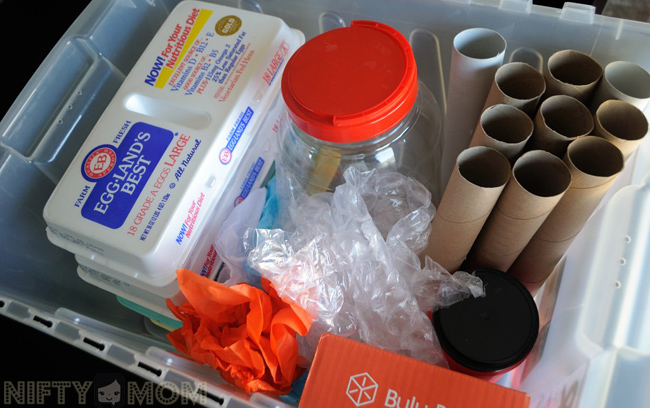 Some of the recycled materials I like to keep in stock include:
Egg Cartoons

Paper Towel Rolls
Coffee Containers
Small Boxes
Tissue Paper
Bubble Wrap
Kleenex Boxes
Plastic Containers and Lids
The only place I could find to put the tote was in the bottom of the pantry next to our everyday recycle bin. To make sure everyone in the house was clear which is which, I made a sign for the front of it.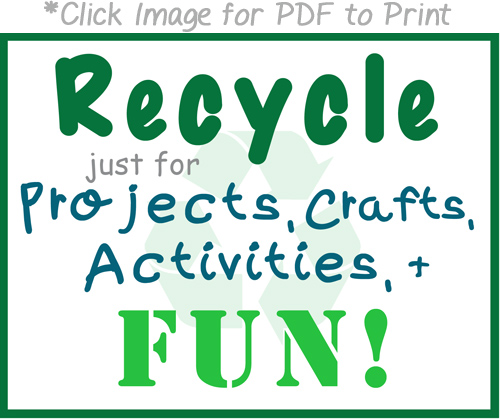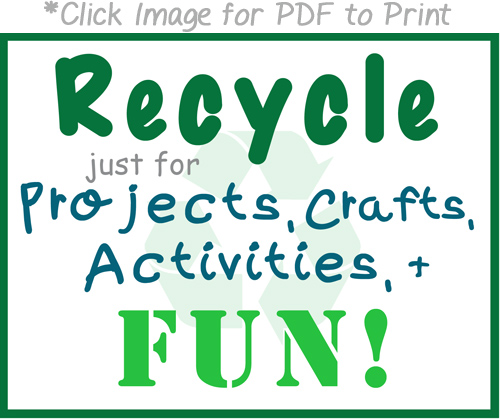 You can click the image above for the PDF file to print one for yourself. It is made for standard letter size paper.
Now I can easily keep all the materials in one area downstairs and not out on the counters. This is going to work perfect when we start our at-home preschool next week. Be on the lookout for more crafts and activities as we venture into that new journey!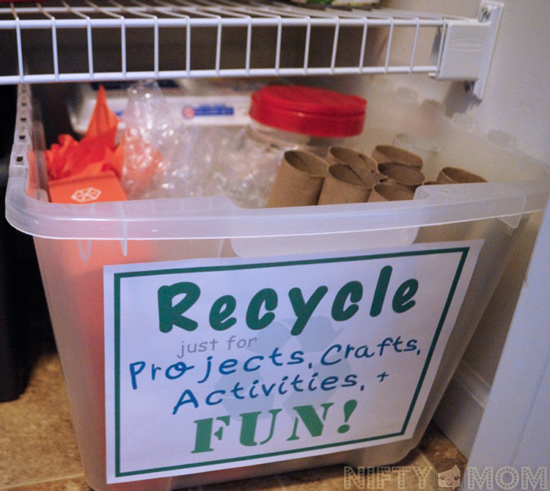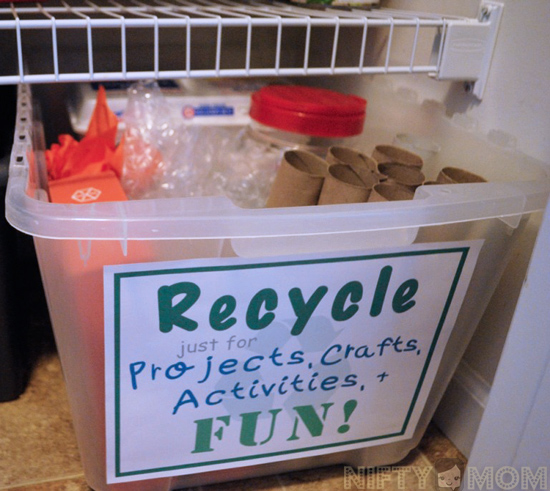 What things do you like to re-use?