This shop has been compensated by Collective Bias, Inc. and I Love Ice Cream Cakes. All opinions are mine alone. #IceCreamCakeBreak #CollectiveBias
It's national ice cream month and I can really get down with that. I don't mind finding reasons to celebrate, even the little things going on. To make the celebration more than just dessert, I am sharing some easy ways to dress up a cake stand.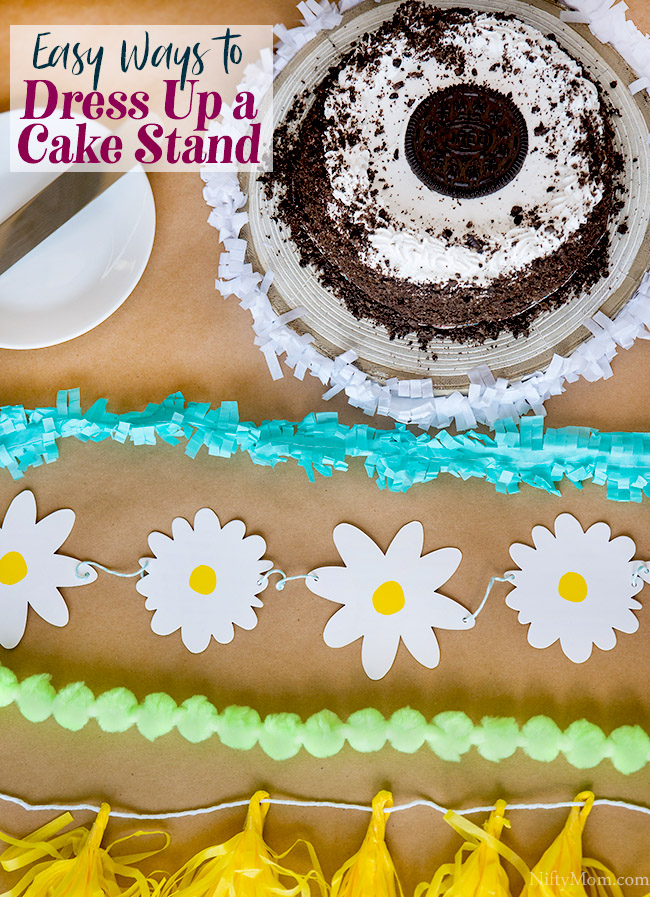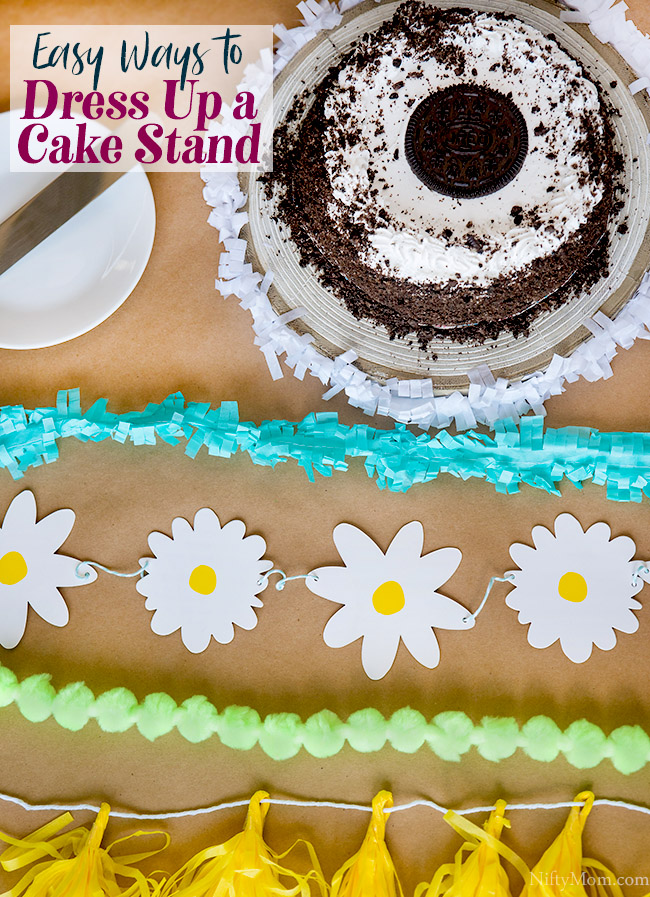 I feel there is a little misconception about cakes, including ice cream cakes. Do we really only have to purchase them when we are celebrating a birthday?
One time when I was buying 3 ice cream cakes, just to keep some on hand, the cashier looked at my kids and asked 'Which one of you are celebrating a birthday?' I replied back that there doesn't have to be a birthday to enjoy ice cream cake!
I mean, don't get me wrong. They are definitely perfect for birthday parties. My oldest just turned 9 last week and he insisted on an ice cream cake, which he got. But that doesn't have to be the only time we have ice cream cake.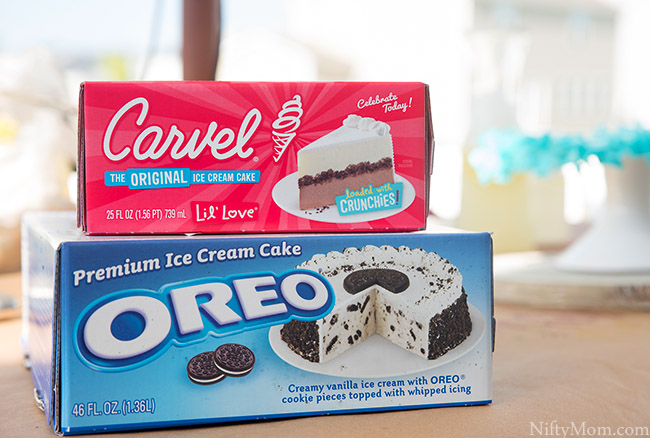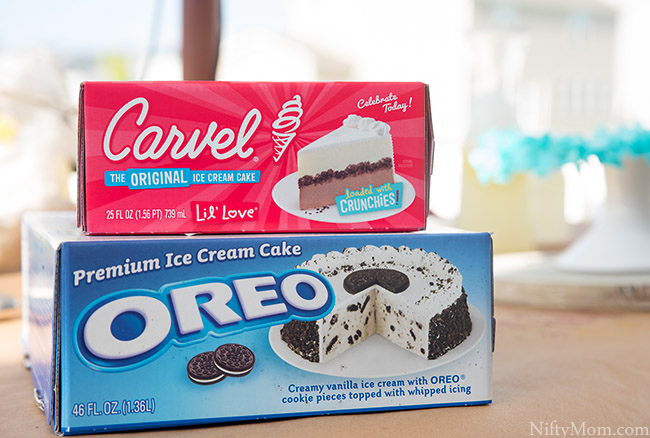 Ice cream is my go-to treat, so why not celebrate the little things with a slice of ice cream cake on any given day? We have a lot going on (as usual) and it doesn't hurt to take a break to celebrate a clean house, donating unused items, the kids helping out around the house, a t-ball win, or just sticking to our goals. Creating a little celebration is easy. Simply keep some ice cream cakes stocked in the freezer and make a little setup to say 'thanks' or 'we did it'.
I Love Ice Cream Cakes features delicious frozen ice cream cakes for everyday enjoyment, special occasions and summer-time celebrations. It is easy to pick up a few when I am getting groceries and keep on hand for fun summer days.
Easy Ways to Dress Up Cake Stands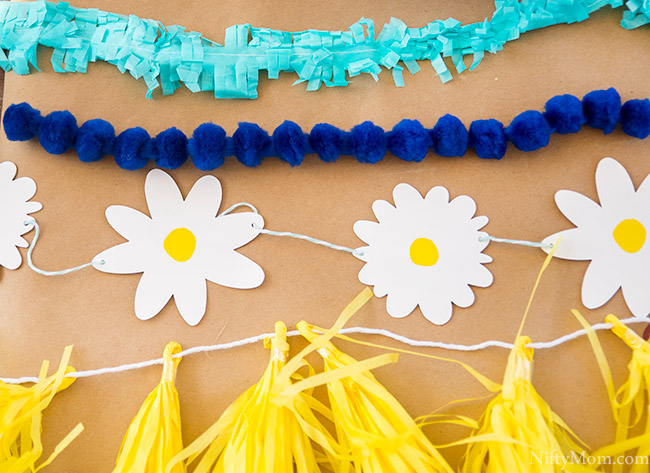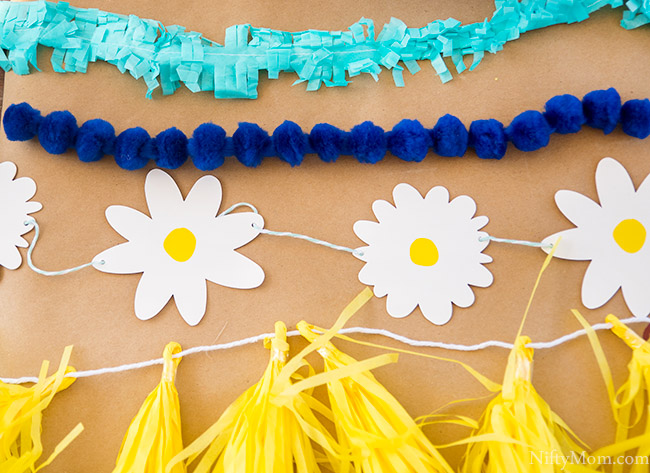 Dressing up a cake stand can be a really simple way to make a simple setup seasonal or themed. I have a handful of plain cake stands, but I like to add a little touch to them when using them for celebrations.
The easiest way to do so, is to temporarily attach garland around the edge of the stand.
Some different types of garland that works great –
Fringe streamers or crepe
Crepe paper tassels
Paper shapes
Pom poms
Mini pendants
Twisted felt
Mini pinecones
Washi tape flags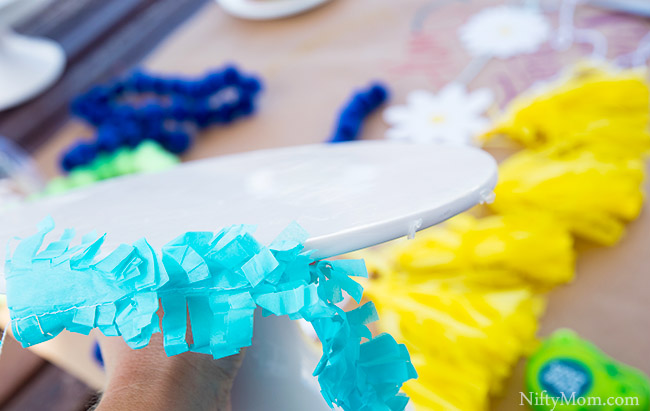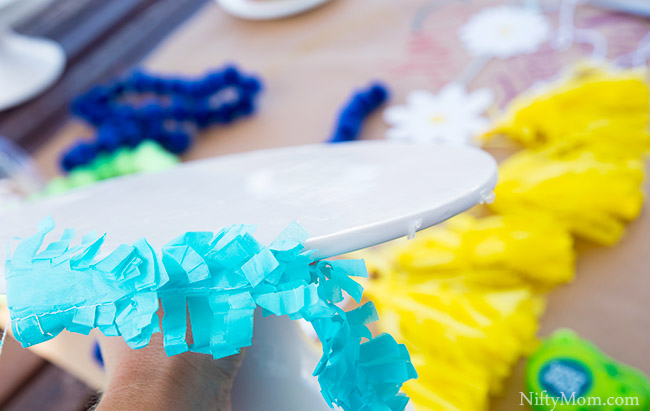 When ready to use, simply apply removable adhesive dots around the outer edge of the stand and attach the garland.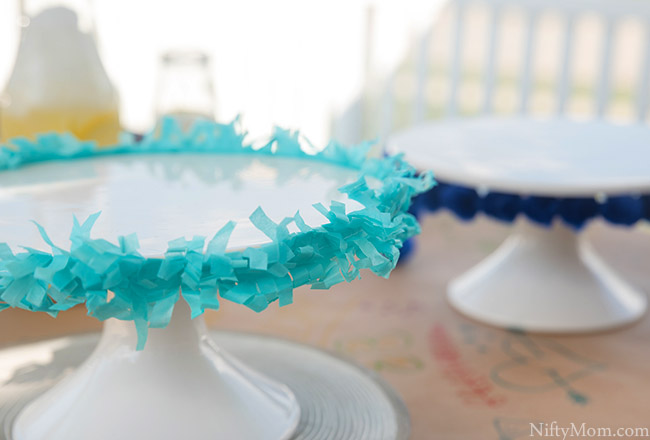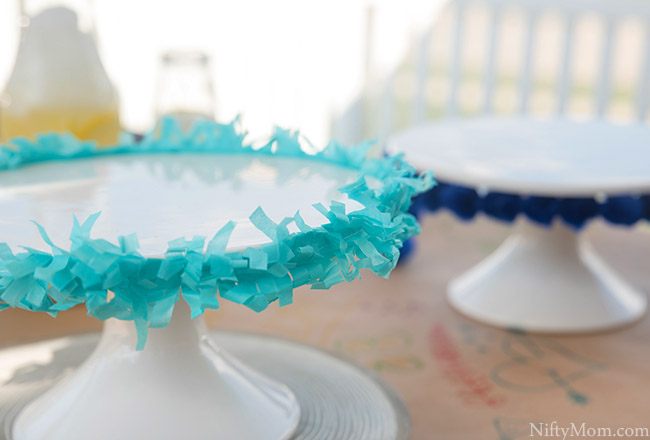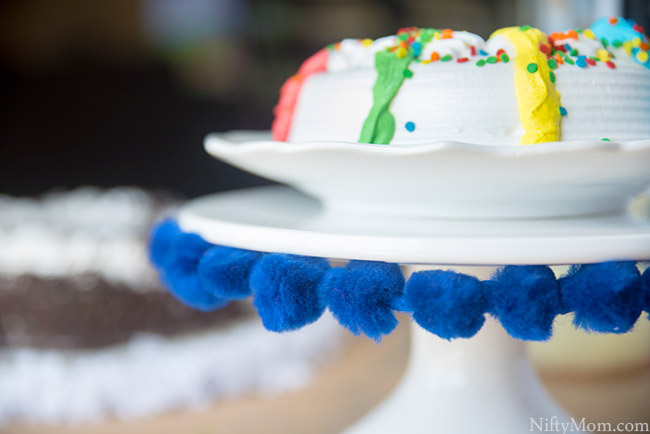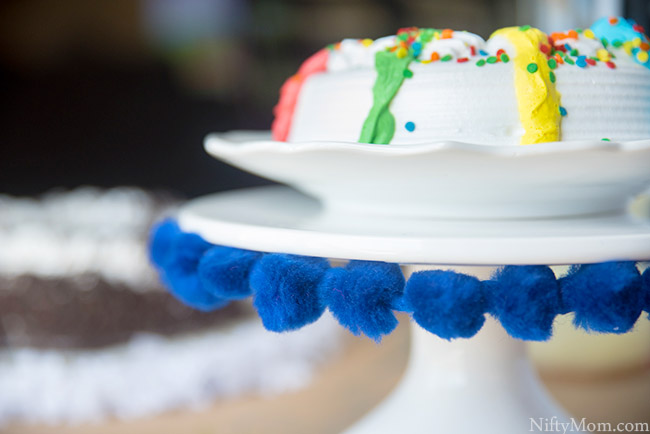 For some garland, such as pom pom garland, it works better to attach the adhesive to the under edge around the stand, as shown above.
The adhesive easily removes, allowing the decoration to be temporary and it does not ruin the cake stand (or garland in some cases).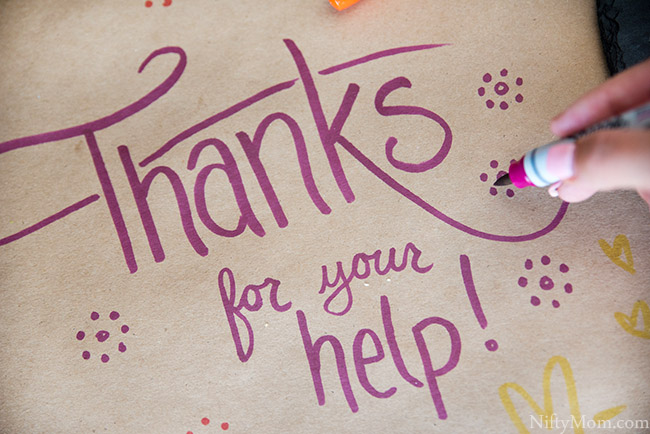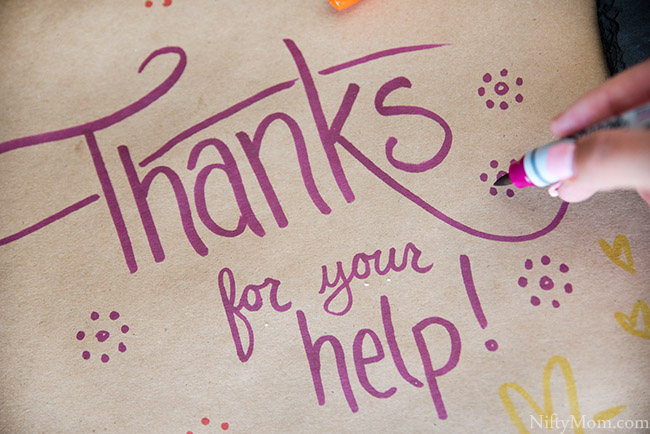 Another fun and easy idea for a little celebration is to roll kraft paper over the table and doddle messages on it. It gives everything a personal touch and a great way to say everything you want to say to your kids or loved ones you are celebrating with.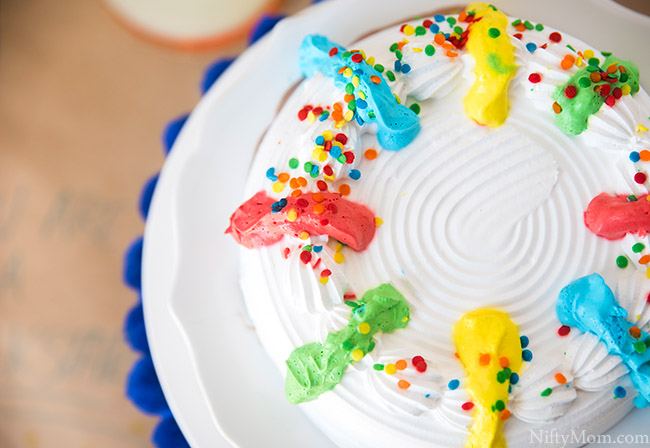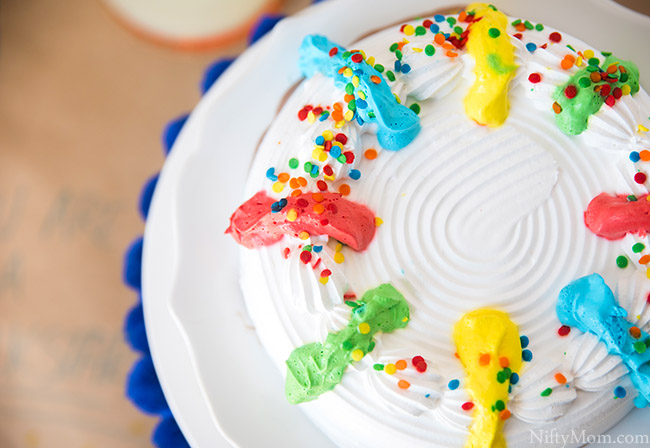 For our recent celebration, we were celebrating re-organizing a few rooms in the house. It was a huge task of moving furniture, filling donation boxes, and deep cleaning. The kids were a huge help, and actually enjoyed it.
I pulled out a couple ice cream cakes for them to pick from (with leftovers shared with friends we had over).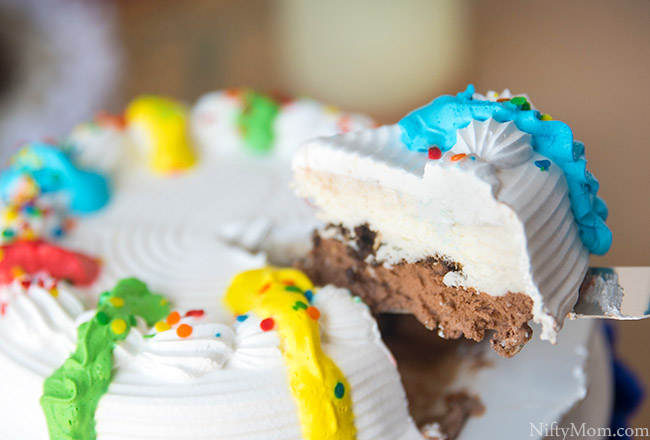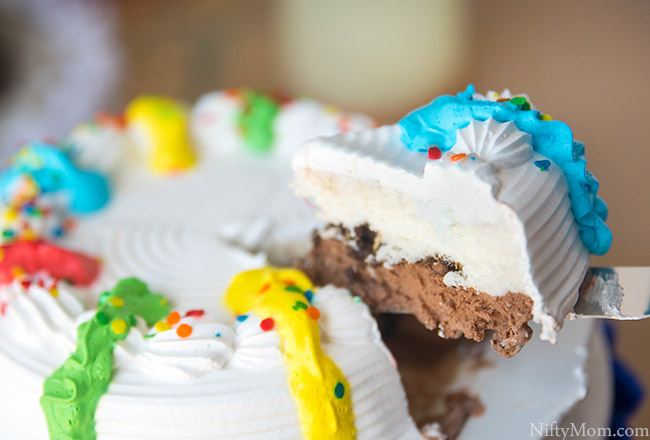 Carvel® Lil' Love Ice Cream Cake – Ribbon is made with layers of vanilla and chocolate ice cream and surrounded by their famous chocolate crunchies.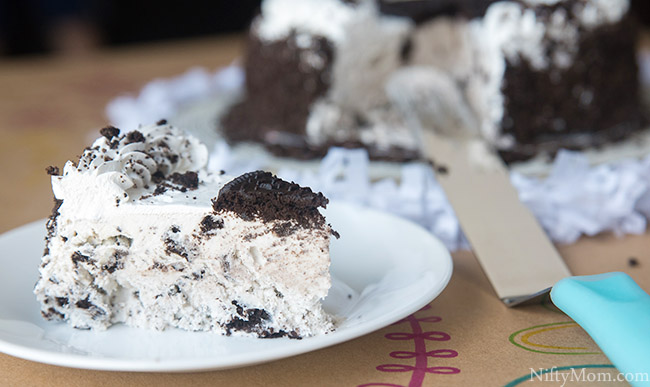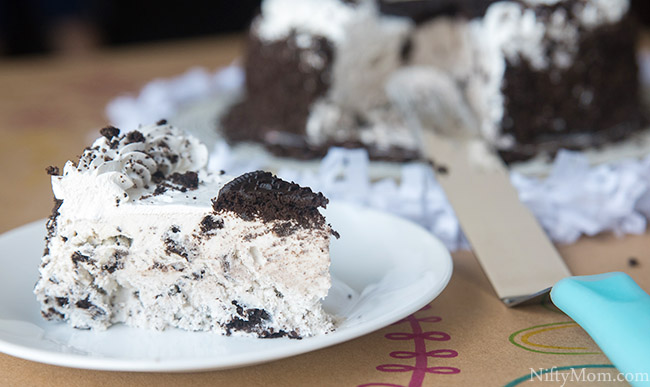 I also had to include the boys' current favorite: OREO® Premium Ice Cream Cake.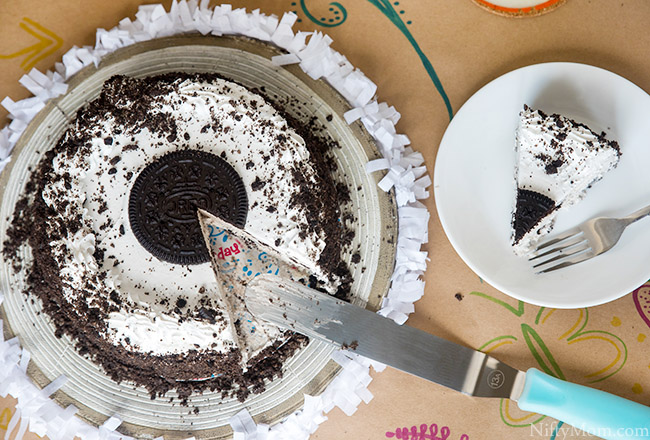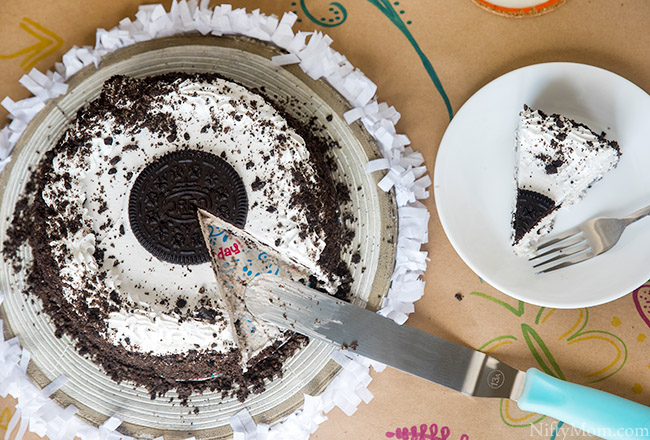 The cake serves up to 12, and is a vanilla-flavored ice cream blended with OREO® cookie pieces plus whipped icing topped with a large OREO® cookie wafer and OREO® cookie pieces. I want to grab all the neighbors and celebrate with everyone!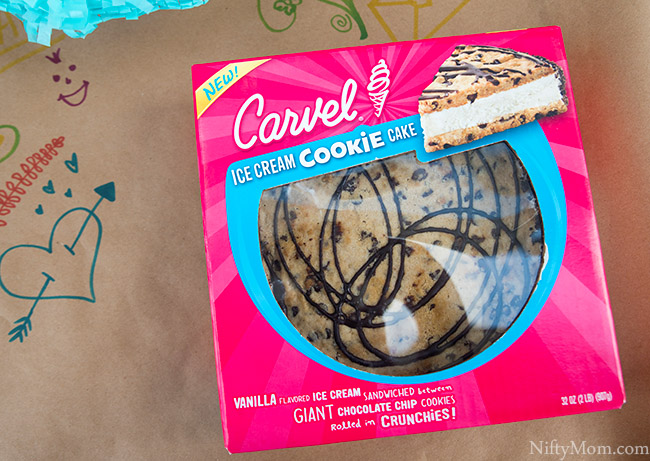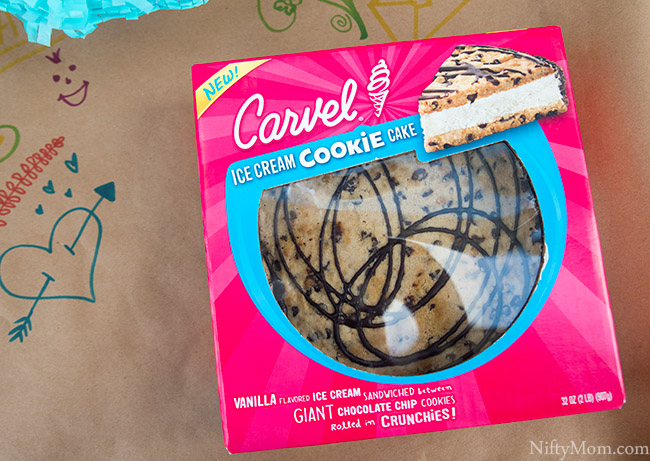 Another ice cream cake I keep on hand is the Carvel Ice Cream Cookie Cake, which is vanilla ice cream sandwiched between two giant chocolate chip cookies then rolled in their famous Carvel® crunchies.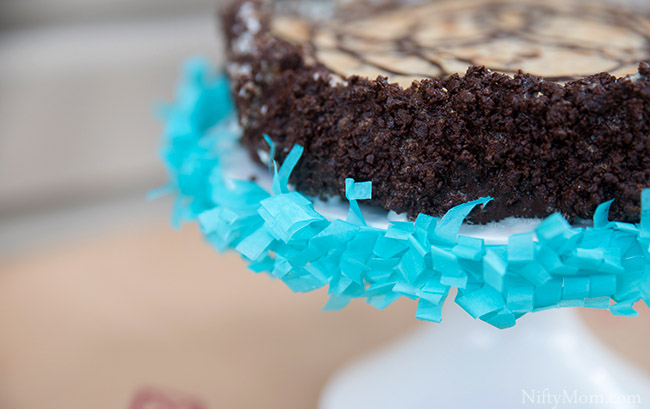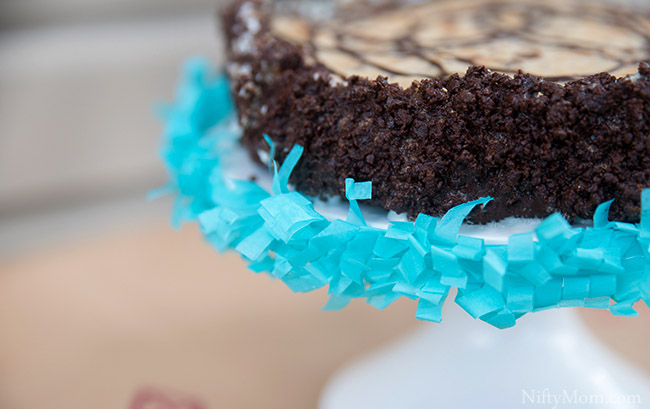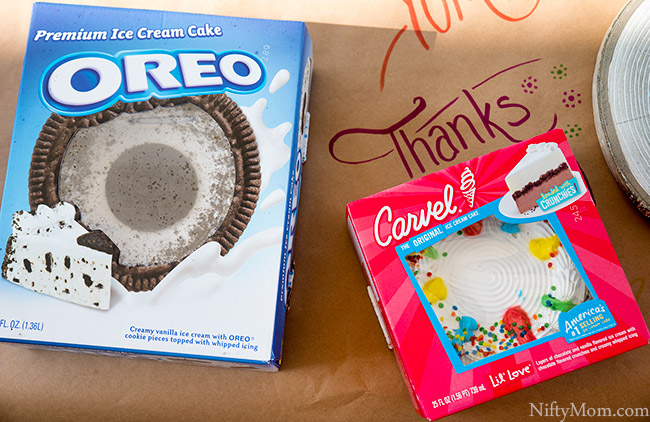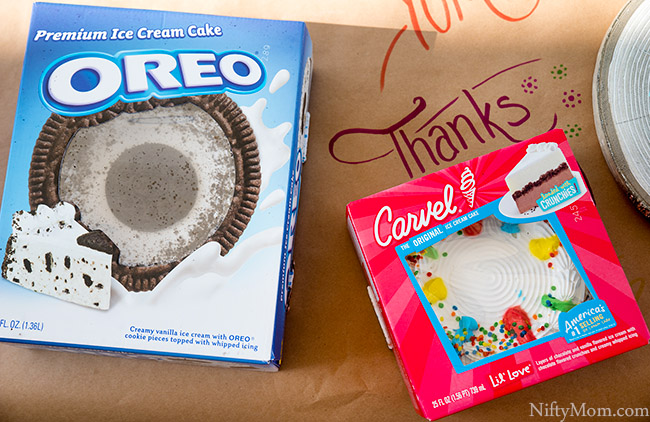 All these delicious ice cream cakes are conveniently available in grocery stores nationwide. Find one near you by visiting I Love Ice Cream Cakes' handy Product Locator here.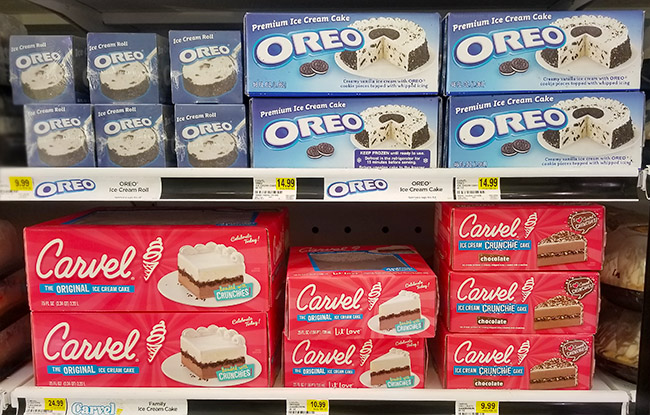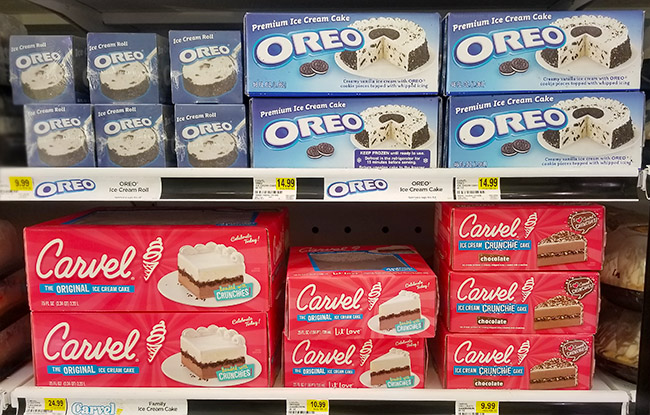 I found a good variety of the ice cream cakes at my local Shop N Save store. I love that there is a variety of sizes to accommodate various sized crowds.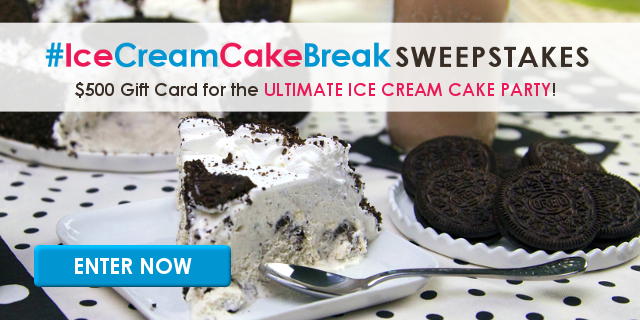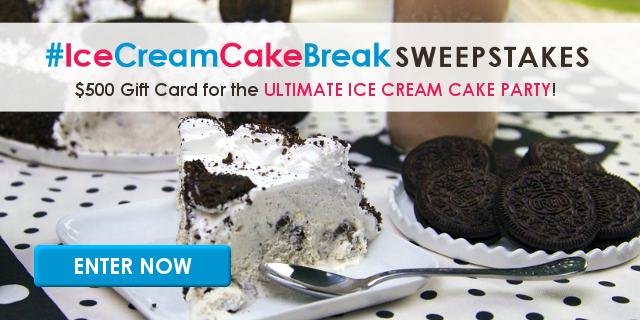 Feeling lucky? Our friends at I Love Ice Cream Cakes are giving you the chance to win a $500 Gift Card for the Ultimate Ice Cream Cake Party! PLUS, you can return every 24 hours during July for a chance to win the daily prize and additional entries toward the $500 grand prize! Enter now!
The #IceCreamCakeBreak #Sweepstakes begins on July 1, 2018 at 12:00:00 AM ET and ends on July 31, 2018 at 11:59:59 PM ET. There are Daily Drawings and a Grand Prize Drawing during the Sweepstakes. Legal residents of the 50 US/DC only 18+. Void where prohibited. By participating, you agree to the Official Rules at http://cbi.as/a20zy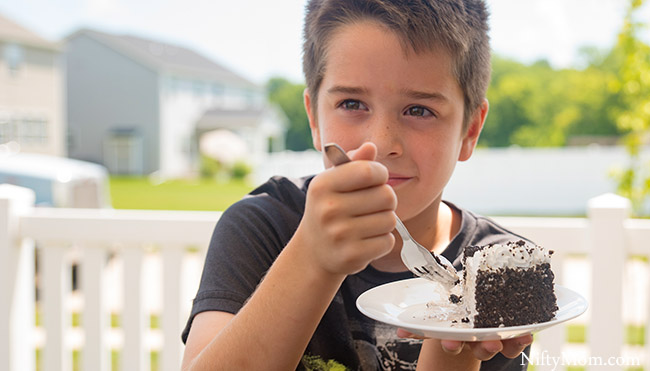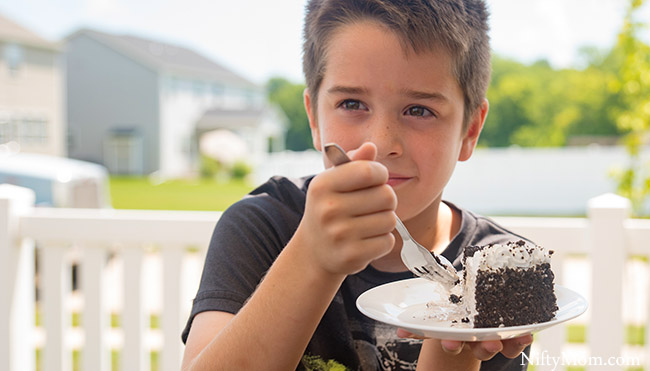 What little things do you celebrate with ice cream cake?