This football party ideas and Nexium 24hr post has been compensated by Collective Bias, Inc. and its advertiser. All opinions are mine alone. #AD #Tailgreatness #CollectiveBias
I know I keep talking about fall, but you already know it's my favorite time of the year. While I have been talking about the weather, fall traditions and family activities, it's also the time of year football is in full swing. A relaxing weekend can easily include a little game day party while watching the games.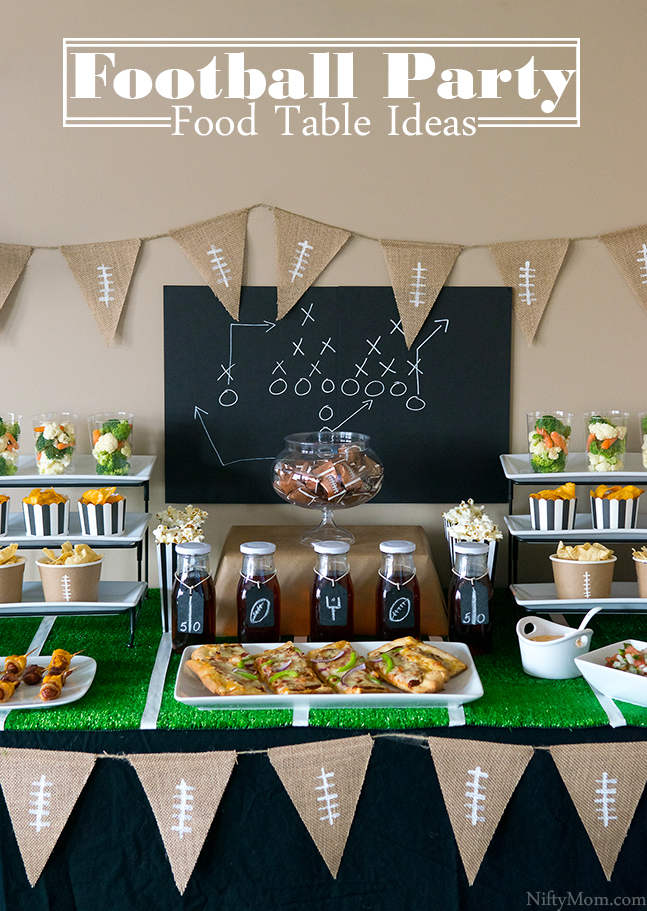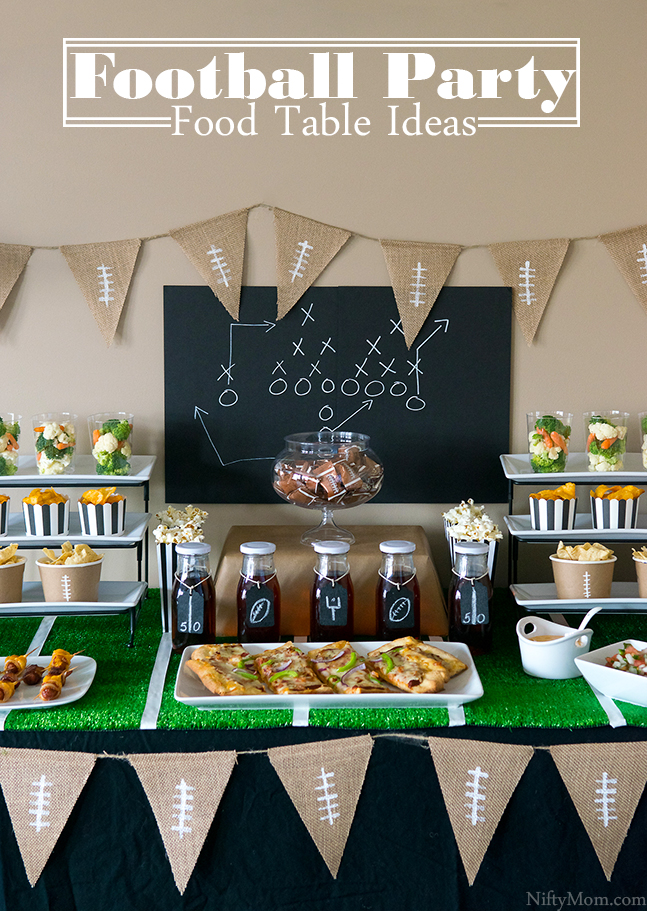 What makes a great football party? Friends, family, decorations and good eats of course. Finger foods are the way to go. This allows for convenient snacking throughout the whole game. Many of our game day foods often have another thing in common: hot and spicy.
It never fails, hot and spicy foods are always winning in our house. And when I saw winning, I also mean they use to get the best of me. Frequent heartburn (2 or more times a week) creeps up on me some times and that uncomfortable feeling can really put a damper on things.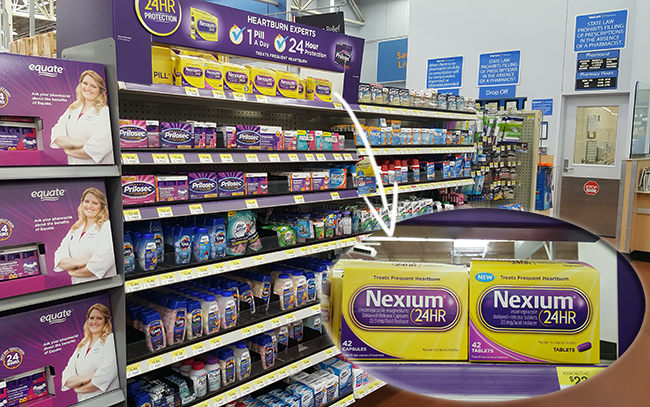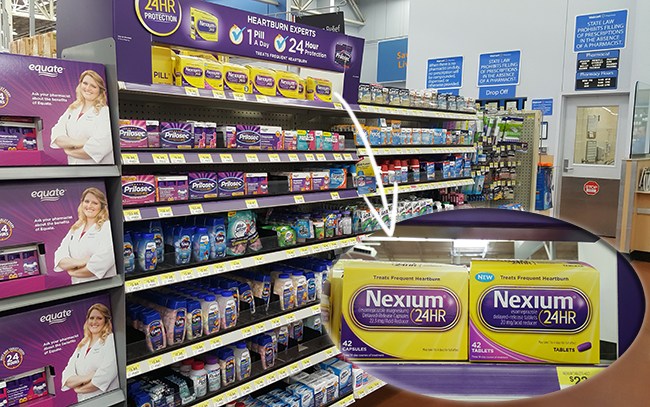 Yesterday I was talking about how I am always planning and prepping for each week. Part of my planning is to be prepared for those heartburn moments. When I can tell I am getting frequent heartburn, I always have on hand Nexium® 24HR*. Walmart sells 42-count capsules and 42-count tablets.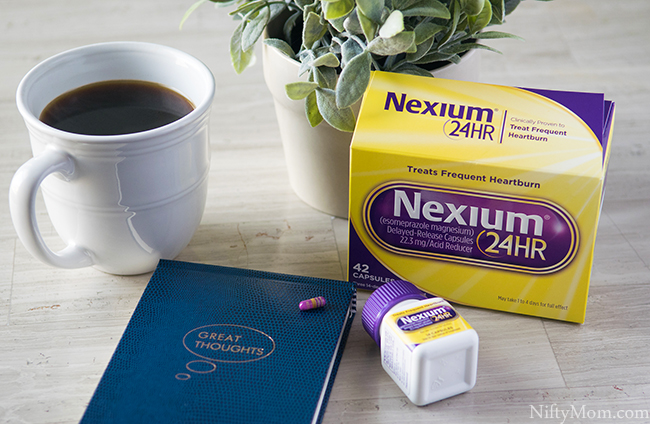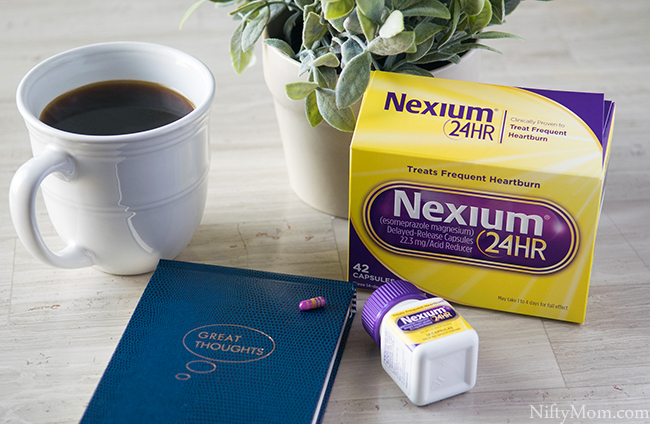 I can get all-day, all-night protection from frequent heartburn with Nexium 24HR *Use as directed. *May take 1-4 days for full effect. Just one pill a day and I can enjoy those spicy foods without worry. When game day rolls around, I am ready to party.
Football Party Decor Ideas
Since it isn't practical to pull out that ultimate snack stadium each week, a simple food spread with decorations can do the trick. Here are some simple decor ideas for a football food table: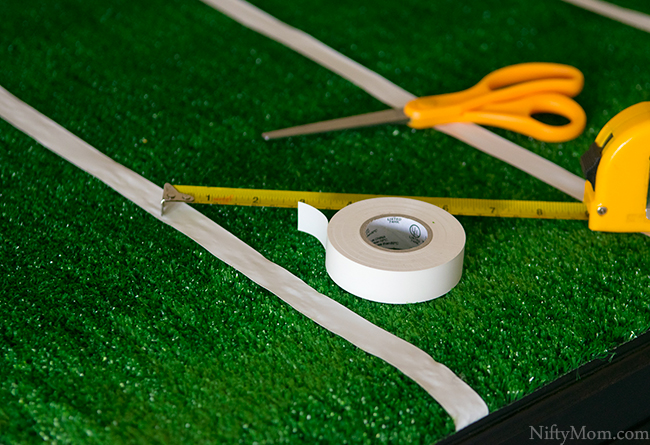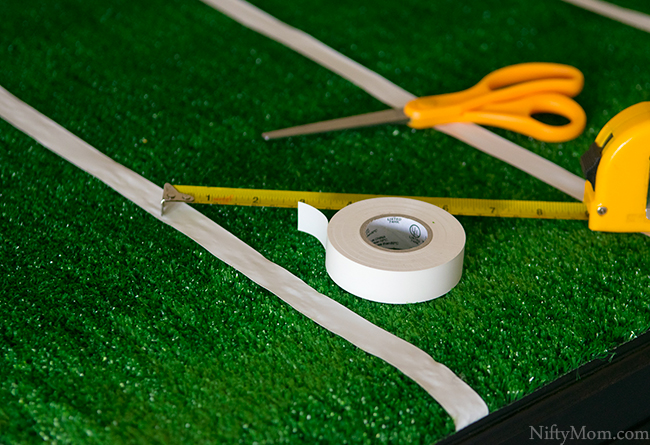 Football field table cover – Buy some green fake grass, cut the size of your table and add some yard lines with white tape. You could also add some yard line numbers too.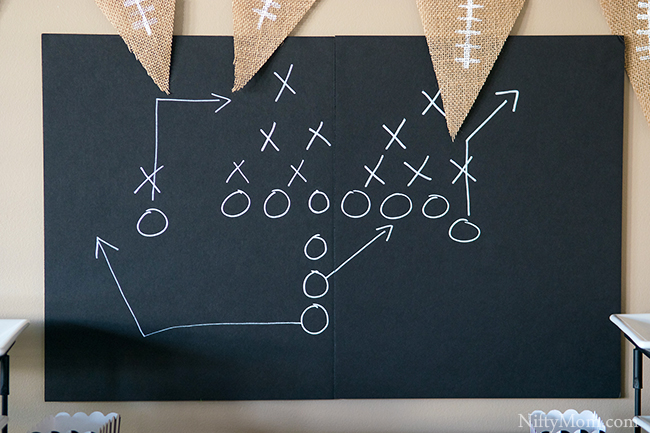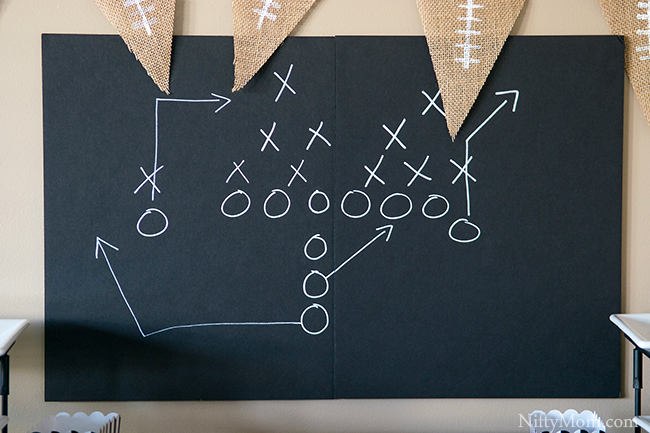 Football Play Backdrop – I used black foam-board and a white paint marker to create an X & O football play. You can find all kinds of play diagrams online. Hang with sticky tack for easy removal.
Burlap Football Banner – For an easy football banner, I used a burlap pennant banner. Then using white acrylic paint, add football laces to each one. I used to banner on the backdrop and along the front of the table.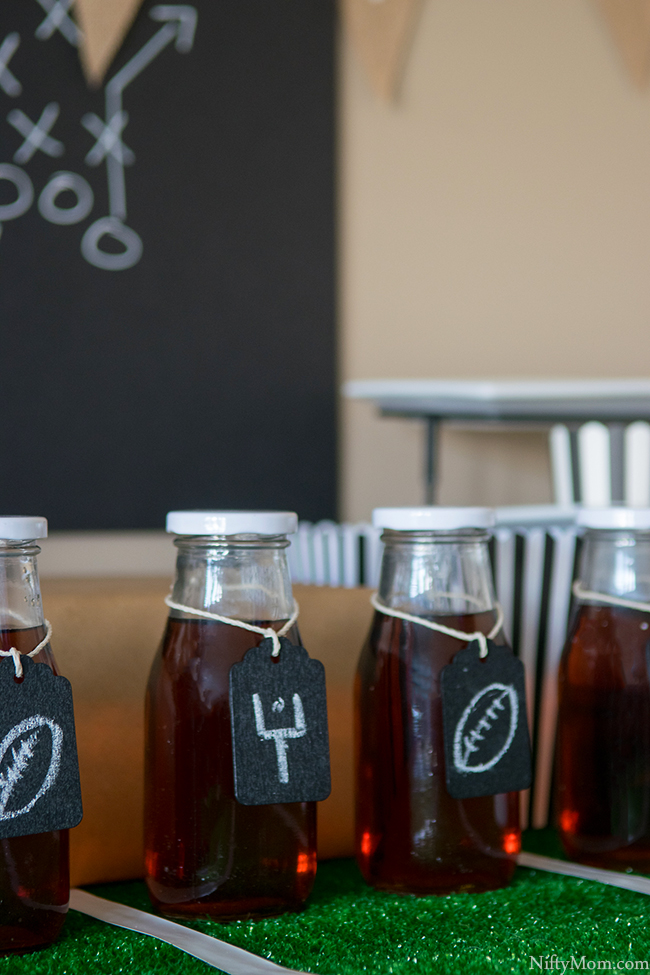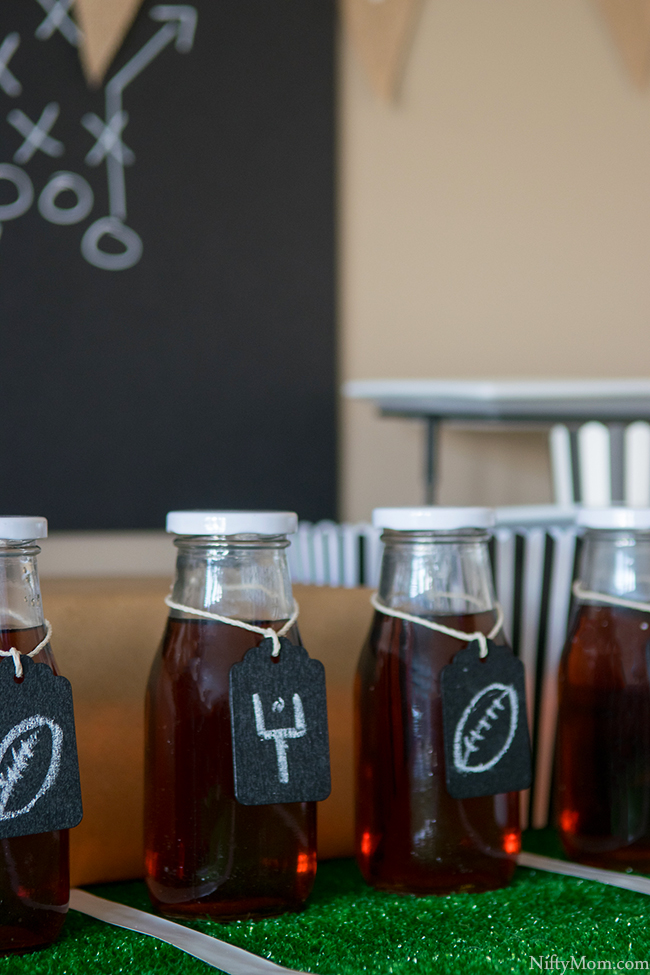 Black chalkboard tags – These make great drink tags. I drew on some simple football pictures, but they can easily be switch to names.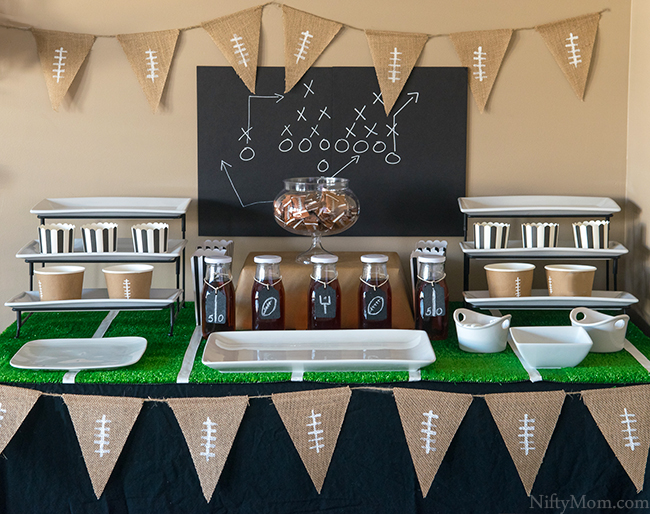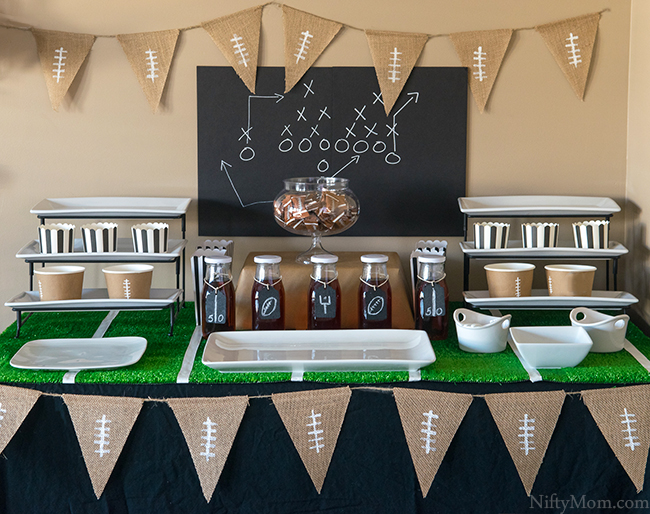 Before you get the food out, it is important to layout the table. Adding various heights adds depth, makes it visually appealing and allows guests to easy see what is available.
Pico De Gallo Recipe & Football Party Food Ideas
Chips and dips are essential for game day. One of our go-to recipes is pico de gallo.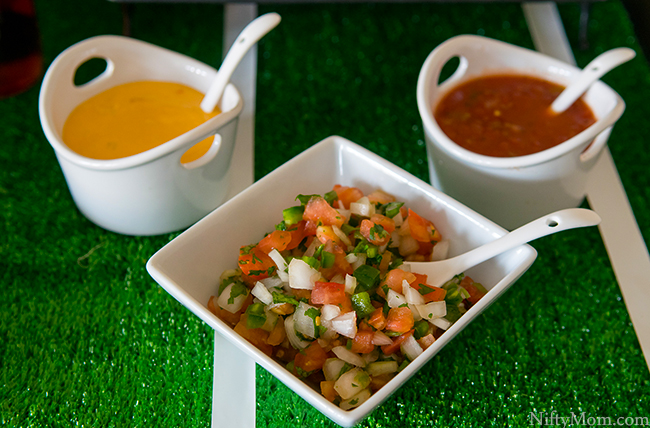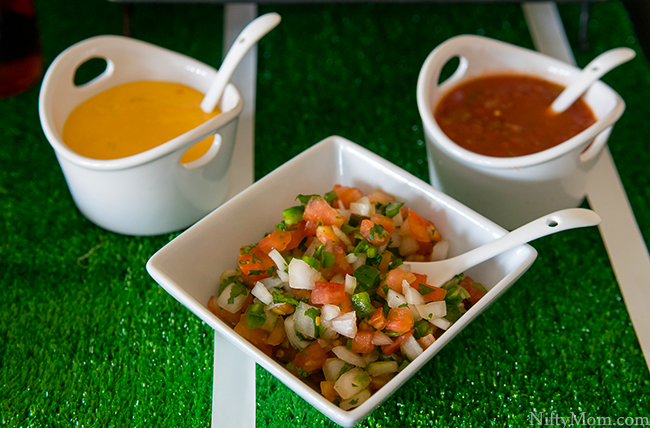 Ingredients:
3 cups diced tomatoes
2 cups diced onion
1 cup chopped cilantro
3/4 cup diced jalapeno
1 lime
salt and garlic salt to taste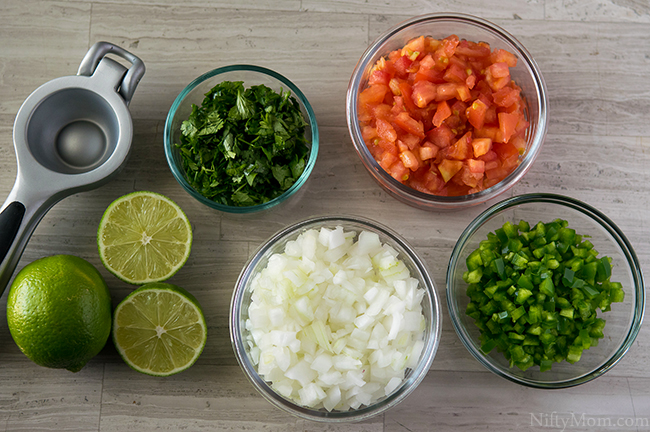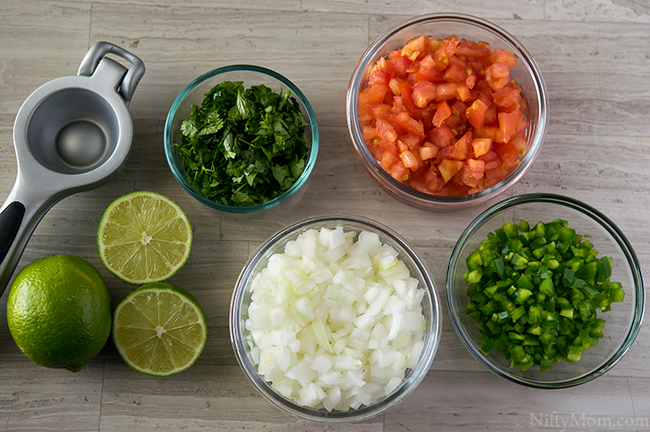 Add all the diced/chopped ingredients to a large mixing bowl. Juice one lime over the mixture. Add salt and pepper to taste (I use about 1 tablespoon each). If you like it spicier, add more jalapeno. If you prefer less spicy, start with 1/4 cup and add more to your liking. Mix thoroughly. Serve or store in the refrigerator until ready to serve (within a couple of days).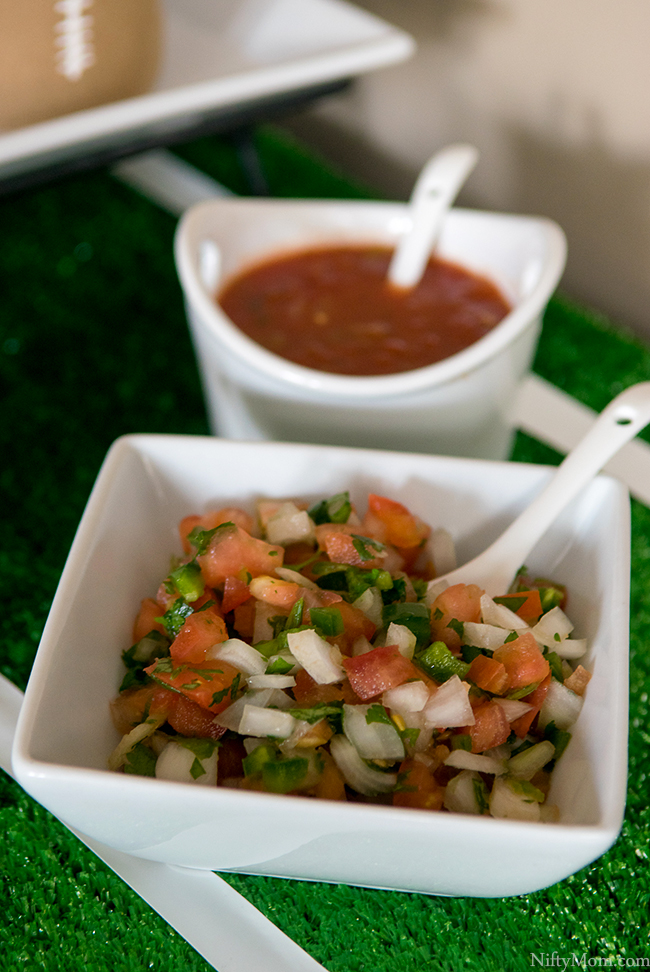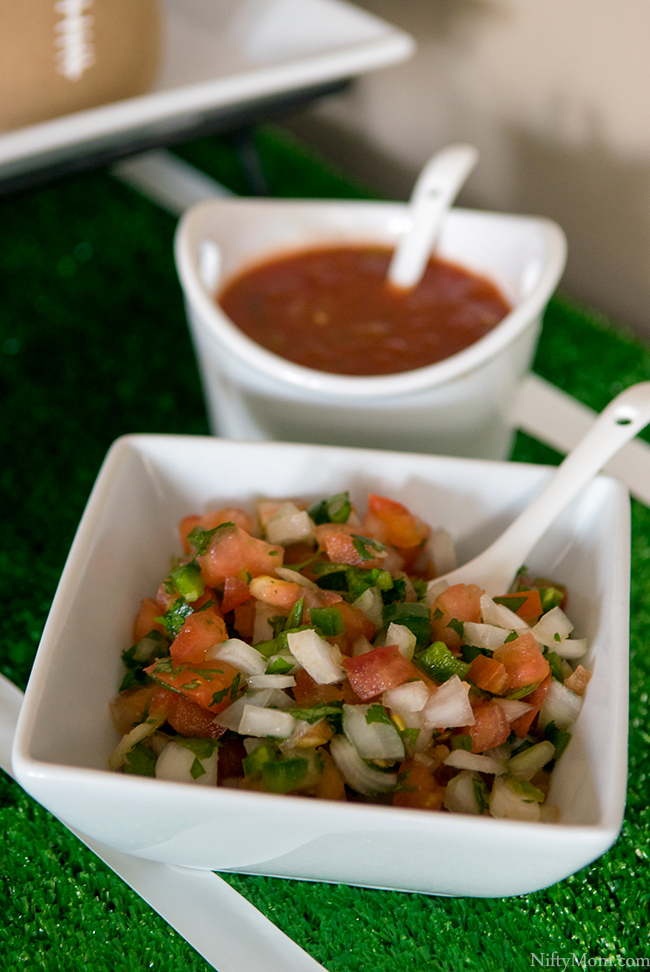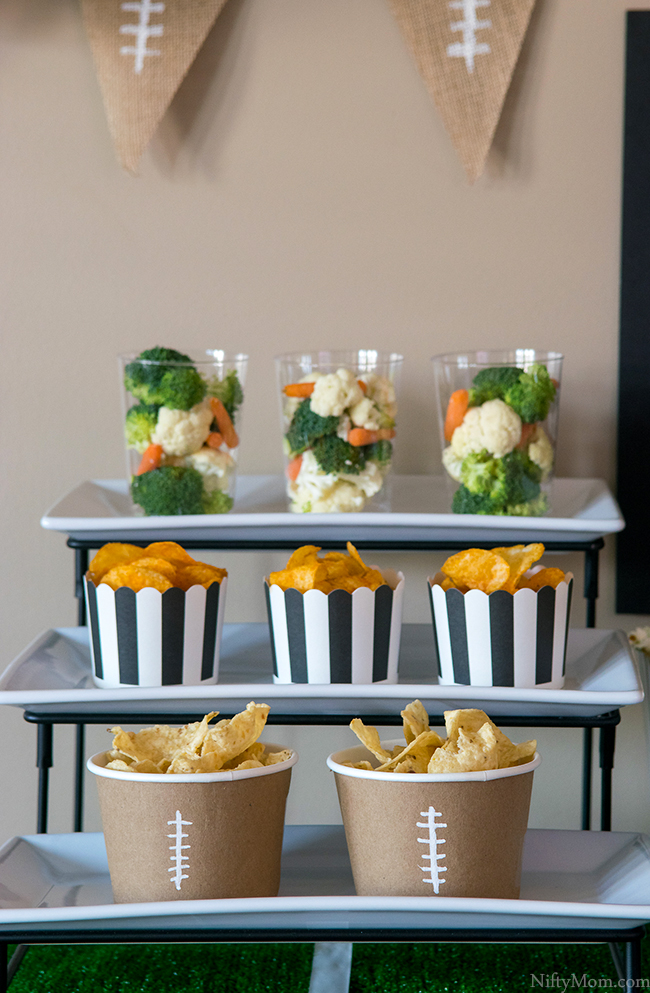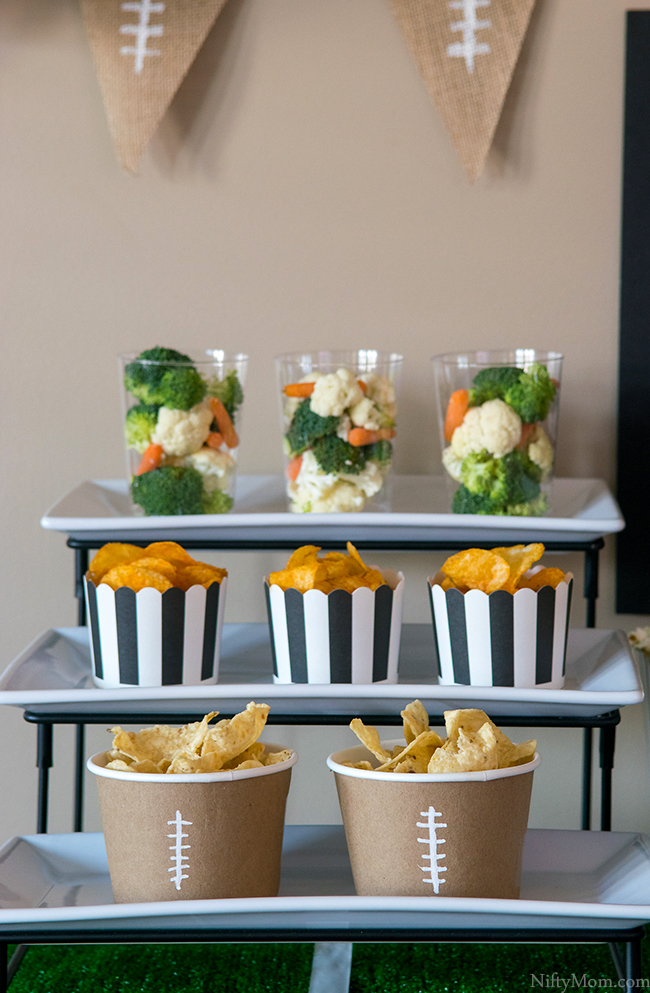 I like to keep the foods in small cups so guests can take their own. For treat cups, I wrapped brown paper around them and drew on some football laces. I also used black/white stripped cups for more chips.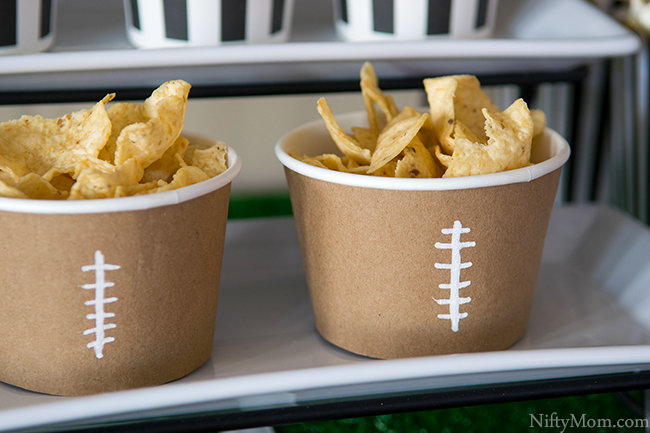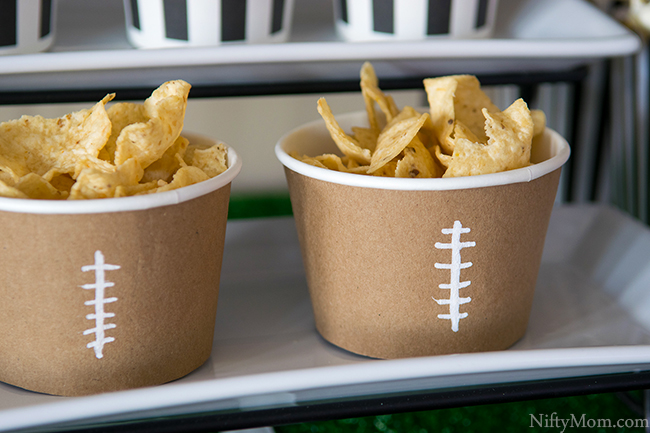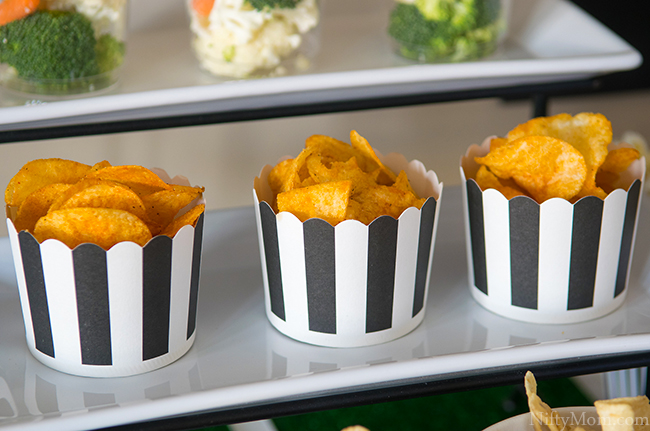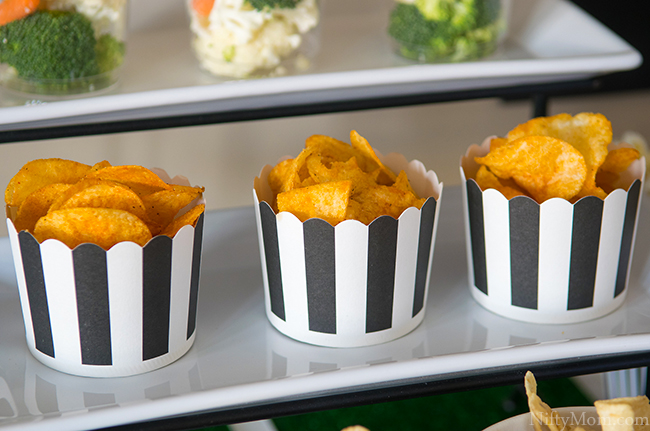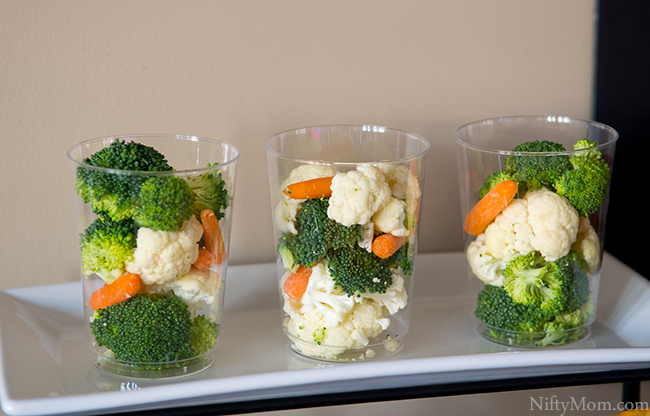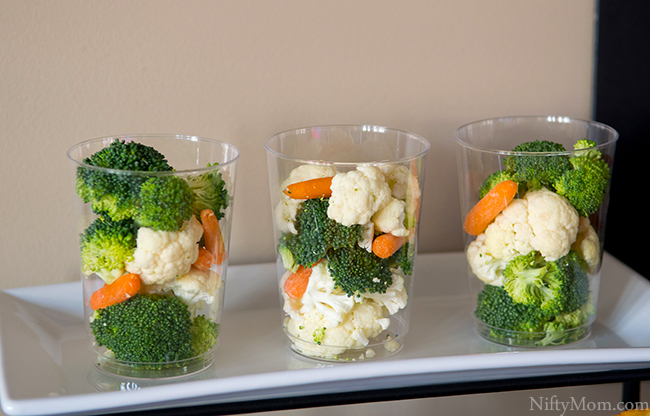 Fresh vegetables are served in small clear cups.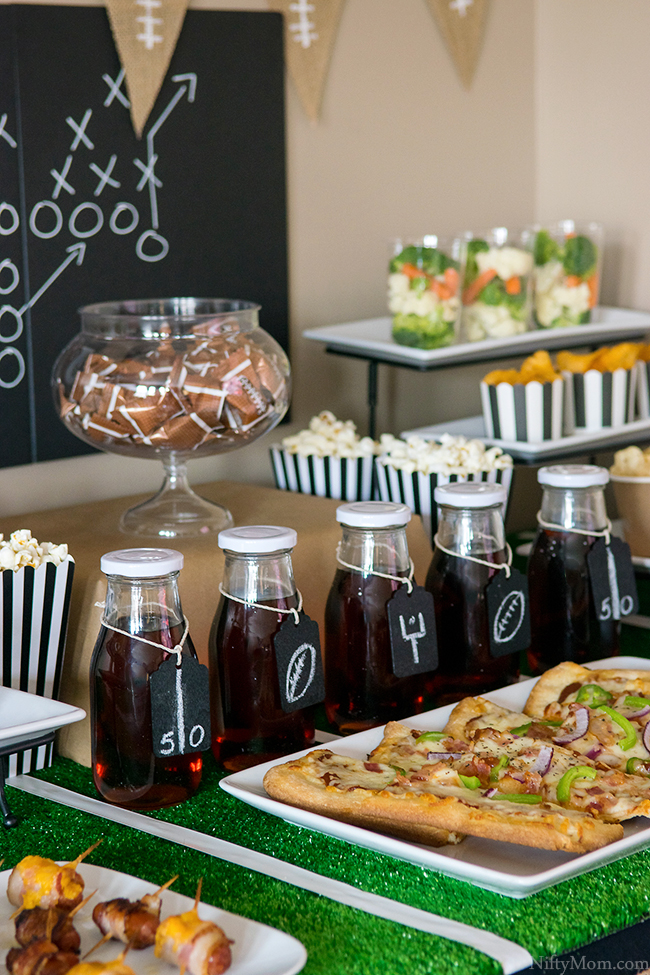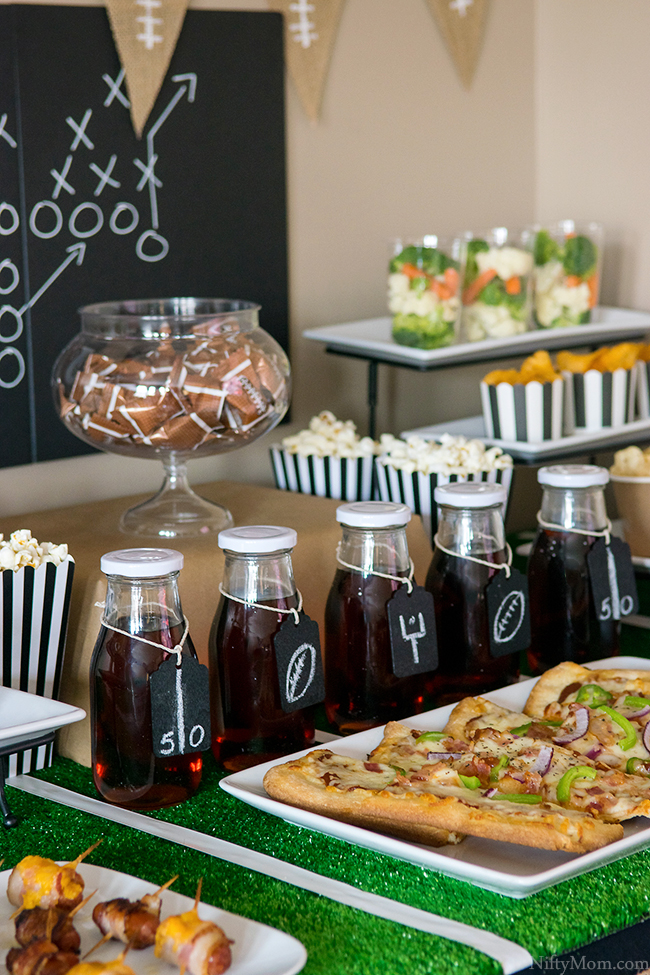 We also had black/white stripped boxes for popcorn.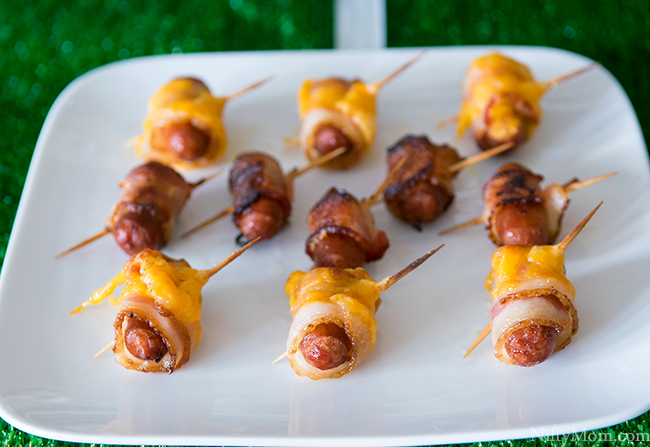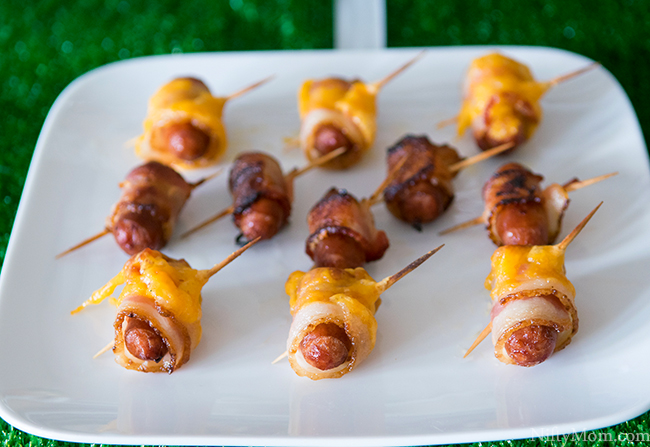 Bacon wrapped little smokies are always a hit. We also made some with cheddar cheese on top.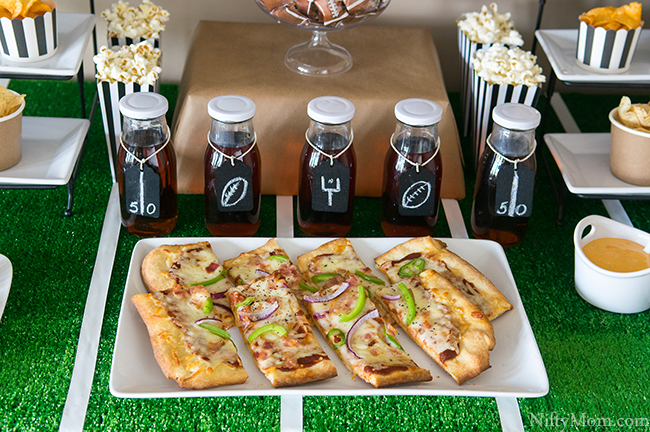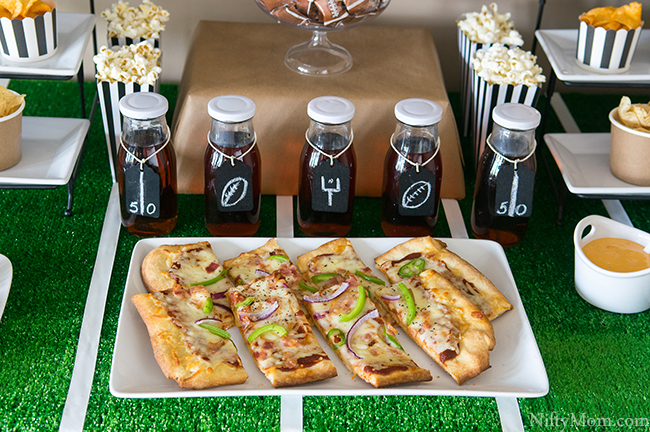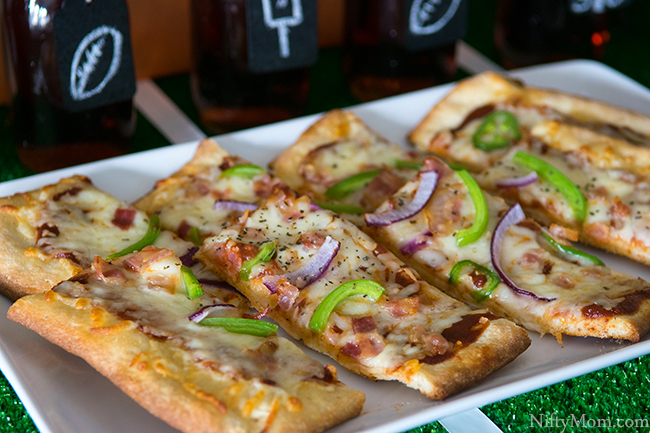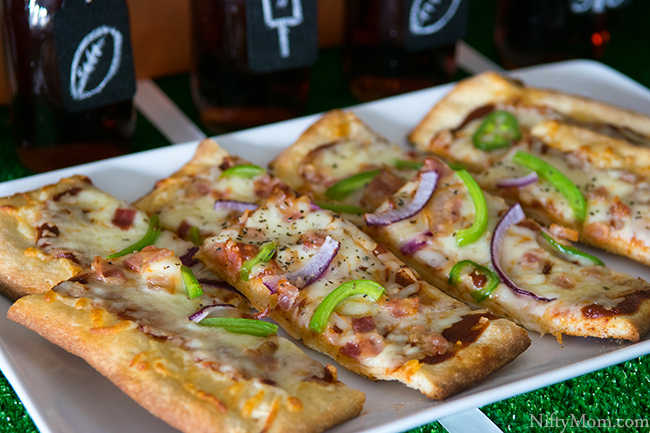 Another game day essential for us is pizza. I can't go wrong with freshly made pizza topped with bacon, onions, green peppers and jalapenos.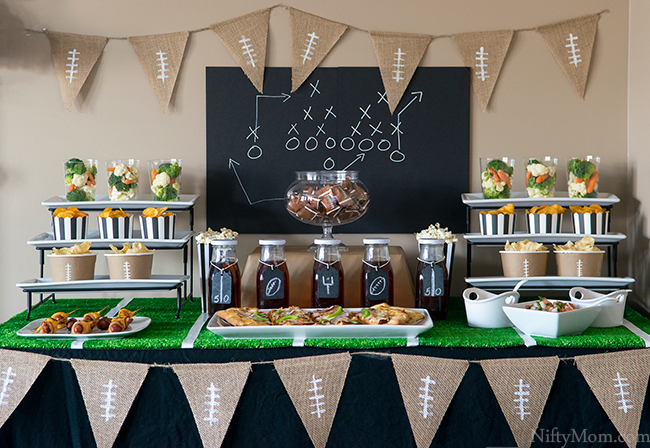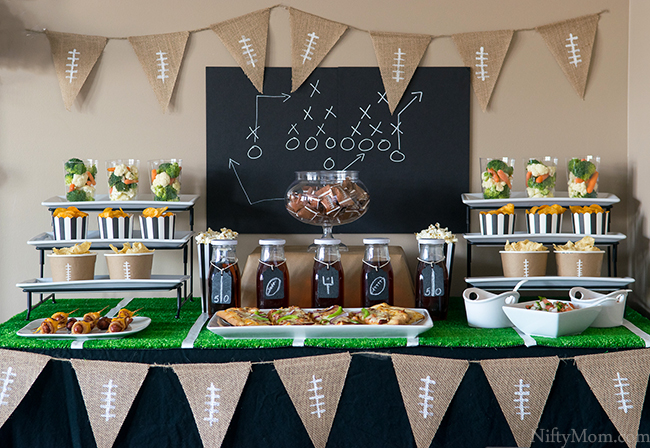 All the guests can grab their own snack foods and not miss a play during the games.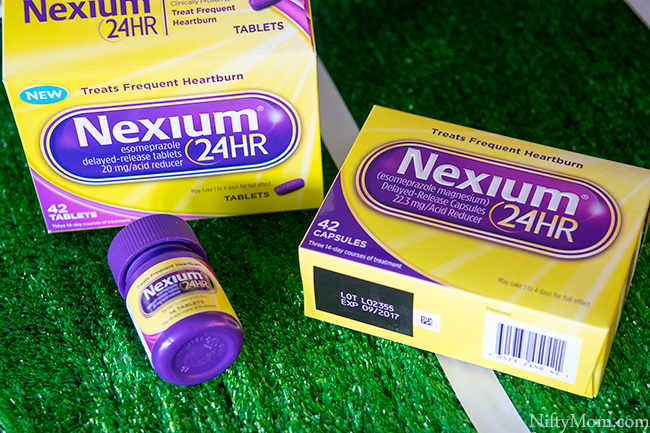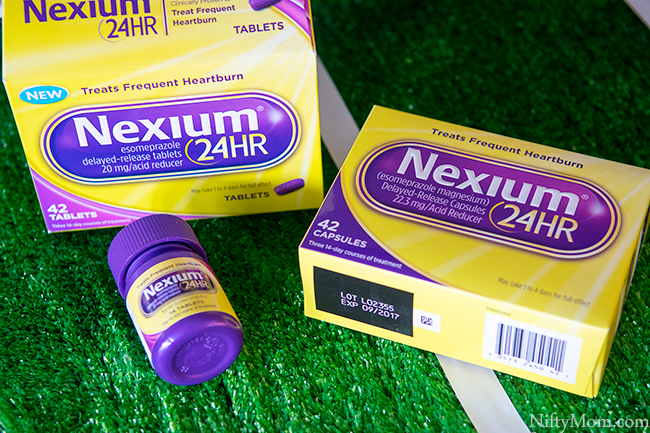 Plus, I can enjoy all the spicy foods heartburn-free since I am prepared with that one pill a day. Sign up here for savings on Nexium® 24HR to treat frequent heartburn and enjoy gameday foods worry-free.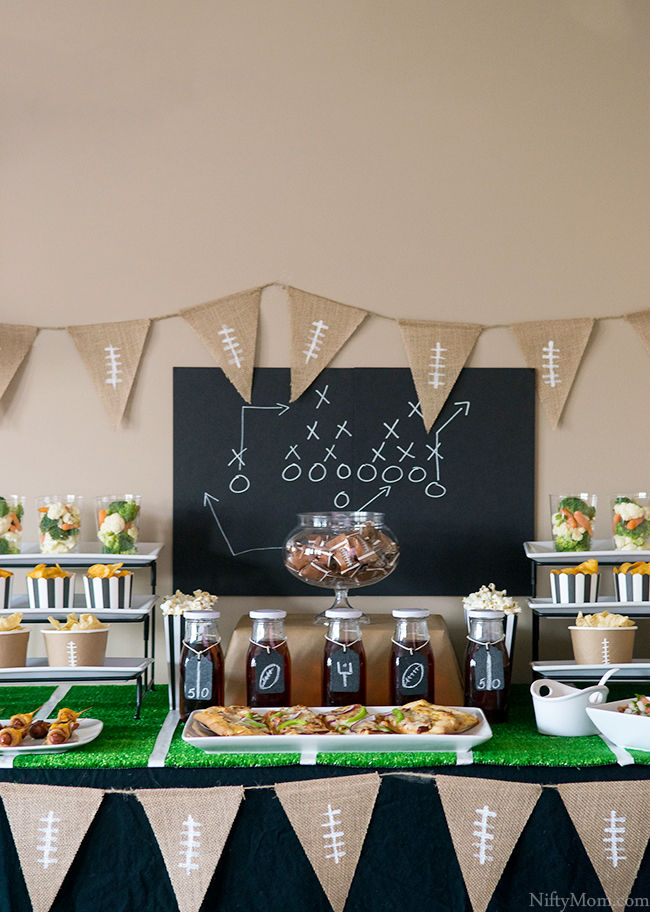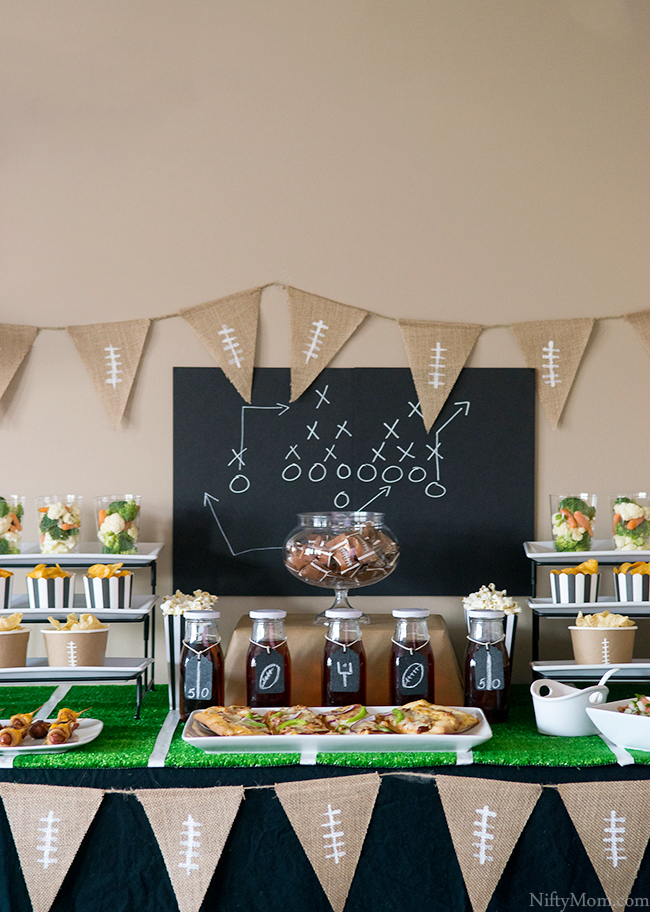 What is your favorite game day foods?
*Use as directed, May take 1 to 4 days for full effect