In just two weeks The Olympic Winter Games PyeongChang 2018 will be underway. Whether you're watching The Olympic Winter Games with a large group friends, or a small family gathering, you'll want to be stocked with all your P&G essentials, Team USA partner, which can be found at your local Schnucks! While these hosting tips are sponsored by P&G, all opinions and text are all mine.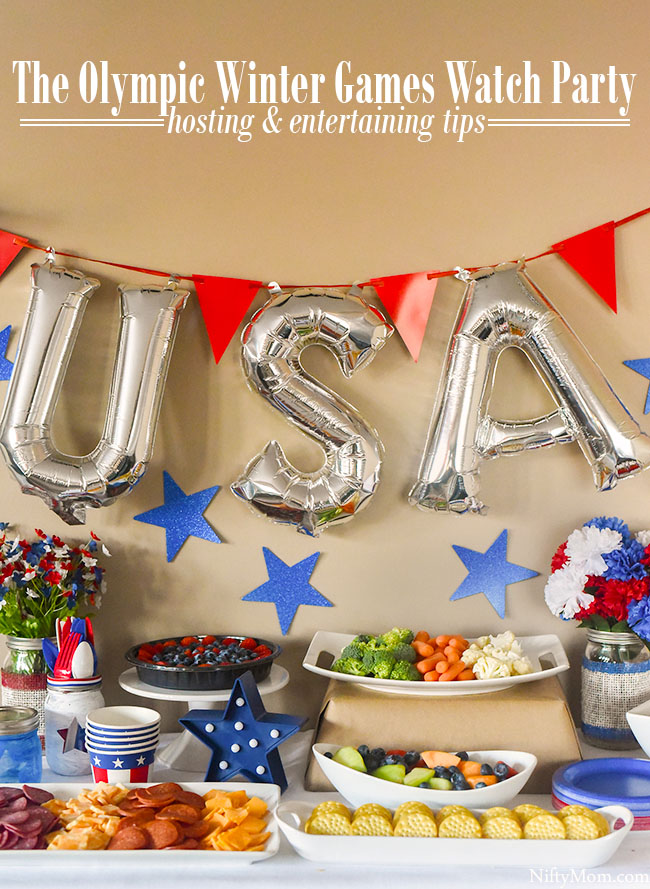 Unlike most large sporting events, The Olympic Winter Games consists of 15 different sports with various levels of competitions lasting more than two weeks. There are events going on daily with a great variety of things to tune into. Of course, that means numerous chances to cheer on our very own Team USA.
With the games right around the corner, it's time to start thinking about about party prepping, entertaining and cleanup. Since the events span over various days (weeks), I like to do things a little different when it comes to entertaining. Here are some tips to make watch parties a breeze: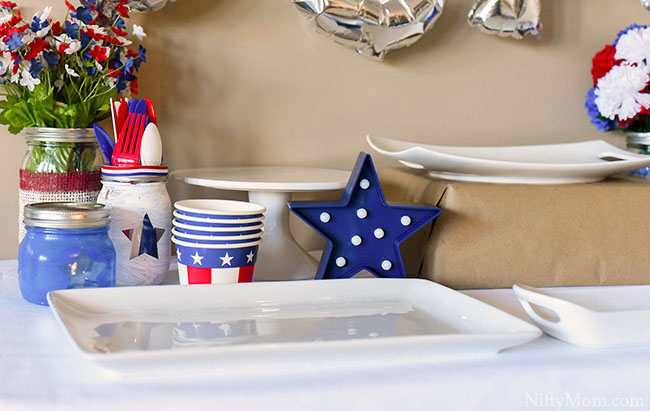 Find a location for a designated food table that is out of the way. Some parties, we have various food spreads over the kitchen counters. That means to get full kitchen function back, we have to get it cleaned up right after the party. If we will be hosting something that will be more than one day, I like to set up a folding table off to the side that can be left out for quick setup and prep.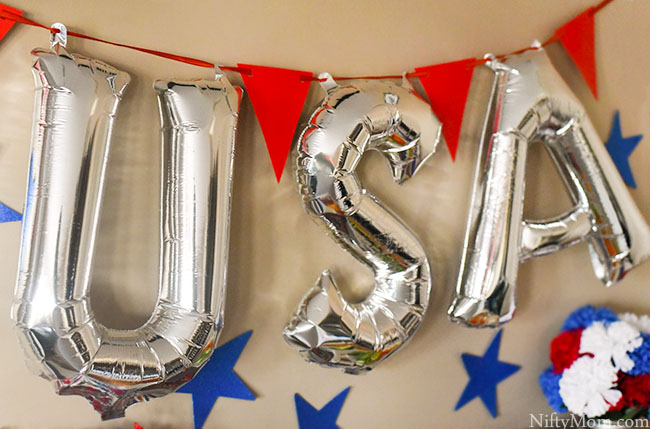 Add simple decorations to the area to keep it fun with the theme. Red, white and blue decor to cheer on Team USA next month is a win. It can be simple with a banner and color coordinating tableware.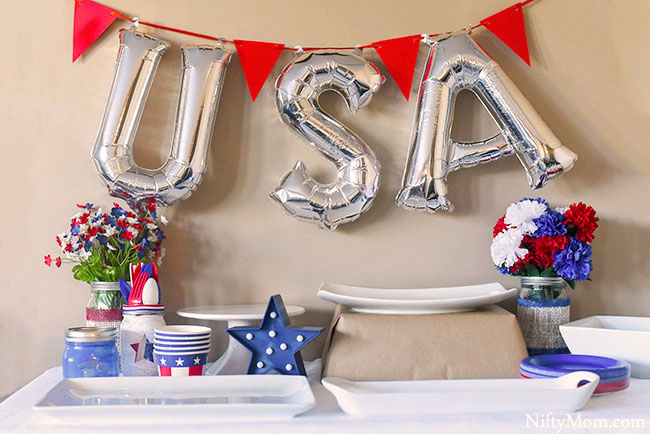 Use a variety of large serving dishes on the table for food. With a variety already set out, you can easily remove dishes you end up not filling that day.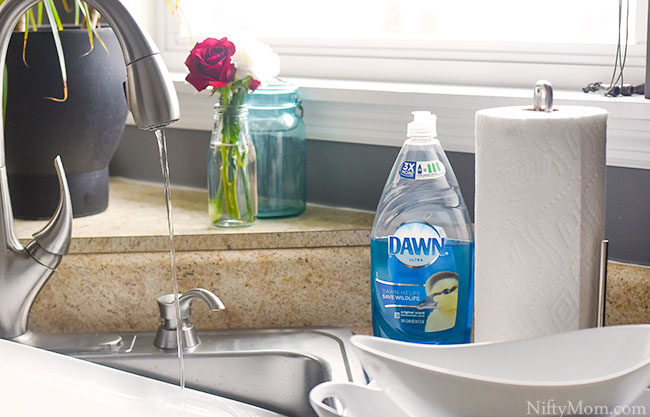 Clean the serving dishes after each viewing party and set them right back on the table afterwards. You want them ready to go when you are entertaining for quick prep.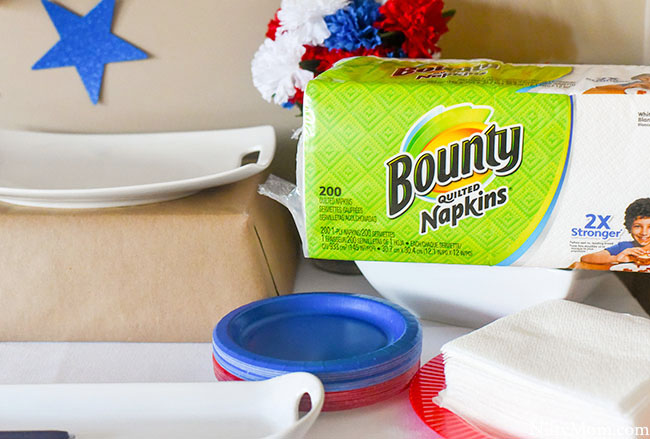 Use disposable tableware for easy cleanup.
Keep a stack of Bounty Quilted Napkins out on the table for guests.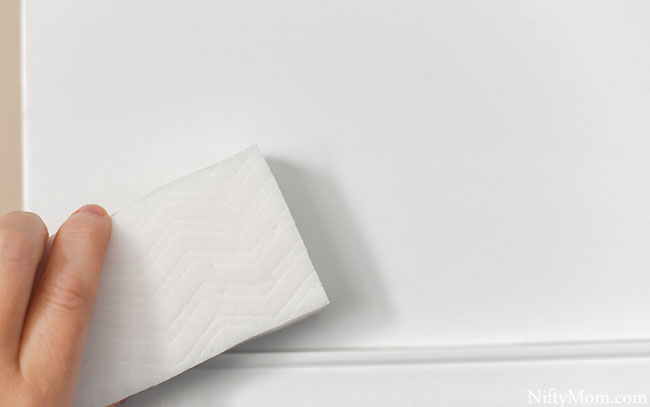 Cover the table with a tablecloth that goes down to the floor, allowing things to be stored under the table and out of sight. This will make items easily accessible, for example if there are spills or supplies on the table run out.
Keep 2 or more baskets under the table. One for tableware (extra plates, napkins, utensils) and one for cleaning supplies (Magic Erasers, Mr Clean Spray All-Purpose Cleaner, Bounty Paper Towels, rubber gloves, etc).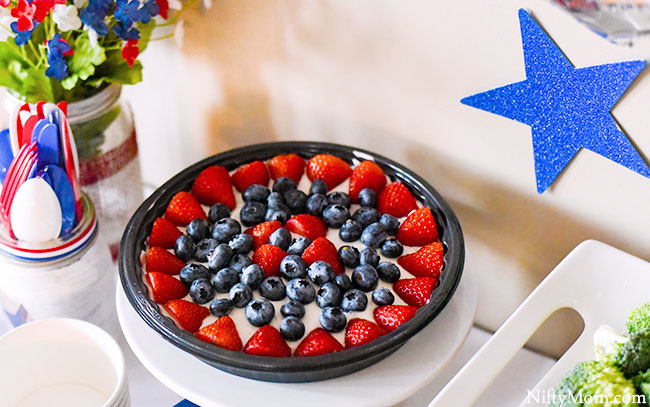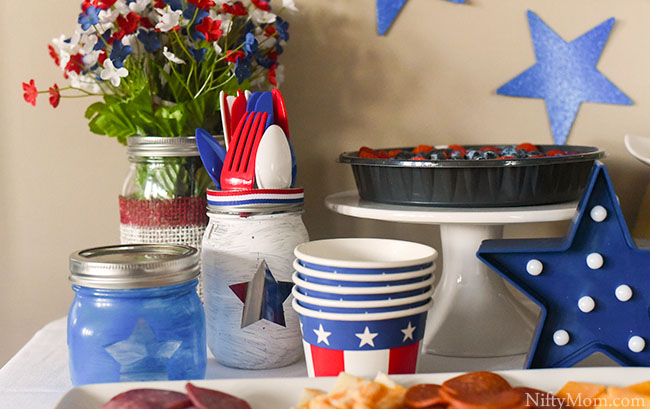 Have a variety of quick and easy foods that can be served during watch parties. Schnucks is a great place to shop for the variety, the convenience of many stores in St. Louis, fresh produce, and the fresh new prices that are lowered on everyday items. You can grab some pre-made trays, finger foods and appetizer while you are there to put out each day you are hosting The Olympic Winter Games watch party.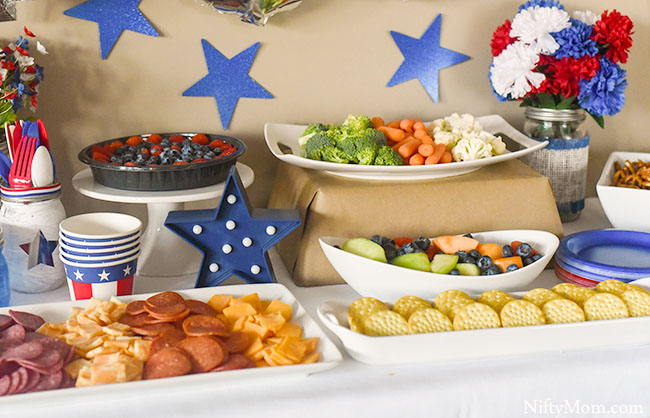 Even though The Olympic Winter Games PyeongChang 2018 are over the course of 18 days, it doesn't mean you have to stress out about hosting watch parties. From preparation to clean up, Procter & Gamble has everything you need for a successful Olympic Winter Games party, so stock up and start your planning today.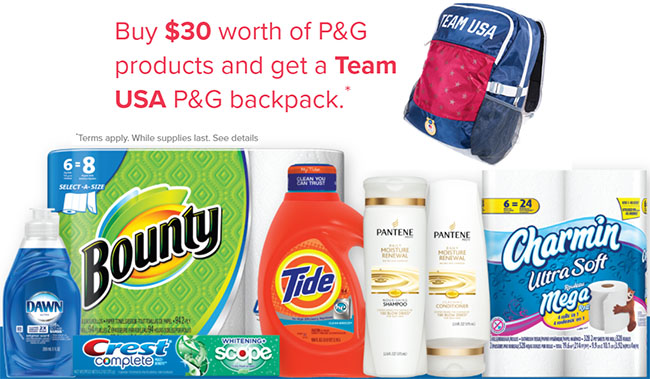 You can also really get into the Team USA spirit and get a free Team USA P&G backpack when you buy $30 of P&G products from 1/23 – 1/30 at Schnucks. Check your local Schnucks store for more details when you are stocking up on essentials (or click here for more info)!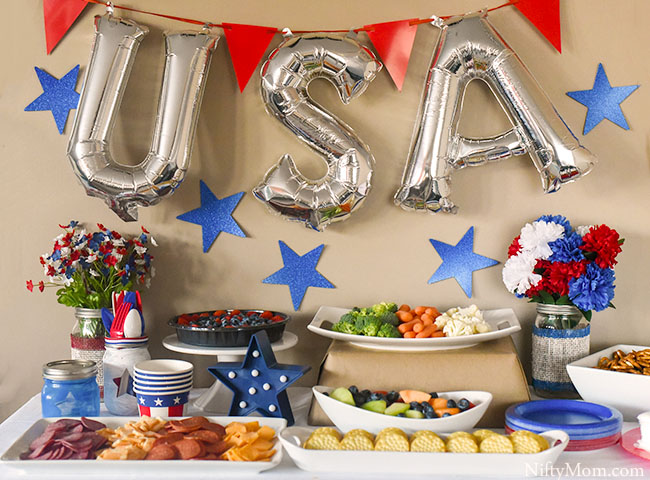 Do you watch The Olympic Winter Games with a large group friends or make it a small family gathering?
This is a sponsored conversation written by me on behalf of P&G. The opinions and text are all mine.