This Valentine's Day gift idea has been compensated by Collective Bias, Inc. and its advertiser. All opinions are mine alone. #SendingYourLove #CollectiveBias
Coming up with Valentine's Day gifts (or any gift for that matter) can be difficult when it comes to some people. After years together, it can easily seem like you already gave the same gifts. Thoughtful gifts such as a memory box, are easy to put together and can fill a day with laughter and smiles as you go down memory lane with your loved one.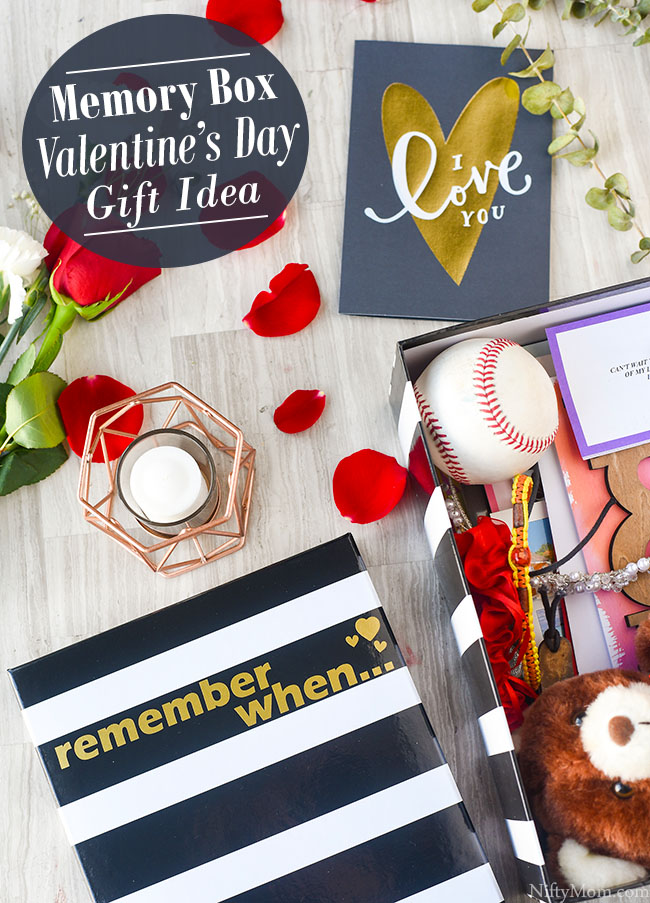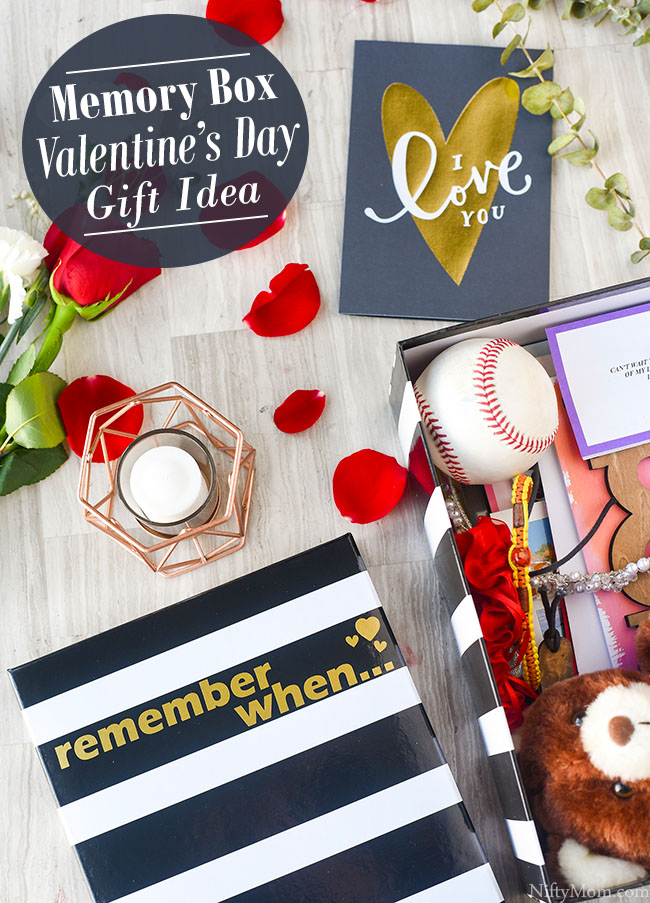 Half of my top yearly articles here on Nifty Mom are homemade, thoughtful gifts. Ones that are personal and unique, making a gift much more than just an item. With one holiday season behind us, it's time to start thinking about the next one.
The last week of December, seasonal items at Walmart were quickly changed out to Valentine's Day and I couldn't help myself to start the holiday shopping. It's easy to get everything for your Valentine's Day celebration at Walmart – including the perfect Hallmark Card.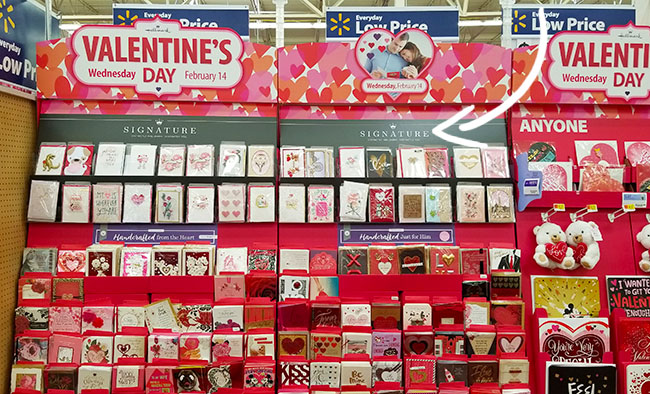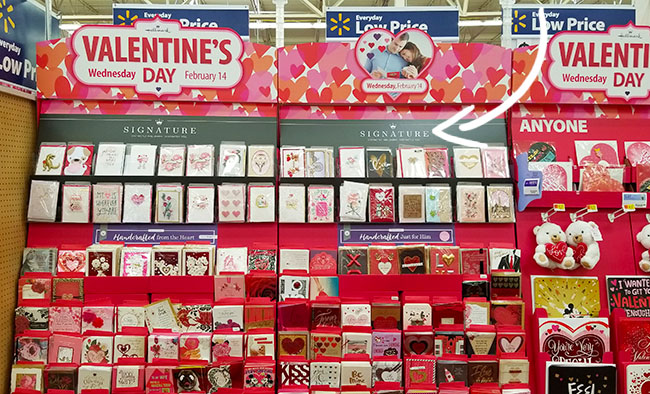 No matter what gift I am giving, a greeting card (or two) must accompany it. It's actually the first thing I select when shopping for Valentine's Day gifts. Sometimes it's hard to come up with the right words to say, and Hallmark Cards do a great job of that. Meaningful cards can be very inspirational. Walmart has the newest collection of Hallmark Signature Cards for Valentine's Day, which include premium, hand-crafted cards.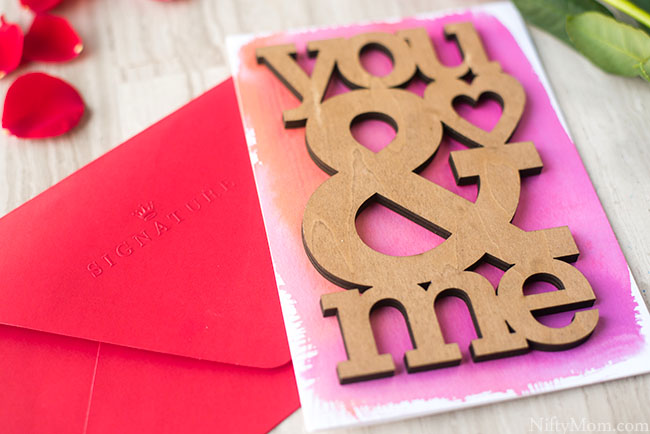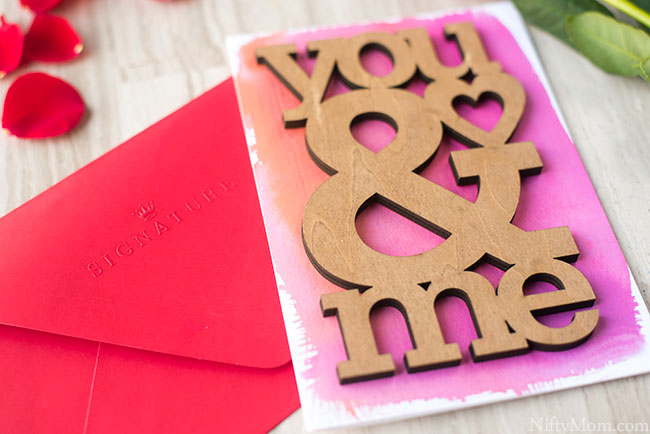 I grabbed a few cards for the kids and after much thought, a couple for my husband.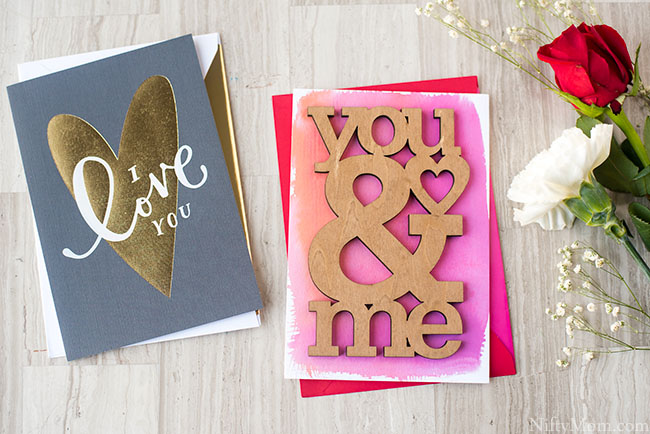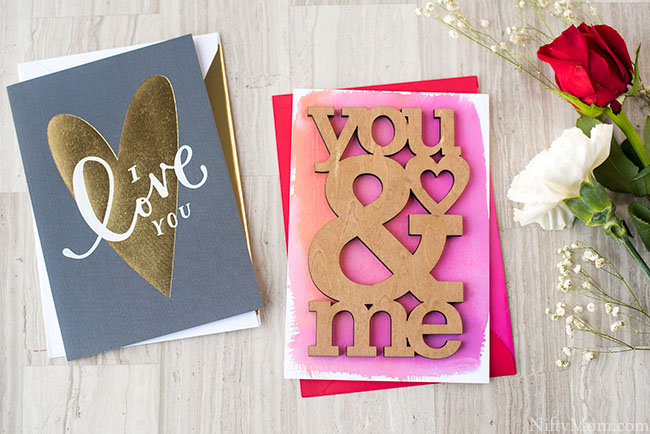 I was immediately inspired by the cards for a gift idea. Ever since my husband and I entered into a serious relationship, I saved mementos, souvenirs from outings, and every single greeting card exchanged.
I am more of an experience-type gift lover, so I thought putting together a little memory box with everything I saved throughout the last 10+ years would be perfect for Valentine's Day. We could spend the day remembering trips, sporting events, and other little things we may have forgotten about after all these years.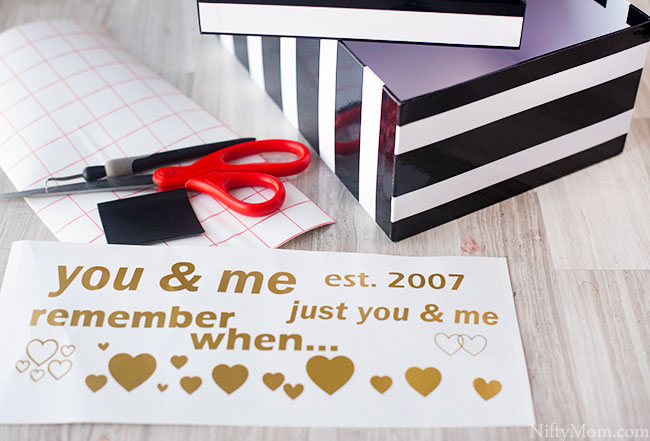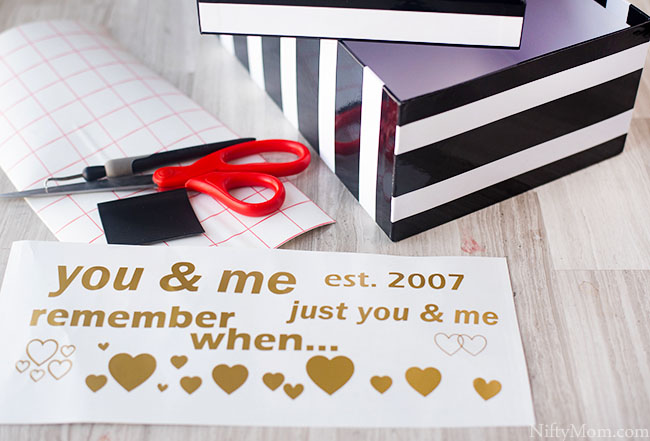 To make the memory box, I used a black/white photo box from Walmart. To match one of the Hallmark Greeting Cards, I created gold vinyl stickers for the box. If you have any electric cutter, you can download the one I created here. If you don't have one, be sure to grab some letter stickers from the store.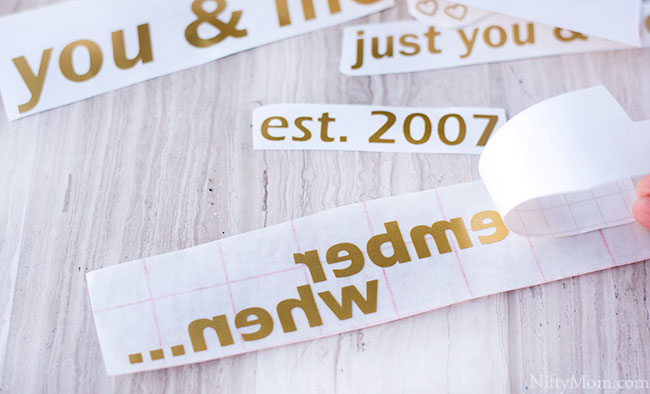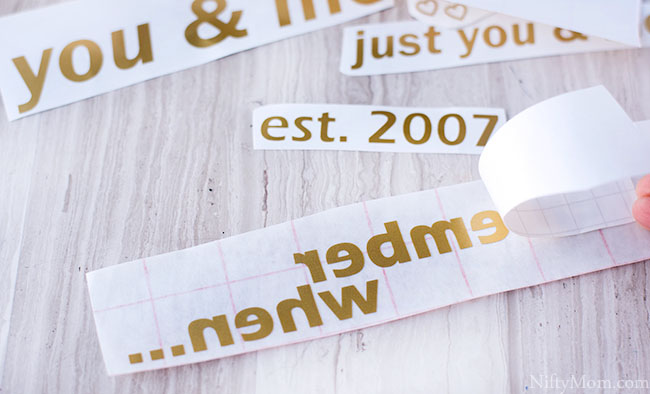 For my vinyl stickers, I cut each phrase out and transferred them to contact paper for easy placement.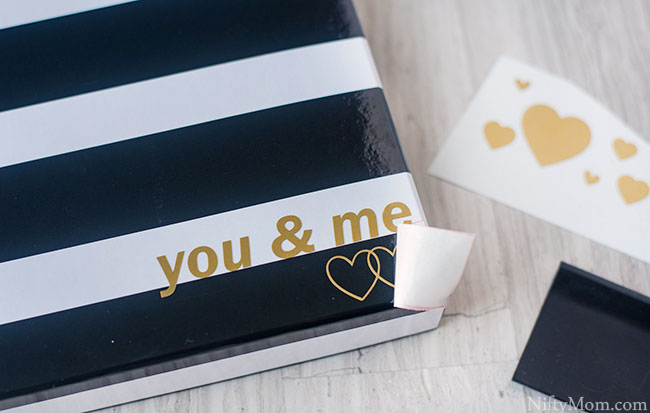 Next, I just picked where I wanted all the stickers to go. You can put as little or as much as you would like. I added two phrases to the lid and two to the side.
Once the appearance is to your liking, it's time to fill the box!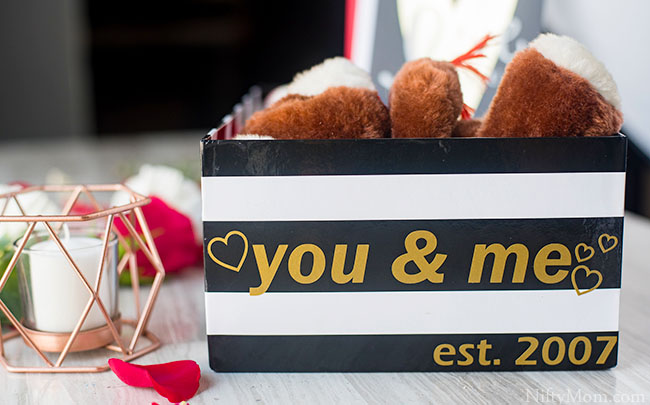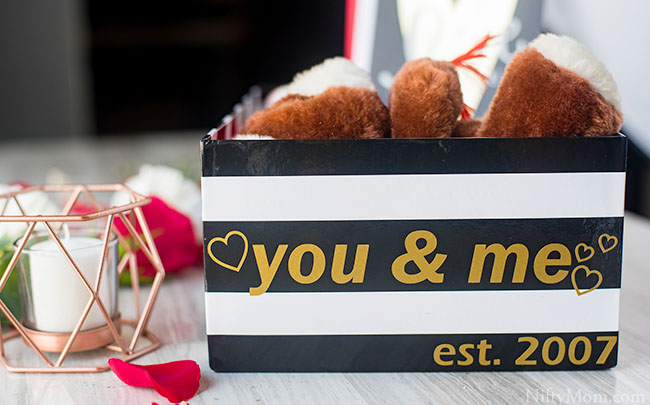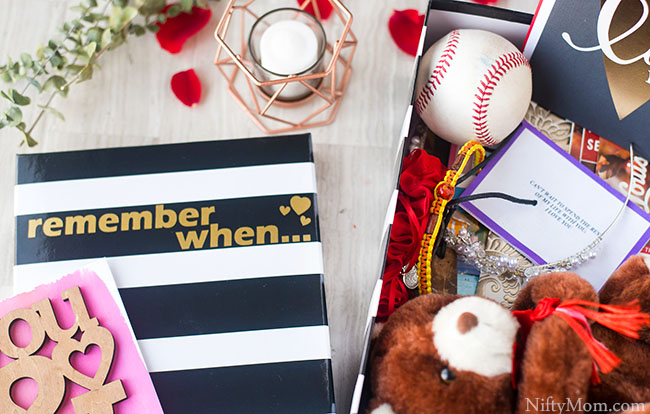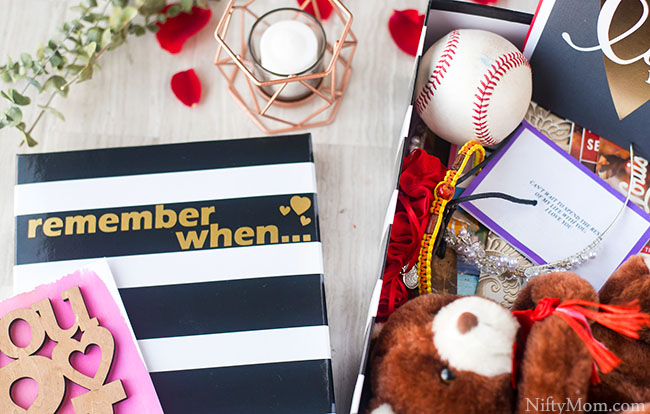 What are some things you can add to the box?
Stuffed animals that have memories
Small gifts you have received in the past
Sporting, concert, event tickets
Souvenirs from things you have done together (that baseball was from a professional baseball game we were at. It's a foul ball that landed in my lap)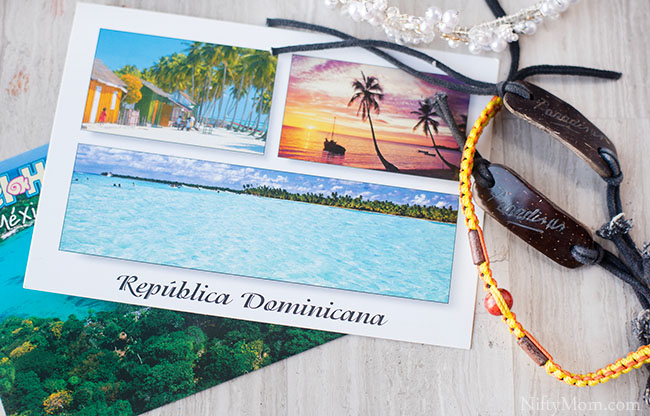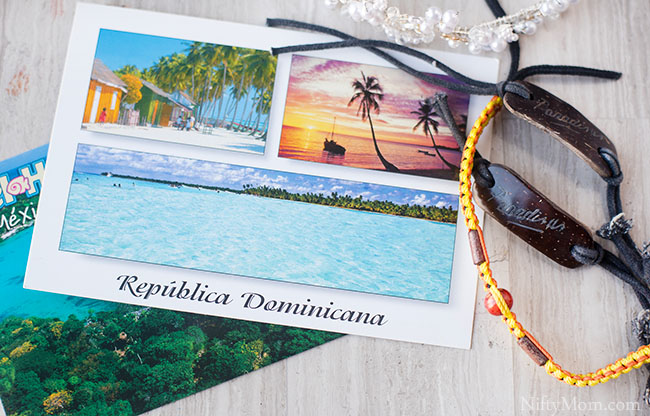 Postcards from places you have visited together
Dried flowers you received
Handwritten notes
Brochures and pamphlets from anywhere you have memories
An old shirt with a logo on it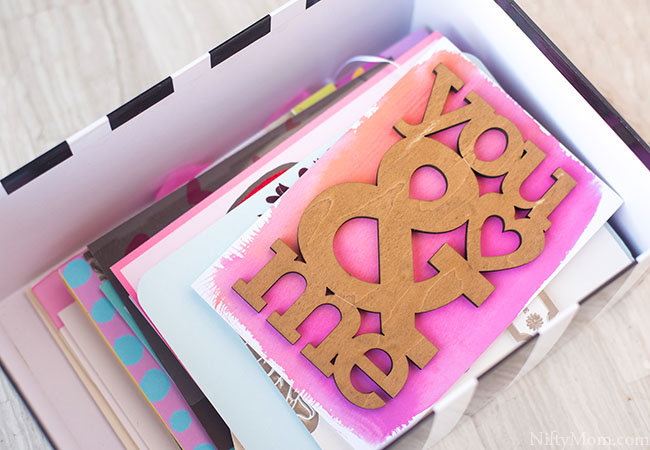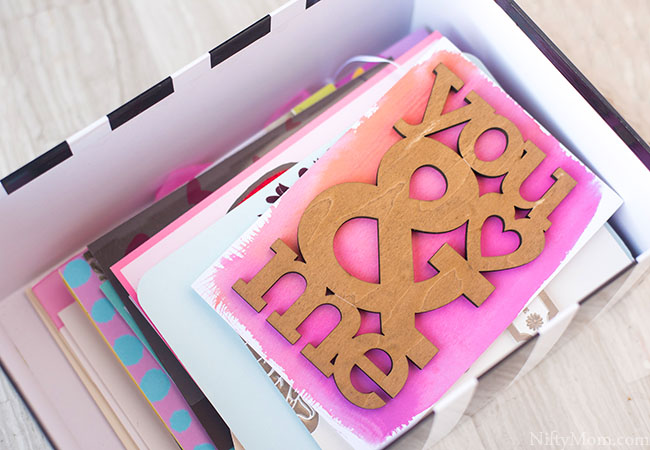 Photographs
One or two things from your wedding
Something from your honeymoon
Game-board pieces of your favorite game(s) you used to play together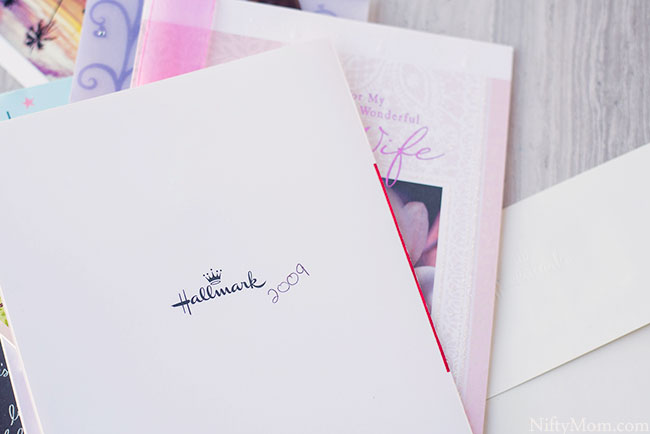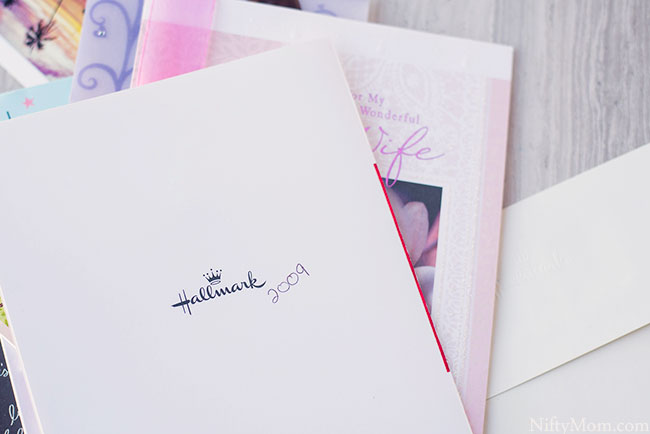 Greeting Cards – If you save them, be sure to add the date and/or year on the back of the card. I am so glad I do this, looking back, it makes it easy to put a time frame to the personal messages.
A favorite movie or disc
A paper map, so you can mark off places you have been together.
Anything that brings back good, fun memories of your time together.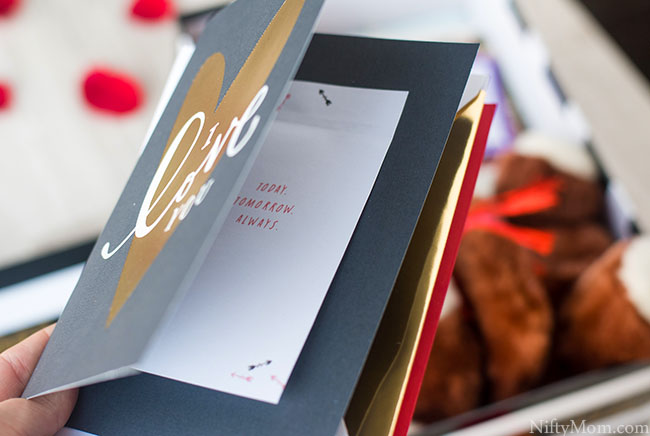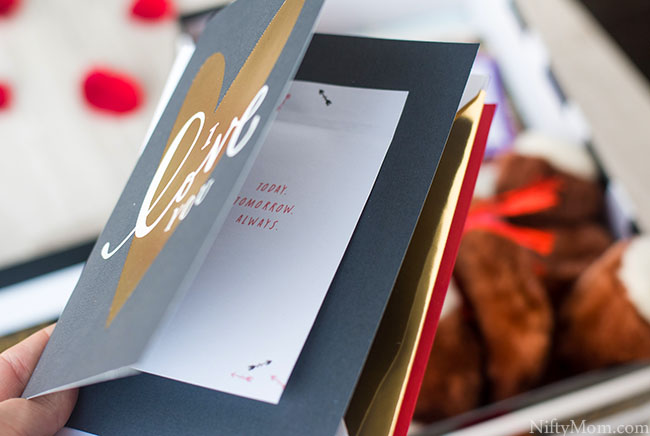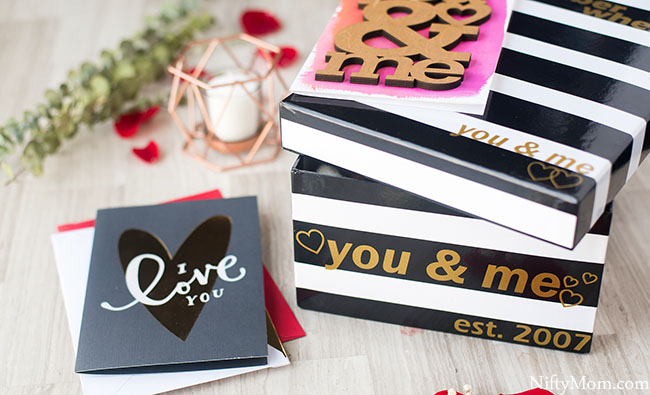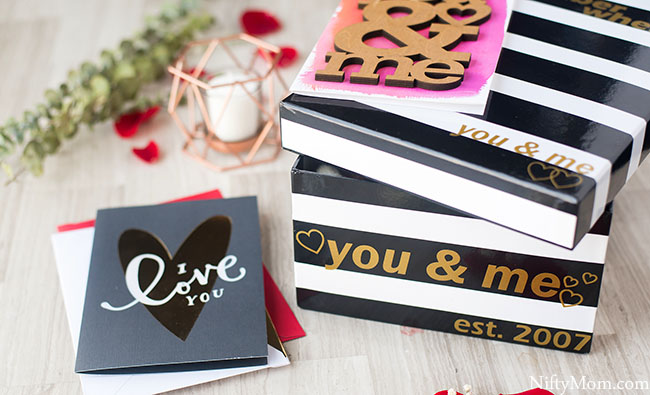 On Valentine's Day, the memory box will serve as a reminder of countless memories. The longer we are together, and the busier our lives become, it's easy to forget some of those things. It's easy to forget where it all started and what made you fall in love in the first place. A trip down memory lane is something we could all use every so often with our loved one.
Once you collect more mementos and the box is full, make a second one and/or a larger one.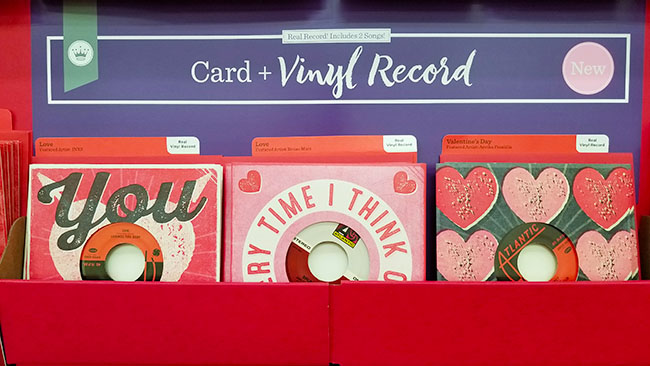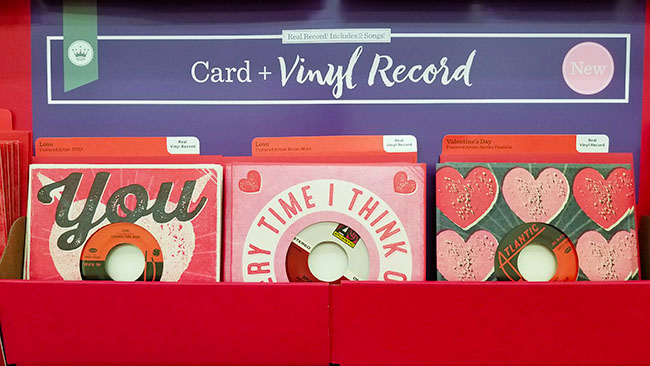 Next time you are at Walmart, look for a coupon in aisle where you can save $2 on 3 Hallmark Valentine's Day Cards. You can also earn $1 back on any Hallmark Valentine's Cards priced $2.97 and above through Ibotta at Walmart (from 1/29 through 2/14 or while supplies last).
Hallmark has some other new fun cards to check out: Vinyl Cards. You can choose from three different versions, each including an actual vinyl record with two songs for your significant other. How fun is that?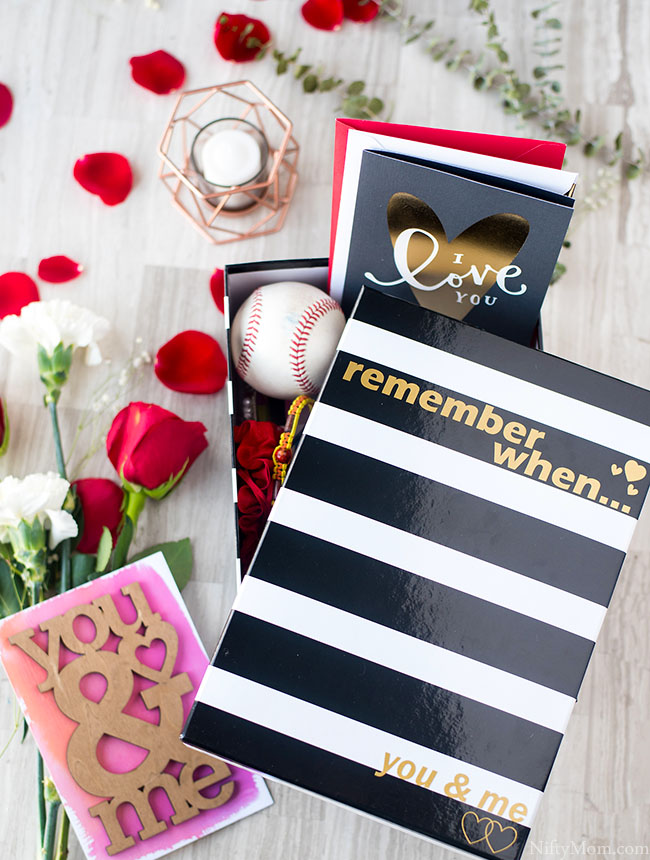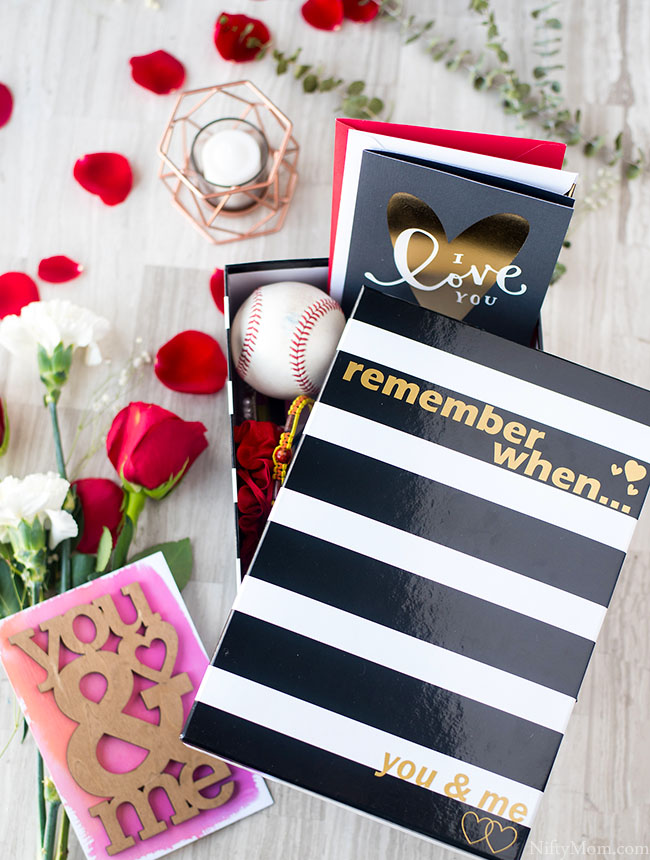 Find more gift inspiration here.
What kind of things will you add to your memory box?