For my Halloween Monster Bash Party, I shared different snack ideas, including this one. Snack mixes are always a favorite of mine for parties because there are various ways to serve it and it makes a great party favor.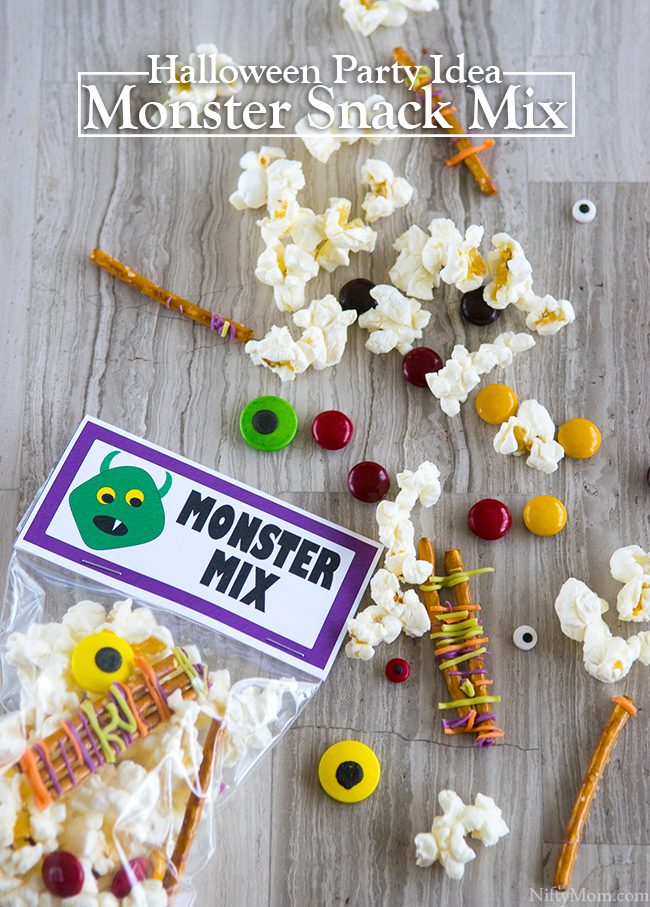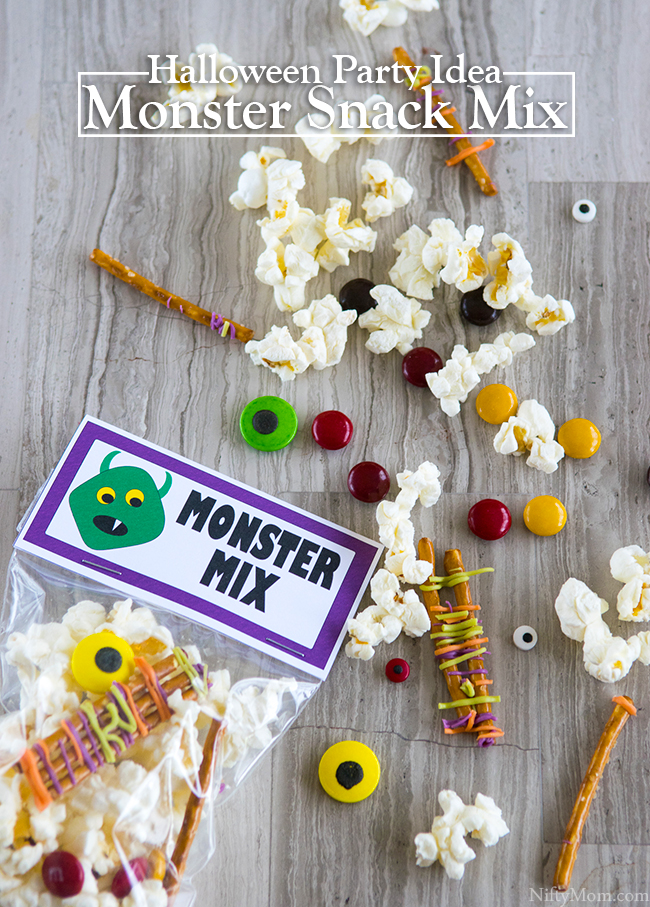 Since the Halloween Monster Bash had an orange, green and purple color scheme, I wanted to add some of those colors into the mix. I decided to use the same color melts as I used for the Monster Treats on a Stick over pretzel sticks. You can skip this step, if preferred.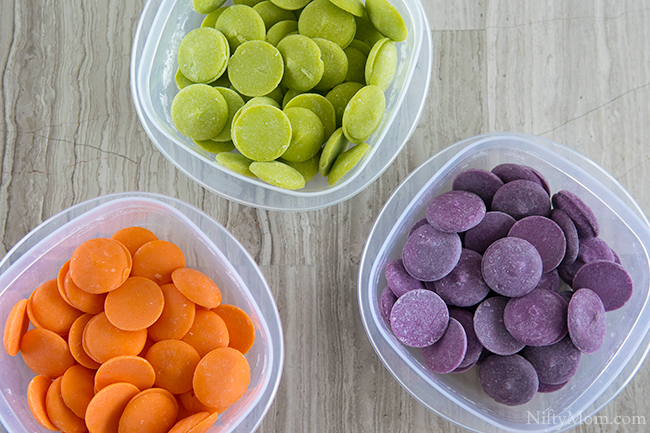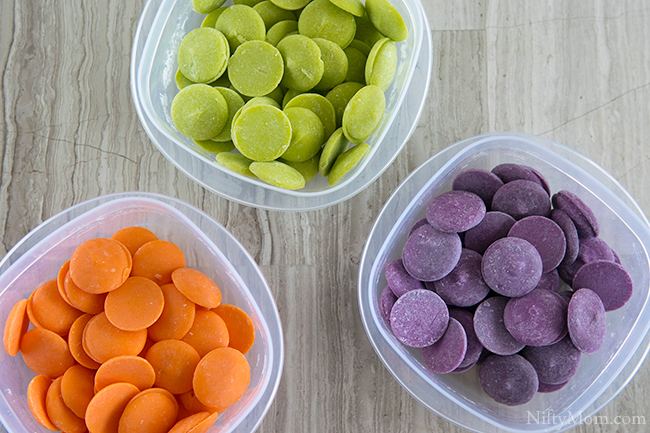 Place a wire cooling rack over a baking sheet. Line pretzels on the rack. The wire rack will allow the melted candy to coat some of the sides.
Place candy melts in a small microwaveable container. Microwave each color as directed on the packaging until completely melted.  Add each color to a freezer storage bag and snip the corner (very small snip, if you make it too big, the melted candy will come out way too fast).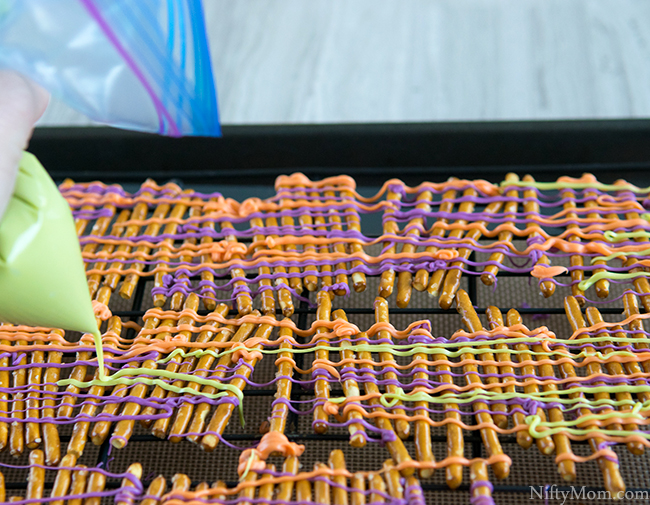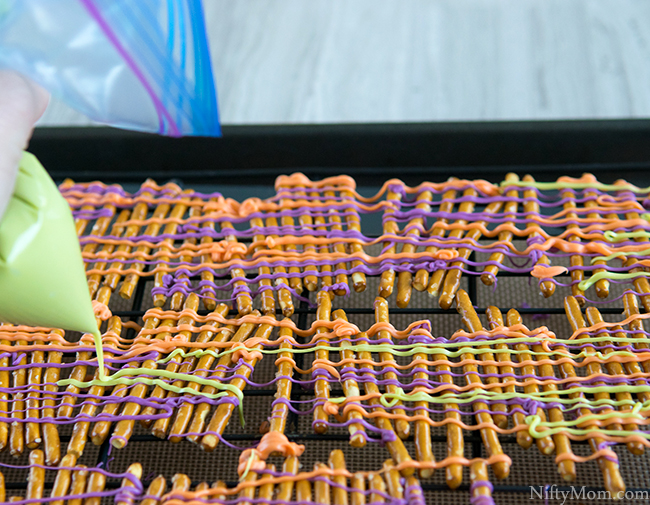 Squeeze out each color of melted candy over the pretzels. Allow to harden for a few minutes once complete. Then, gently detach pretzels. I left some together to hold more color. Some of the candy might fall off, but that's okay.
Another option is to dip the ends of pretzels in the candy melts.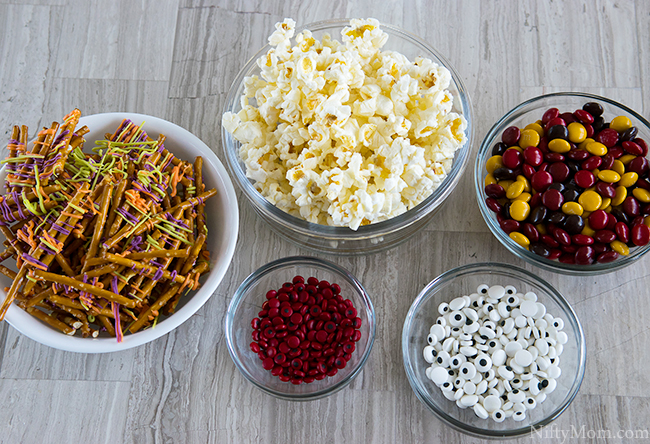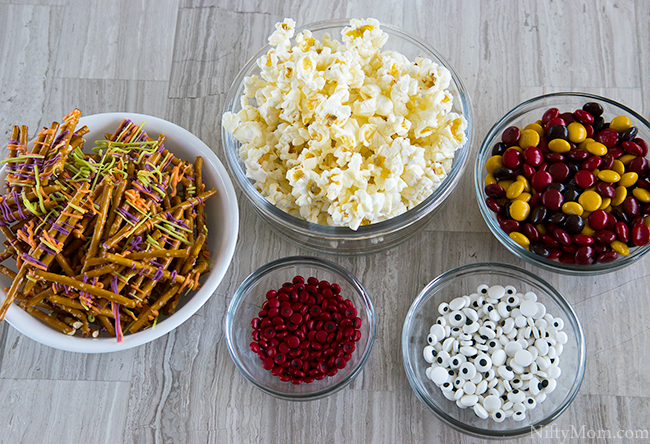 Monster Party Mix Ingredients:
Candy covered pretzels
Popcorn (I recommend not using buttered popcorn)
Variety of candy eyes
Fall colored M&M's®
Candy Corn Marshmallows (I only used those in the large bowl since they are big)
Other options you can add to yours:
Mini marshmallows
Chex cereal
Halloween sprinkles
Candy corn
Chocolate chips
Peanuts
Any other small Halloween candy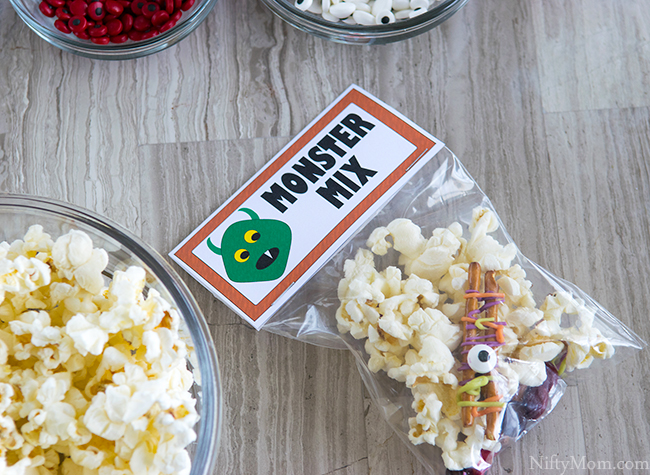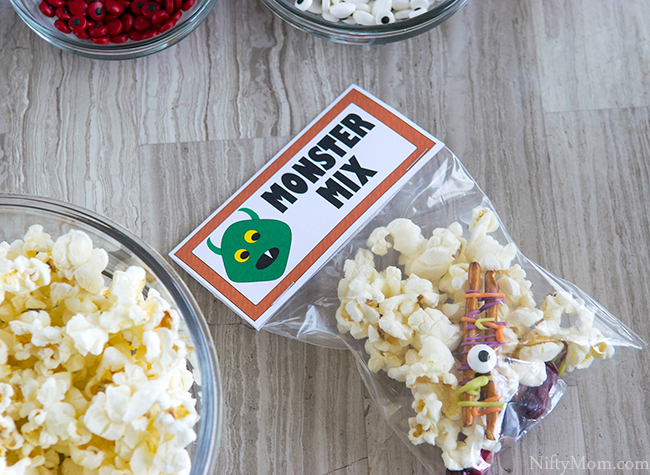 Print these 'Monster Mix' labels out here to make favor treat bags.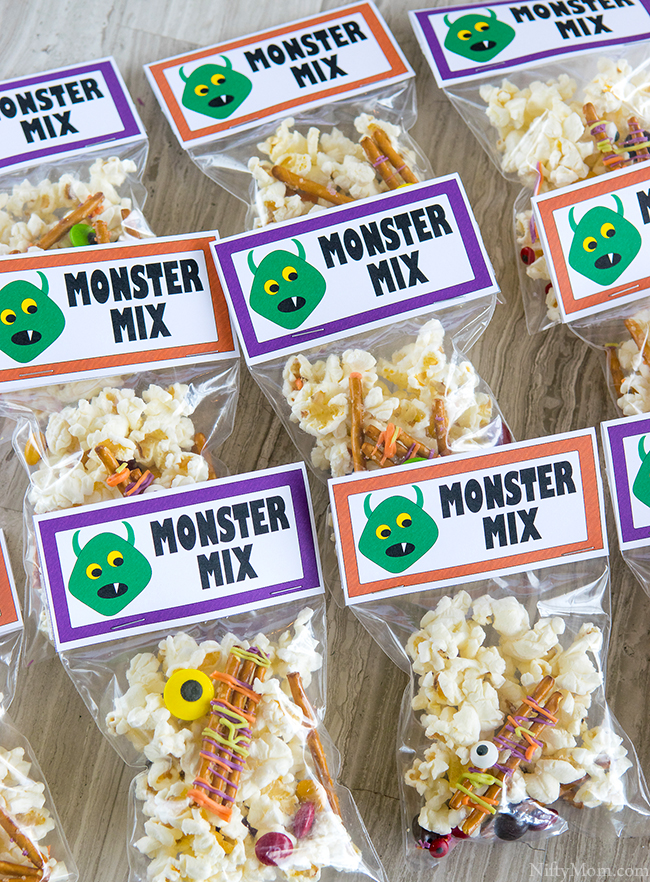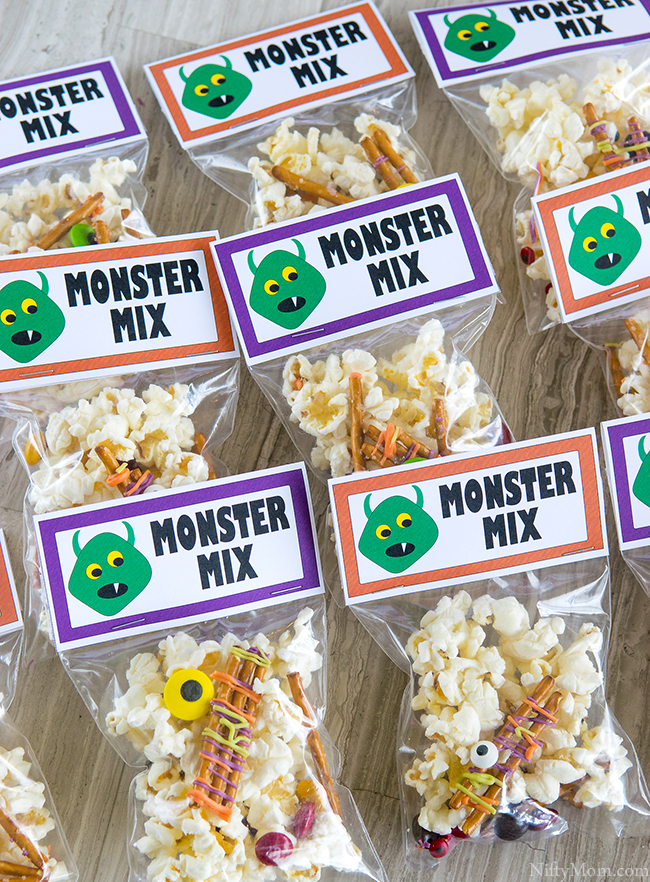 I used 4×6 plastic bags that can be found at Walmart (100 for just $2) for the snack mix. Seal the bag, then fold the label in half and staple onto the bag with two staples at the bottom.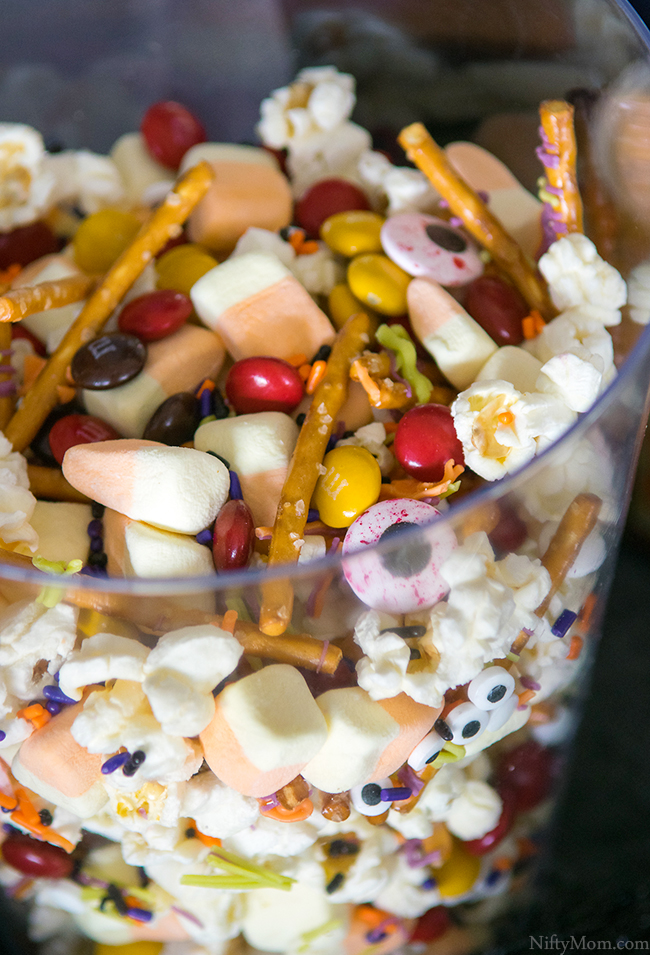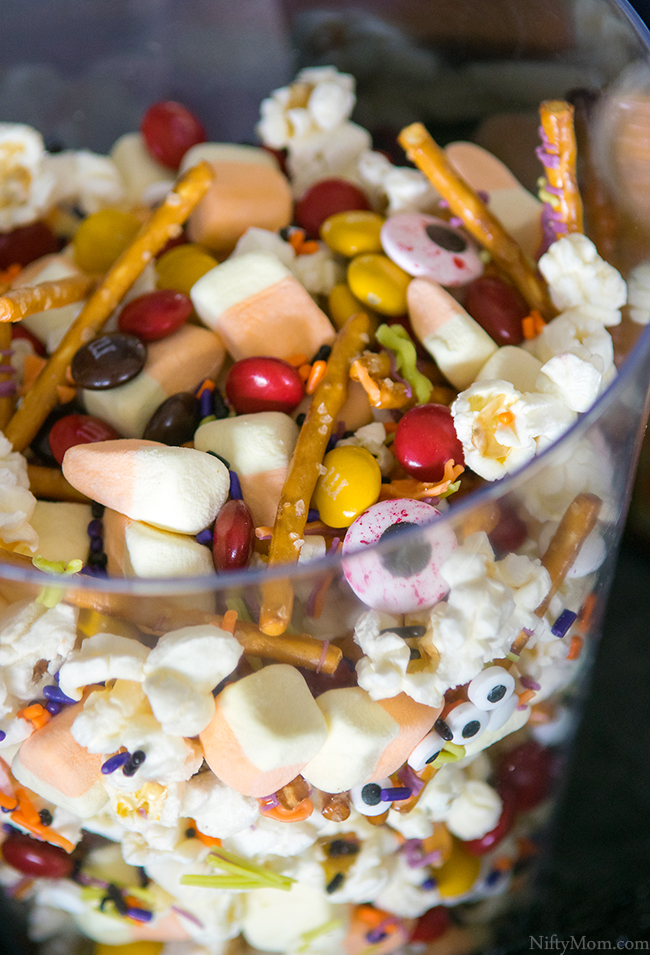 For our party table, I had the snack mix in a large bowl and in single serving plastic cups for the guests.
For the full party setup, visit the Halloween Monster Bash Party Ideas!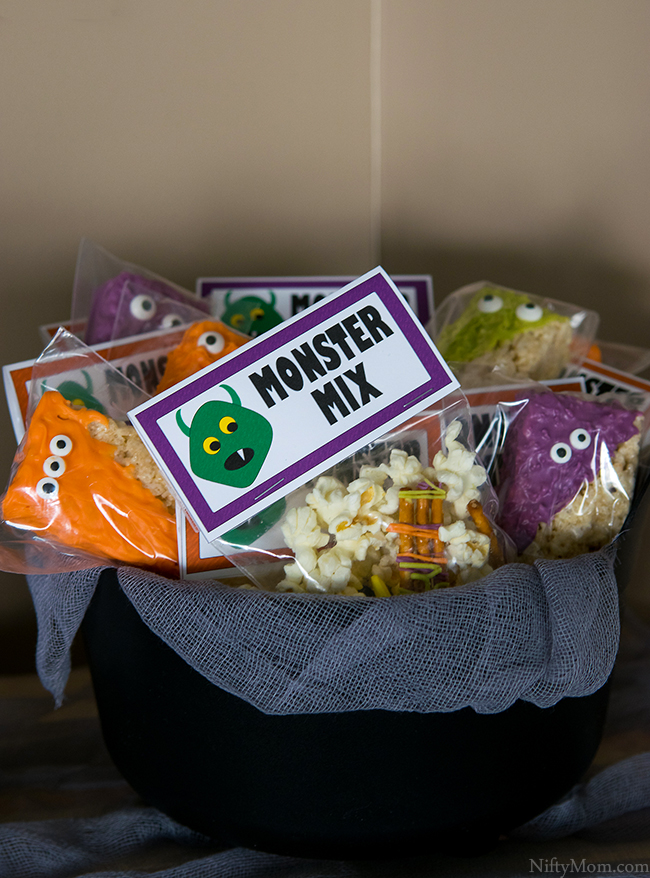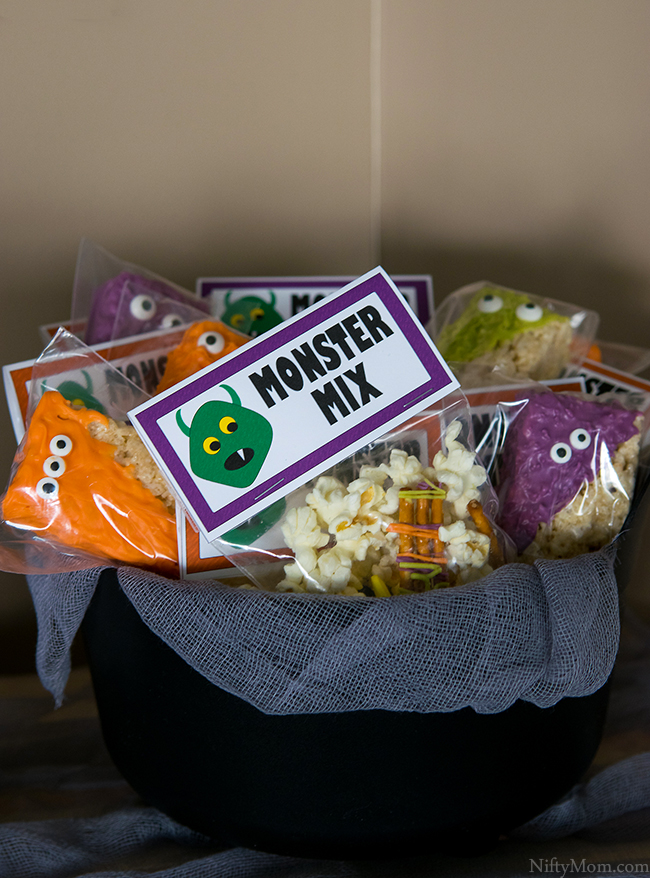 Need more Halloween ideas? Check out these Halloween Ghost Brownies from my friend over at Maryland Momma's Rambles: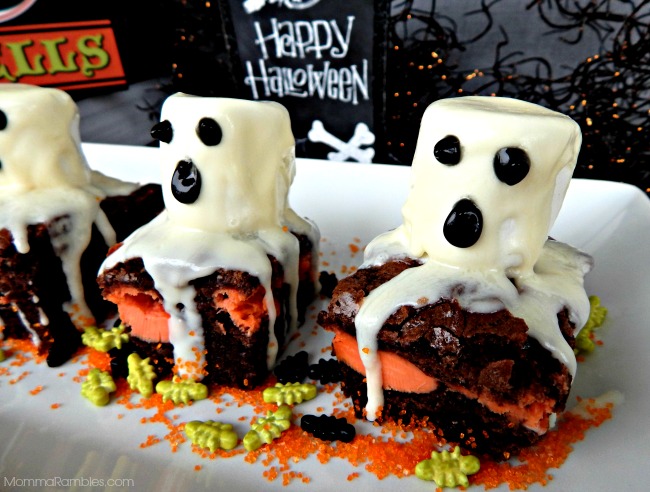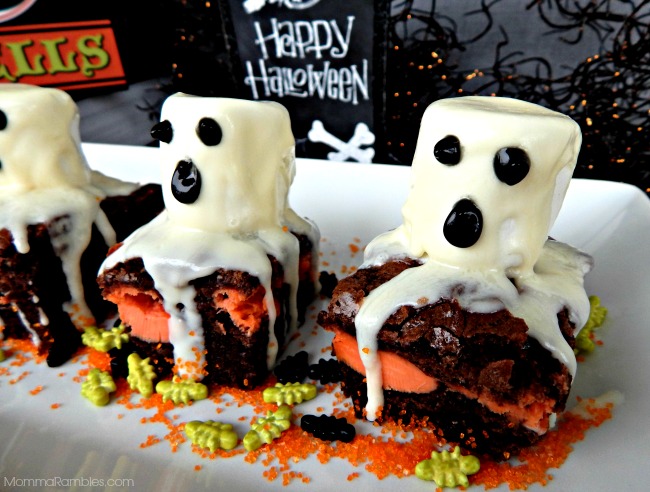 Or these Halloween Truffles from Random Mommy: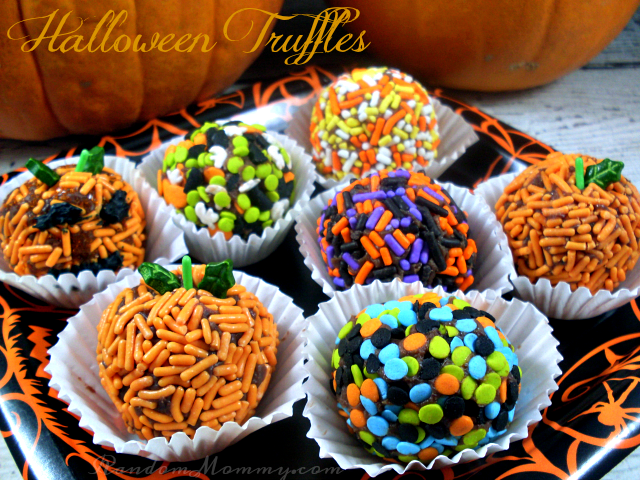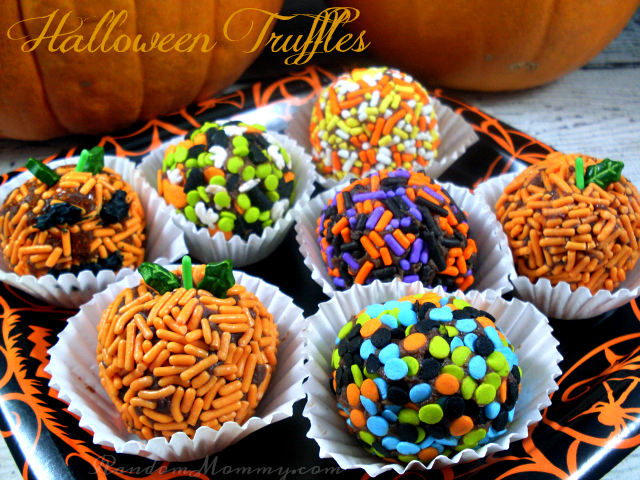 In my Halloween section, you will also find recipes for Monster Treats on a Stick, Halloween Phyllo Bites, Mini Cheesecake Pops and more.
Do you have a favorite Halloween treat recipe?