This brunch inspiration post is sponsored by Kellogg's. All opinions are my own. 
Three of my favorite snack foods: chocolate, crackers, and fruits. I love pairing sweet and salty all into one bite or treat. I try not to keep too many chocolates around the house, because they don't last long. However, I do keep chocolate wafers to use for treats and I always have plenty of fruit and cracker varieties.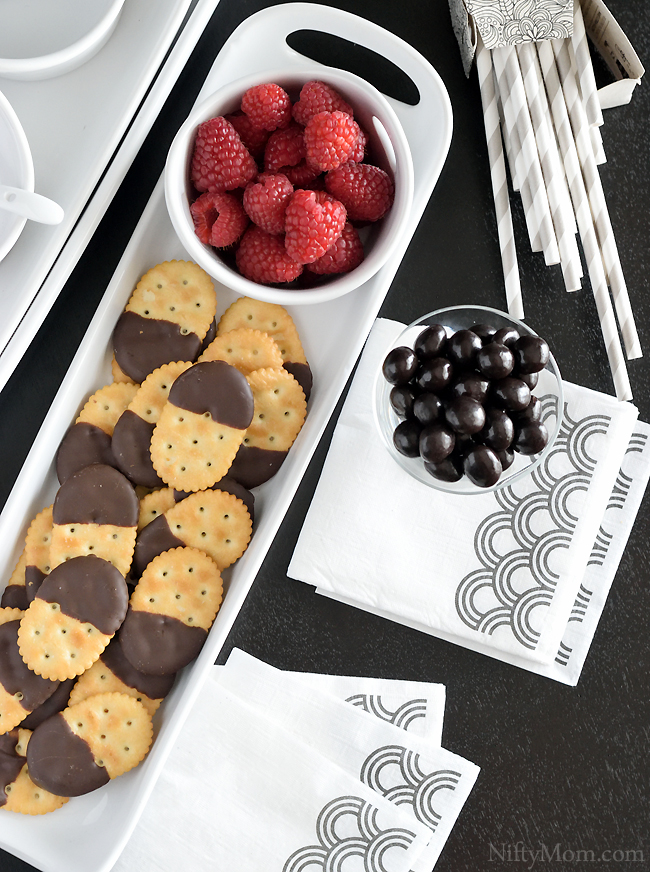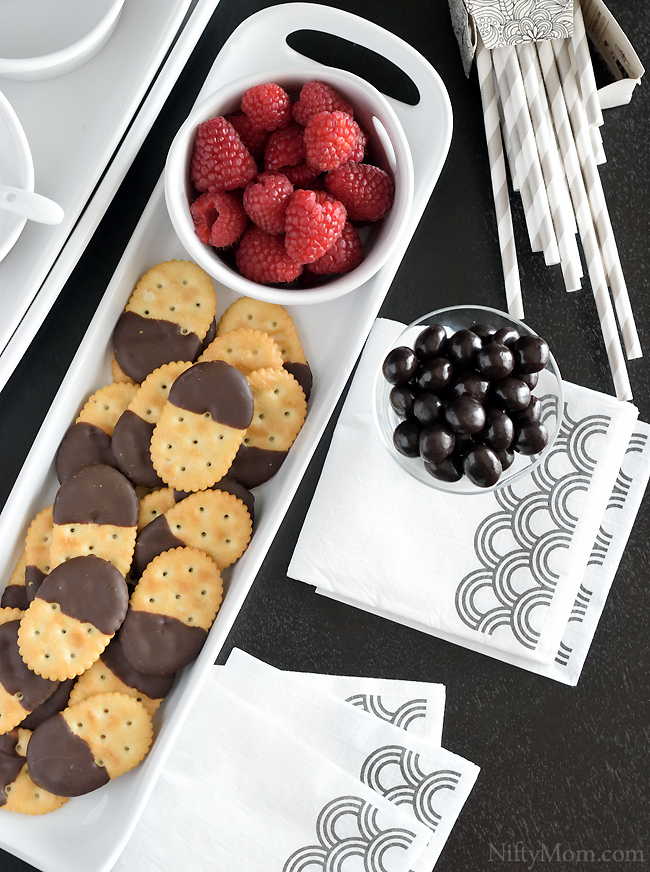 The chocolate wafers are great because I can't just eat them in a sitting, but I can easily melt them to go with crackers or fruits. One of my favorite things to dip into melted chocolate is Town House® Original Crackers. The buttery, salty crunch pairs nicely with a little sweetness. It is a simple and quick treat that can be enjoyed as a little snack, or even when we have guests, which is typically a few times a month. I really enjoy entertaining and setting out a nice little food spread.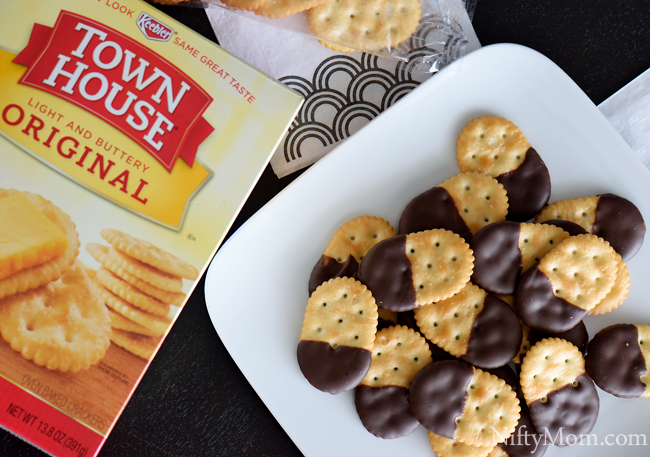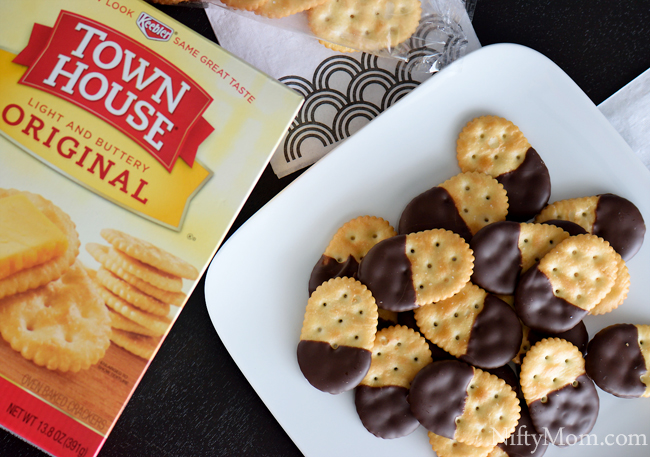 However, this year has been flying by already and we have been extremely busy. Not just me, but most of my friends and family as well. I normally get with my girlfriends every few weeks for a dinner, lunch or even just for a play-date with the kids. However, since our Christmas Kickoff Party, we haven't been able to coordinate things.
With next week being March, most our schedules are still full, but it is also Spring Break for the little ones. I can't help but think we are going to need a little brunch to keep our sanity. Something simple so we don't have to spend weeks prepping it. As I was snacking on my chocolate covered crackers and fruit the other day, I realized it would be the perfect theme for a girl's brunch.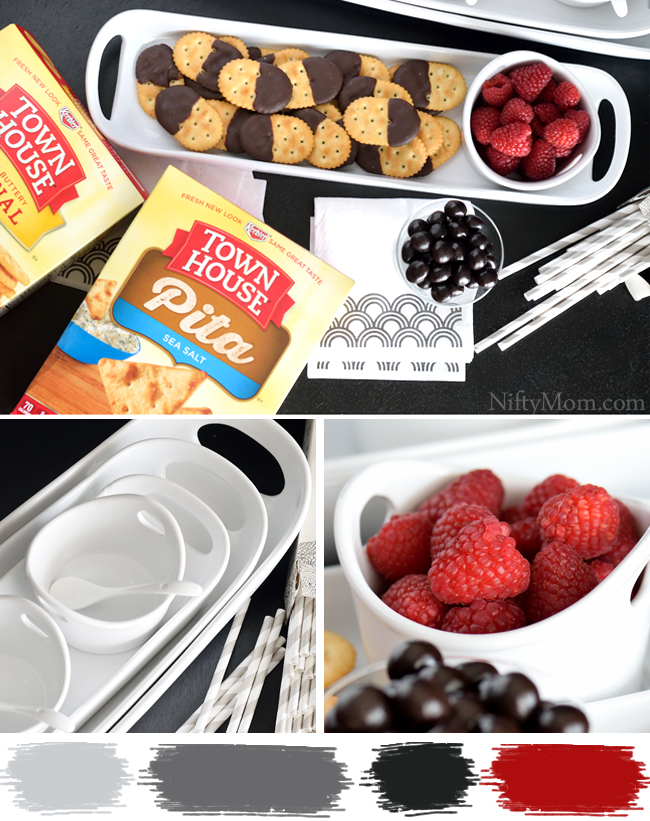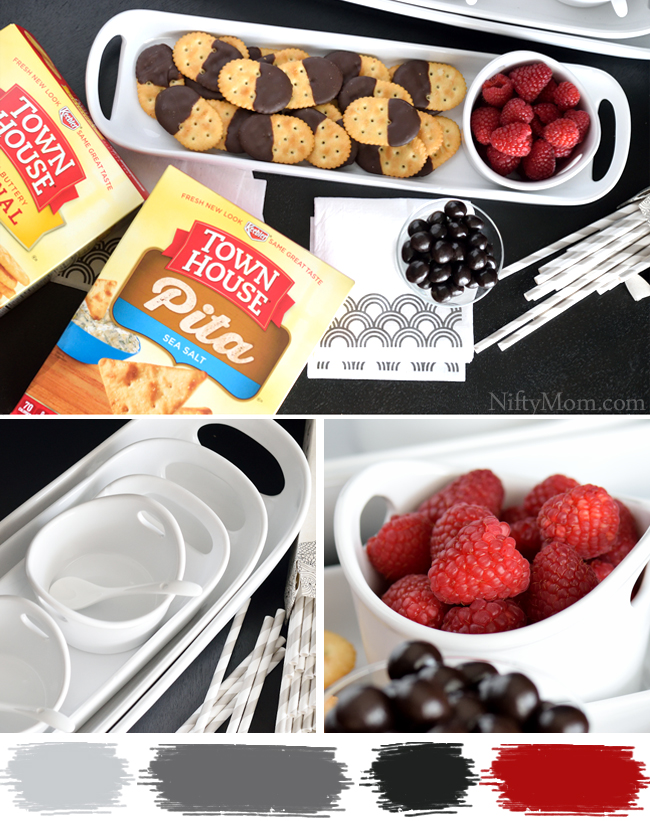 I just purchased an awesome 9-piece serving set that I haven't had a chance to use yet. It will be great for holding different crackers, fruits, and chocolates. For a variety of crackers to fit everyone's taste, I already have Town House Original Crackers, Pita Crackers, Pretzel Thins, and Flat Bread Crisps. Some can be for different dips, some just a tasty snack on their own. With different red fruits in the mix, the table-spread is going to be gorgeous but simple!
Be sure to check back on March 12th to see how this inspiration turns into an amazing and much-needed brunch.


From presentably munch-able options, to dipping inspiration, to versatile possibilities, we have the variety that will help her stylishly host any type of gathering – from planned to impromptu.