This Easy Holiday Appetizer Table & Dill Dip Recipe has been compensated by Collective Bias, Inc. and its advertiser. All opinions are mine alone. #NourishingEveryday #CollectiveBias
10 days until Christmas! Are you ready? I don't really think I am. There is just so much to do still and the month has been jammed packed. Each day I think I will get all my tasks complete, but I'm not even close. It is time to start figuring out shortcuts and simple ways to complete everything.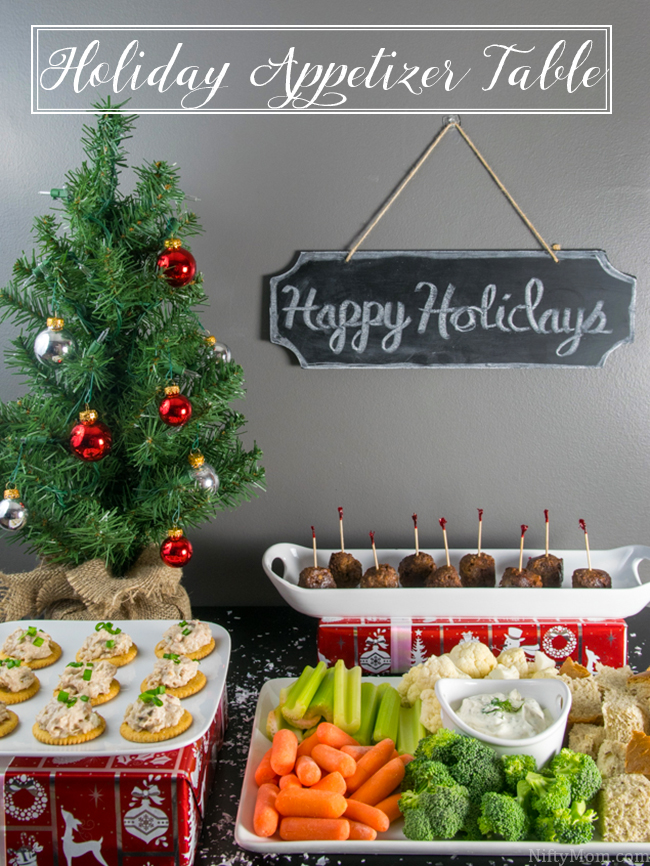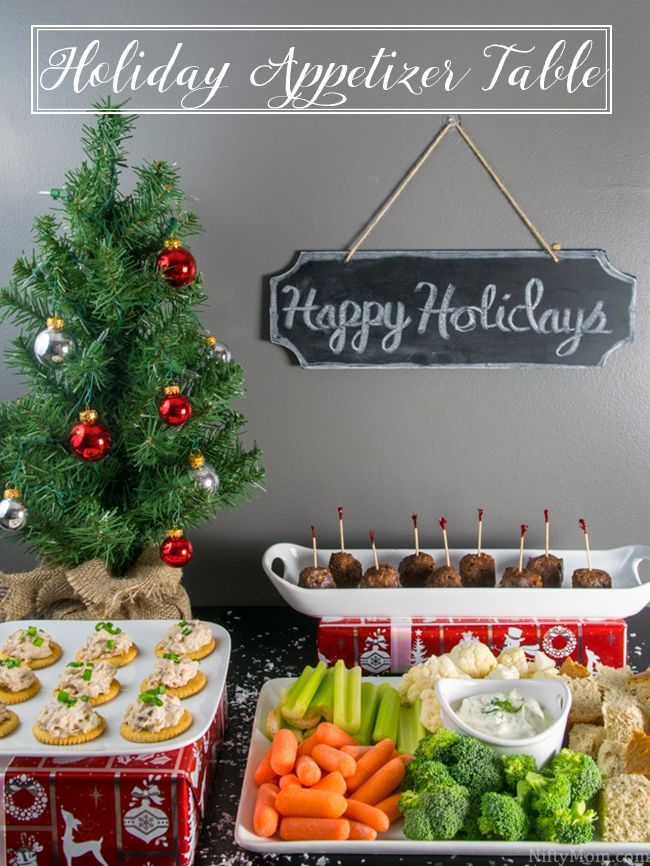 One thing that is always on my mind is the food we will have when family and friends are here next week. I always like to set out an appetizer table so there is food to munch on as everyone is mingling, enjoying new gifts and creating memories. I typically love having everything homemade, but I have came to realize, I need to let go of that sometimes.
I just don't have to the time to prepare a whole holiday dinner, different appetizers, desserts and everything in between. It's simply not going to be possible this year. Especially if I want to have time to actually enjoy my family while they are here. There are a few things I have planned and do to make food spreads a little easier on my end.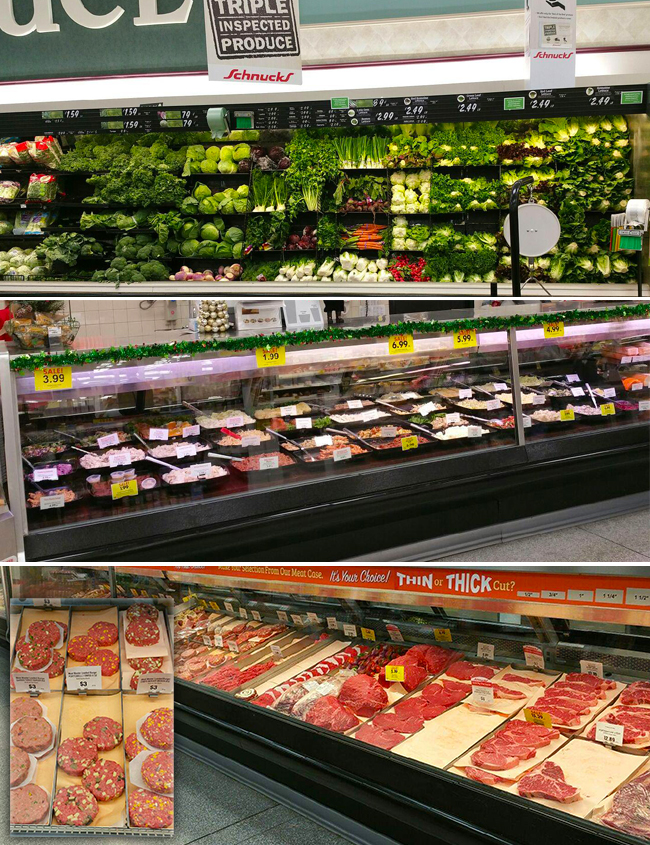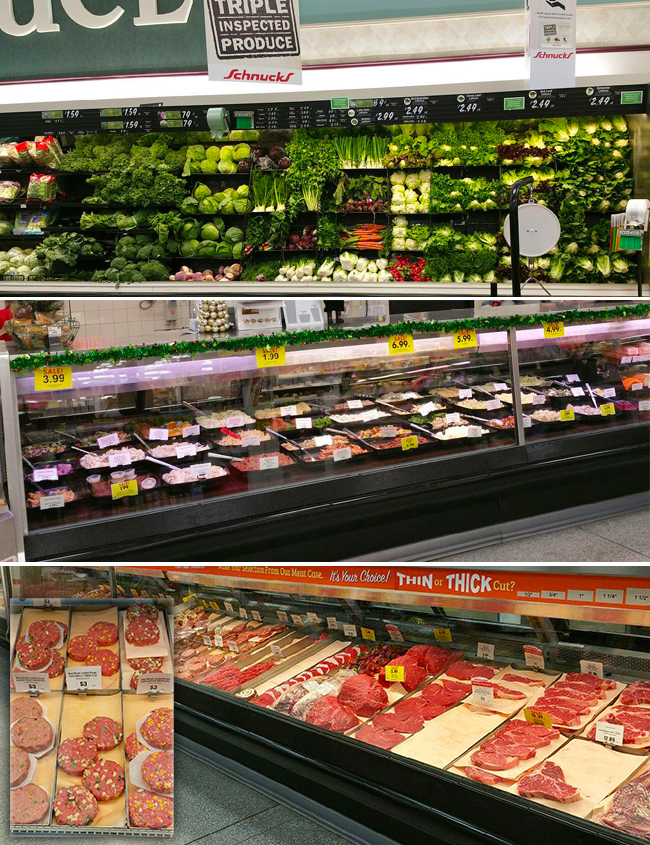 The first thing I do is prep by making a list for my shopping trip to somewhere I can grab all my food ingredients. Seriously, this is a lifesaver. The day before we have guests over, I go the local Schnucks store in town. I grab fresh produce, a few pre-made side dishes at the delicatessen department, and fresh meat amongst other grocery items needed.
The holiday appetizer spread is kept simple. I have a dip, veggies, meat and crackers.
Easy Dill Dip Recipe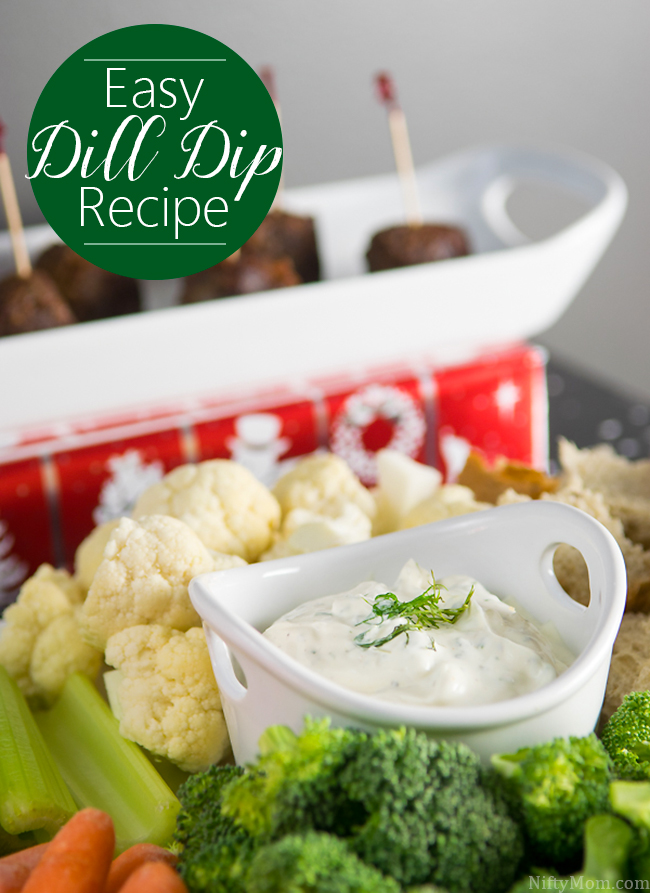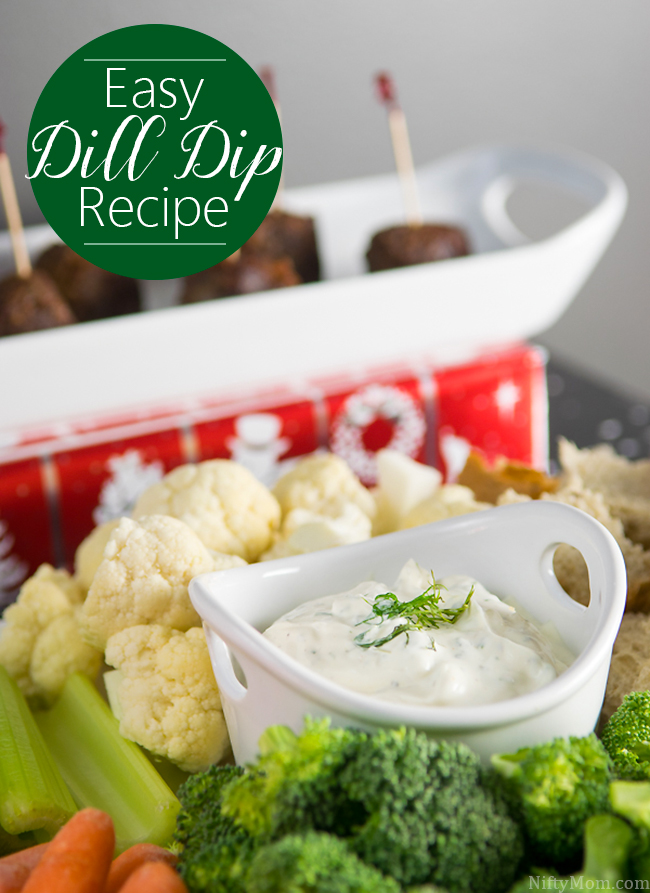 For the dip, I keep it simple with a dill dip. This is one of my favorites and only takes a minute to make. The part that takes the longest is measuring the ingredients.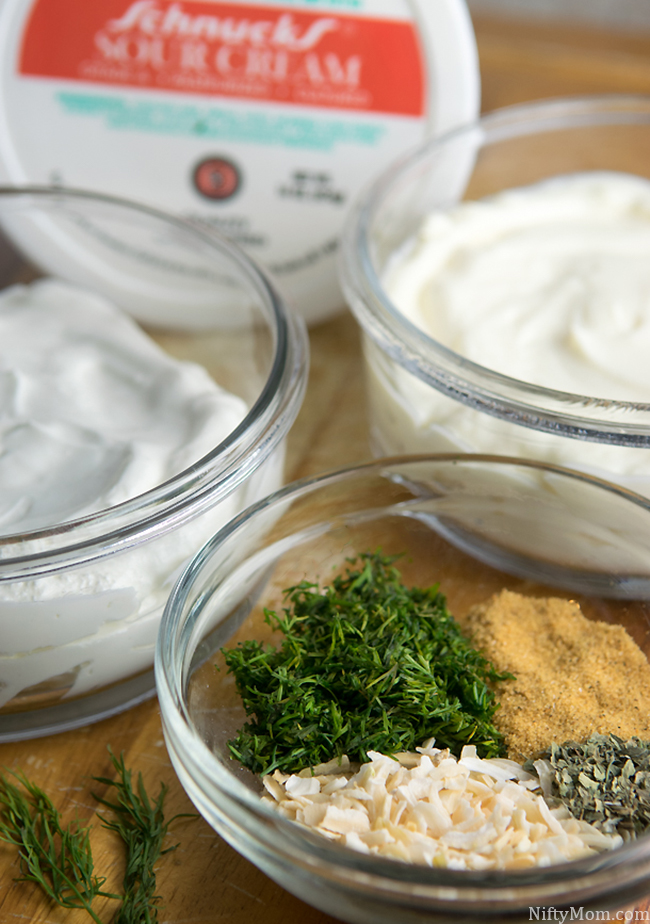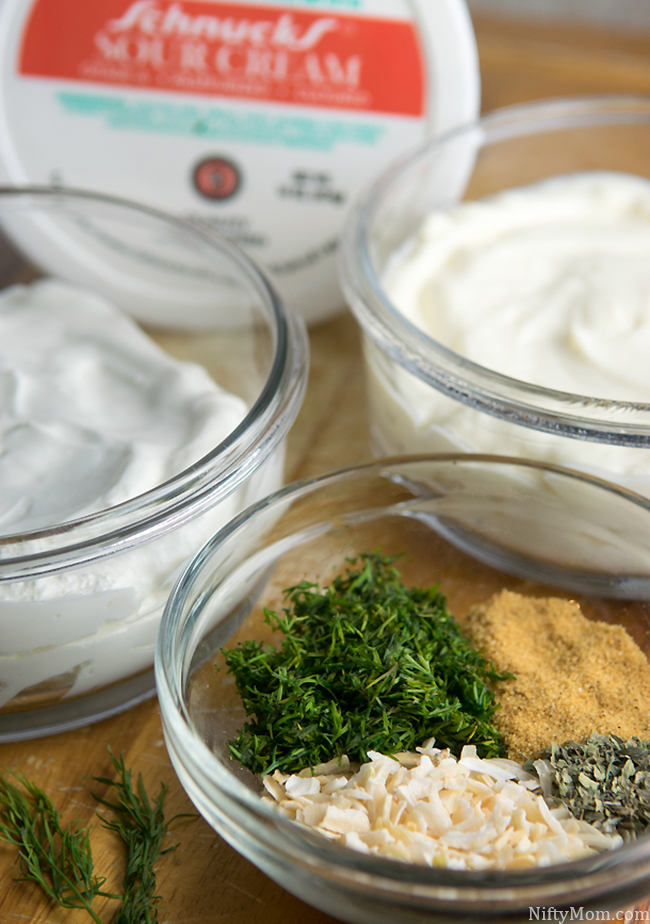 Ingredients:
1 Cup Mayonnaise
1 Cup Sour Cream
1 1/2 Tablespoons Dill
3/4 Tablespoon Seasoning Salt
1/2 Tablespoon Parsley
2 Tablespoons Chopped Dry Onion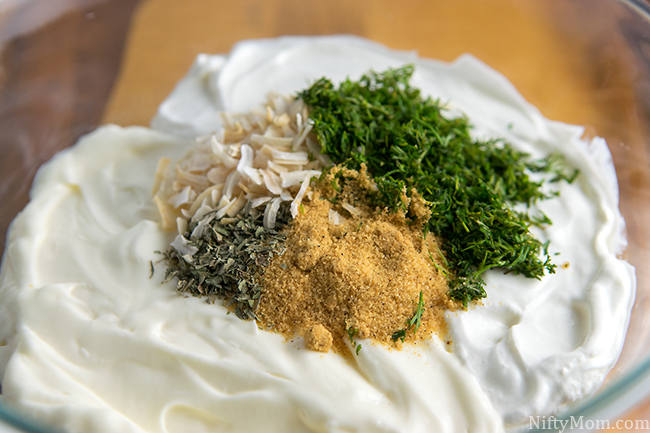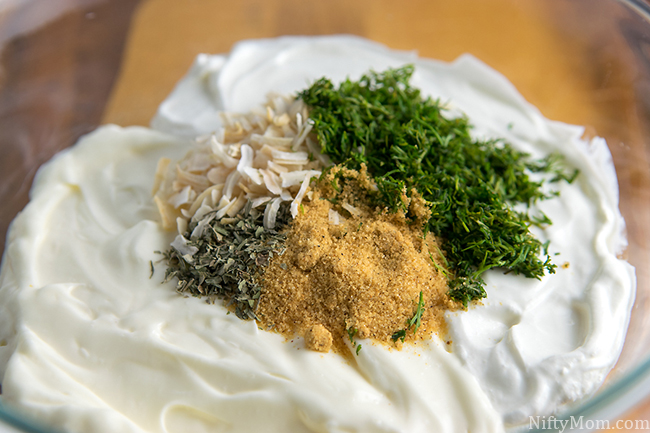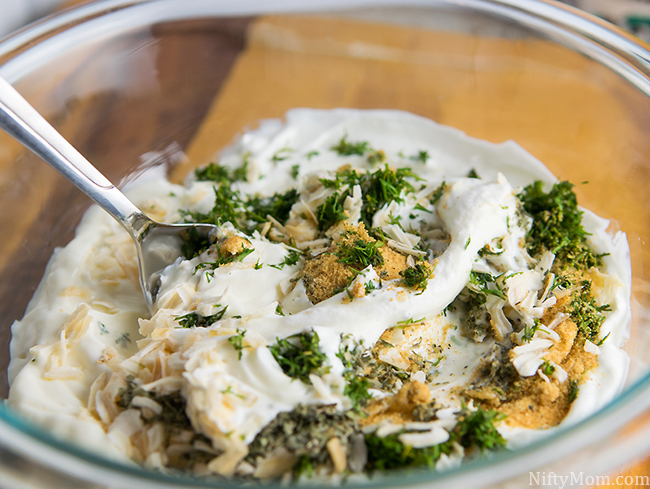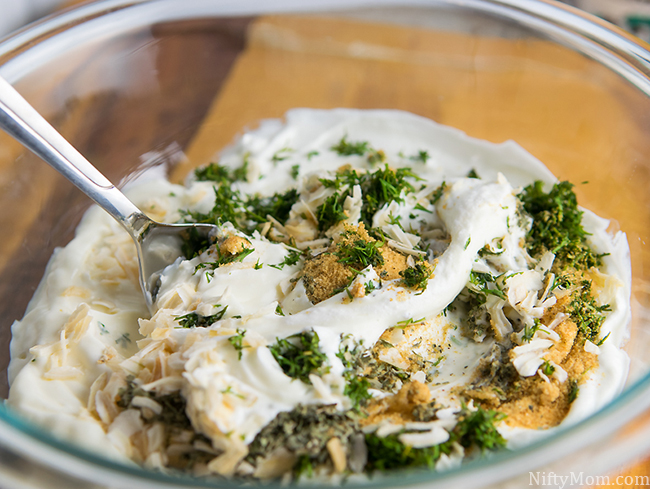 Put all ingredients into a bowl and mix thoroughly.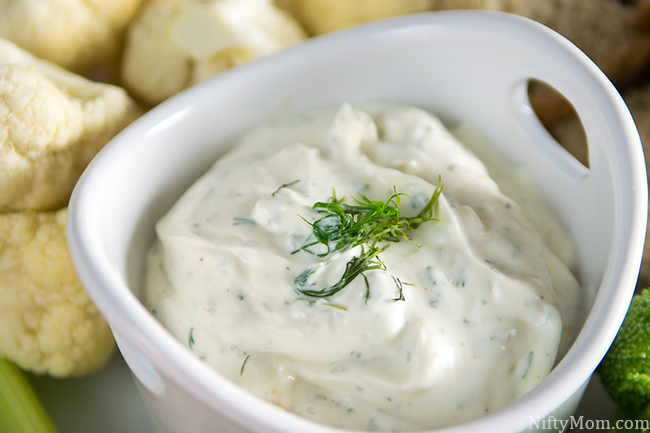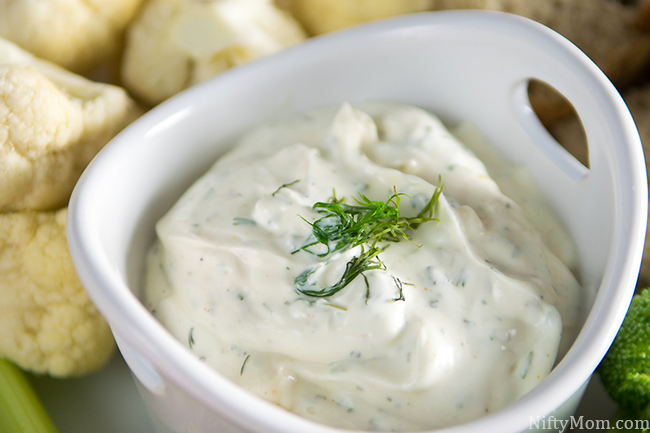 Store in a closed container until it is time to serve.
We often keep a variety of meatballs on the appetizer table. Instead of making from scratch lately, I have a little secret. We have been getting specialty burger patties from the meat department at Schnucks to make meatballs. They are often available in a variety of flavors including Jalapeno Jack, Philly Style, Garden Turkey, Portobello Swiss and Chefs Burger Mignon.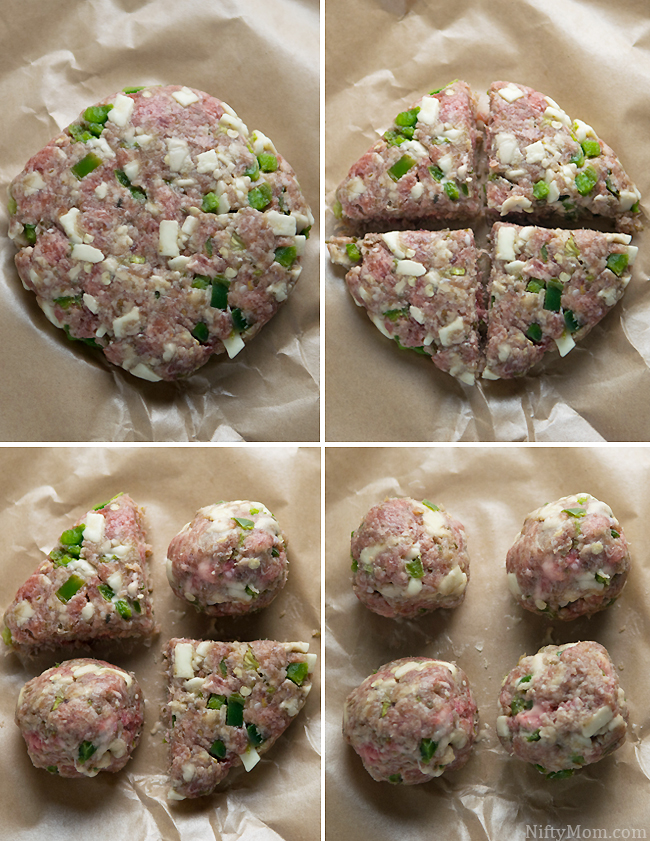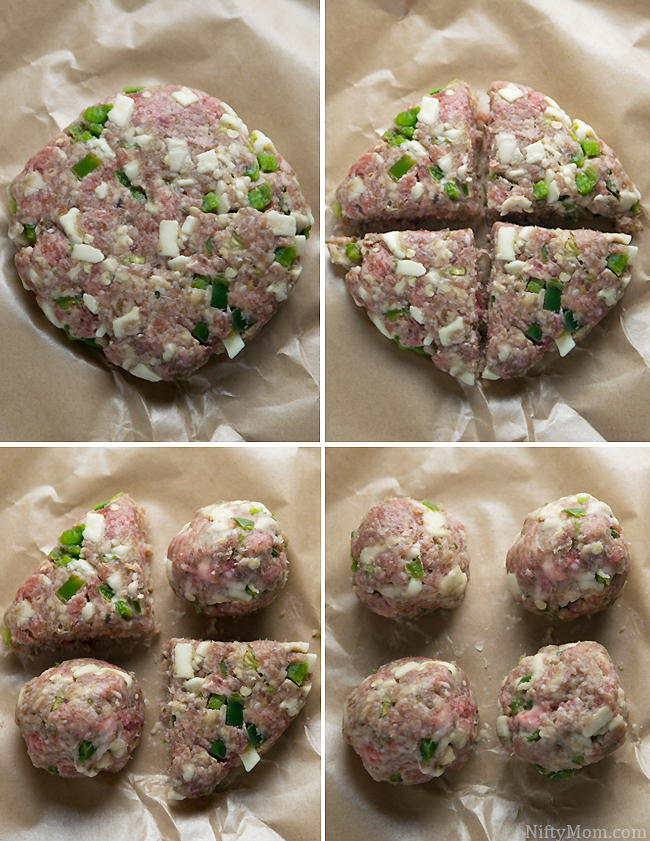 All we do the night before is divide the patty into fourths, roll in balls and refrigerate them overnight.
About 30 minutes before we have the table set, I add them to a pan over medium heat with a little olive oil and add salt and pepper to taste. I simmer them covered for 15-20 minutes, turning and shaking the pan frequently. To finish them off, remove the lid and brown on high heat.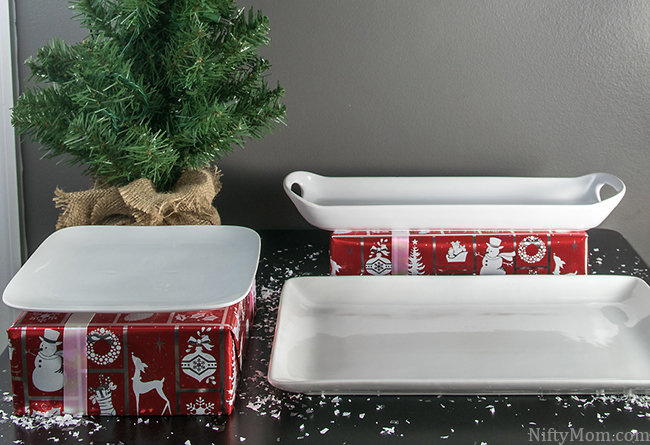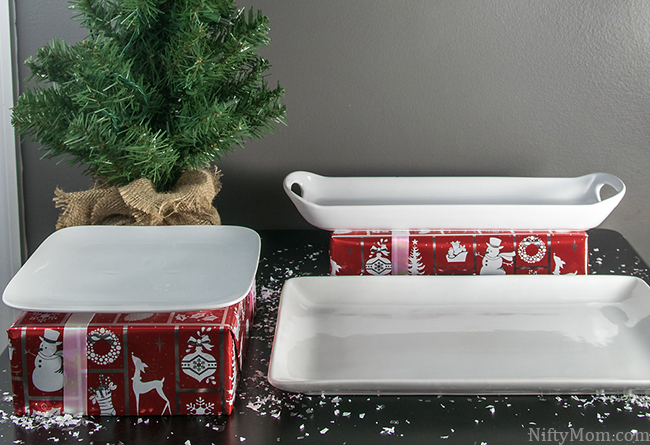 Another thing I do the night before is set the table, all but the food. I wrapped a couple little empty boxes to give the table a nice festive feel, along with a sprinkling of fake snow.
Right before guests arrive, I can get the food added and not have to worry about anything else.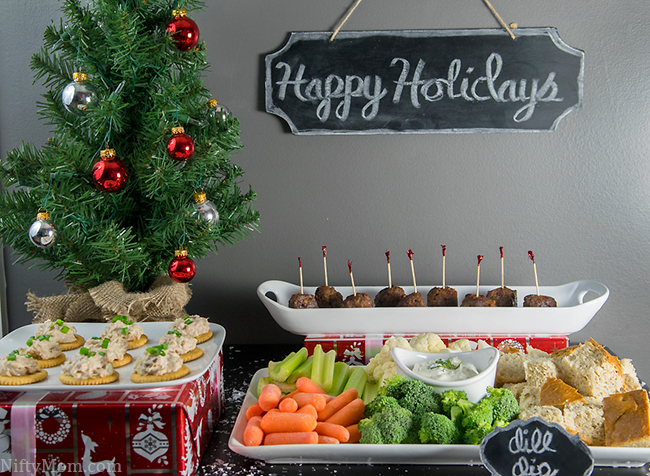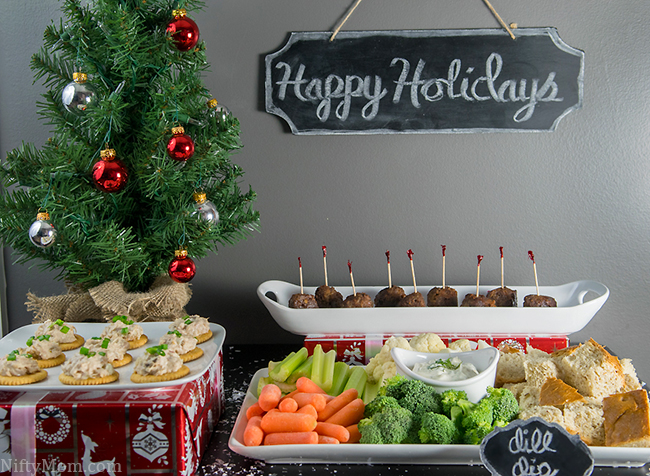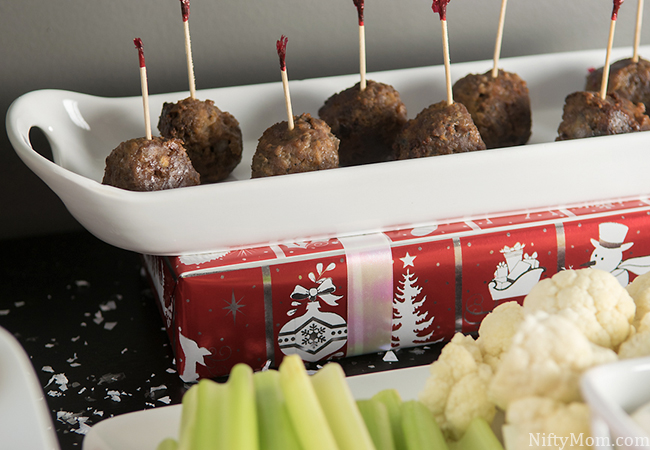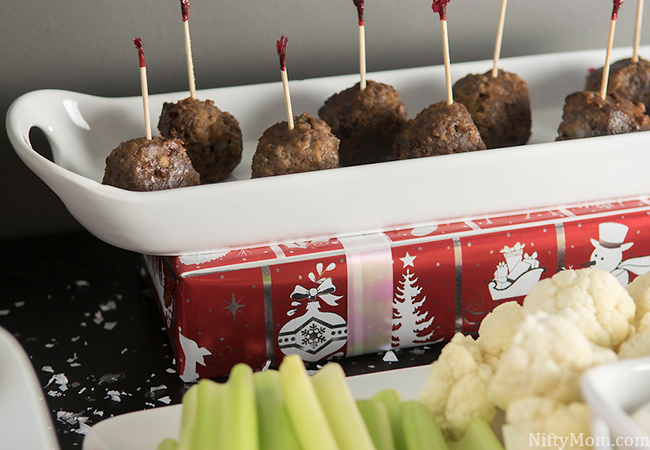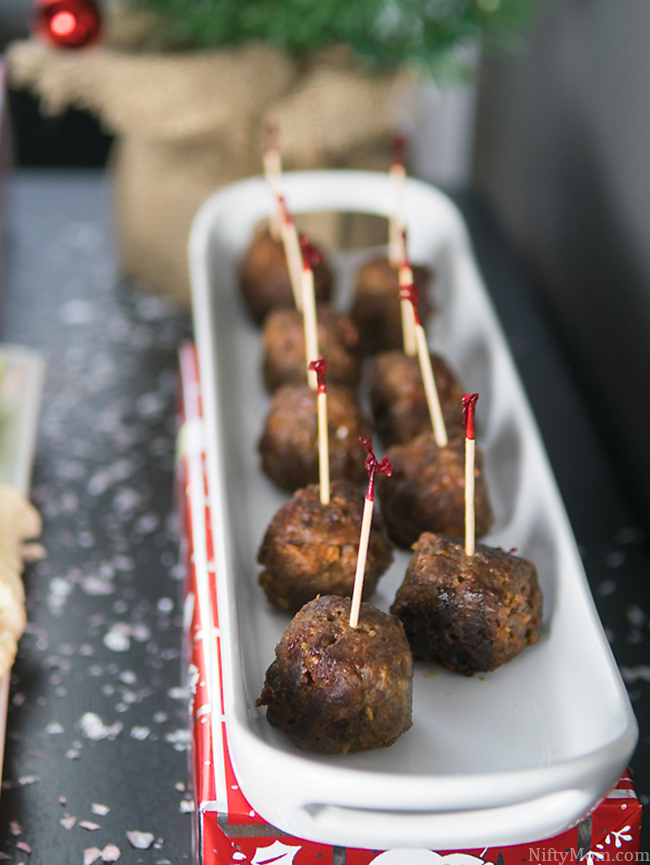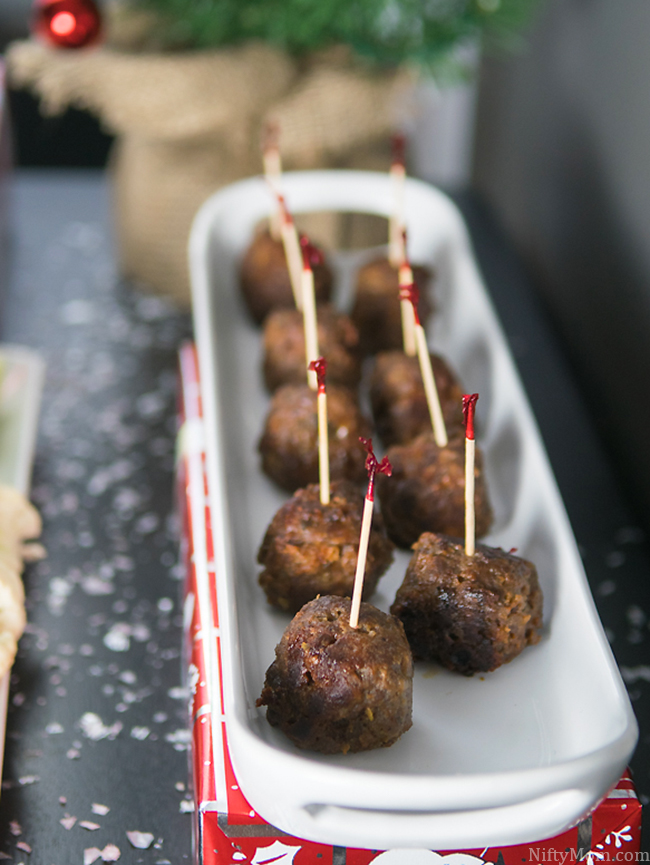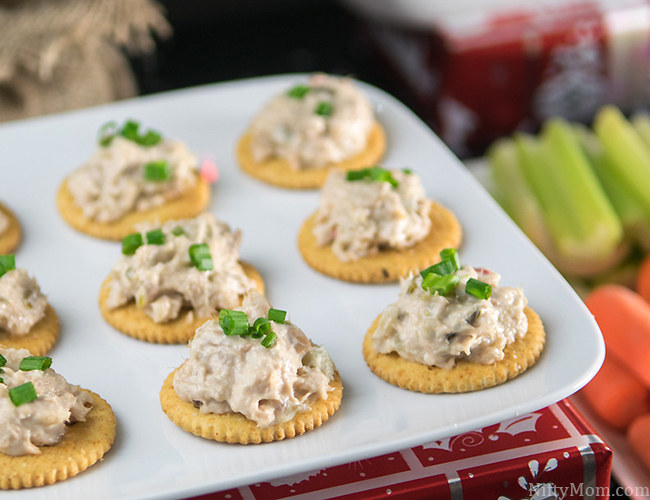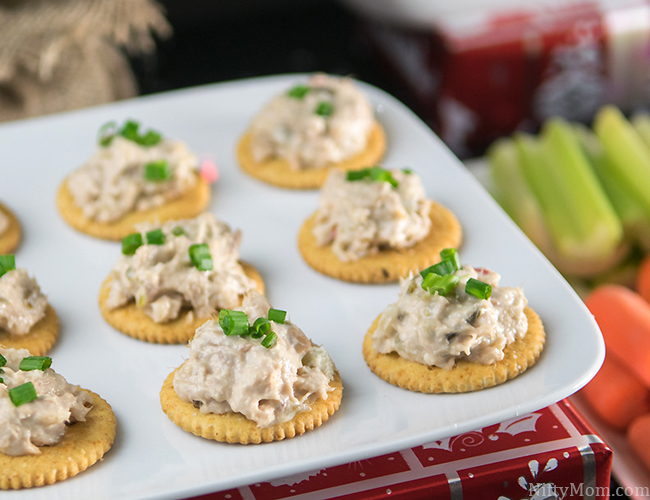 Another simple appetizer is tuna salad crackers. While at Schnucks, I grabbed a pound of pre-made tuna salad. Fresh and I didn't have to make it. All I had to do was top the crackers with it.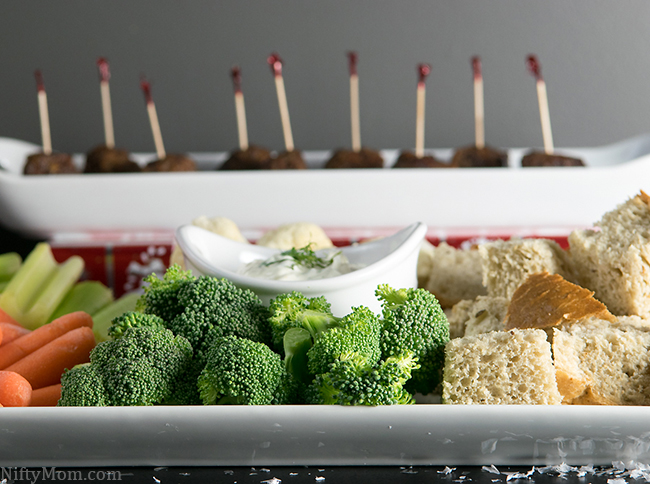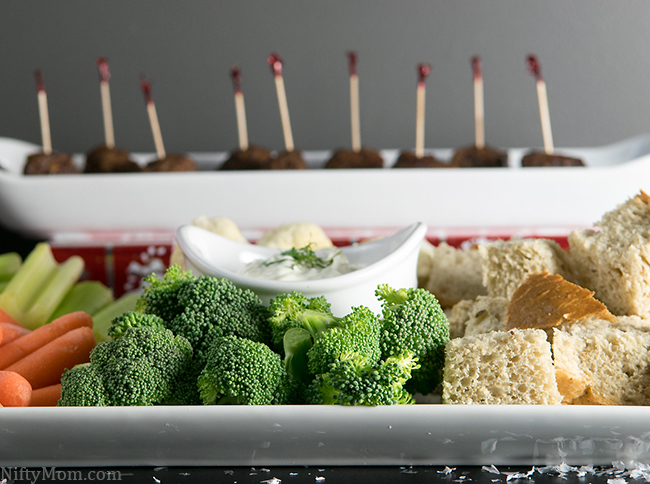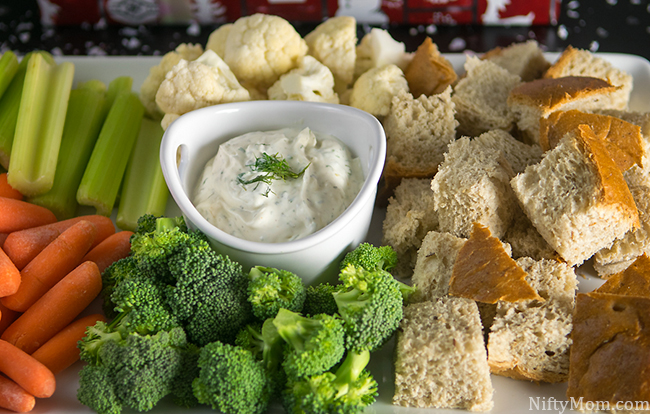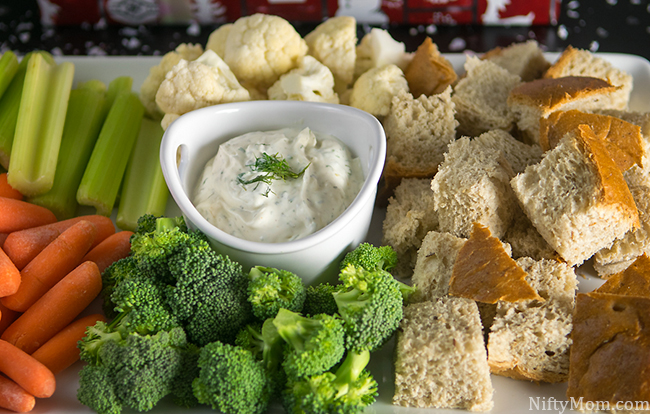 To pair with the dill dip, I plated it with fresh raw vegetables and rye bread pieces.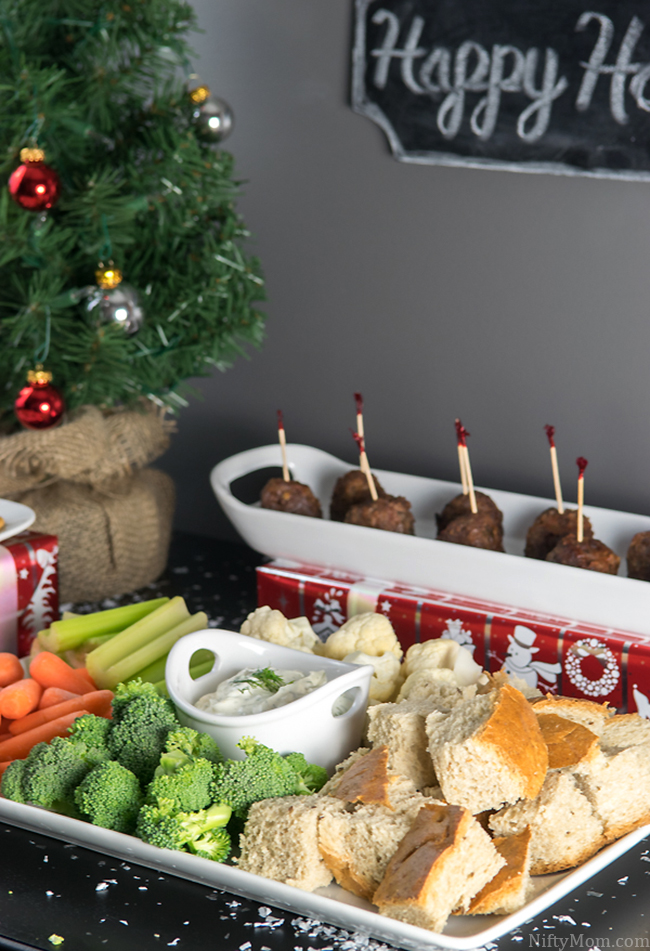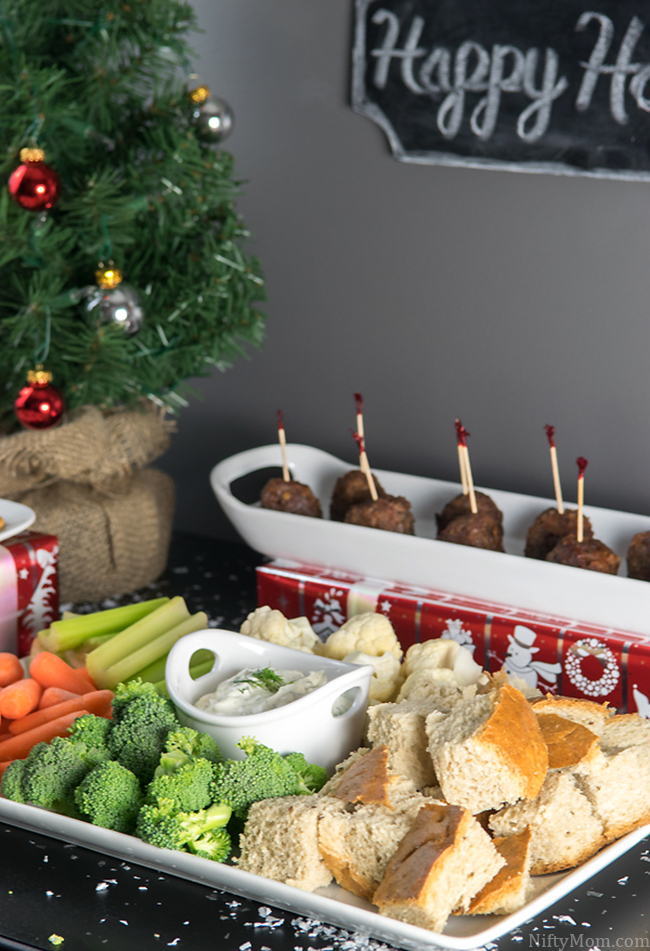 Doing everything ahead of time and taking advantage of fresh options at the grocery store, I am able to worry less about spending time in the kitchen and still nourish my family needs.
What is your favorite simple appetizer?