This shop has been compensated by Collective Bias, Inc. and its advertiser. All opinions are mine alone. #KYTrySomethingNew #CollectiveBias
2 houses. 2 dogs. 3 kids. 7+ years of marriage. My husband and I have a lot of events we've shared over the last 8+ years. We have built a home for our family and now spend our days working hard and keeping our kids happy. Life is always busy.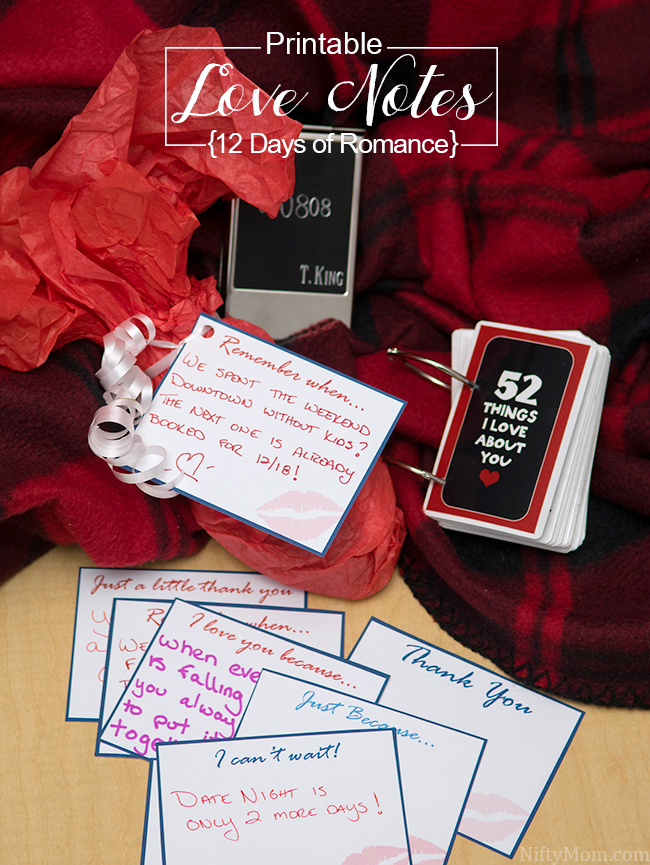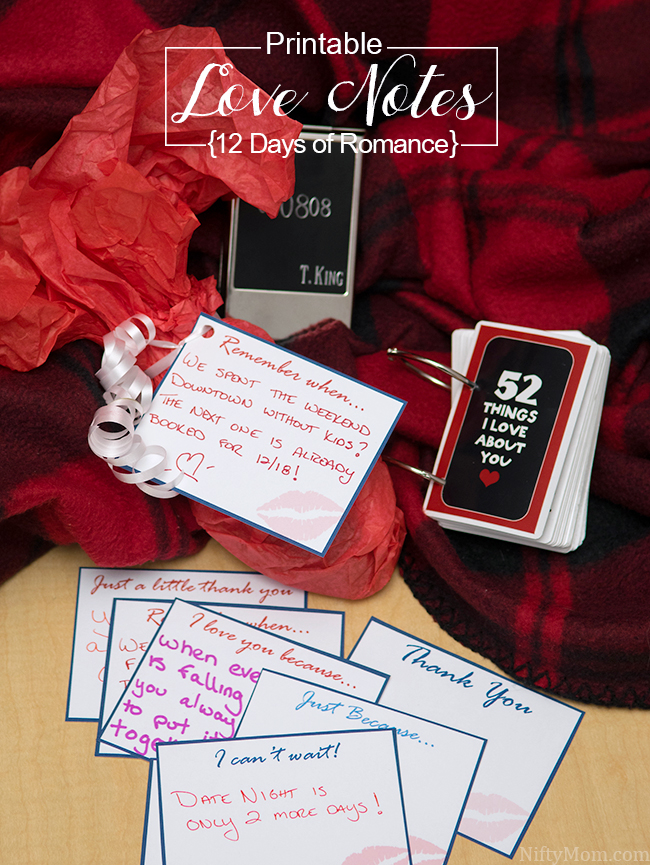 Here we are, right in the middle of the holiday season and we are about to end another strong year as a family. There is just so much going on. We are caught up in holiday parties, hosting dinners, planning family gatherings, picking out the perfect gifts for the kids, and just getting through each day. It's easy to forget 'us' time.
We are often so busy with everything else, months go by with no date night plans. No time for my husband and I to enjoy each other and celebrate our love.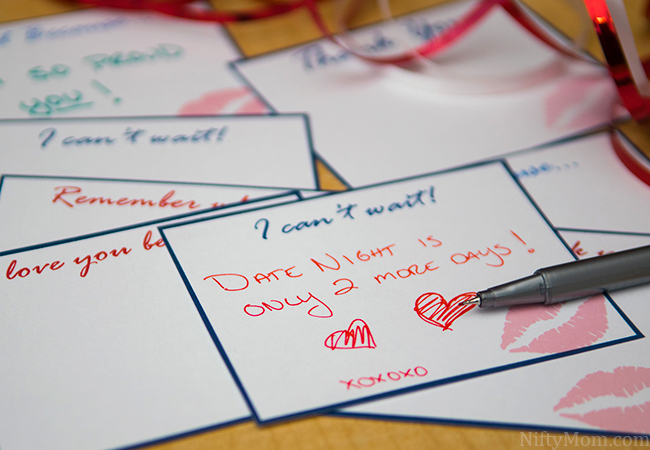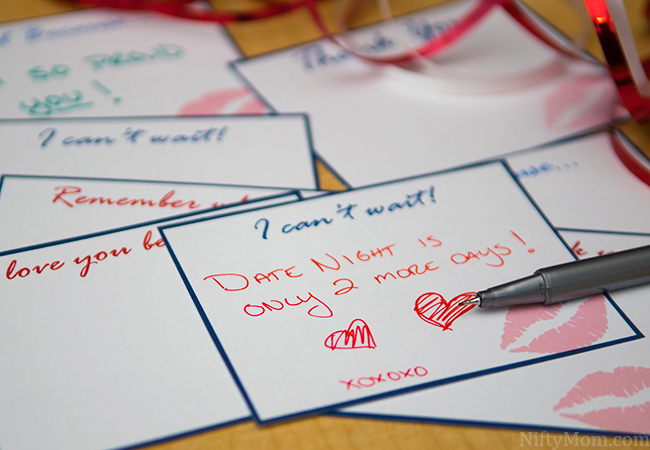 Since my husband and I spend more time apart than together (that's how work goes, right?), I often like to leave little notes here and there for him or do little things to randomly remind him that he is loved. With things even more hectic this time of year, I thought instead of doing a few random things, I would do 12 days of Romance notes & gifts leading up to Christmas.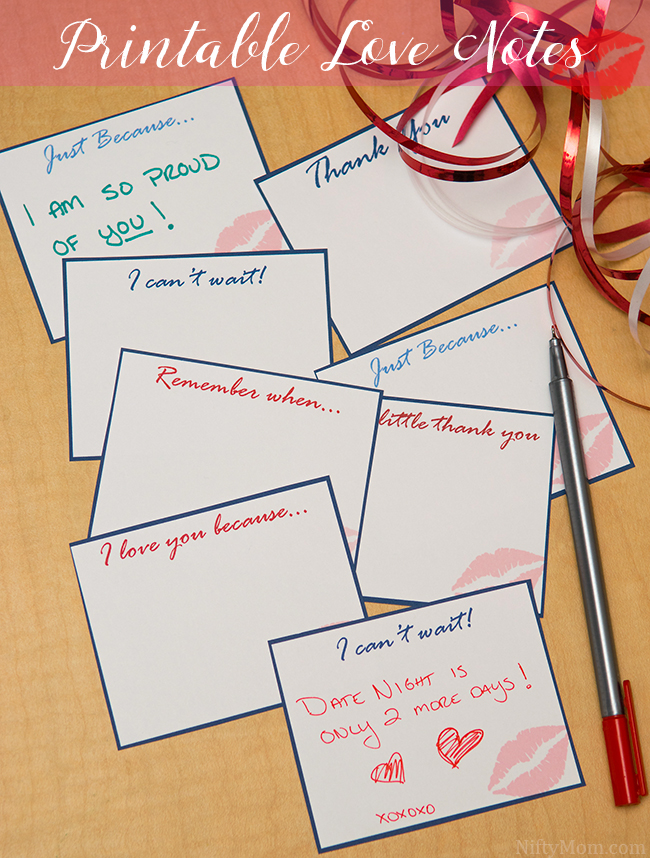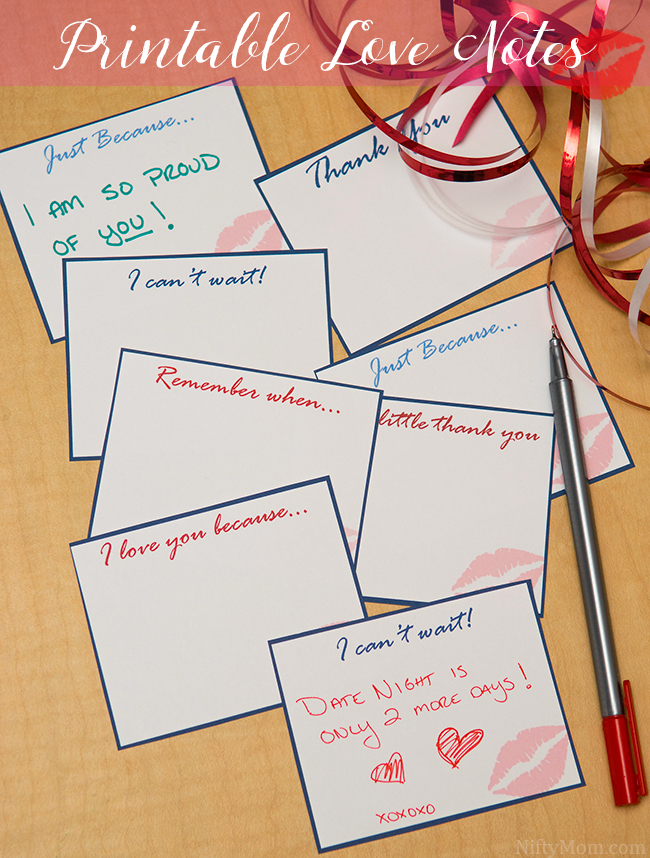 Since I am so busy, prep work was important. I started by making a sheet of note cards with thought-starters. This makes finding something to say a little easier. There are 6 different ones, so 2 copies is just right for the 12 Days of Romance Notes.
The note card prompts include:
I love you because…

Thank You

Just a little thank you

Remember when…

Just because…

I can't wait!
Once the cards are printed and cut out, filling them out is easy. I waited to fill most out until the beginning of the day so they could be relevant to what is going on. Then each day (or late the night before), I place a note card in a different place that he is sure to find it and be surprised.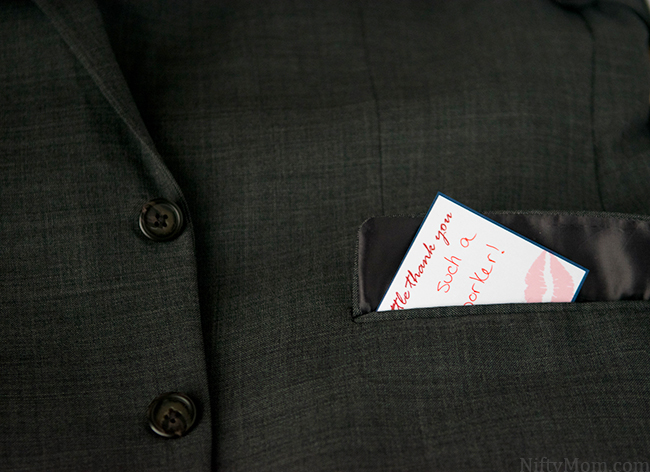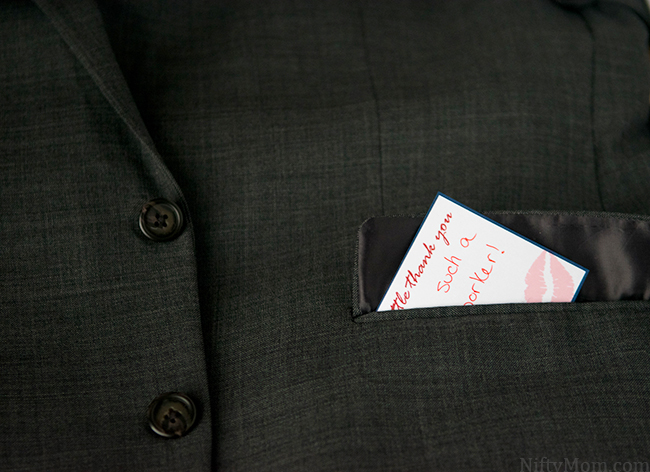 Some places to hide little note cards:
His jacket pocket

Driver's seat of his car

With his car keys

In his wallet

Dresser drawer

With the television remote

Laptop case

Work lunch

With his cell phone

Coffee maker

Taped on the door

On his pillow

With his dinner

With his business cards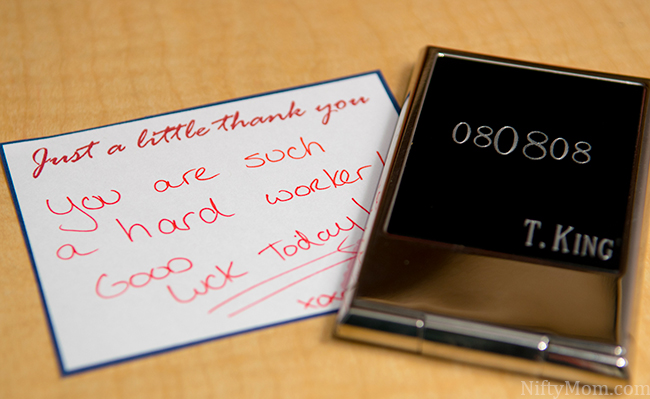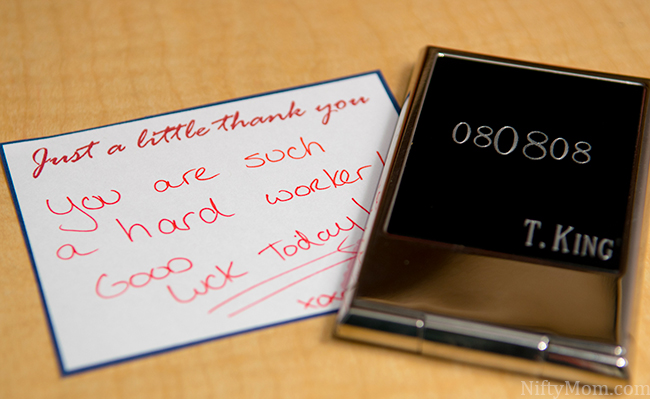 To make some of the notes extra special, I like to add a little something to trigger a fond memory. Making 12 new gifts isn't that feasible time-wise, so finding things that have been sitting in a box or hidden, makes it more manageable and can bring back amazing memories.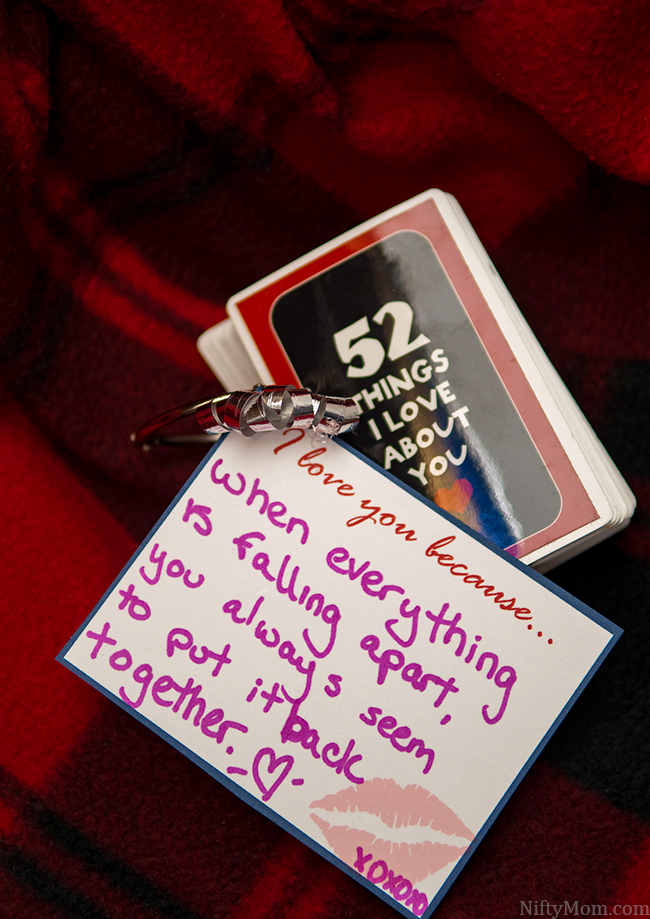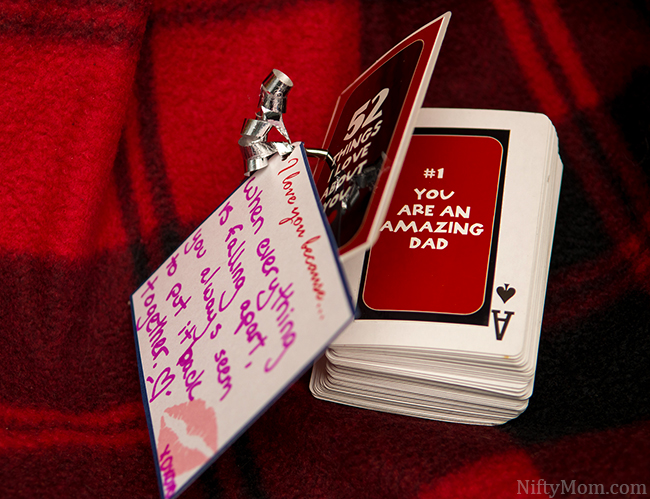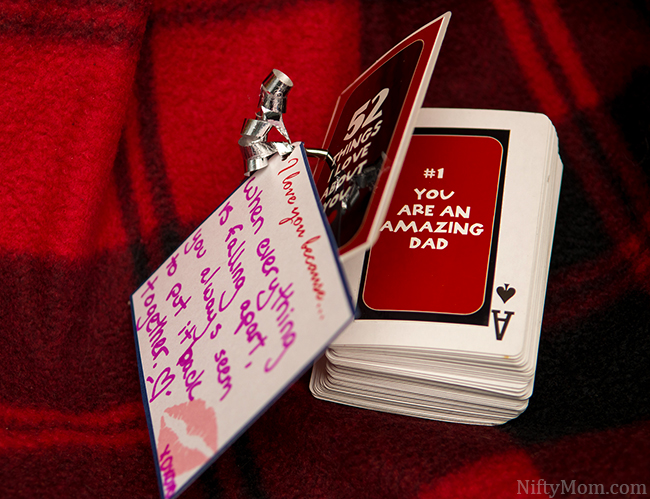 Some ideas of reminder 'gifts' to include:
A gift you made for him years ago (for example the

52 Things I Love About You cards

I made in 2011)

His favorite snack or chocolate you already have in the pantry

A picture from a date night that is full of good memories

Your wedding album

A board game or card game you used to play together

A menu to his favorite restaurant (bonus: make reservations)
To start off the 12 Days of Romance, I made plans to finally have that date night we haven't been making a priority.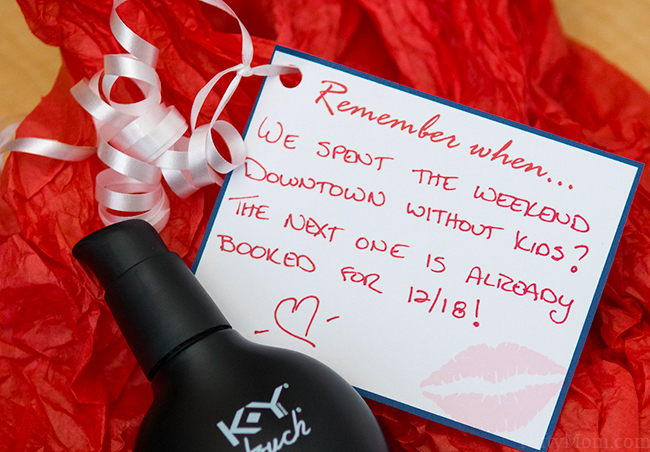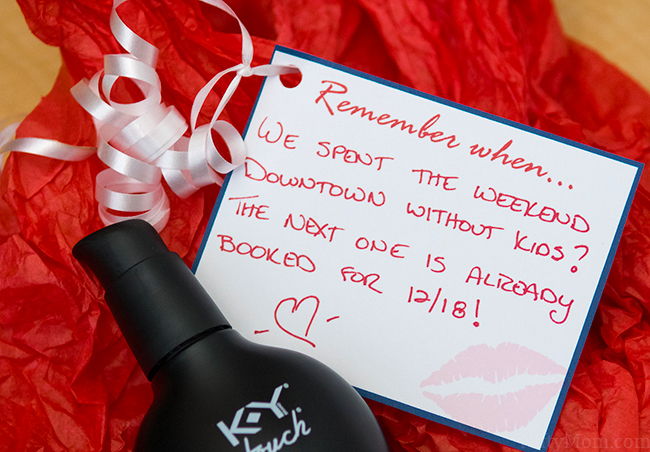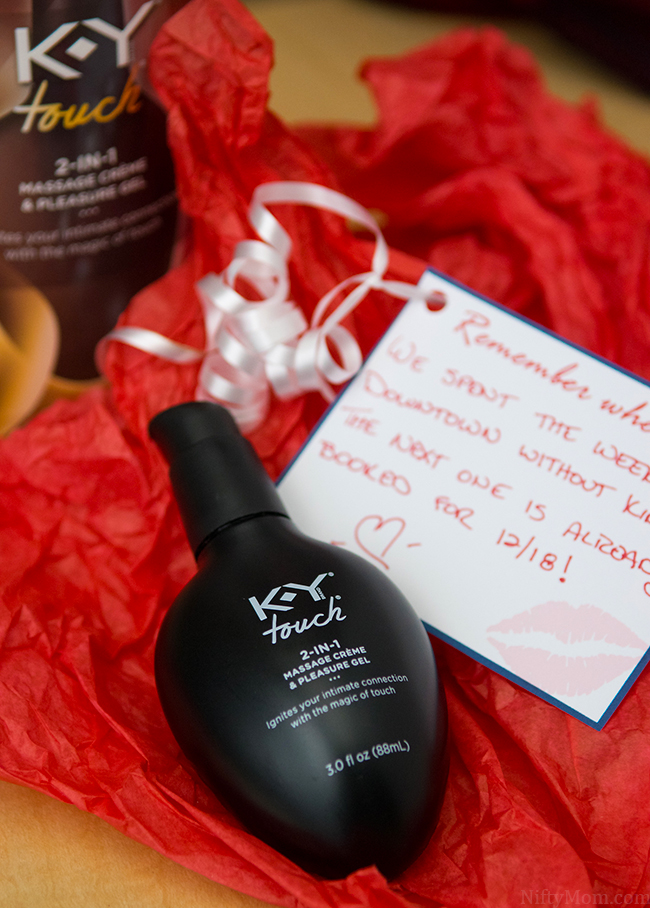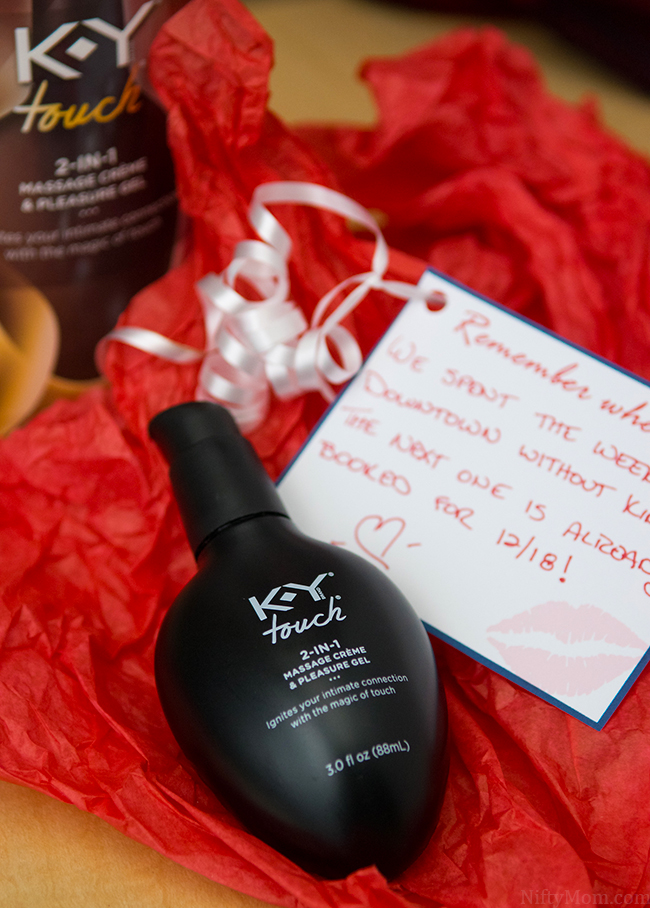 Making plans without him knowing is a huge plus. Then I added a little gift to give him a little more to look forward to.
Our date nights often involved a massage, so when he sees the K-Y® TOUCH®, it is sure to trigger a memory and make him smile. The 2-1 massage creme is great for those intimate connections.
Planning the date night and giving him sweet memories leading up to it each day is a sure way we don't let our busy lives overshadow our love and connections.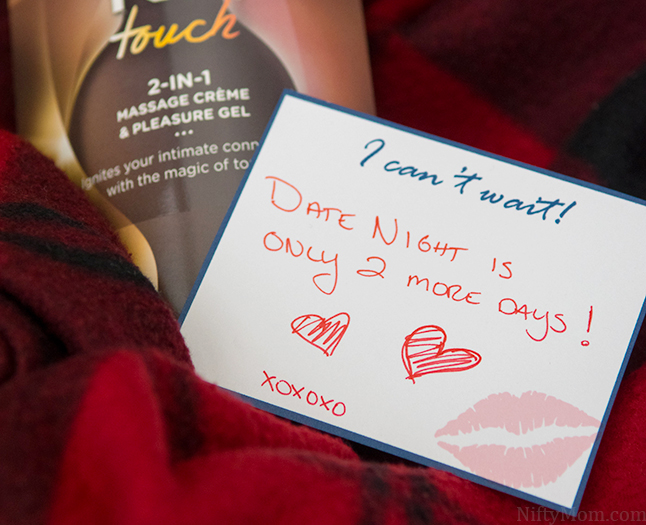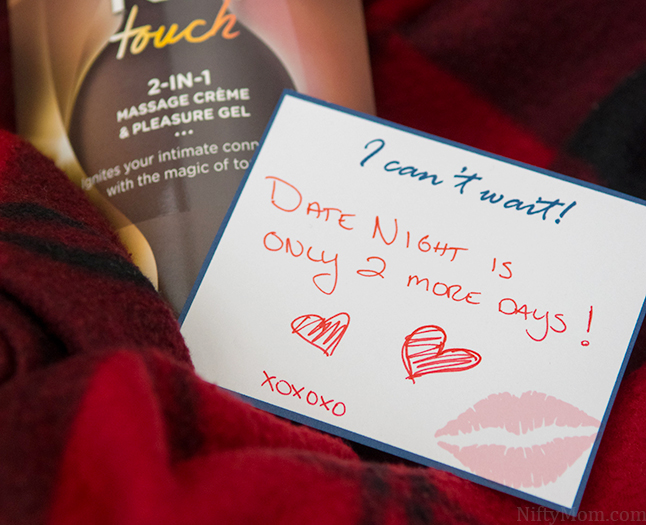 Just a little note can go a long way and when we are that busy, it can turn a miserably crazy day around. It can keep us grounded when things seem out of control. It can bring us back to the memories that started it all.
I used this $2 off one K-Y® product coupon while shopping at Walmart for K-Y® TOUCH® located in the family planning aisle.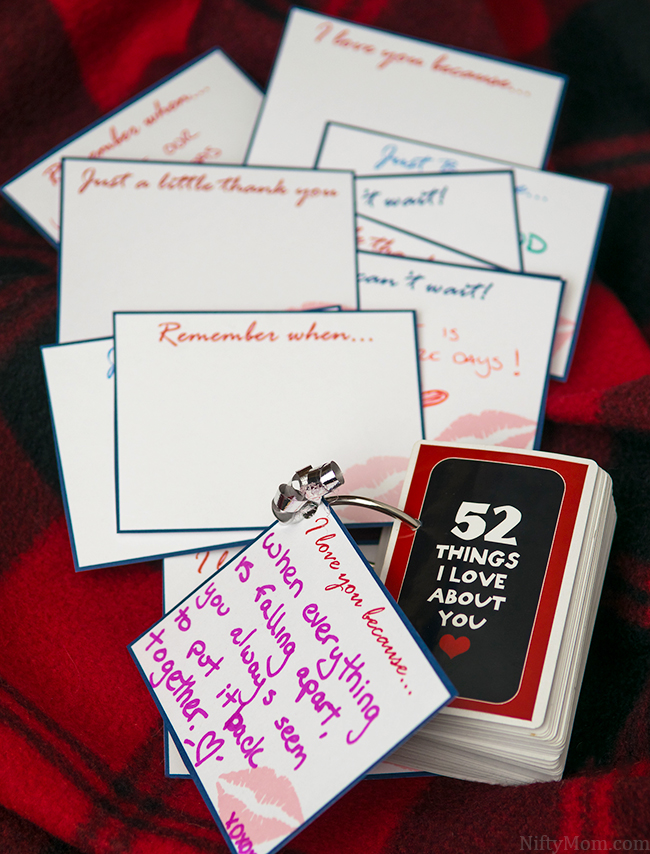 How will you plan for romance with your partner this Holiday season?