This protein snacks shop has been compensated by Collective Bias, Inc. and its advertiser. All opinions are mine alone. #LoveV8Protein #CollectiveBias
For me, being overwhelmingly busy is unavoidable, especially during the holiday season. Work is busy, our schedules are packed, and my list of things that need to be complete is never-ending. On top of all that, for over a month the boys have been passing around some sort of sickness that has kept this house under the weather.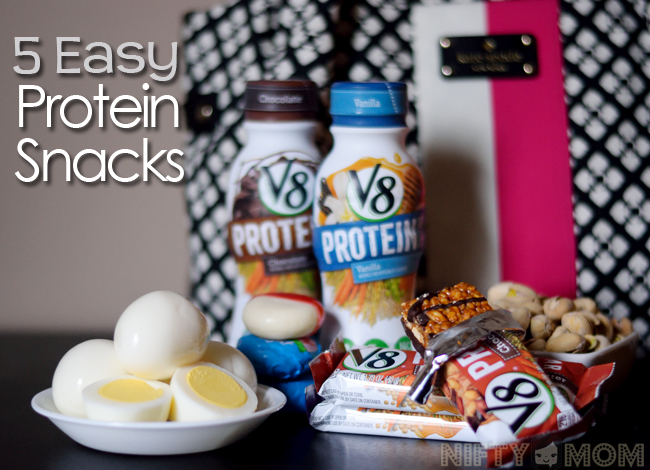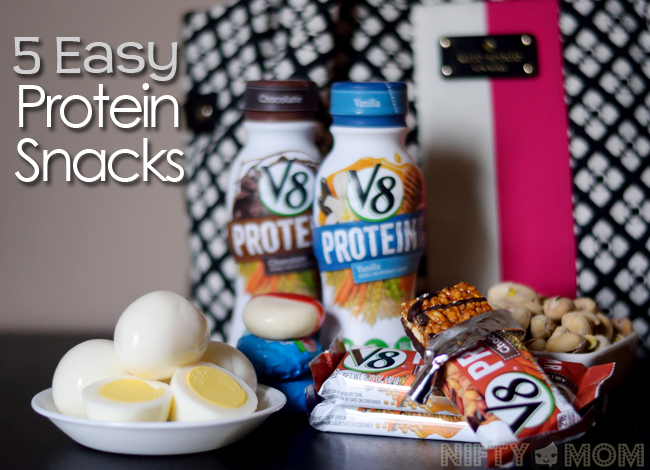 With all the crazy schedules, we have been on-the-go more than ever. Between all the errands, shopping trips, taking Ethan to school, my car is packing on the miles. But that also means rushing out the door 90% of the time. Have you ever tried to get a 3, 4, and 5 year old out the door in a timely manner? It doesn't happen. At least not in my house. Ok, maybe it has once or twice, but that's it. I feel like I am always rushing.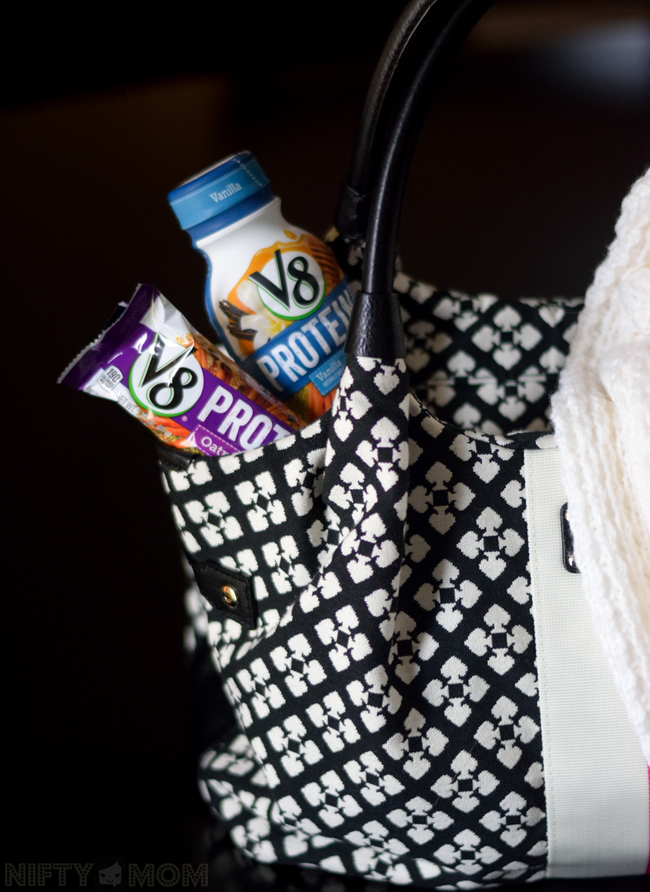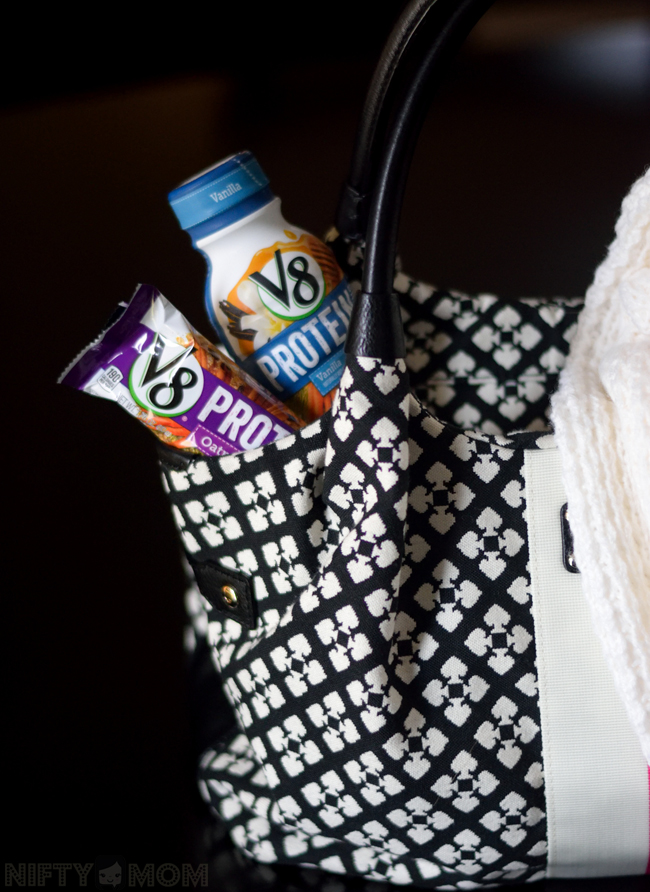 As I am trying to get the kids fed, everything together for the day (or whatever we are getting ready to do next), I often forget about myself. Right before I get out the door I need something to eat. But what to grab? Or after I get the kids buckled in the car and as soon as the tires hit the pavement, I realize I'm hungry. I forgot breakfast, or lunch, or even both on occasion. Not healthy. As I try to lead a healthy lifestyle, this is not acceptable. I need 'good-for-you' choices and I need to stay on top of taking care of myself.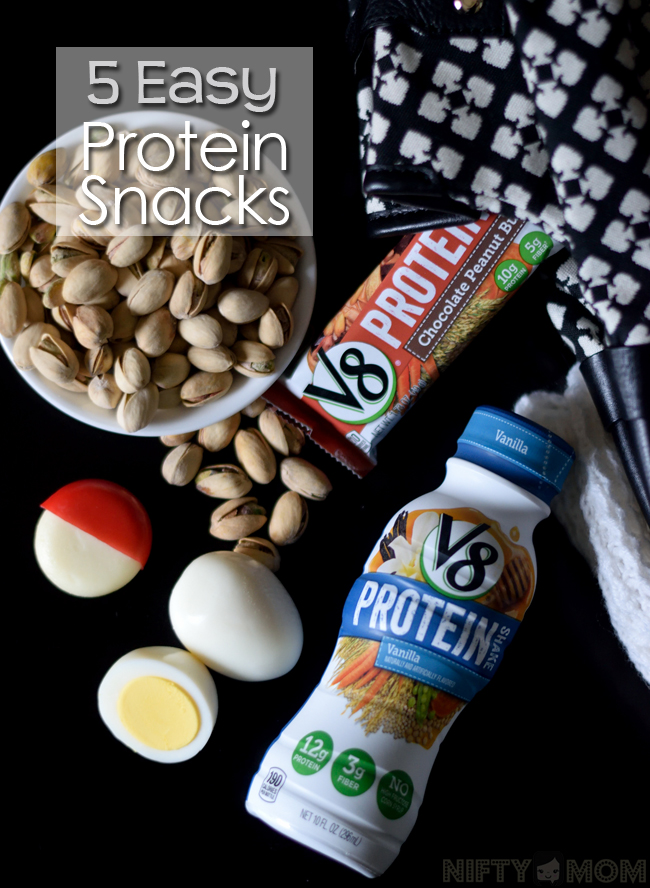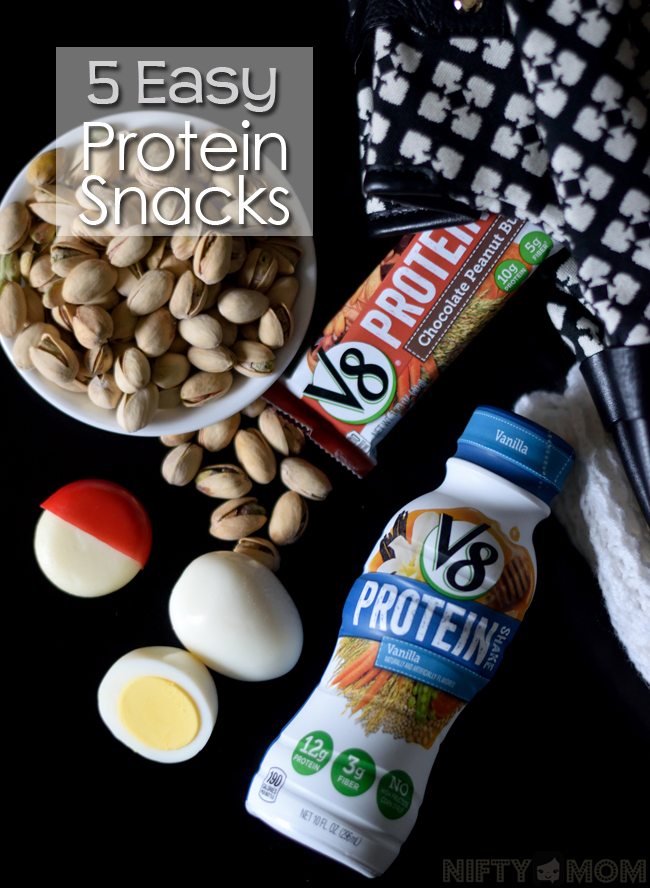 I tend to be a 'snack'er. I like to keep snacks ready to go in the refrigerator and in my purse. I need something I can grab quick, even if it is running back into the house after we are already out the door. I have found that snacks high in protein are the way to go. Not only goes it build and repair tissue in your body, but it also helps you feel full longer.
Here are five easy protein snacks that I like to keep on hand at all times.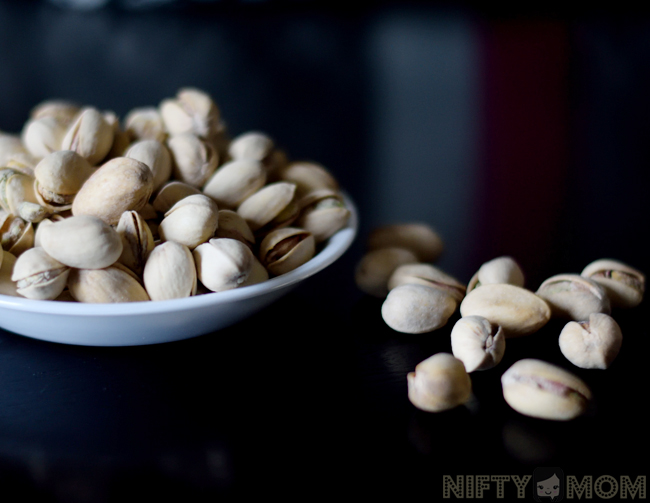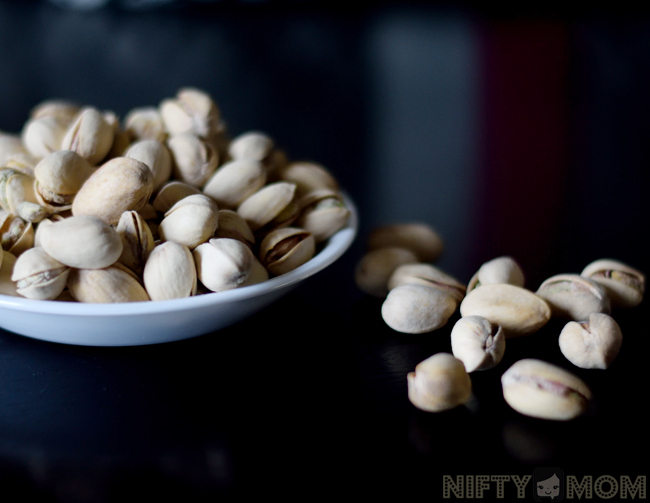 1. Nuts: There are a lot of different varieties of nuts that are high in protein. I prefer pistachios and almonds. As soon as I buy a package, I seperate handfuls into small snack-size bags. That way I can keep one in my purse and the rest are already portioned for later.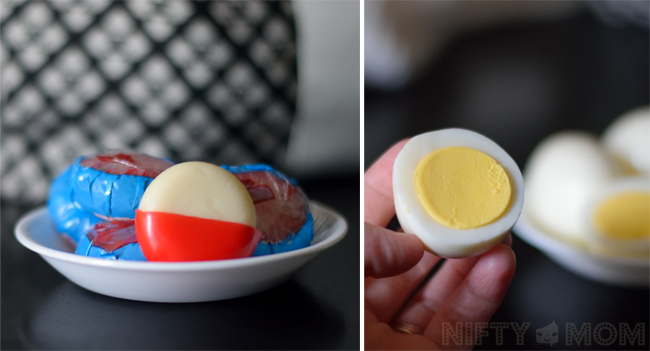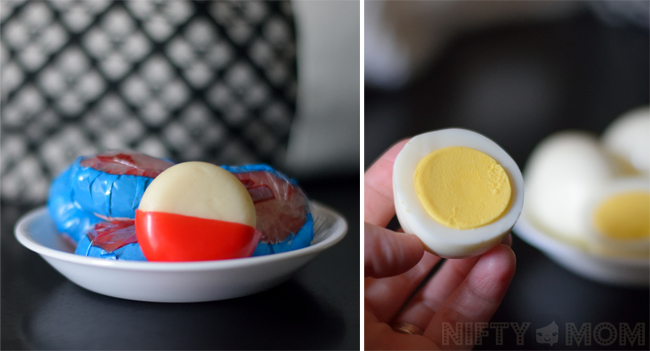 2. Cheese: I like to get the 'light' varieties of string cheese or small cheese rounds. These are great because they are already portioned.
3. Hard-boiled Eggs: Keeping some hard-boiled eggs in the refrigerator can really help with snacking. They are great at all times of the day.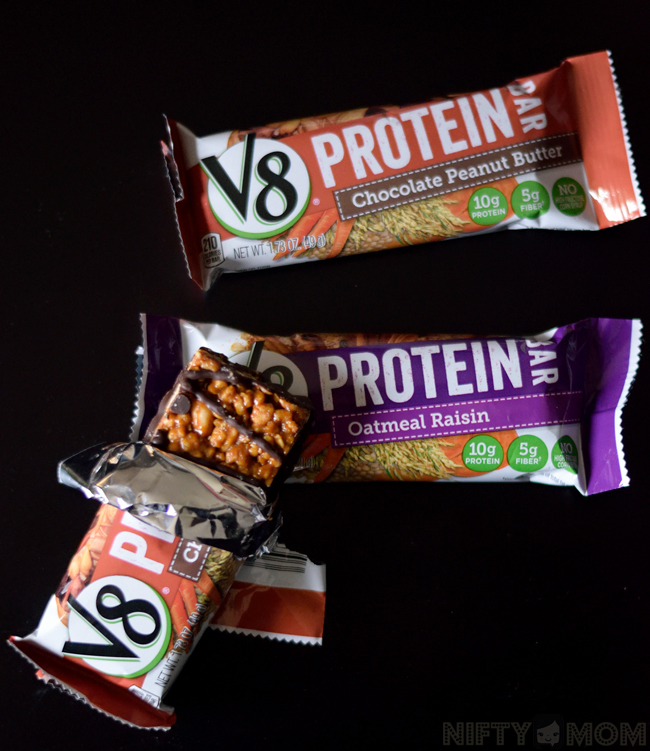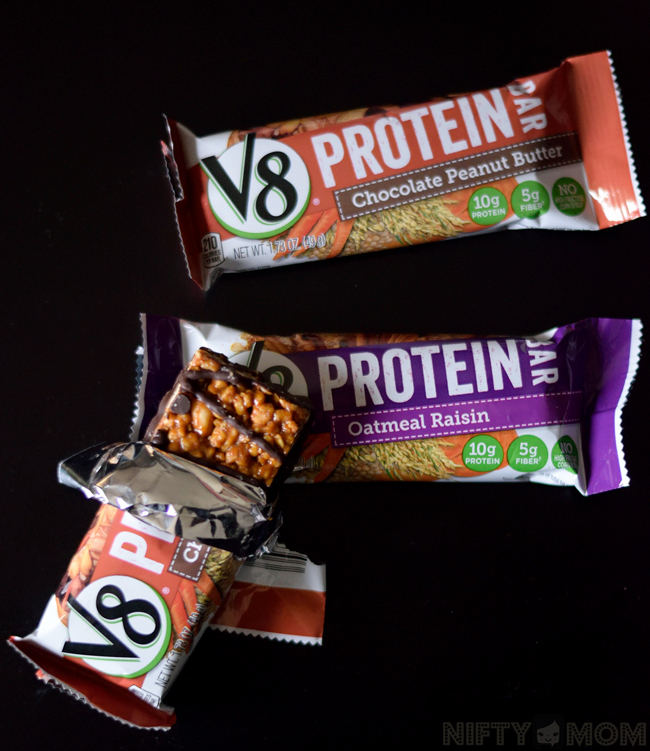 4. Protein Bars: I like to keep different varieties of V8 Protein Bars in the pantry and in my purse. They are a good source of protein, plus each one provides a quarter cup equivalent of vegetables and as much fiber as two cups of kale. All that in just one bar! Not bad snacking on a chocolate peanut butter bar and realizing it is packed with all that.
The bars come in chocolate peanut butter, oatmeal raisin, or chocolate pomegranate with cranberries flavors.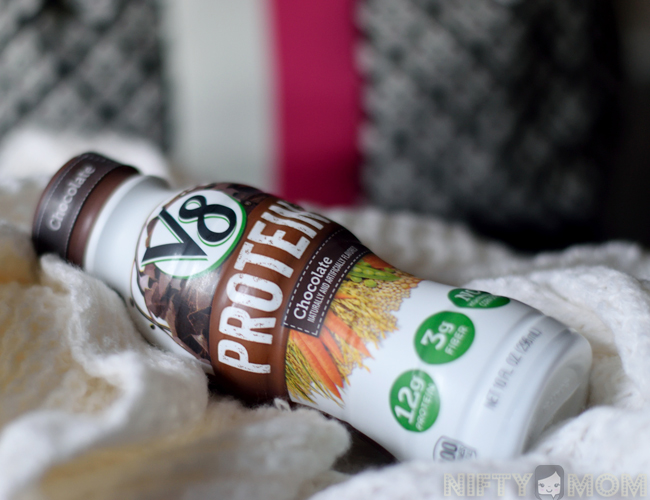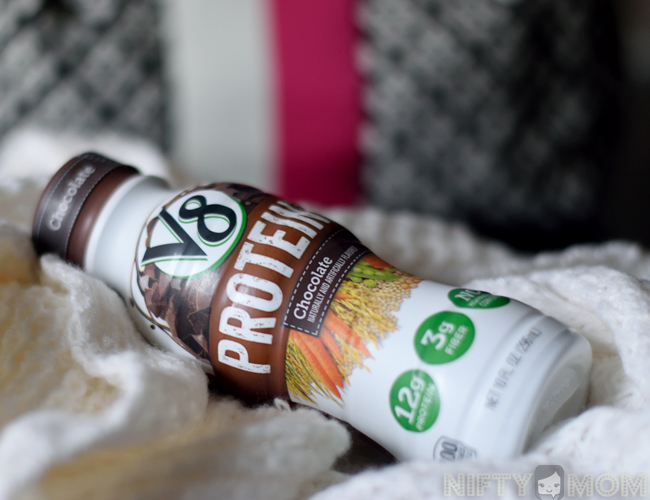 5. Protein Shakes: My top protein snack comes in liquid form. A tasty V8 Protein Shake comes from milk, soy, pea, brown rice, quinoa, veggies from sweet potatoes and carrots, with sweeteners: honey, brown rice syrup, and sugar. With three varieties,  chocolate, vanilla, or chocolate raspberry, I can switch it up daily for my taste-buds and still get the nutritious benefits (I.E. 12g Protein, 3g Fiber).
Keeping these protein snacks in the house really helps keep me on track with my personal goals, and allows me to have something when we are on-the-go non-stop. I will get through the holiday season!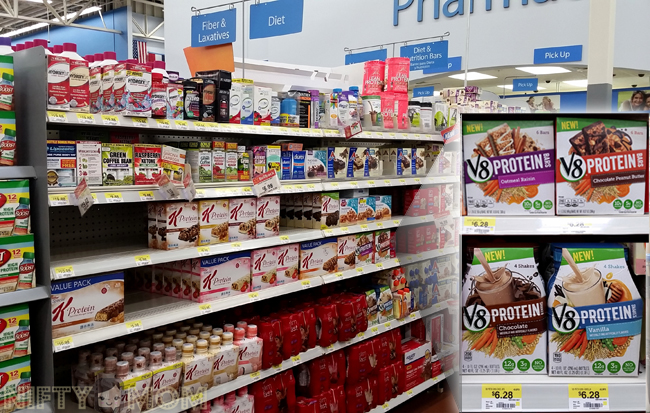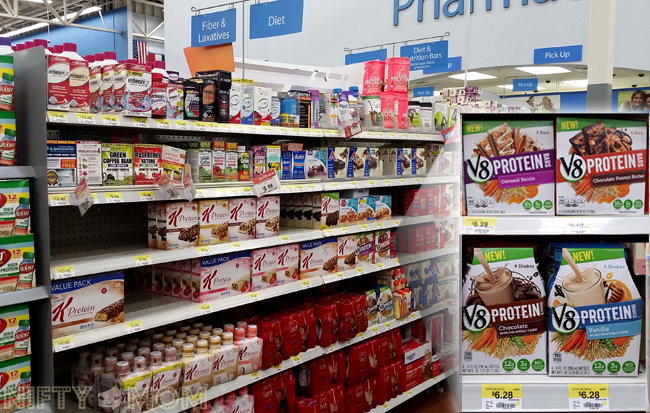 The new V8 Protein Shakes and Bars can be found at Walmart in the health and beauty aisle.
What are your favorite 'on-the-go' snacks?