I attended a local Pick-Pack-Play event this year as a Let's Play Ambassador. Let's Play is an initiative by Dr Pepper Snapple Group that provides kids and families with the tools, places and inspiration to make active play a daily priority by building and improving playgrounds and donating sports equipment to groups in need. Even though I am being compensated for my ambassadorship, I fully believe in the initiative. All opinions are my own.

Through Let's Play, Dr Pepper Snapple Group partners with two non-profit organizations: KaBOOM! to build playgrounds and Good Sports, which provides grants for sports equipment to help make active play possible. Earlier this year, local St. Louis organizations in need of sports equipment had the chance to apply for one of these Good Sports equipment grants.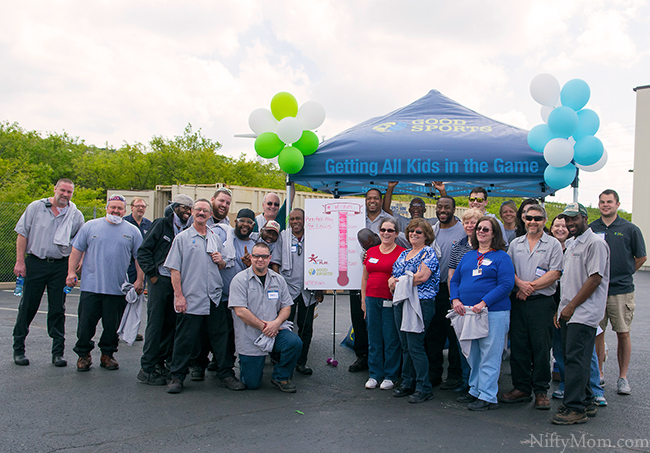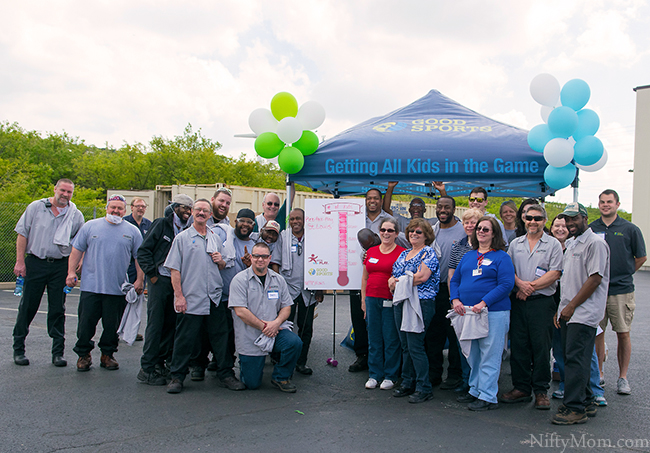 Four recipients were selected to receive equipment. In order to get these donations to them, Dr Pepper Snapple Group held a Pick-Pack-Play day event at their St. Louis facility. That event was in May, which I was fortunate enough to attend. You can read my full article on that here.
For a quick overview, in just one day, over $116,000 worth of equipment was sorted, packed and delivered with the help of Dr Pepper Snapple Group volunteers. There was 3,404 pieces of equipment donated including mesh bags, football pants, girdles, cones, scrimmage vests, footballs, basketballs, pop-up goals and more.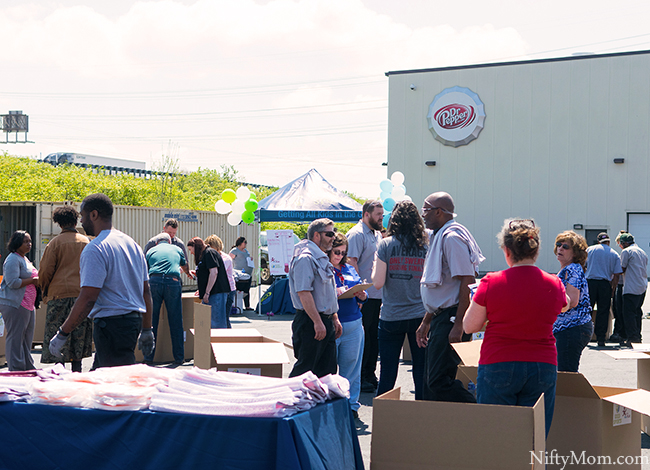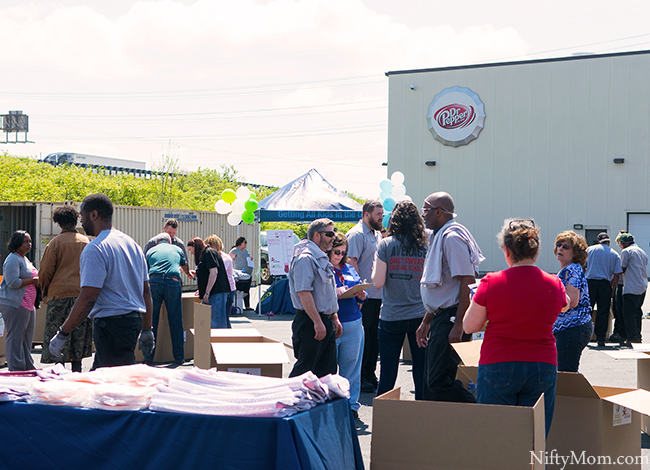 The local grant winners who received the equipment were St. Louis Public Schools, Boys and Girls Clubs of Greater St. Louis, Mathews-Dickey Boys and Girls Club and Emerson Family YMCA.
I recently reached out to the recipients to see how the equipment donation has impacted them so far. The Boys and Girls Clubs of Greater St. Louis was very grateful for the donations. They shared two stories about how they have used some of the new equipment so far: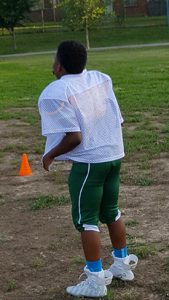 Over the summer, the football program started early and one of their teen members asked if there was any equipment available since his mother couldn't afford it at the time. They were able to provide him with a practice jersey, uniform pants and a football. He now feels very comfortable because he looks like all of the other players on the team.
Coming into their 2016 football season, the Dirty Birds eleven unlimited team did not have any practice wear to prepare for upcoming games. They were struggling to raise money for supplies and equipment for their team through fundraisers, raffles and other ways. Before this donation of football team uniforms and equipment, the Dirty Birds team practiced in t-shirts, which made it difficult to clearly identify teammates.
Receiving this donation of practice wear and additional equipment gave the Dirty Birds a sense of a team, unifying them together and motivating them to play as one. This donation made it possible for the Dirty Birds to be prepared for football games and increased their teamwork.
When sharing their stories and writing to express their deepest thanks to Good Sports, Let's Play and Dr Pepper Snapple Group, the Boys and Girls Clubs of Greater St. Louis also added:
Generous gifts from donors like you provide the support needed to continue our mission to inspire and enable youth to realize their full potential as productive, responsible and caring citizens.
That really sums up why I love these partnerships and programs. The caring and generous support going into our local community is incredible. These kids deserve it.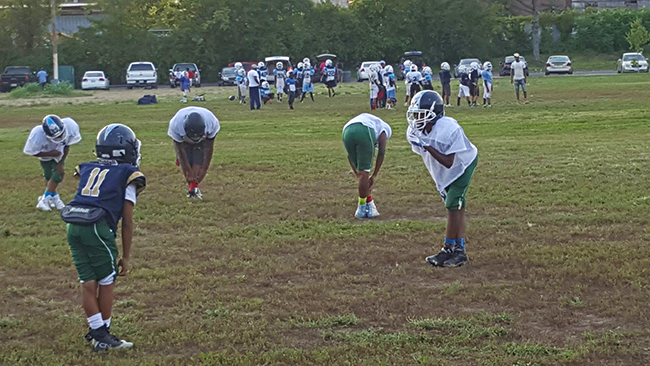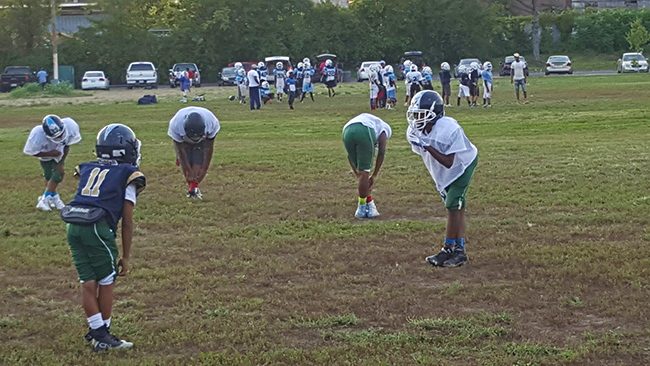 Through the Let's Play and Good Sports partnership, just this one St. Louis Pick-Pack-Play event will impact more than 29,000 kids over the lifetime of the equipment. I can't wait to see how the equipment continues to impact the community, helping families and kids to stay active.
For more information about this program and the importance of helping kids stay active, visit LetsPlay.com.
*Special thanks to the Boys and Girls Clubs of Greater St. Louis for the pictures of the football equipment being using at practice and for sharing some of their stories with us.