If you are local and looking for budget-friendly family activities this summer, B&B Theatres Summer Kids Series is definitely worth checking out!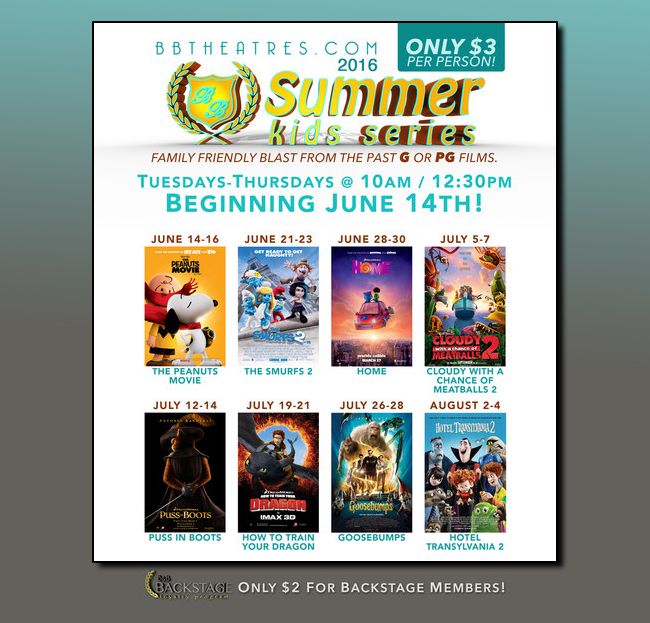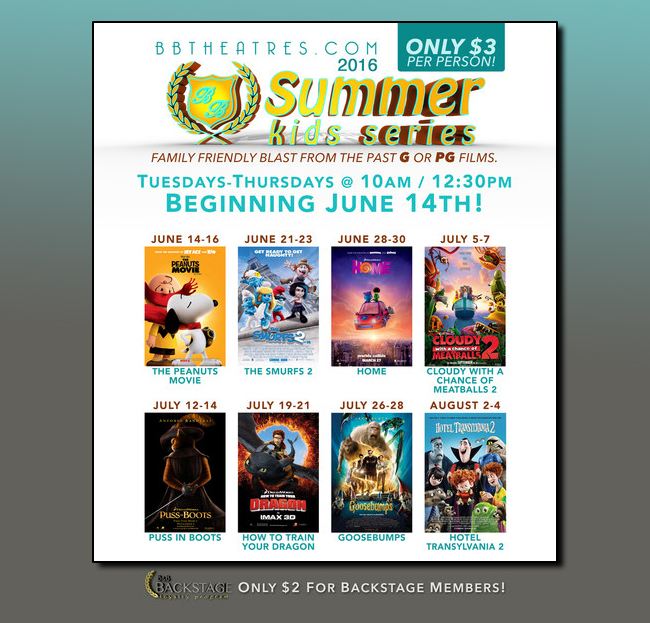 About six months ago a new local movie theater opened in Wentzville, MO: B&B Theatres Tower 12. I can't believe it took me almost six months to see a movie there, but I was very impressed when I finally did. It offers 28-inch stadium seating with leather-style electric recliners in all 12 auditoriums which was spacious and extremely comfortable.
This week is the beginning of their Summer Kids Series, which offers a different family-friendly movie each week through the first week in August. Showtimes are every Tuesday and Thursday at 10am and 12:30pm (or only at 10am at theatres with less than 10 screens). Cost is just $3 per person (and only $2 for Backstage Members)!
The schedule is as follows (as stated on image above):
June 14-16 – The Peanuts Movie
June 21-23 – The Smurfs 2
June 28-30 – Home
July 5-7 – Cloudy with a Chance of Meatballs 2
July 12-14 – Puss in Boots
July 19-21 – How to Train Your Dragon
July 26-28 – Goosebumps
August 2-4 – Hotel Transylvania 2
For more information, visit BBTheaters.com.
Which showing are you most excited for?