Disclosure: This post was sponsored by OxiClean™ through their partnership with POPSUGAR. While I was compensated by POPSUGAR to write a post about OxiClean™ all opinions are my own.
Having three boys back-to-back-to-back, I assumed they would each be very similar since they were so close in age. Boy was I wrong. It didn't take long to notice their uniqueness and differences in personalities.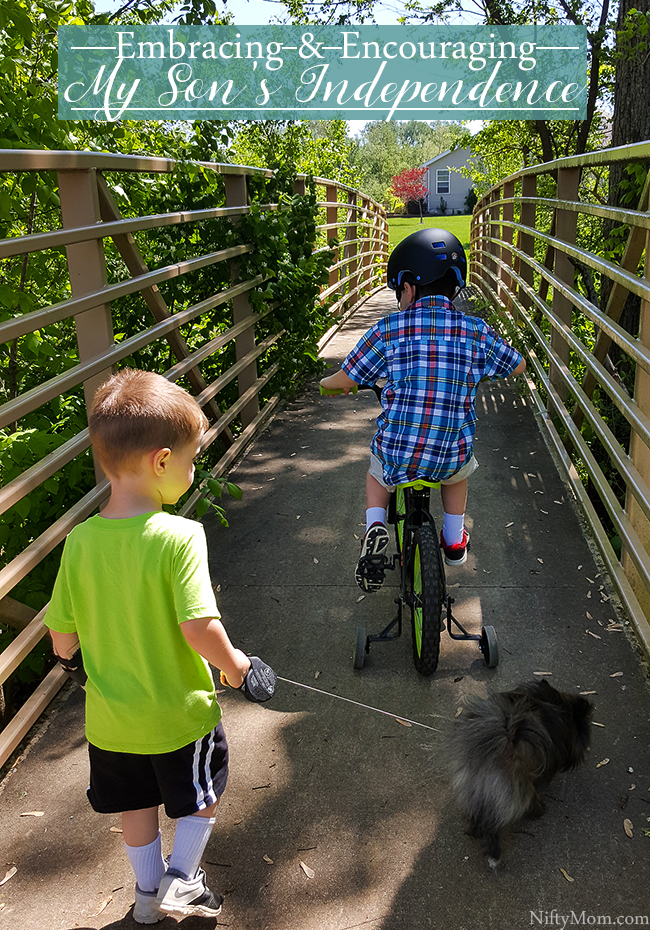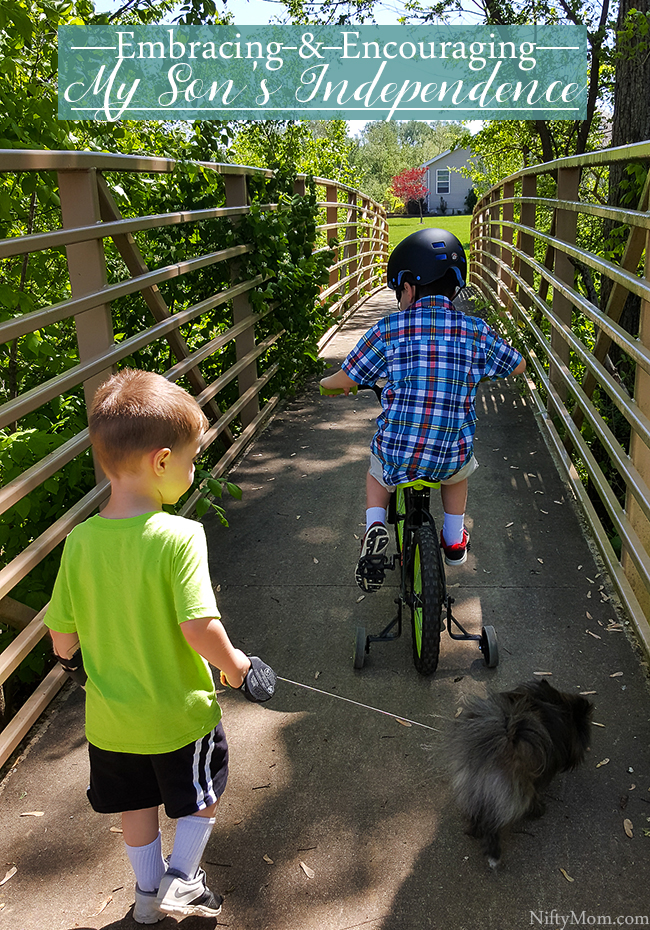 Now at the ages 4-6, I can really see how their differences complement one another. Each day I can see how those differences benefit them each in their own way. My middle son, Chase is five (and a half). There are days he talks and carries on sounding like an adult. He often speaks about logical statements, arriving a conclusion letting us know each thought along the way. I can tell his mind is always processing his surroundings, trying to figure out all the 'whys' and 'hows'.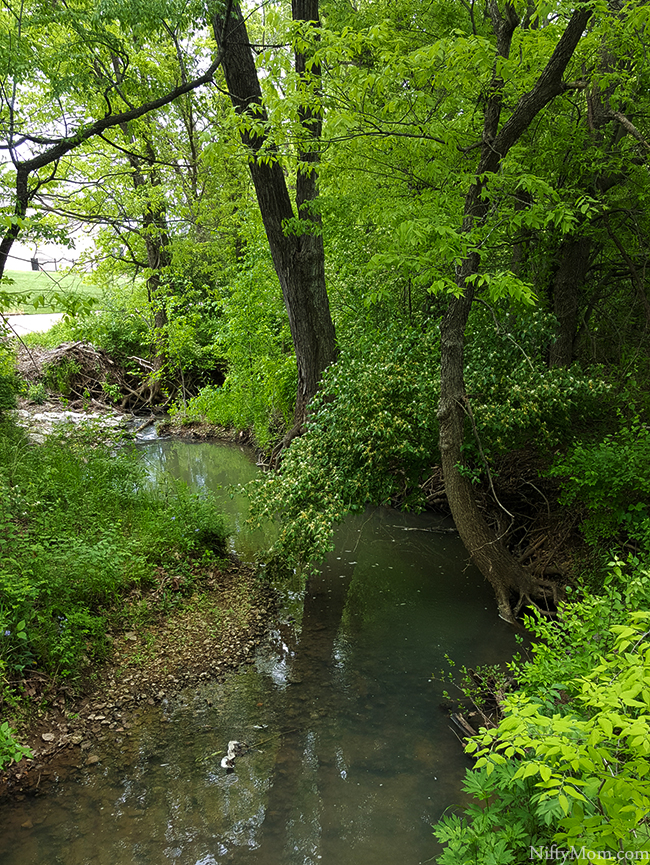 With his ongoing logical thought process, he tends to strive for complete independence (much more than his brothers). I had to quickly learn how to embrace it and help direct it to positive situations.
Positive feedback and redirection has really been key to embracing and encouraging his strong-willed independence.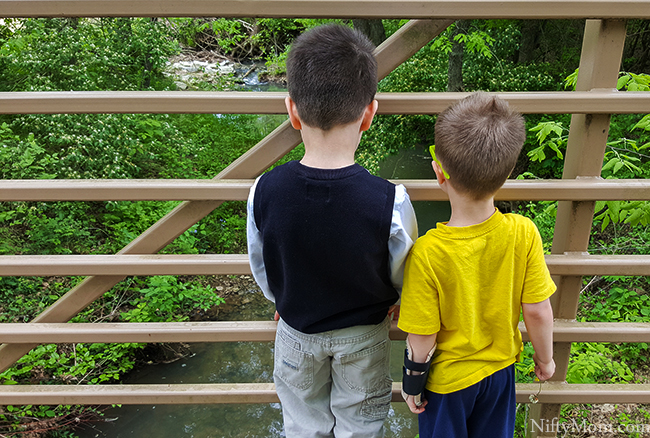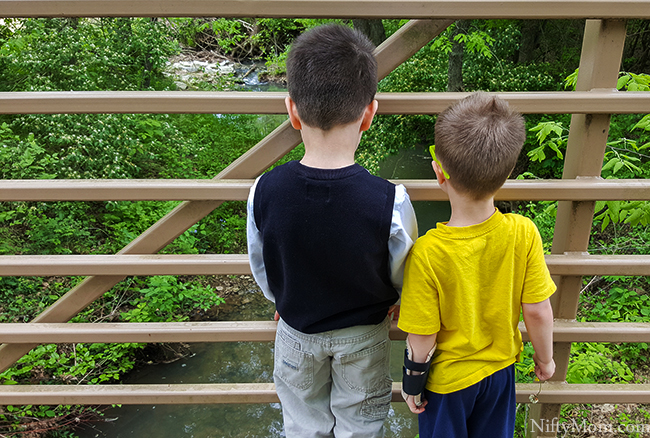 I often give him choices to pick from throughout the day.
Each afternoon after lunch we go for a walk if the weather is decent. I will let Chase pick which way to go, where we walk to, etc. Many times he likes to ride his bikes and lead us to the creek, playground or pond near our house.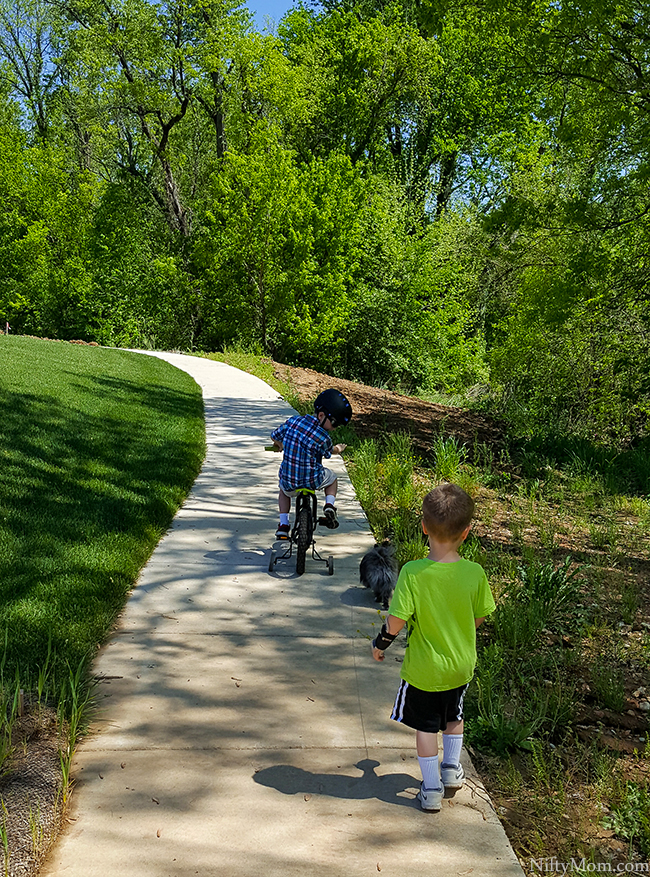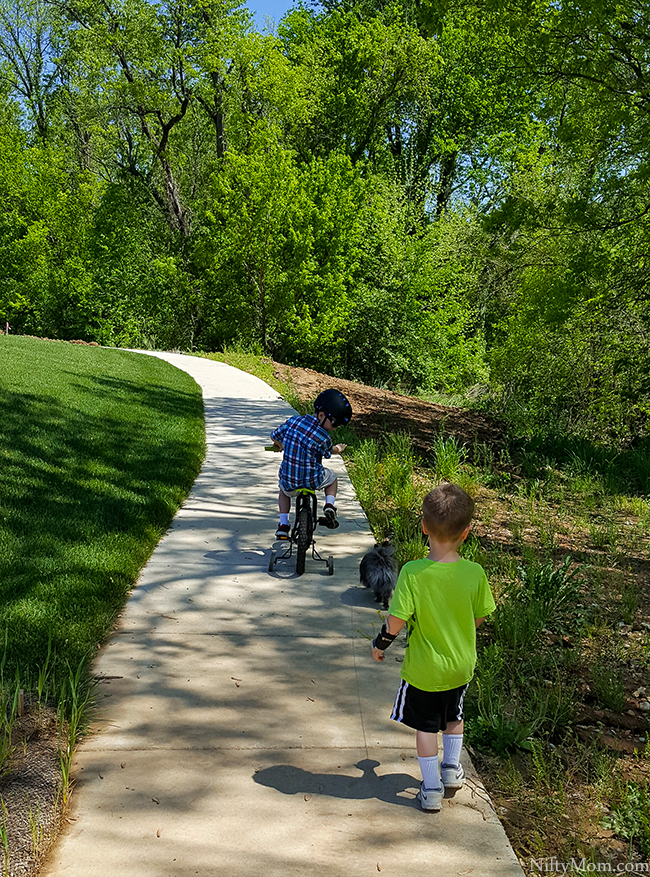 With these 30+ minute walks, just as each time they play outside, clothes tend to get dirty. Mud, grass stains, pollen, dirt and sand soil their clothing almost daily. This is where Chase's need for independence gets direction and evolves responsibility.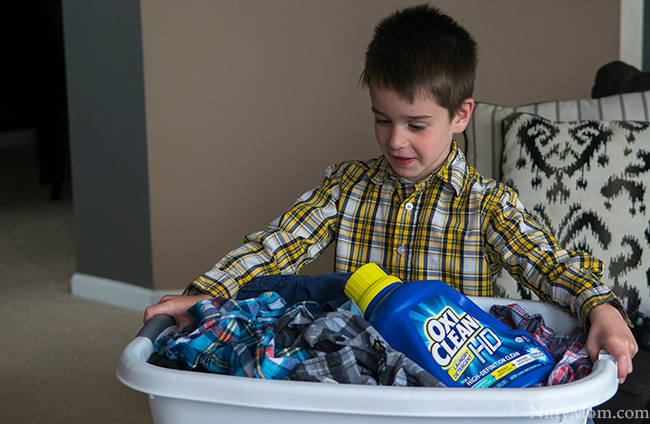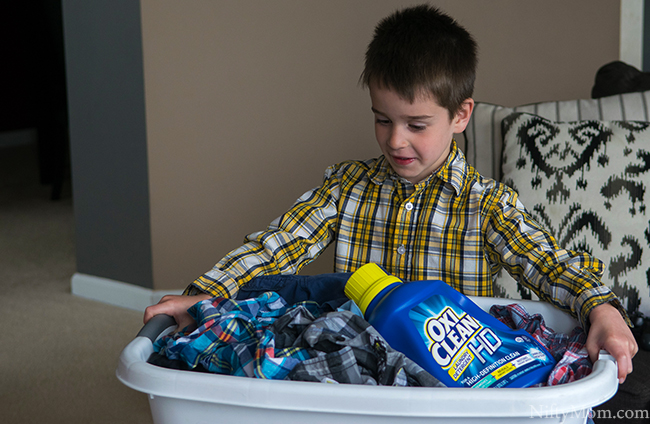 Over a year ago, he brought to our attention that he only wanted to wear collared shirts (with the rare exception of a sweater vest). He has proclaimed his desire to wear what he calls nice clothing each day.
He has the need to ensure they are always fresh, clean and nice looking. When he notices one speck of anything on his clothing, he has to change it. If it is large, he wants to get the stain out immediately.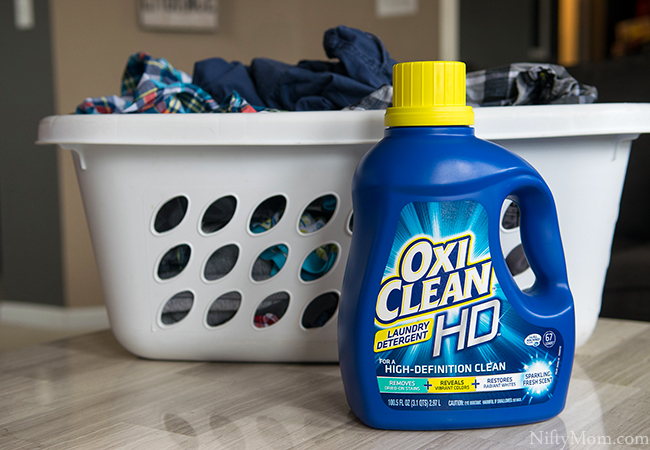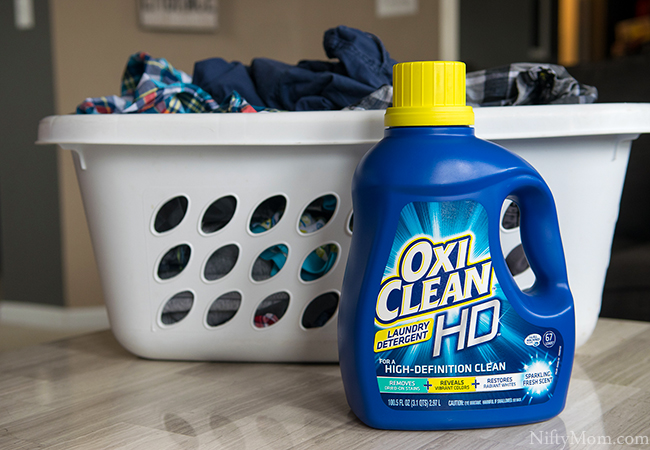 With his independent drive, he has the desire to do his own laundry. He wants that responsibility of making sure his clothing is clean. He'll walk downstairs with a basket of laundry randomly or after he gets a stain on something.
To fit my son's personality, and to satisfy my cleaning habits, we have upgraded our laundry detergent to OxiClean™ HD™. We are doing loads of laundry each day, trying to get out stains and my son wants to make sure his clothing still looks nice.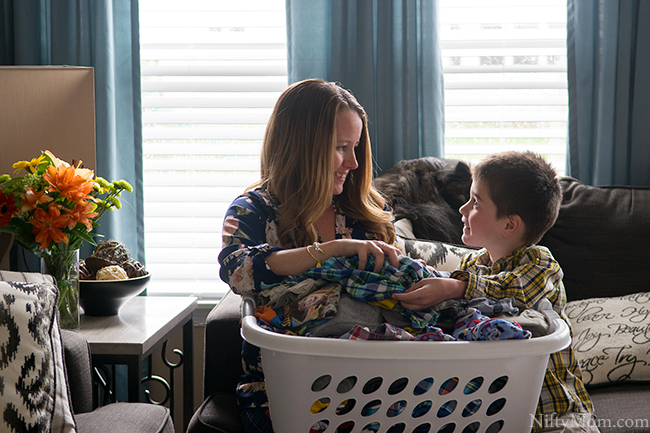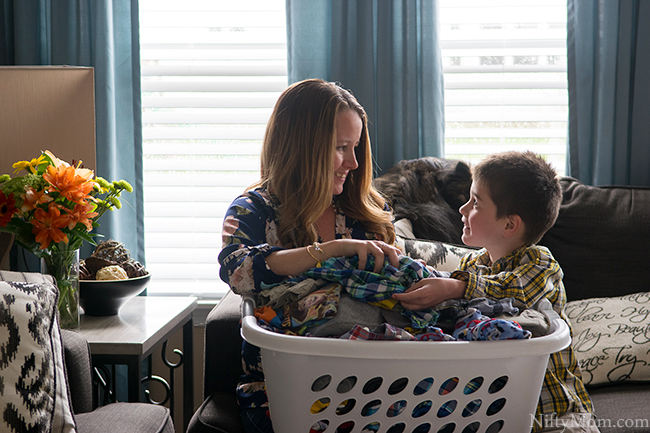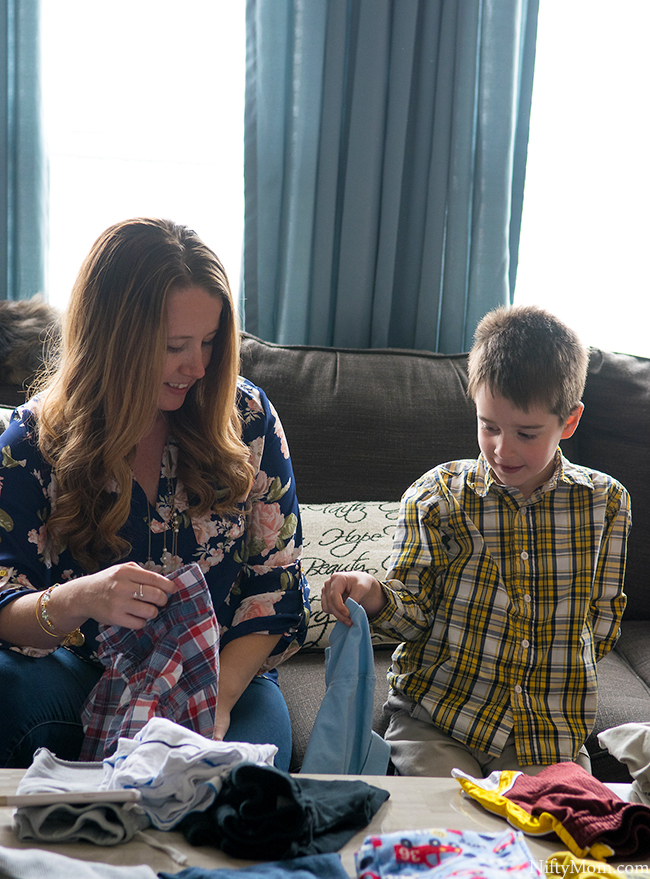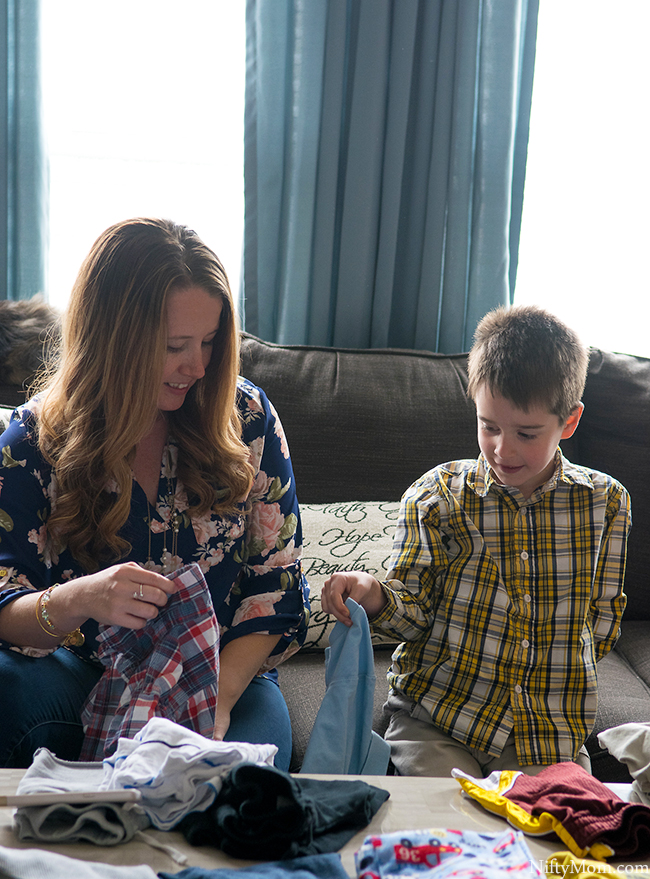 OxiClean™ HD™ Laundry Detergent is a higher quality laundry detergent that removes tough stains, reveals vibrant colors and restores whites powered through effective (but safe for your clothes) OxiClean™ stain fighter technology. Since Chase seems to wash his clothes so often, we don't have to worry about them fading wash after wash.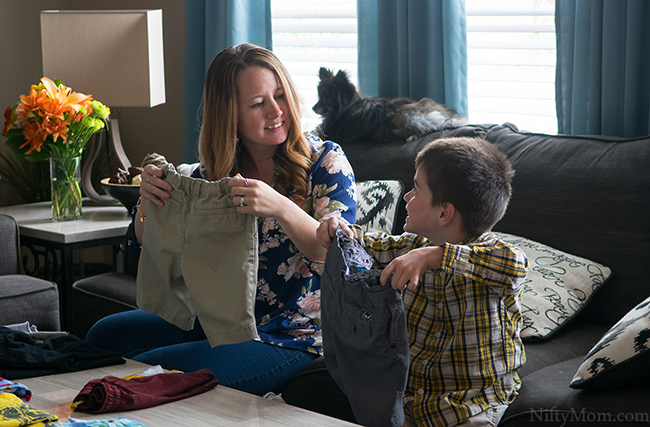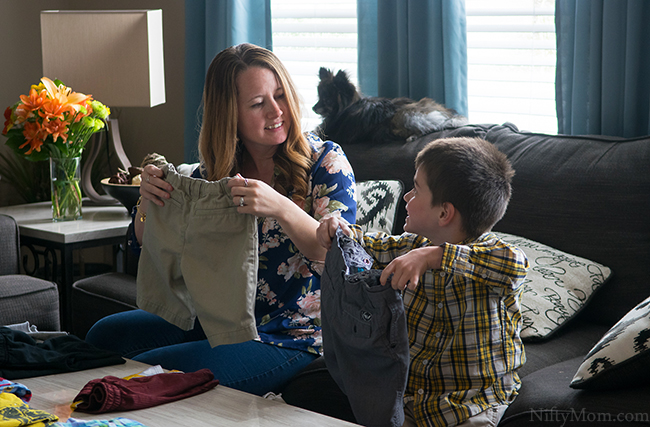 Once the laundry is done, we spend some time folding together. Over a year ago, Chase insisted on learning how to fold his own clothes. While it may take longer than me if I do it alone, I don't mind. We take the time to chat and laugh and it makes me proud to see how quickly he is taking responsibilities seriously.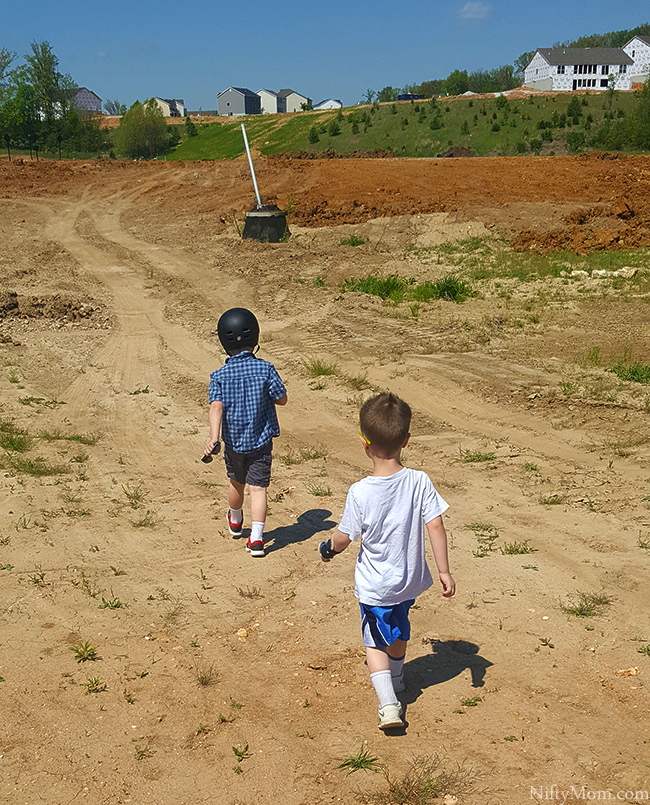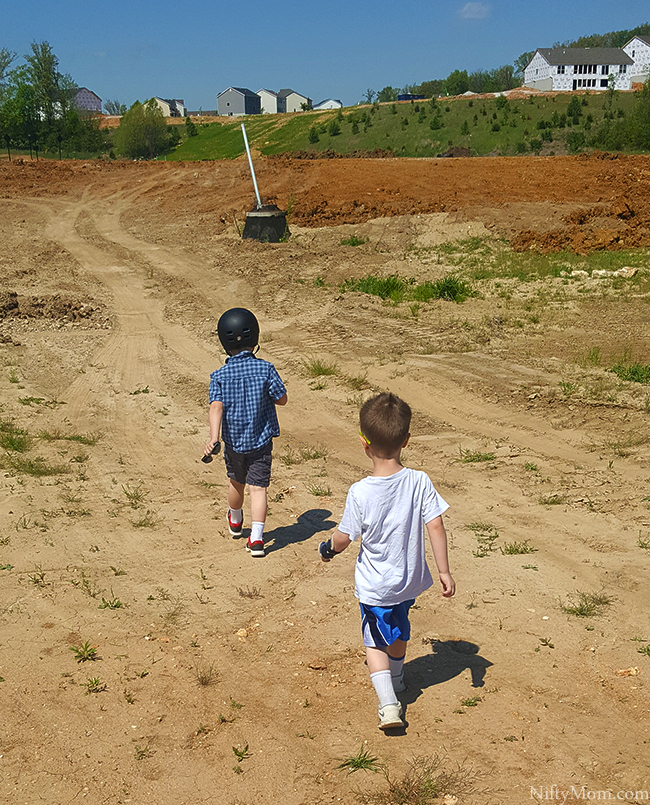 I will continue to find ways to embrace and encourage his strong-willed desire to be independent all while he teaches me patience and to simply enjoy the little things.