This is a sponsored post about Ruth's Chris Steakhouse. All opinions are my own.
When my husband and I get a chance to have  date night, it always involves a nice dinner, typically at a steakhouse. It's a good way to wind down, chat, and have some time kid-free. Last week I was invited to Ruth's Chris Steakhouse in Downtown St. Louis with ALIVE Magazine to sample some delicious food and mingle.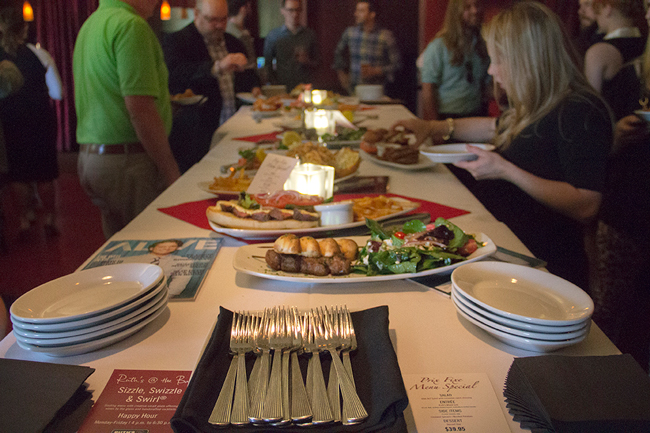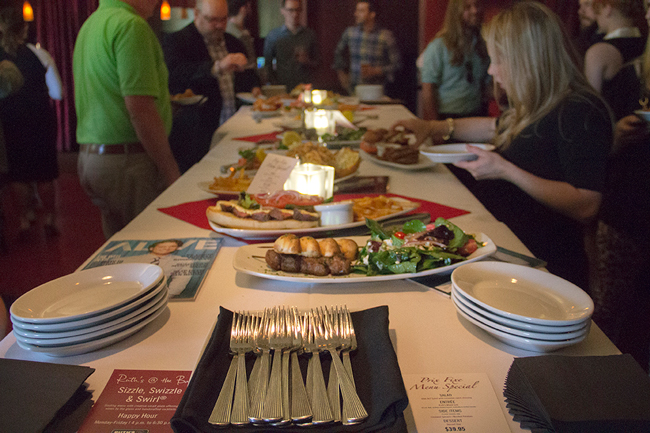 The evening started in the bar area of the restaurant with a sampling of the Sizzle, Swizzle & Swirl Happy Hour menu. Monday-Friday4-6:30pm, this is a great way to enjoy handcrafted cocktails and not-so-typical bar food for just $8 a piece. The appetizer spread was amazing with food that looked more like an entree dish.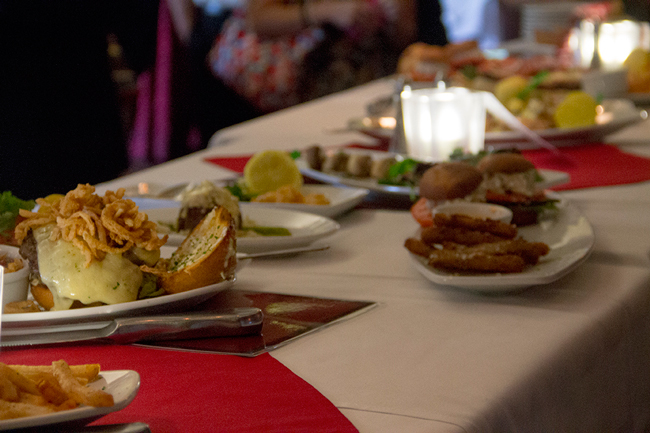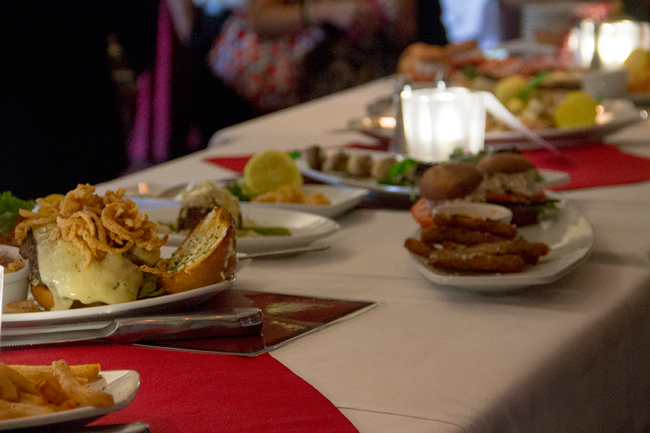 Some of the appetizers included: Seared Ahi Tuna, Smoked Salmon Chips, Tenderloin Skewer Salad, Crab BLT with Zucchini Fries, Spicy Lobster, and Prime Burger with Fries. There was nothing disappointing and would be great for happy hour after work if we lived a little closer.
Some of the cocktails from the Sizzle, Swizzle, & Swirl Menu include a Pomegranate Martini, Blueberry Mojito, Ruth's Manhattan, Rocks Rita, wine, and beer.
After appetizers, cocktails and mingling, we moved into a private dinner room. On the menu for the night was the Prix Fixe Special.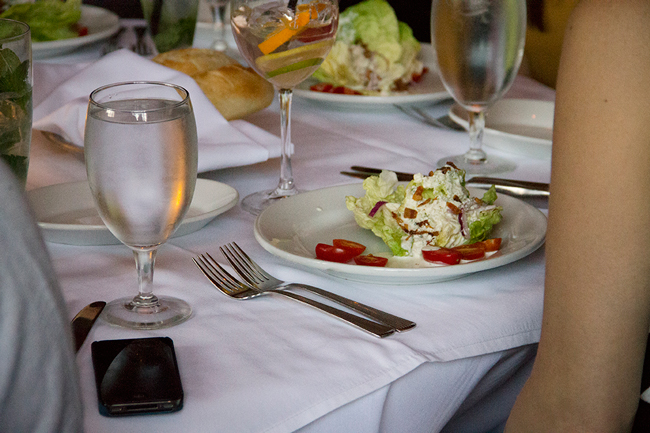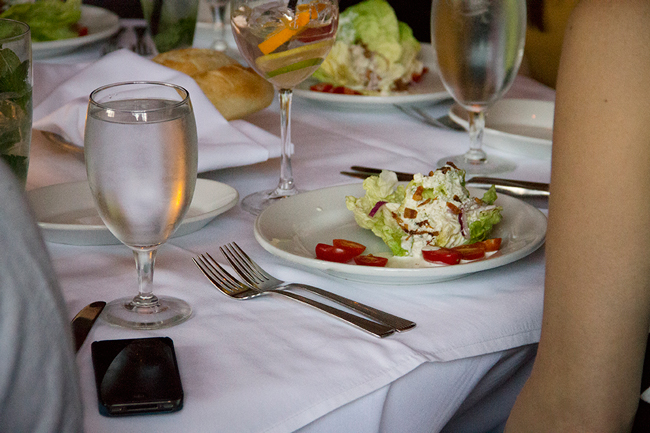 It starts with a Bibb BLT Salad with cucumber ranch dressing. I am a huge fan of salad and this one was definitely satisfying and a great starter to the entree.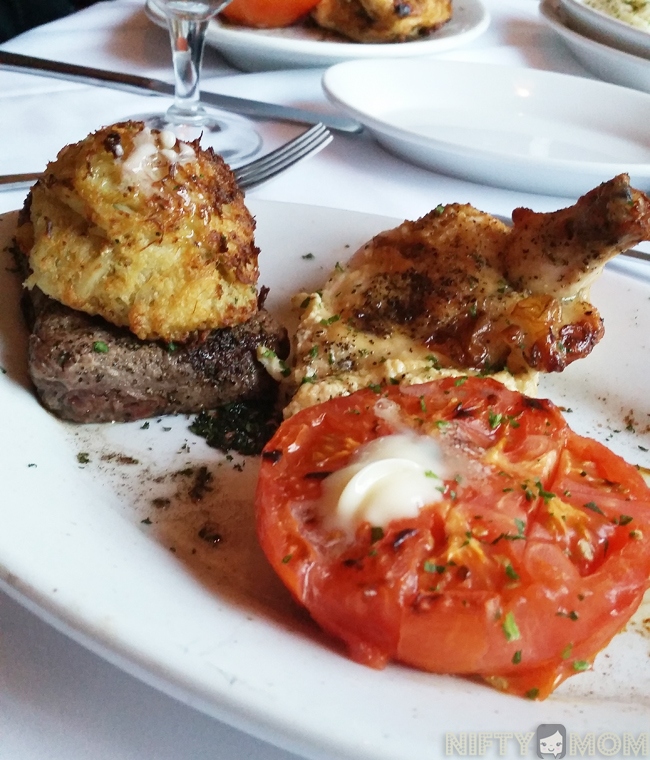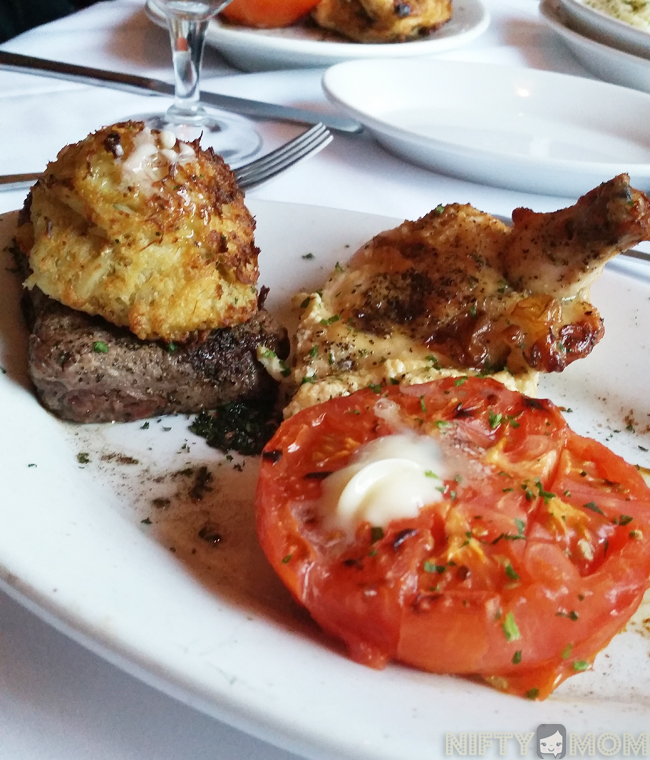 The entree includes a 4oz filet, crabcake, stuffed chicken breast and a broiled tomato. For the side, you have the option of mashed potatoes or creamed spinach. I really appreciate the variety with this dish, because I often have a hard time choosing what I want. Steak? Chicken? Seafood? With this dish, I can enjoy it all. While they were all tasty, the chicken breast was probably my favorite, stuffed with garlic herb cheese and full a flavor.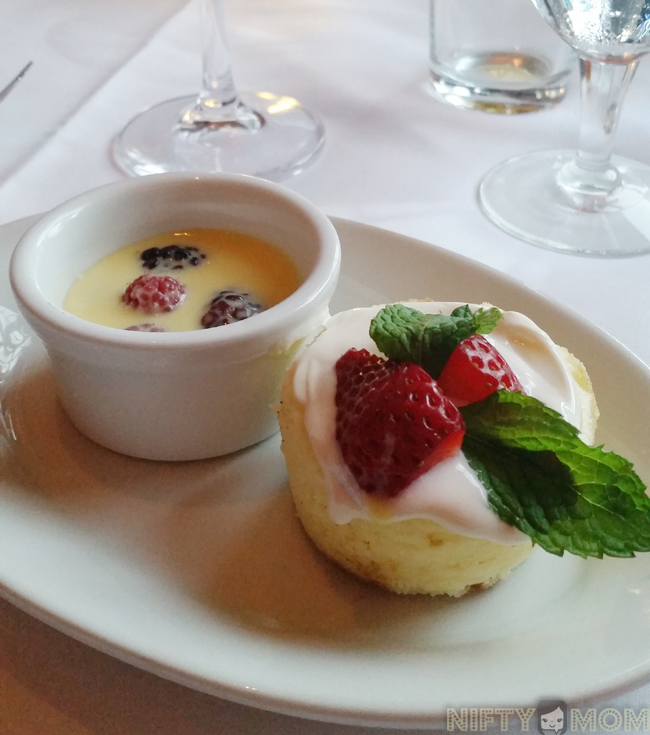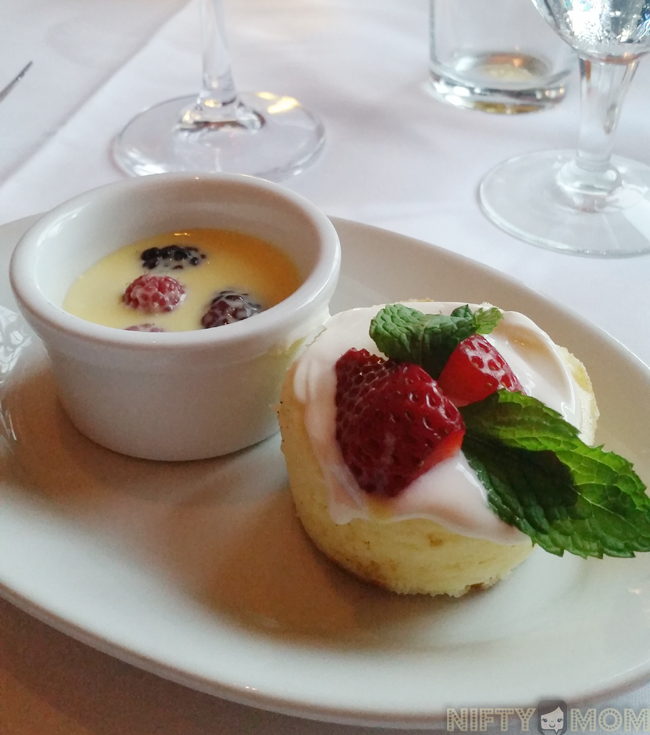 The special is concluded with a dessert duo that was delicately delicious. The Prix Fixe Special gets you all that, for just $39.95.
If you are local, you can enter to win dinner for four at Ruth's Chris to try the special. Enter the contest at ALIVE Magazine and a winner will randomly be chosen on August 21st.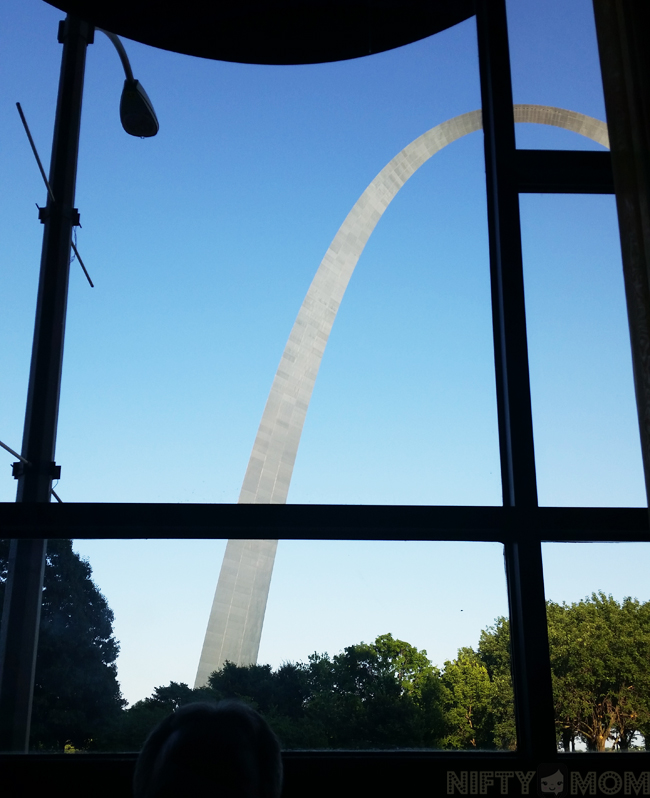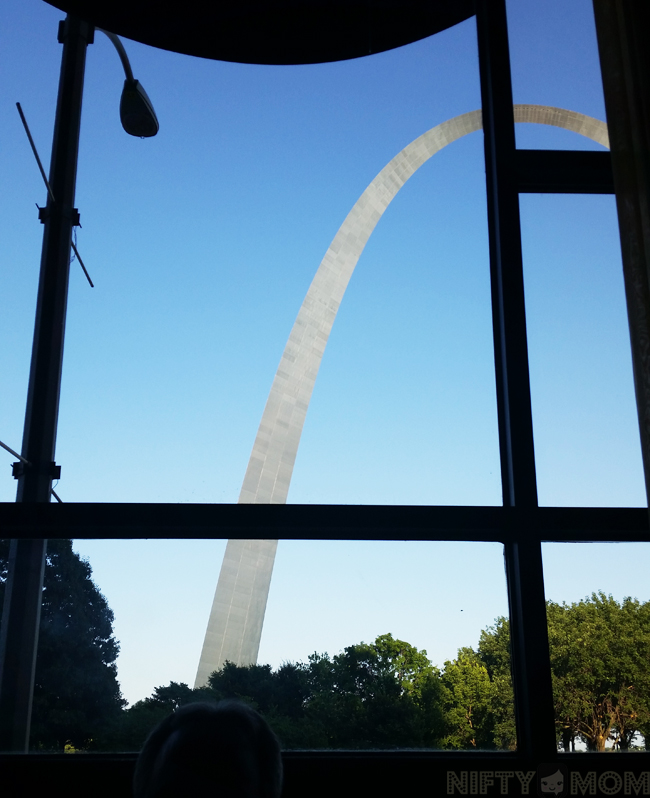 Ruth's Chris in Downtown St. Louis is conveniently located in the Hyatt Regency St. Louis at The Arch. From our private dining room, we had a great St. Louis view.