I'm sharing our family day-trip to Eckert's as part of a sponsored campaign. All opinions are 100% my own, as we have always enjoyed trips to Eckert's. 
Family time is essential. I fill each weekend with fun activities, creating quality time with the kids. Having three young boys, I am often challenged to find new & exciting events that will hold their attention easily. However, no matter what we do, what's important is spending time together and making memories.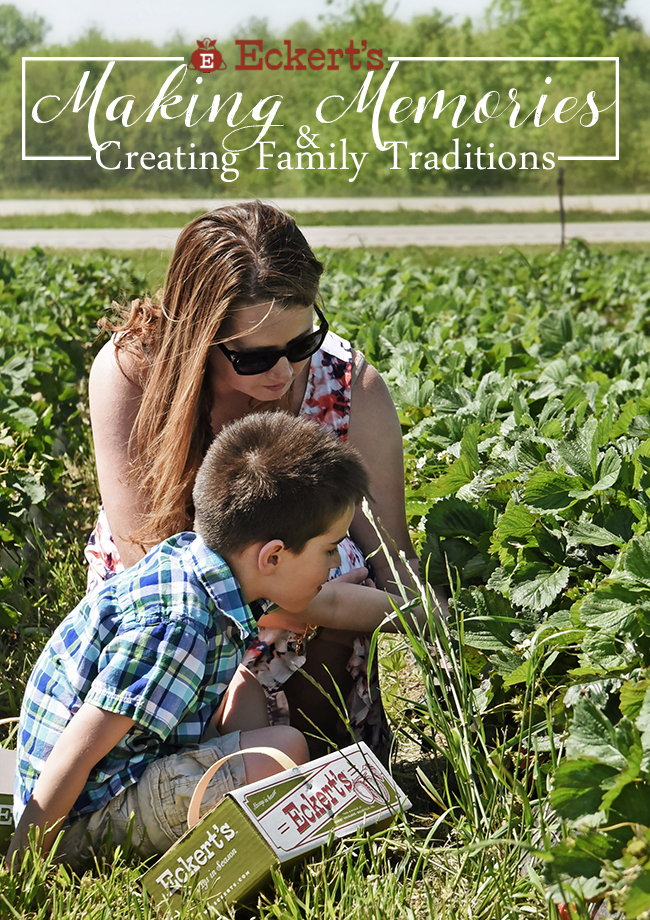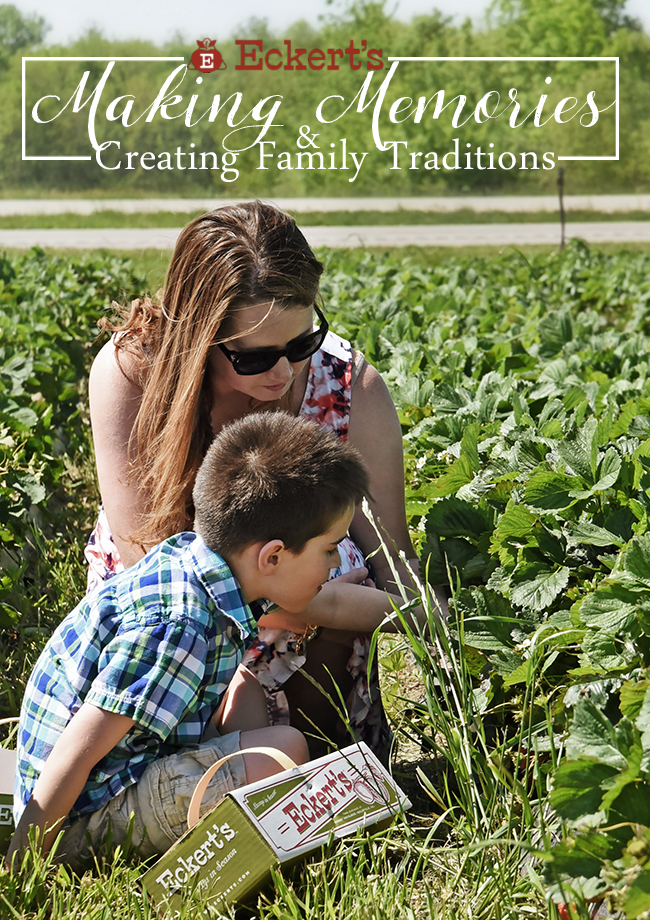 One of the best things about living in the St. Louis area is the enormous amount of family-friendly places we can visit. Plus we have family right across the river in Illinois, so with just a short day-trip, we are able to spend time with them. About 10 minutes from their house, is Eckert's.
Eckert's is a local family farm that is complete with orchards, a restaurant, general store, frozen custard shop, garden center and numerous events going on year-round. My first visit to Eckert's was years ago to pick our own pumpkins. From that point on, I knew I wanted to make visits there a family tradition. Depending on the season, they often offer 'pick-your-own' crops.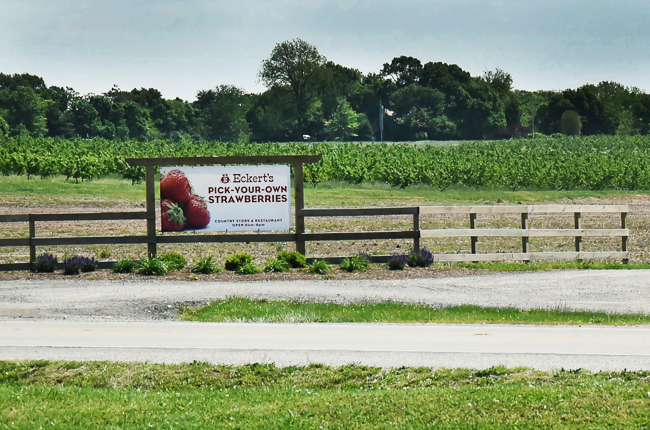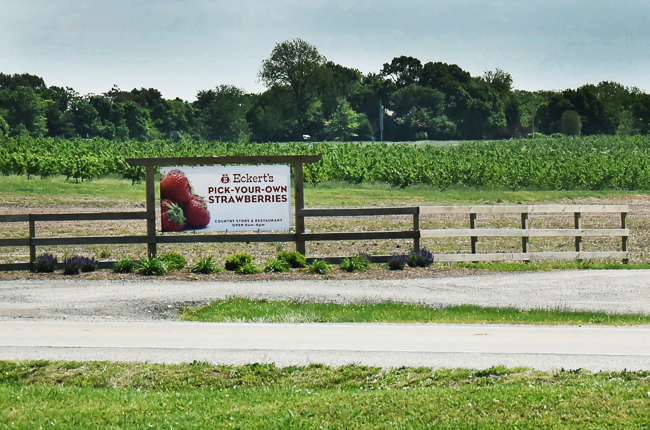 Right now is strawberry season. Pick-your-own strawberries started last week and they hope to run it through the end of May. They are also having a Strawberry Festival May 14, 15, 21, 22, 28, 29 & 30 at the Belleville Farm location. Activities include: pony rides, animals for petting, carnival rides, inflatables, festival food, strawberry picking, strawberry treats and more.
Last Saturday we loaded up the family to spend the day at Eckert's Belleville location for a family day. It was a gorgeous, fun-filled day.
 Strawberry Picking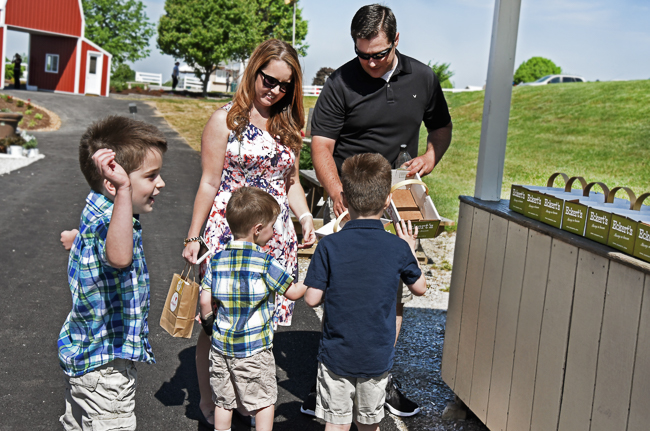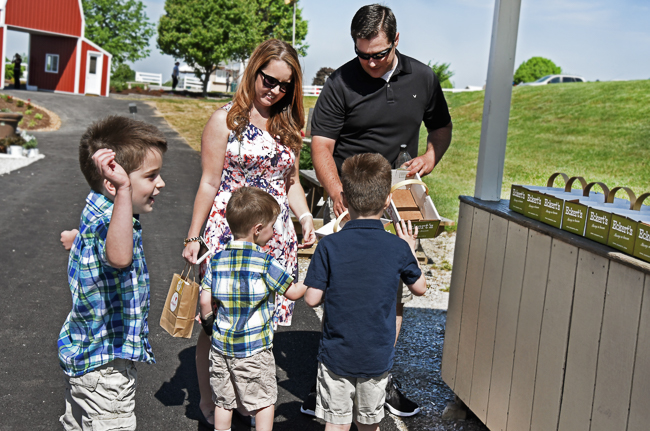 Pick-Your-Own Strawberries is 9am-5pm most days, but check the daily crop updates on their site to be sure before you head out. We got there at 10am & there were many families picking and having fun already. The kids each grabbed an empty box in hopes to fill it with their very own strawberries.
We then briefly waited for the tractor to take us back to the strawberry fields. Once there, it's time to explore the rows and rows of fresh strawberries waiting to be picked.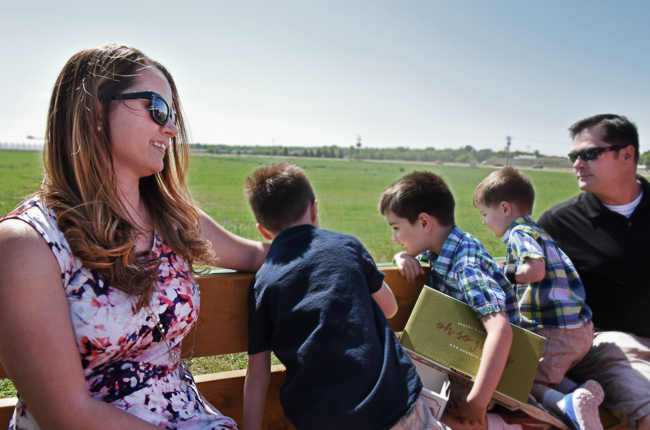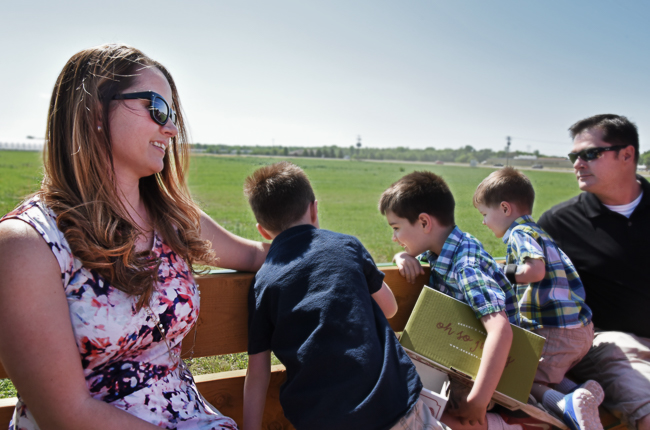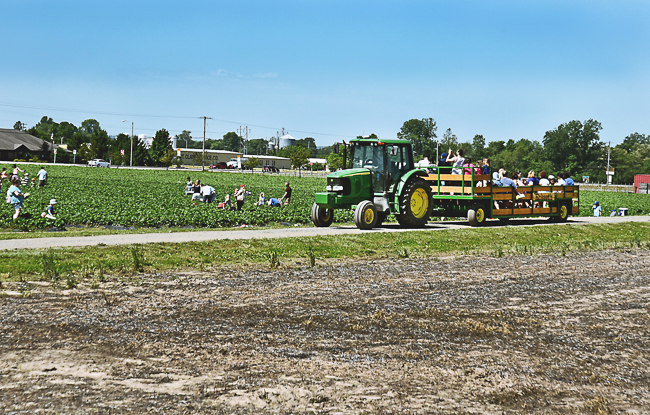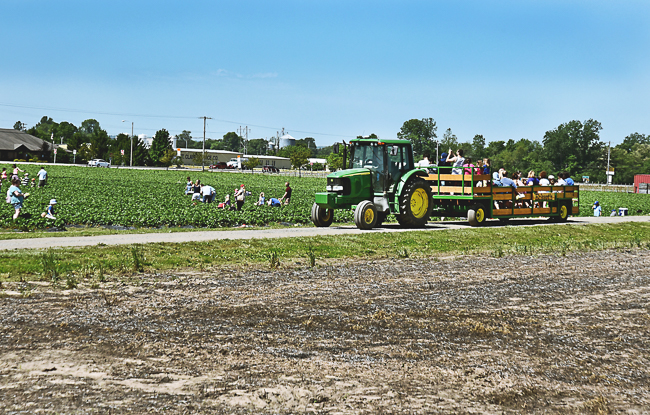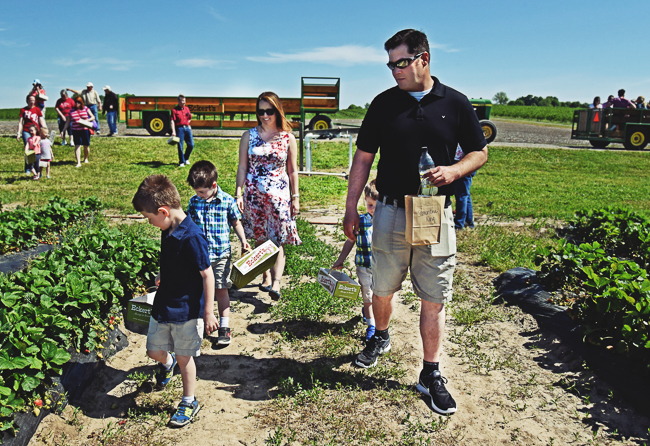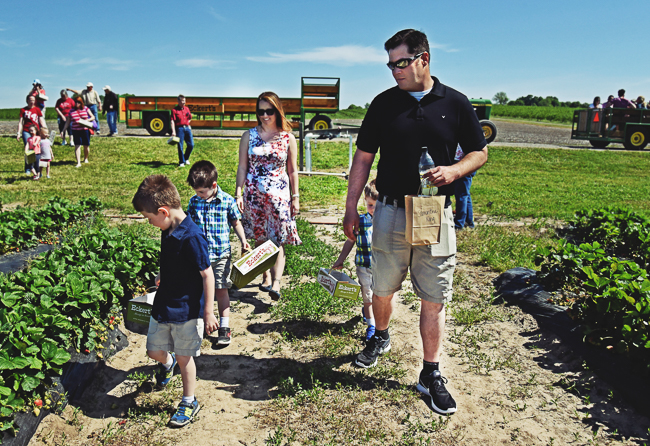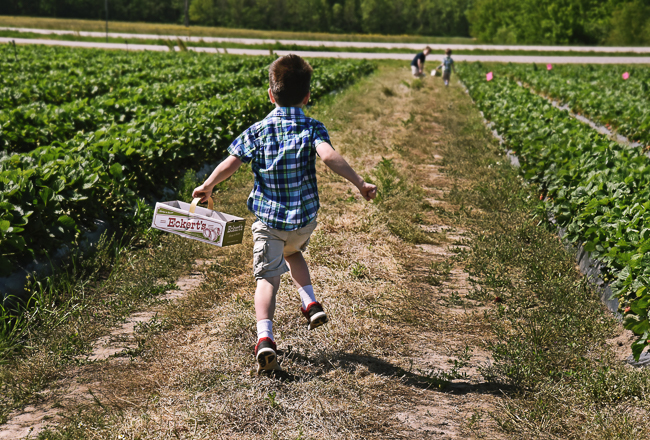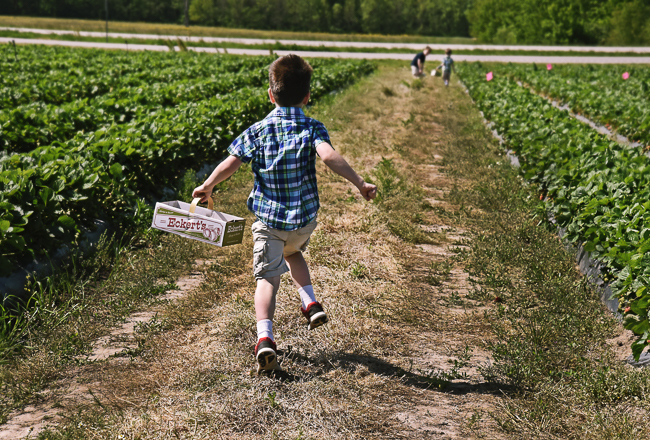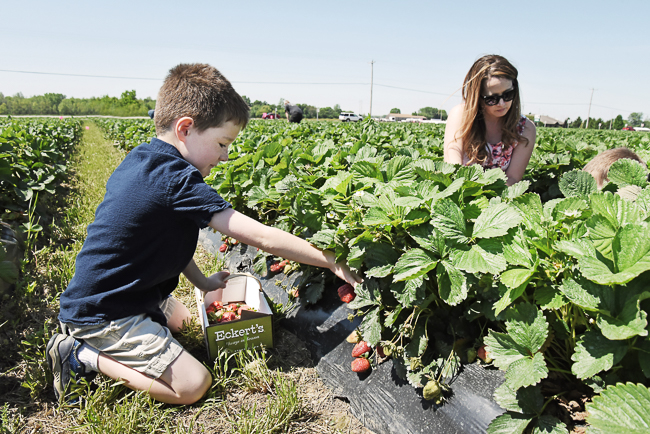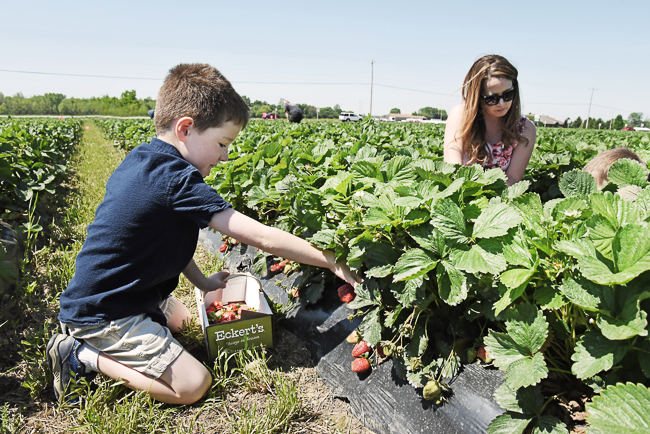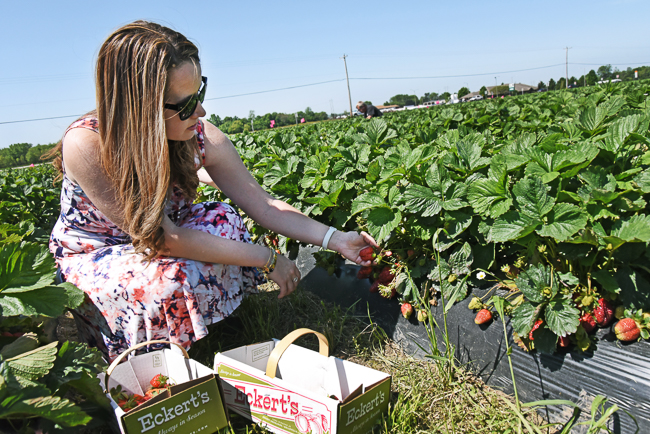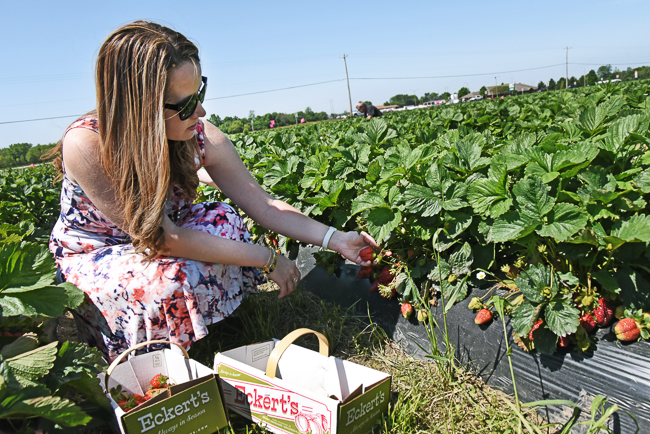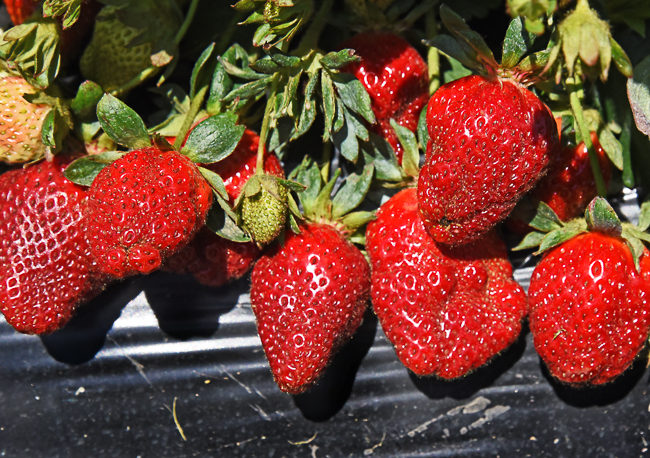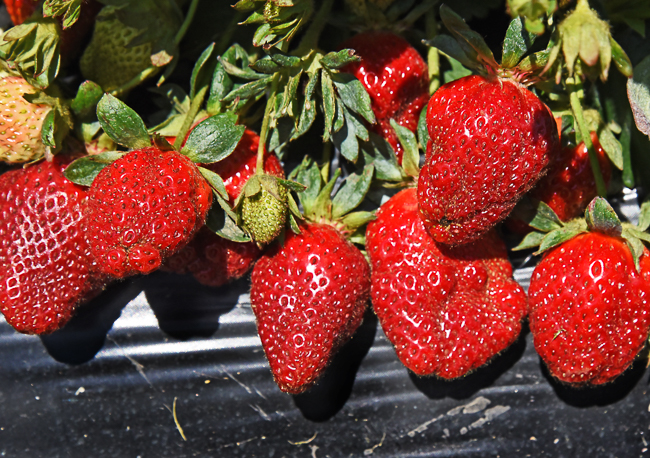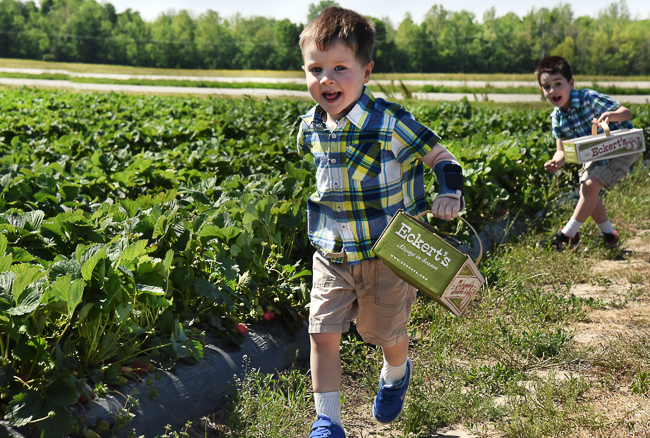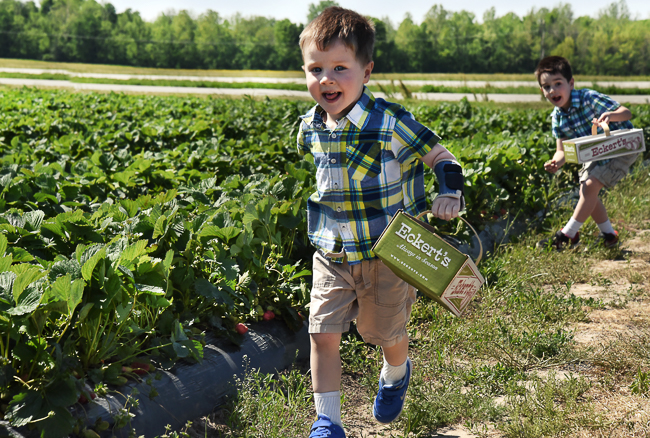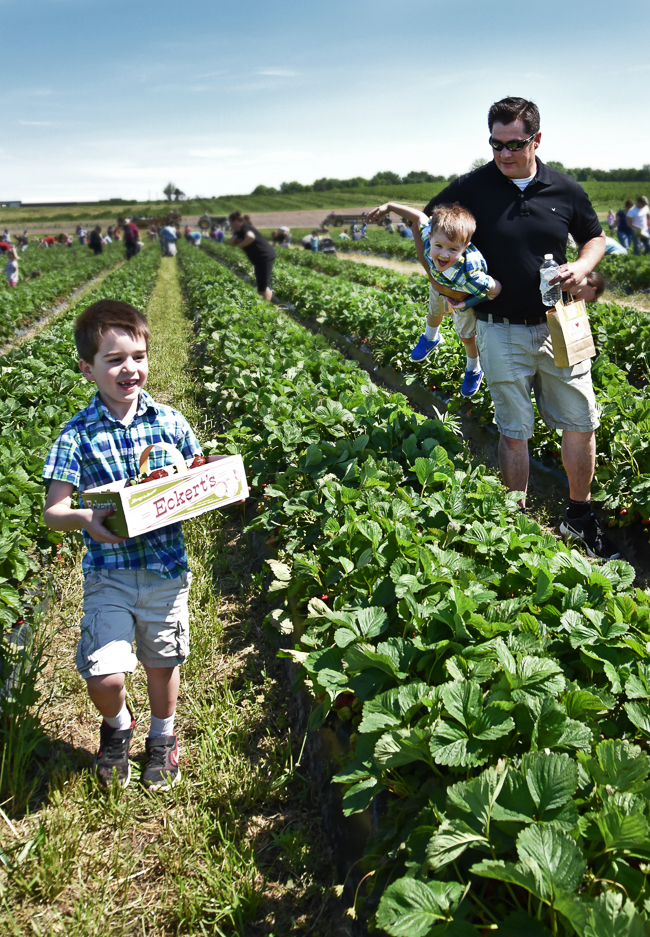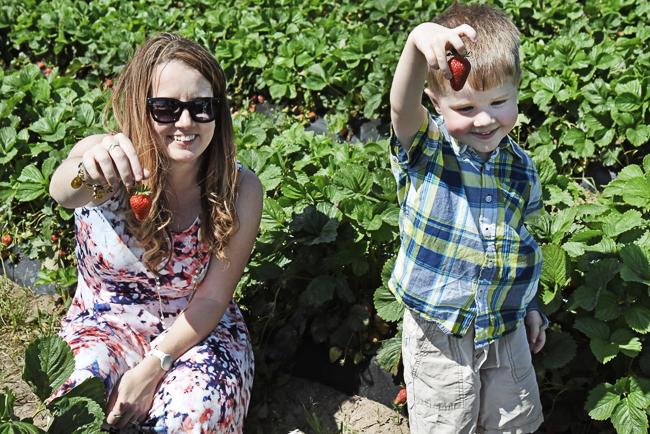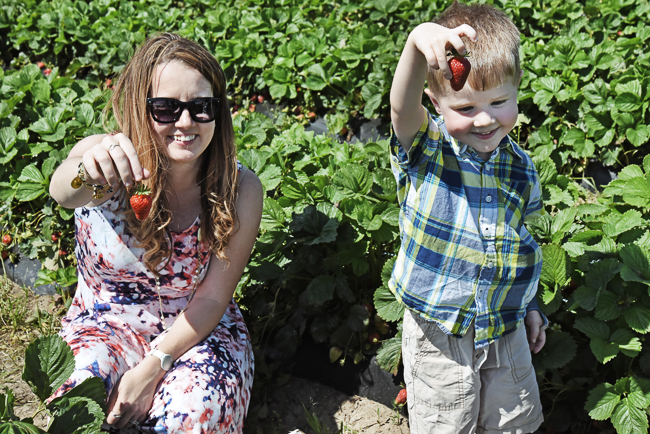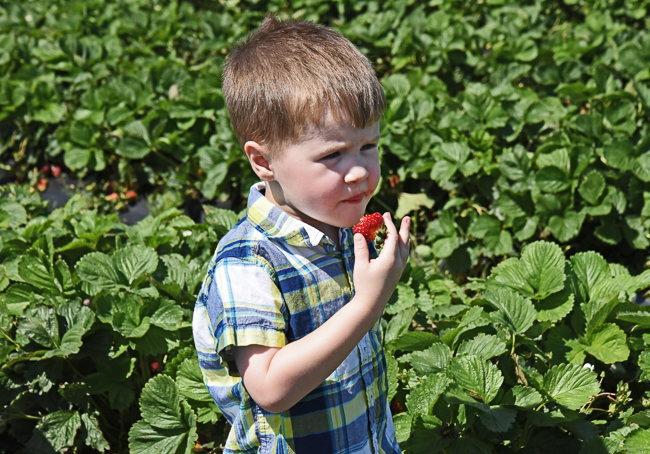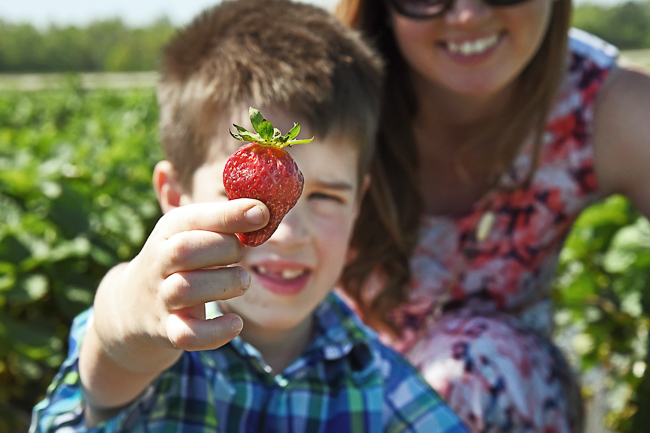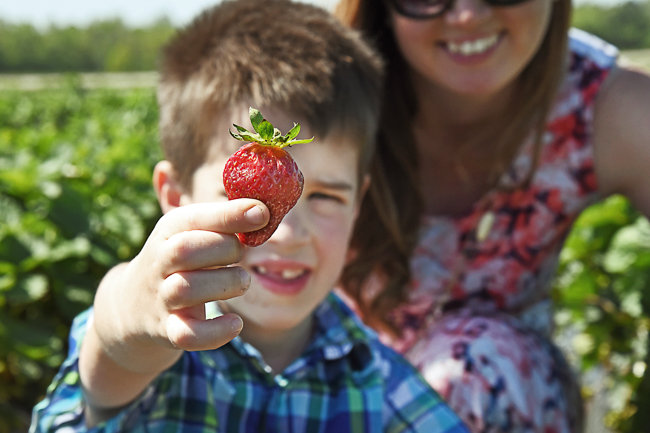 We were picking for at least an hour. The kids had a blast finding the perfect strawberries, tasting them and just spending time together. They even took great pride in knowing they were picking fresh fruit that our family will later consume and use for recipes.
As we have been talking about planting a little raised-bed garden in our backyard, the kids brought it up again after picking strawberries. It has made them extremely excited to see first hand fresh produce growing and picked.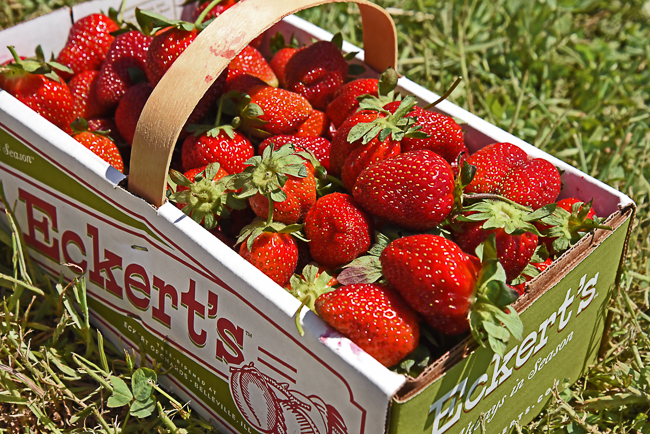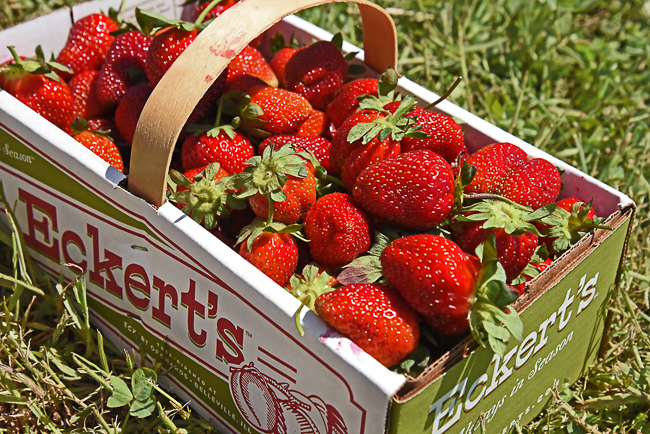 Eckert's Country Restaurant
By the time we were done picking strawberries, it was time for lunch. The Country Restaurant is on the Farm and serves down-home dishes as well as seasonal options. While we waited to be seated, the kids were able play with toys. This a huge plus because when the boys are hungry and something isn't distracting them, they aren't very happy.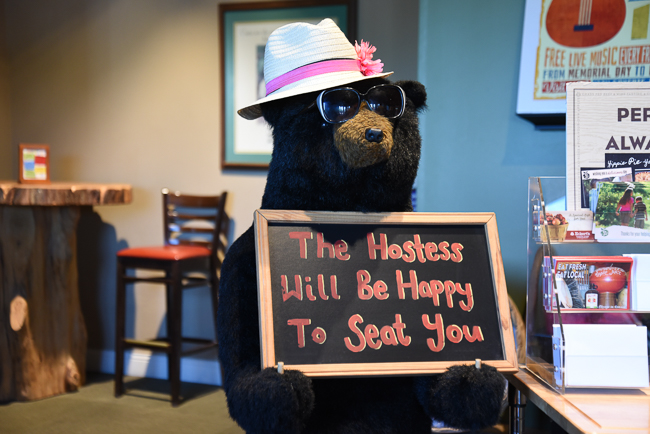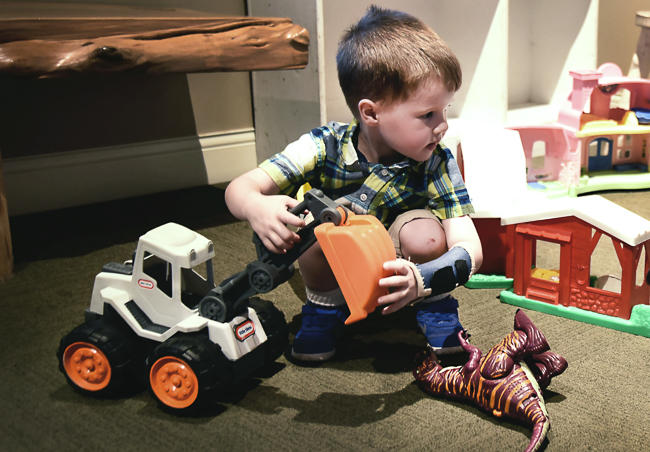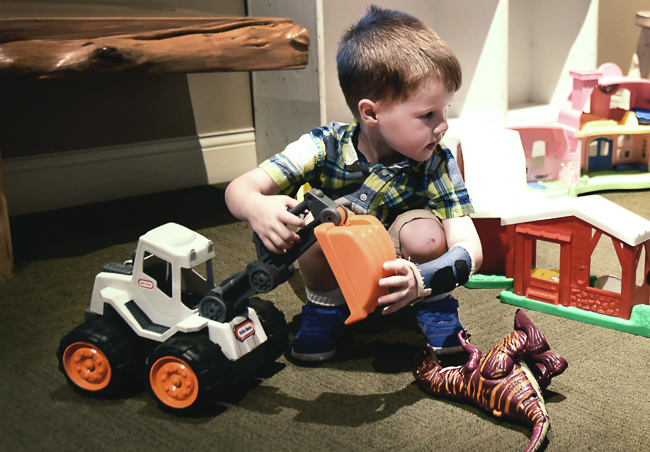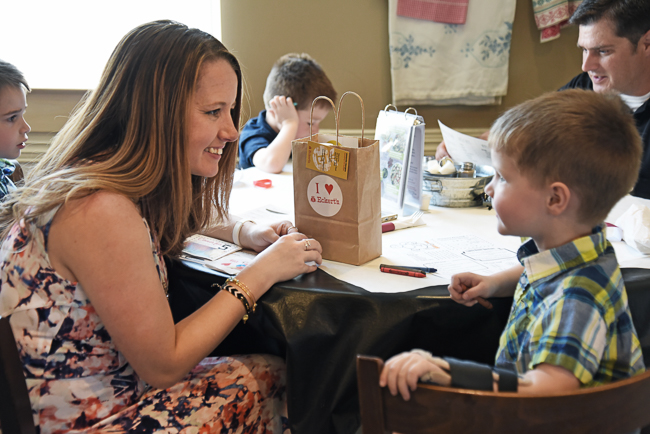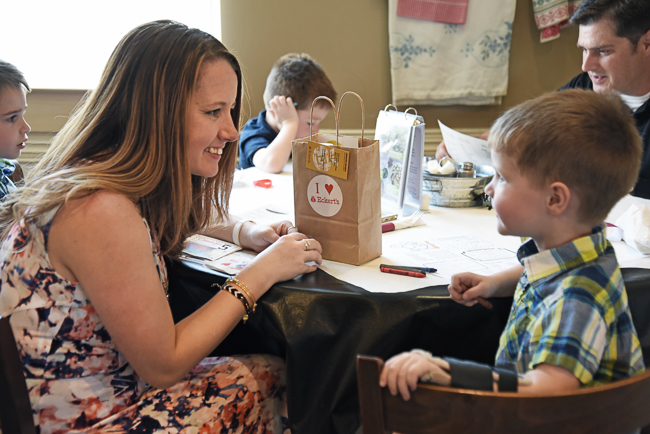 The dining tables are covered with a large white piece of paper which allows the kids to draw. They are also given kid's menus filled with activities to keep them occupied. It is a very family focused restaurant, which we love.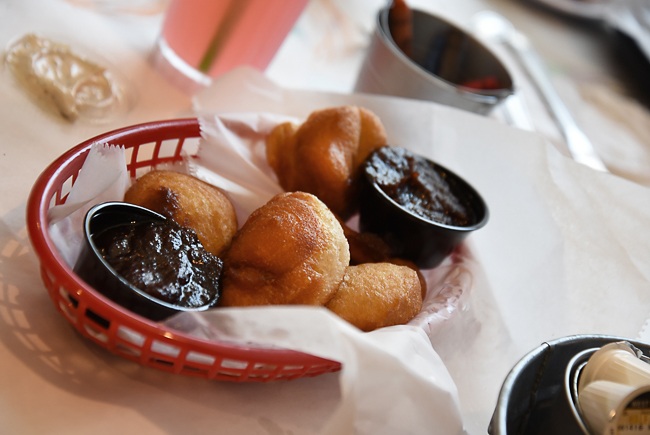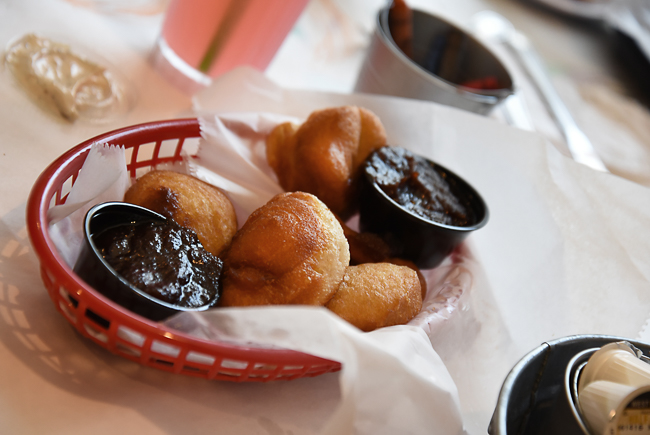 The menu is filled with comfort foods, sandwiches, all-you-can-eat fried chicken, fresh salads and much more. The kids menu had plenty of options as well, with the boys getting a hot dog, chicken tenders, and a flatbread cheese pizza.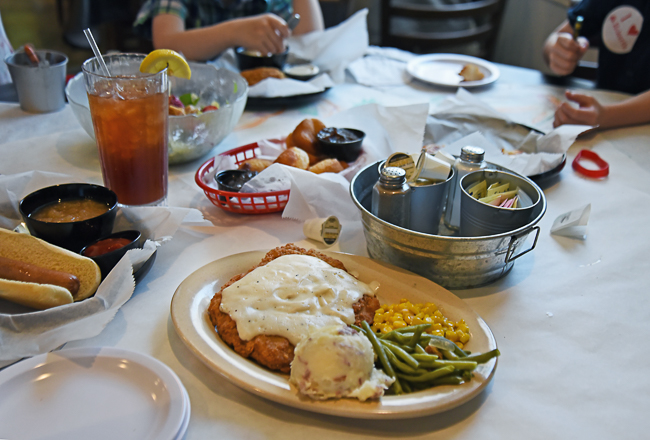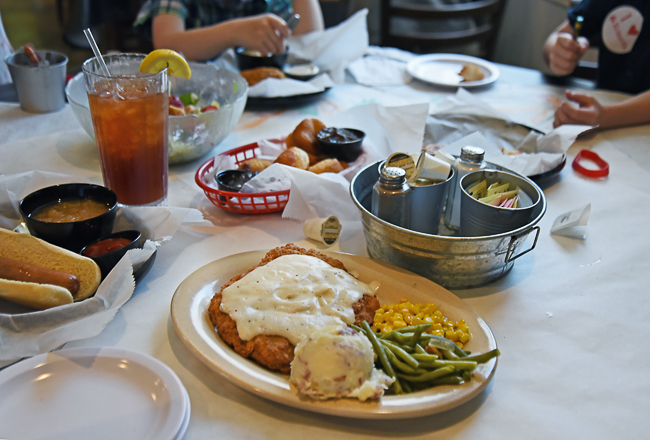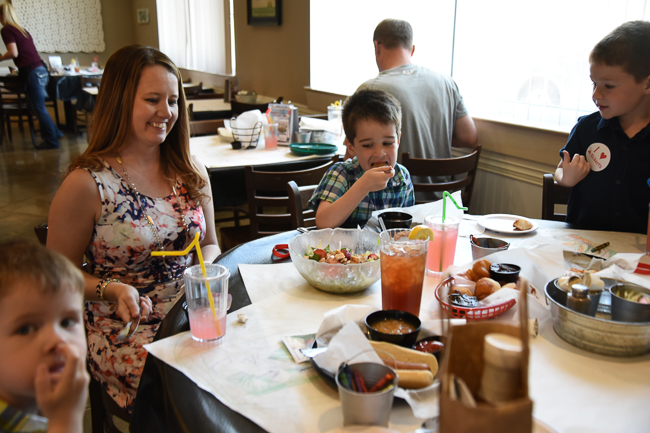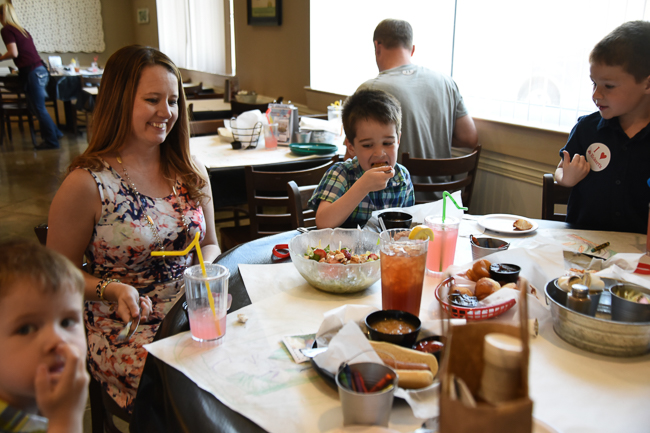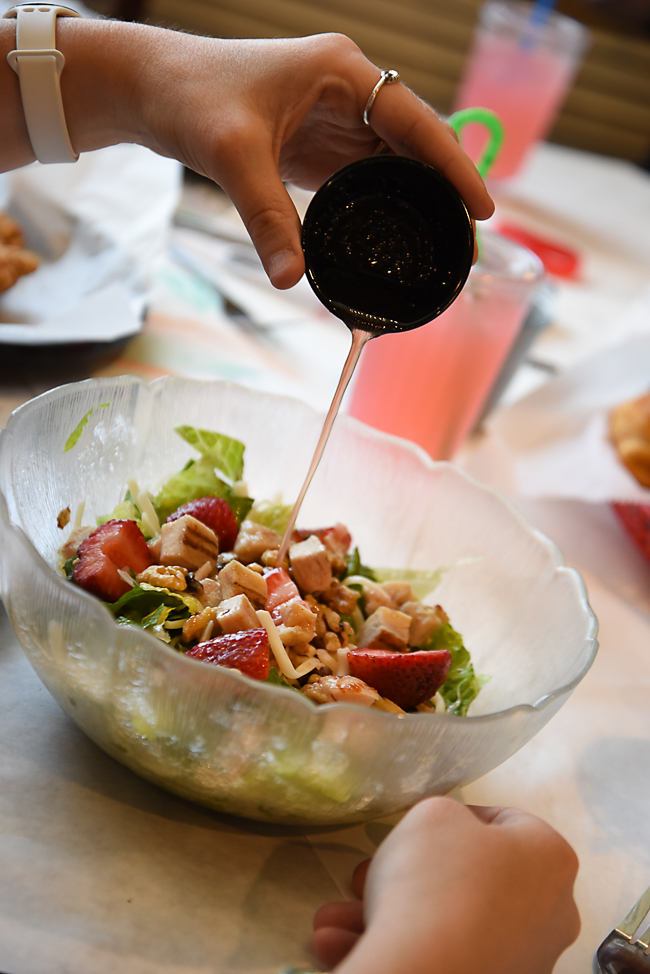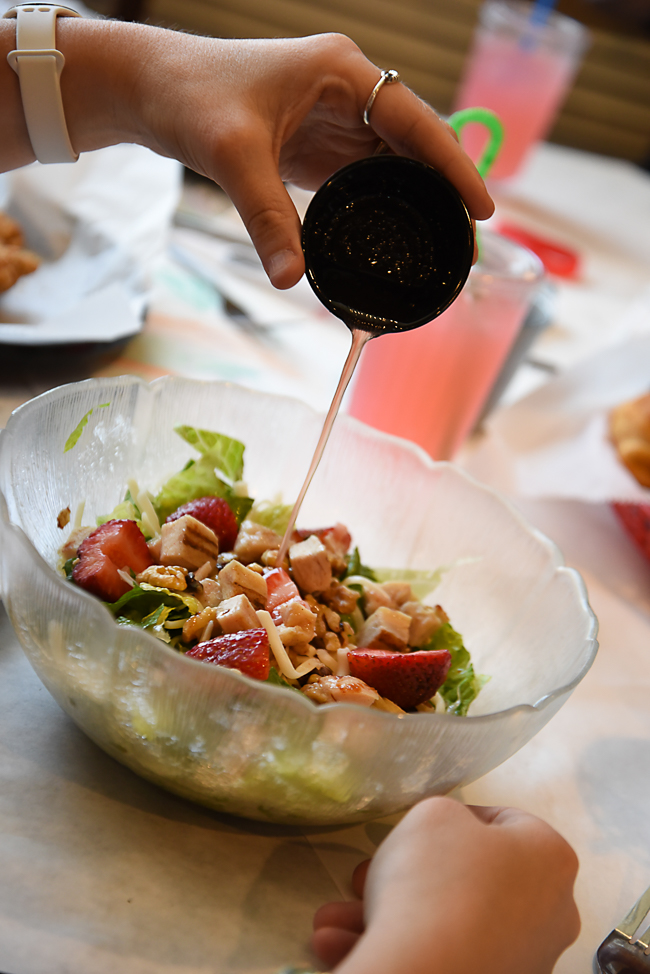 My husband opted for some comfort food: Country Fried Steak. Since it is strawberry season, I couldn't resist the delicious Aunt Helen's Strawberry Salad. Just calling it delicious doesn't do it justice. The homemade dressing is amazing.
It was a fabulous family lunch. Everyone was extremely satisfied with their food and the atmosphere was relaxing.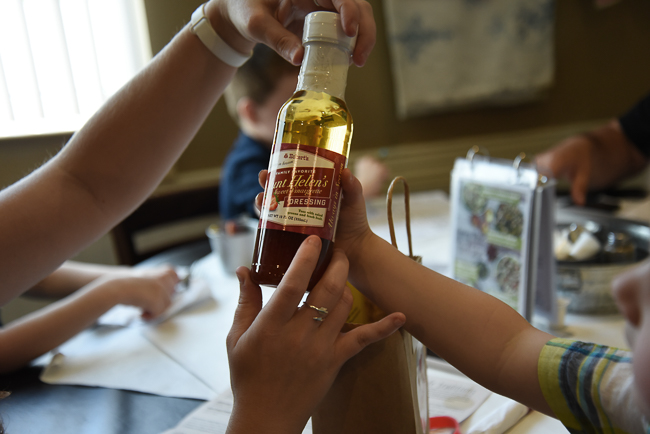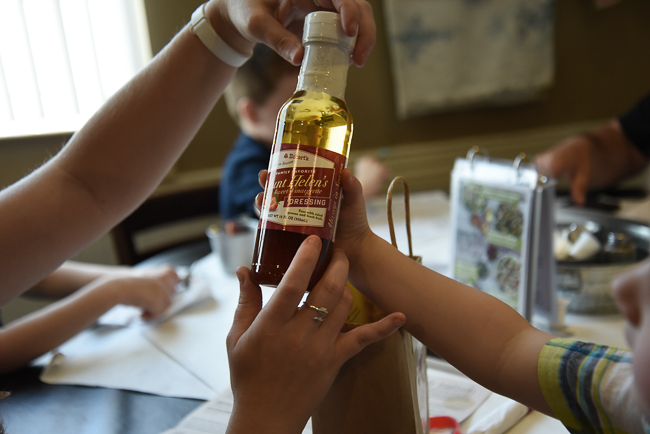 Strawberry Festival Activities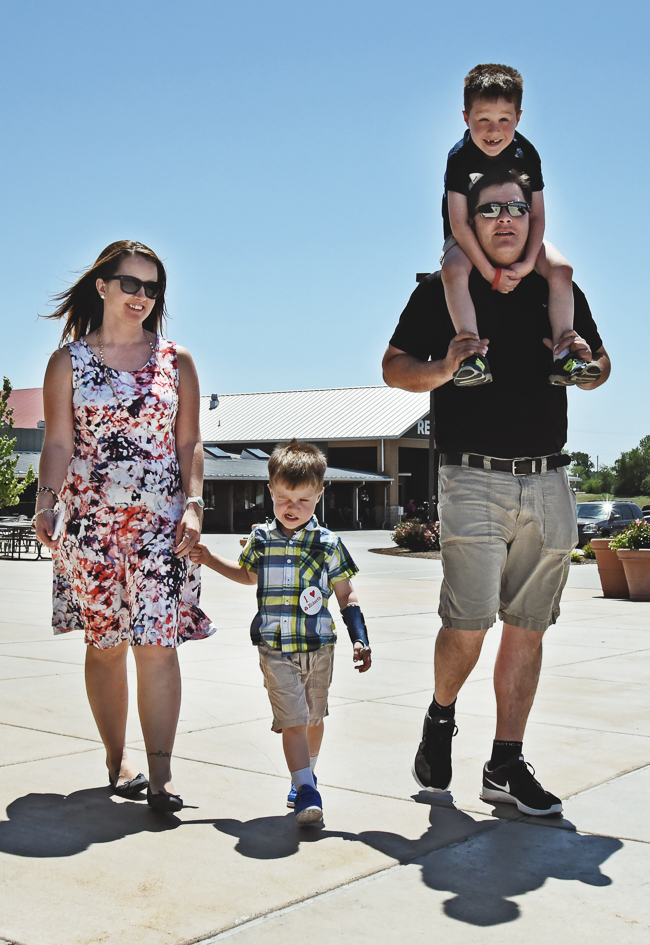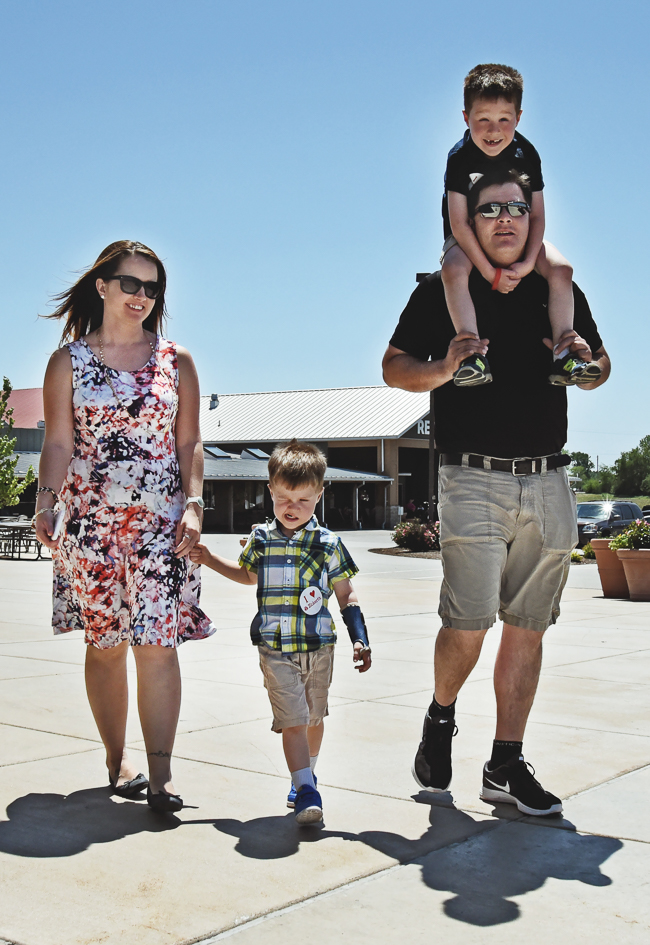 As I mentioned earlier, they have a Strawberry Festival throughout the month from 10am – 5pm (May 14, 15, 21, 22, 28, 29 & 30 at the Belleville Farm location).
They have an area that looks like an old-fashioned festival filled with kids activities: pony rides, animals for petting, carnival rides, inflatables, mini golf, a sandbox and more. It's free to go, however some activities and rides do have a fee.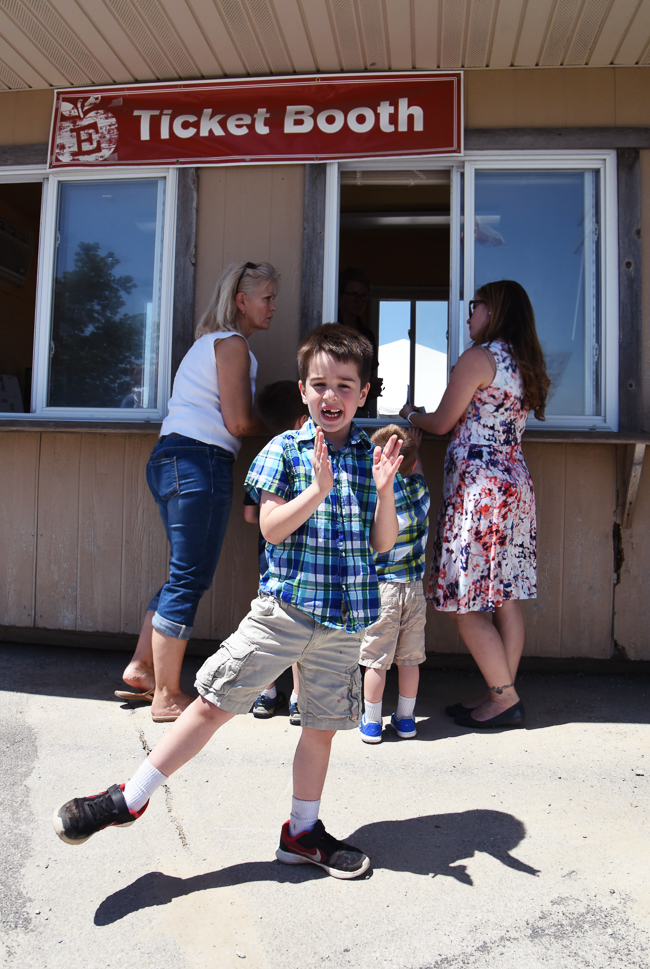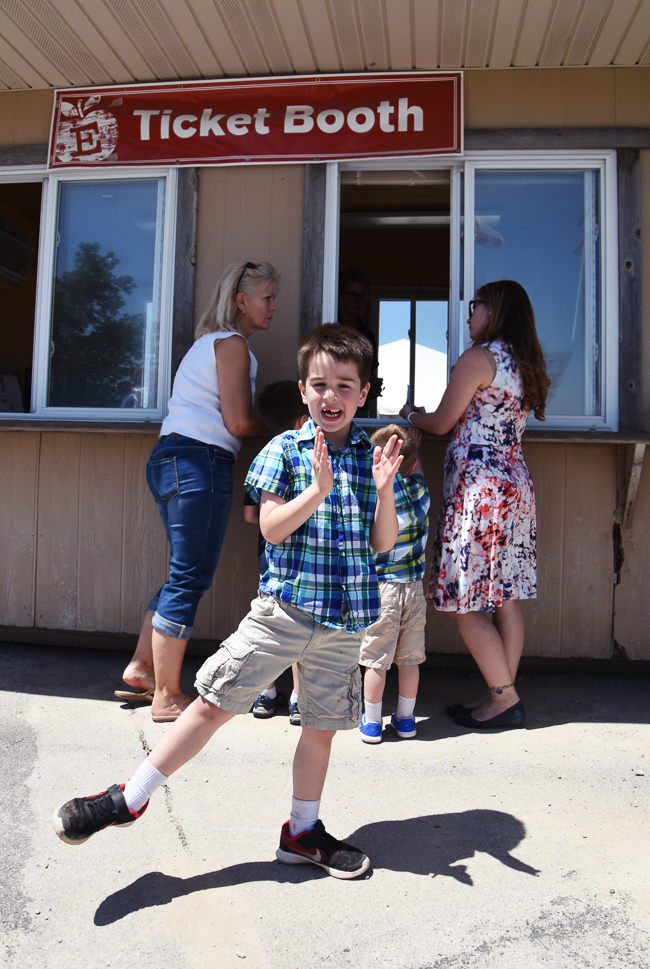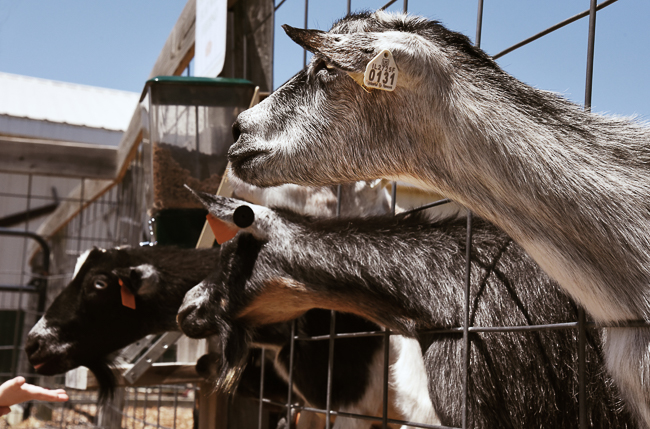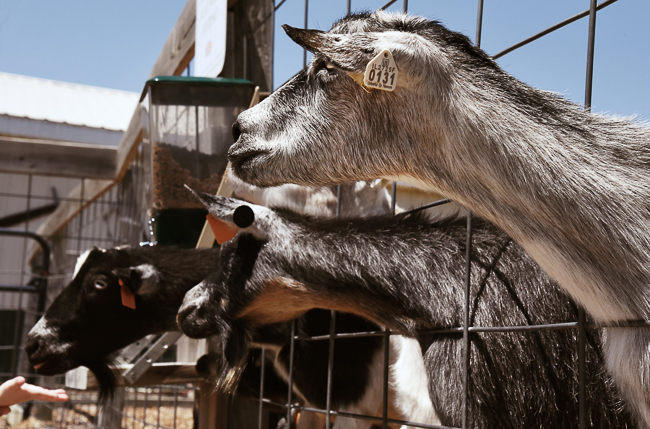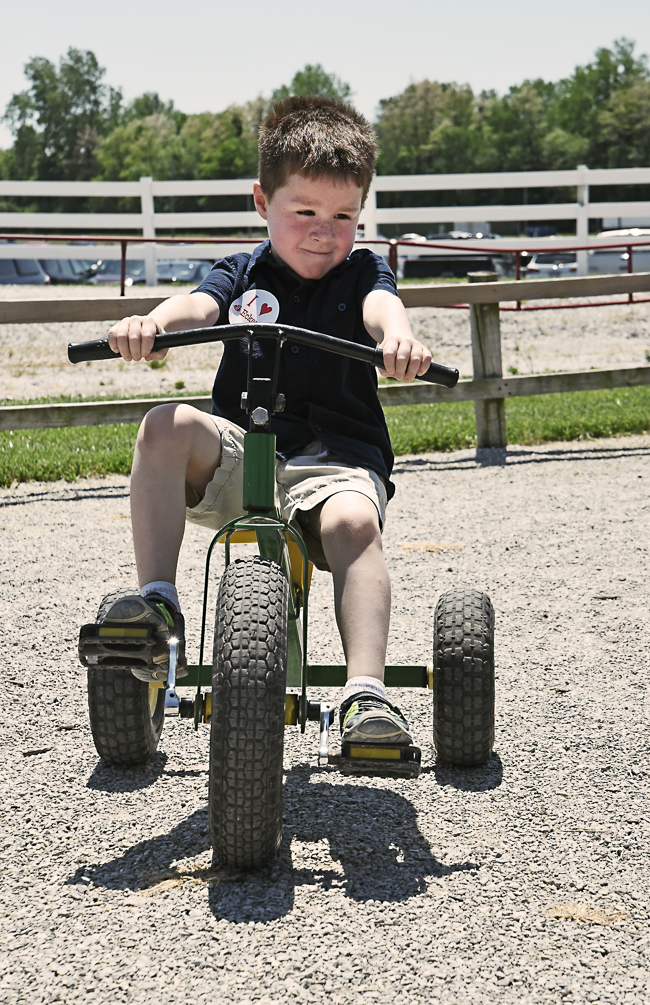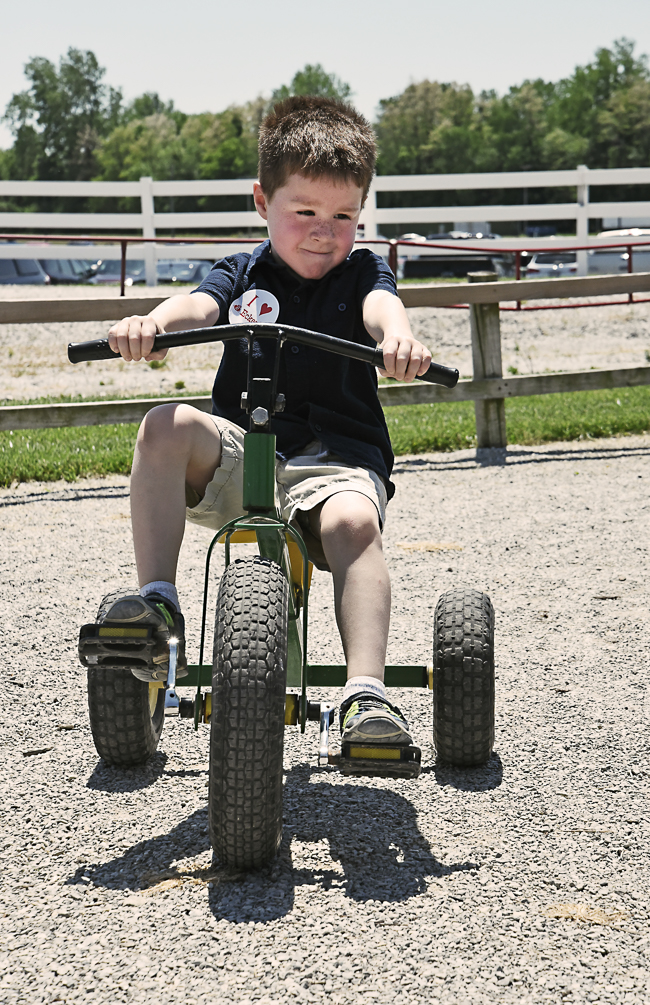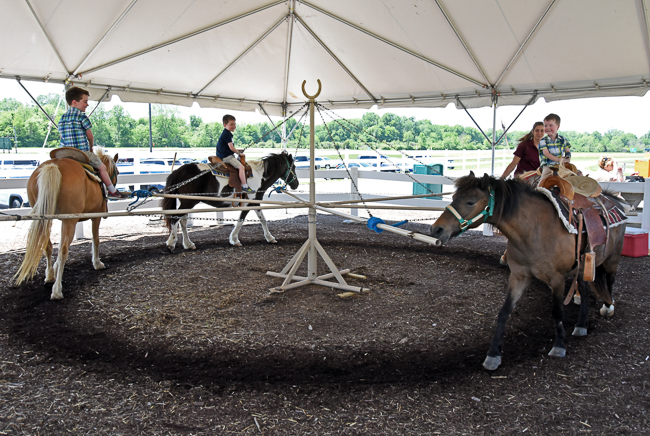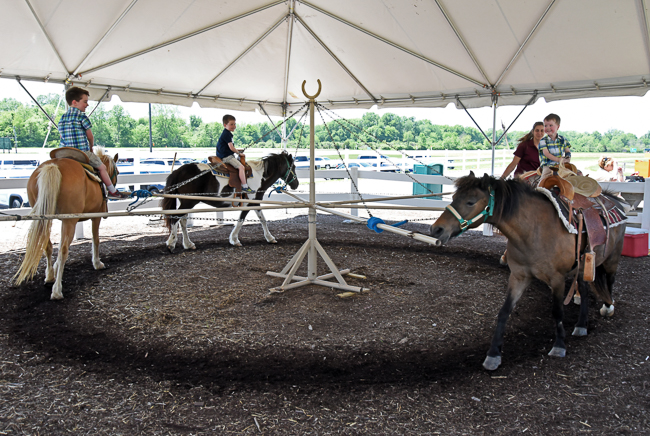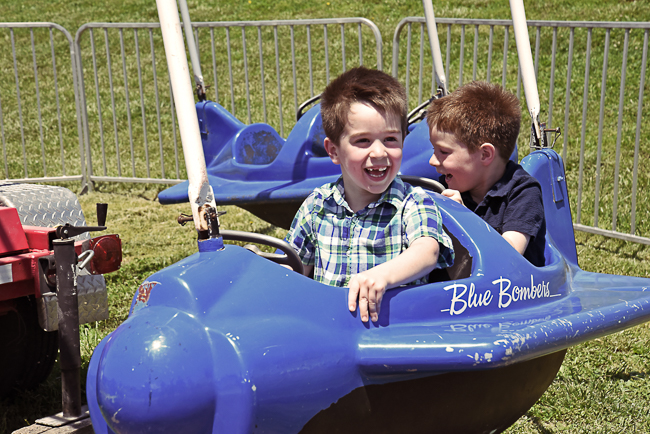 The kids were extremely excited about each one of the activities available and even asked to do a few numerous times. Between the animals and rides, they were all smiles no matter what they were doing.
Once they were all tuckered out, we walked over to Eckert's Frozen Custard Shop. It was a good way to cool down and enjoy the live entertainment.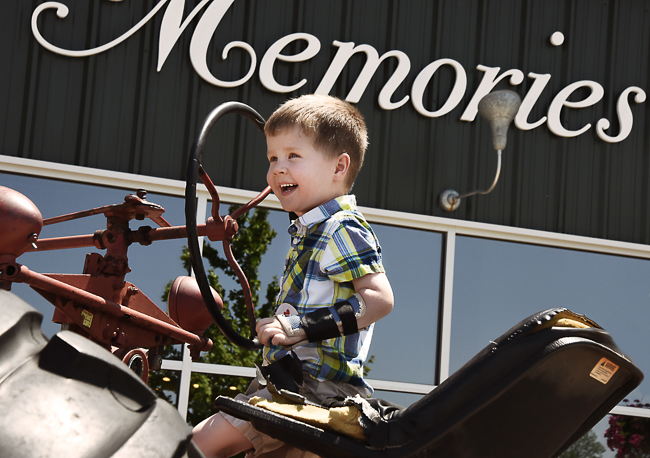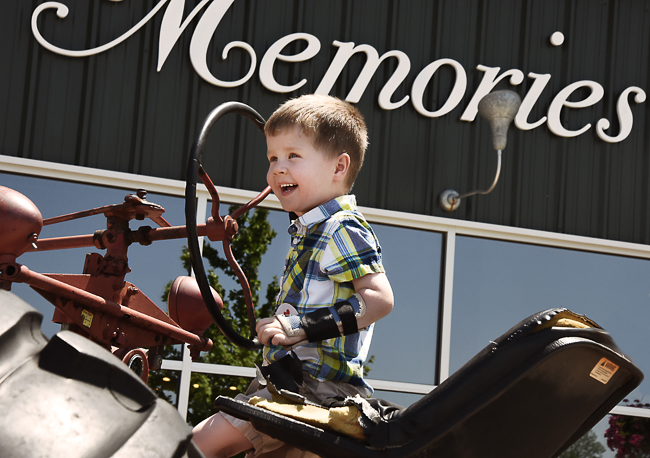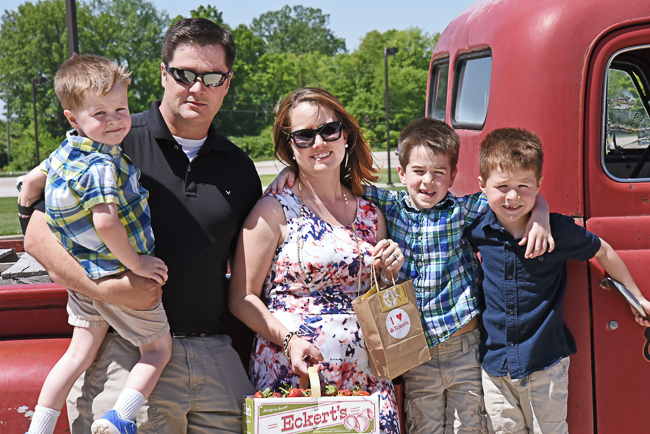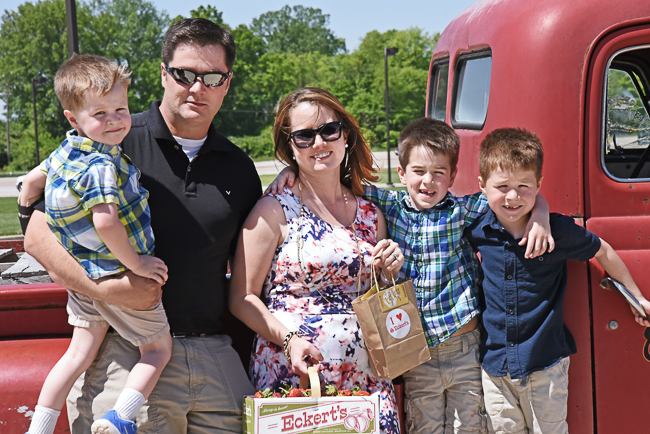 I asked each of the boys what their favorite part of the day was. Each answer was the same; 'all of it'. I'd say the day was a huge success. New memories were made and traditions were created. I can't wait until our next trip back to Eckert's.
Follow Eckert's for events and updates:
Facebook  · Twitter · Instagram