"I'm sharing how to clean your microwave in under 5 minutes featuring Zep's Microwave Miracle as part of a sponsored post for Socialstars #ZepSocialstars"
I know I say it often, but for me, cleaning isn't all that bad. I enjoy organizing, keeping things put away, and managing my house so it looks it's best. But then there are times when life happens. Those unexpected things that jump out at us and send our daily routines awry.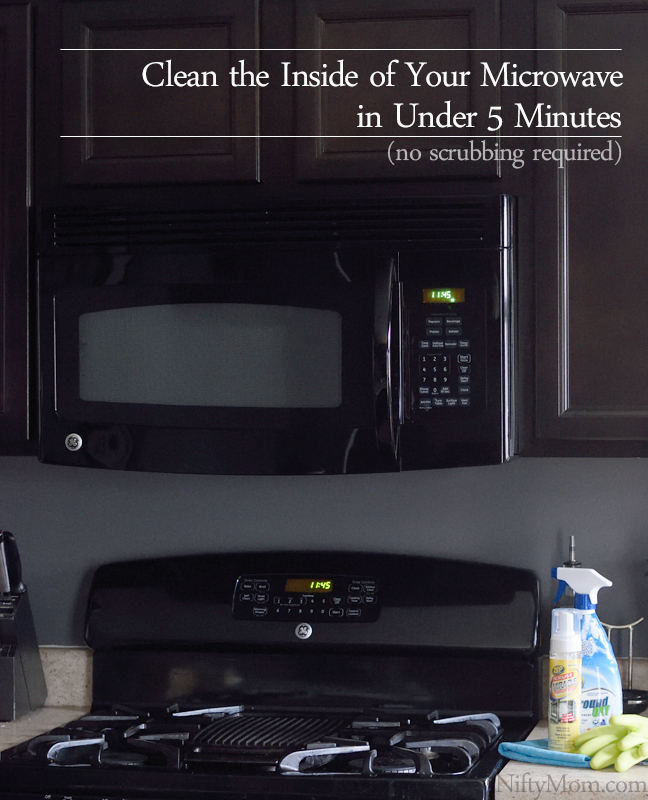 Two out of the last three weeks have been filled with colds, stomach bugs and sinus infections. Our whole house was down at one point. All three kids, my husband, and myself (I'm pretty sure the dog wasn't feeling too great either). When running a house of five, being down just one day can set me back a week. So imagine what happens when it goes on for a few days while everyone is sick.
When I got enough energy to try to get things straightened out I was greeted by 6 loads of laundry, a few loads of dishes and other unwanted clutter throughout the house. Things I am slightly accustomed to most days, just at extremely larger volumes. What I didn't expect was this……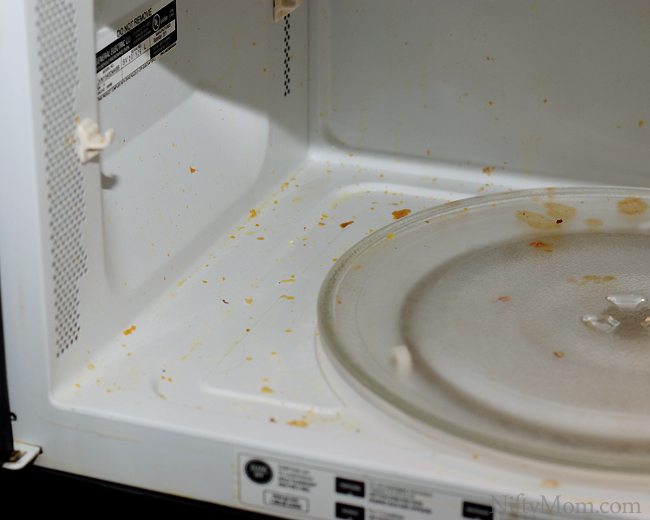 A microwave nightmare. While we were sick, the microwave got more use than usual. Those times I couldn't slave stand over the stove to make meals. Or when we went through cans and cans of soup. I am thinking there were a few times when the illness got to my brain and I forgot to cover the soup and it made a little mess. Too sick to deal with it, I left it. Or my husband did it. Let's just blame him for now.
So, my husband made a soupy mess and I am left to scrub off all that dried up, caked on food. That is the last thing I want to spend an hour doing while I have a whole laundry list of other things to catch up on. Luckily, I can get it clean with minimal effort and in less than five minutes.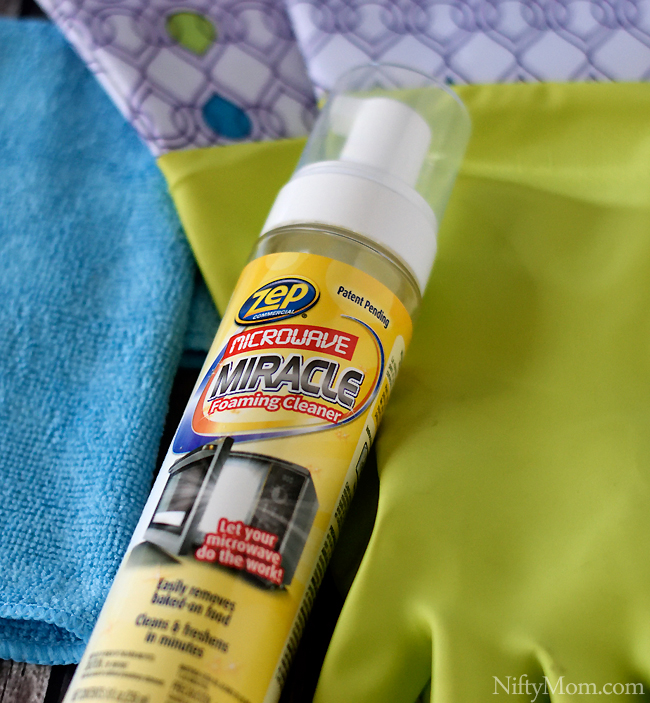 I grab a cleaning cloth, some rubber gloves, and Zep Microwave Miracle (available at Home Depot). The foaming cleaner basically lets the microwave do the tough work.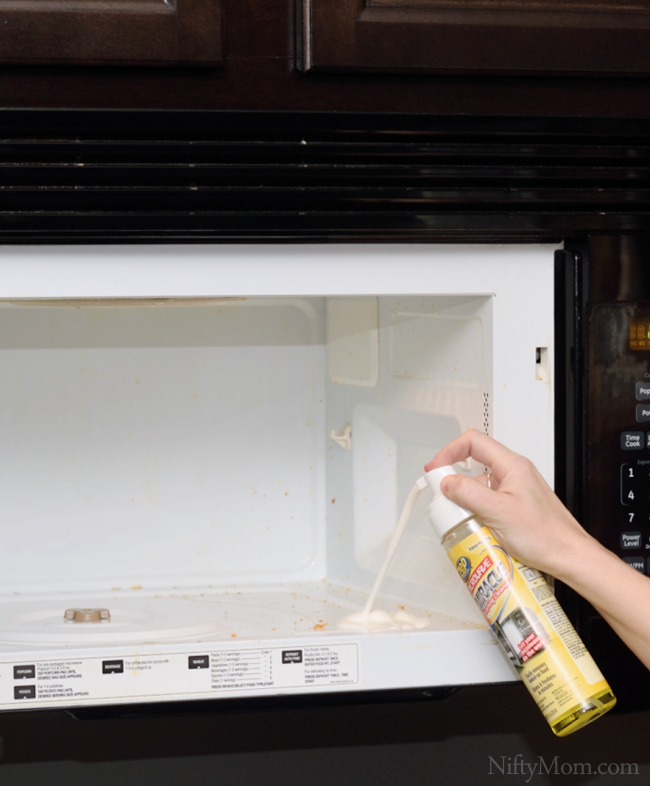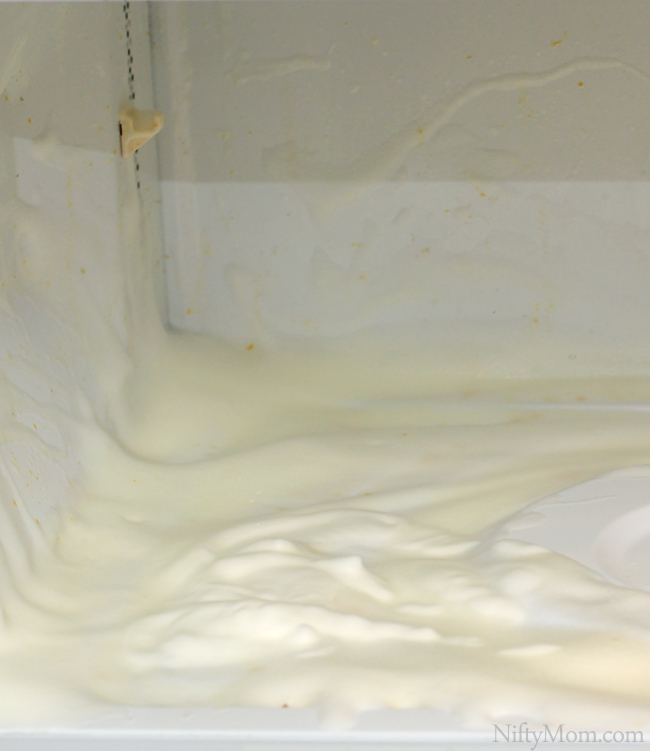 To use, simply coat the inside of the microwave with the foam spray. Then close and activate the microwave for two minutes (or less). In this two minutes, the microwave steam cleans itself. Let cool and wipe down. Yes, that simple.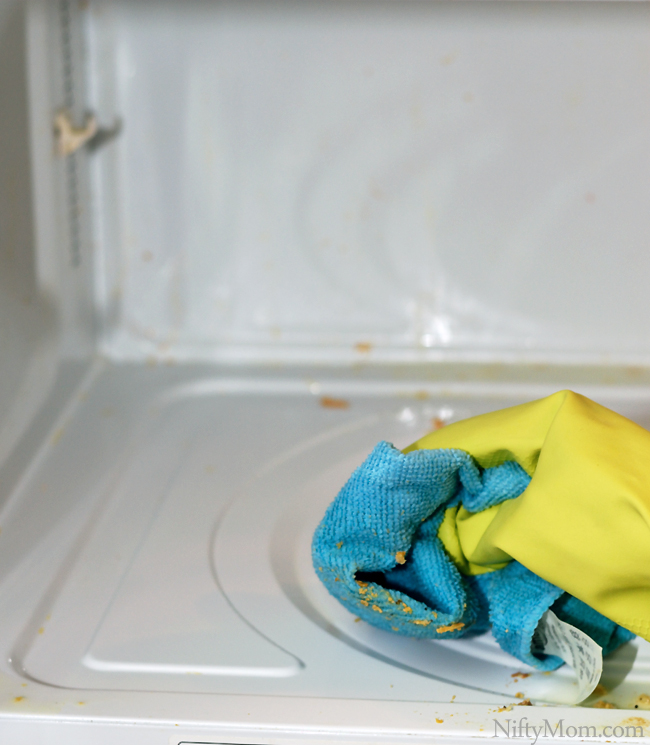 No scrubbing, just wipe it off. Then rinse off any areas that have contact with the food (I.E. turntable).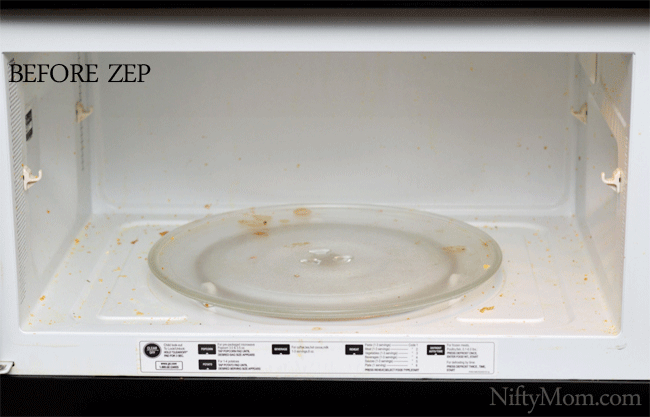 As a busy mom, this is extremely handy and effective. It also has a light citrus fragrance that freshens not only the microwave, but the whole kitchen.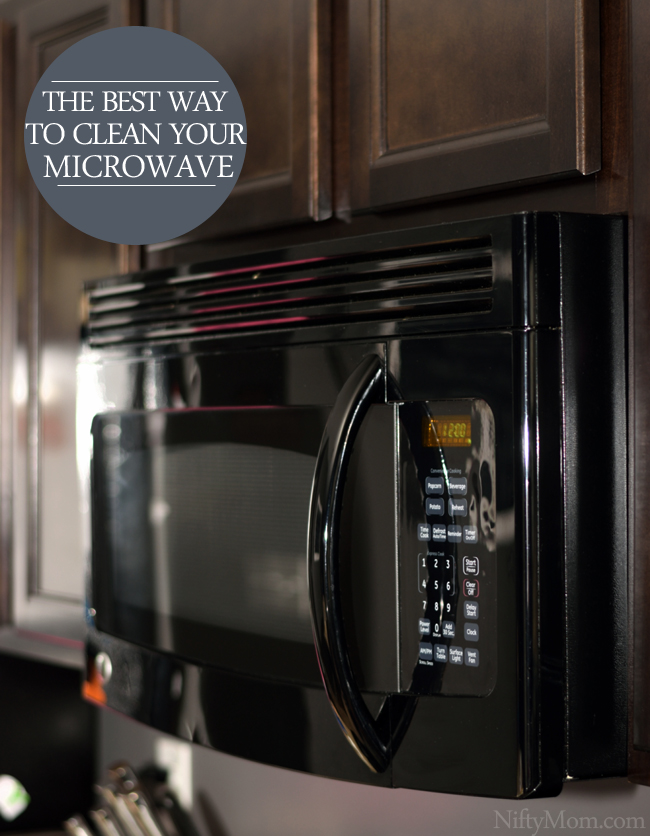 If you want to know what I use to keep the outside of the microwave clean, visit my post on Kitchen Cleaning: Highs & Lows.
What kind of mess can Zep Microwave Miracle clean from your microwave?