As a Bulu Box Ambassador, I received a subscription at no charge. All opinions are my own.
Finding new products to try is always a joy for me. When it comes to discovering new vitamins, supplements, and other nutritional products, I turn to my monthly Bulu Box. It is always full of great products and this month was no different. Plus, they even added a bigger discount to my coupon code for new subscribers I'm excited to share with you.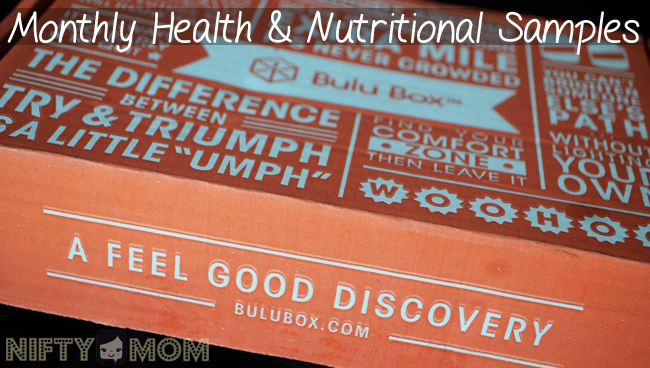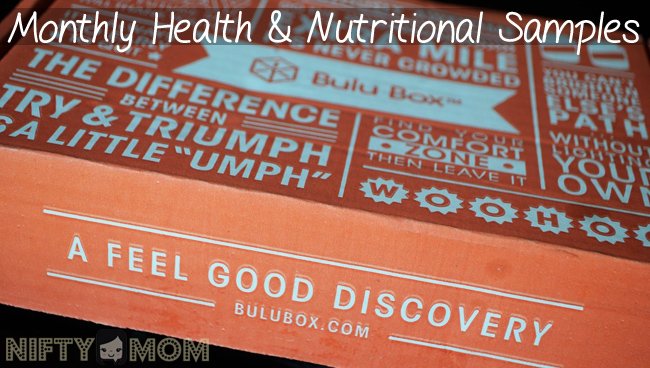 If you are unfamiliar with Bulu Box, it is a monthly subscription box that includes 4-5 nutritional/health samples from top brands. It can include anything from vitamins, supplements, online training vouchers, energy foods and more. The main thing I love about the samples is that it introduces me to products and brands I have never heard of. Included in each box is a summery card with information on each product and how much they cost. It takes the research out of finding new products.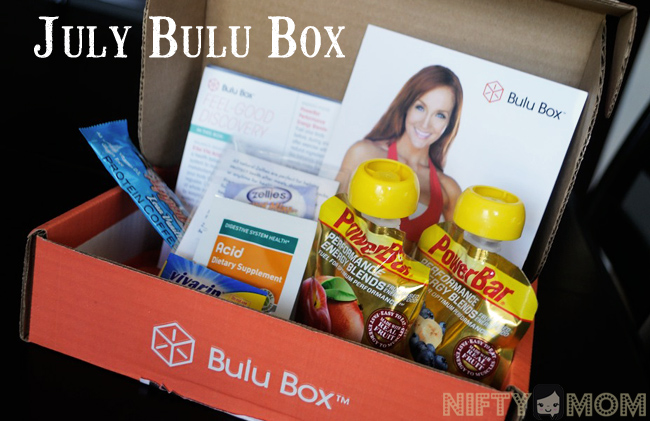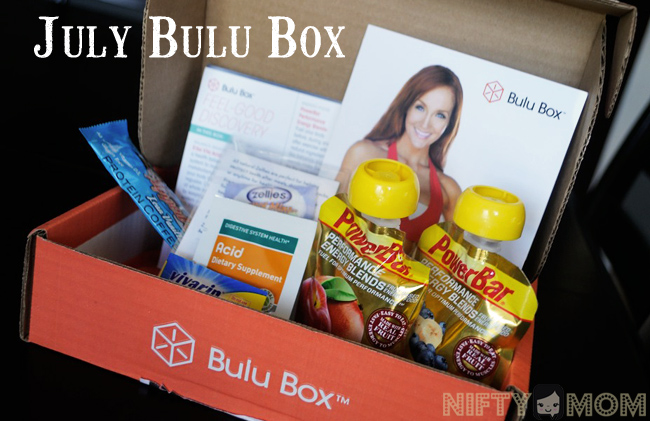 Boxes are sent out around the 15th of each month and last week I received the July box. It included:
Erba Vita Acid: Balance Digestion Tablets
Vivarin: Caffeine Alertness Aid
Zellies Xylitol Gum & Mints: Tooth Protective Gum
Ripped Cream: Protein Coffee Creamer
PowerBar Performance Energy Blends: Energy Food
$30 to Daily Burn: Online Training
I have never heard of any of these products so I am extremely pleased this month. PowerBar has some awesome products and I have never heard of these blends before now. They are amazing. I am also excited to try the protein coffee creamer. I am a huge coffee fan, as most of you know. I think they would be great way to get proteins.
Each box also normally includes workout moves and/or a recipe.  This month I got some good gym moves and a pre-workout power shake blend from Emily Reynolds.
If you want more samples of what can be included in the boxes, view some of my past Bulu Boxes.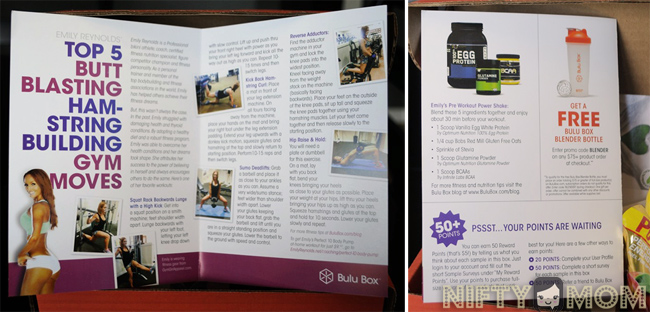 FREE Bulu Box Coupon Code or 50% Off Subscription
There are two different boxes, the original Bulu Box with feel good discoveries and and the Weight Loss box that is geared more towards products that help you loss weight. You can pick which one you want when you place your order and you have the option to change it each month no matter which subscription you have.
If you are interested in trying Bulu Box, they offer the following subscriptions:
Month-to-Month – $10 + Free Shipping
3 Month – $30 + Free Shipping
6 Month – $60 + Free Shipping
12 Month – $110 + Free Shipping
You can use coupon code BULUGAN311 to get $10 off the month-to-month order, so a FREE box.  You can cancel the Month-to-Month subscription at anytime with no fees or penalty. If you prefer to get a longer subscription, the coupon code will deduct 50% off the 3, 6, or 12 month subscriptions. That is a HUGE discount! This coupon code is for new, first-time customers only.
Another bonus – You can also easily earn reward points with each box to use towards purchasing full-sized products on their site. I am trying to decide what I want to buy with my points right now because I have over 200, which is $20.
ORDER YOURS NOW and let me know what you think!
Nov 2013 Update: This coupon code is now only good for 50% off any subscription for new customers (which still rocks).