I received NeoCell's liquid supplements to review. All opinions are my own.
I am a firm believer that beauty starts within. Not just inner beauty, but also physical beauty. I have been learning about products and supplements that promote beauty and healthy lifestyles through liquids, chews, pills, powders and more. My go-to brand for such products has been NeoCell and I have found a couple more of their products that I truly enjoy.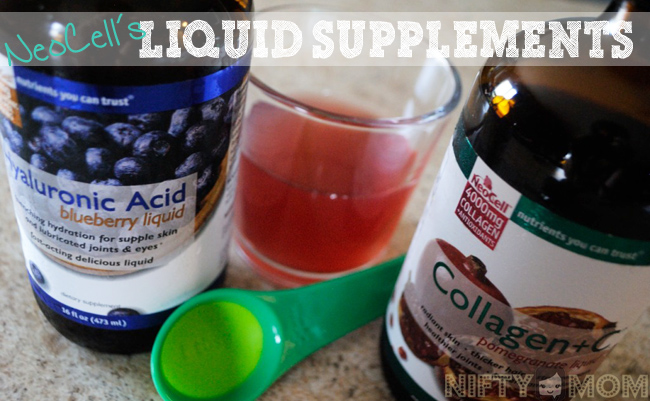 A few months ago I was introduced to NeoCell, a company devoted to promoting healthy lifestyles and collagen. They have a wide variety of collagen and other dietary supplements that I was interested in. Their collagen soft chews and serums definitely impressed me after using them for a month. With all the products they offer, I was very intrigued by the liquid supplements. It is a great option for people that don't prefer to take pills.
NeoCell's Collagen+C Pomegranate Liquid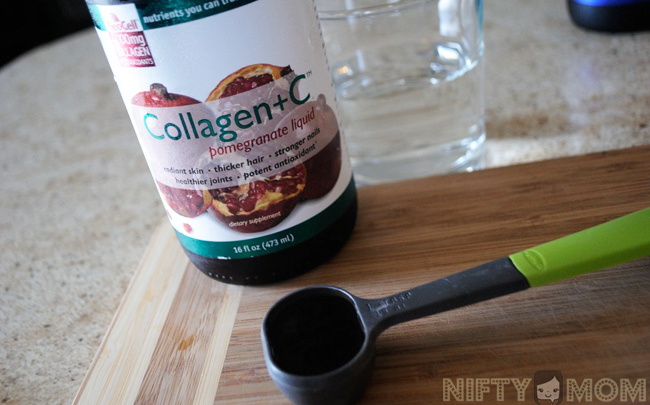 Collagen+C Pomegranate Liquid is a dietary supplement with many benefits. It's great for promoting thicker hair, stronger nails, radiant skin, healthier joints, and potent antioxidants. This is possible because just one tablespoon is packed with 4000mg of collagen, a powerful fruit blend, and 50mg of Vitamin C. The daily dose is one tablespoon in the morning thirty minutes before eating. It can be taken by itself or mixed with six ounces of water, juice, or herbal tea. I prefer taking a spoonful by itself. The flavor is slightly tart, but isn't horrible by any means.
NeoCell's Hyaluronic Acid Blueberry Liquid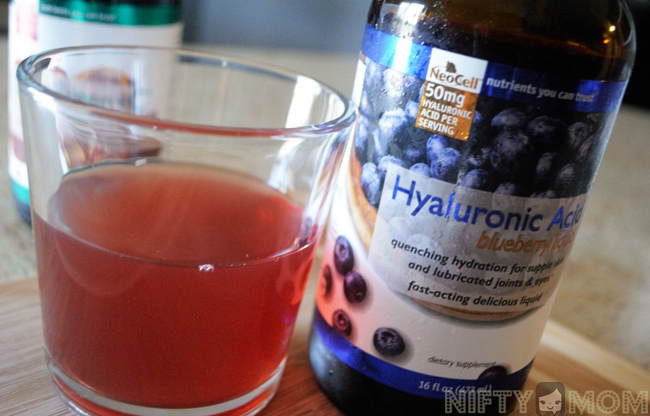 Not too long ago, I had no idea what Hyaluronic Acid (HA) was. I have since learned that it is one of nature's most water-loving molecules. It has an ability to bind enormous amounts of water and serve as a lubricate to tissues and provide hydration. Our body has a high consideration of HA in our eyes and joints. Just like collagen, as we age, the HA naturally decreases and can lead to joint issues, poor vision, dry eyes, wrinkles, and sagging skin.
Like the Collagen+C, it is recommended to take one tablespoon of the Hyaluronic Acid Blueberry Liquid daily, alone or mixed with six ounces of water, fruit juice, or herbal tea. Each tablespoon is packed with 50mg of MA, 50mg of Vitamin C, and 5.5g of fruit blend including pomegranate, blueberry, cranberry and more. I also take this one alone (I pictured it mixed with water so you can see what it looks like and how much it is). The flavor is sweet and fruity and I actually enjoy it.
Supplementing with collagen and HA creates a powerful antidote that works together to promote beautiful skin and healthy connective tissues.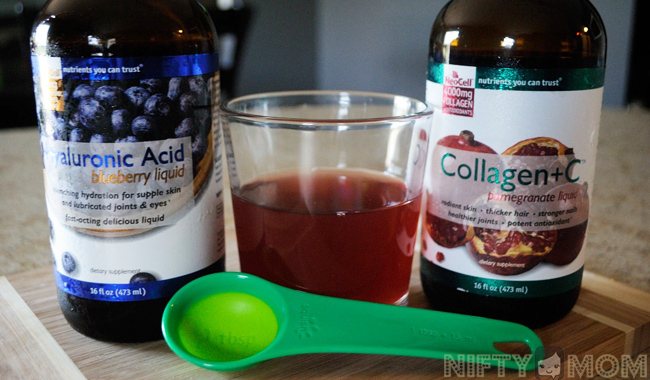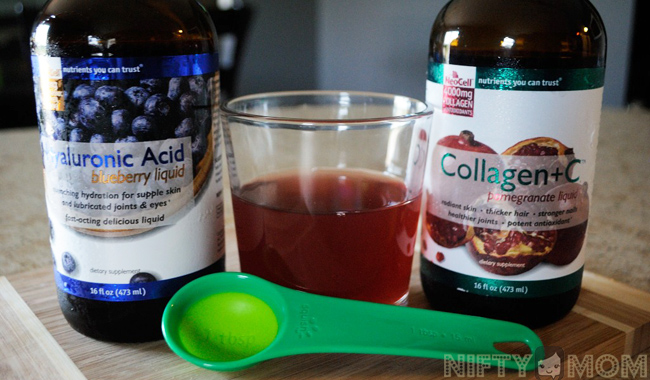 I can't tell you for certain what all has improved, but I think my skin has improved and glows. I use to get little bumps on the back of my arms and since taking the liquids, they have disappeared 90%. Does it have to do with the liquids? I can't say for certain, but my vote says it does because I haven't changed anything else in my daily routine. My skin also hasn't been dried out and overall, I feel like I have hydrated, radiant skin. It makes me feel healthier and happier.
Both liquids are available in 16oz bottles containing 32 (1 tablespoon) servings for around $30 each.  Find a local retailer near you or purchase them online on Amazon.com.
To learn more about collagen and HA, I recommend visiting NeoCell.com and watching their YouTube video Collagen and Hyaluronic Acid's Role in the Body.
Follow @NeoCellHealth on Twitter and become a fan on Facebook for the latest updates, tips, giveaways and more. NeoCell has became a brand I can trust with many different supplement and health products.