My husband is the perfect model of a workaholic. Since it's my job to make sure there is a meal on the table three times a day, I also have to make sure my husband has food when he is at work and working late. The newest addition to his at-work meals is the new Velveeta Cheesy Skillets Singles.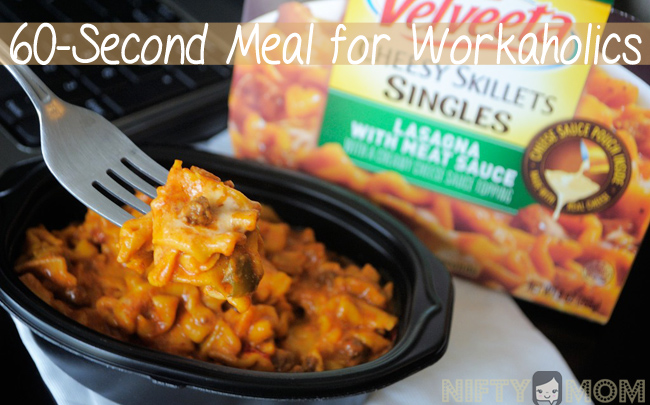 When there is a lot going on at my husband's job, he often is working late and on weekends. He has been putting in 60-70 hour work weeks the last few weeks. I think today is the sixteenth day in a row he has worked. Since he is working so much, I try to keep a stock of lunch meals for him to take to work. If I don't, he eats out a lot and it could get expensive quick.
Sunday evening when I was looking for a snack, I realized I didn't get anything for Tony to take to work for the week. I couldn't let that happen,  so after the kids went to bed I make a quick trip to Walmart to pick up some lunch items.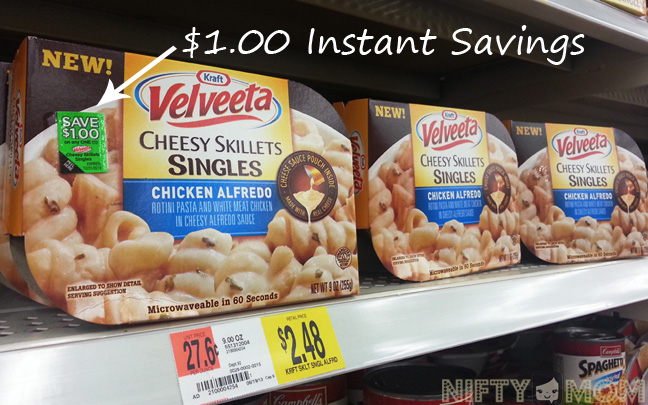 Last week he expressed that he was getting bored with sandwiches and frozen lunches. I wanted to find a few things that were new to him and could still make a tasty, quick meal. I have seen some advertisements for the new Velveeta Cheesy Skillet Singles and even knew there was a $1 off coupon in the 7/28 SmartSource coupons. Since I forgot to grab the Sunday Paper that weekend, I was excited to find a few packages with a $1.00 off coupon. I couldn't pass up the singles for under $1.50 with the coupon.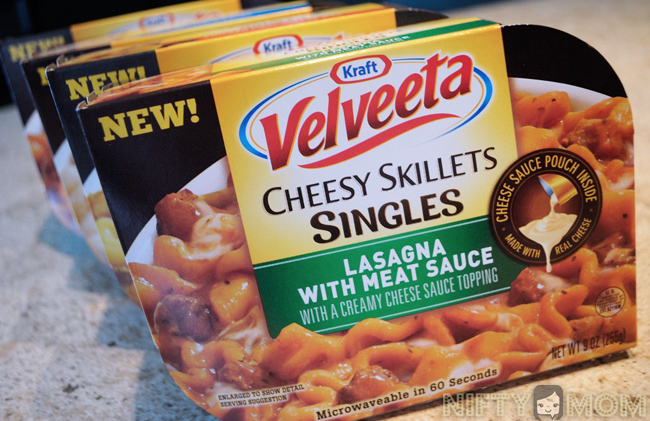 There are four varieties available: Lasagna, Chicken Alfredo, Chicken Chili Cheese Mac, and Ultimate Cheeseburger Mac. They must be a hit, because my store was out of the Ultimate Cheeseburger and I purchased the last two Lasagna singles (plus one each of the other two).
The convenience of this quick meal is perfect for my husband at work. He can keep a few in his desk for days he works through lunch or late into dinnertime. He can easily grab one, pop it in the microwave for 60 seconds, mix in the cheese sauce (AKA liquid gold), and enjoy it at his desk.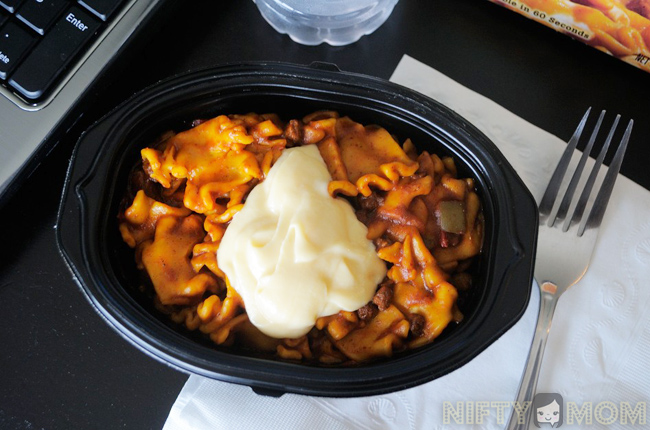 The taste, as expected, is just as flavorful as the Velveeta Skillet Dinners. It is full of cheesy, meaty, seasoned noodles. The portion is enough for a #PersonalFeast for a hardworking man like my husband.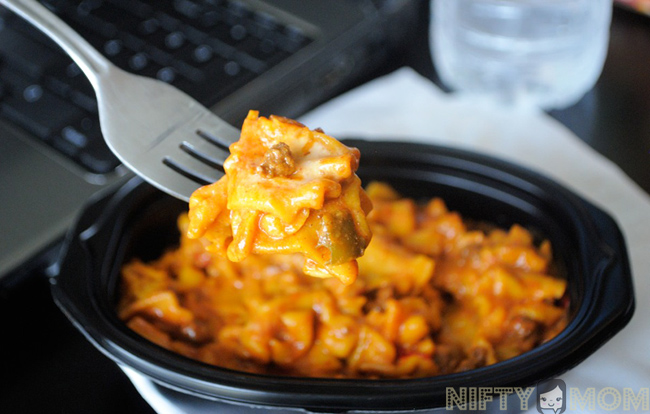 Since my husband works a lot, it is important to let him know how much I appreciate him and all he does for his family. It can just take a second to write a quick note and put it somewhere unexpected. My heart notes can slide easily into the corner of the Cheesy Skillet Singles package. When he opens the package during a his long hours at work, he will find more than just his tasty meal to keep him going through the day.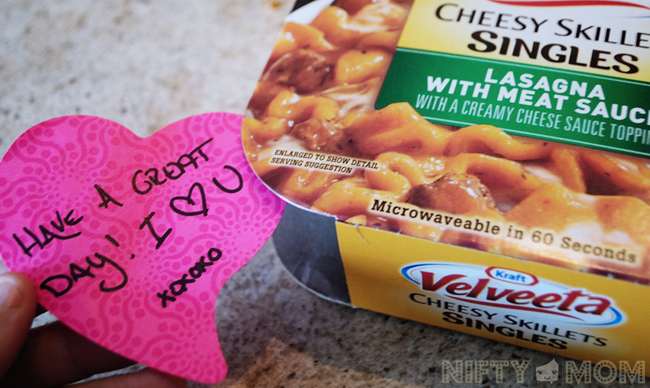 Have you tried the new Velveeta Cheesy Skillets Singles yet? When you do, don't forget to look for the $1 off coupon on some of the packages.