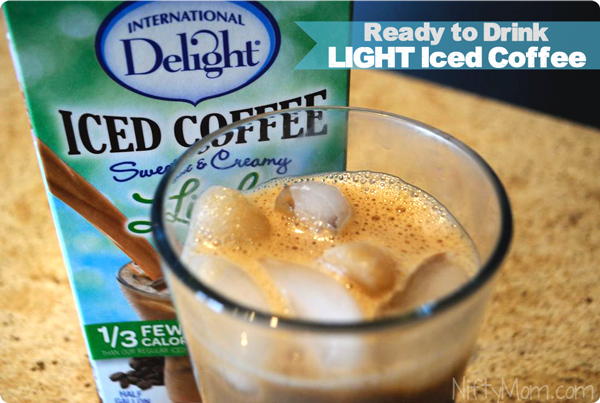 It's no secret, I am a lover of coffee. Not a day goes by that I don't drink at least two cups. One of my favorite coffee drinks is iced coffee. However, I don't drink it as much as I would like because at a coffee shop it is too expensive to purchase daily and I don't have time to make my own at my house. To enjoy iced coffee at home, I found that drinking International Delight Iced Coffee was my answer. But I had a dilemma. I have just about lost all my baby weight (yay!) and I am really starting to watch my sugar and calorie intake. I was dreading the thought of fewer iced coffees in my life. How would I get through my hectic day without that one indulgent drink that puts a smile on my face?  Fortunately, International Delight heard my plea and is introducing their New Light Iced Coffee.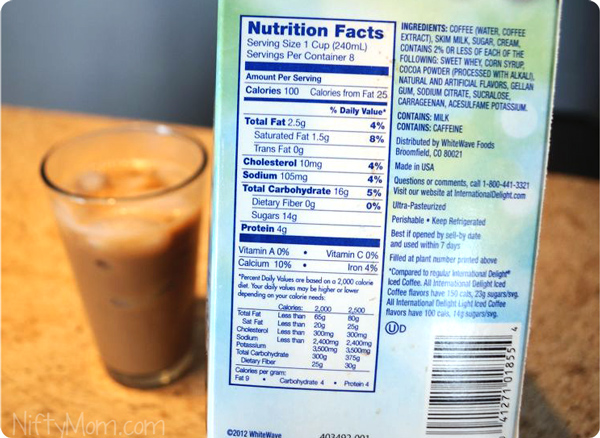 The new Light Iced Coffee has 39% less sugar and one third fewer calories than their regular iced coffee. That's only 100 calories in a cup. I can handle that… daily! There are two flavors, Mocha and Vanilla. I cannot tell you my favorite, because I enjoy them both so much it is hard to pick. With the first sip of each, I fell in love. I couldn't believe how amazing and flavorful it was coming right out of a carton into a cup of ice. Is it really that easy to get a tasty cup of light iced coffee? I am pleased to say, 'yes'. And the sweet, creamy drink makes for a great afternoon treat.  I now can easily enjoy a cup after lunchtime while the kids take their nap. I get a nice guilt-free pick-me-up to get through the rest of crazy day.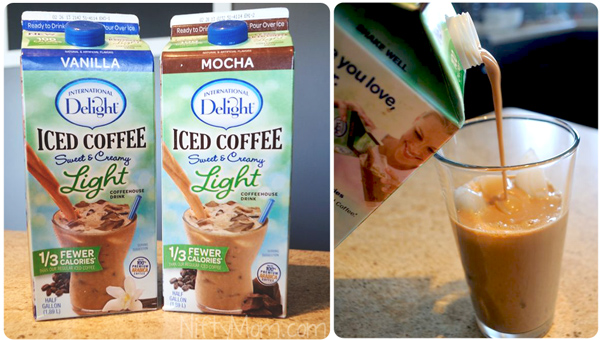 What about when I am on the go though? Every time I am in my car, no matter where I am headed or what time it is, I have an uncontrollable urge to go to a coffee shop drive-thru and I always follow through with it. For the first time, I have been able to avoid those trips to the coffee shops. I pour a cup of International Delight Light Iced Coffee with ice into my travel cup before heading out the door. Not only does it save me money, it also saves my waistline.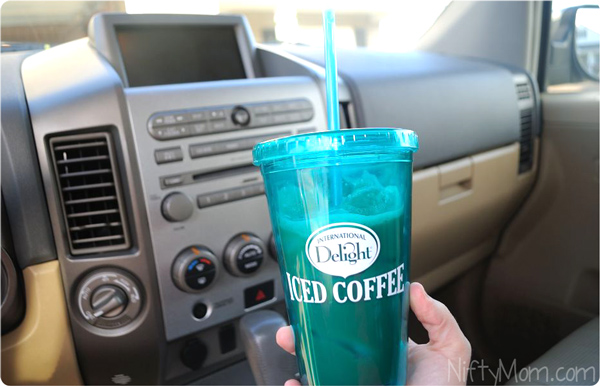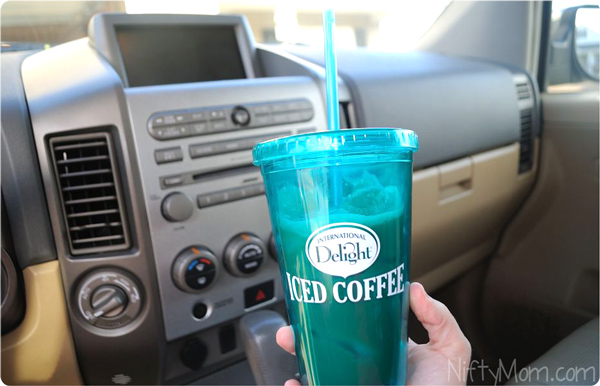 I know you can't wait to try the NEW Light Iced Coffee as well. The wait will be over soon as it will be hitting your local Walmart starting January 21st, 2013. Until then, connect with International Delight on Facebook and follow @indelight on Twitter for the latest news and updates. You can also sign up with International Delight awesome coupons and deals.
"I am a member of the Collective Bias®  Social Fabric® Community.  This shop has been compensated as part of a social shopper insights study for Collective Bias®  and WhiteWave #CBias #SocialFabric All opinions expressed are 100% my own."