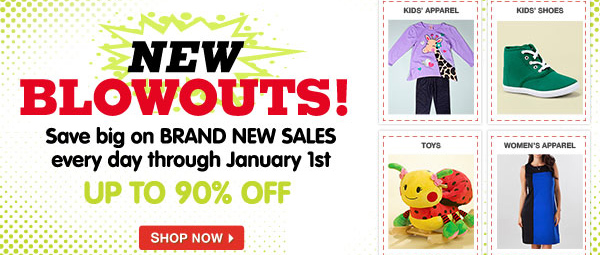 Right now on Totsy, you can find their HUGE Blowout Bash! They have a little bit of everything up to 90% off with prices starting at $1. I just found a toddler shirt 95% off for just $1 in the Levi Blowout Section! There are TONS of things to choose from: outwear, toys, shoes, kitchenware, holiday collections, baby essentials, apparel for babies, infants, toddlers, kids, and women. Things are selling out , but they are adding new items daily until Jan 1st!
If you are unfamiliar with Totsy, it is a daily deal website that features tons of products for babies, kids, and moms, up to 90% off. It is free to join!
Start shopping this HUGE BLOWOUT SALE before everything is SOLD OUT!