*As a Bulu Box Ambassador, I received a subscription in order to provide an honest opinion.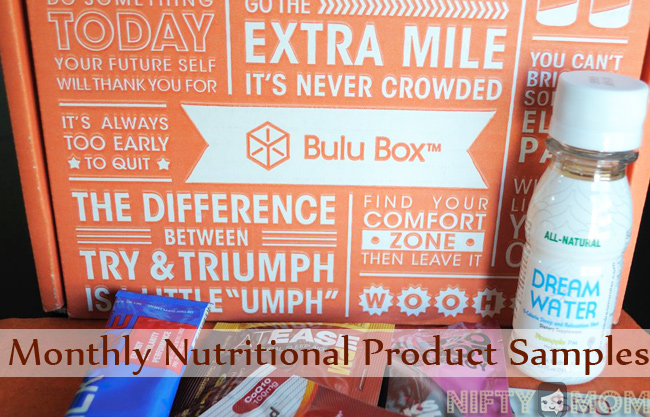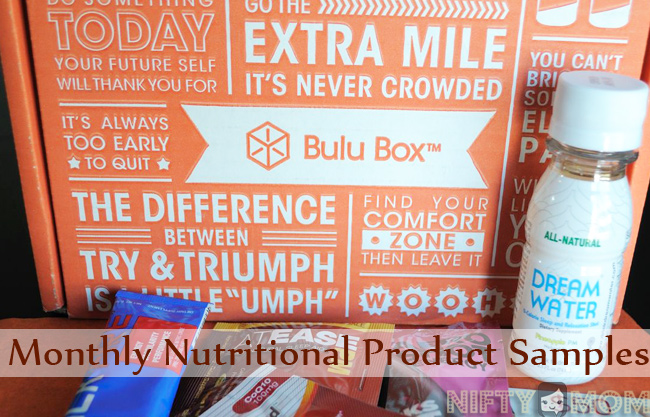 Lately, I have been trying to focus more on my health. I have been trying to eat better, take vitamins, and workout. Every time I start to do some research and read about different products, I just get overwhelmed. There are a lot of different vitamins, fitness programs, and products that promote a healthy lifestyle out on the market. When something comes around to help assist me in discovering new products, I can't pass it up. When I learned about Bulu Box, I couldn't wait to see what it was all about.

Vitamin / Supplement Monthly Subscription Box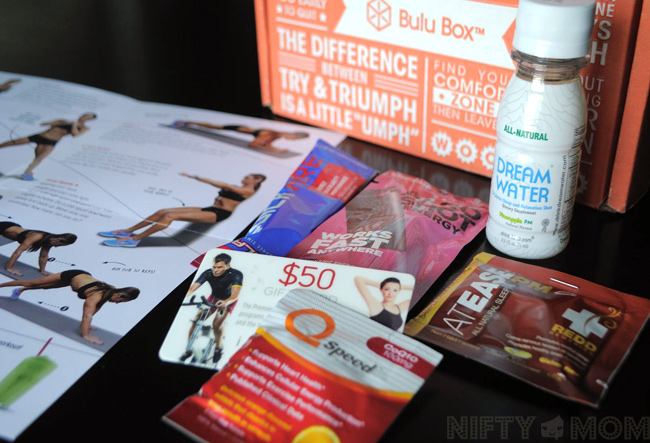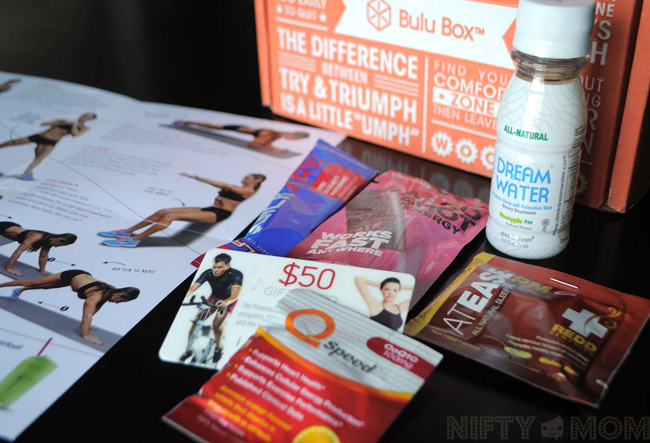 The Bulu Box is a monthly subscription box that includes 4-5 nutritional/health samples from top brands. The sample products can include vitamins, supplements, general health products, protein, herbs and more. I enjoy learning about products that are new to me and that is why the Bulu Box intrigued me.
At first, I thought 'what good is just a small sample of a vitamin?' But then I realized it gives me an opportunity to discover different products and the benefits of various supplements. It introduces me to something I may have never researched or considered purchasing. I was very pleased that each box includes an information sheet highlighting each product, their benefits and how much it costs to purchase.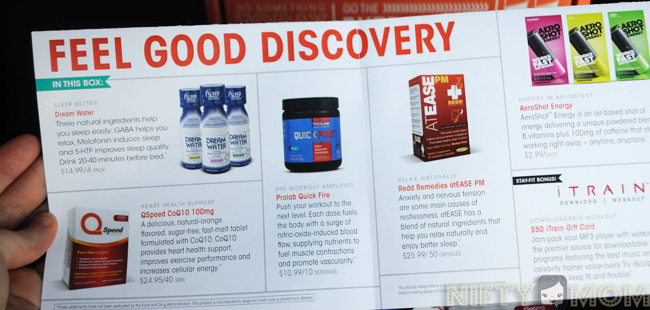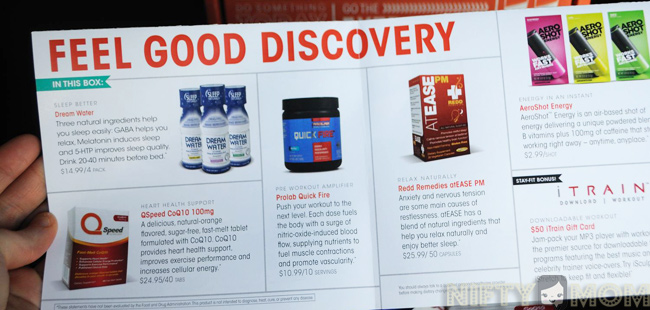 March was the first box I received this is what was included:
Dream Water – Helps improve the quality of sleep 
QSpeed CoQ10 – Provides heart health support
Prolab Quick Fire – A pre-workout amplifier
Redd Remedies atEASE PM – Uses natural ingredients to help relaxation
AeroShot Energy – Air-based shot of energy that works instantly
iTrain $50 Gift Card – Downloadable workouts
Before receiving my box, I have never heard of any of these brands and was only familiar with a few of the different types of products. Also included on the back of the information sheet are 5 exercises as well as a energy smoothie recipe. I am looking forward to next month and the following months to get a good feel of the monthly subscription. I think that anything with frequency cannot be fully reviewed after just one.
Try Bulu Box for FREE with Coupon Code
If you are interested in Bulu Box, they offer the following subscriptions:
Month-to-Month – $10 + Free Shipping
3 Month – $30 + Free Shipping
6 Month – $60 + Free Shipping
12 Month – $110 + Free Shipping
You can use coupon code BULUGAN311 to get $10 off any subscription so you can get a FREE box, just select Month-to-Month (or get $10 off a longer subscription).  You can cancel the Month-to-Month subscription at anytime with no fees or penalty.
Another bonus – You can also easily earn reward points with each box to use towards purchasing full-sized products!
I look forward to next month and I will update you after I get it!
*As a Bulu Box Ambassador, I received a complimentary subscription. All opinions expressed are 100% my own. Some links may contain affiliate links.