*This is a guest review written by Lena from Uncreative Mommy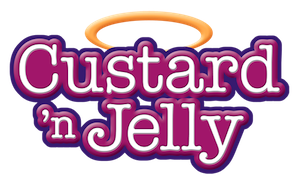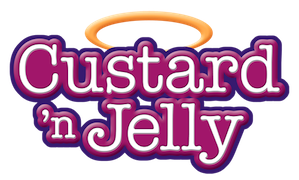 I am thrilled to be guest posting here today on Nifty Mom, because I get to tell you all about Custard 'n Jelly Guardian Angels. These guardian angels are the creation of a young girl named Ally, who believes that her grandfather is her guardian angel. She wanted others to be able to feel the strength and comfort that she gets from her grandfather, so she created Custard 'n Jelly angels with her parents.

Each angel is created from a drawing that she did when she was 8 years old and she gave each of them special powers (talking animals and painting rainbows just to name a few). Ally also believes in helping others and so she wanted a portion of each purchase to be donated to 1 of 3 children's charities. And the best part is, when you buy an angel and you register her, YOU (or your child of course) can choose which charity they want their portion to go to. I love the idea of letting kids choose to help for themselves.


There are 7 different angels to choose from, all with different skills, training and wing status and each doll comes with a card that explains it all. The doll I received is Cami and I couldn't be happier. Cami is Indian which is a culture that I have ALWAYS been intrigued with, and her special skill is replacing nightmares with sweet dreams. That is a big deal in my house as myself and my kids have always suffered bad dreams, and Cami's presence in our house has made a difference with my kids. Cami's training is in making friends and she earned her wings by teaching that life is most precious when we share it with friends. This is important to us as well as we don't just have friends, we have sisters and brothers and cousins that although we are not blood or legally related, we are FAMILY. That is what friendship means to us, its family!
Wanna have some fun? On the Custard 'n Jelly website, there is a "fun" tab where you can design an angel's outfit, now it's all virtual but so much fun! My kids had a blast creating different looks.
If you want to learn more about Ally and the Angels, I recommend reading the About and Ally's Blog. You can also purchase the Angels in the Shop. Also become a fan on Facebook and follow them on Twitter.
Be sure to visit Maryland Momma 's Rambles and Reviews for her review of the Guardian Angel Doll Roxy.
I received this product through Karma Media in exchange for my honest review.