This Christmas Candy-Coated Peanut Butter Sandwich Cookies recipe has been compensated by Collective Bias, Inc. and its advertiser. All opinions are mine alone. #newforsanta #CollectiveBias
Last month I talked a lot about fall traditions. Spending time with family is important and having traditions gives us something to look forward to each year, making new memories. The holiday season is  no different. Now through the end of the year is filled with traditions and family fun.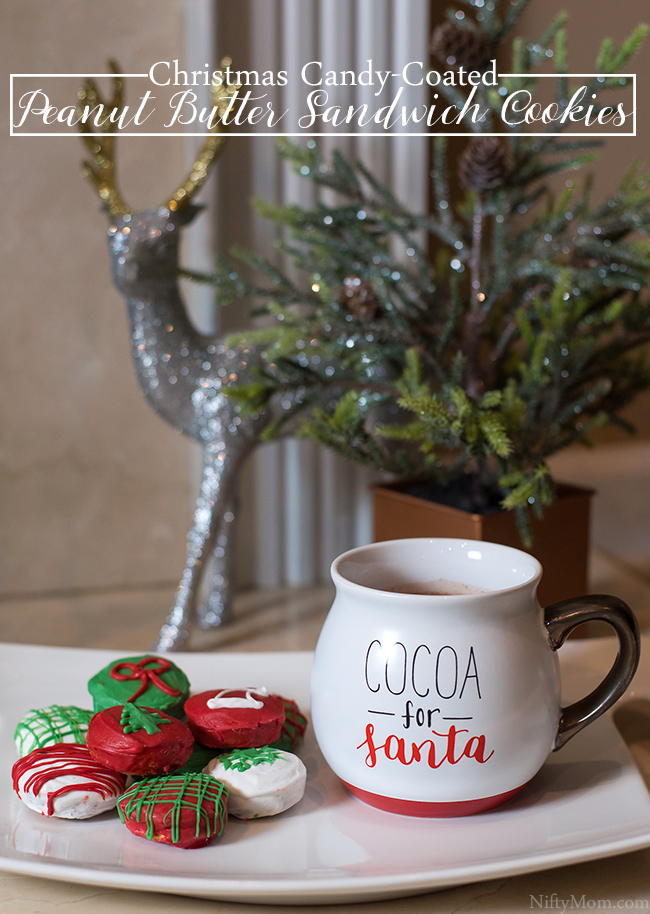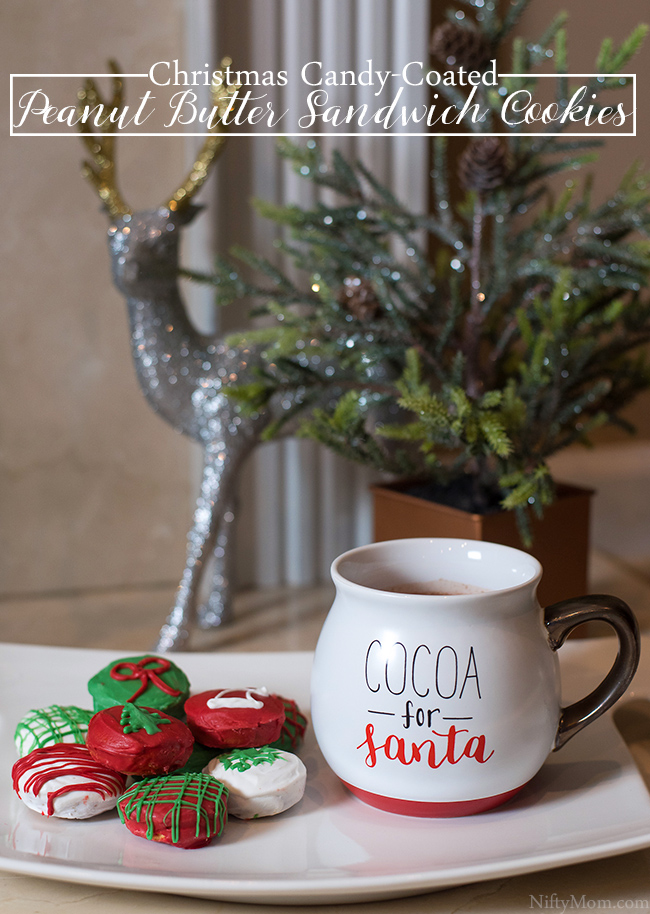 Some of our favorite holiday traditions include making cookies for santa, drinking hot cocoa while putting up the Christmas tree and driving around looking at holiday lights in our pajamas.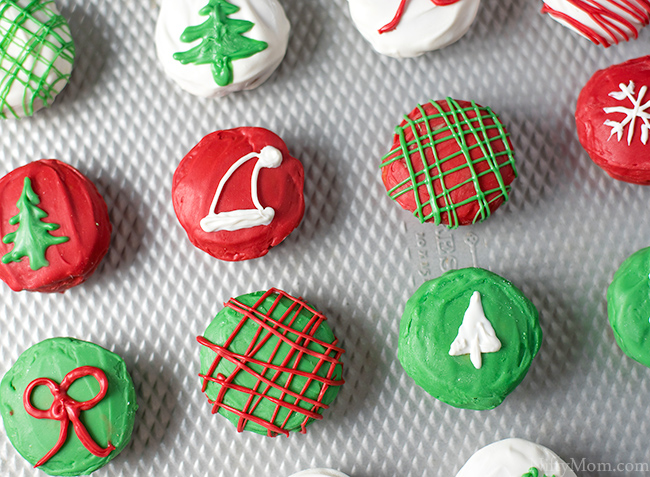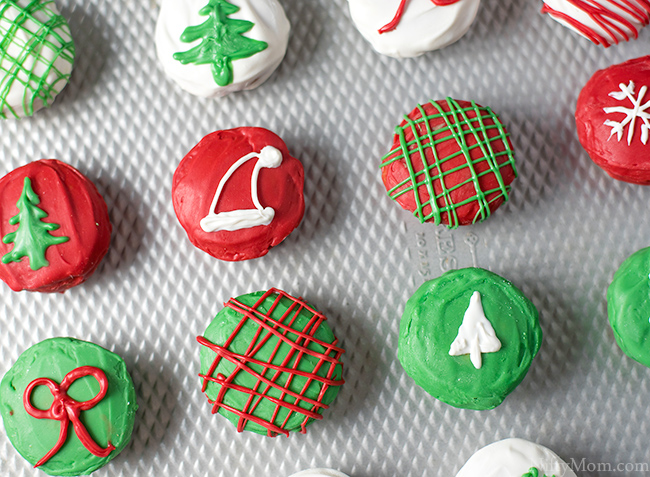 Being in the kitchen during the holidays with the kids is also essential in our house. The boys love making treats everyone can enjoy. With all the old traditions, also comes creating new ones. Each year we normally make sugar cookies for Santa. This year, we are starting a new tradition: Making these Christmas Candy-Coated Peanut Butter Sandwich Cookies to leave for him with hot cocoa.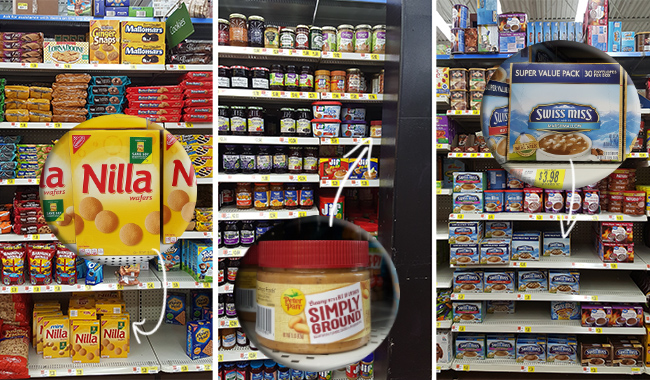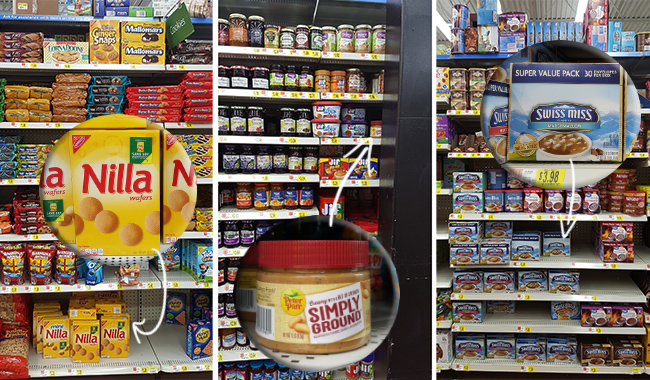 I headed to Walmart last week to grab the ingredients to do a test run for the new Christmas cookies. In addition to the candy melts, NILLA Wafers and Peter Pan Simply Ground™ peanut butter, I grabbed a 30-pack of Swiss Miss® Hot Cocoa with Marshmallows. Hot cocoa plays a big part in many of our holiday traditions.


When purchasing the products at Walmart, earn up to $2 with this ibotta offer.
Candy-Coated Peanut Butter Sandwich Cookies Recipe
This is a great recipe to make with the family. The kids have a blast putting them together and decorating them.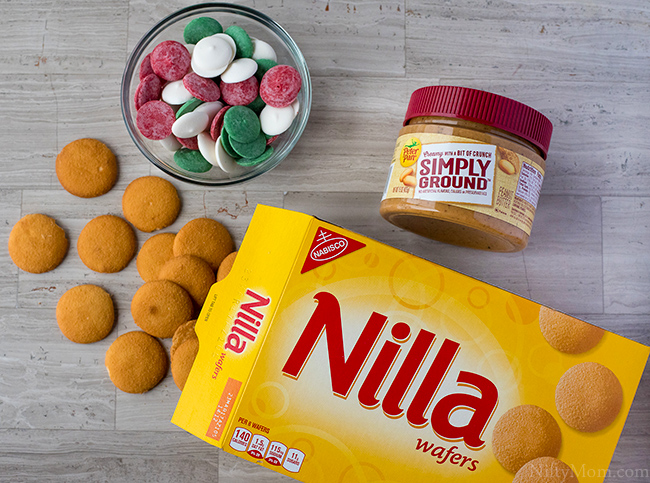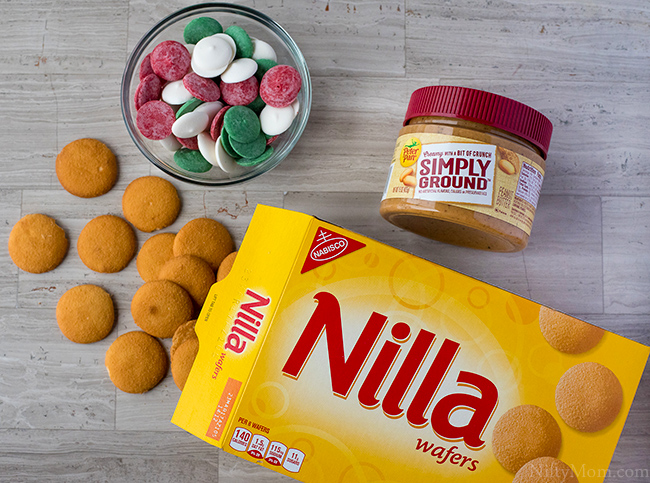 Ingredients:
NILLA Wafers
Peter Pan Simply Ground™ Peanut Butter
Red, Green, White Candy Melts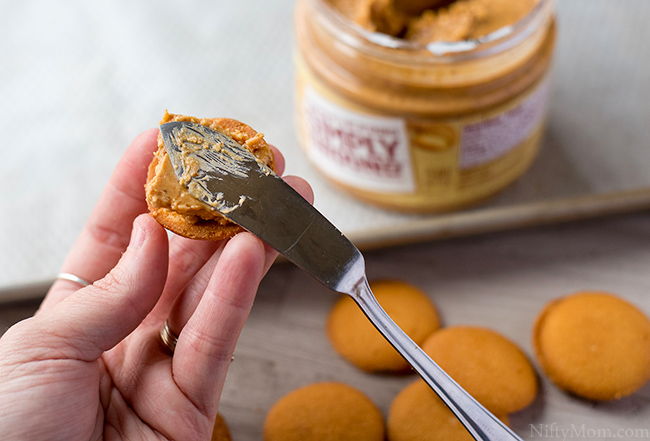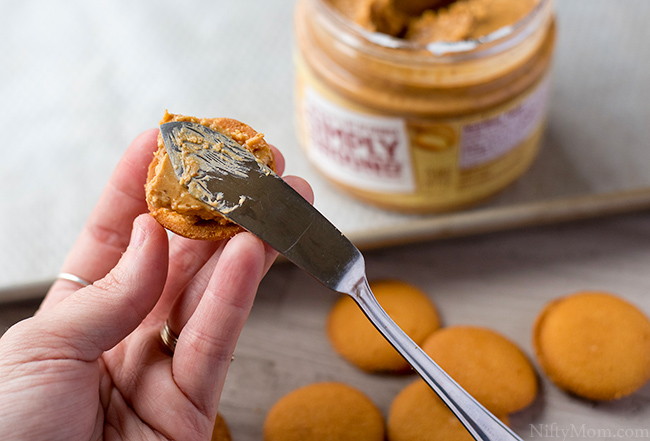 Using a small spreader, put peanut butter on the flat side of a NILLA wafer.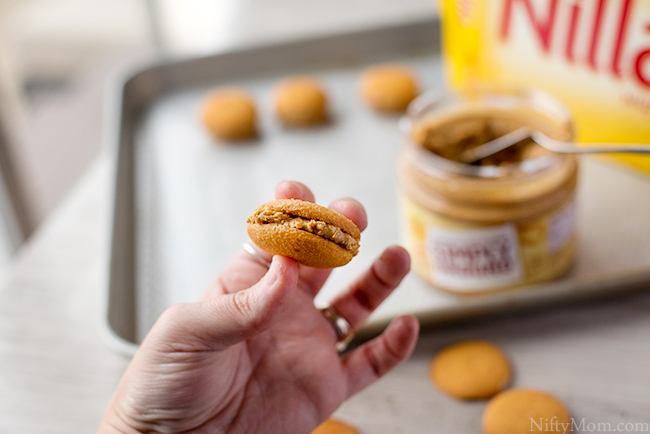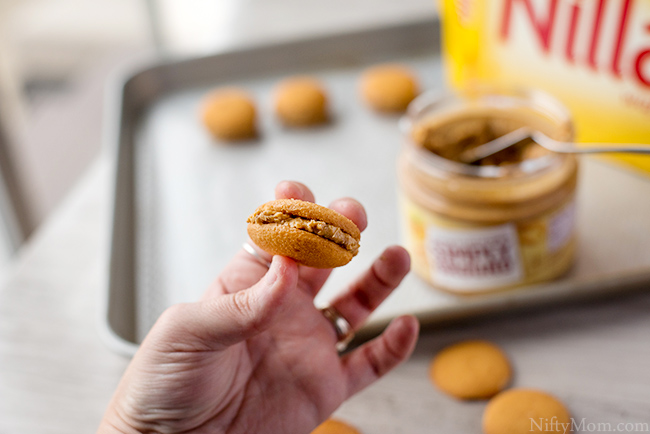 Add another NILLA Wafer on the top, with the flat side to the inside.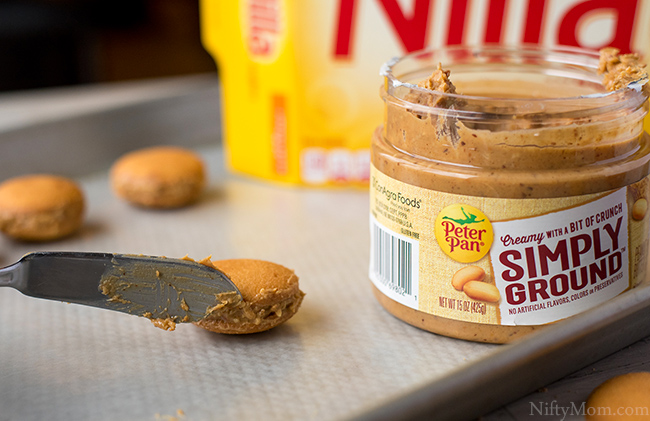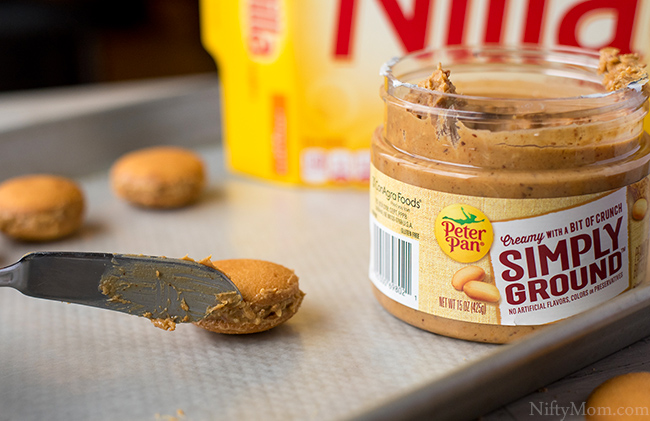 If necessary, smooth out the peanut butter around the cookie.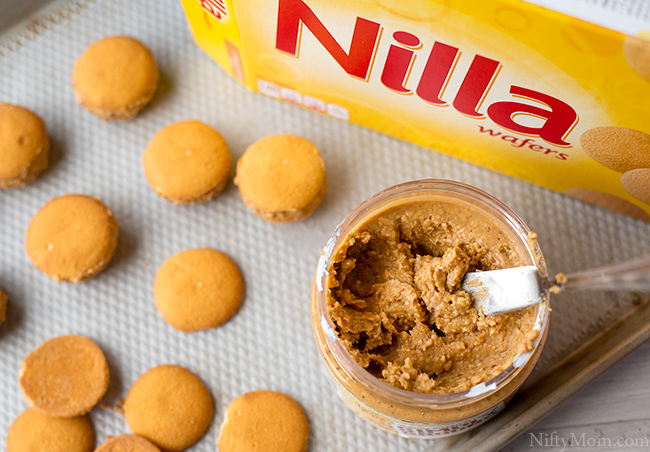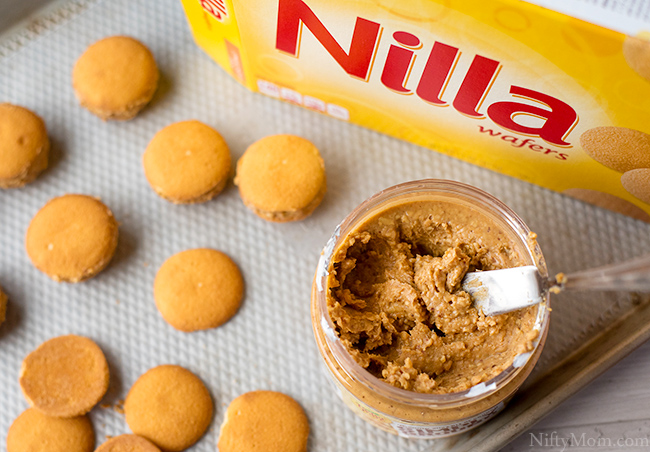 Place on a baking sheet, lined with wax paper.
As you can see, Peter Pan Simply Ground™ is creamy with a bit of crunch, which pairs nicely with the wafers.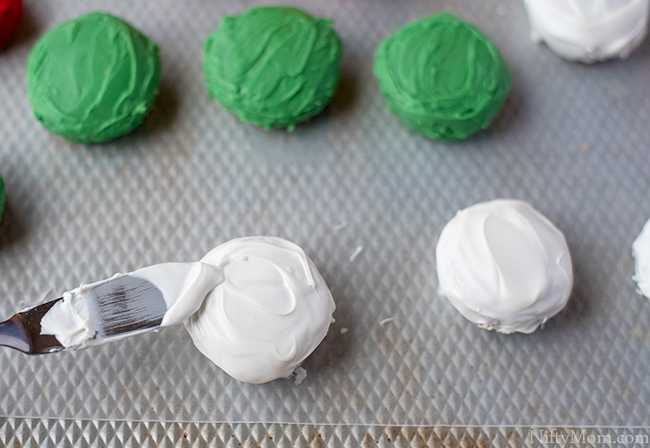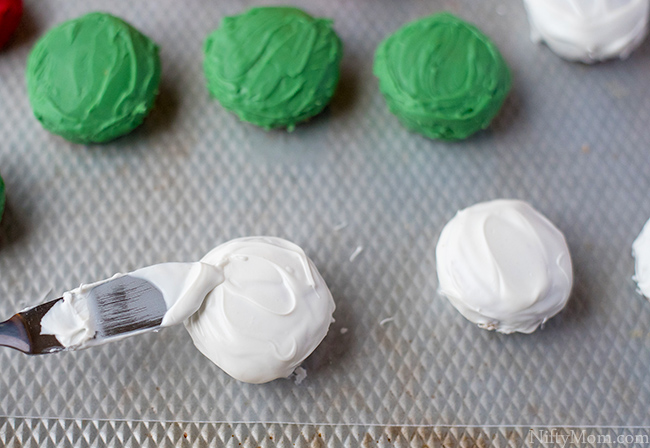 Place candy melts in a small microwaveable container. Microwave each color separately, as directed on the packaging, until completely melted.  It is easiest to work with one color at a time.
Coat the cookie sandwiches. I found it works well to use the small spreader and spread the melted candy around the sides first, then the top (and bottom if desired).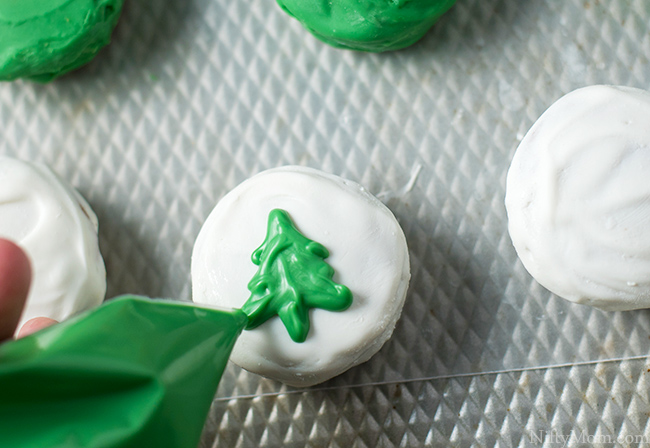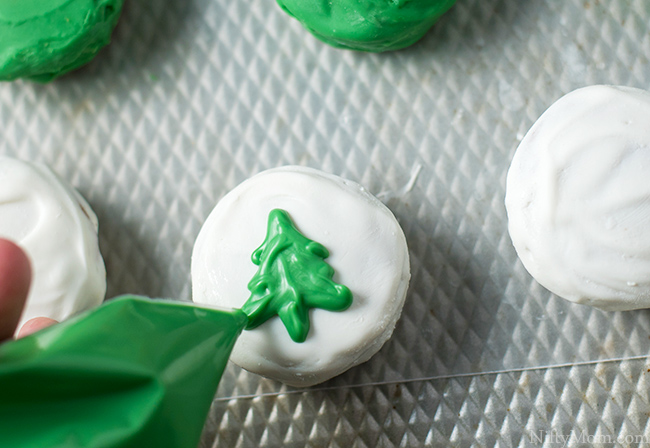 Allow to harden for about 10-15 minutes. Re-melt the left over candy in the container and put it into a freezer storage bag. Make a small snip on the bottom corner. 'Draw' Christmas shapes on each cookie.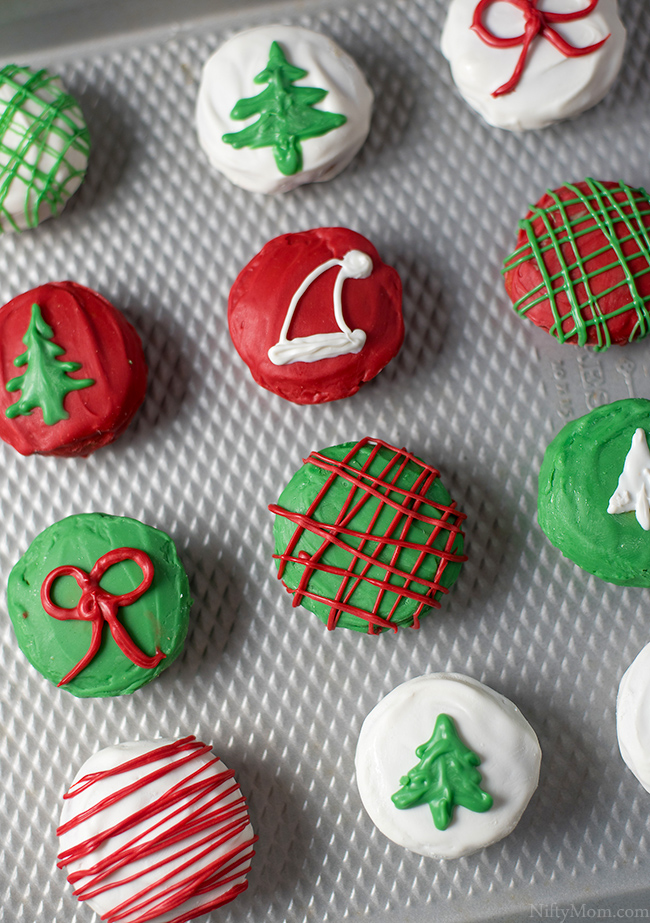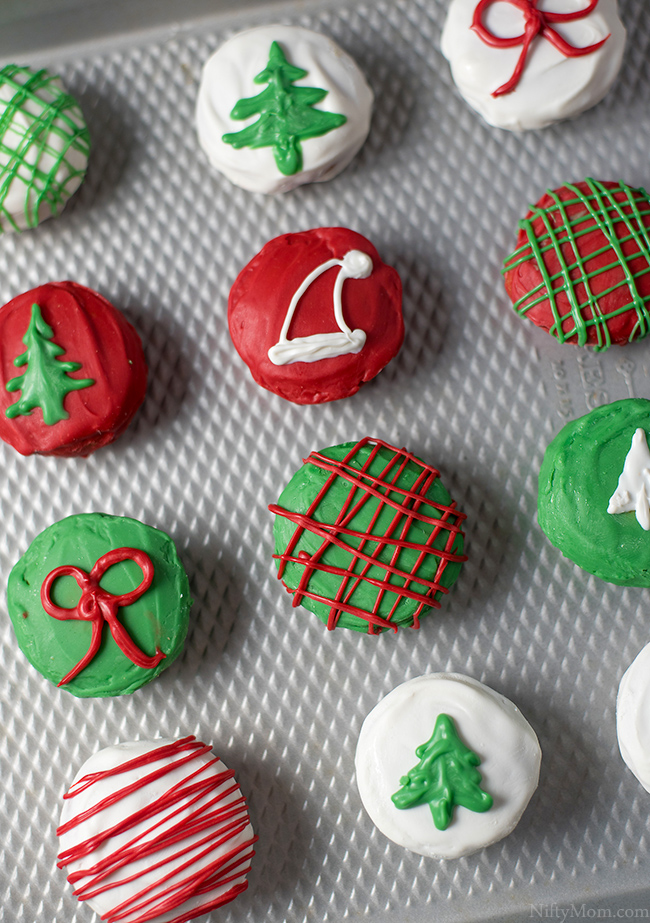 It doesn't have to be complicated, the kids like drizzling it over the top and making stars & snowflakes. I made little trees, bows and santa hats. While the candy is still melted, you could also add sprinkles, if preferred.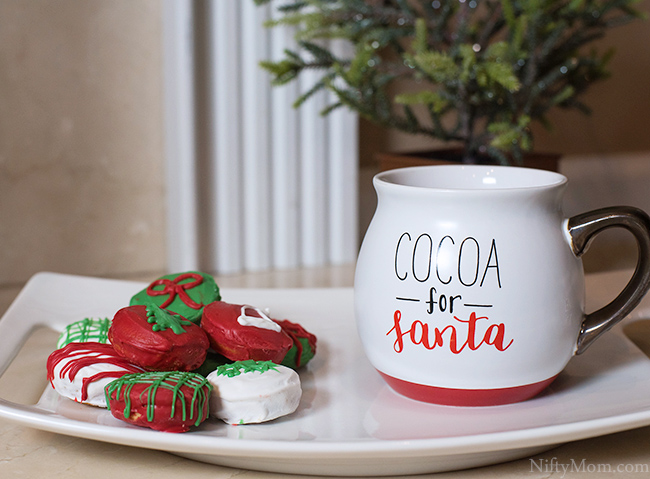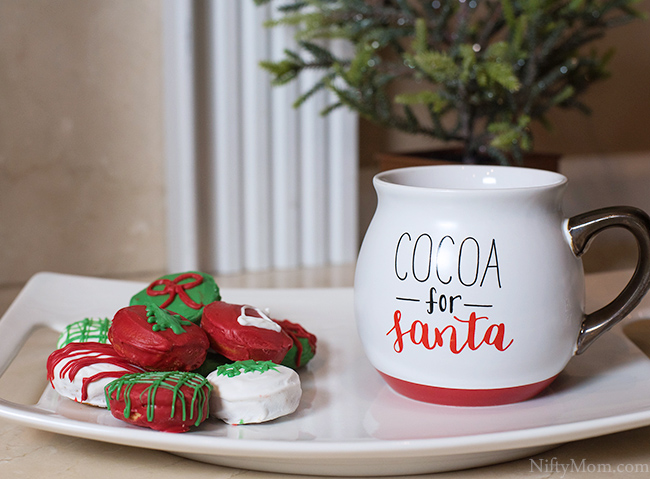 Santa's new cookies are now placed on a serving tray with a mug for cocoa.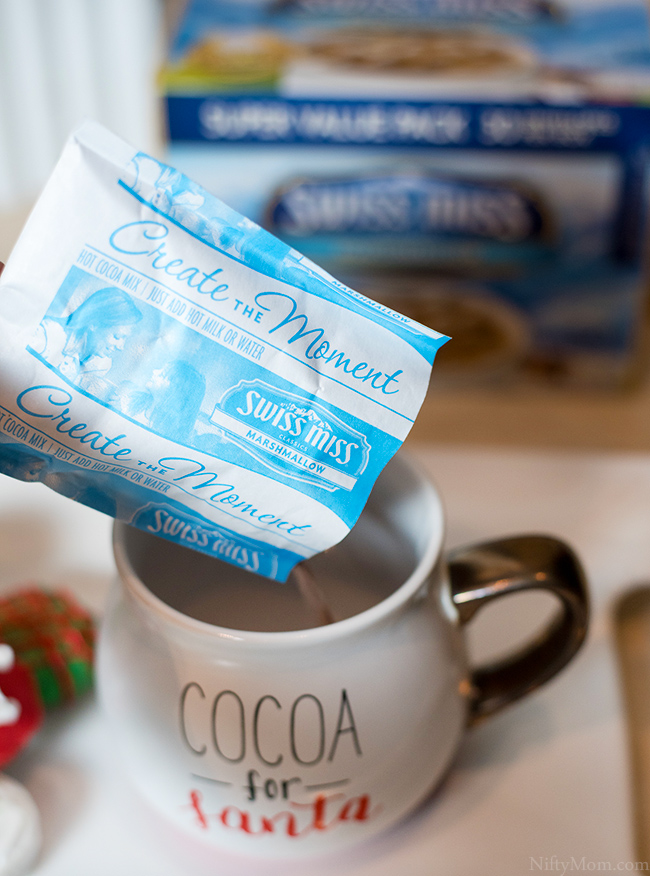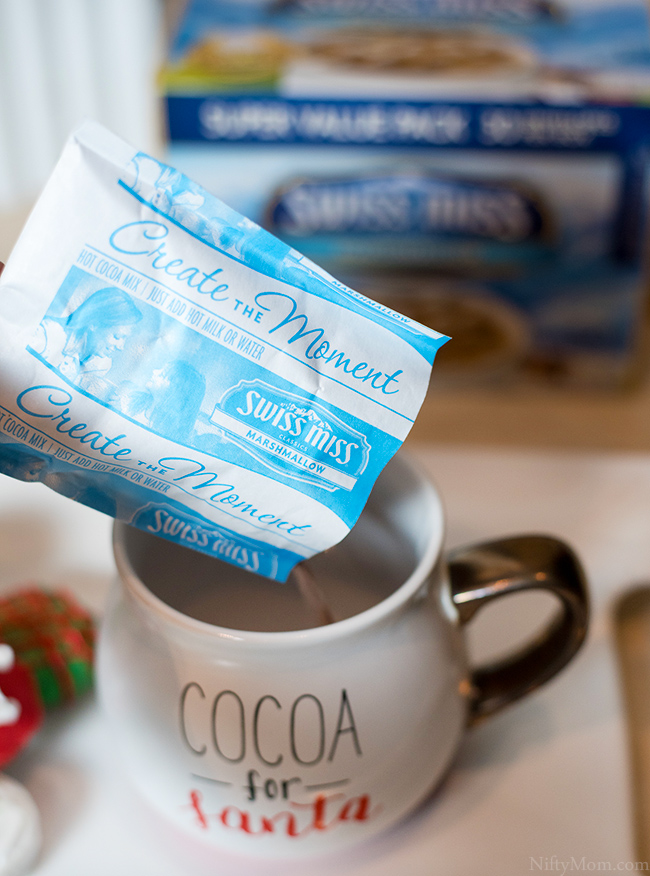 Swiss Miss® with Marshmallows and Milk Chocolate is indulgent, rich chocolate, made with REAL milk. The mix can be made with hot milk or water. We prefer milk in our house.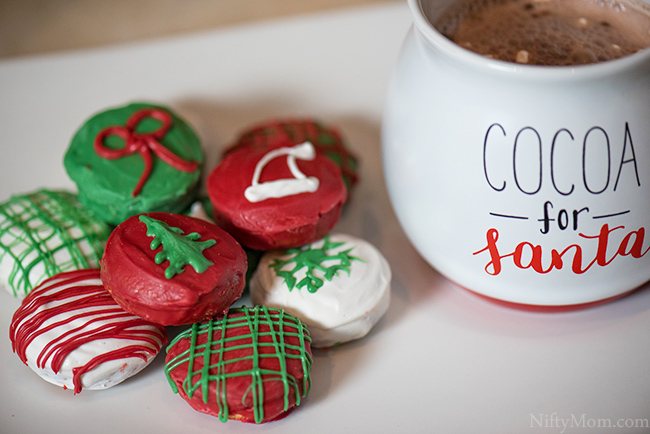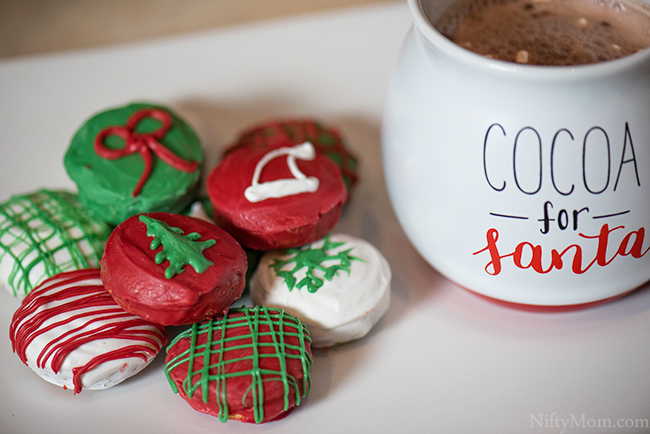 We are thrilled to add this new tradition to our growing list of holiday traditions. Spending time together, making memories is what the holiday season is all about.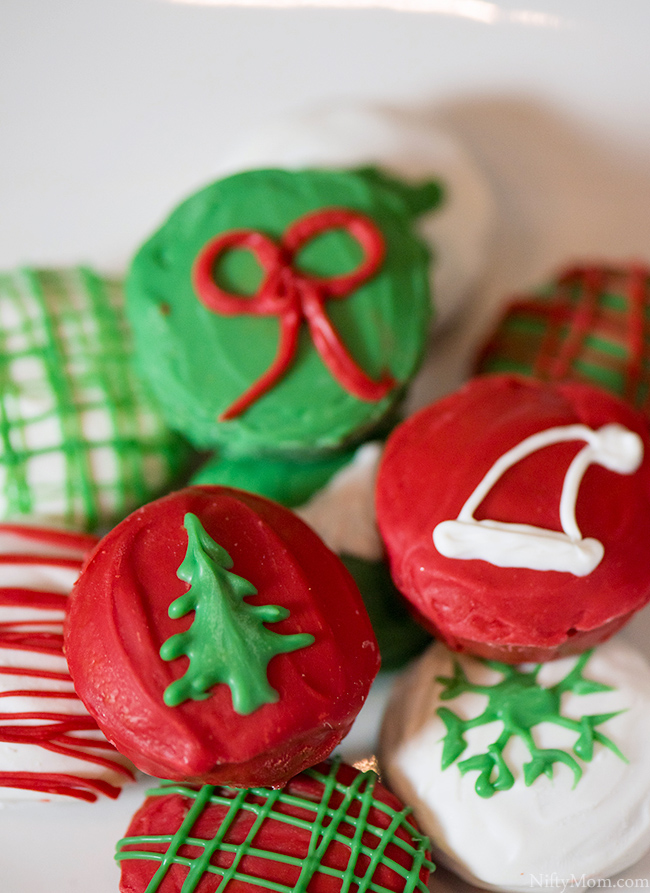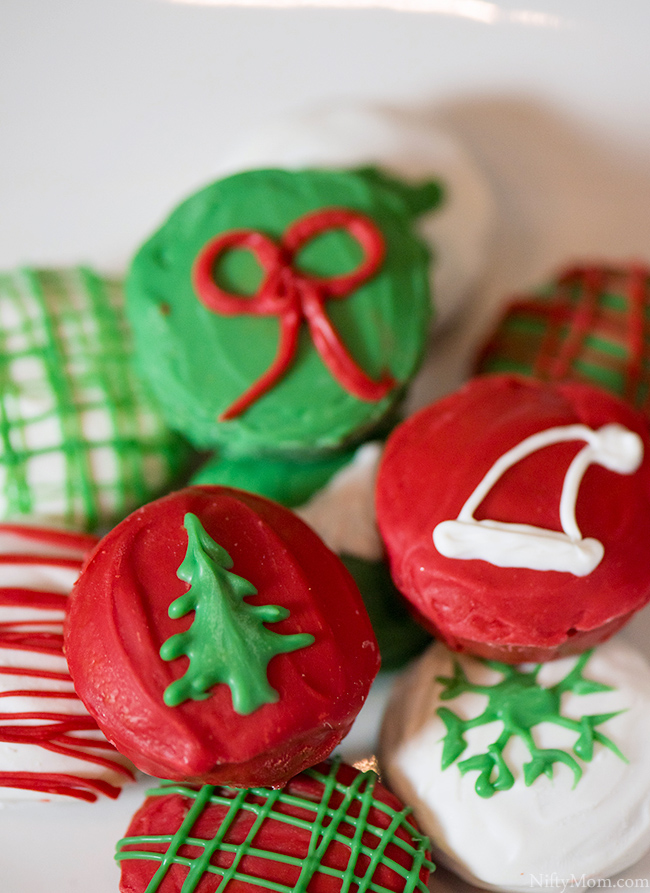 For more recipe ideas, visit here.
What's your favorite holiday tradition?