This post was sponsored by Hallmark Signature through their partnership with POPSUGAR Select. While I was compensated to write a post about Hallmark Signature, all opinions are my own.
I have been in full Holiday mode for a few weeks now. It has taken every last drop of energy to resist that urge to hang Christmas decorations up before Thanksgiving. To get into the Holiday spirit before putting up the decor, I started working on those special one-of-a-kind Christmas greeting cards.
Even with all the technology I use daily, I haven't lost my love for snail mail and greeting cards. There's just something special about a thoughtful card showing up in your mailbox that can add a smile to a loved one's face.
While there are many reasons year-round to mail out cards, the holiday season is always an extra special time to do so. It's a time to wrap up the hectic year and spread much needed cheer. Our lives can get busy and sometimes we forget to stop and show our appreciation to those whom have supported us throughout the year.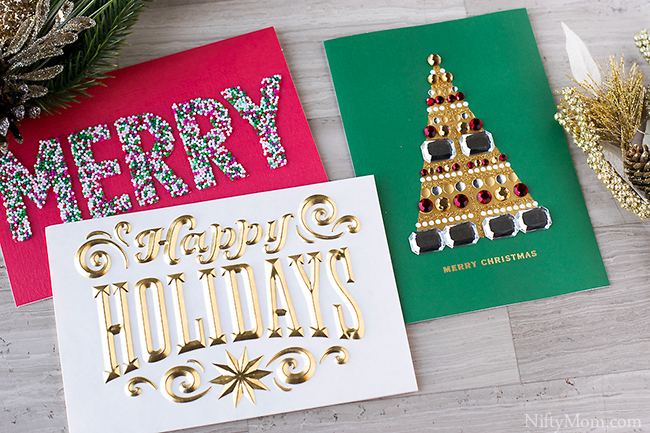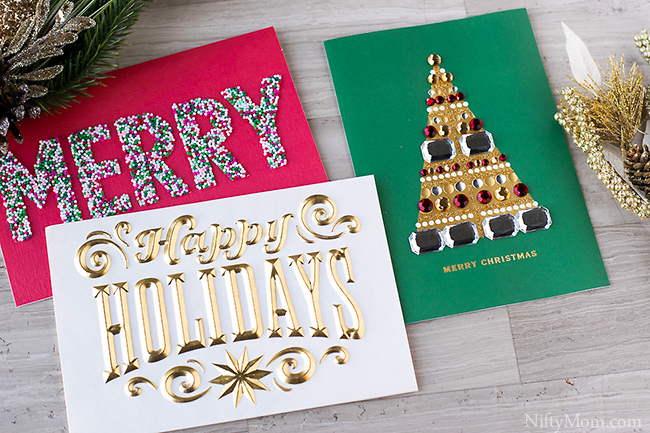 Take my good friend, Samantha in Chicago, for example. Even though we are long distant, weekly (often daily) we are pushing each other to succeed.  She is always there to listen to me when I need to rant and always there to pick me up or push me when I need motivation. We both have gotten very busy this year and sometimes our conversations are quick, but still mean the world.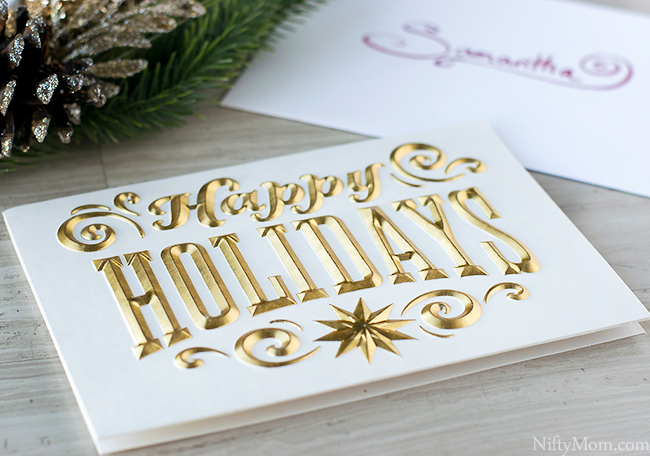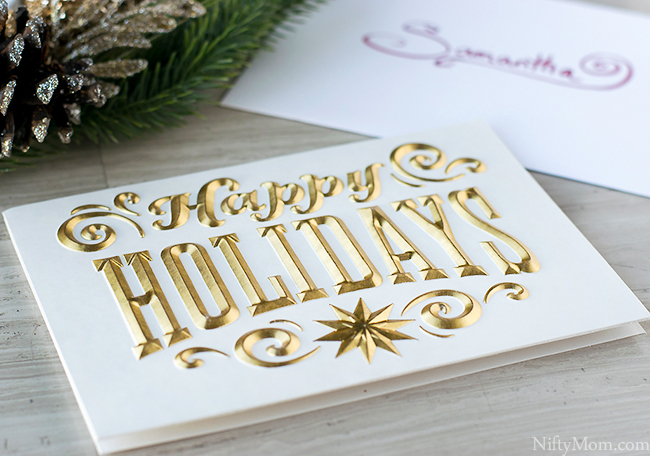 That's why I like to pick out extraordinary cards to send to her (and my support system). It is an instant mood booster sending them and knowing their joy once received. Selecting the right greeting card is essential. Hallmark Signature holiday cards are one of a kind for the people in your life who are anything but ordinary. Because there are no ordinary people, these are no ordinary cards.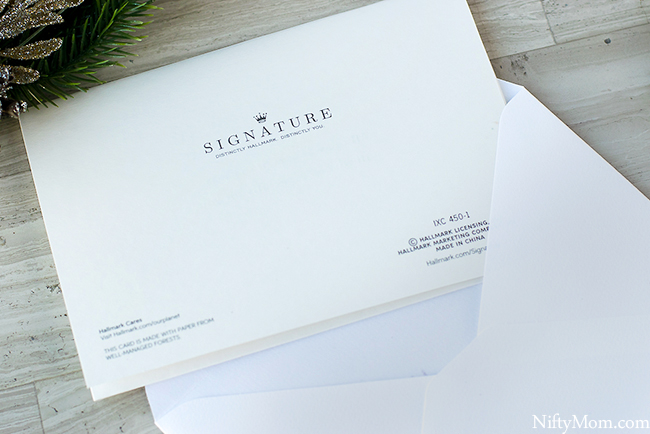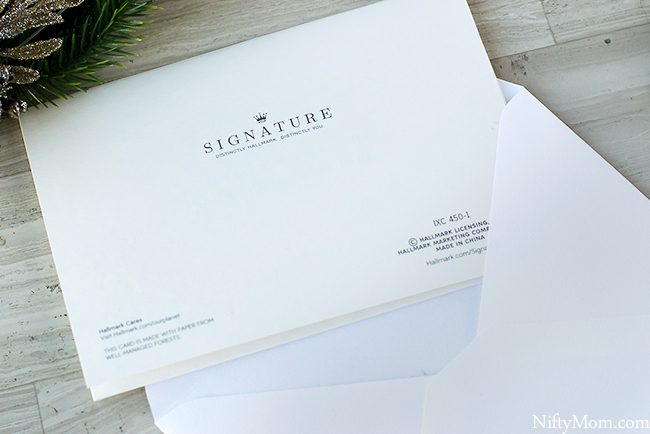 The collection is filled with unique detailed cards, great for those loved ones who support me non-stop no matter how hectic our lives get.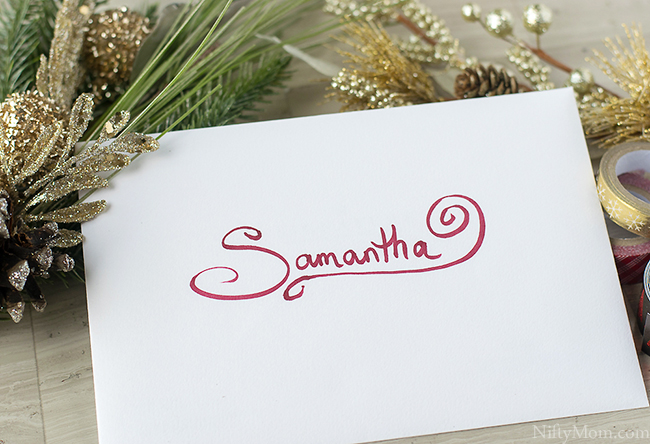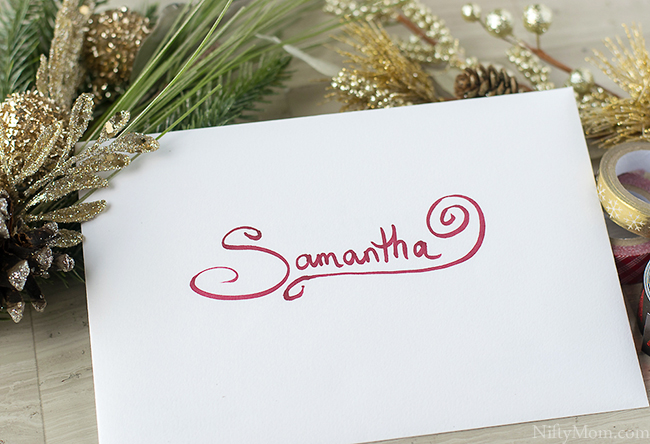 Last holiday season, I sent Samantha a handful of Hallmark cards, about one a week just to surprise her and catch her off guard. I am sure she knows how great of a friend she is!
To add a little personal touch to the cards, this year I made some ornament envelope seal stickers with washi tape. There are all one-of-kind and don't take long to make.
How to Make Ornament Envelope Seals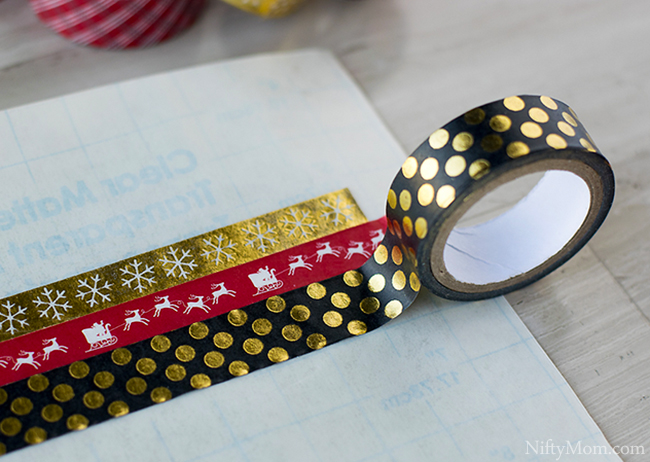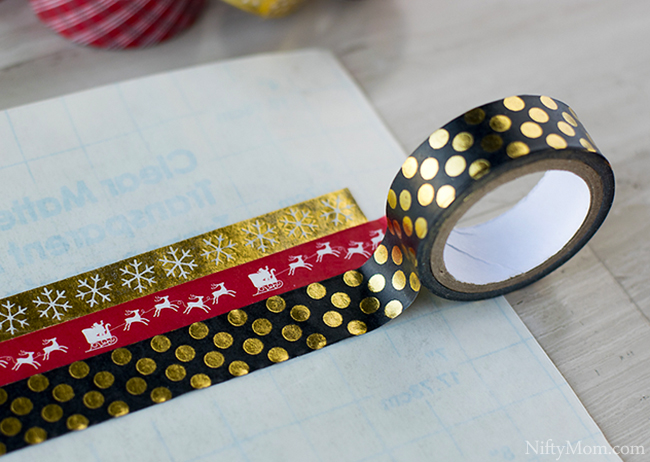 Line strips of holiday-themed washi tape on clear adhesive matte.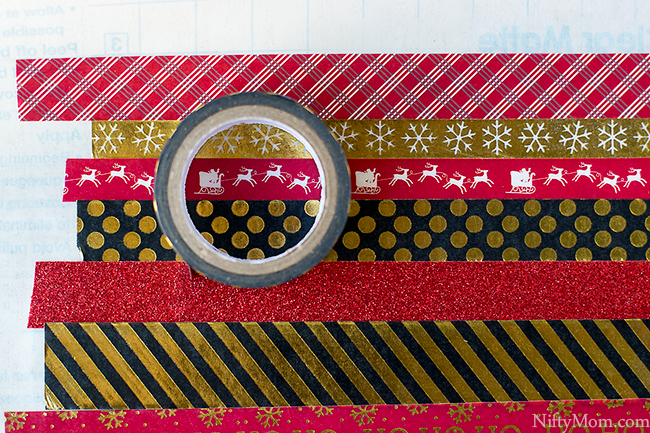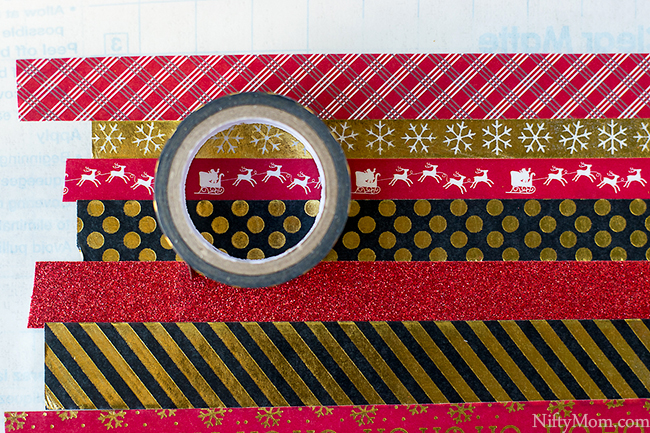 Cut out circles in a variety of sizes. The washi tape rolls are perfect sizes to use. Simply trace the outside or inside of the rolls and cut the circles out.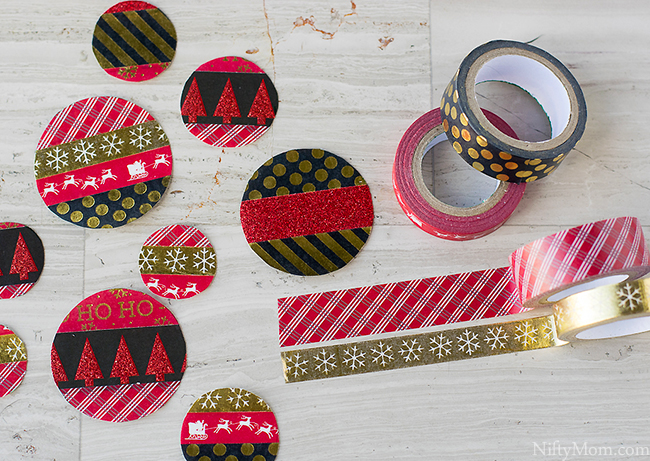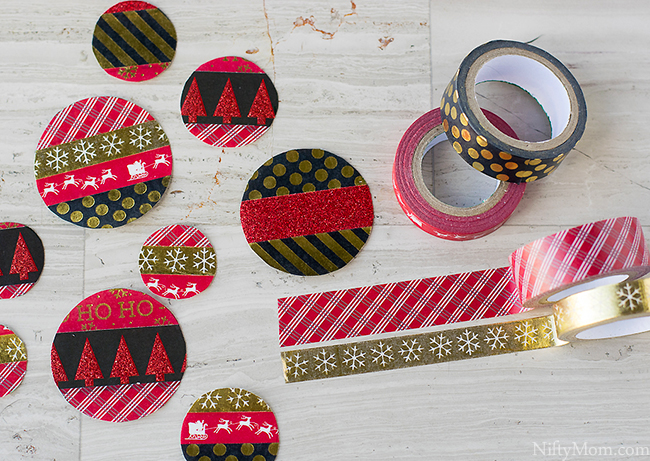 Each circle will make a unique ornament to seal the envelopes.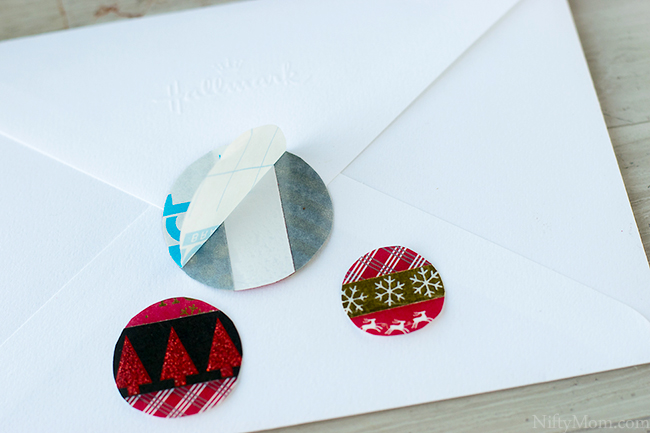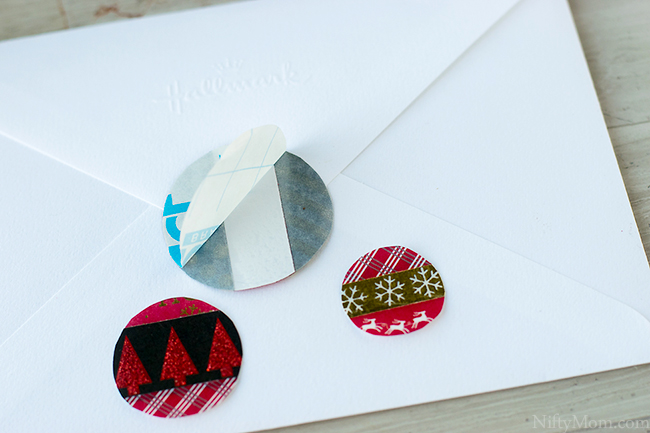 Peel the backing of the adhesive matte and secure an ornament at the flap, adding a couple more if desired.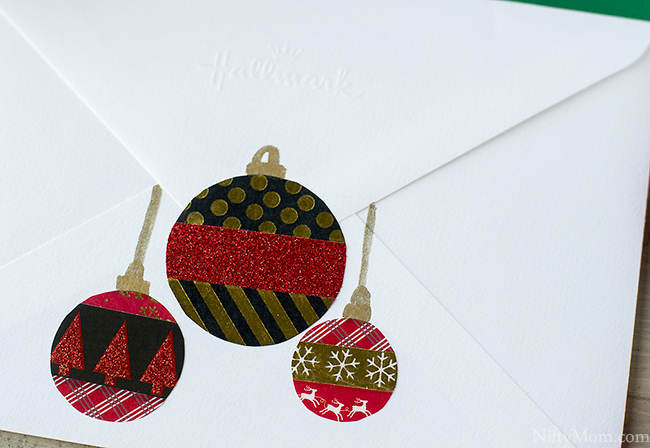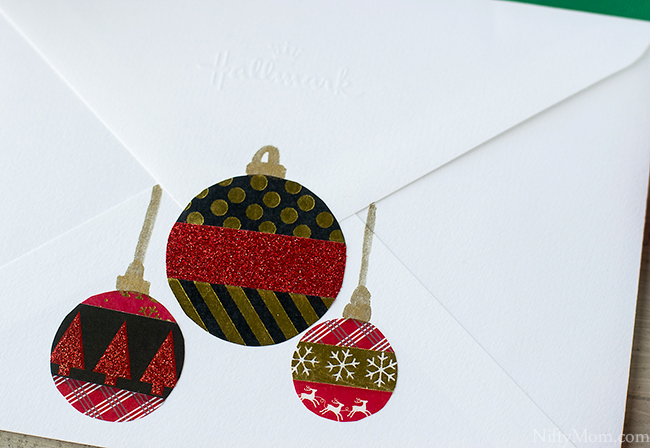 As a finishing touch, draw on the top of the ornaments with a gold marker. Adding the sticker seals gives the greeting card envelope a personal holiday touch.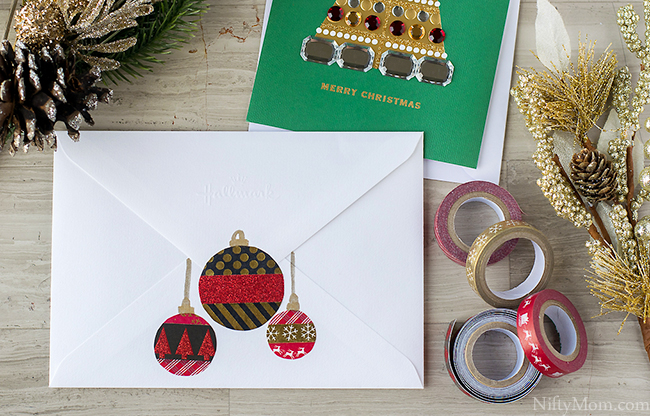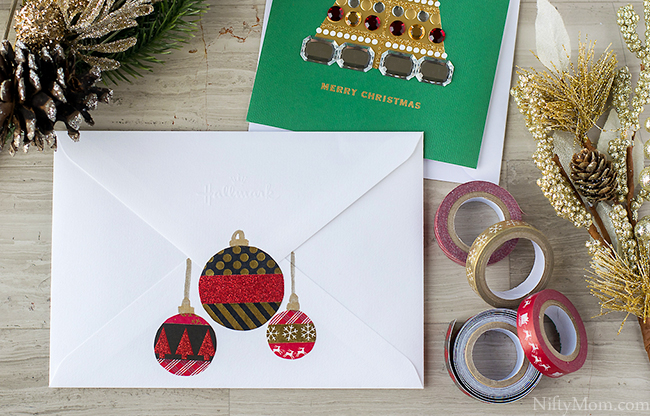 Grab some extraordinary cards and show those extraordinary people how amazing they have been this year. Hallmark Signature cards are available in the card aisle wherever Hallmark cards are sold.