This shop about Disney Junior Activities for preschoolers has been compensated by Collective Bias, Inc. and its advertiser. All opinions are mine alone. #CollectiveBias #Ready4Preschool
I have been spending a great deal of time focusing back-to-school time on Ethan since he will be entering Kindergarten in two weeks. But I can't forget about Chase, who will now be heading off the preschool this year. He is just as eager to be going to school and can't wait to learn more.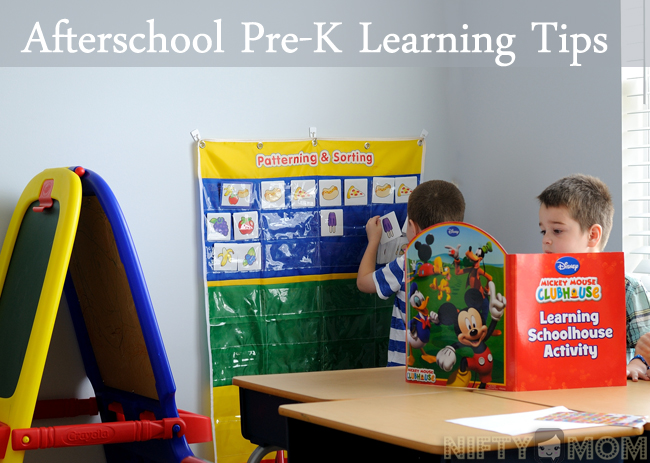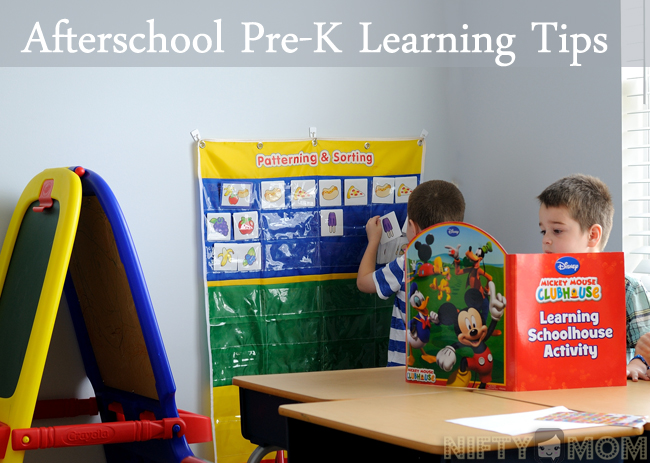 A year ago we decided to do preschool in-home. With three kids, it sounded like the perfect idea. I equipped our house with plenty of supplies and started daily activities. A few months after that, I was working more from home and we decided to send Ethan to part-time preschool. He loved it and really benefited from the interaction with other kids.
However, we still fully utilize our school activities at home. When Chase starts preschool, our routine will be slightly different. I will make sure to continue to promote learning and creativity when he gets home each day.
5 Tips for Successful Afterschool Pre-K Learning
1. Have a designated spot for learning & activities – Last year I purchased school desks for each of the boys. I currently have them all together in one room, along with an art easel and charts. This helps the kids focus, have consistency, and get into a routine. When the boys are all school-aged I will most likely have their desks and 'school areas' in their own rooms.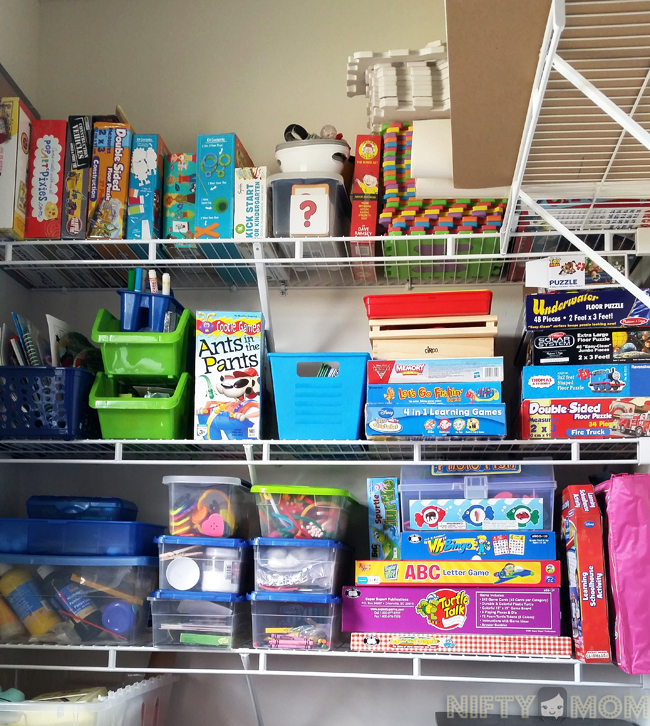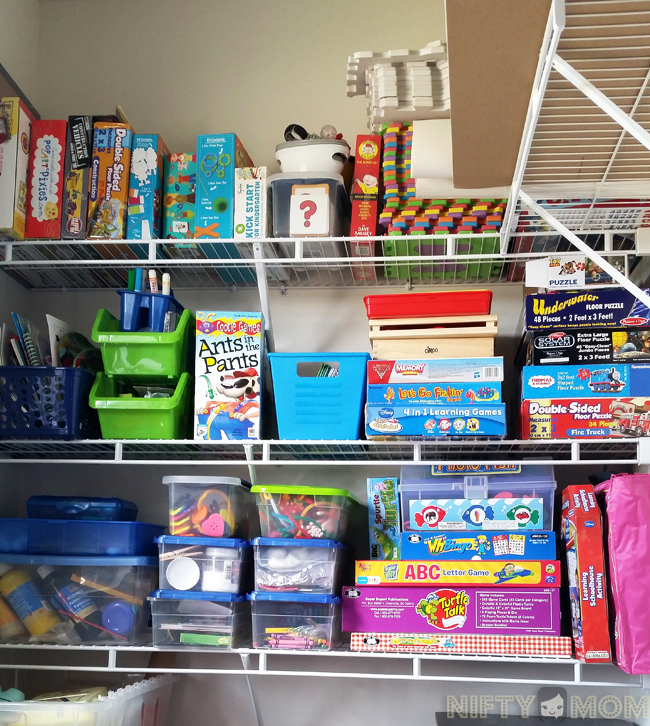 2. Keep all activities and school supplies together – Pick one spot for all your games, crafts, activities, etc. This also helps with consistency. The kids can easily help decide on activities and it keeps me organized.
3. Have a routine – We typically do activities right after breakfast in the summer. In a few weeks, it will change to after school. My kids do very well with routines. If I fall behind on the schedule for the day, they are sure to jump in and remind me it's time to do school activities.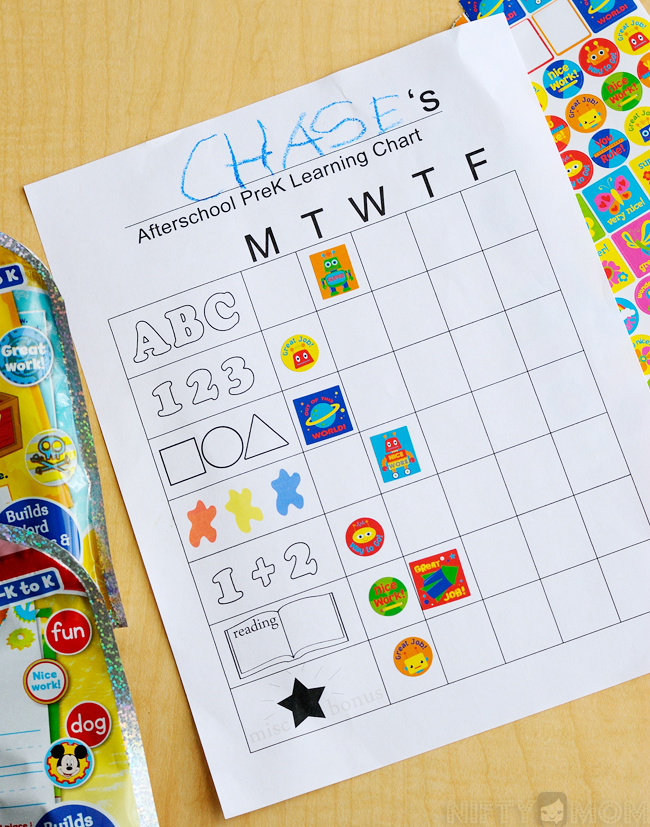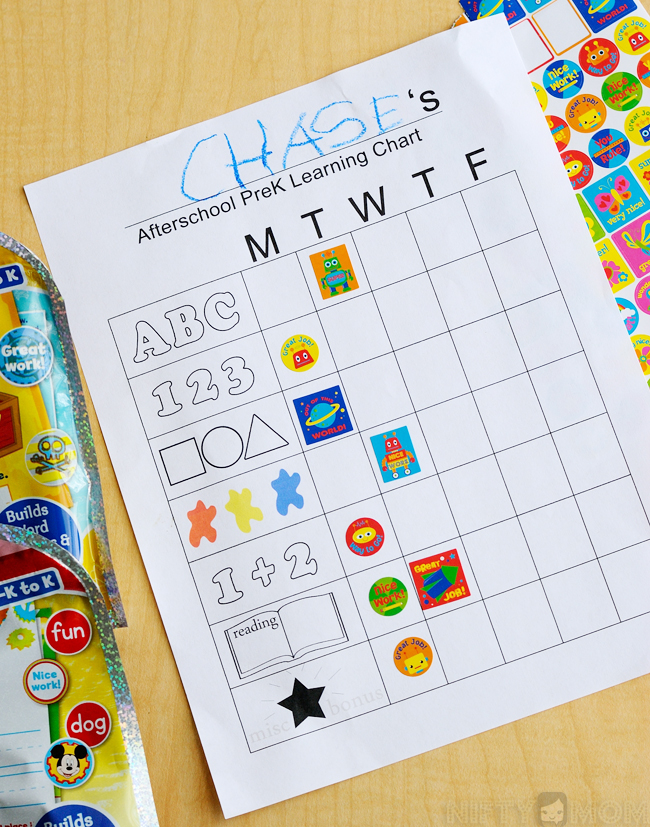 4. Sticker Charts – Chase loves stickers. I created an afterschool chart that will use to keep track of the different areas we are working on. You can print your own HERE. We don't have to complete each area each day, and he likes to pick at least one of the activities we will be working on.
You can even give them a reward for a certain number of stickers for the week!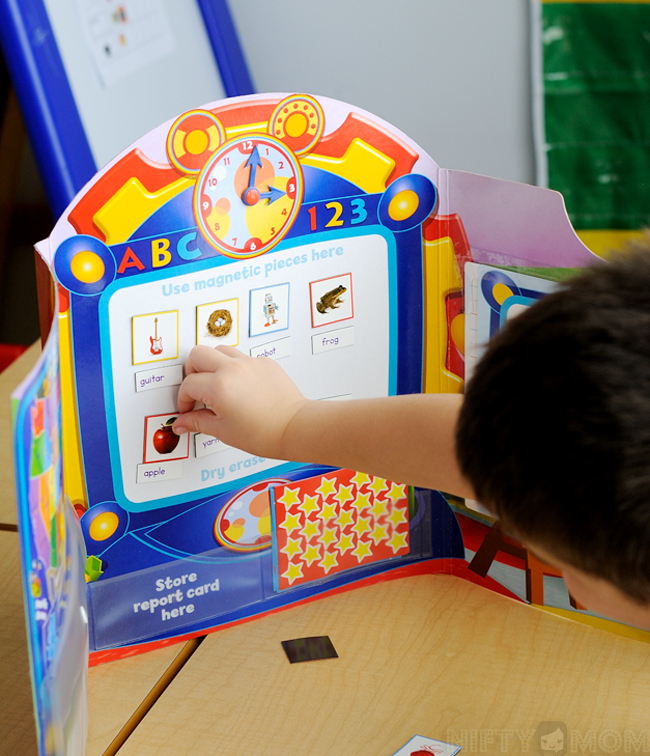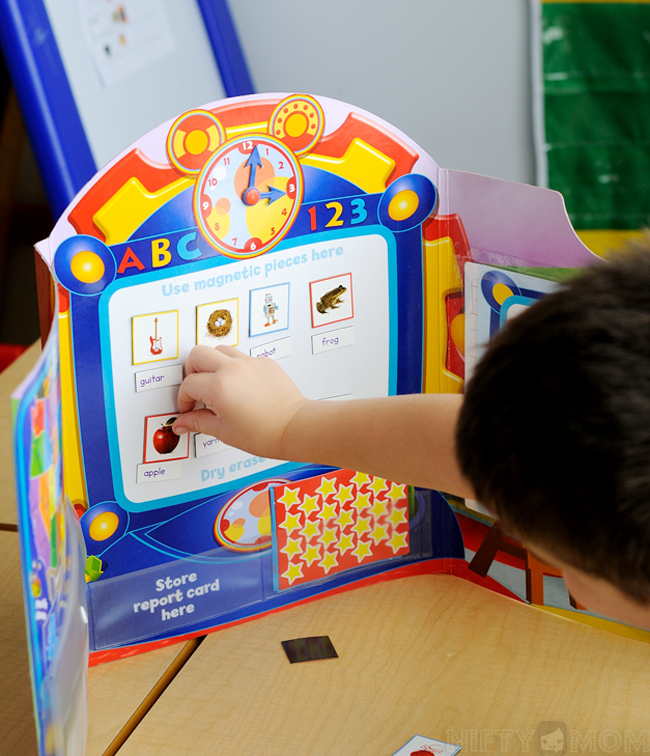 5. Learning Activities with Popular Characters – Using activities that include the little ones' favorite characters or shows gets them very excited. Chase loves Disney Junior shows including The Mickey Mouse Clubhouse. This Learning Schoolhouse Activity has numerous activities including telling time, words, alphabet, states, writing, and much more. We can use it each day of the week and cover different areas.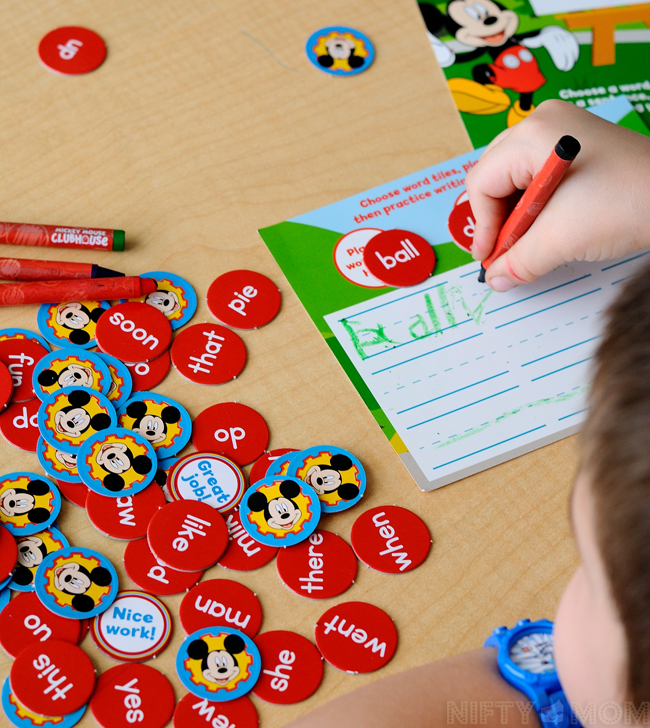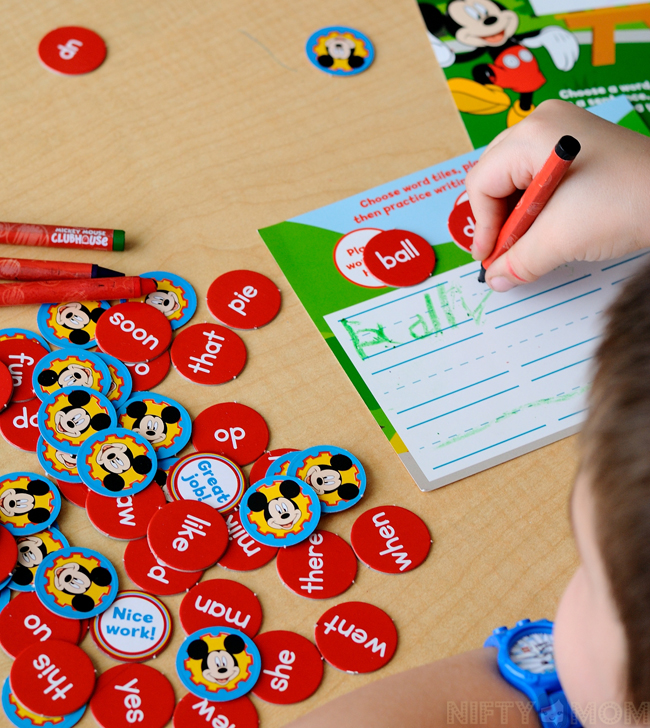 Learning to write and recognize sight works can be fun with a little Disney Mickey Mouse.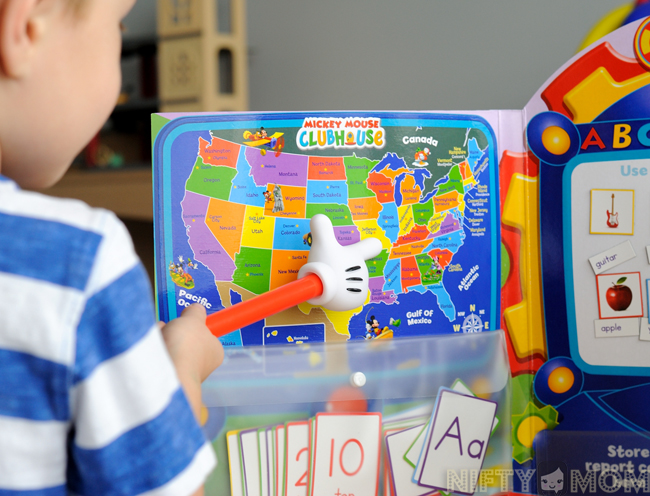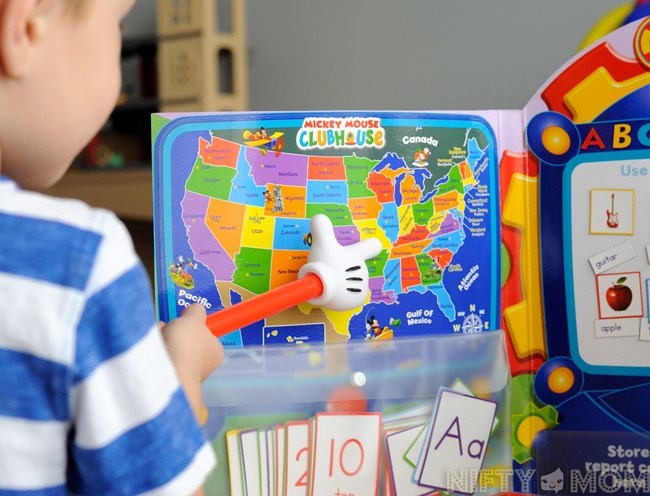 Bonus Tip – If your preschooler has older siblings, get them involved. Ethan may only be a year older, but he loves teaching Chase things. Using the Mickey Mouse Learning Schoolhouse Activity, he likes to use the pointer and show Chase different words and lessons. It is fun for both of them.
Learning is fun, and we make sure of that in our house. The Disney Junior Activities can assist preschoolers with all the different areas of learning.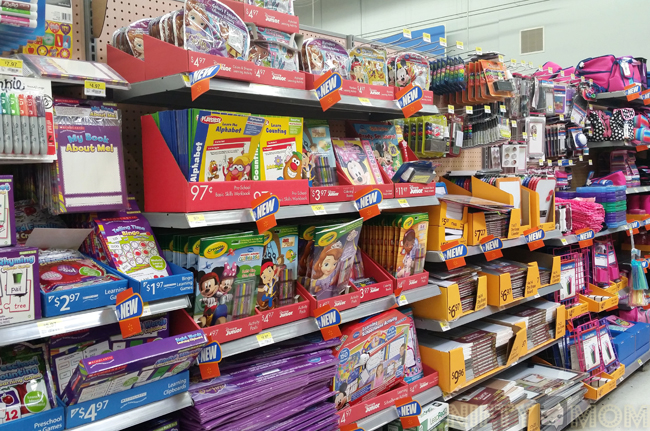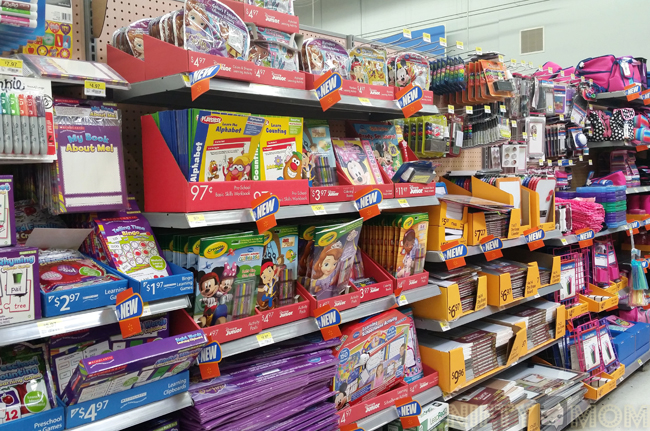 You can find Disney Junior preschool activities at Walmart in the school supply aisle.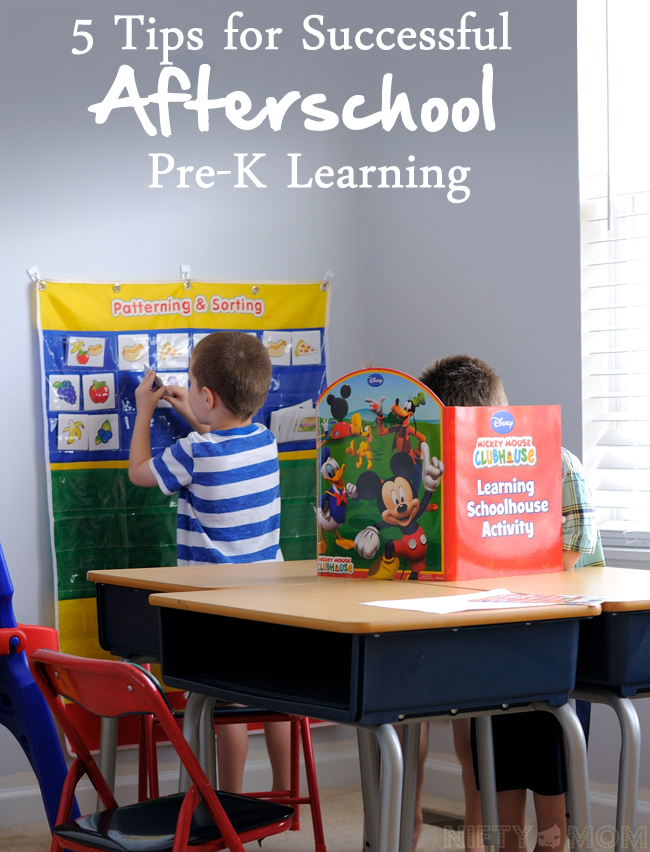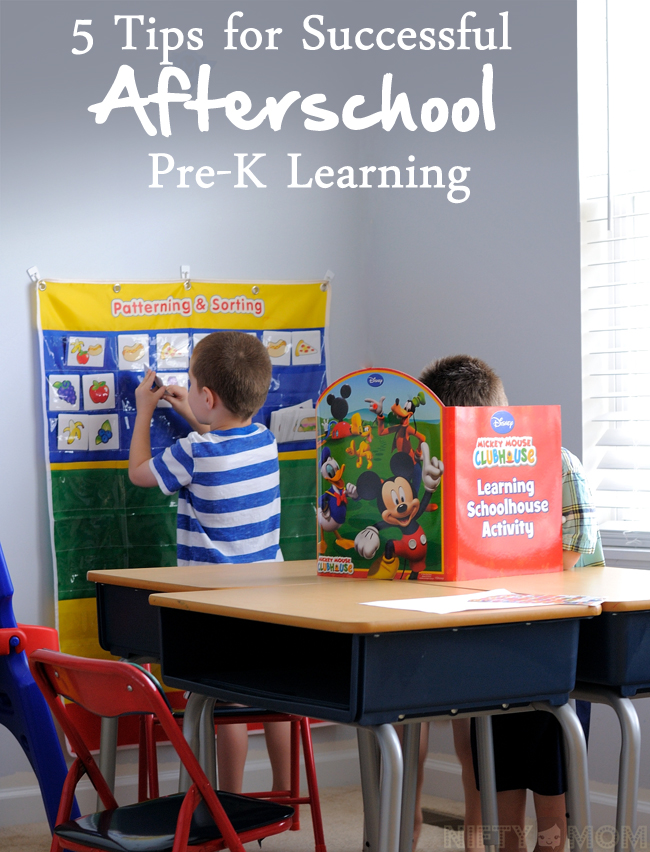 How do you promote preschool learning at home?