For just over 3 years now, our dog Ellie has been part of our family. She is has been there to play with the kids and help calm them down, if needed. Today, I am sharing why I am celebrating my dog through this CESAR® sponsored post. Sometimes, it is the little things that matter most.
When Ellie came into our lives just over three years ago, we had been talking about getting a dog for awhile. The kids were around two to four years old and they really wanted one. Honestly, they weren't having a difficult time convincing me to say yes. We looked around at local shelters every week, but we hadn't met the one yet.
That was until my friend called me one morning. They got a puppy a couple days earlier only to find out her young daughter was highly allergic to it. That afternoon, she brought the puppy over for us to meet.
When I saw how tiny she was, I was worried about her being around three little boys. However, she was gentle, as were they. It all worked out and we gave her a forever home.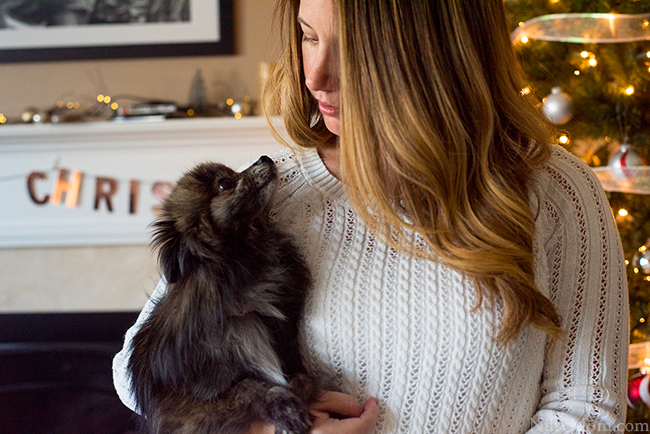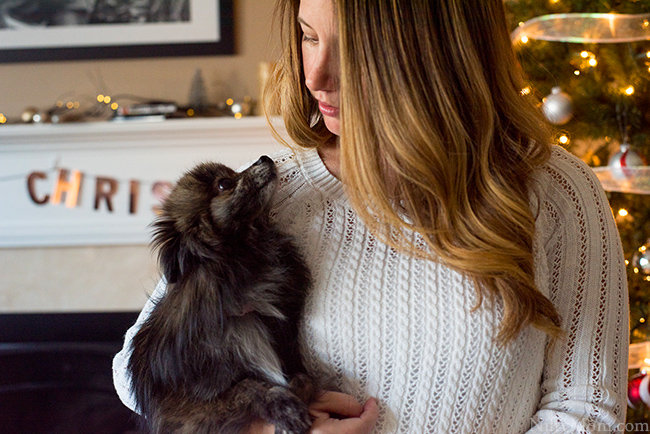 While our initial dog hunt was more for the kids, Ellie quickly became my dog. Being in a house of four boys (husband included) we girls have to stick together. Basically, I finally got a little girl I could pamper now.
More times than not, wherever I am in the house she is right there attached to me. She is on my lap if I am sitting and at my feet while I am standing/walking.  She is non-stop displaying love and affection.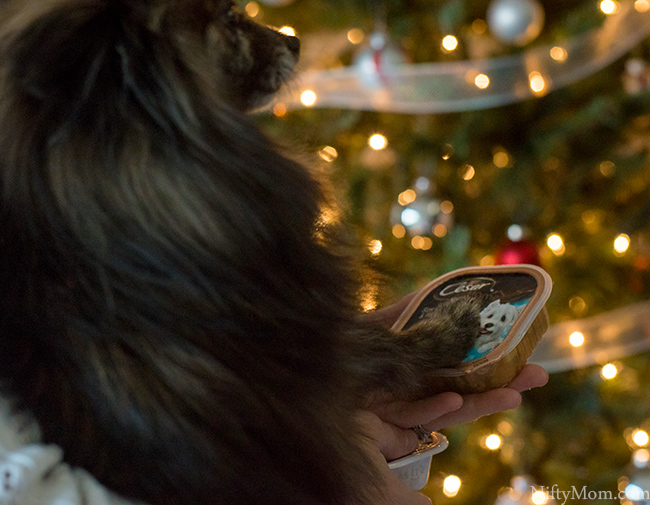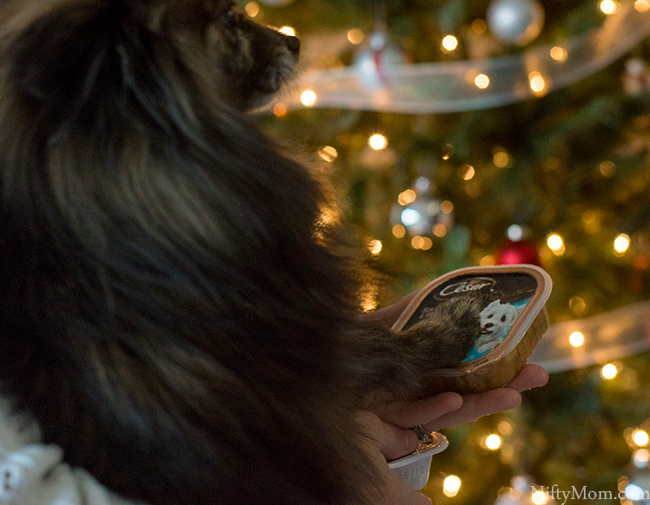 And she's pretty spoiled. Ellie has her own shelf of accessories, care items, along with her favorite foods and treats. I can let her pick out which one she wants out of the large variety of Cesar wet dog foods, such as Cesar Home Delights™.
To show her some additional love this holiday season (besides the usual cuddling and pampering), we are being twins: matchy-matchy. That's right, December can't go by without a new holiday sweater and Ellie is joining in on the fun this year.
Cesar created a unique collection of holiday sweaters just for the Cesar Matchy Matchy holiday campaign. It gives dogs everywhere a chance to upgrade the 'man's best friend' status to 'ultimate twin' status. It's to celebrate a special bond between dogs and their owners.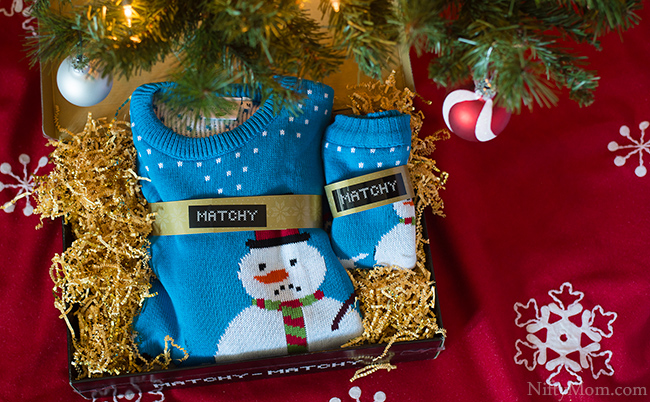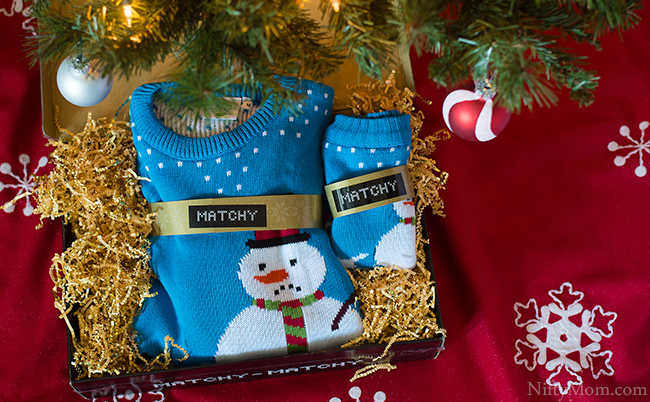 This holiday season, Ellie and I are sticking together. Just us girls, in our matchy-matchy sweaters.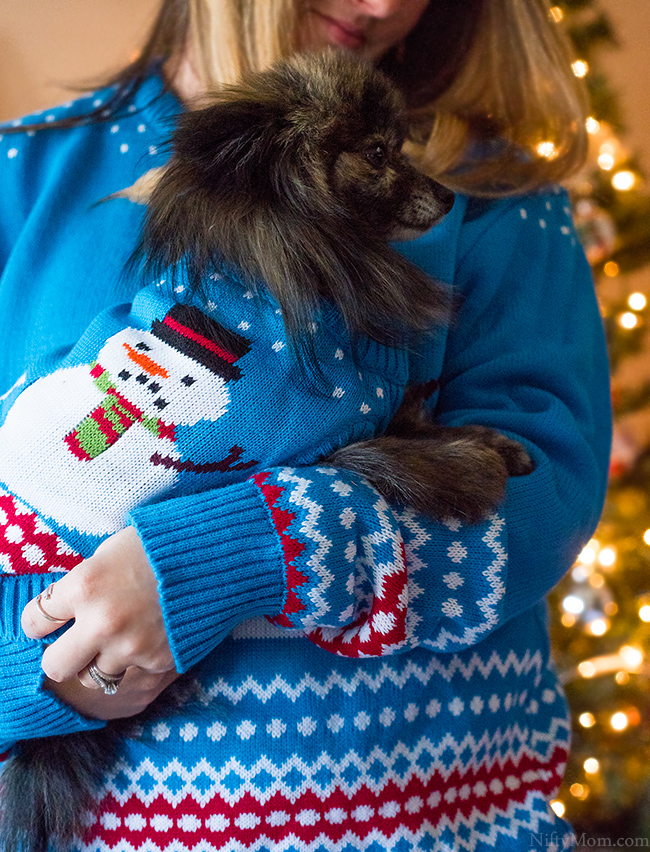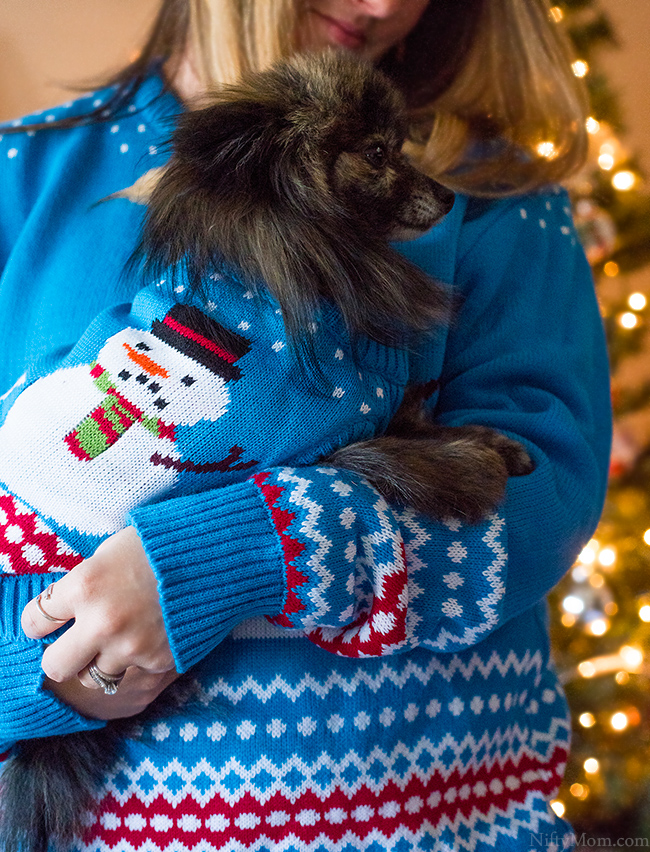 Cesar Matchy Matchy Sweepstakes
Want a chance to be matchy-matchy with your furry friend?
Visit MatchyMatchy.Cesar.com and enter your email and mailing addresses between 11/28 and 12/11 for a chance to win your own matching pair of sweaters. No purchase necessary, see rules for full details.
This is a sponsored post written by me on behalf of Cesar®. All opinions are my own.