This is a sponsored conversation written by me on behalf of Silk. The opinions and text are all mine.
As I try to lead a healthy lifestyle, some days it seems difficult. Those days that my 'To Do' list is over a page long and I am multitasking every second I get. Yes, that is often, and trying to stay on track with my health and what I consume isn't always easy.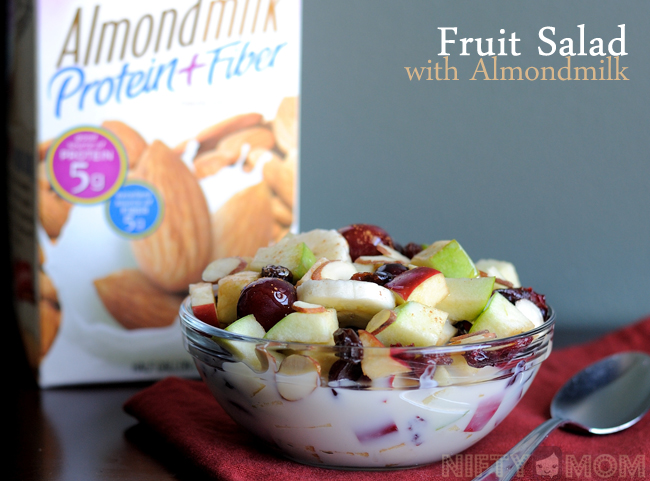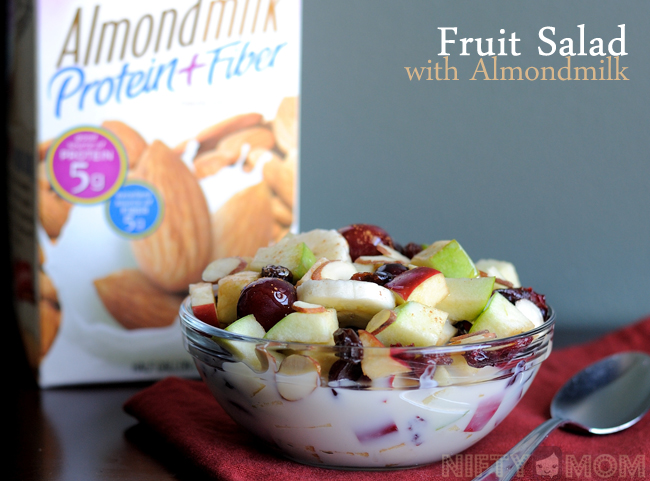 However, there are some things that help, especially when it comes to hectic days. Such as keeping a large, 64oz jug on the kitchen counter filled with ice water. Throughout the day, it is easier to remember to drink more water. When I walk by it, I can easily get a quick drink, and move on with what I am doing.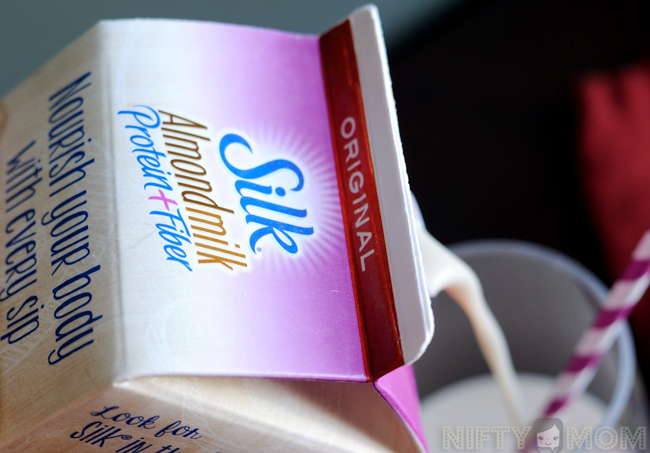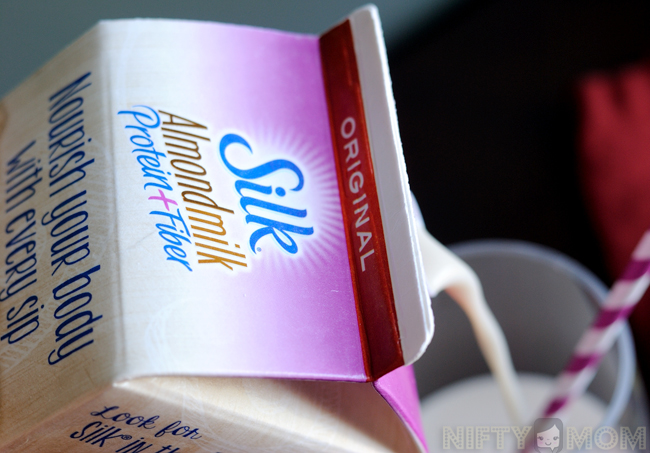 Another easy way to help me stay on track is by switching out basic food staples with something more nutritious. Keeping them stocked in my pantry and refrigerator, front and center in easy view, makes it a constant reminder of my goals.
In the front of the top shelf in my refrigerator is Silk Protein+Fiber Almondmilk. With 50% more calcium than dairy milk, Almondmilk is amazing in shakes, smoothies, cereal, or simply alone as a drink. Protein+Fiber Almondmilk is such a simple, delicious and convenient way to get add more nourishment with 5 grams of protein and 5 grams of fiber.
Fruit Salad with Almondmilk Recipe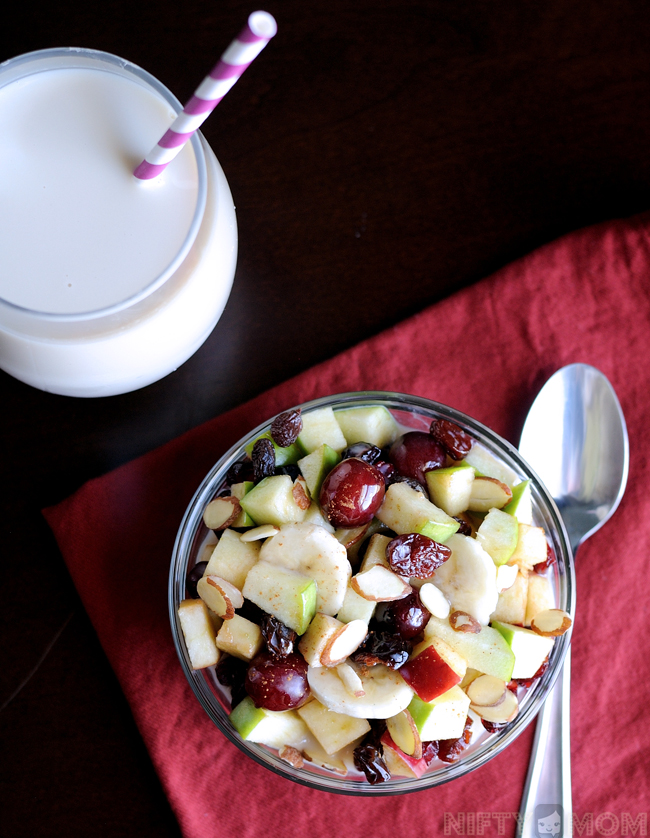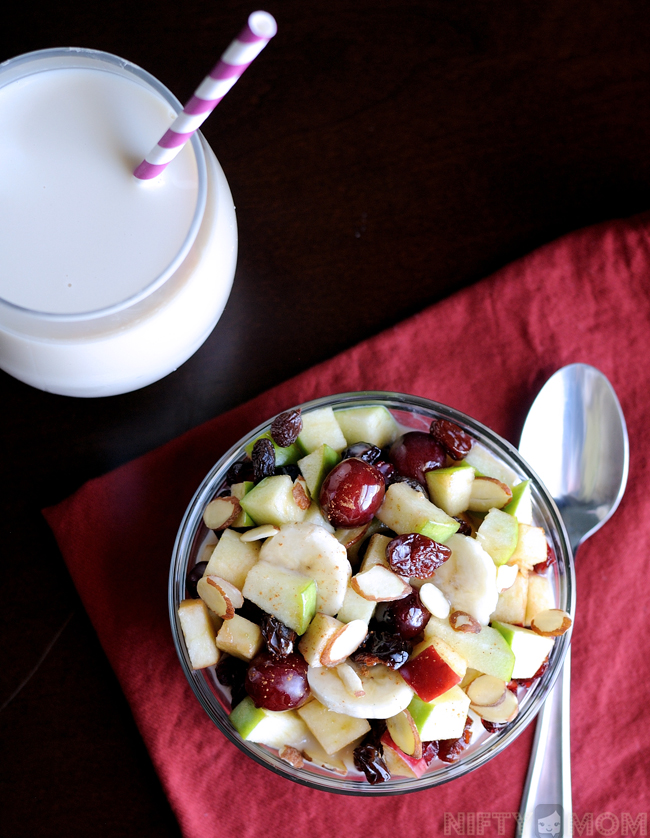 With fruits on hand at all times, one snack or breakfast I like to enjoy is a fruit salad. Paired with Silk Protein+Fiber Almondmilk, it is a great way to start the day or replenish after a workout. The ingredients varies, depending on what fruits and nuts I have that day. It's easy to make and easy to change up.
Ingredients:
Apple(s), chopped
Banana, sliced
Grapes
Raisins
Dried Fruits (cranberries, cherries, apricots, etc)
Sliced Almonds (or chopped walnuts)
Honey
Cinnamon
Silk Protein+Fiber Almondmilk
In a small bowl, mix all fruits (fresh & dried) and nuts. Pour Almondmilk over the top. Drizzle some honey over it and top with a sprinkle with cinnamon.
A simple tasty fruit salad with added protein and fiber.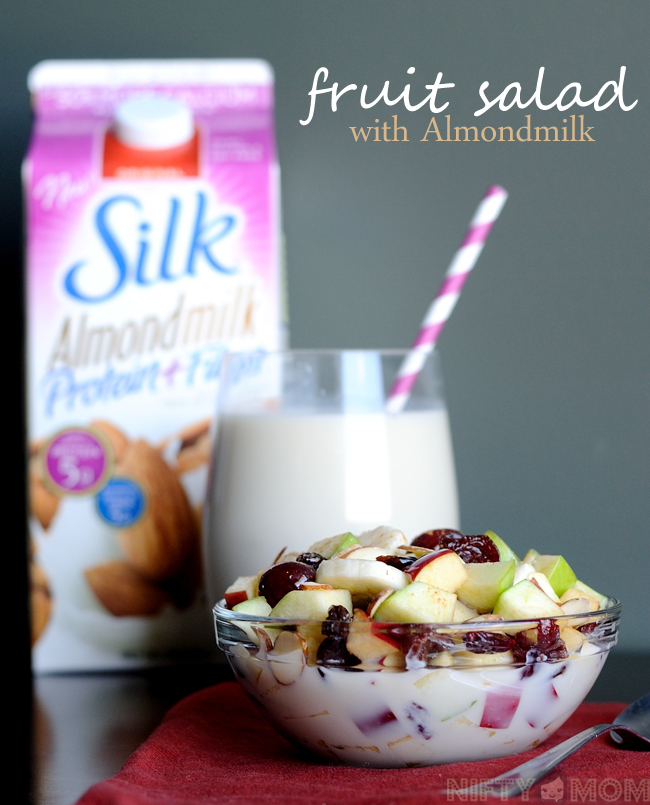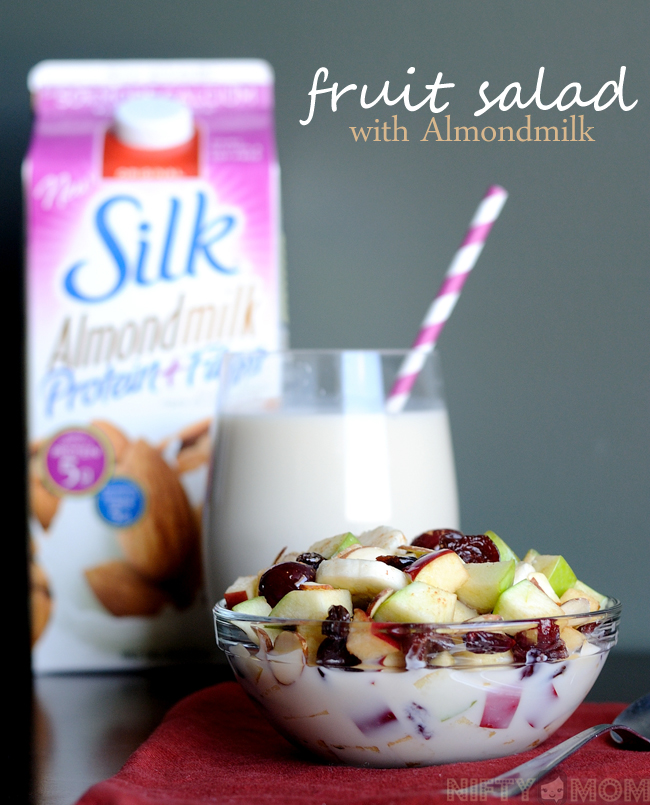 You can get a coupon for Silk by visiting their Facebook page!