This summer party post featuring Kraft Dips has been compensated by Collective Bias, Inc. and its advertiser. All opinions are mine alone. #DipYourWay #CollectiveBias
Is summer really almost over? The school year starts next week, but I am not quite ready to let go of the warm summer months, that blazing sun and the bright skies.  I have been thinking about planning a fun summer party outside, but honestly, the heat and humidity has been a scorcher lately.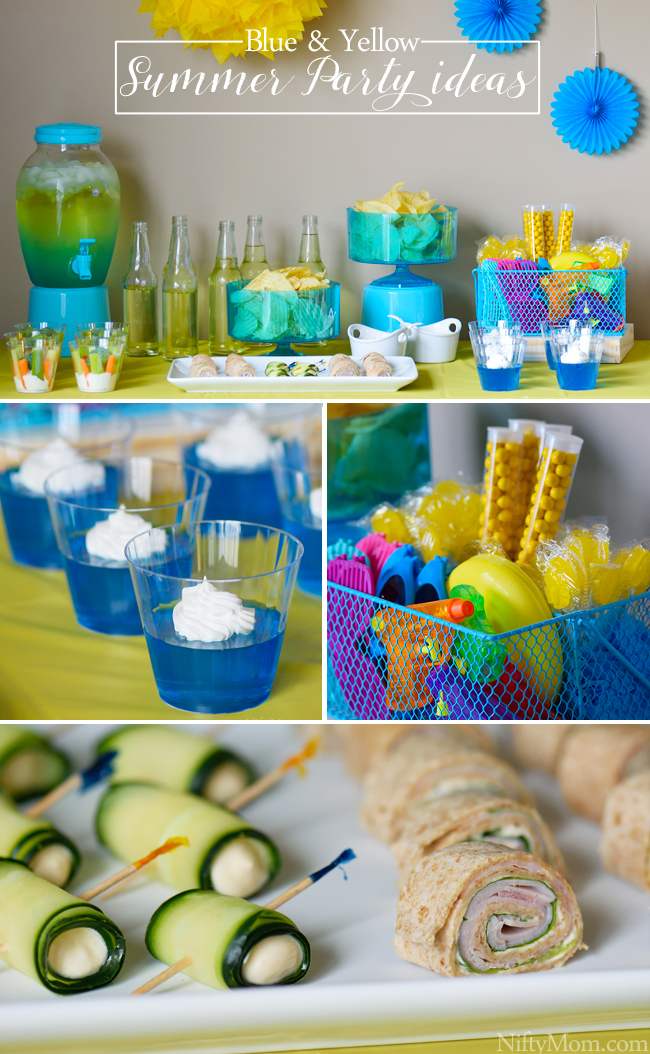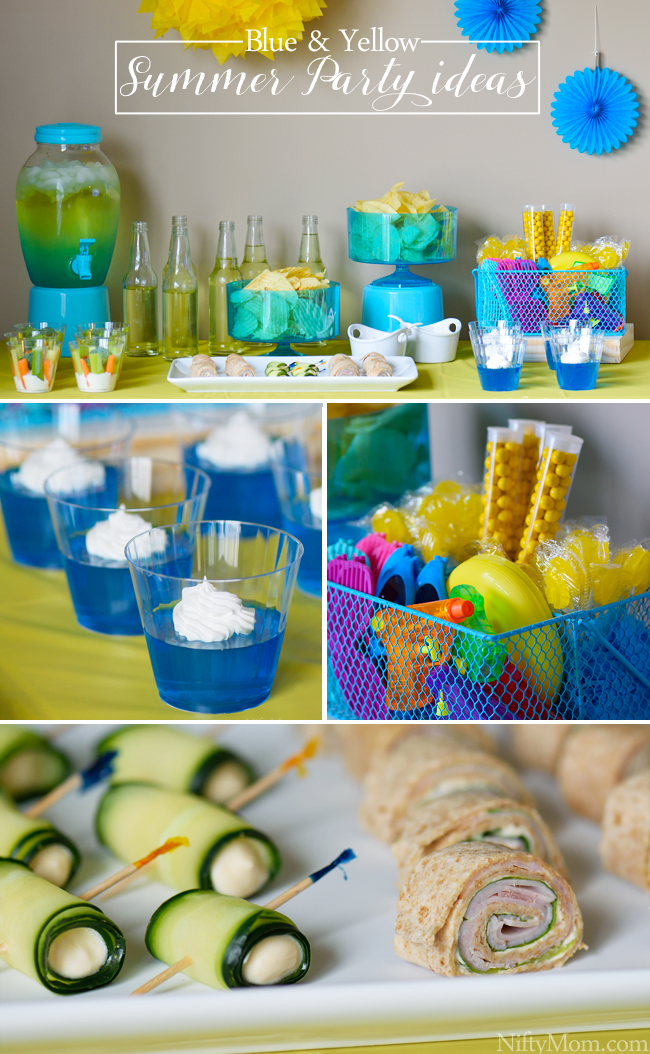 So I thought, why can't we have a summer party indoors? I can bring in different aspects of the summer days and we can all keep cool inside away from the heat. I can do that. Then we have to plan on a time to host and have family and friends over. This isn't always easy when things are super busy. Party planning can be time-consuming at times. I am always looking for ways to lighten the load and still host an awesome party.
The best way to ease the work on party day is to plan and prep as much as possible the night before. I like to come up with foods that fit together, use some of the same ingredients, and can be prepared ahead of time.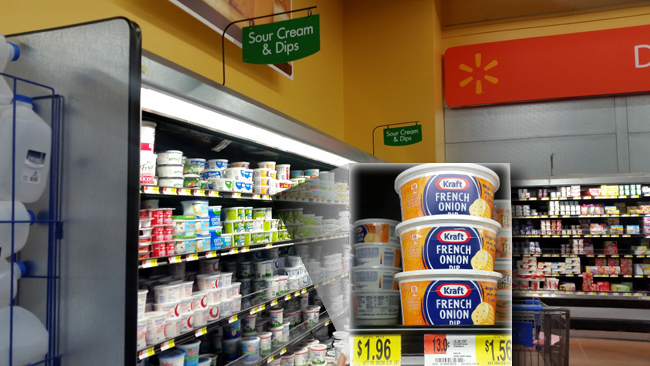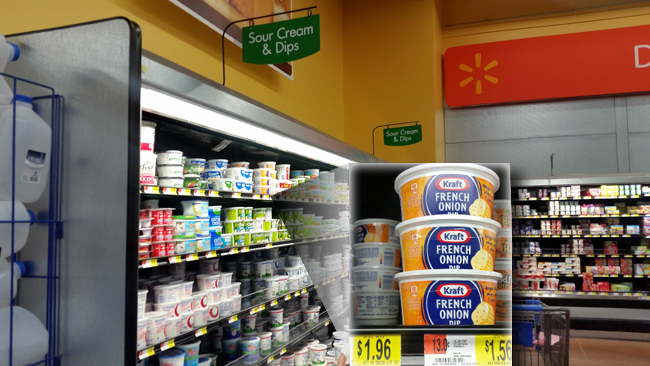 When we often have guests over, prepared dips are always a hit. They can be extremely versatile and used in different ways other than dipping. When I was shopping at Walmart, I noticed Kraft Dips had fresh new packaging and had to picked up a few. Kraft Dips: French Onion Dip, Green Onion Dip and Bacon Cheddar Dip are definitely crowd-pleasers.   I knew I could create a few different recipes for the food spread.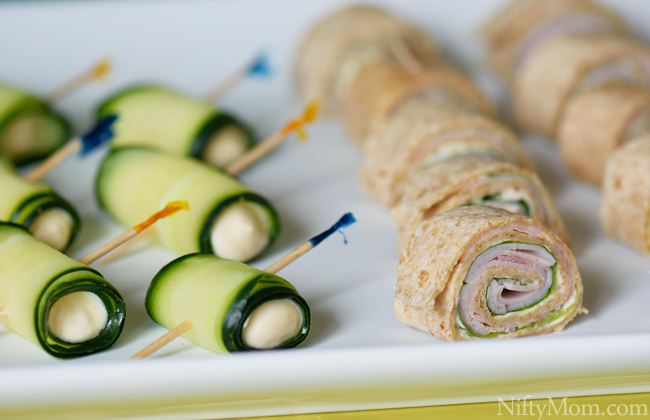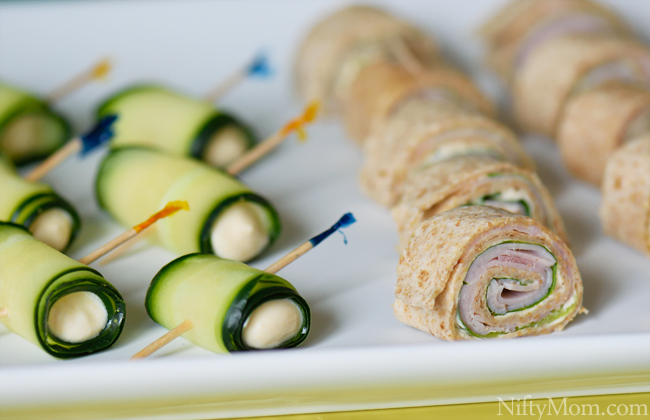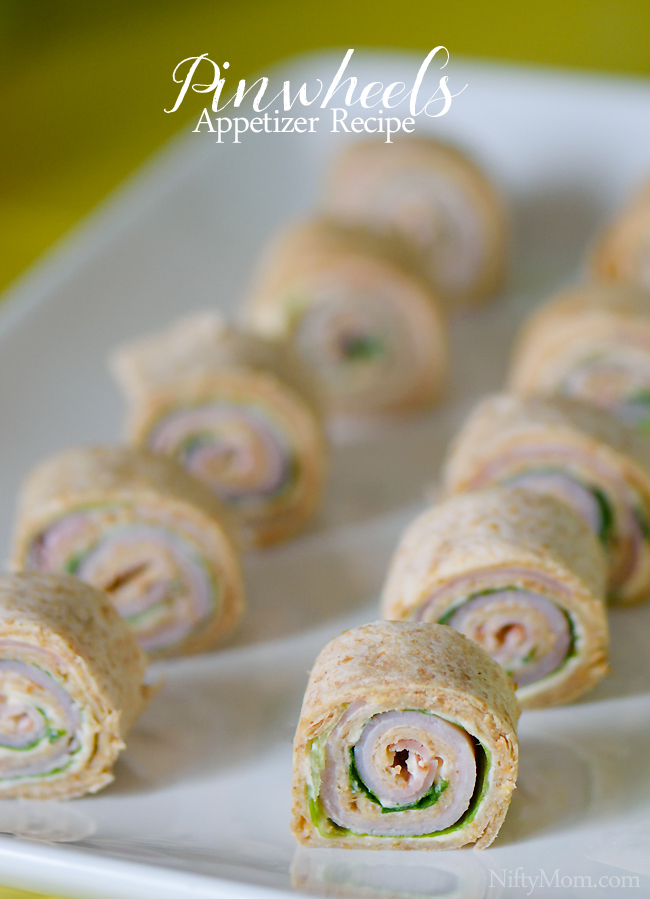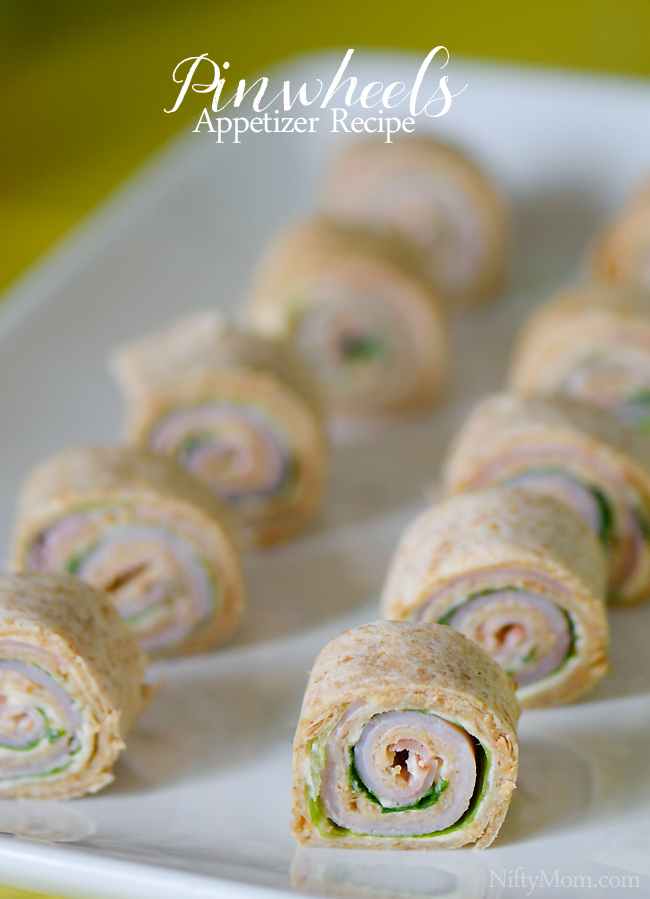 The night before, Pinwheels can be made so they are ready to serve the next day.

Appetizer Pinwheels
A simple tasty appetizer for a crowd.
Ingredients
Deli Meat (I typically use ham)
Leaf lettuce
Kraft Bacon and Cheddar Dip
Whole Wheat 10" Flour Tortillas
Instructions
Generously spread a spoonful of Kraft Bacon and Cheddar Dip on a tortilla. (I leave about an inch uncovered at one end so the filling doesn't push out when rolled up)
Top with 1 leaf of lettuce, then a slice or two of deli meat.
Gently roll tightly so the non-covered end of the tortilla is on the outer part of the roll.
Tightly roll plastic wrap around the tortilla.
Repeat with desired number of tortillas.
Refrigerate overnight or for at least 3 hours to allow it to get firm. This way the rolls stay intact.
When ready to serve, remove the plastic wrap and slice to desired thickness.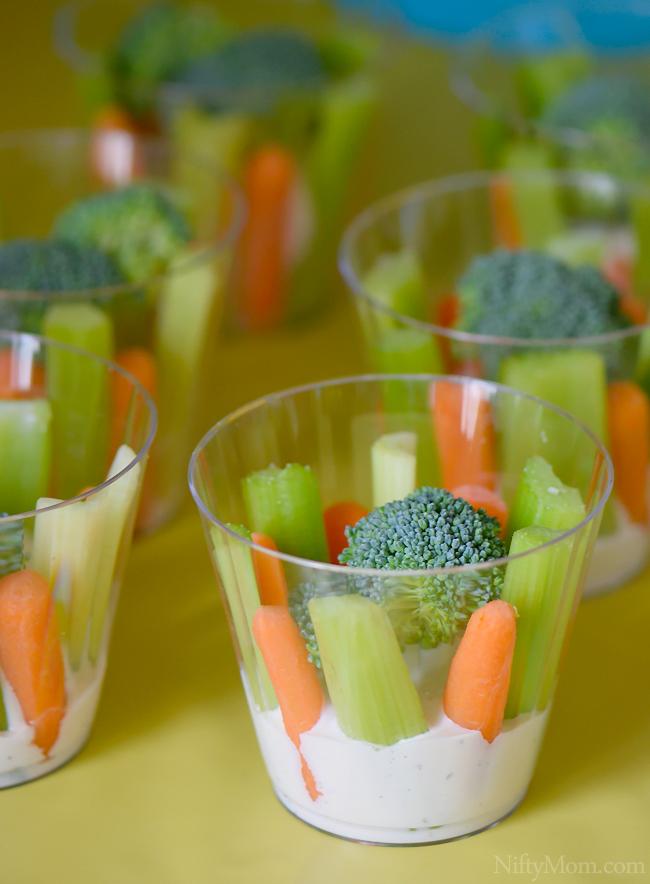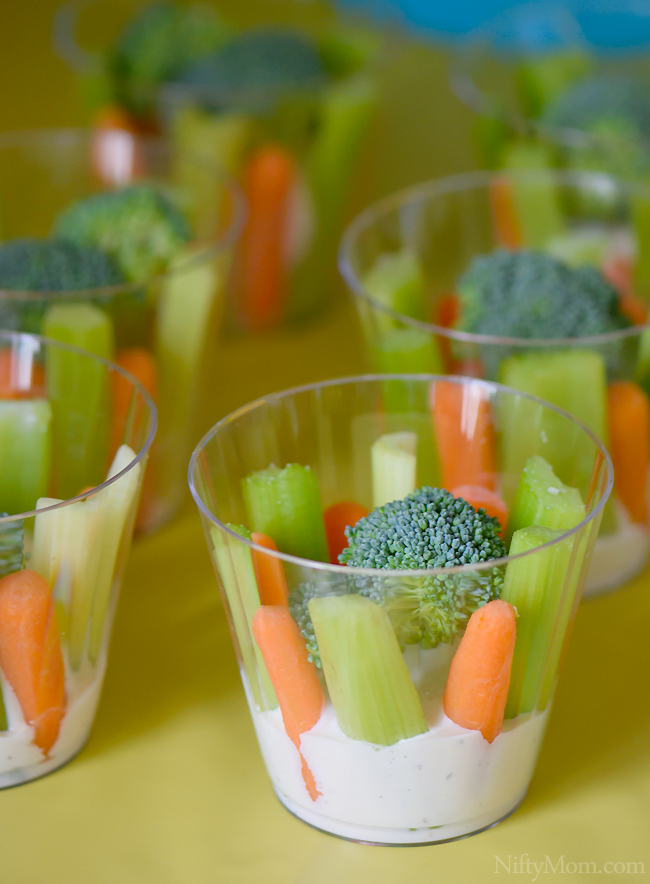 Instead of having a large vegetable tray, I placed some Kraft Dip into a small plastic cups and topped with raw baby carrots, celery sticks, and broccoli.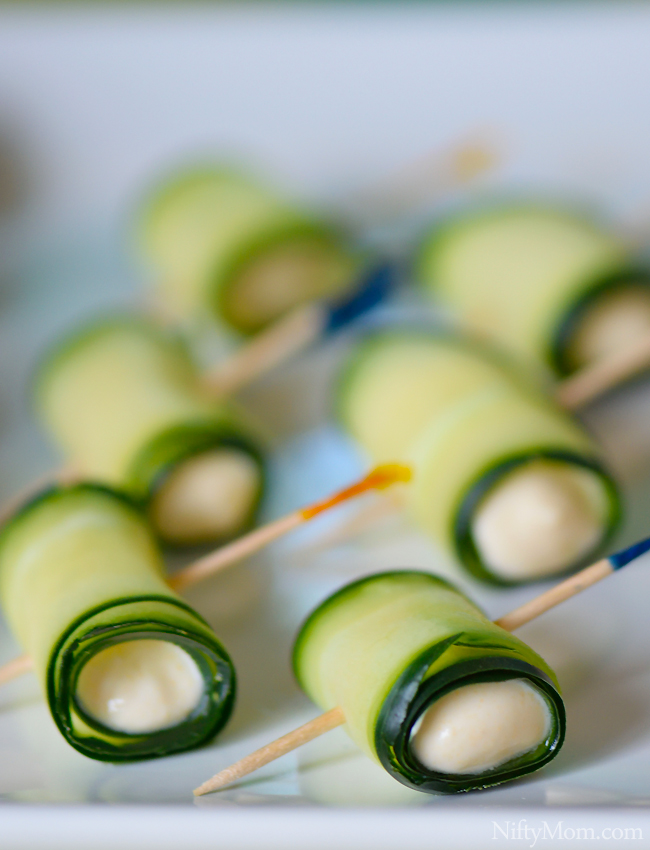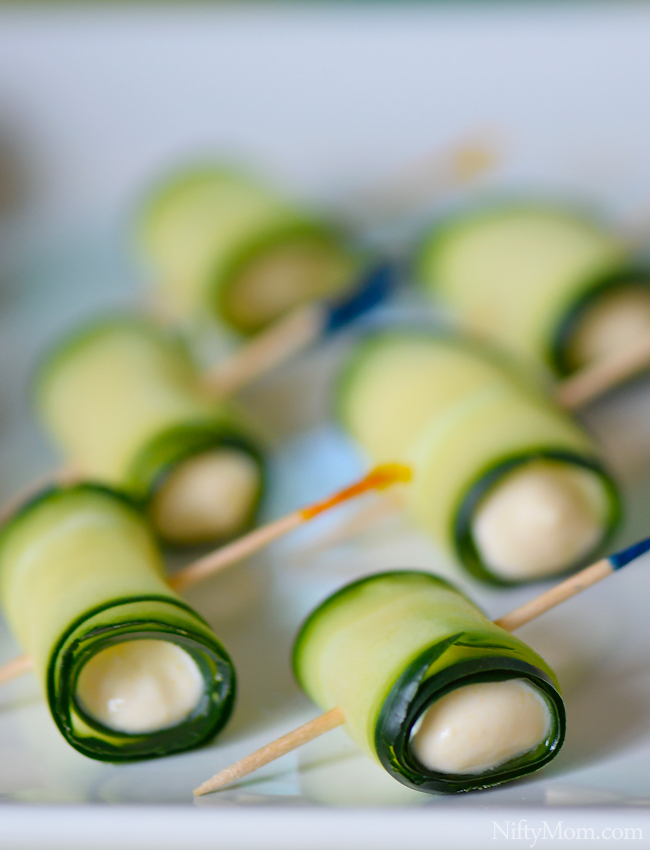 Thinly sliced cucumbers (sliced the long way) can also be rolled up with a small amount of your favorite dip (such as ranch or Kraft Green Onion Dip). It is a good appetizer to bring together the pinwheels and fresh vegetables.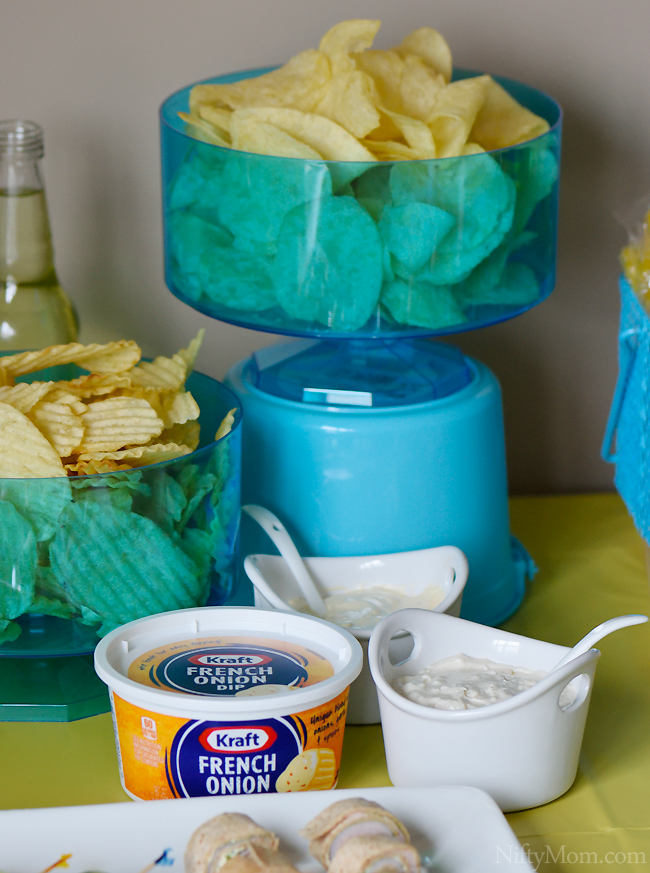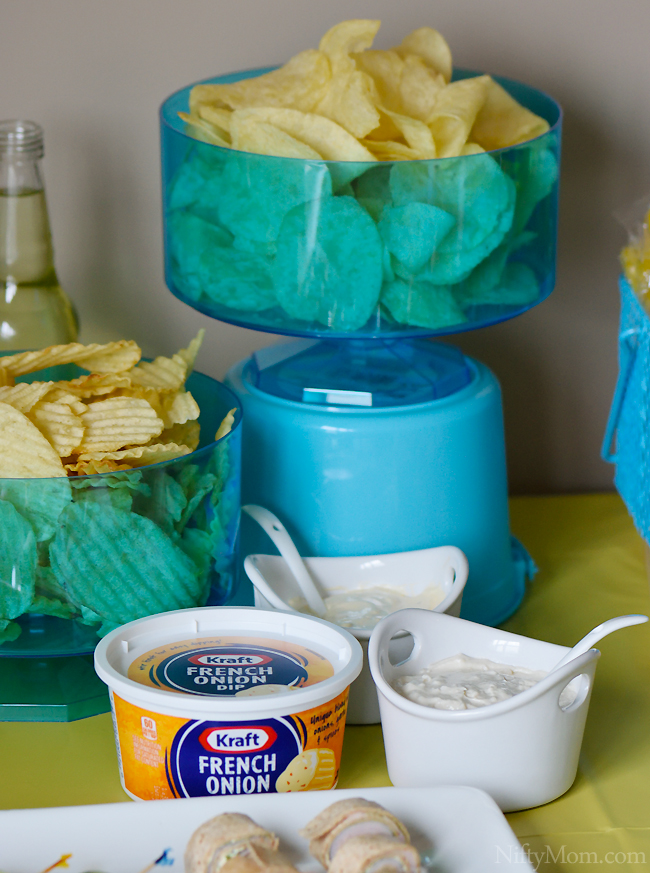 No party is complete without chips and dip. I always serve at least 2 different dips for guests.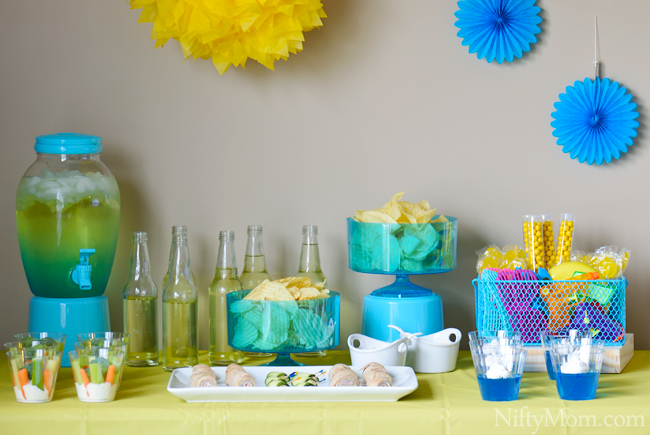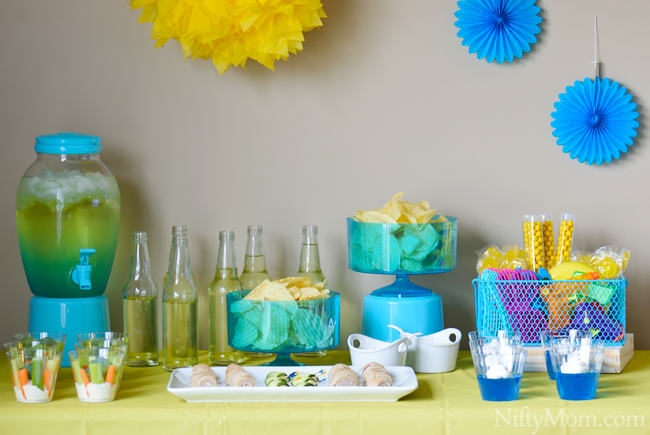 For the party colors, I picked out some blue and yellow decor and serving items. I thought it was a nice way to bring in the colors of the summer. Think the sun and blue skies and water. It really brings everything together.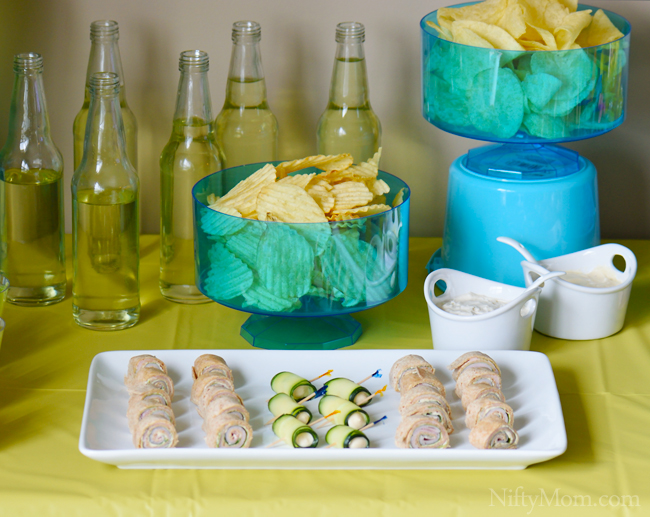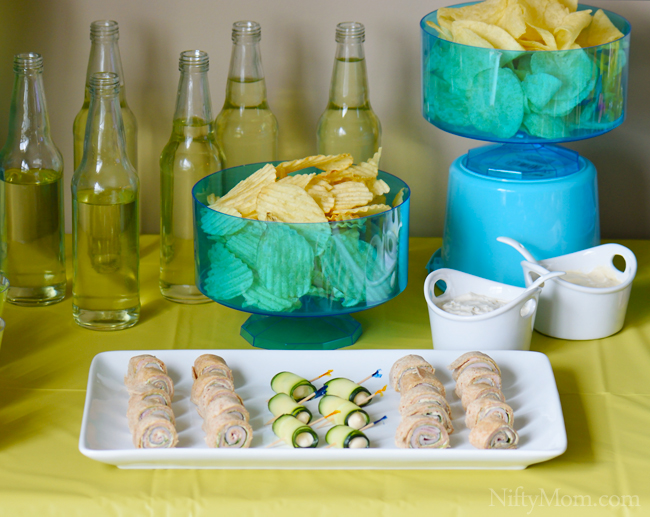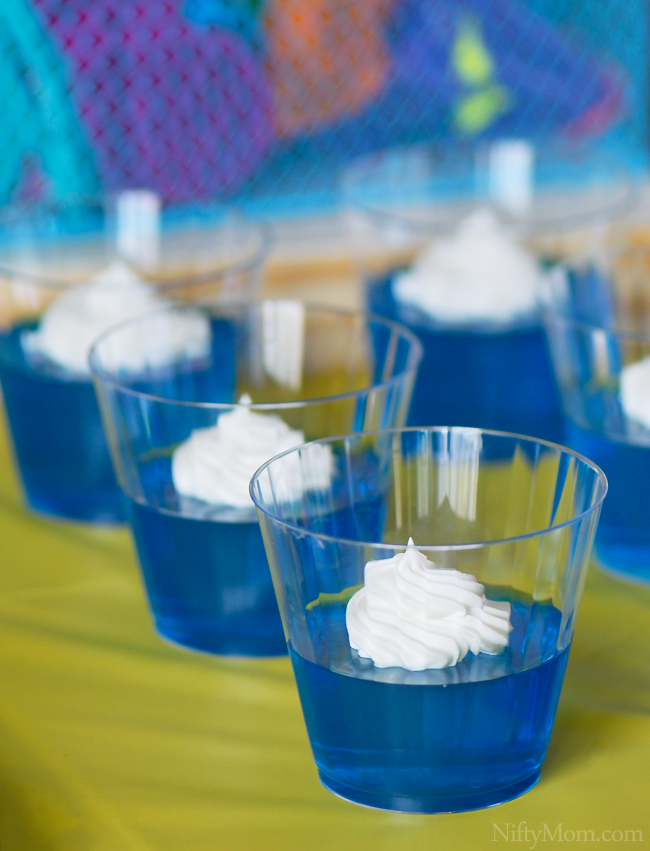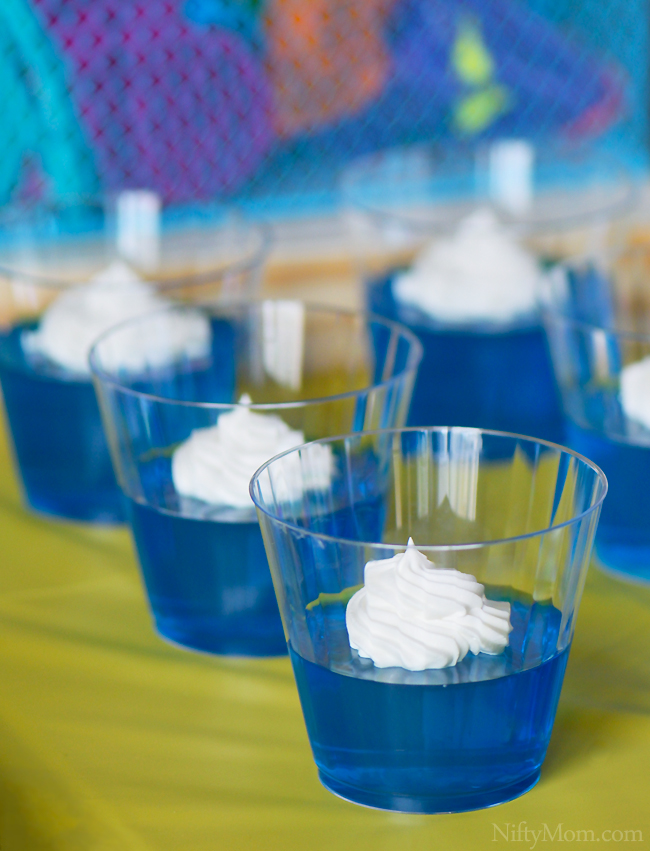 For a dessert-like treat, I whipped up a package of Berry Blue Kraft JELL-O the night before and divided it into 8 plastic cups. When it was time to serve, a little Cool Whip on top is added.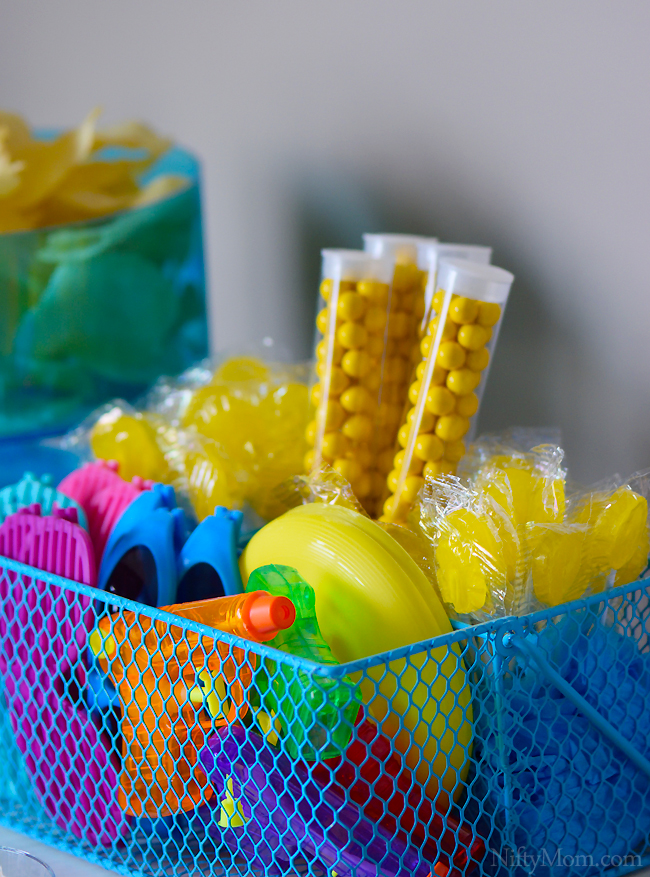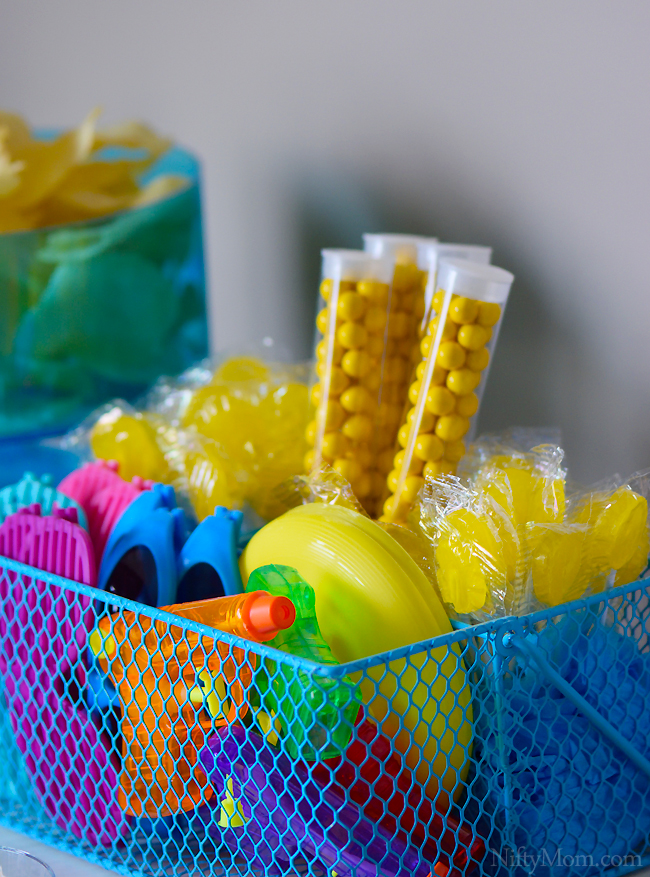 Of course, no party is complete without some favors for the guests.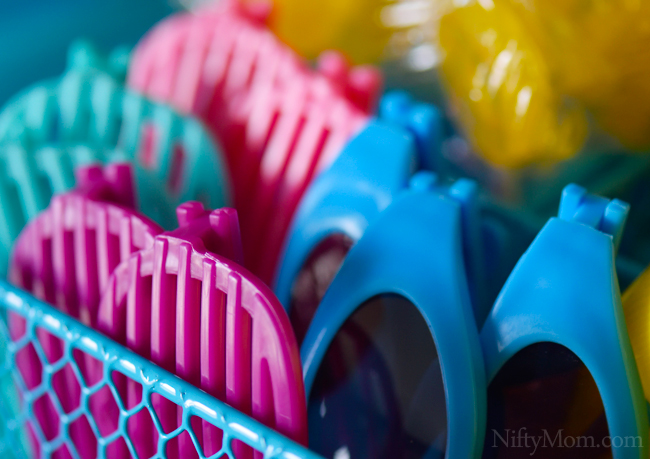 I filled a utensil basket with fun sunglasses, water guns, small discs for guests to take home.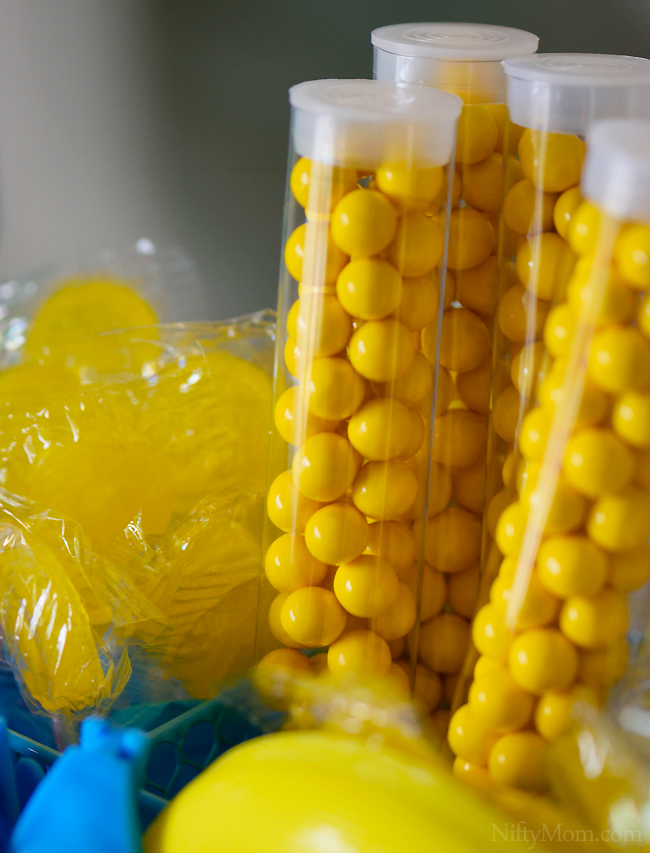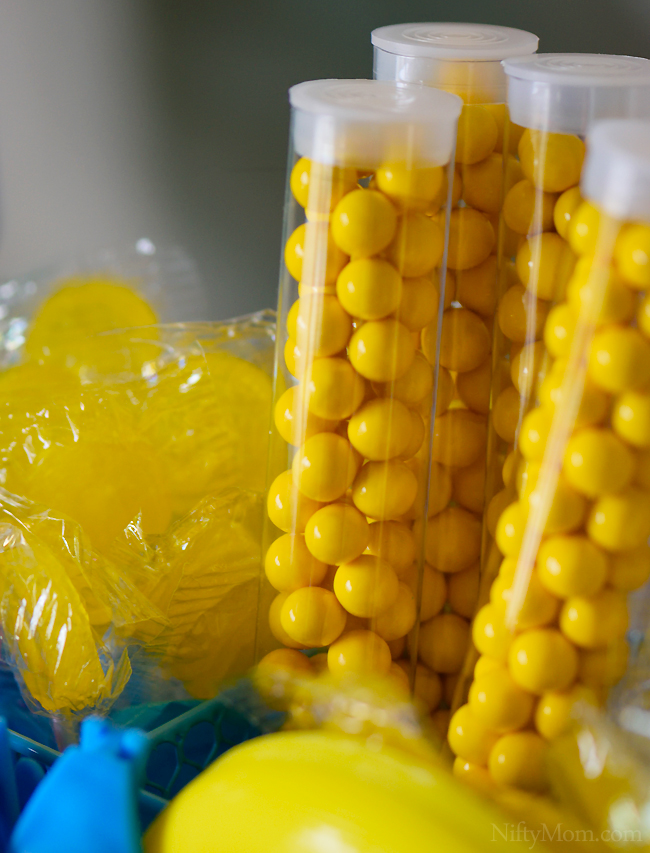 There was also yellow lollipops and candies to pair with them.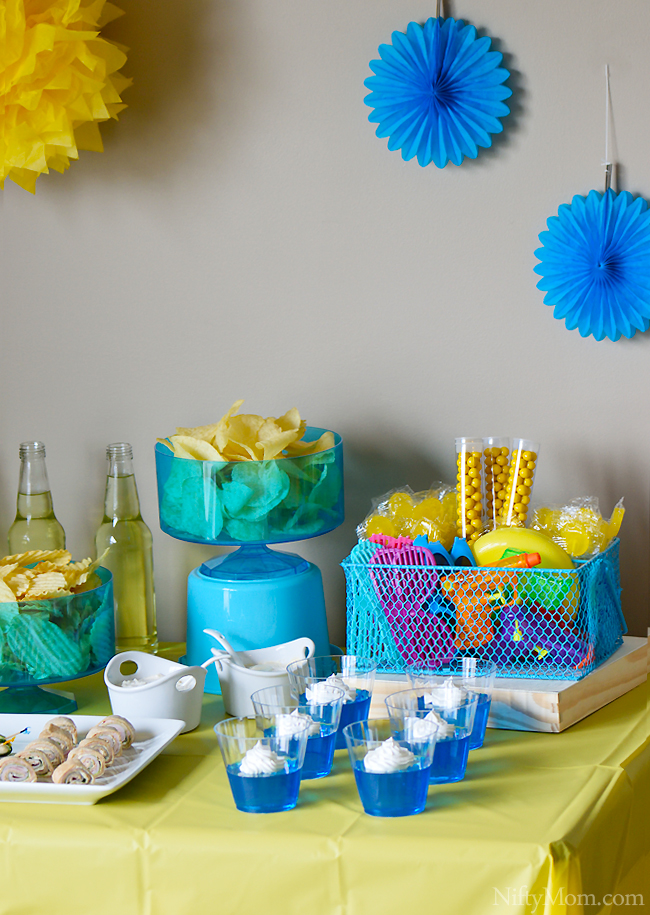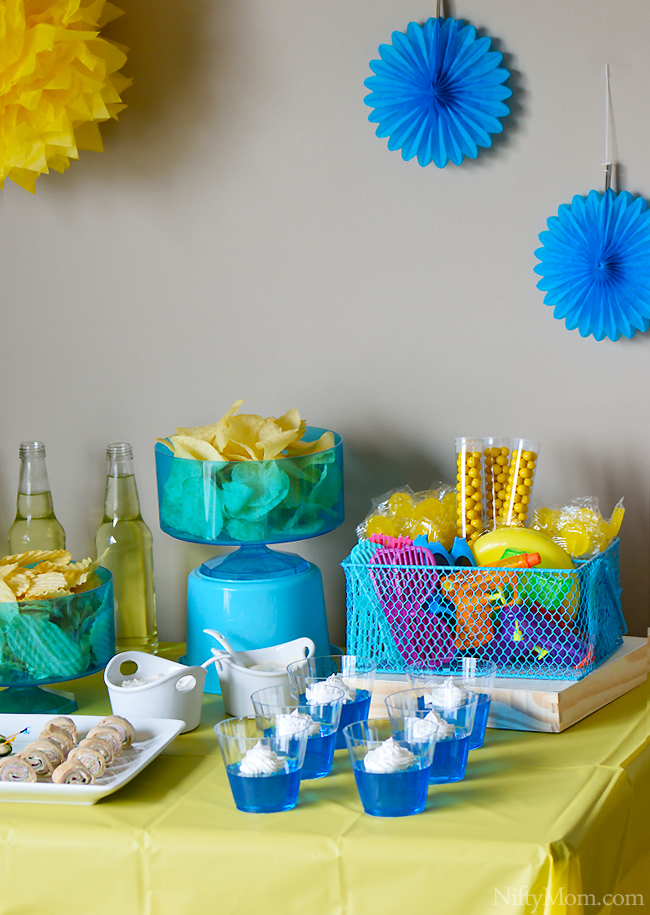 Overall, the party has a fun summer feel with different treats and appetizers for guests. It is a great way to keep summer going! It's not over yet!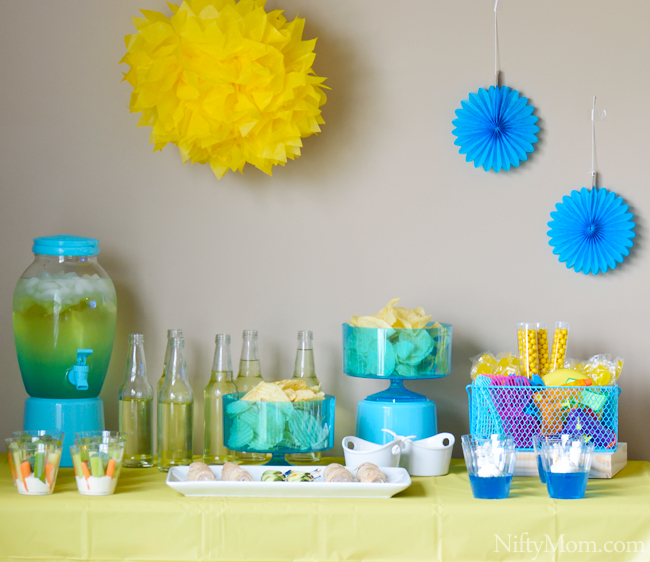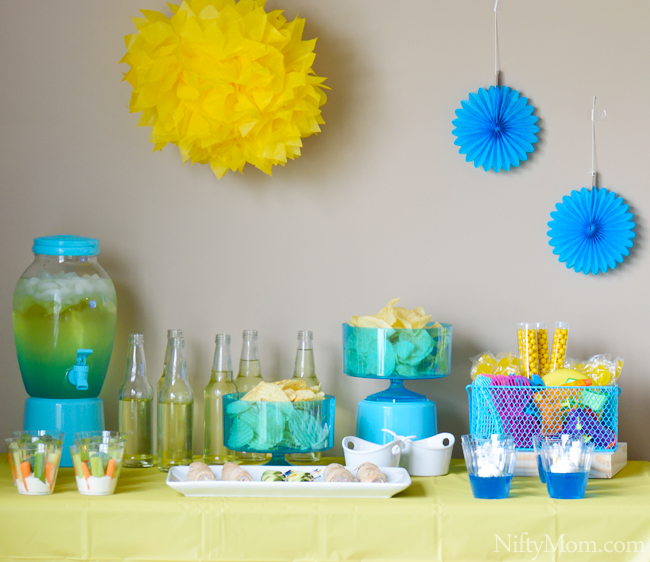 Be sure to check out more delicious recipes from Kraft. I'd love to hear your favorite!