You probably saw on my social media accounts that we took the kids on a mini vacation to Memphis, TN a few weeks ago. There was so much to do and see, it was hard to decide what to make time for. I will be sharing details on everything we did within a week or two. The first full day we were there, we were invited to Uncle Buck's Fish Bowl & Grill. While our visit to Uncle Buck's was complimentary, all opinions are 100% my own.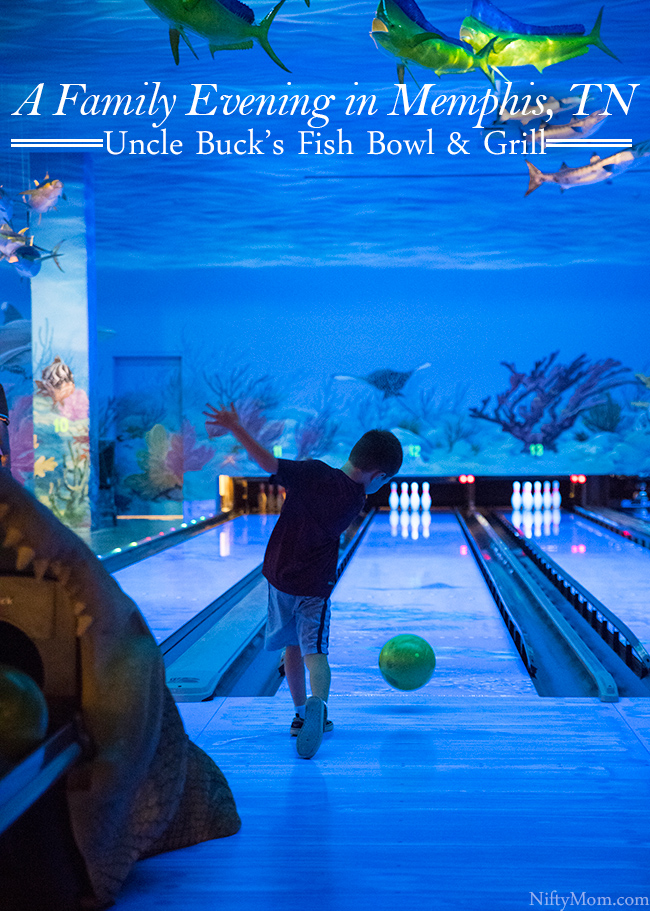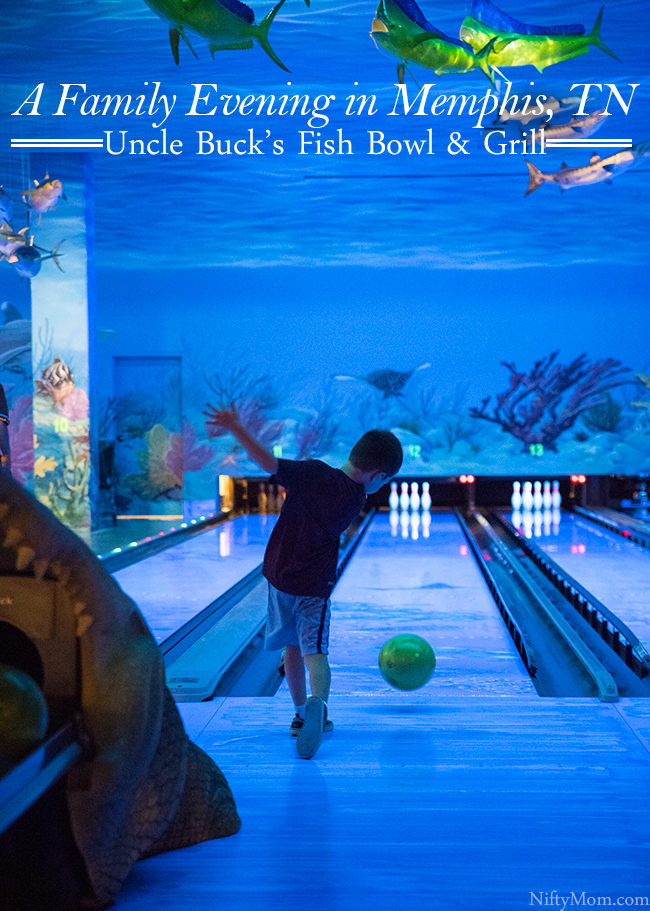 I had actually never heard of Uncle Buck's Fish Bowl & Grill until we were researching Memphis (there are none in my area). It is a Bass Pro Shops restaurant, nestled in the twelve Bass Pro Shop stores across the US.  We were already planning to visit Bass Pro Shops at the Pyramid, so making a whole evening there made sense.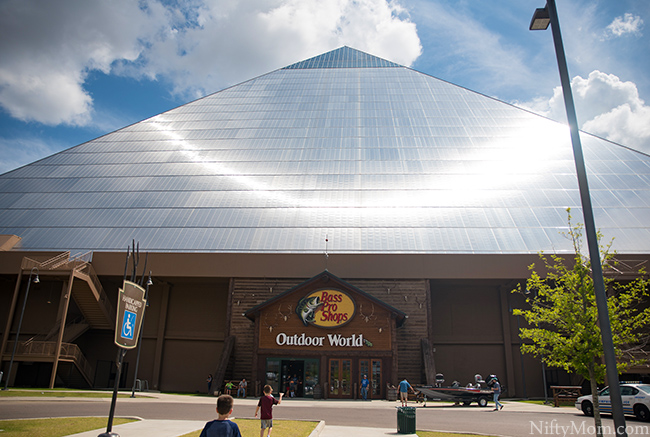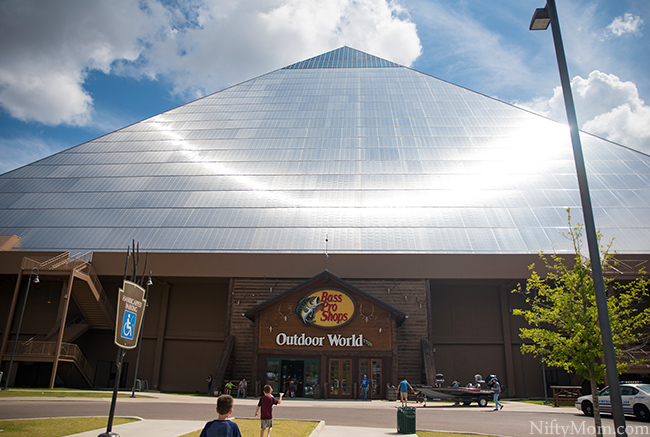 The Pyramid was actually the first thing we saw when we drove into Memphis. It was at night, all lit up drawing our attention immediately. We had to assure the kids we would be there the following day to explore and eat dinner, because they insisted on going the minute we saw it.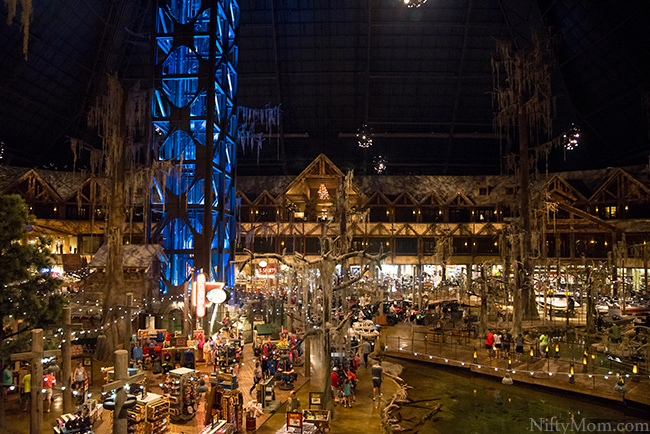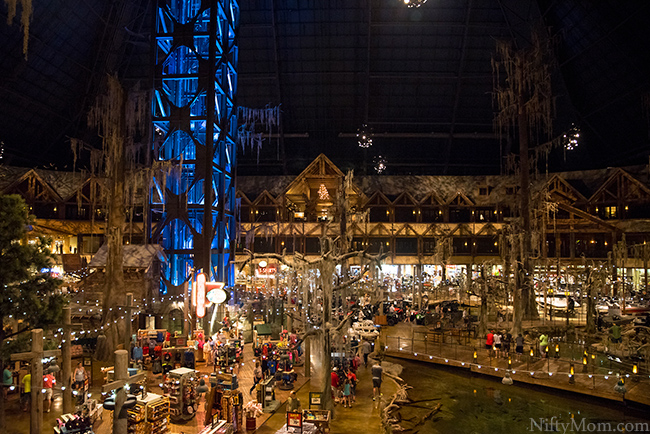 Inside, the iconic Pyramid is filled with a large variety of outdoor gear, outdoorsy and water features and the nation's tallest 28-Story Freestanding Glass Elevator that goes to The Lookout, a glass-floored cantilevering observation deck at the top of the 32-story Pyramid. There is also a wilderness hotel called Big Cypress Lodge. Filled with educational and fun attractions, there is something for everyone in the family.
We spend a couple hours walking around, seeing the fish and alligators and experiencing the interactive attractions.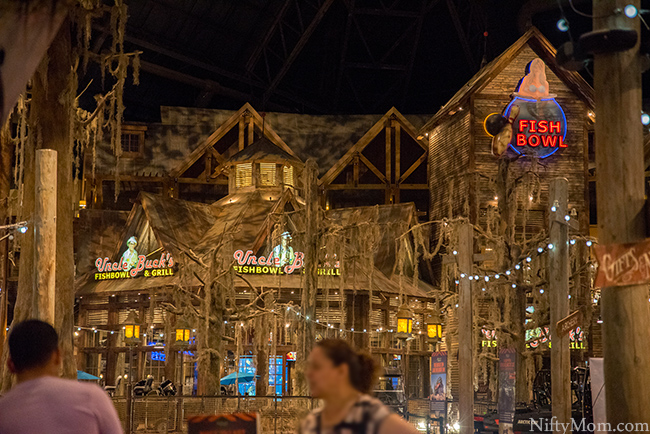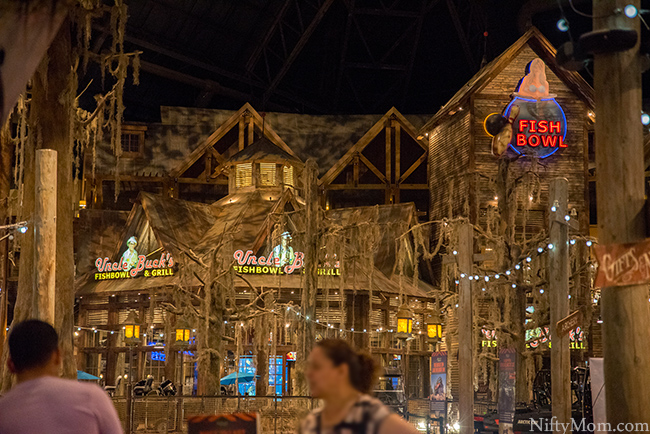 When it was dinner time we eagerly headed to Uncle Buck's Fishbowl and Grill, a nautical-themed restaurant and bar with a saltwater aquarium and a 13-lane ocean-themed bowling alley.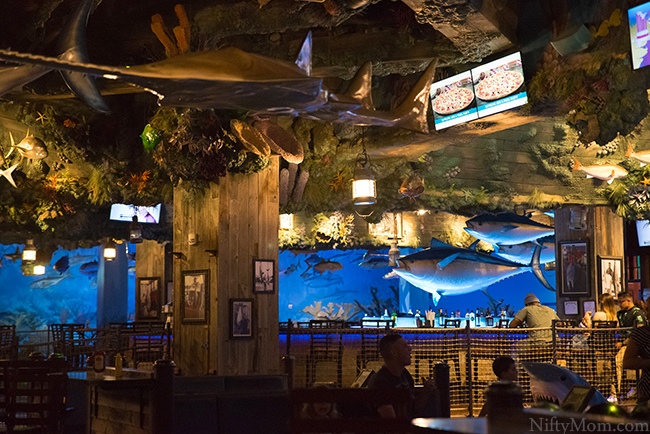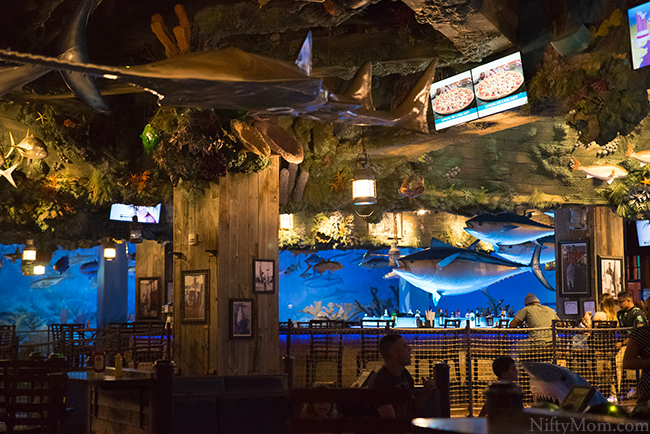 As we first walked in, the fun atmosphere had the boys wanting to see everything. They loved having the feeling of being underwater as they walked around the restaurant and bowling alley.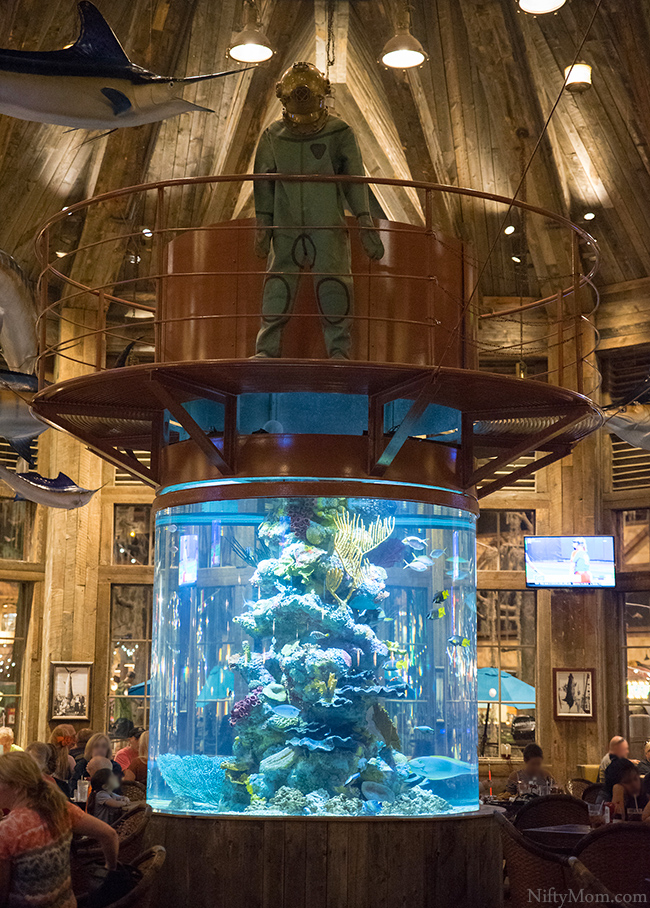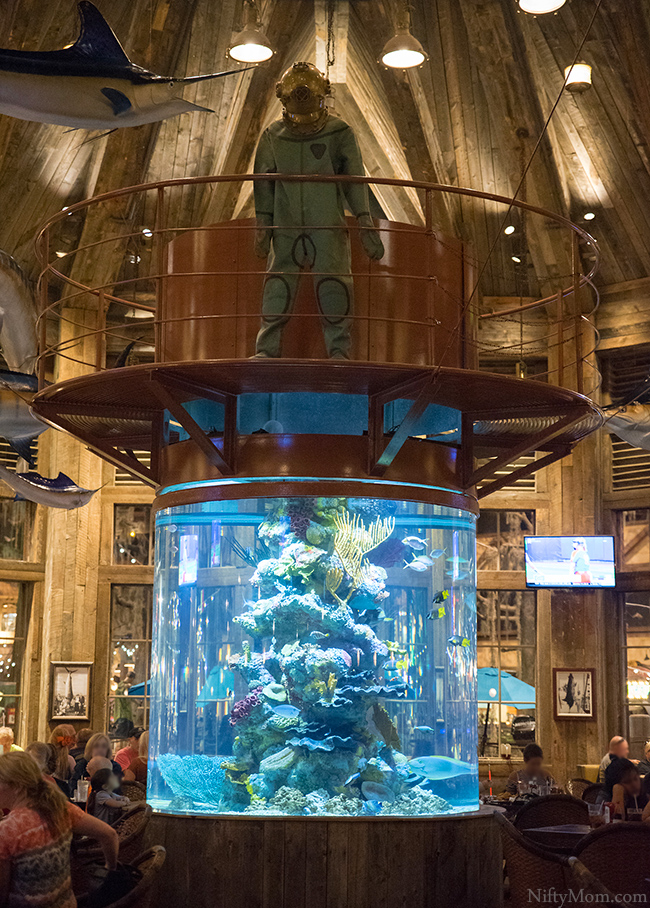 We started with dinner, which the menu features a variety of appetizers, sandwiches, salads and burgers. Of course there are some signature seafood dishes to try (Alligator and Wild Sockeye Salmon to name a few).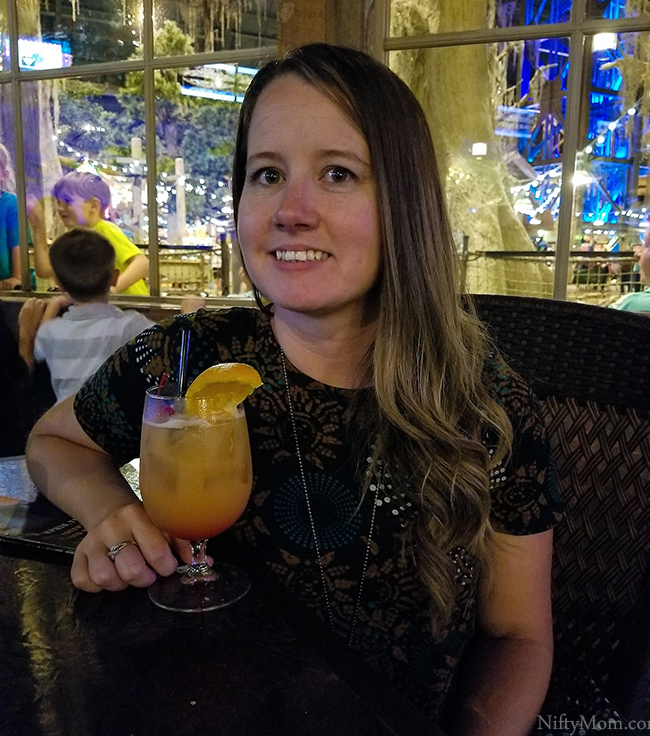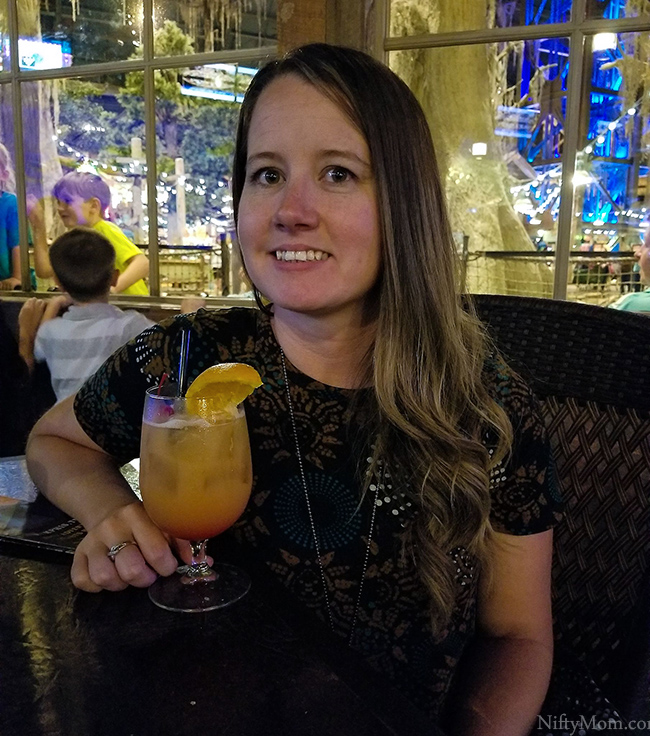 After dinner, my husband and I grabbed a cocktail from the island-themed bar area. A delicious Mai Tai for me and it was time to get to the bowling. The kids acted as if they were waiting a lifetime to bowl here. They had so much energy and could have bowled into the wee hours of the night if we allowed it.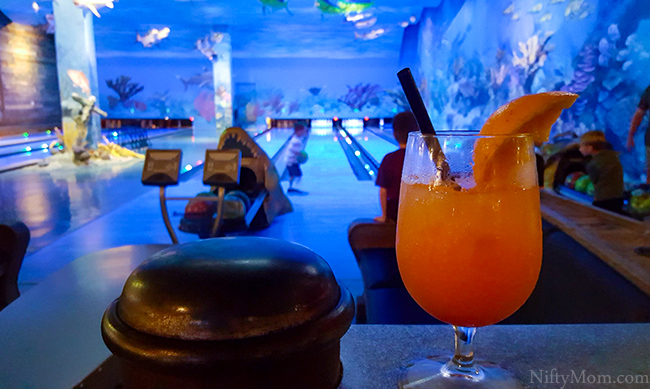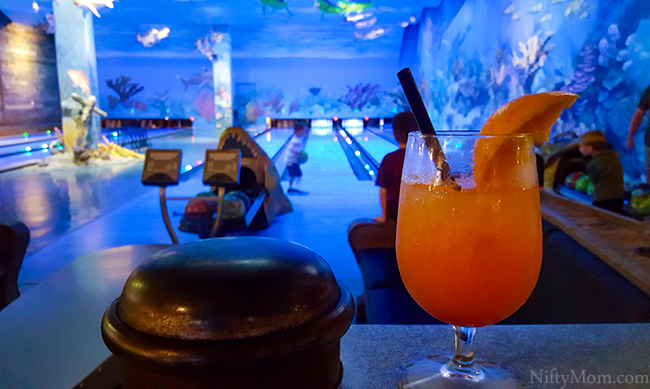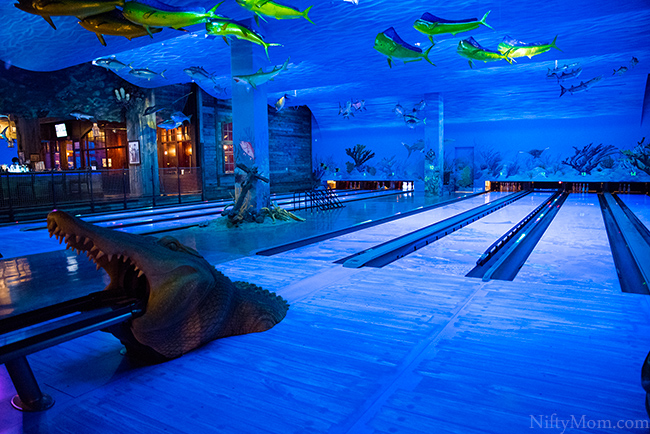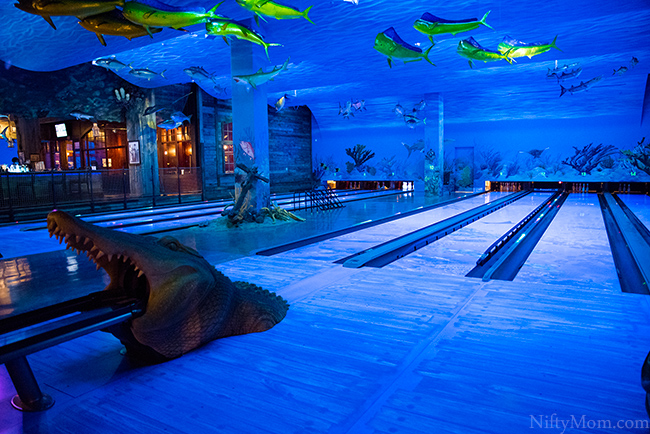 With the alligator ball return, custom bowling balls and underwater scenery, the blue lighting brought it all together. The family night was filled with fun and plenty of laughter. I hate to admit it, but my seven-year-old dominated the bowling game. It was a fun way to wrap up our first full day in Memphis, TN.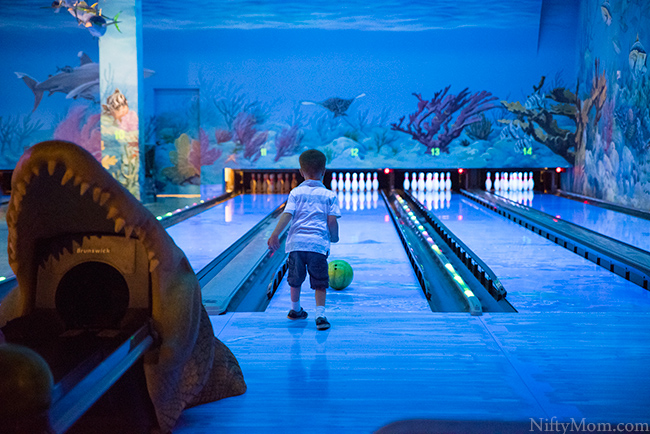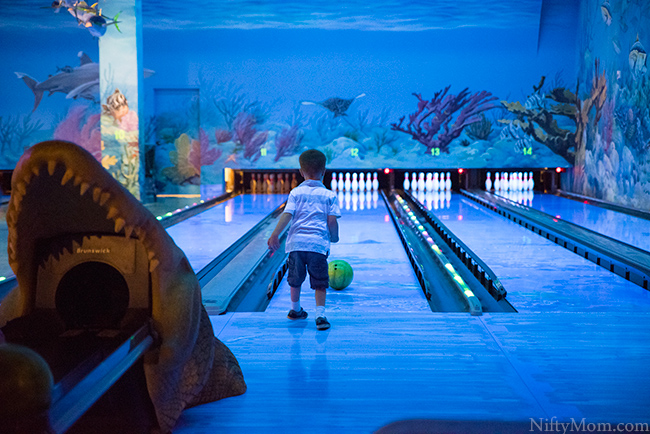 Visit their site to learn more about Uncle's Bucks Fish Bowl & Grill and find a location near you (or anywhere you are planning on visiting).