We were provided with a two-night stay at Castle Rock Resort & Waterpark in Branson, MO. All opinions are my own. 
Years and years ago, my husband and I loved going on road trips and traveling. Three kids later, those things seemed nearly impossible and honestly, quite intimidating. How could we sanely manage three kids under the age of 4 in unknown territory? How would we survive? However, this year I knew the impossible had to be conquered.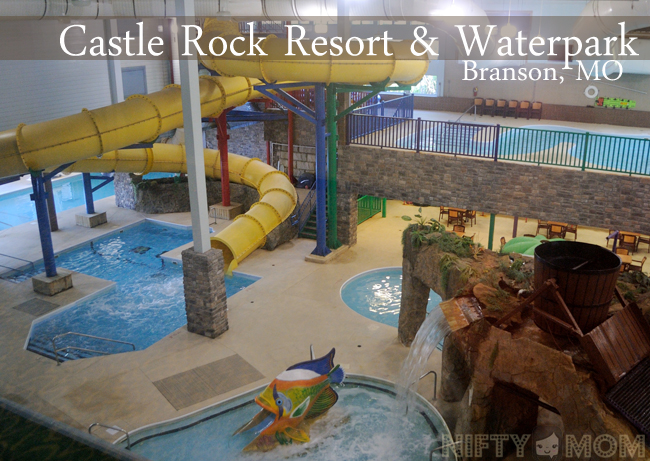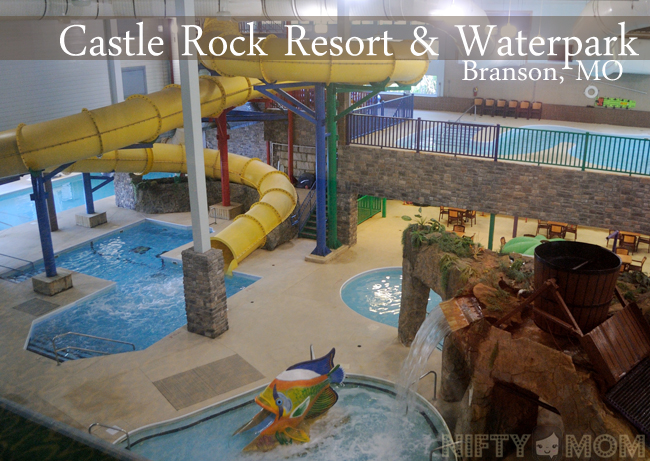 Living in the St. Louis area my whole life, there was always one city that's been the destination for mini-vacations and short getaways: Branson, MO. The drive is about four hours from here and there are endless attractions for the whole family.
As a first-time vacation for our family, we decided to drive there with our three and four year old son for a weekend earlier this month. A small three day, two night trip to enjoy some family time and prep us for our 13+ hour drive to a week long vacation coming up.
Selecting a resort is never an easy task. We were lucky enough to get introduced to Castle Rock Resort and Waterpark just in time for our vacation planning. It seemed like the perfect place to take little ones, especially for their first time away from home.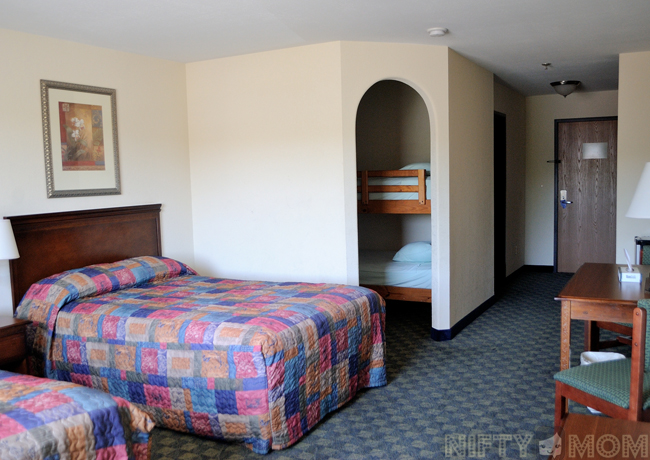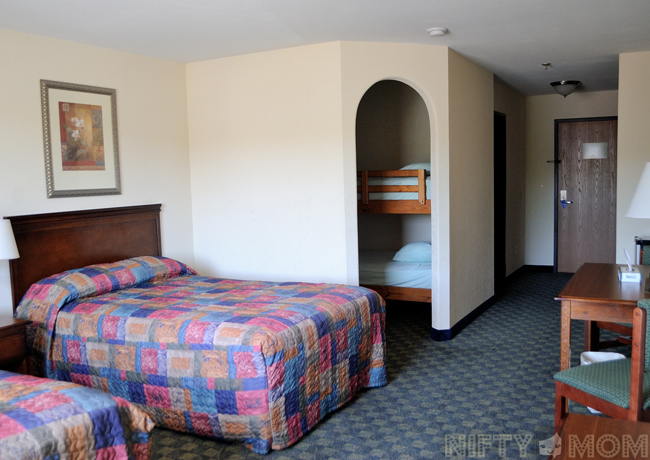 We stayed in a standard tower room which included two extra long double beds,  32" flat screen television, iron and ironing board, coffee maker,  & small refrigerator, & hairdryer.  But that wasn't the best part of the room. I am always thinking about what the kids are going to need.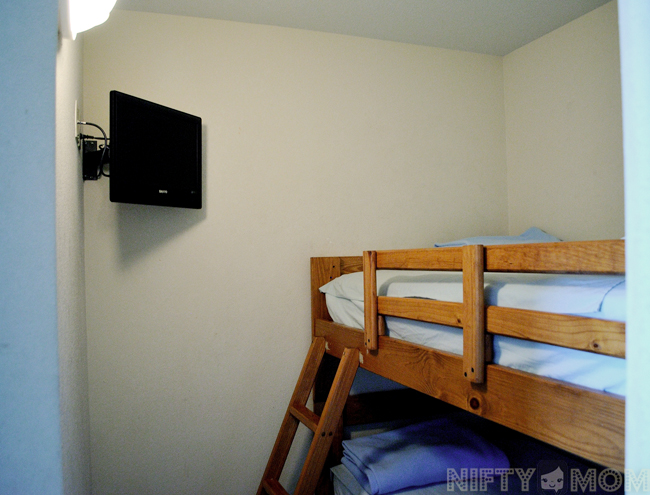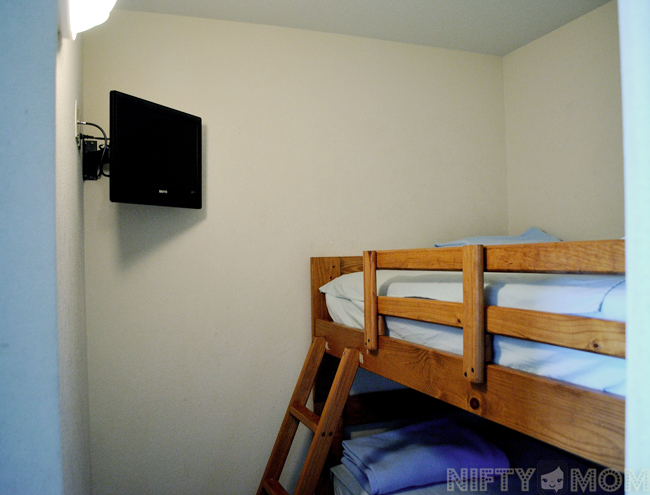 My main concern taking the kids on a trip is the sleeping arrangements. However, Castle Rock had that covered with their Kiddie Cove bunk room. The little built-in room includes a 19″ TV for the kids to watch their own shows.

I can't even describe the excitement the boys expressed when they saw their room. As much as they loved the adventures and swimming, they could have been content just playing on the bunk beds and watching their TV. It really added a special, memorable touch to the trip.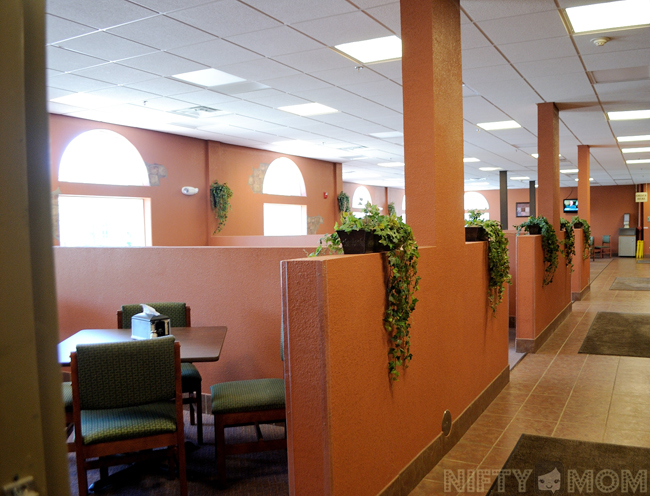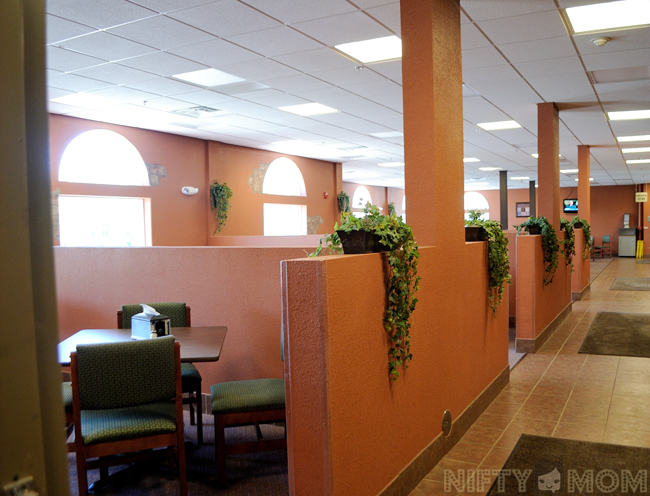 When we wanted to grab a little bite to eat, the Tower Grill was a simple solution. It can easily be accessed on the main level and through the waterpark. The casual relaxed atmosphere was ideal for the little ones.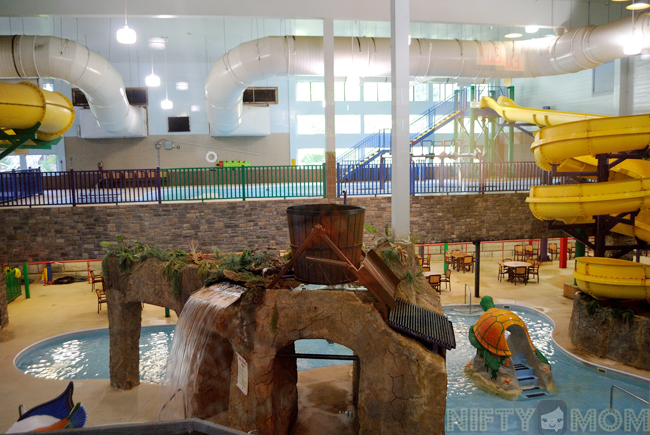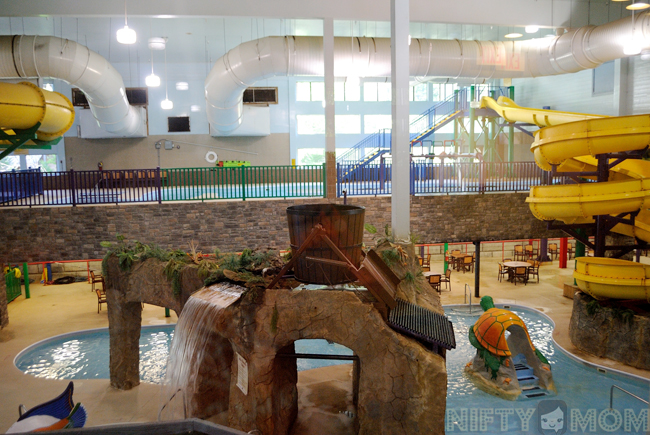 What they were really looking forward to was the waterpark. Since the summer ended last year, they have missed going swimming and enjoying the water. Having an indoor waterpark attached to the resort made them extremely happy and keeping them entertained was easier than I expected.
It is  30,000 square feet with two levels. The top level included a lazy river and the beginning of two extremely large thrill slides. The boys were disappointed they were a little to small to go on them, but we watched a lot of guests go down them. Not a single person seemed disappointed as they would head back up to go down again.
There is a lap pool inside and for the little ones, the large activity area that includes a rain tree, 500 gallon tipping bucket, multiple themed kiddie slides, and waterfalls. I think they went down the same little slide repeatedly for 30 minutes. Each time was as enjoyable was the last.
The resort also has a smaller outdoor waterpark that wasn't open yet, but it looked like it would have been just as fun.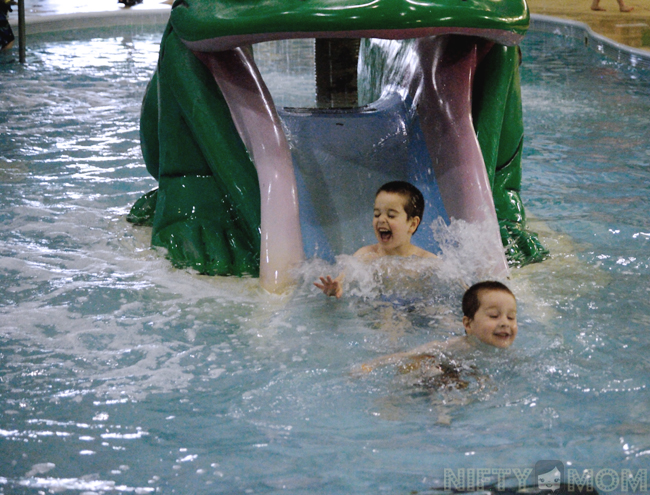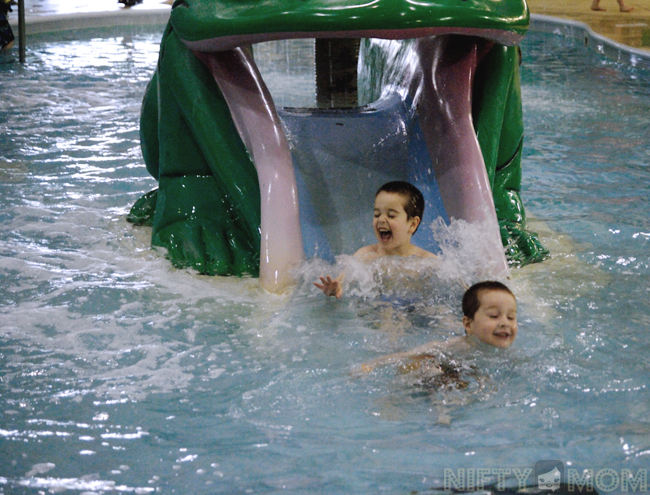 Our stay at Castle Rock Resort and Waterpark was wonderful and a great way to have our first vacation together. The boys were asking to go back before we even got back home.  I wish we would have taken our youngest as well, because he would have loved it.