We had a fun family day under the sun with colorful letters and Banana Boat® as part of a sponsored post for Socialstars #BestSummerEver
With summer in full swing and my oldest son home every day, I do what I can to fit learning into our activities. Pulling out an activity book sometimes works, but isn't as fun as hands-on learning and definitely doesn't hold their attention as long. Taking learning activities to the backyard makes for hours of fun.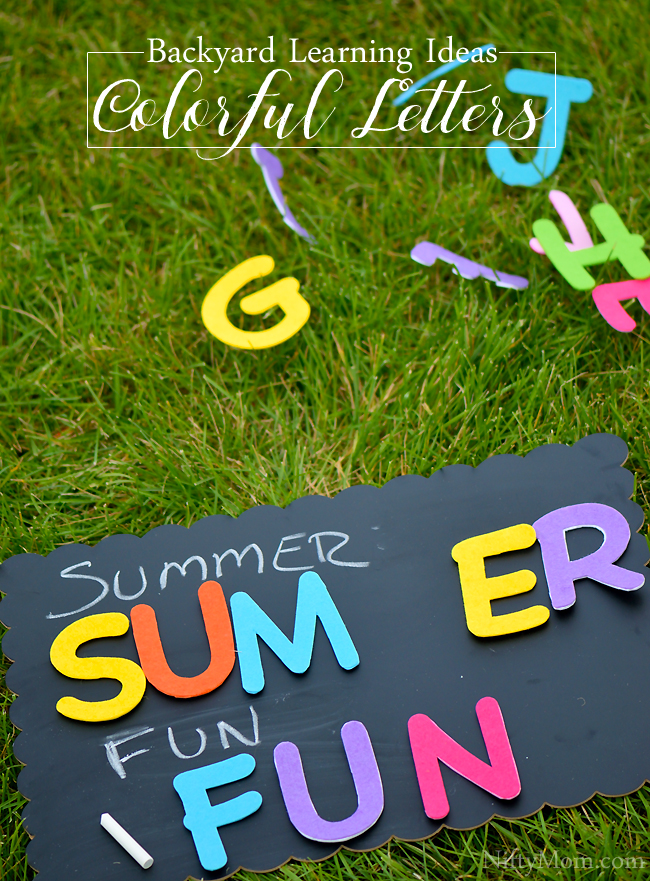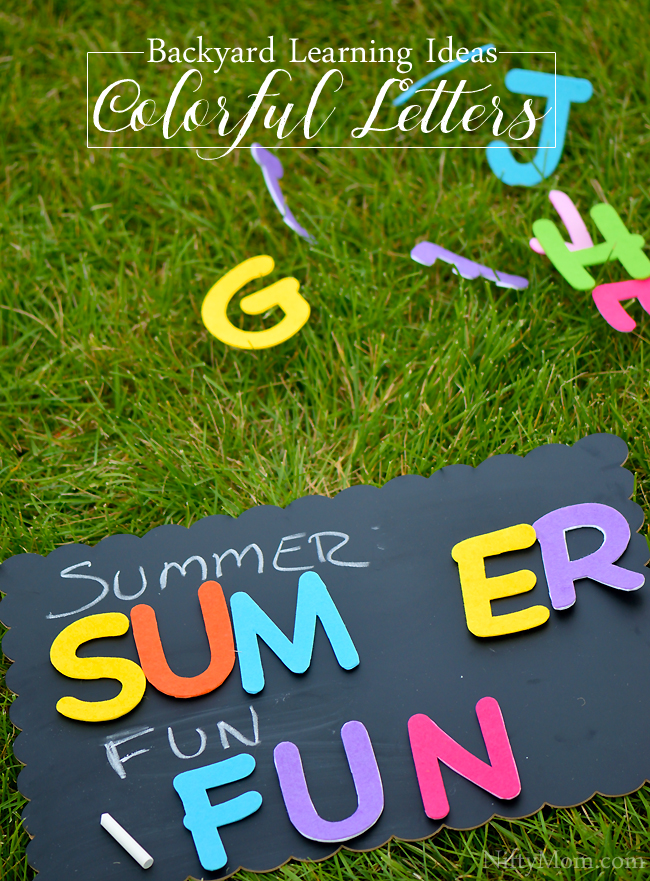 I always try to spend as much time as possible outdoors with the family. Staying cooped up in the house can take a toll on all of us. Unfortunately, it's been extremely rainy around here and my four year old son has been ill. We have been doing as much as we can to stay busy, but have been in desperate need of the fresh open air.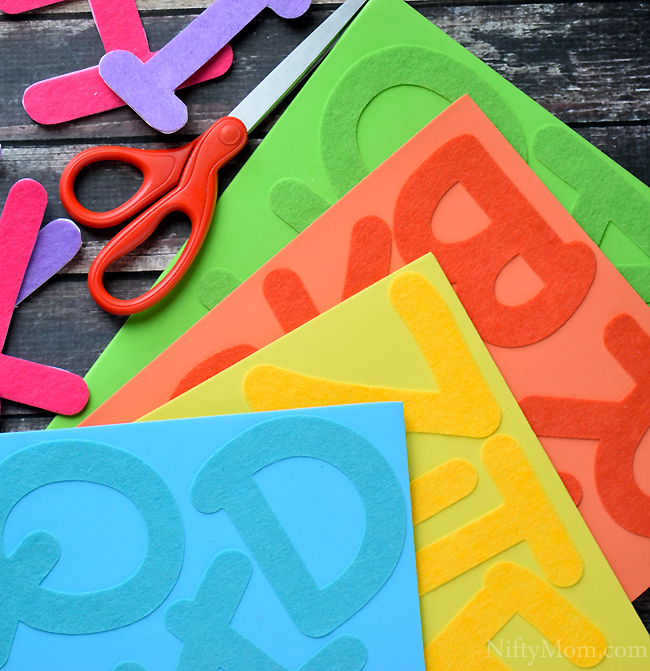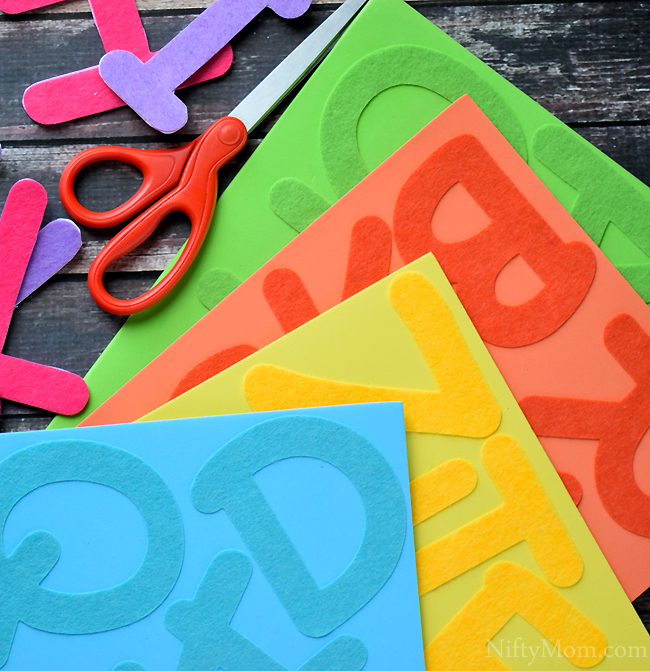 To prep for activities outside, we used some of our indoor time to make colorful reusable letters. I couldn't find anything at the store that would work. I mainly found stickers of all sorts of material. I purchased some felt stickers and foam sheets to adhere them to.
One afternoon we spent matching the colors of the letter to foam sheets and sticking them on. I cut each letter out and we ended up with almost 150 letters in six different colors. We had some fun with them inside spelling, color matching, and writing out the alphabet. However, once we had the chance, we threw them in a bucket and headed to the backyard.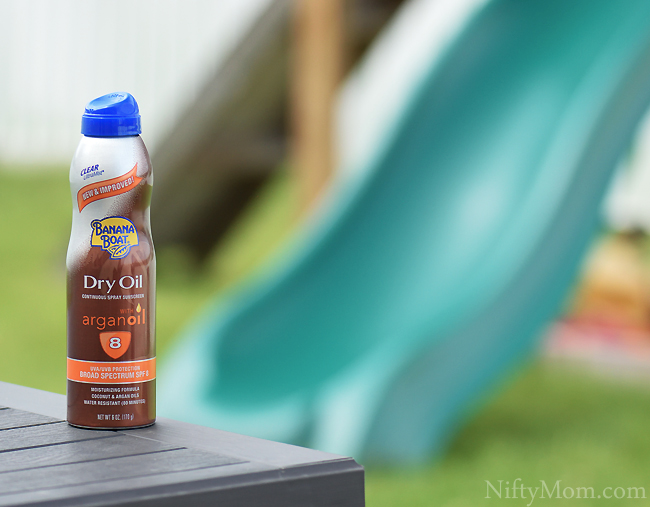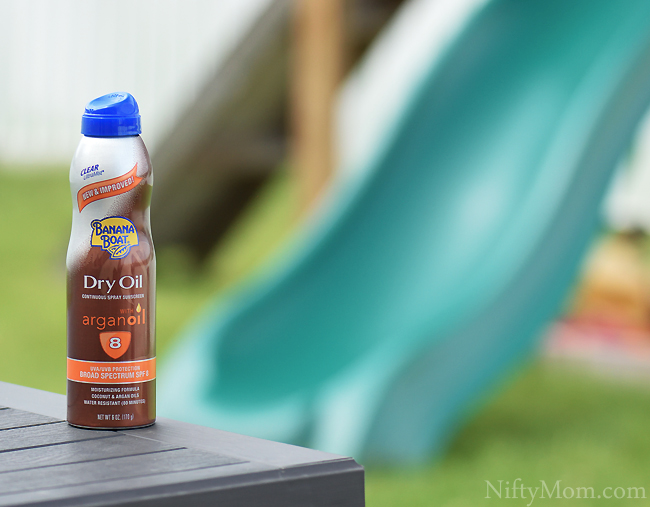 Before we got started, of course I made sure the family's skin was protected from the sun. I always make sure I am covered as well, so I can enjoy the fun with the kids with no worries.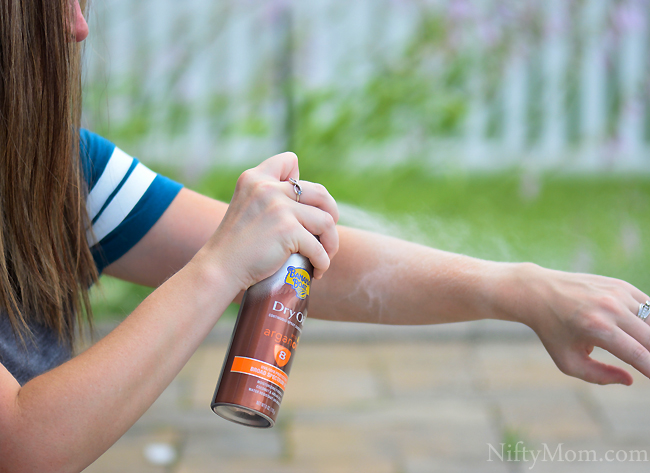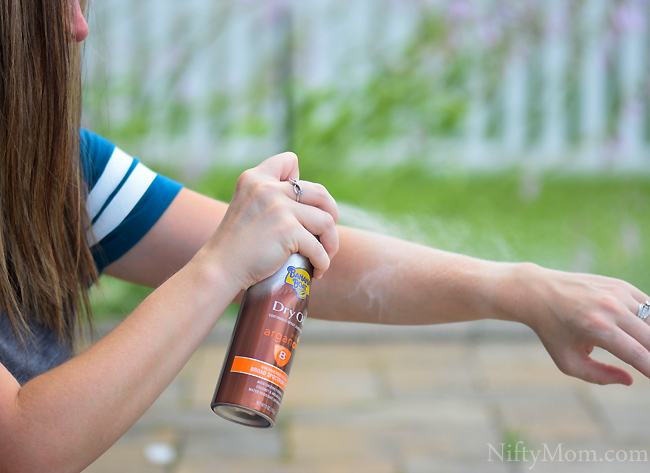 Banana Boat® Dry Oil Clear UltraMist® Sunscreen is the one sunscreen in my outdoor bag that is strictly for me. The Dry Oil has been reformulated with Argan Oil for non-greasy, lightweight sun protection that leaves my skin silky-smooth and moisturized. It's also water-resistant (up to 80 minutes) to accommodate different activities we may be doing.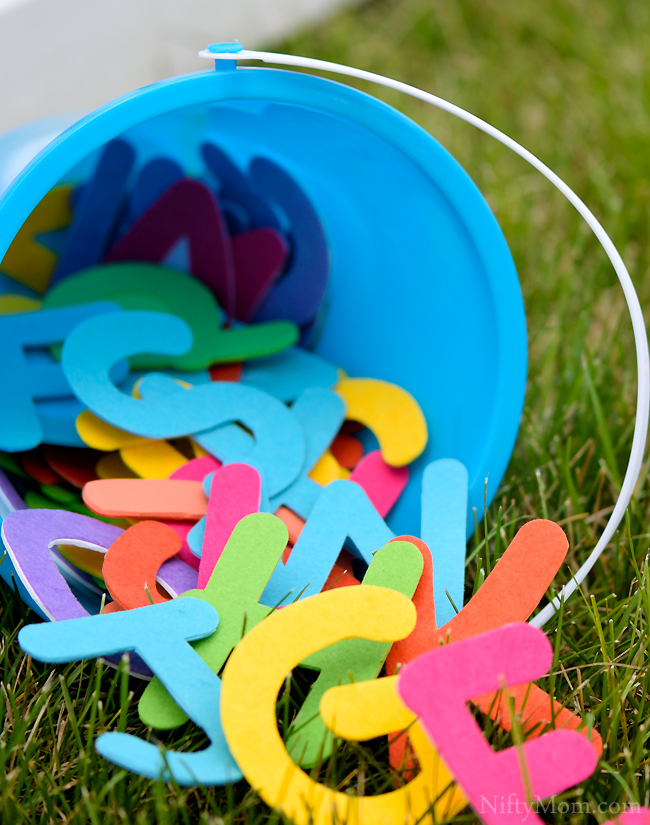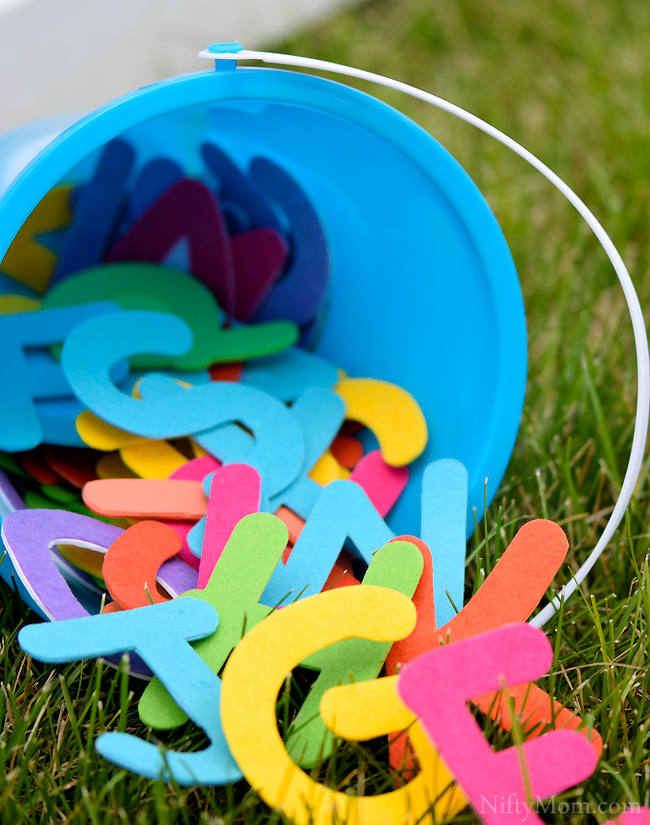 By the time I was done spraying on my sunscreen, the kids had the letters out thinking of fun activities to do.
Outdoor Colorful Letter Activities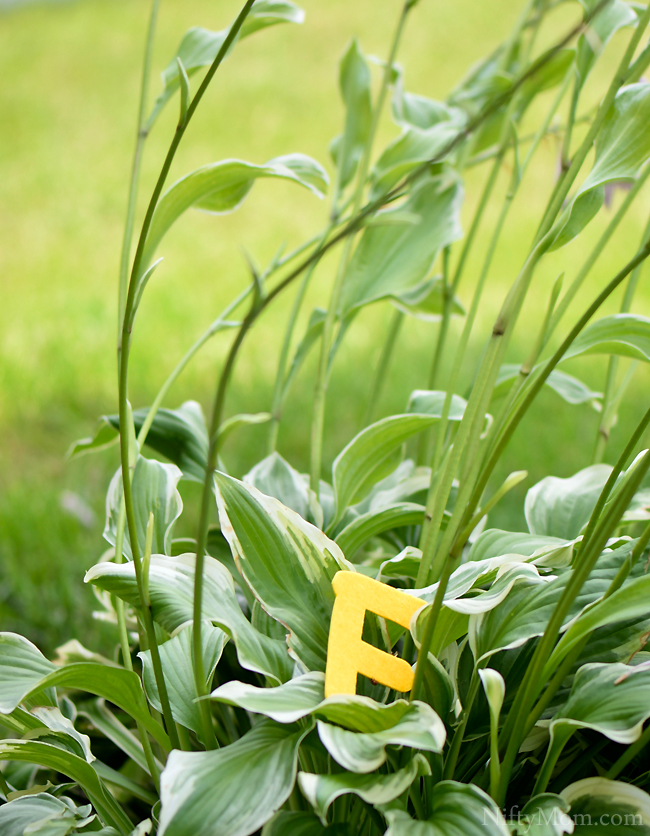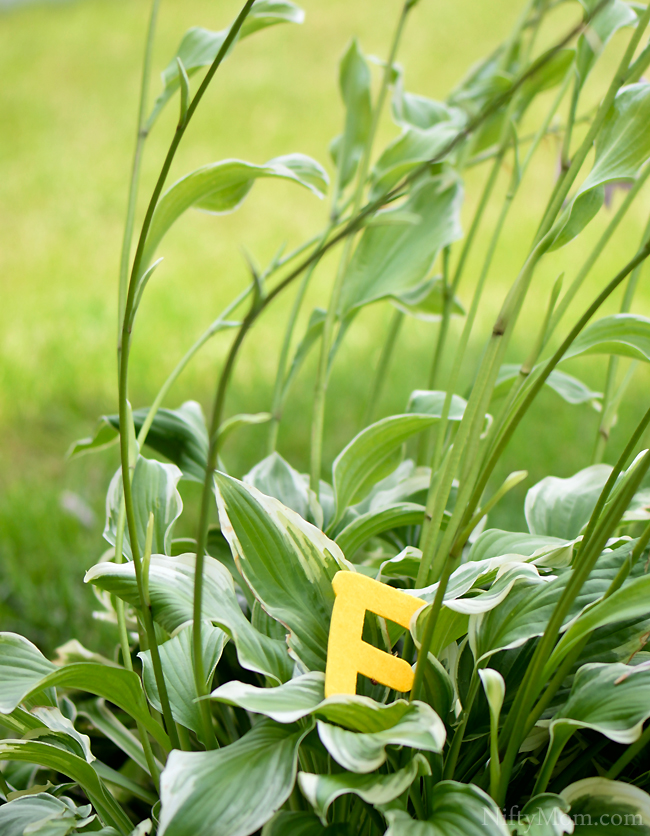 The first thing I did was hide the letters around the backyard. I made sure they were easy to find and this can lead into many other activities (which are listed below).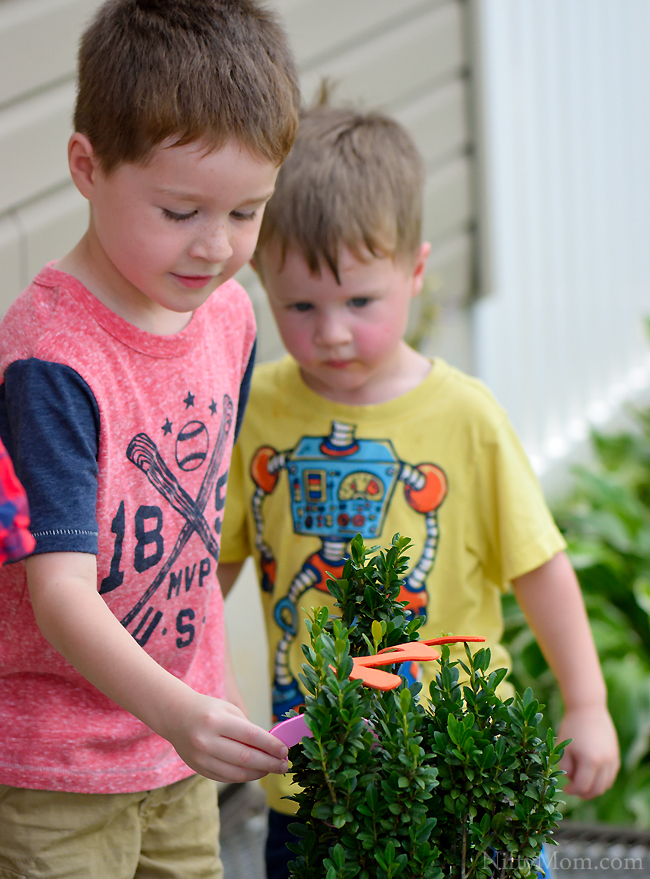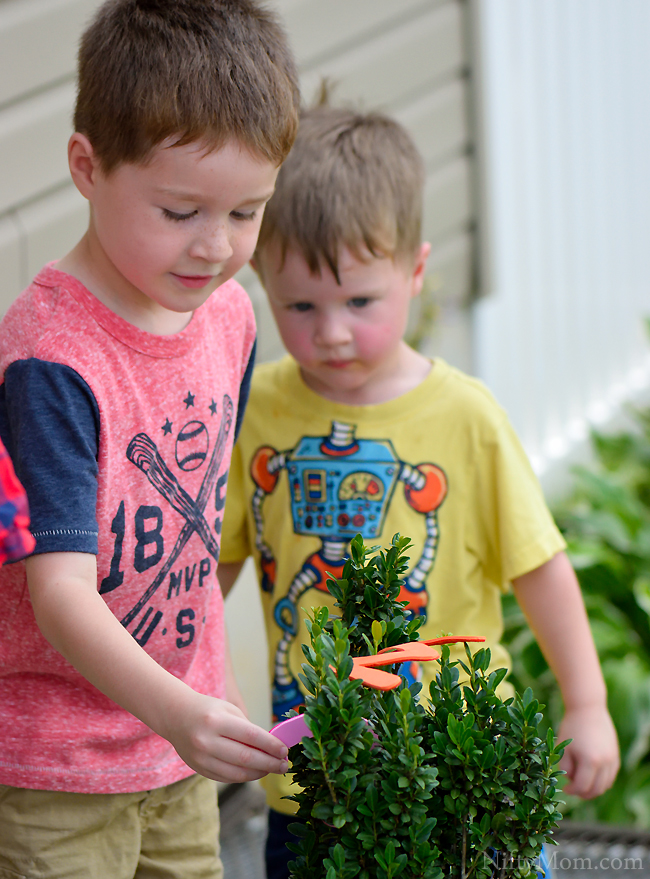 They also took turns hiding the letter themselves. This was a little problematic when it came down to collecting all the letters after we were done. They would forget where they hid them, or thought it was funny no one could find them (especially Mom).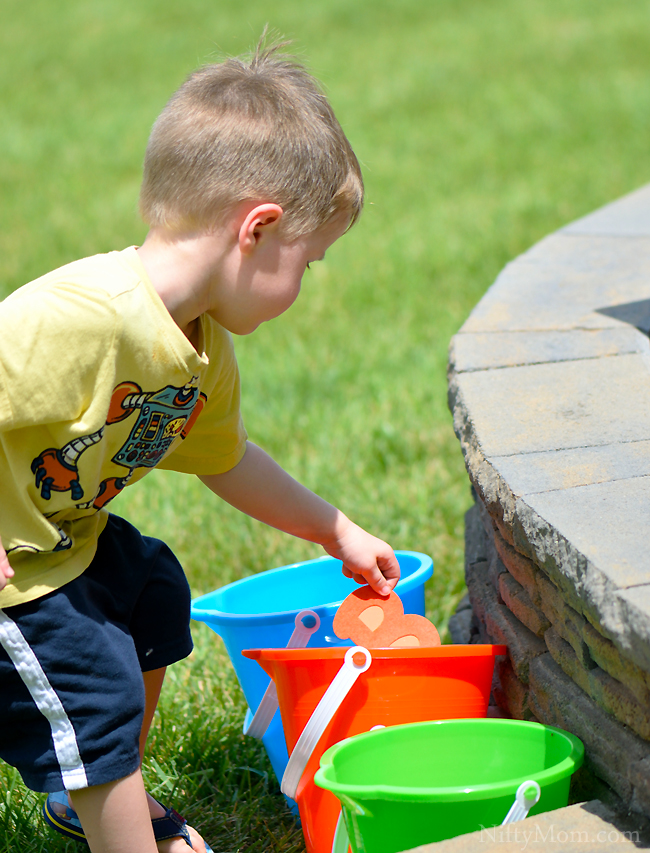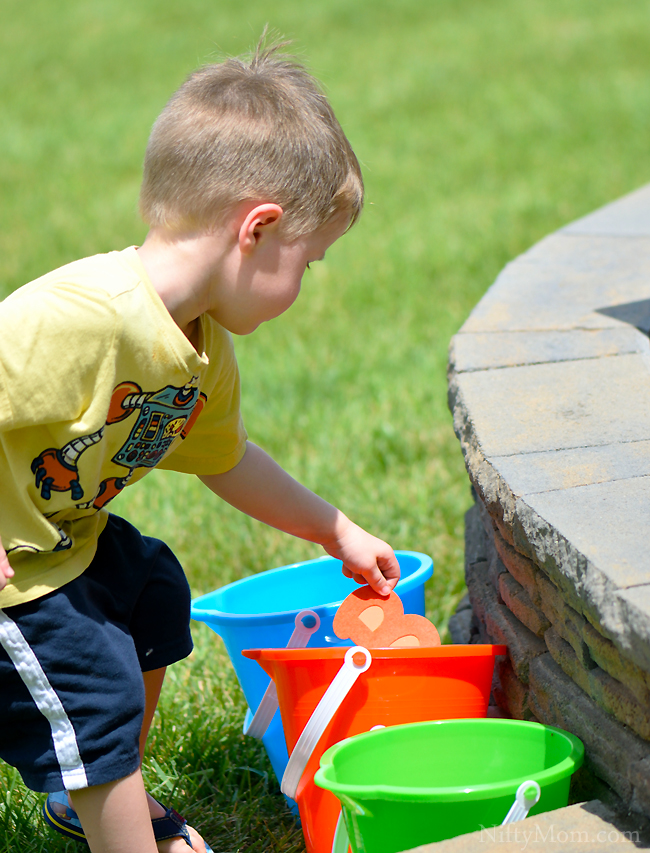 Color sorting was a great acticity for my three year old son. The letters can simply be put into piles sorted by colors or placed into buckets. I also had him tell me what the letter was before he placed it in the correct bucket.
With so many letters, my 5 year old son enjoyed spelling out words. He would find a bunch that were hidden and see what kinds of words he can create.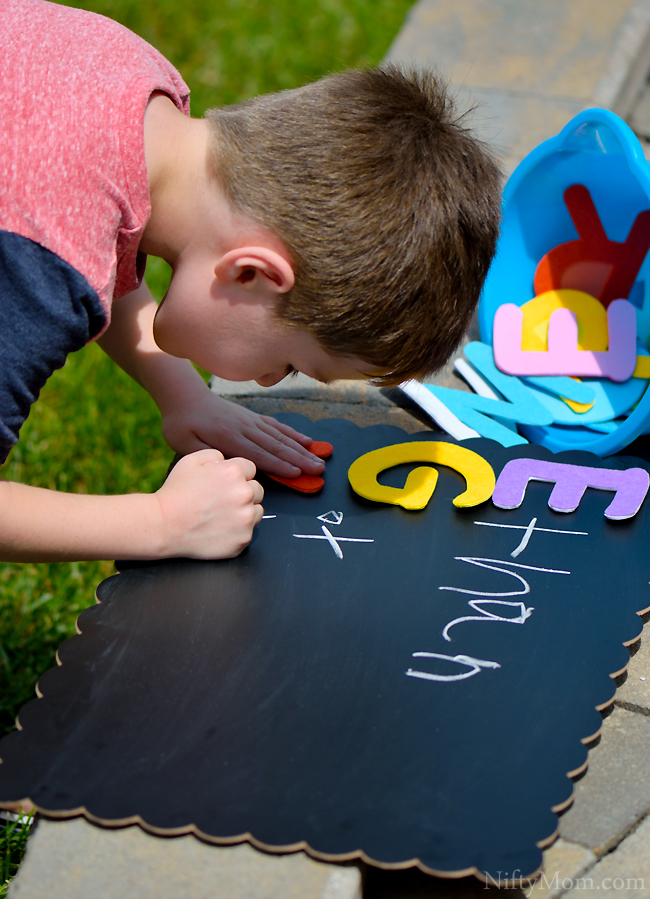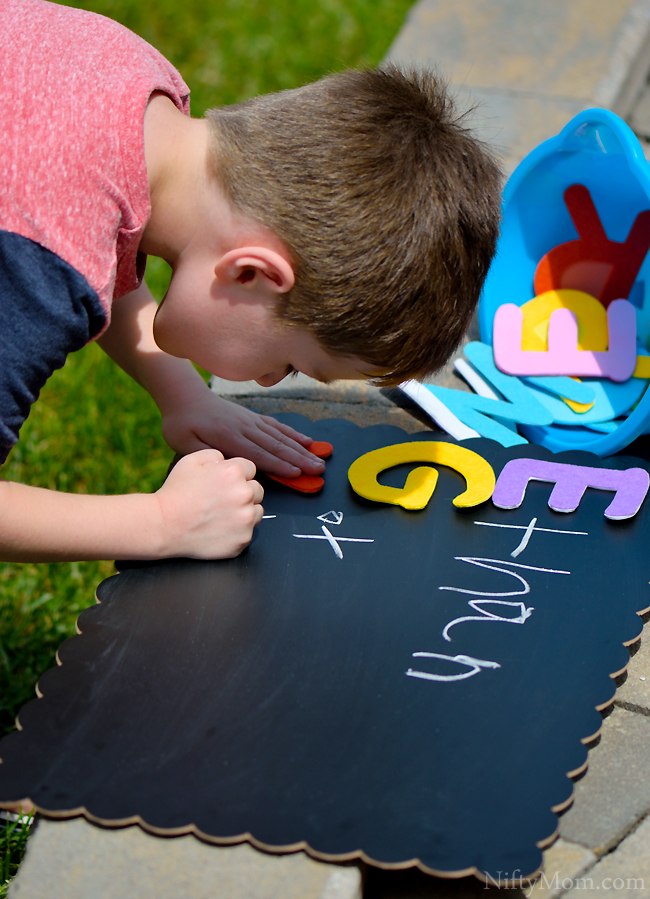 To throw in some writing practice with the spelling, he would take a random letter and spell a word that started with that letter. I had a chalkboard out in my backyard, but this is a fun activity for sidewalk chalk as well.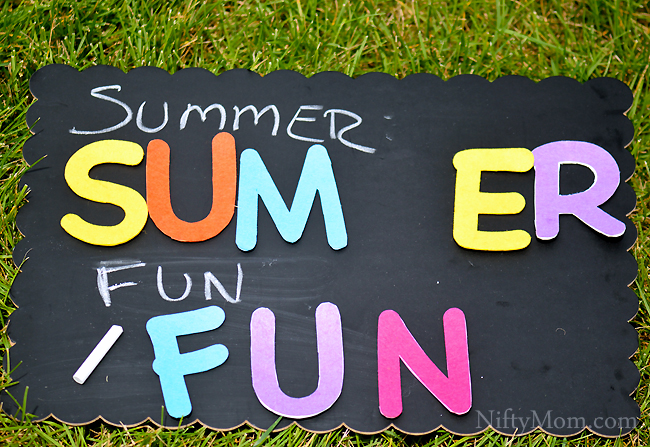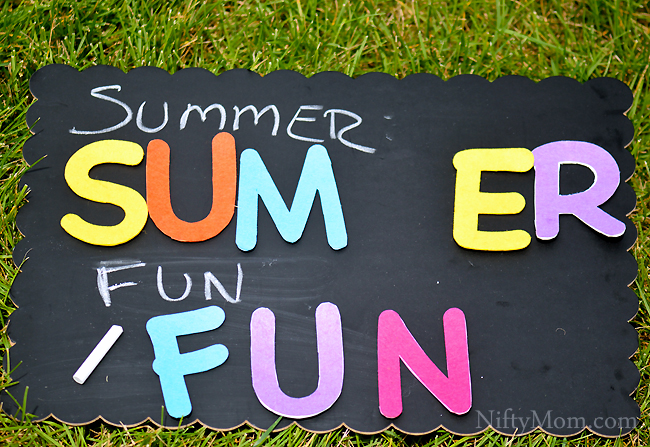 Since my four year old is still working on spelling, I wrote words out and he searched the yard to find the letters. This seemed to be his favorite. Again, it would be a great activity to take to the sidewalk.
We also had the alphabet written out all over the backyard. They worked on that together and helped each other find the right letters. I say any activity that involves learning, helping each other out and the three of them working together peacefully is a success any day.
Need more fun family activities and ideas? Follow Banana Boat on Facebook for awesome ideas all summer long such as the Watermelon Slushies snack.