I'm sharing sight words Bingo activity with Goldfish® Pretzel as part of a sponsored post for Socialstars #GoldfishTales
Educational activities each day is important for the kids and I. As much as I try to enforce learning, they are one step ahead and are eager to learn new things and practice what they do know. Since the boys are pretty close in age, it makes it easier sometimes because they can all work on the same thing, and often my oldest can teach his brothers a thing or two.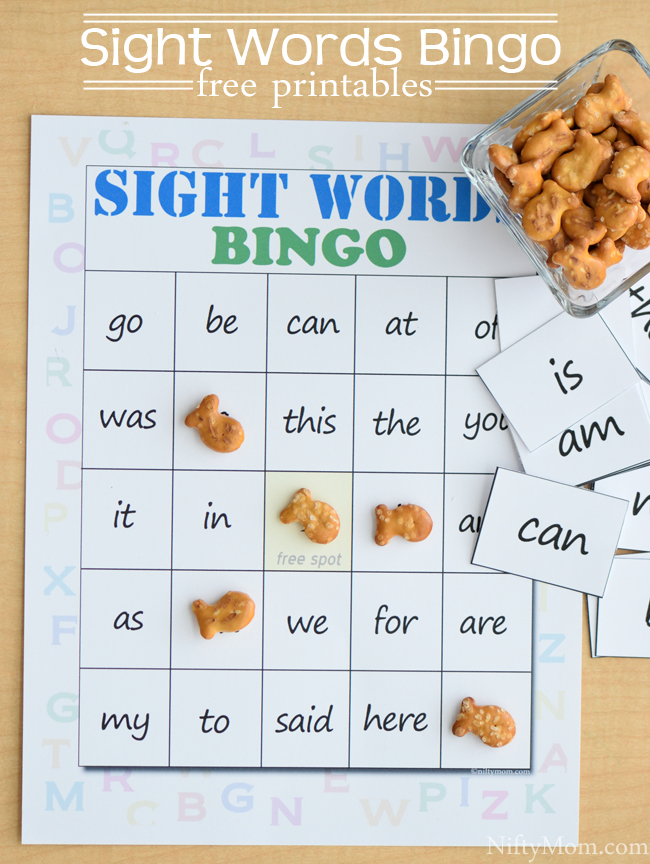 This summer already feels like it is flying by too quickly. We are trying to fit in everything from our summer bucket list, get outside as much as possible, and continue to learn while school is out. After a year in kindergarten, Ethan is eager to stay busy and can't seem to handle any down time. If we aren't doing something every minute, he is asking for one thing or another.
Of course, that isn't really a problem. I just have to make sure I have our day planned out each morning and we get off to a great start. Each day is filled with learning, fun, laughs, and of course food and snacks.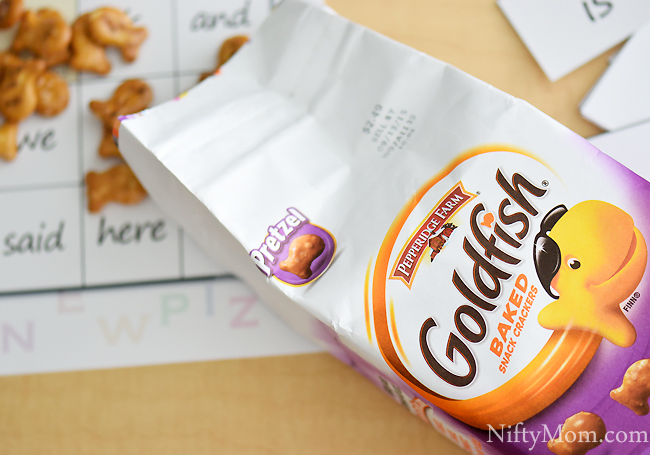 Our schedule is always set and my kids are so into routine that at the same time every day, they are ready for a little snack. They aren't necessary ready to pause their activities though. Most days we keep going through snack time and try to tie our snack food into what we are doing. Sometimes we have games that are just for snack time.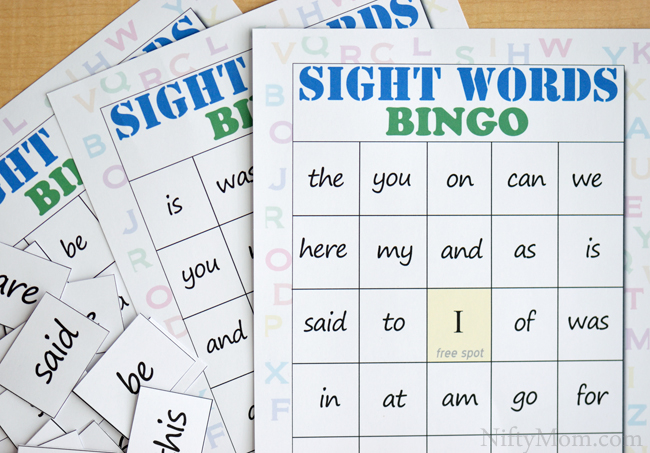 Such as Sight Words Bingo. Kindergarten really gave Ethan the passion to read. Sometimes he sees a word somewhere and he gets so excited and says, "That's a sight word, Mom!" He reads to his brothers daily and tries teaching them little words as he goes.
I came up with these bingo boards to put a little fun into sight words. Ethan can practice the words he knows and Chase can continue to learn them. All the boards have the same 25 sight words on them so we can either play until someone has a line or go through all of them and let the kids cover their whole board.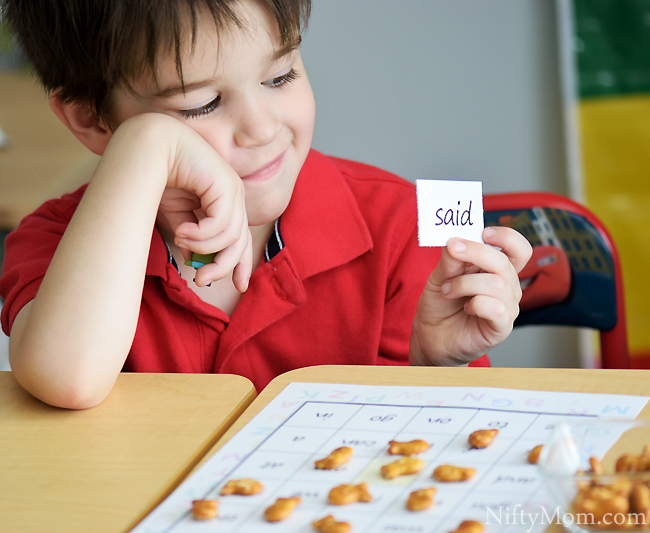 If someone is stumped, I will show them the word card so they can see the letters and how it is spelled. Sometimes Chase will look at the card closely and ask Ethan for help. Everyone sounds it out and then searches for word on their board. A few times I let Ethan call out the words for this brothers. Each time we play, we can really switch it up and make it different so they don't lose interest too fast.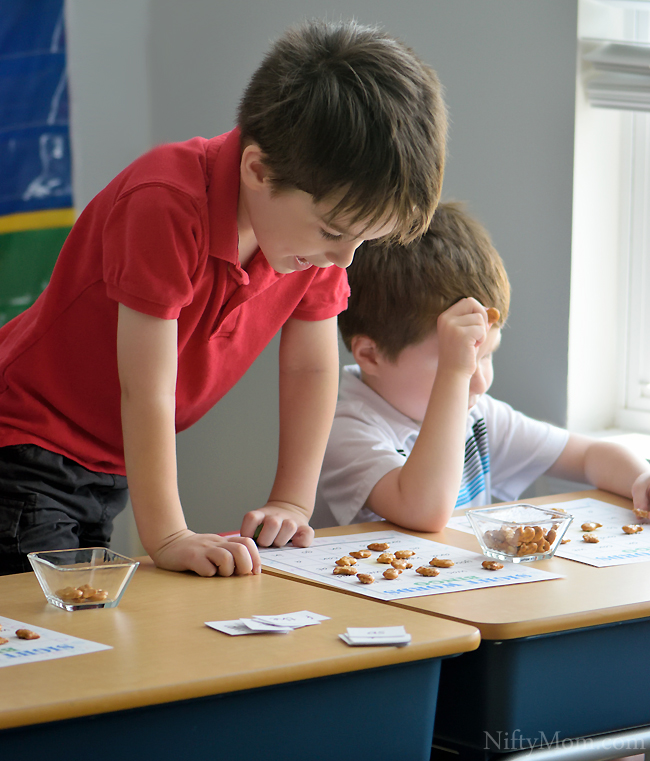 How does this tie into snack time? Well the best game pieces are Goldfish Pretzels (or other Goldfish crackers). The size is perfect for the game boards and the learning doesn't need to stop to grab a snack. Today is all about these sight words, maybe next we will make a math bingo board?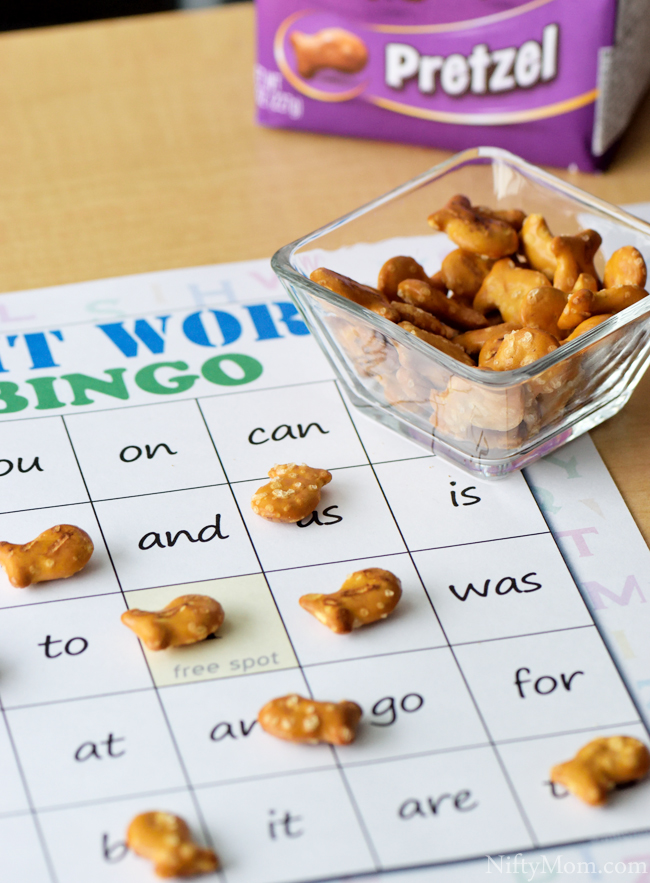 DOWNLOAD GAME HERE
(5 different Bingo boards and word cards)
If you like creating fun activities with Goldfish, visit GoldfishSmiles.com  to participate in the Goldfish Tales promotion for a chance to win prizes! Entrants are asked to share a photo and story for a chance to win a case of product each month and an awesome trip to the U.S. location of the winner's choice, so that he/she can create more Goldfish tales! No purchase necessary. Sweepstakes ends 7/31/15. Must be resident of 50 US/DC, 18 & older. Void where prohibited. Limit one entry per email address/day.