I'm sharing these knight activity sheets with Goldfish® Princess crackers & snacks as part of a sponsored post for Socialstars. All opinions are my own. #GoldfishTales
With endless energy and a constant need to use their imaginations, keeping three kids busy and entertained can sometimes be difficult. My kids are yet to say, "I'm bored" but their actions can easily speak those dreaded words loudly.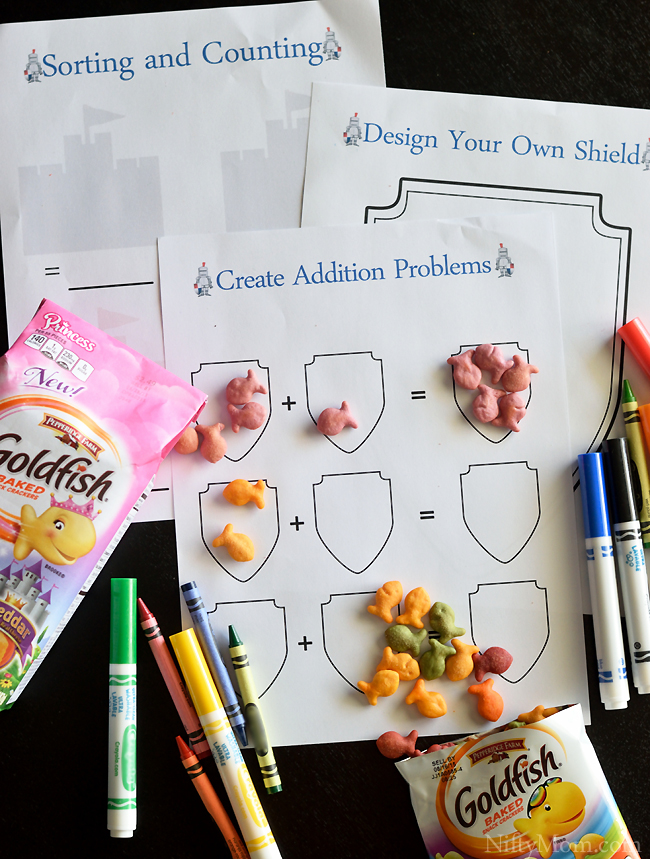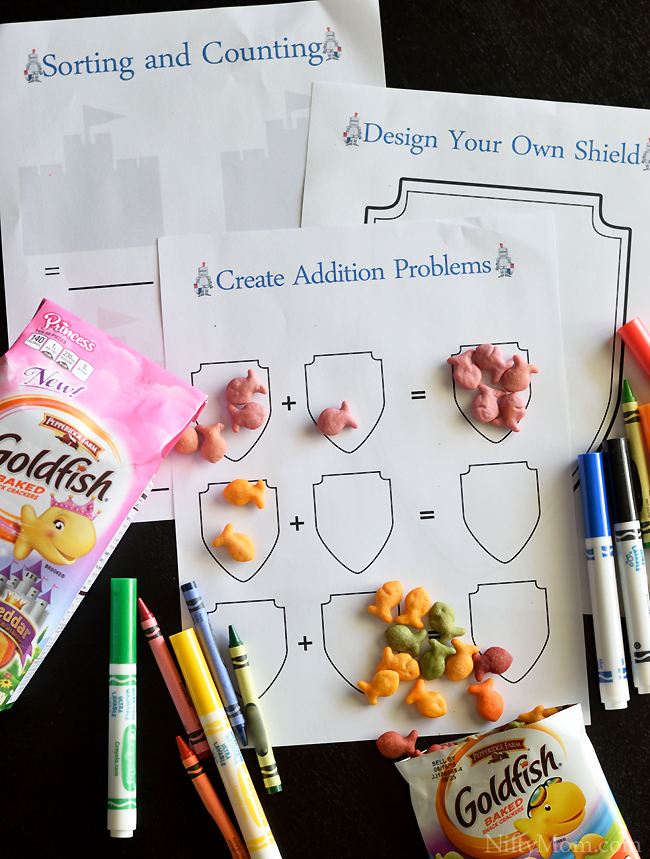 There are things that can ease the struggle most days. Planning ahead and keeping a somewhat consistent routine is a huge help. When planning activities for the week or just the weekend, I like to get feedback from the kids on different themes. This may revolve around a movie, holiday, the current weather, simply a shape or something they randomly show interest in.
Constantly changing themes also gives variety to basic learning activities, thus creating more of a desire to want to do them. When I can't find any activity sheets online to fit our theme, I make my own.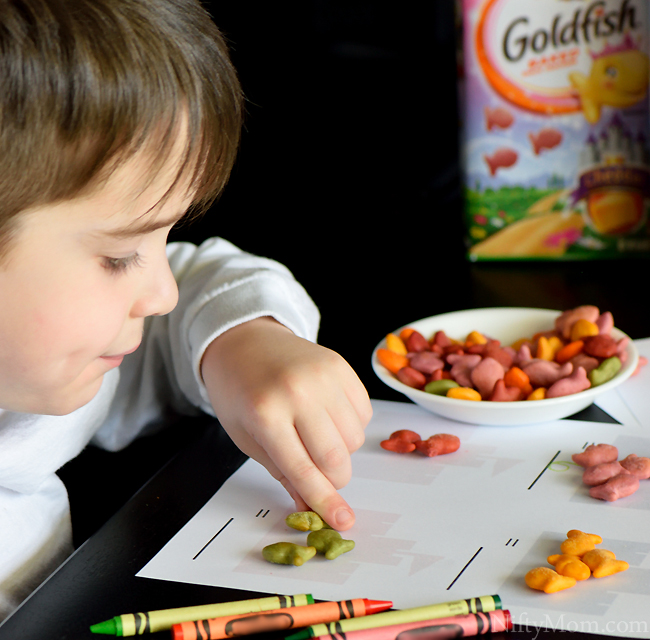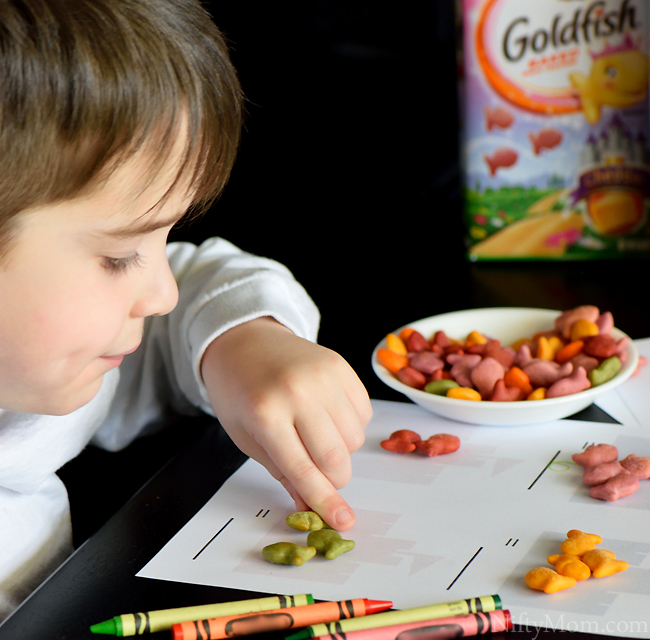 A few weeks ago we had over some friends who have a daughter. She wanted the boys to play princesses with them. Blank stares followed by silly faces. Then my oldest insisted he was going to be a knight. From there a whole new world of imaginations and pretend play came along. To keep their new found passion alive, I made a few activity sheets for the week. Not only could we continue our creative play, but I can sneak in some counting, sorting, math, and more.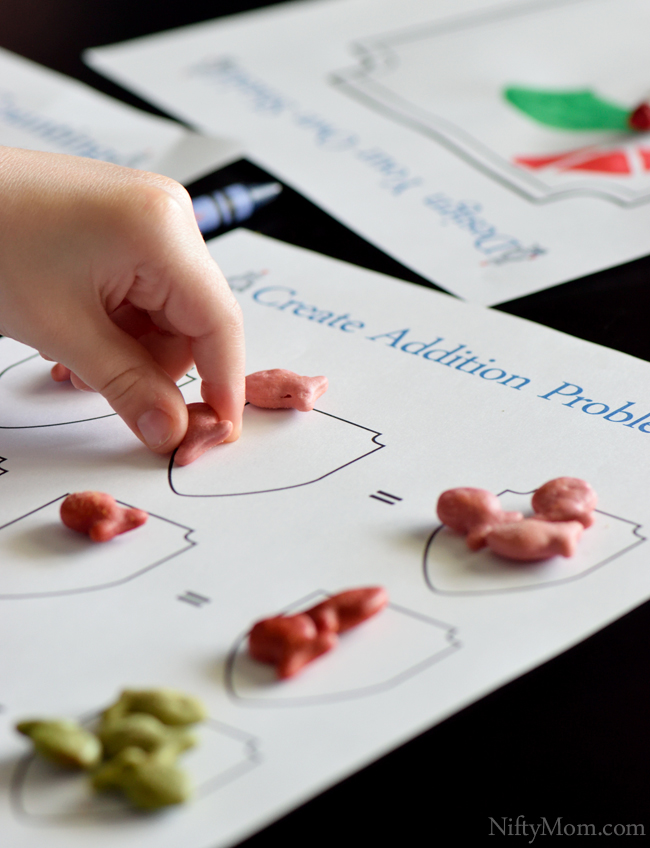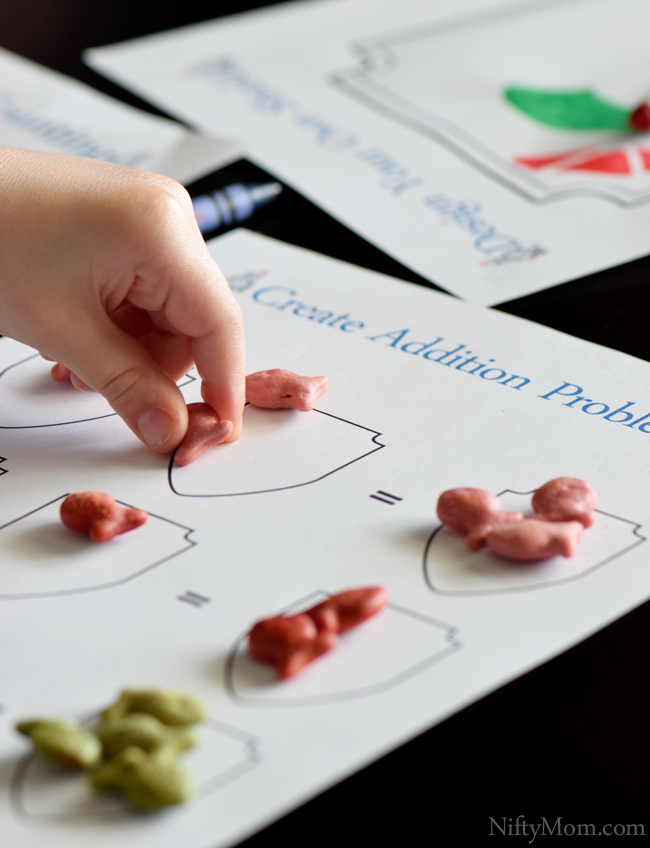 Any daily activity can really be used as a learning tool and snack time is no exception. Grab a serving of Goldfish® crackers, pull out the knight activity sheets, and let them put their thinking caps on.
Goldfish crackers are a snack favorite in our house. There are easy to take on-the-go and have many different varieties (including the new Goldfish Princess crackers). A bonus for me is that the crackers easily make for great game and activity pieces.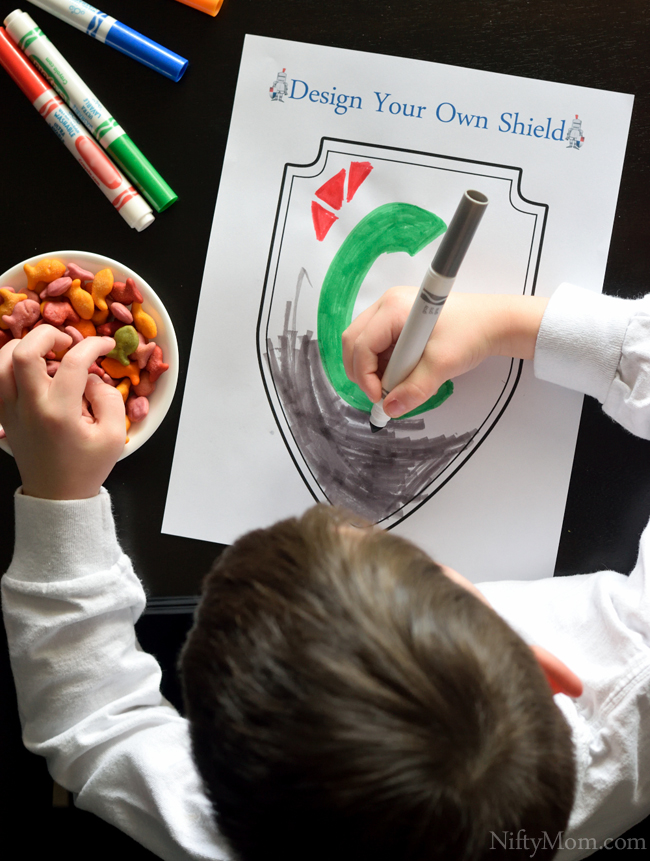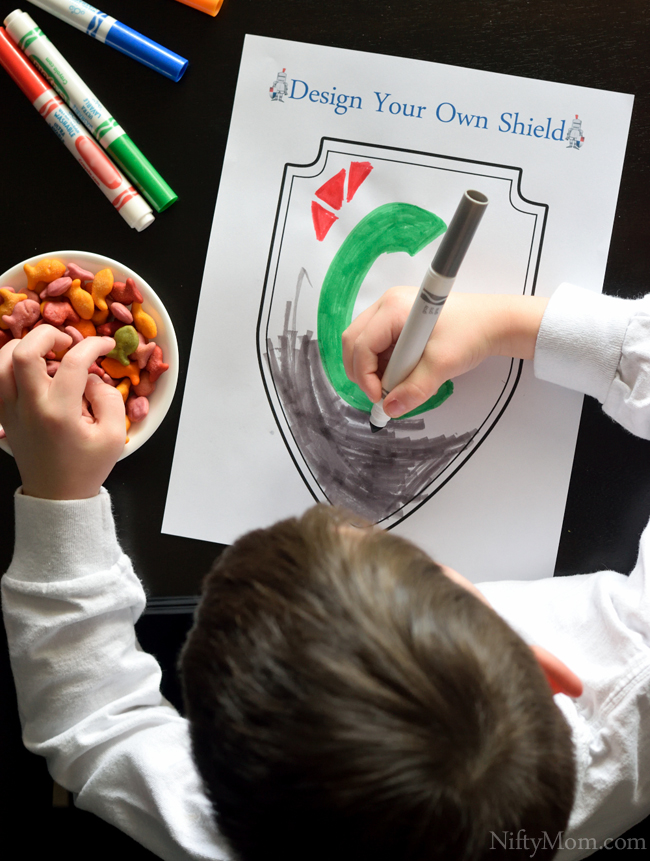 The activity sheets and Goldfish crackers are also great to keep on hand for waiting rooms or restaurants when the kids can easily getting fidgety and bored.
For our knight activities, I made a sorting and counting sheet, math problems to fill in, and a coloring sheet for the kids to make their own shields. Making these fun themed weeks and including the snacks in them has became a real treat for the kids.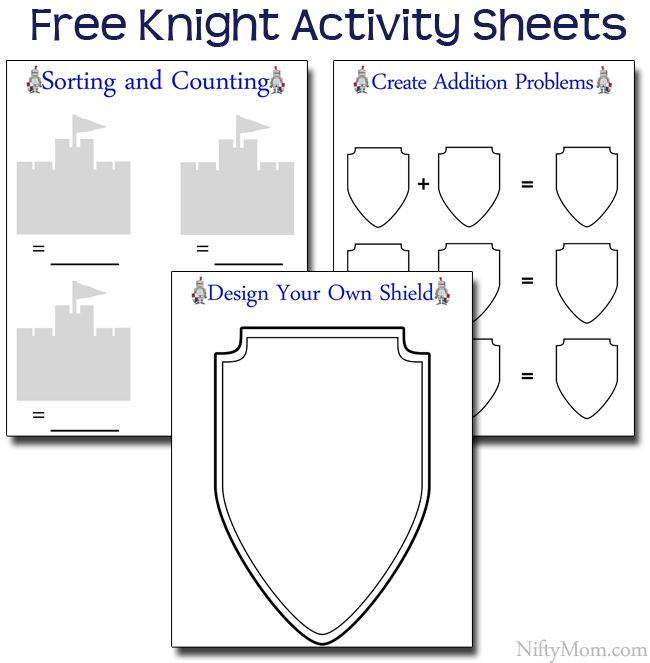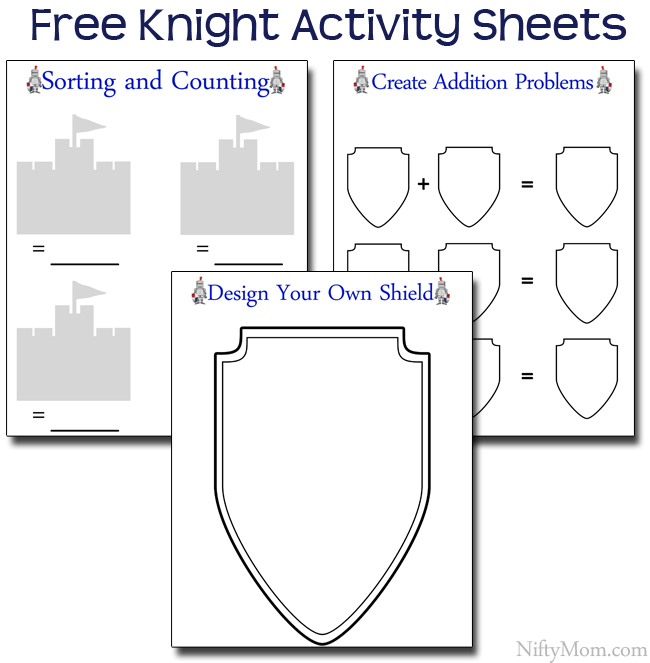 Click below to download the activity sheet(s) for free!
Castle Sorting & Counting
Shield Addition Problems
Design Your Own Knight Sheet
If you like creating fun activities with Goldfish, visit GoldfishSmiles.com to participate in the Goldfish Tales promotion for a chance to win prizes! Entrants are asked to share a photo and story for a chance to win a case of product each month and an awesome trip to the U.S. location of the winner's choice, so that he/she can create more Goldfish tales! No purchase necessary. Sweepstakes ends 7/31/15. Must be resident of 50 US/DC, 18 & older. Void where prohibited. Limit one entry per email address/day.