Today I'm sharing household reason to use a spray cleaner & degreaser as part of a sponsored post for Socialstars. All opinions are my own. #ZepSocialstars
The amount of cleaning supplies I own may seem extreme. The cabinet under the kitchen sink is packed with sprays, scrubs, gels, towels and cleaning tools. I have a bucket with similar items to carry through the house, plus some duplicate cleaners upstairs for convenience.  When cleaning is your happy place & stress-reliever, it just makes sense to stay stocked up.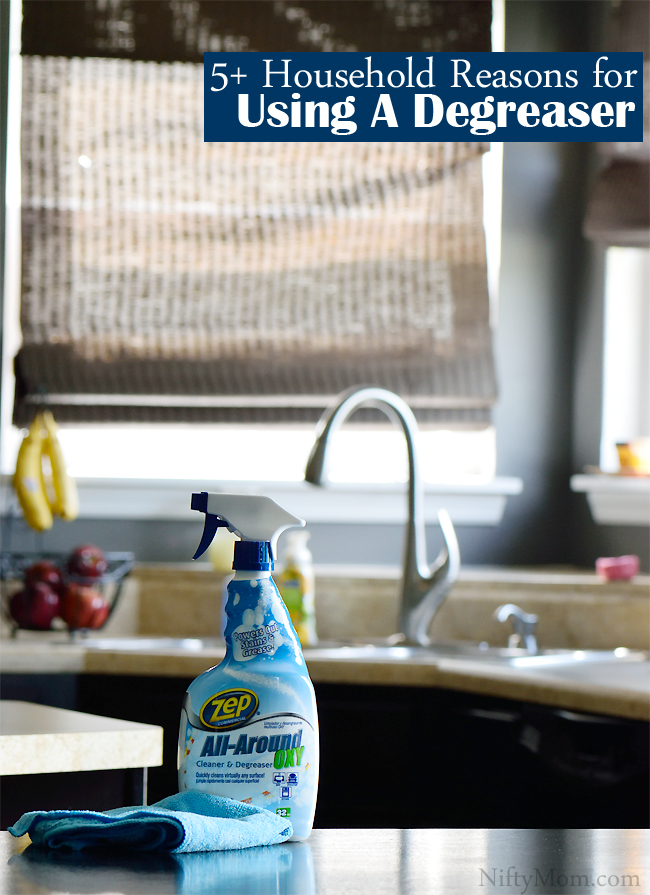 Even though I have so many different cleaners, there are a couple that are used the most. The ones that I keep in front of the collection, that I have both upstairs and downstairs, are the ones that get used more than once a day. These two are always Zep Quick Clean Disinfect and Zep All-Around Oxy Cleaner & Degreaser. The All-Around Oxy Cleaner & Degreaser works wonders for me. It is a versatile multipurpose cleaner with Oxy action that does more than just fight a greasy surface.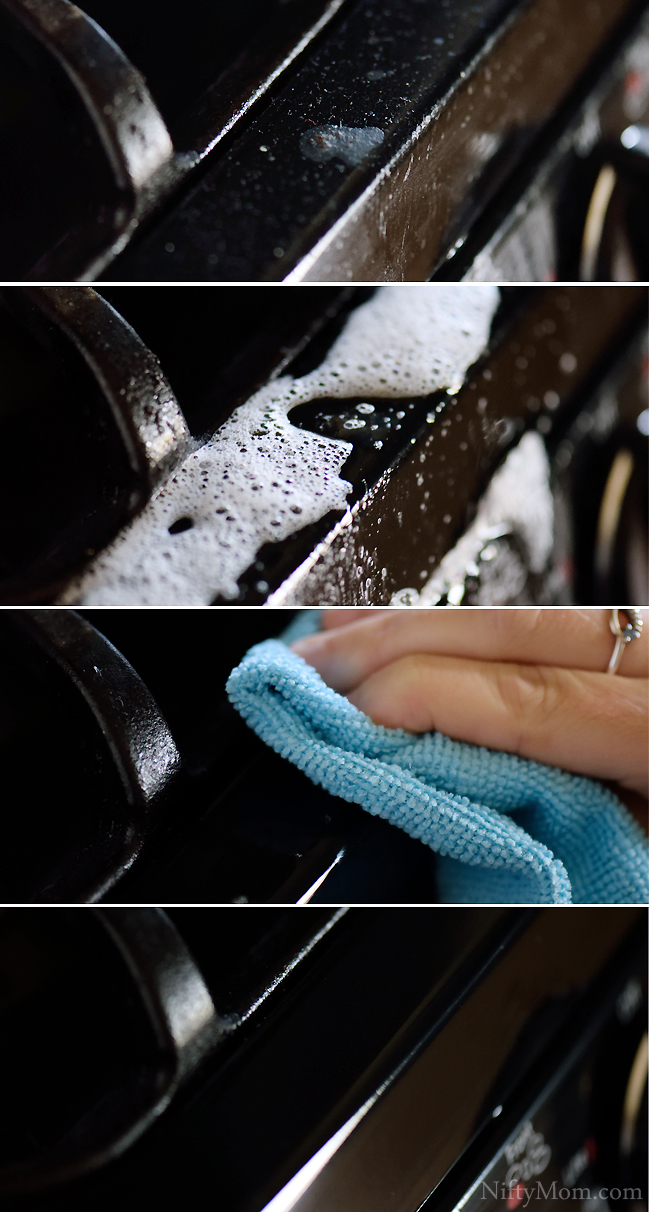 Reason to Use Zep All-Around Oxy Cleaner & Degreaser
1. Everyday kitchen cleaning – Having a multi-purpose cleaner that tackles grease is extremely important in the kitchen. My husband does a lot of stove-top cooking that causes grease splatter. With just a spray, a 1 minute wait, and a wipe & rinse, the area is clean and grease-free. I use it on the stove, counter-tops, and even the floors sometimes. It is also safe on stainless steel, ceramic, engineered stone, formica, granite, and laminate.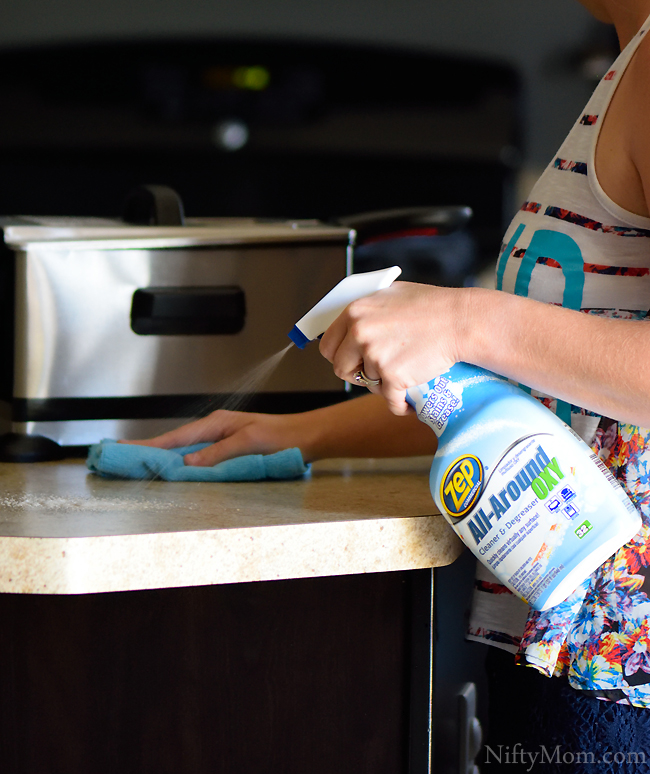 2. Stains – Most days involve some sort of stain. I have 3 little ones and a dog. No matter how hard I try to prevent them, stains are inevitable. Zep All-Around Oxy Cleaner & Degreaser is tough on stains from red wine, blood, fruit juice, foods, pets and other dirt, even on the carpet.
3. Safe on upholstery – Even with the power of Oxy, it is safe for delicate materials and soft surfaces.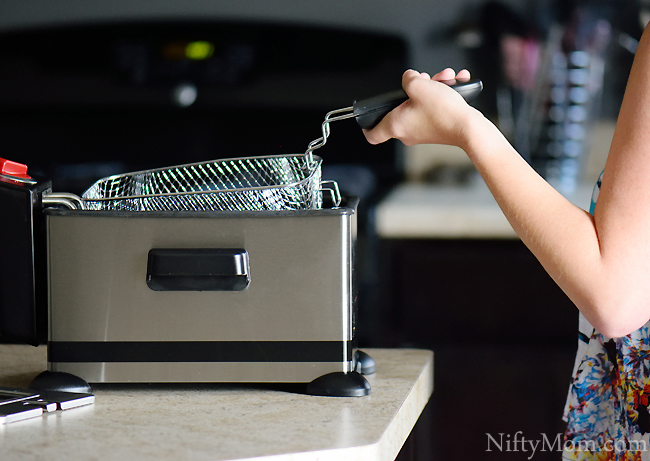 4. Small kitchen appliances – Our kitchen cabinets are loaded with small appliances. We have a treat makers, mixers, processors, bread makers and a deep-fryer, just to name a few. Most of them need to be cleaned by hand after each use. Not to mention the mess it can create on the counter while using it.
5. Everyday bathroom cleaning – The same cleaner is great to use in the bathroom to break up grime or just wipe the counters off.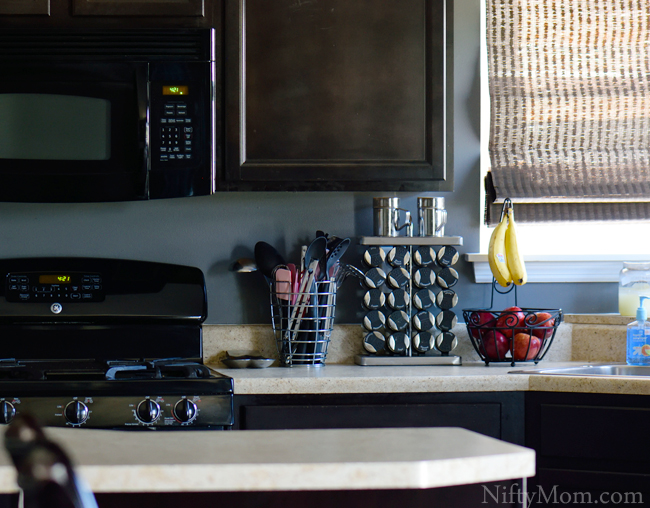 6. Quick clean through the house – Simply carry this one product and a towel through the house. Do a quick 10-minute walk-through looking for any stains or dirty spots cleaning up as you go. This is great before guests come over or to do each night before bedtime. Bonus: There are no harsh fumes!
While the Zep All-Around Oxy Cleaner & Degreaser is extremely versatile, it should not be used on leather, silk, suede, sensitive stone surfaces, or any surfaces harmed by water. It is one if the two products I use at least twice a day and throughout my whole home.
When do you use Zep All-Around Oxy Cleaner & Degreaser?