Today I'm sharing our ready-to-go backpack & Jif™ Bars as part of a sponsored post for Socialstars. All opinions are my own. #TeamJif
School is in session, our calendars are filling up quickly and the days aren't getting any longer. Ethan has been in school for almost 2 weeks now and I can tell this year is going to be busier than ever. Not just school activities or work-related events; Our fun-filled family days aren't slowing down anytime soon.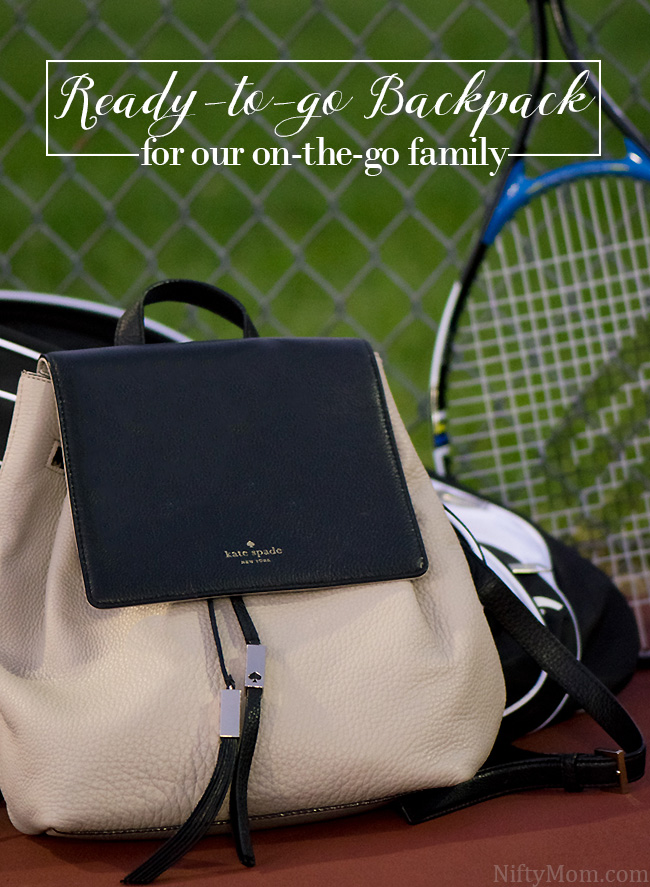 We are almost always rushing out the door. Always. It doesn't matter if it is something that has been planned for weeks or something planned at the last minute. I am scrambling to get things together, to take anything I think we may need while we are gone, all while trying to get the kids to get themselves ready.
There are things I put in the foyer closet to have a 'head start' on getting out the door. There is my camera bag, our picnic basket, a summer-necessities tote and my 'Ready To Go' backpack. In the past I would use tote bags and oversize purses for everything. A diaper bag was always convenient to store everything in, but we have been passed that phase for over a year.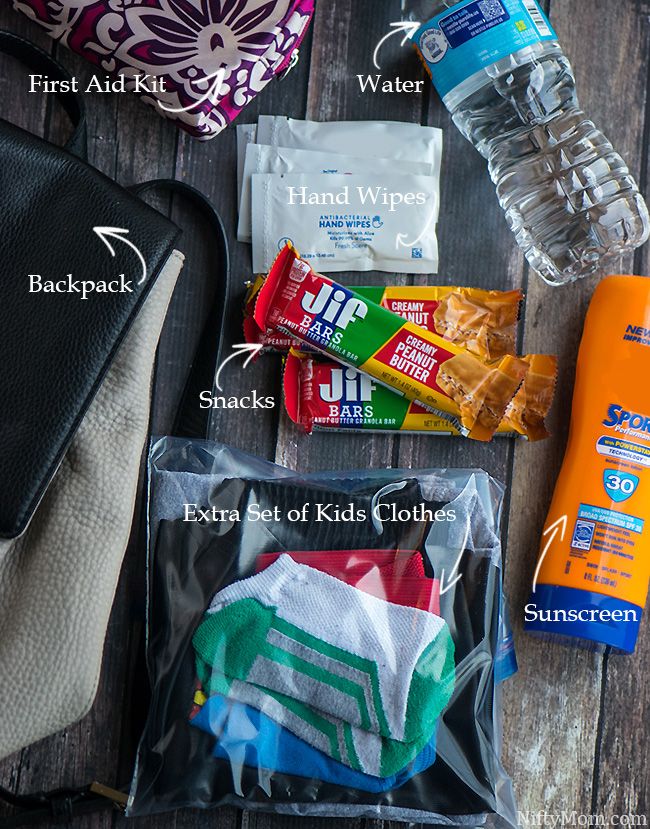 The oversize bags became a hassle when we were doing hands-on activities or visiting places like the zoo or park. I no longer have a stroller to throw it in, so I often have to set the bag down. Recently, I found a backpack I liked and came up with the great idea to make a 'ready-to-go' backpack oppose to a tote bag.
It has worked wonders. I can easily carry things we might need on our trips out and don't have to worry about wearing it on my shoulder or it getting in the way. The key is always keeping the backpack loaded and near the front door (or any area that you pass by and check before leaving the house). Even when we are leaving the house for errands, it is great to take along just in case there is a change in plans (happens all the time).
At the minimum, this is what I always have ready in the backpack:
First Aid Kit: I have 3 young energetic boys. Scraps and cuts are unavoidable. Some things I keep in the kit include: bandages, adhesive cloth tape, antibiotic ointment, aspirin, gauze,disposable oral thermometer, and tweezers.
Sunscreen: Always important to keep sun protection on hand. There are many times we end up under the sun longer than planned.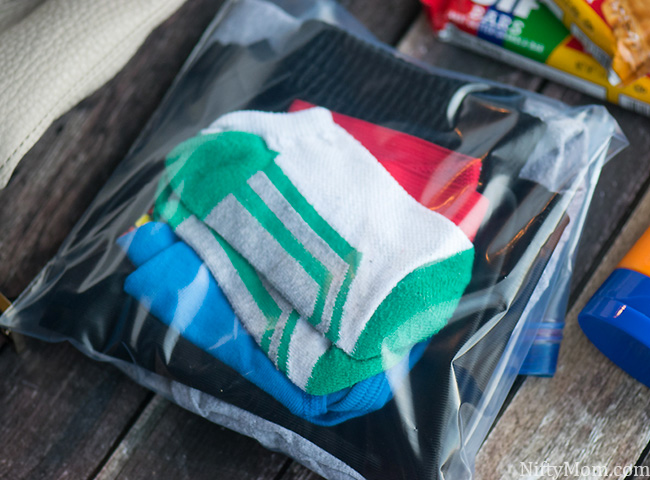 Extra Clothing: One gallon bag with a set of clothes for each kid can be a life saver. Accidents, spills, or too much fun in a muddy puddle calls for a change of clothes and we can't always get home right away. It is never fun ending an adventure early because someone needs to change their shirt.
Bottle of Water: The kids typically have a travel cup with them, but sometimes we don't and they might need a drink. Or we need a little water to wash a wound.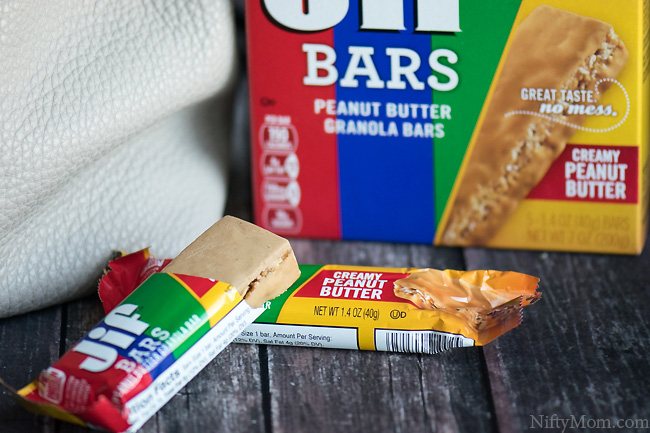 Snacks: The boys seem like they are always hungry. It is never fun on the days I forget to pack a snack and we are 30+ minutes away from anywhere to get one. A mess-free snack that is easy to eat on the go is essential. With a combination of creamy peanut butter and a chewy granola bar, Jif™ Bars Creamy Peanut Butter are great for the whole family.
Antibacterial Hand Wipes: Dirt happens. Messes happen. These are especially great to have when we are eating somewhere that doesn't have a restroom and we need to wash up before eating.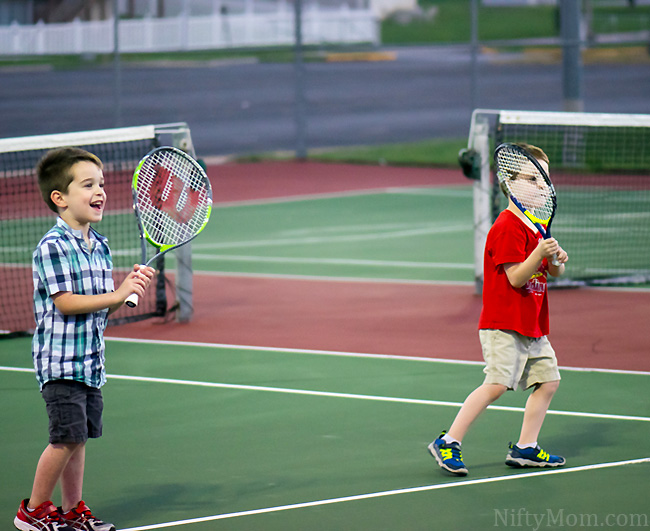 The backpack goes on all our adventures and activities with me without a hassle. It definitely came in handy over the weekend. We decided last minute to hit the tennis court as the sun was setting. The kids have been wanting to learn how to play and ask everyday to get out on the courts. Luckily we have a few locations around the area.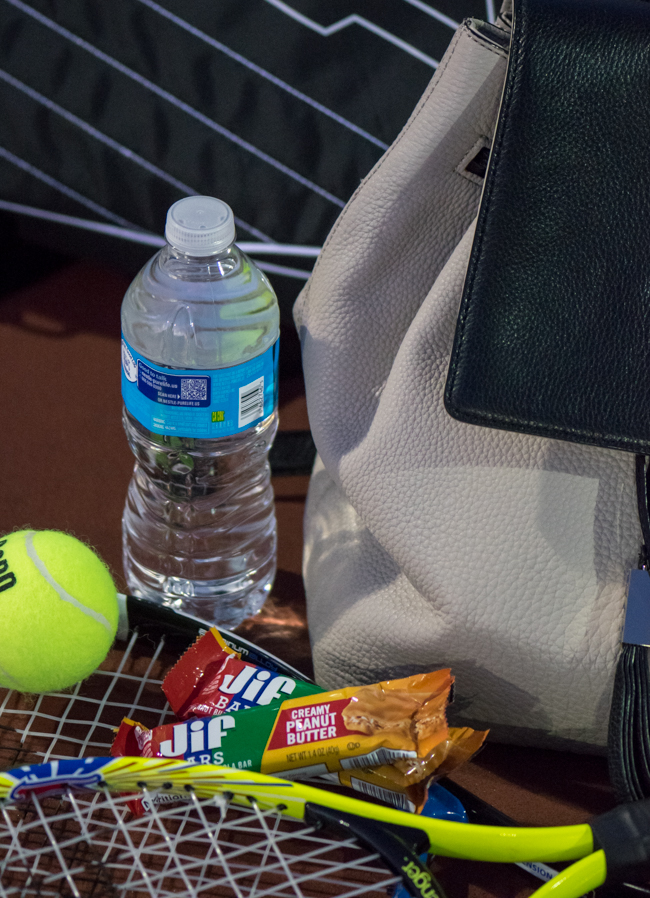 Before heading out I grabbed my 'Ready To Go' backpack, because I knew the kids were going to at least need a snack. Within 30 minutes of being there, the box of Jif™ Bars came out. We took a little snack break and enjoyed our spontaneous summer family fun time together.
Don't forget, when you get back home to re-stock the backpack immediately. You want it ready to go the next time you are heading out the door!
What else would you put in the backpack?