This post was sponsored by Juicy Juice® through their partnership with POPSUGAR. While I was compensated by POPSUGAR to write a post about Juicy Juice®, all opinions are my own.
I often talk about keeping things stocked in the pantry. With three boys, it makes life much easier. If I made a list of things I always have on hand, fruit juice and gummy snacks would definitely be at the very top of the list. It's like clockwork every day, the same time, they request a little snack. Ninety percent of the time, it is those two things.
One day as they were sipping on some Juicy Juice® Fruit Punch, I was trying to come up with some new snacks we could make with it. In the past we have used it on shaved ice, in smoothies and to make ice pops. Trying to come up with something different, I found some recipes on the Juicy Juice® website.
The moment I saw the Homemade Fruit Juice Gummies, I knew we had to make them. It's like two of their favorite things all in one. We can't go wrong there.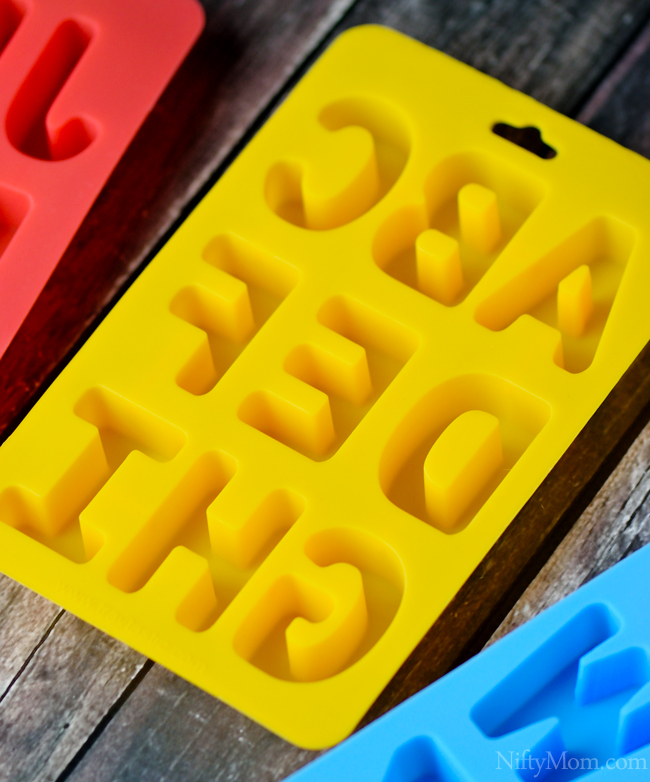 I also just purchased some awesome silicone alphabet molds that I thought would be perfect for the gummies.
2-Ingredient Homemade Fruit Juice Gummies Recipe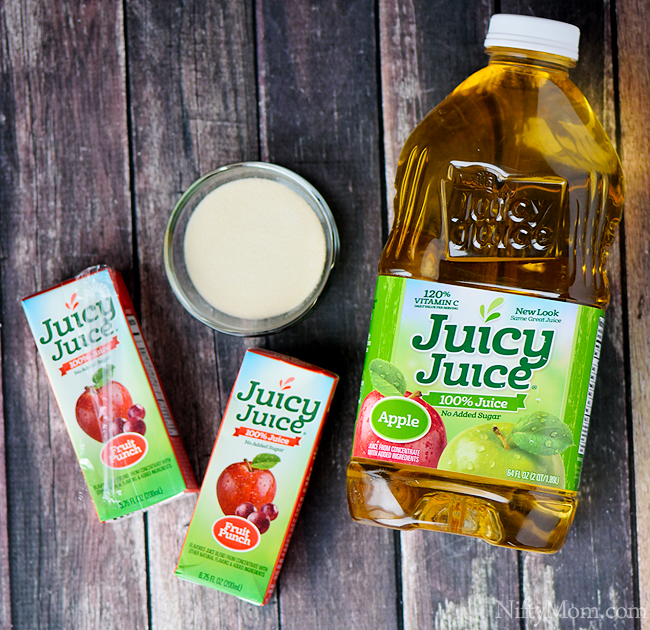 Ingredients:
1½ cups Juicy Juice® 100% juice (any flavor) – I used both Fruit Punch and Apple, separately in different molds
4 tablespoons gelatin (plain)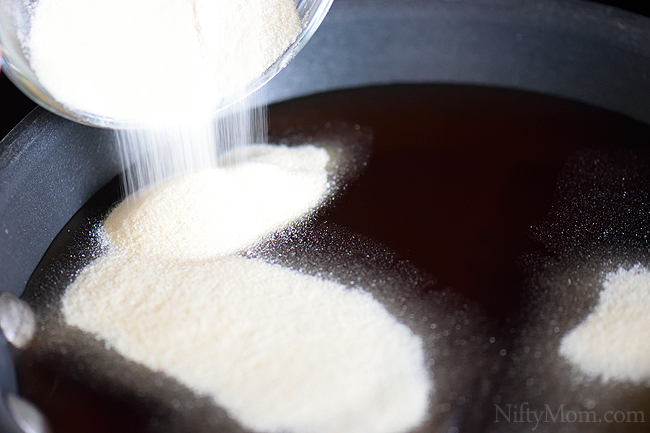 Before applying heat, pour Juicy Juice® in a small pot or saucepan. Slowly add in the gelatin.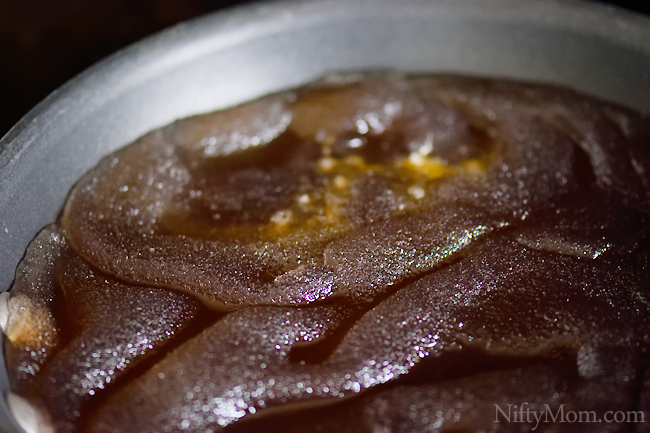 Allow the powder to absorb for a few minutes.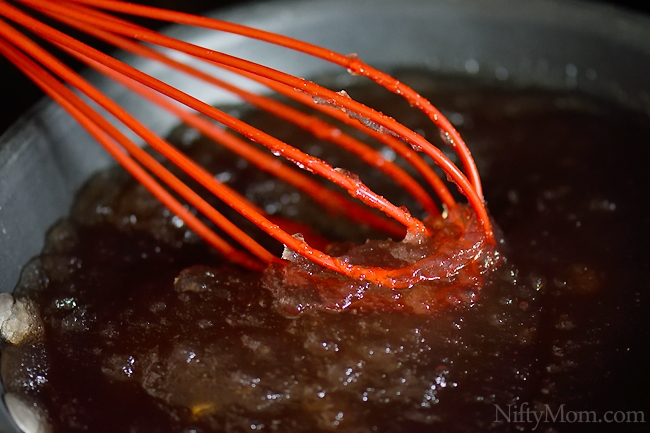 Whisk the mixture gently and turn the stove to medium heat.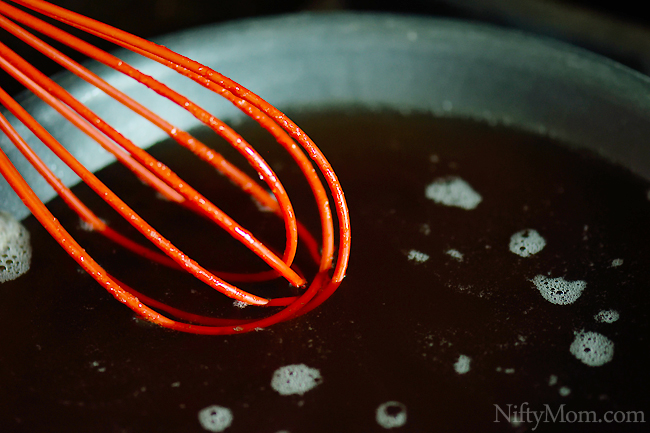 Warm the mixture until it changes to running liquid and all the gelatin has dissolved. Do not let it come to a boil.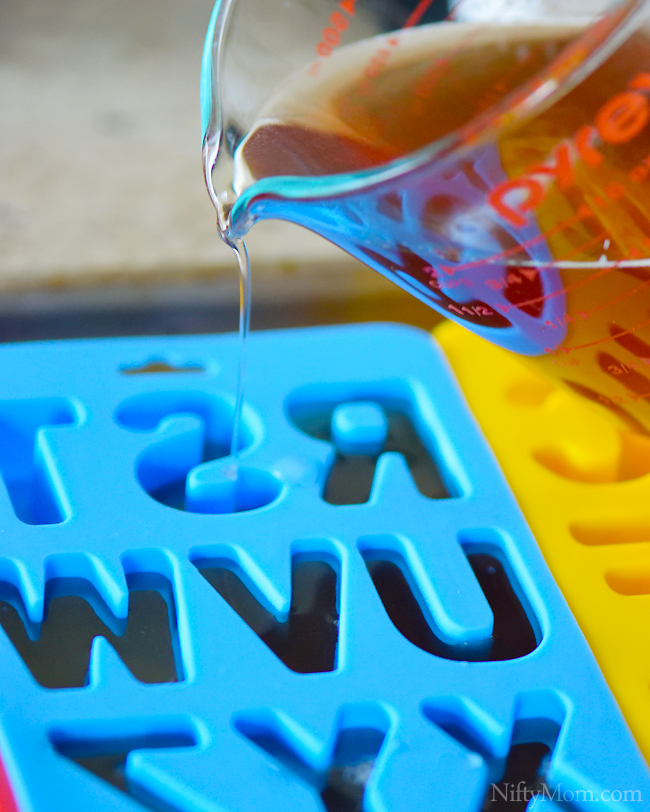 Pour the mixture into the molds slowly. You can also pour it into a shallow loaf pan to cut up into bite-size pieces. When I add it to a pan, I prefer to line the pan with plastic wrap. That makes it easier to remove before cutting.
Refrigerate for at least four hours so it sets completely. If the top is sticky, it is not quite ready.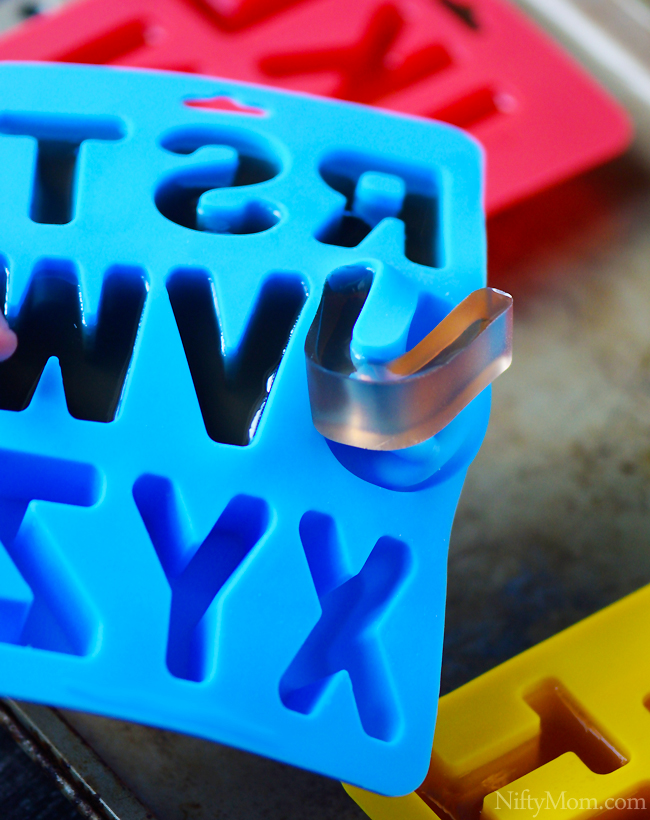 Once ready, carefully push each letter out of the mold.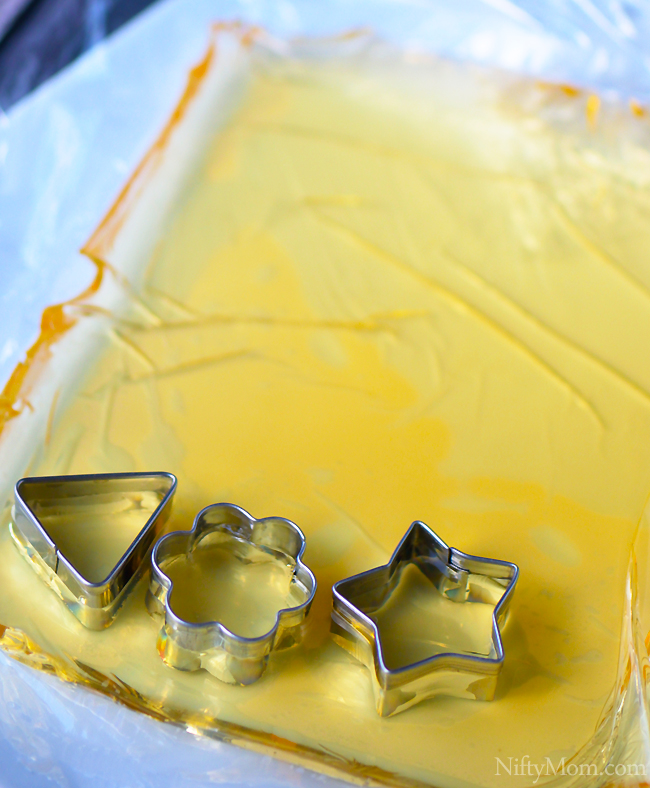 I also put the mixture in a pan to cut. Once ready, I pulled the plastic wrap out and used mini cookie cutters to make different shapes.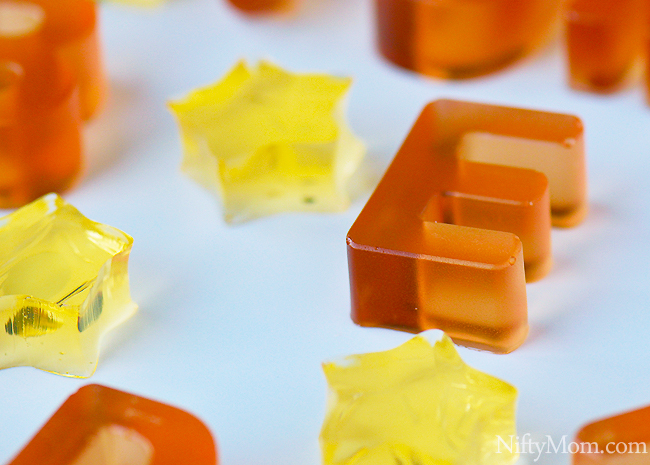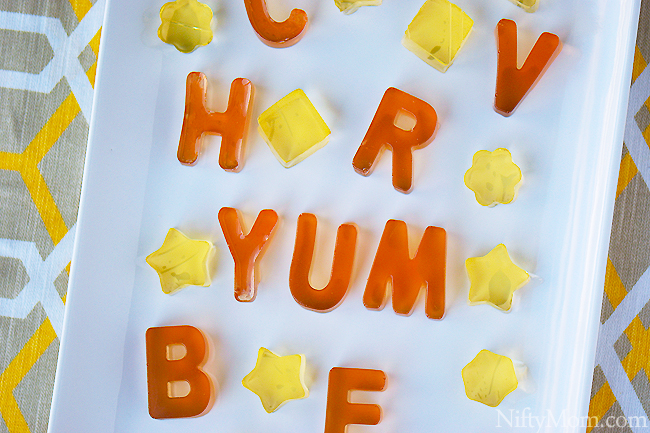 Having shapes and letters is extremely fun for the kids and it was requested that next time I make these, I make enough of each letter to spell their names.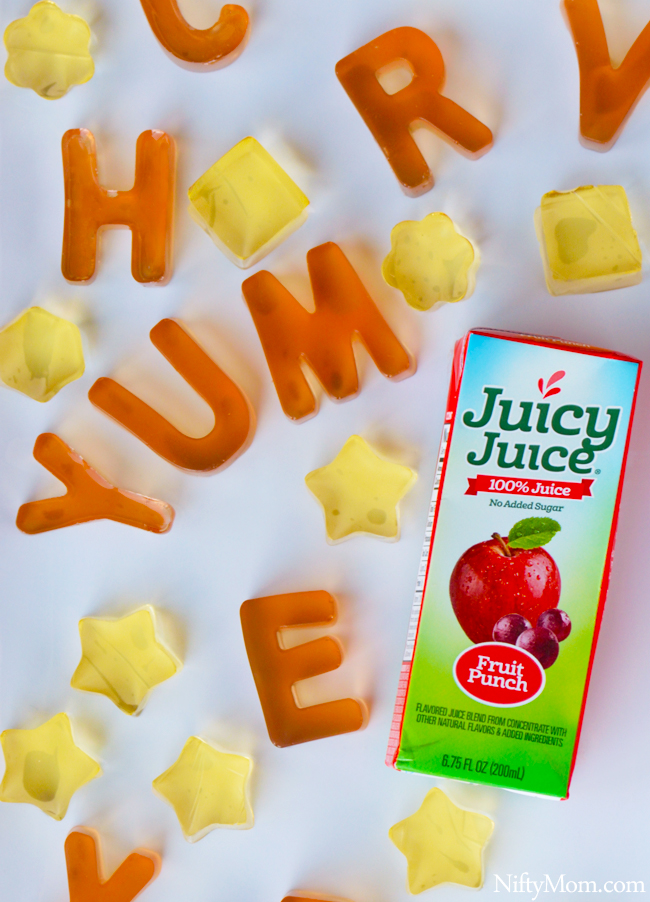 I feel great serving them these new homemade fruit juice snacks since they are made with Juicy Juice®. It has a nice sweet taste with no added sugar, an excellent source of vitamin C and has 1 cup of fruit in just 8 ounces.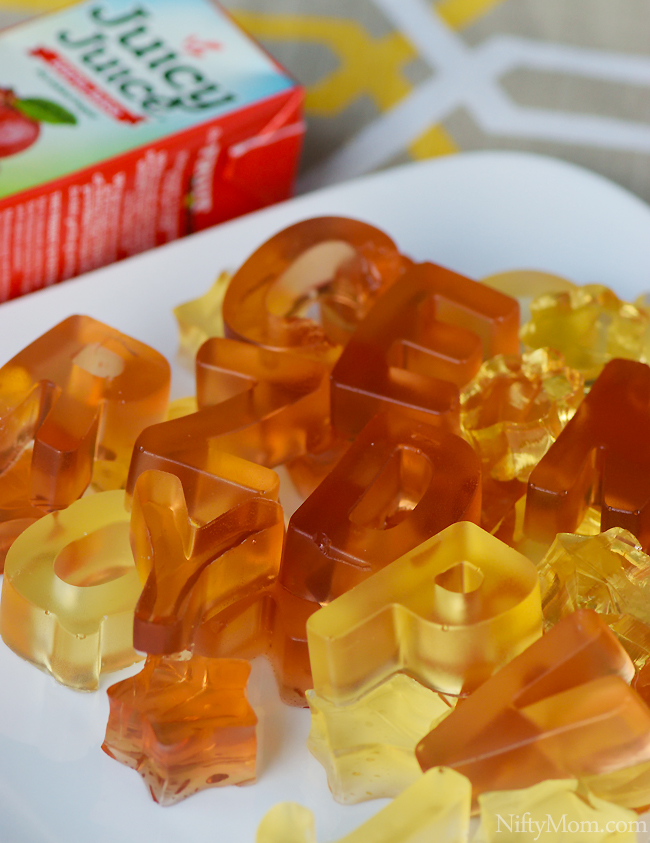 Check out more delicious Juicy Juice® recipes here.
For more fun from Juicy Juice, check out their Juicy Makeover Instant Win Game. Juicy Juice has a new look across all of their packaging. And now they are giving consumers a chance to win their own new look, just in time for back to school. Play every day until 9/10 for a chance to win. $25,000 in great prizes available, including four $2,500 shopping sprees! Enter now!