This Classroom Box Tops Collection idea has been compensated by Collective Bias, Inc. and its advertiser. All opinions are mine alone. #BoxTopsHero #CollectiveBias
Collecting Box Tops is an easy way to help out your local school. Simply cut from packages of everyday items, those little rectangles add up quickly. As we nose-dive into back-to-school season, I am already thinking about what to send into school for the kids' classrooms. This classroom Box Tops Collection Superhero Kit is perfect to encourage participation.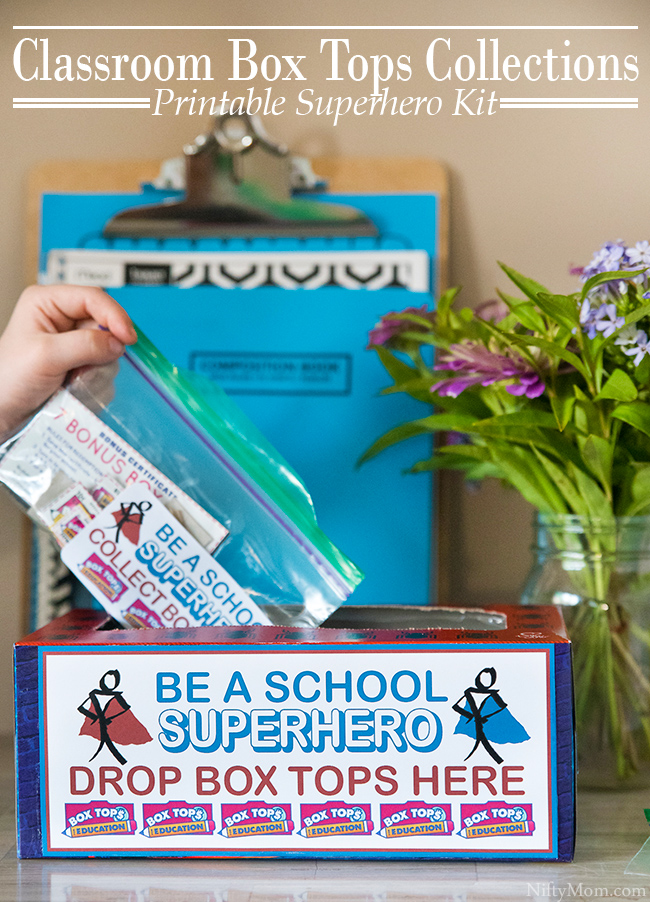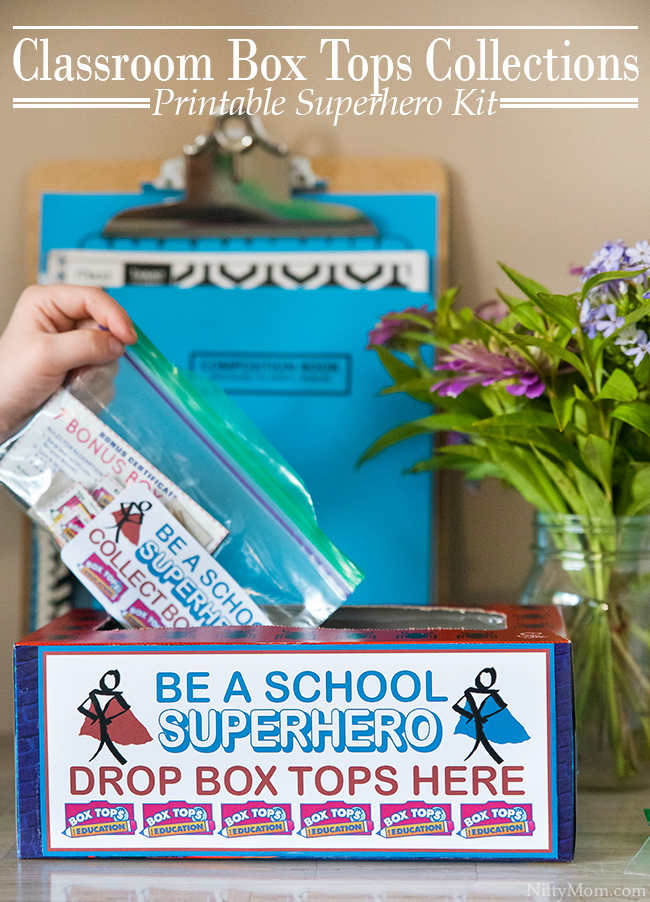 Last year our local elementary school was brand new. It was so new, the kids didn't even have a playground until we raised money for playground equipment halfway through the year. Most of the classrooms are still bare and the school is starting to shape up nicely. This year, the second school-year for the building, all three of the boys will be at school.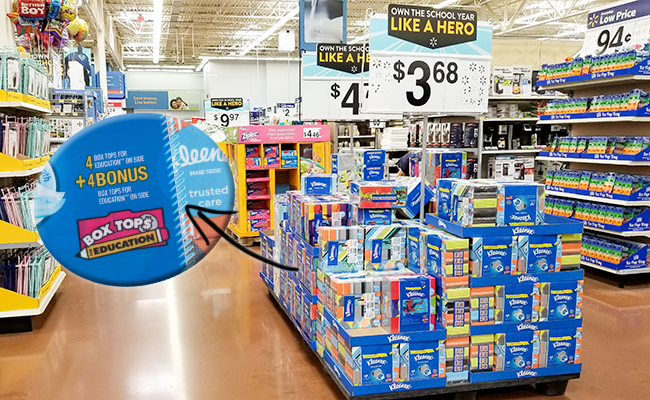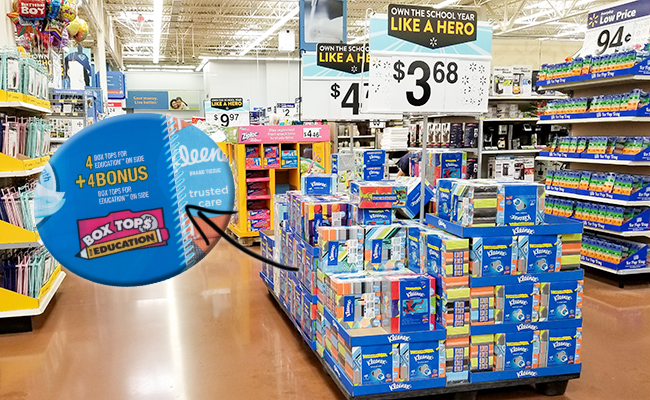 With all my babies finally in school (YIKES!), I feel a greater responsibility to do my part in helping the school out. One easy way to do that is by collecting Box Tops. Last year, the school highly encouraged collecting them, because as a new school, we didn't have much and the Box Tops are cash for the school. Since purchasing some playground equipment, we still have a lot more needs and every clipped Box Tops is important.
When I see an opportunity to earn double Box Tops, I stock up. When I was at Walmart this week, I noticed all the school supplies out. There was a display of Kleenex® Trusted Care* 3 Bundle Packs and Kleenex® Trusted Care* 4 Bundle Packs that displayed those double bonus Box Tops. I will be sending lots of Kleenex® boxes to the school next month, so I loaded the cart up.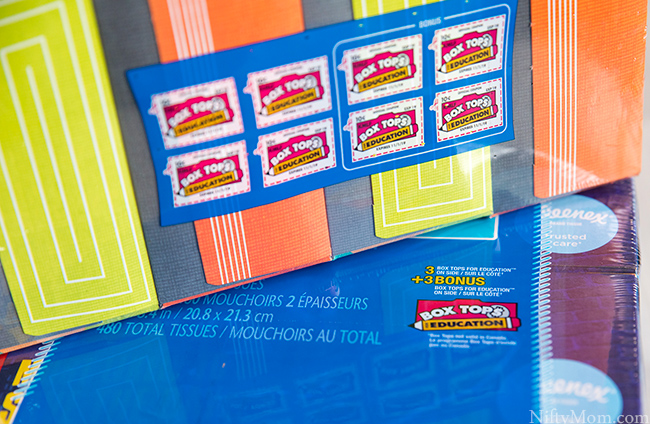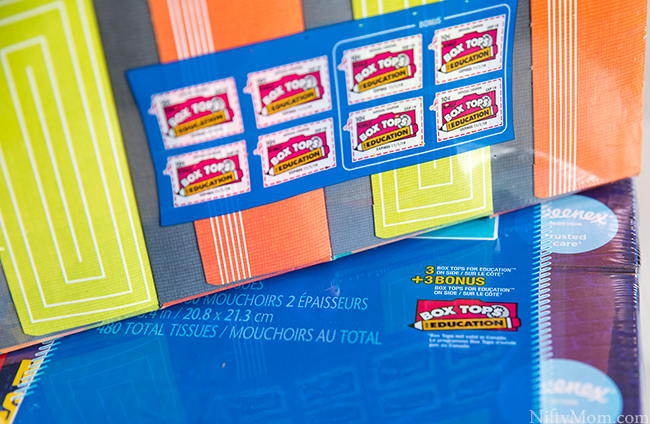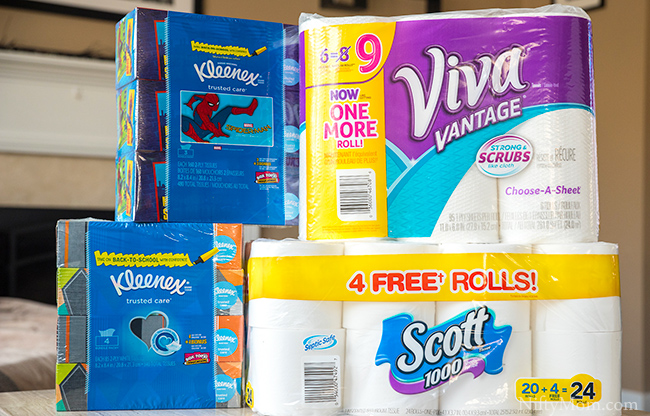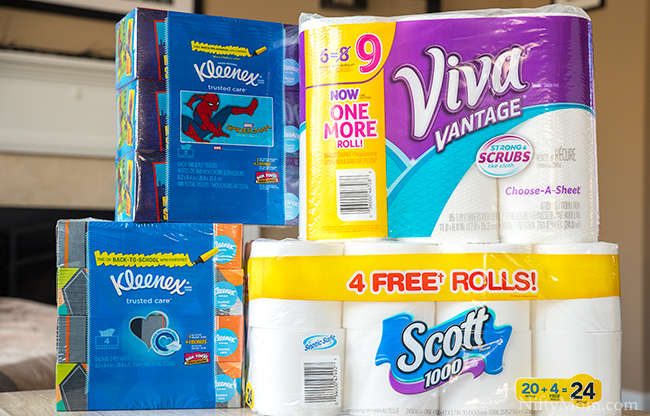 Some other products I stocked up on this week was Scott® Tissue 20 Roll Pack and Viva® Vantage® 6 Big Rolls. Both include extra rolls, plus there are Box Tops on the packages. Be on the lookout for specialty marked packages that include the double Box Tops, as well. I will continue to stock up more to donate to the school next month. Every little bit helps!
This year, I volunteered to assist the school with collecting Box Tops. I came up with a superhero theme and made a few printables so you can use them, too.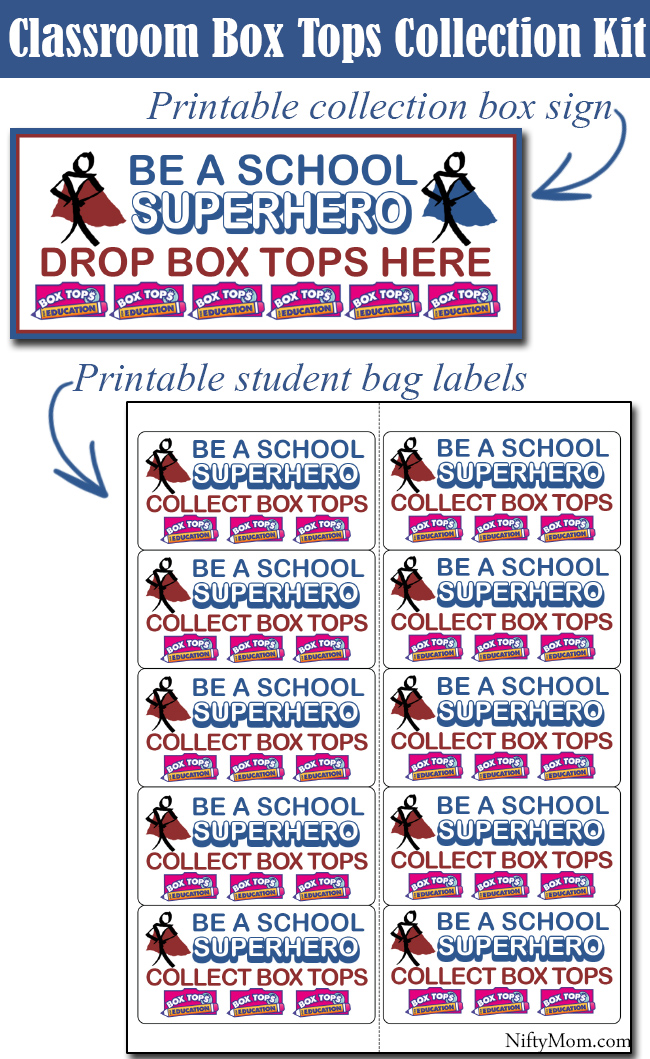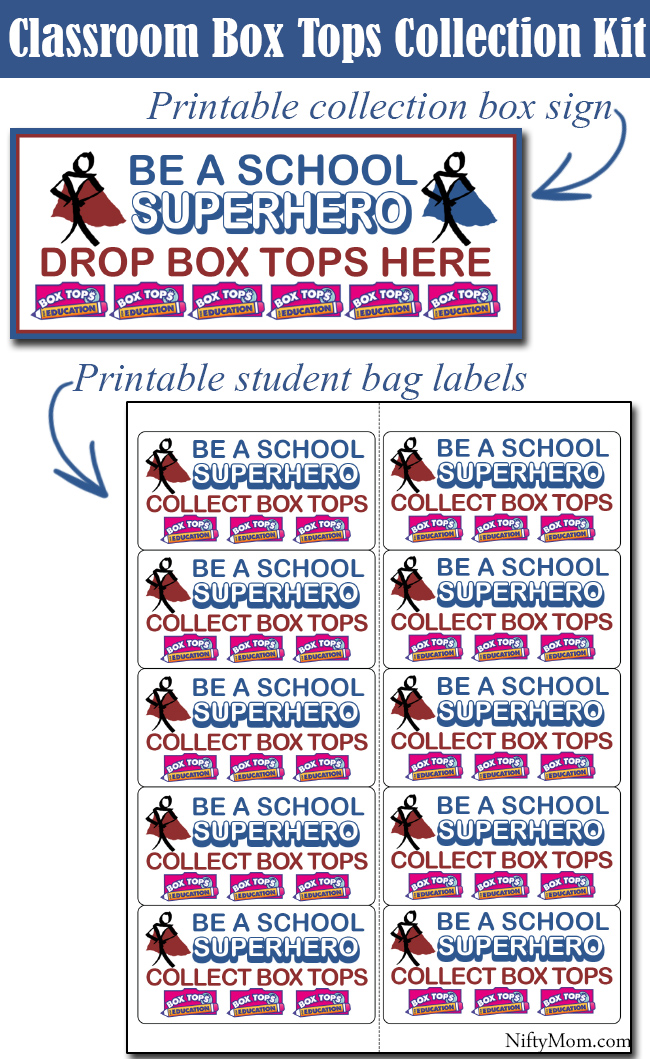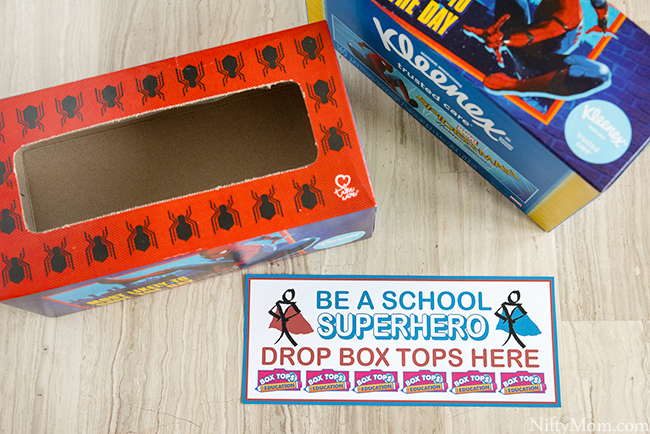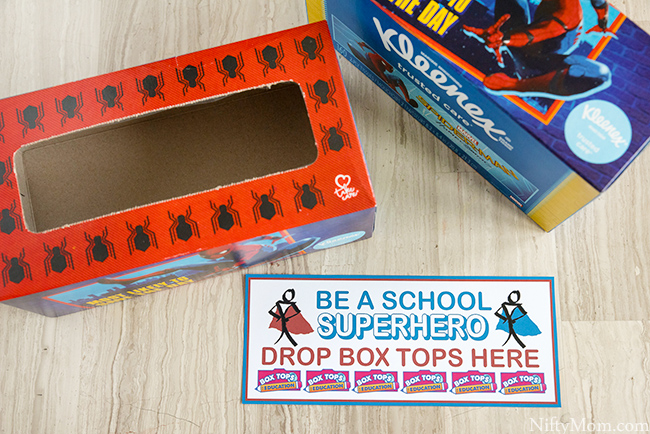 For the collection box, an empty Kleenex® box works perfect. Simply cut off the plastic from the top to allow for easier access. Print the collection box label on cardstock, cut it out and glue to the front of the box.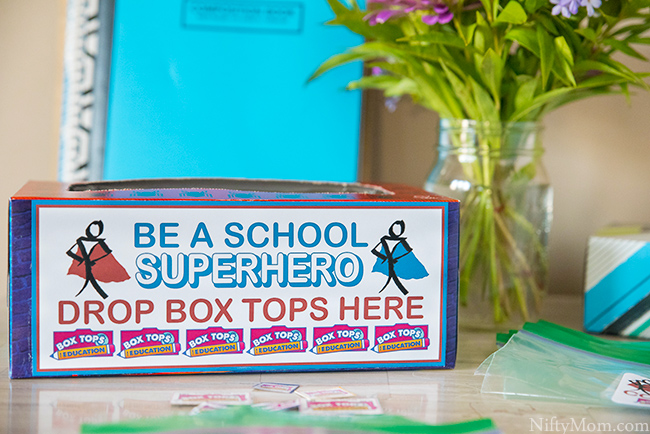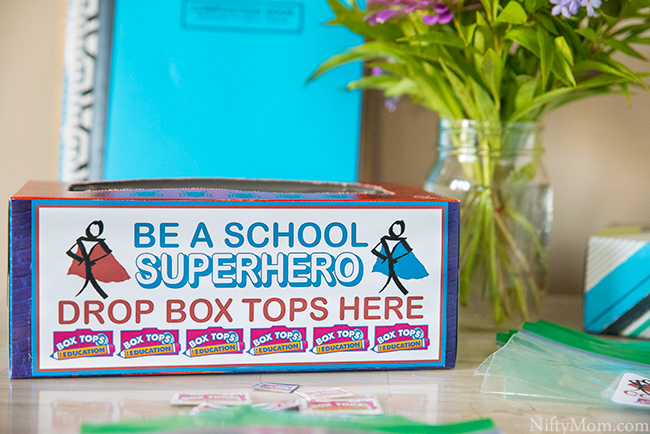 To encourage participation, I created a 2×4″ label to stick to attach to snack-size baggies. Print this sheet on a page of shipping labels (size 2″x4″, 10 per sheet).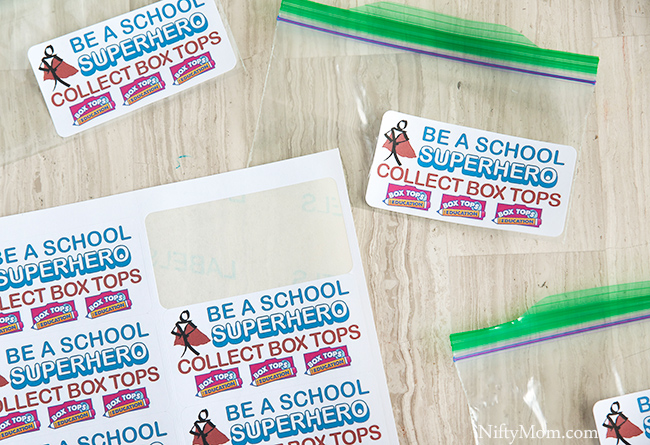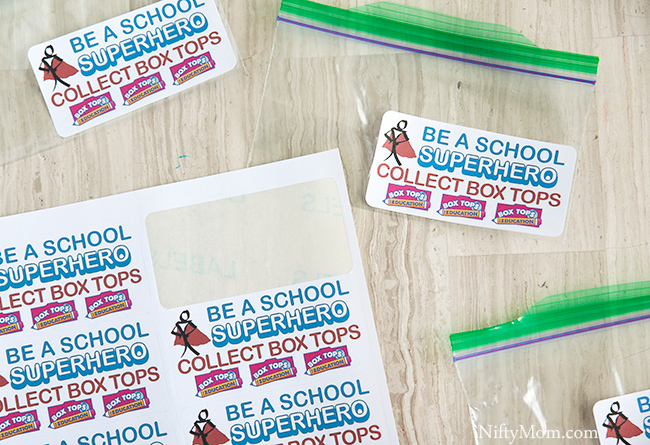 I made more than enough for each of my kids' classrooms. That way students could have extras, if needed.
Helping the school couldn't be easier. I can't wait to deliver them in a few weeks to their teachers. Who doesn't want to be a hero, anyway?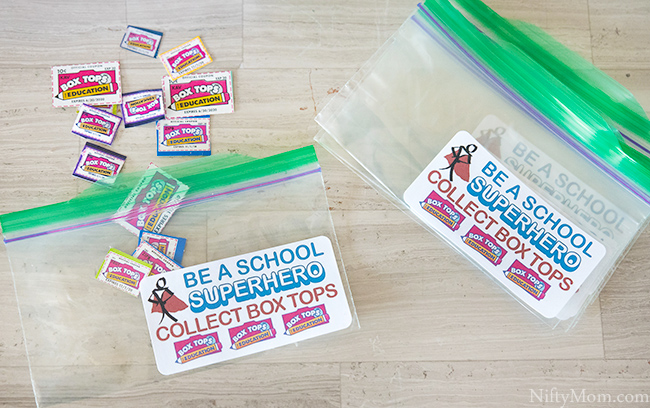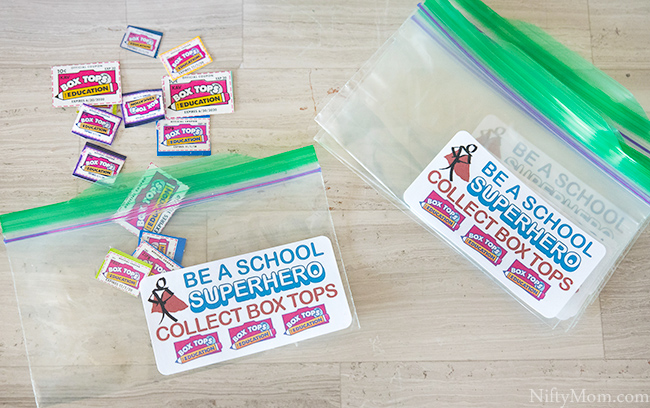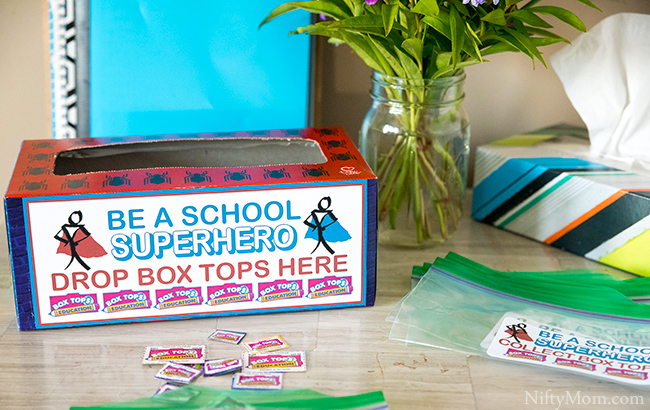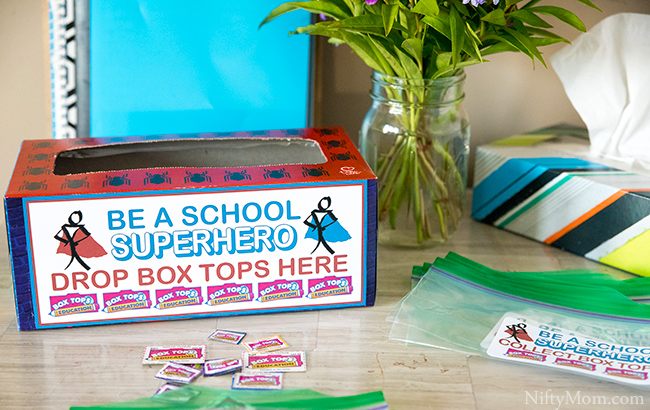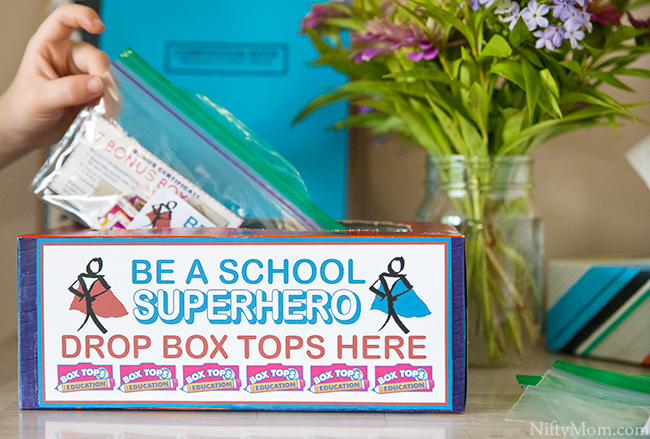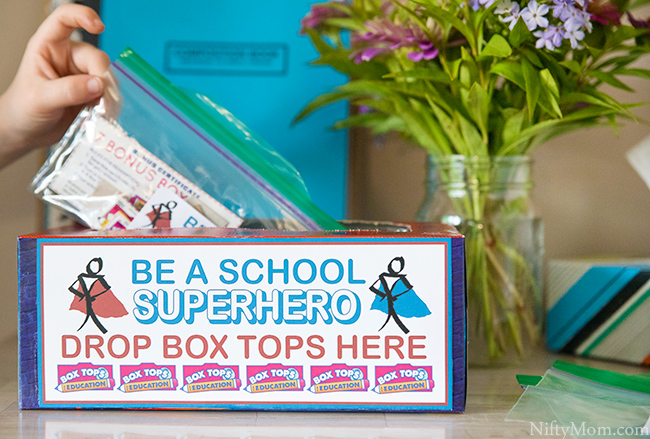 Get more information on Double Box Tops here and do your part in helping your local schools.