As I mentioned last week, ALIVE Magazine teamed up with Mosby Building Arts to present STL Living: A Modern Home Tour & Tasting and I had the privilege of being a co-hostess at one of the homes. Last Saturday, October 24th, the attendees journeyed through the St. Louis area and viewed five of the city's most beautiful and unique living spaces.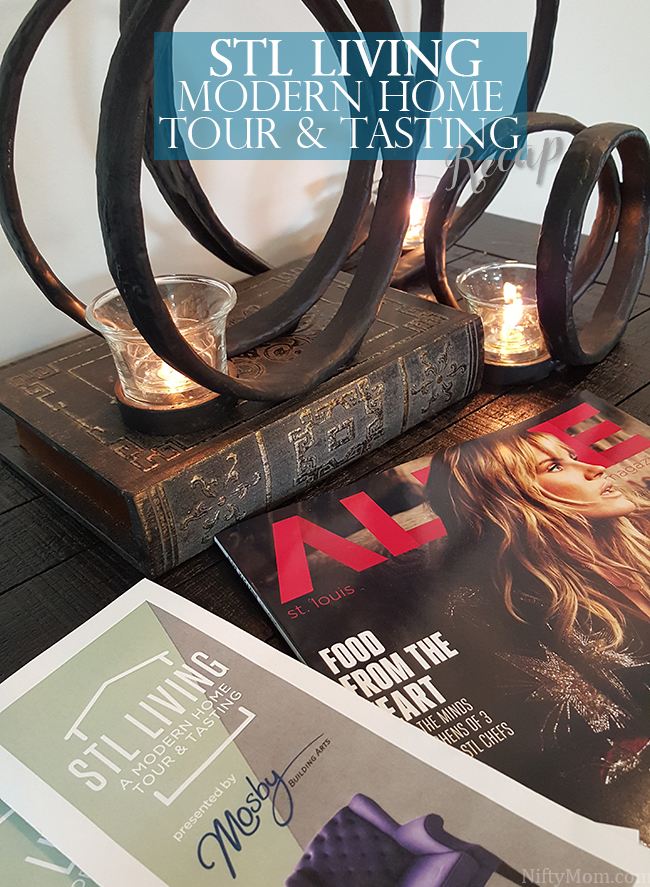 While all the attendees got to travel to each home, I had the opportunity to co-host one stop on the tour and stayed there the whole event.
Each stop offered complimentary food sampling of a local eatery and drinks.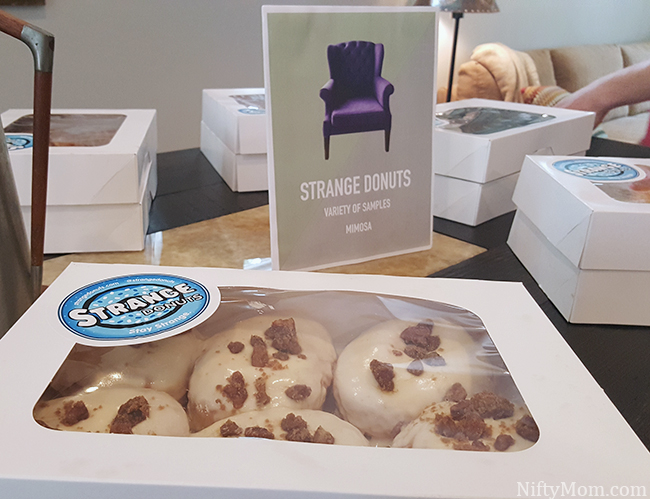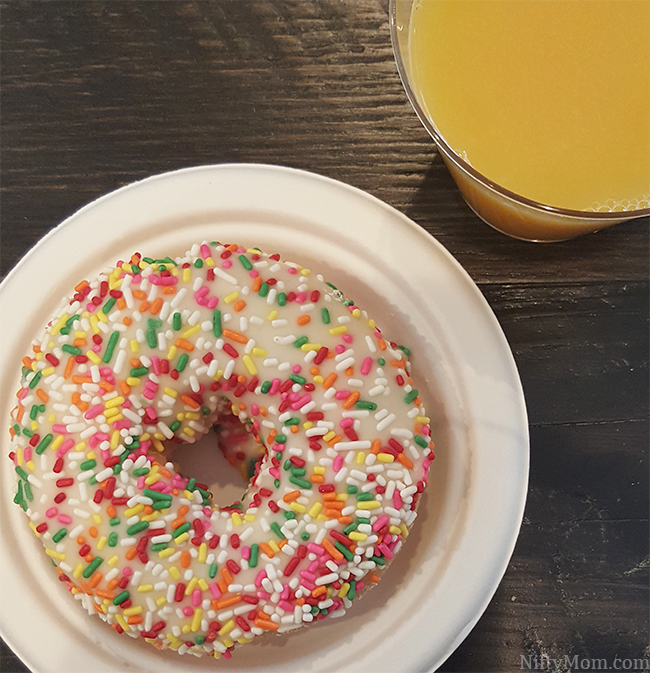 We offered mimosas and a variety of donuts from Strange Donuts at my stop. From gooey butter to rainbow pony (shown above) to apple pie donuts, the flavors were amazing.
Now, on to the home remodels. All the renovations were completed by Mosby Building Arts. There was at least 1 designer or consultant at each home to go over the work, the inspiration, and answer any questions. I was lucky enough to be on the location of an amazing renovation that turned a one car garage into a living space.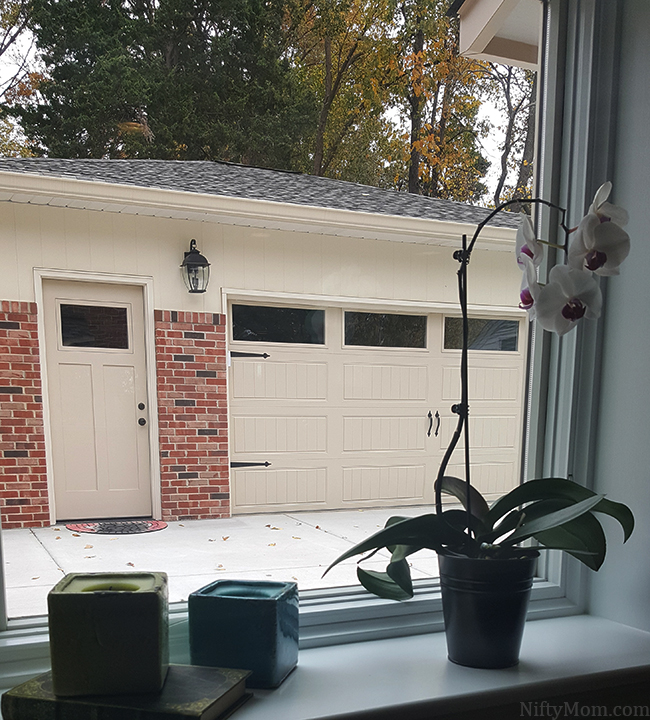 When the homeowners' son got his first car, they knew it was time to do something about their one-car garage. Mosby Building Arts took their design ideas and created a two-car detached garage behind their home. Then they turned the old garage area into another floor of their split-level home. You can see full details with before and after pictures here.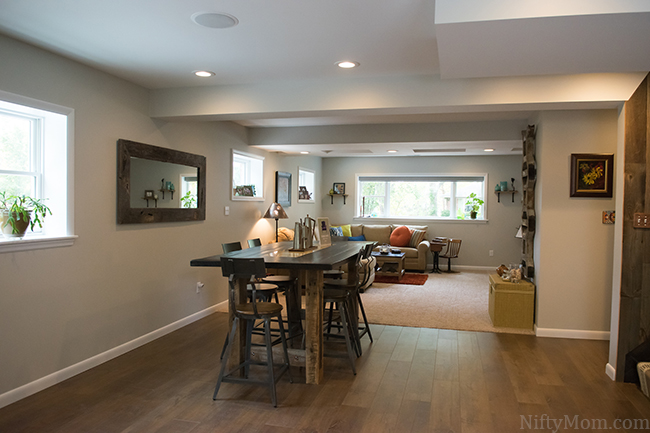 The overhead garage door was previously where the large window is now located above. With added windows, and walls removed, the open space lets in a lot of sunlight and makes the area very inviting.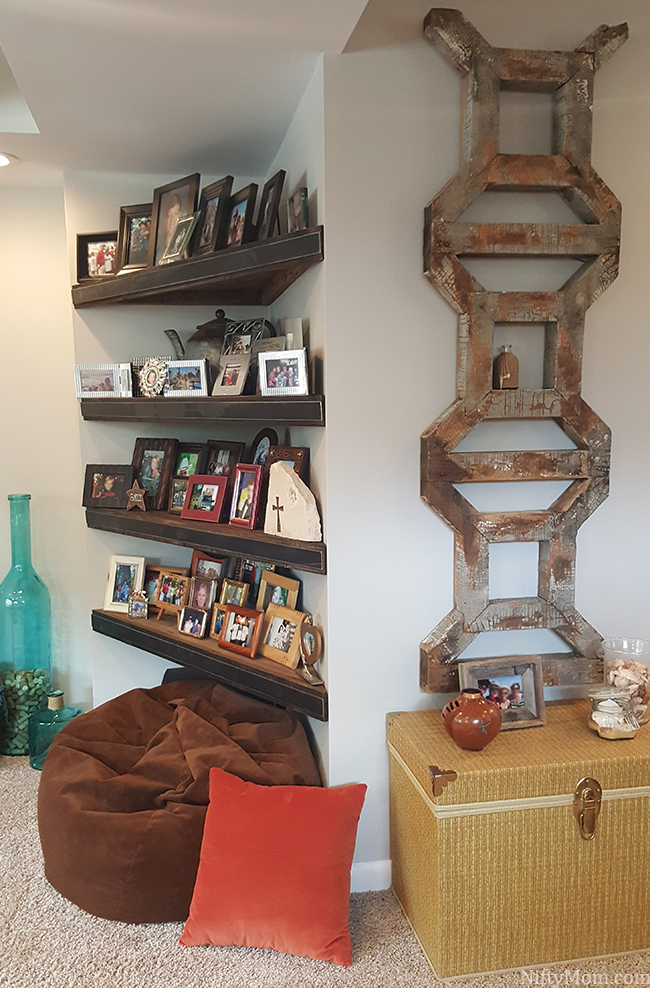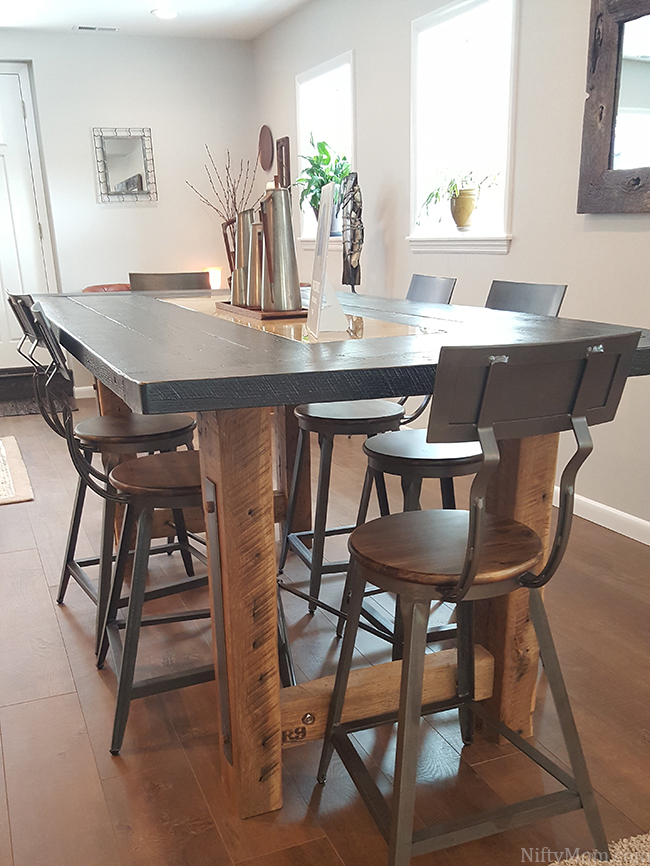 The homeowner had a few different custom pieces created from reclaimed rustic barn wood (by Reclaim Renew). This included corner shelves, a barn wood wall panel leading down next to the staircase, a large mirror, and an amazing table.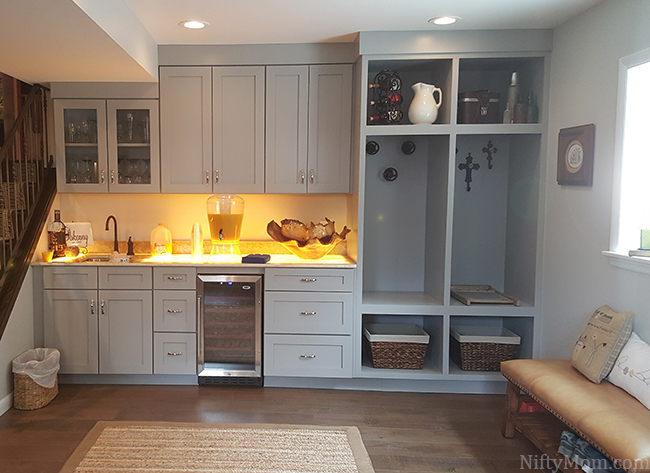 The flooring is gorgeous engineered wood laminate that interlocks.
A kitchenette was added in the renovation and it includes my favorite part of the area (which was very popular with guests the whole day) —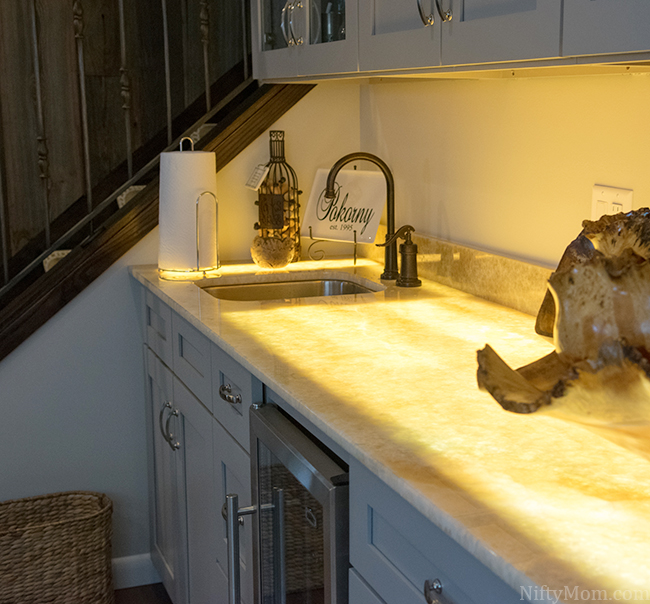 This underlit onyx countertop. There are paper-thin sheets of LED lights under the natural onyx that are controlled by a dimmer switch. The picture doesn't even do it justice. It is astonishing.
I already told my husband I wanted the same thing to go in our basement bar countertop when we remodel down there.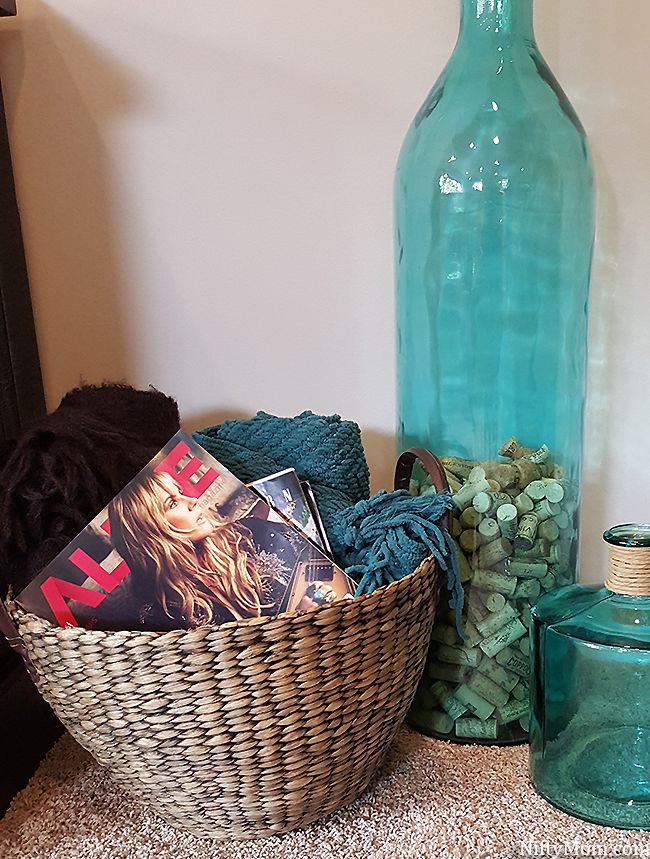 The whole space was created within a few months and is now the perfect lower level for the family to entertain or just relax.
I left the event ready to plan my own renovation and get our basement fully built and decorated. With so many new innovative ideas racing through my mind, the project is going to be full of difficult decisions.
What is your current dream home renovation?