Today I am sharing a Goat Cheese Chicken Pasta recipe as part of a sponsored ALDI campaign. All opinions are my own.
I am going to be honest, for over a month or so, I have really been slacking on that thing you call dinner. I haven't been able to get my weekly meal plans together over the weekend and the week days have just been completely busy and often leaving me scrambling for a quick meal.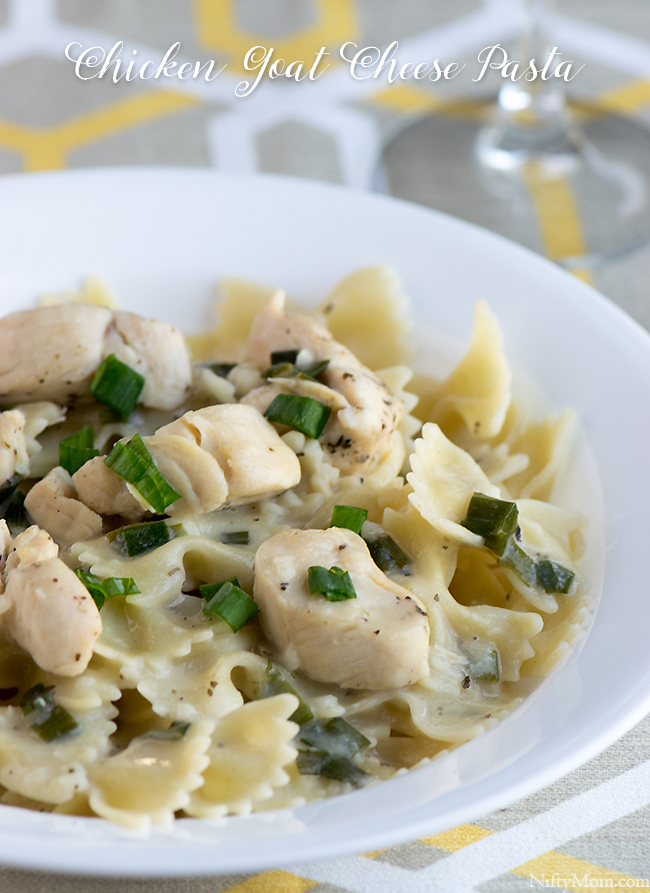 Due to my lack of weekend preparation and planning, we haven't been spending as wisely as we normally do. I like to make different lists, shop at a few different stores, and get what we need within a specific budget. That's not easy for me when I get rushed and my routine goes haywire. I really want to get focused and back to that mindset though.
First, I have to get back to menu planning for at least a week at a time. Then I make my detailed shopping lists. There are different stores I like to visit for different products.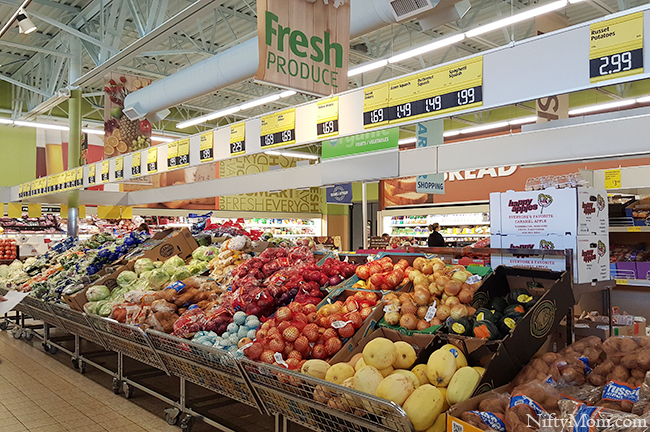 Recently, I decided to stop into our local ALDI store to get a feel for what they had and if they could help our family. I hadn't been into ALDI since I was a little kid, shopping with my grandma. I wasn't expecting to find so much fresh produce comparatively cheaper than other local stores. They also had a good selection of fresh meat, bread and organic products.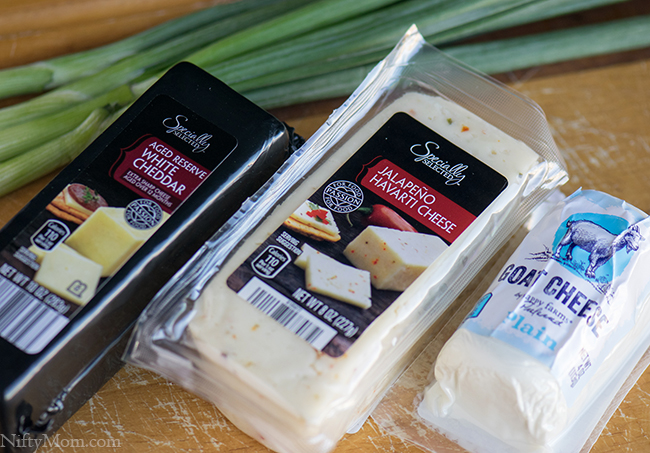 I picked up a cart full of various cuts of chicken and produce including asparagus, green beans, potatoes, brussels sprouts, berries, lettuce and mushrooms. I also noticed they had a good assortment of cheese at low prices I couldn't pass up.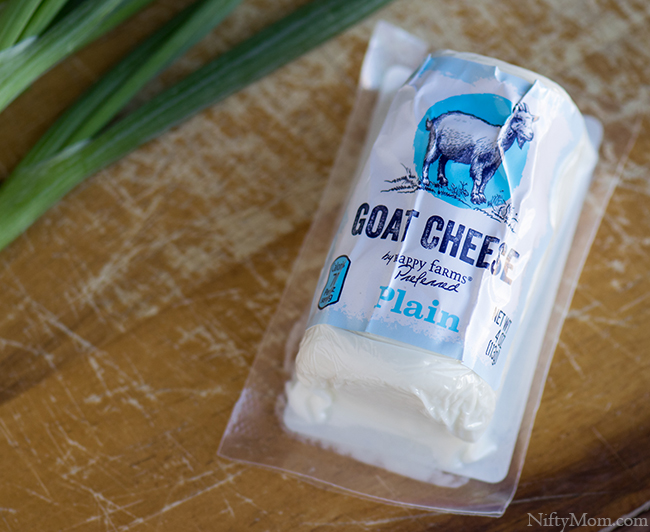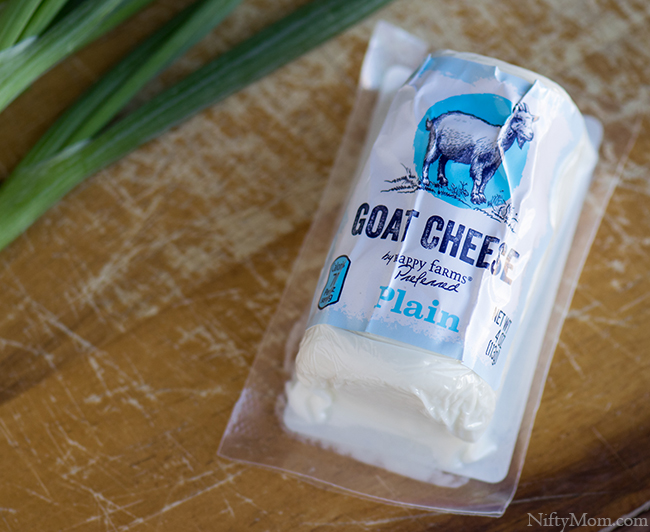 When I got home, I finished coming up with some meal options for the rest of the month. I needed ones that were quick, easy, and perfect for busy weeknights. With the cheeses in mind, I decided to include a chicken dish with a goat cheese sauce served over pasta.
With all the ingredients from my trip to ALDI, the whole meal is just under $10 and I could have also thrown in a vegetable as well.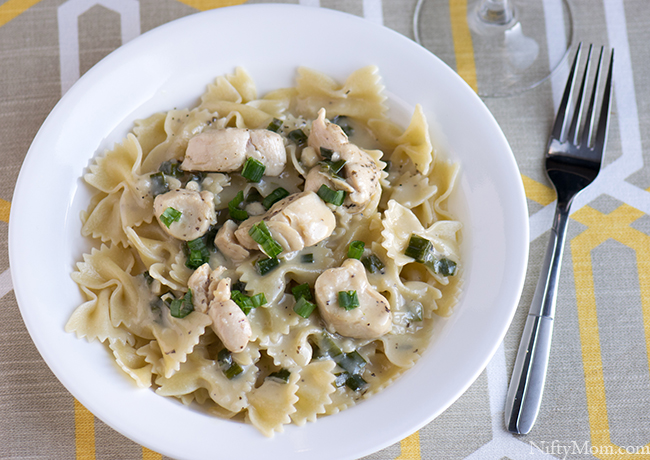 Goat Cheese Chicken Pasta
A quick and easy chicken pasta dish with a goat cheese sauce.
Ingredients
1 teaspoon olive oil
7-8 chicken tenderloins, cut into bite-size pieces
1 teaspoon basil
salt, pepper, and garlic powder to taste
4 green onions, finely chopped
1 cup chicken broth
4oz goat cheese
1 box farfalle pasta
Instructions
Bring a large pot of water to a boil. Add in pasta, cook until al dente and drain.
Meanwhile, add olive oil to a large skillet and heat over medium heat.
Add the diced chicken, season with basil, salt, pepper, and garlic powder, then simmer until lightly browned.
Add in the green onions, chicken broth and goat cheese.
Reduce heat, cover, and simmer for 10 minutes, until the chicken is completely cooked.
Remove the lid and continue to cook for a few minutes to thicken the sauce.
Serve the chicken and sauce over pasta.
The great thing about the dish is that I can easily create a totally different meal just by using a different variety of cheese each time. For instance, the Jalapeno Havarti Cheese would be a zestier chicken pasta dish.
I can't wait for my next trip to ALDI to see what other great deals I can find and meals I can put together. If you are planning your first trip to ALDI, be sure to check out some tips for new shoppers.