This #GreatStarts tips post is sponsored by Kellogg's. All opinions are my own.
Often when I am creating recipes or looking for something new to make, I turn to ingredients already stocked in the pantry. This way I can save a trip to the store and make sure nothing goes to waste. There are many ways to use different pantry staples with a little creativity.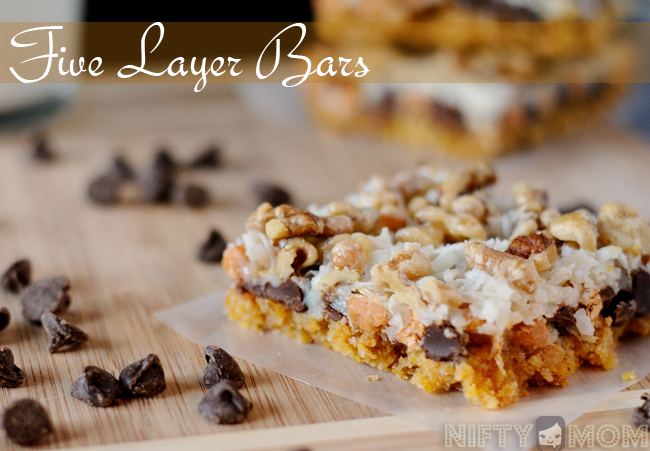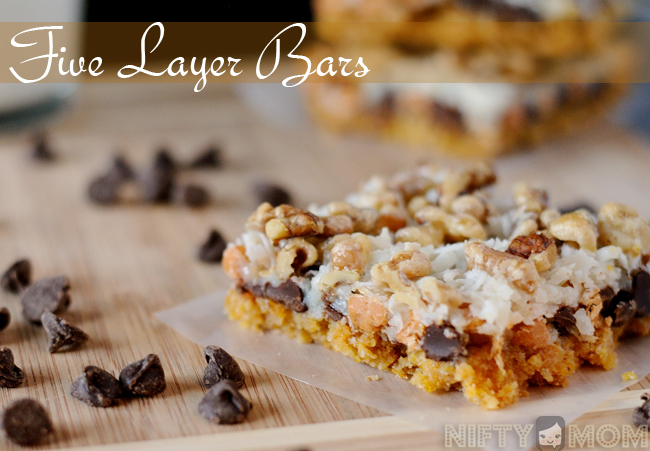 One thing we always have a lot of is cereal. With 10 boxes currently in our pantry, I like to find ways to use them for more than just breakfast. Sometimes I use them as a snack or for kids' activities, but they can also be used in dinner and dessert recipes. One extremely versatile cereal is Kellogg's Corn Flakes.


The possibilities are endless from the above recipes to Apple Crisps to Cheddar Meatballs to Crispy French Toast.

Desserts are awesome for recipes with cereals. There are so many things you do with Corn Flakes and others. Since easy desserts are one of my favorite things to make, the Five Layer Bars from Kellogg's seemed like the next new thing to try. The prep is easy and doesn't take long to bake.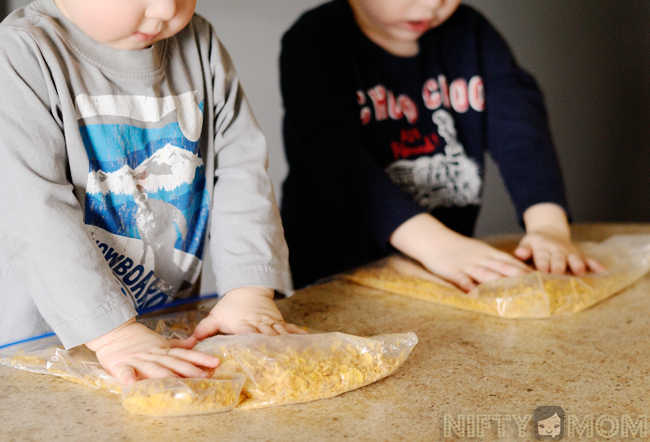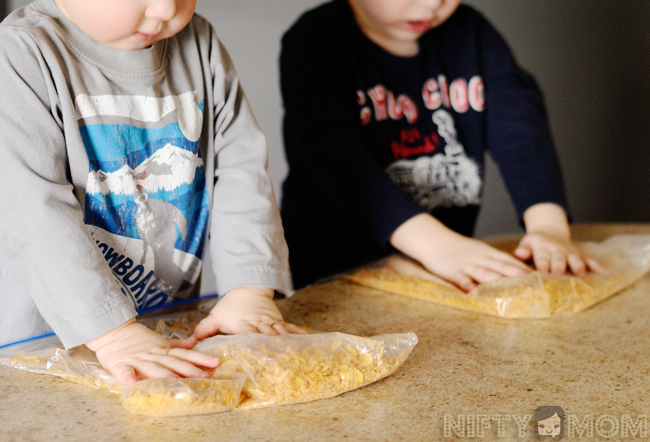 Five Layer Bars Recipe
This recipe calls for crushed Corn Flakes, which is a great opportunity to get the little ones involved. I can't tell you how much my kids enjoy it. I divide the amount needed into two or three freezer bags and let them have their fun. While they do that, I can easily finish prepping the ingredients.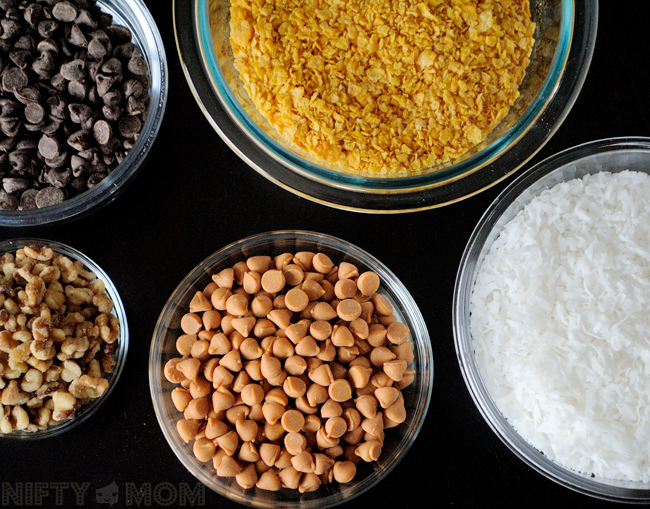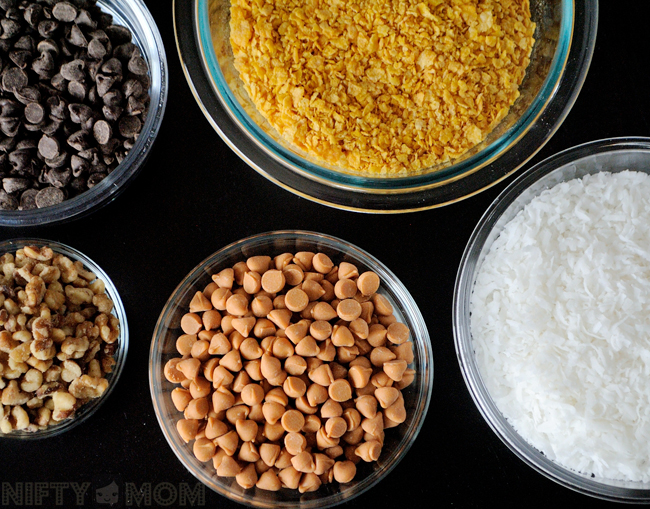 Ingredients:
6 cups – Kellogg's Corn Flakes® cereal crushed
1/2 cup – sugar
1/2 cup – melted butter
1 cup – chocolate chips
1 cup – butterscotch morsels
1 1/3 cups – flaked coconut
1/2 cup – chopped walnuts
1 (14 oz) can – sweetened condensed milk
Directions:
Preheat oven at 350°.
Mix together Kellogg's Corn Flakes, sugar, and melted butter in a 13×9 baking dish. Evenly press the mixture down with the back of a spatula or spoon creating a firm crust. Next layer the chocolate chips, butterscotch morsels, coconut, and walnuts evenly over the crust. Cover the top evenly with condensed milk.
Bake for about 25 minutes, until the edges are lightly browned. Allow the bars to cool before cutting and serving.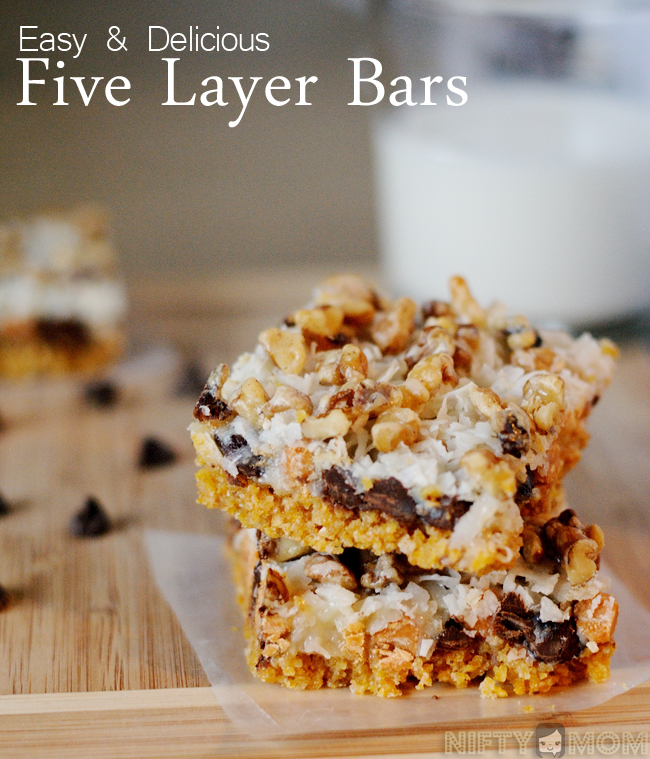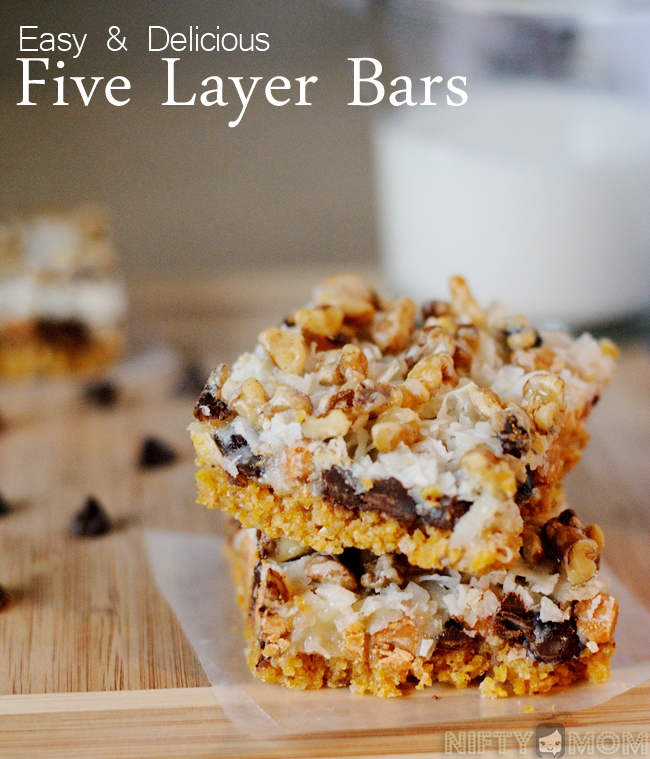 Do you use Corn Flakes outside the bowl?
For more amazing tips visit Kelloggs.com/GreatStartsTips.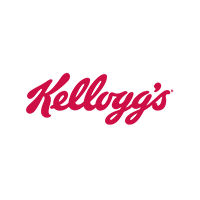 Kellogg's® believes that From Great Starts Come Great Things®. So we're helping Moms start every day with a tip from the top athletes of Team Kellogg's™ and Team USA dietitians. The thirty days leading up to the Sochi 2014 Olympic Winter Games will each feature fun pieces of advice to help families fuel just like the athletes of Team Kellogg's. To see all 30 tips, visit Kelloggs.com/GreatStartsTips
Compensation was provided by Kellogg's via Glam Media. The opinions expressed herein are those of the author and are not indicative of the opinions or positions of Kellogg's.