This conversation is sponsored by Silk. The opinions and text are all mine.
A few days ago, a cold front swept across the Midwest leaving us with extreme Fall-like weather.We went from shorts and tees to hoodies, jackets and pants. The short tease of the Fall season leaves me wanting to go on hayrides and apple-picking more than ever.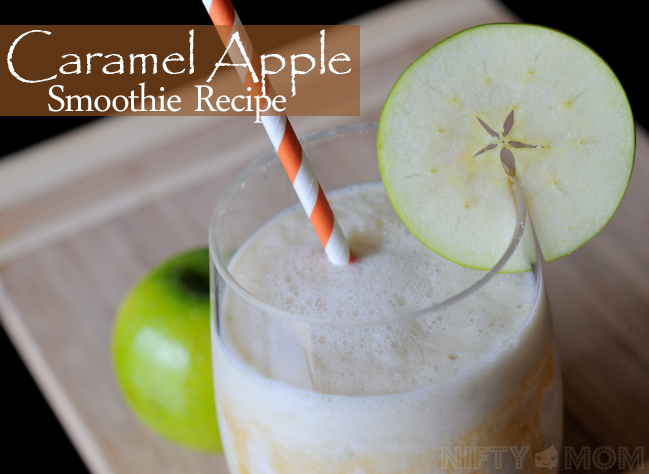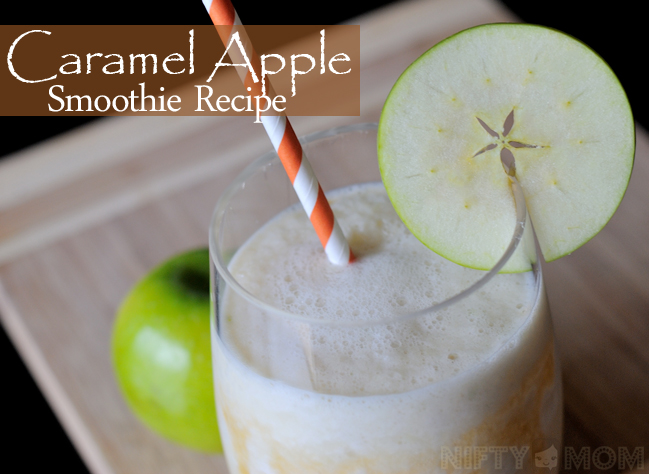 However, I know in just two short days, the warmer weather will be back and we'll still have a few more weeks before the Fall activities and weather settle in. That doesn't stop me from being inspired by the fall weather and some of my Fall favorites, such as caramel apples.
Yes, I am still talking about good ol' apples. What about apples and smoothies? Smoothies are a great way for me to get in some extra fruits, and with the addition of Silk Soymilk, it also packs in protein and calcium.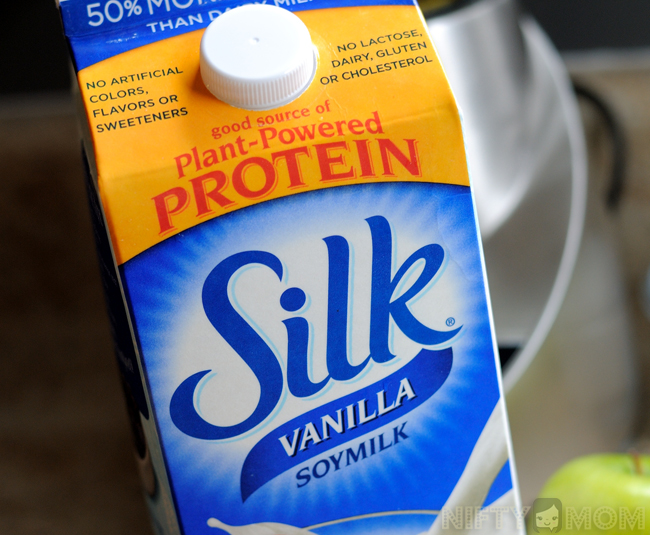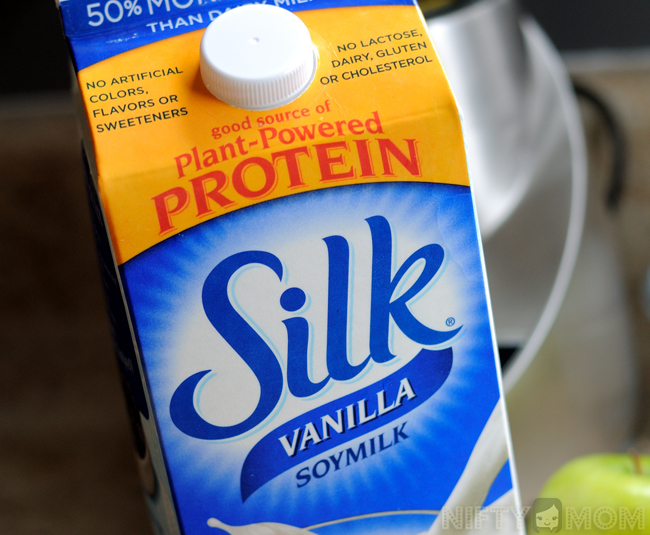 As I have discussed in the past, switching out cow's milk with Silk products has assisted in my journey to a healthier lifestyle. Silk offers many varieties of almondmilk, coconutmilk, and soymilk that all have great benefits. The Vanilla Soymilk is one that is great for smoothies, baking, addition to coffee, and as a beverage on it's own.
Since smoothies are a key in my diet, using Silk soymilk adds supplemental calcium, protein, and flavor. I have been making this Caramel Apple Smoothie recipe from Silk for while now, and it is definitely a tasty treat with Fall flavors.
Caramel Apple Smoothie Recipe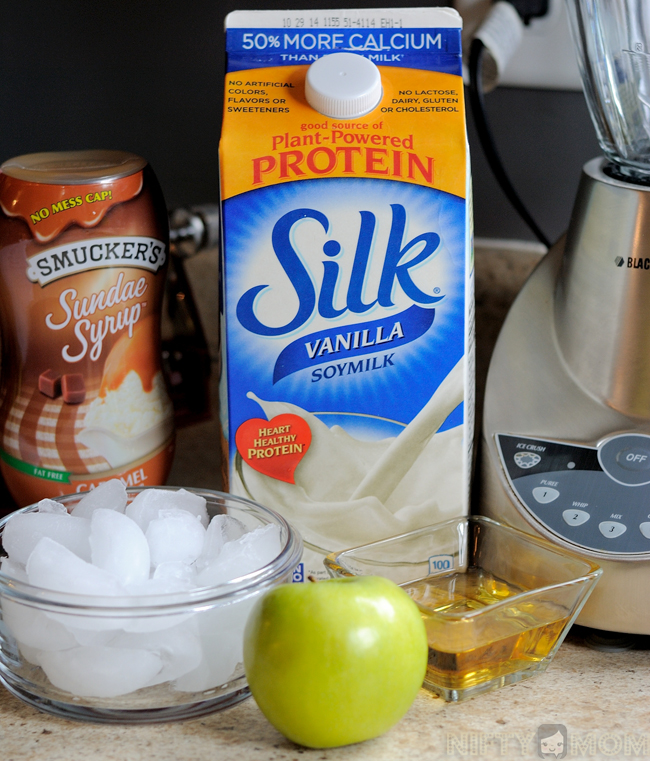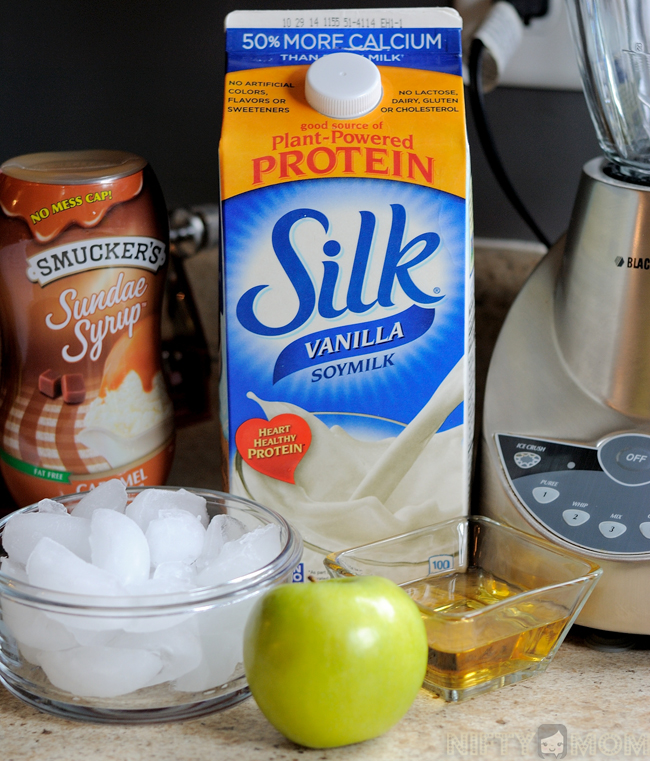 Ingredients:
3/4 cup Silk Vanilla Soymilk
1/4 cup Apple Juice
1 medium Granny Smith Apple
1 tablespoon Caramel Sauce
1 cup Ice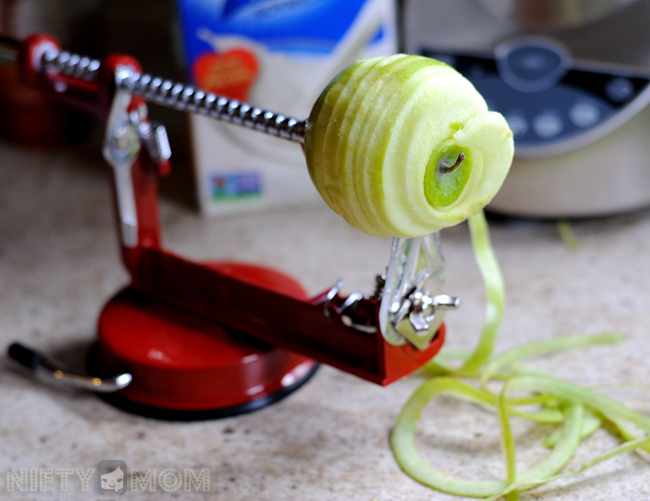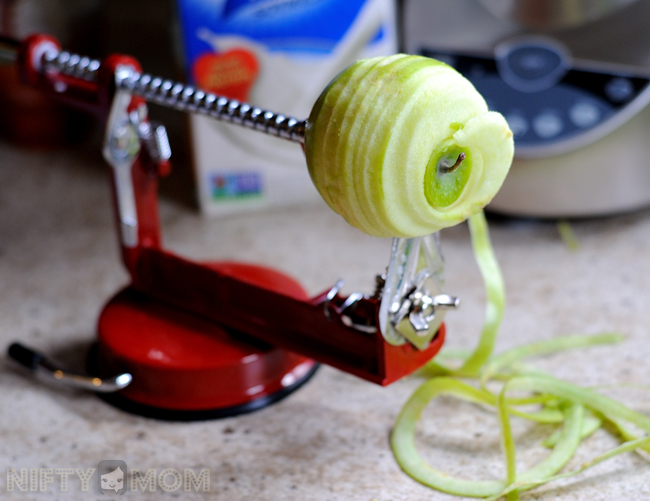 Remove the core, peel and slice one apple. It is a great excuse for me to use my apple master that I absolutely love. It really is fun to use and when I get it out, I tend to cut up a whole bag of apples.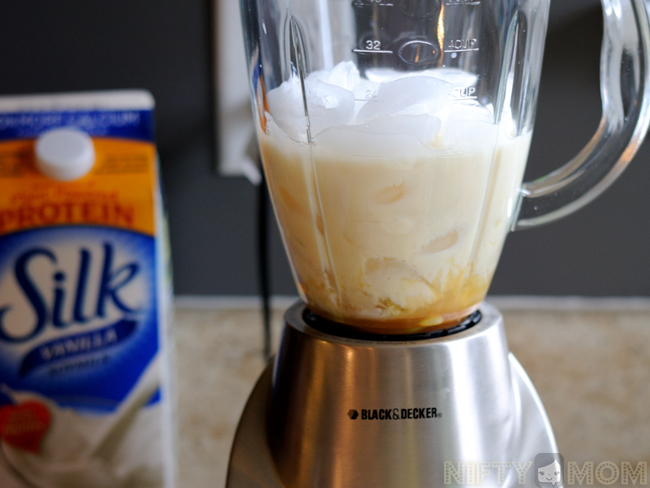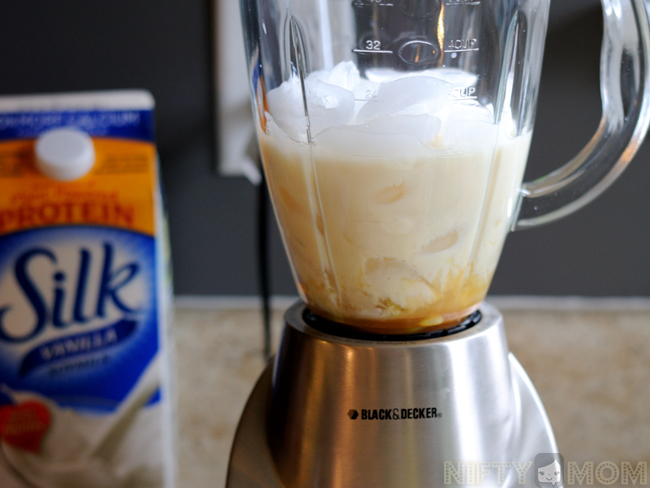 Add the apple slices with all the other ingredients in a blender and mix until creamy and the ice is fully crushed.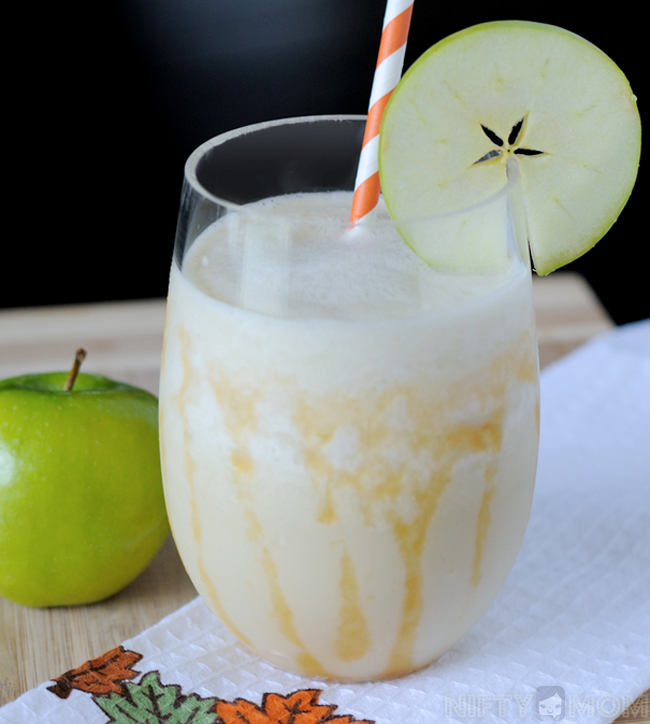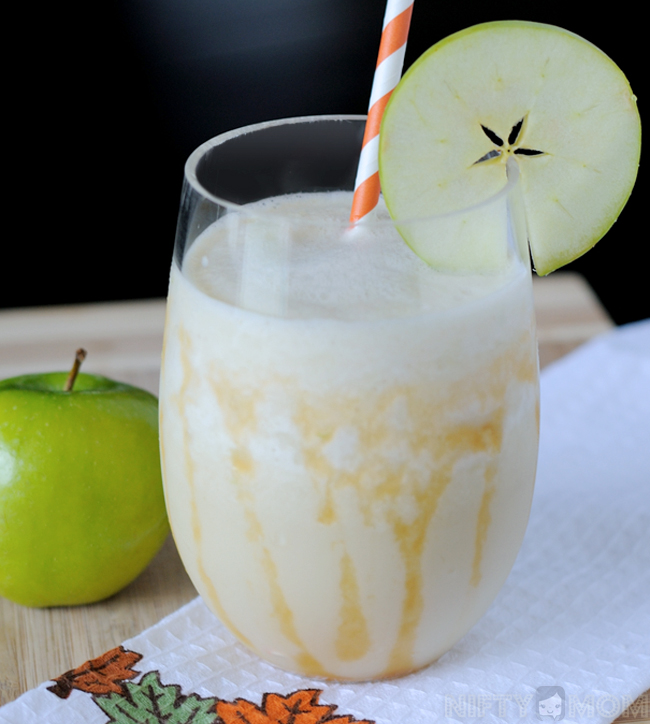 Before pouring into the glass, I like to pour a little caramel around the inside for added flavor.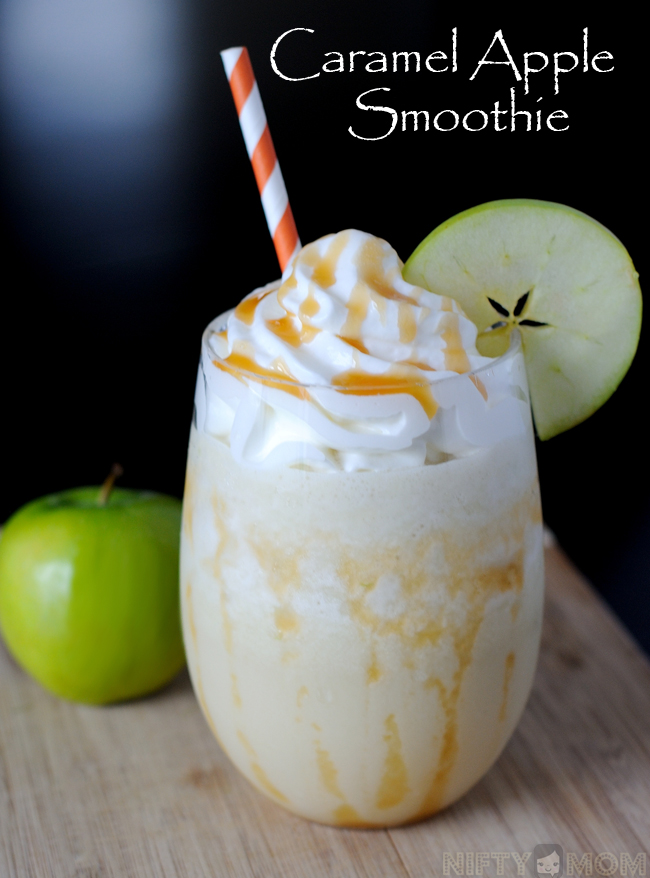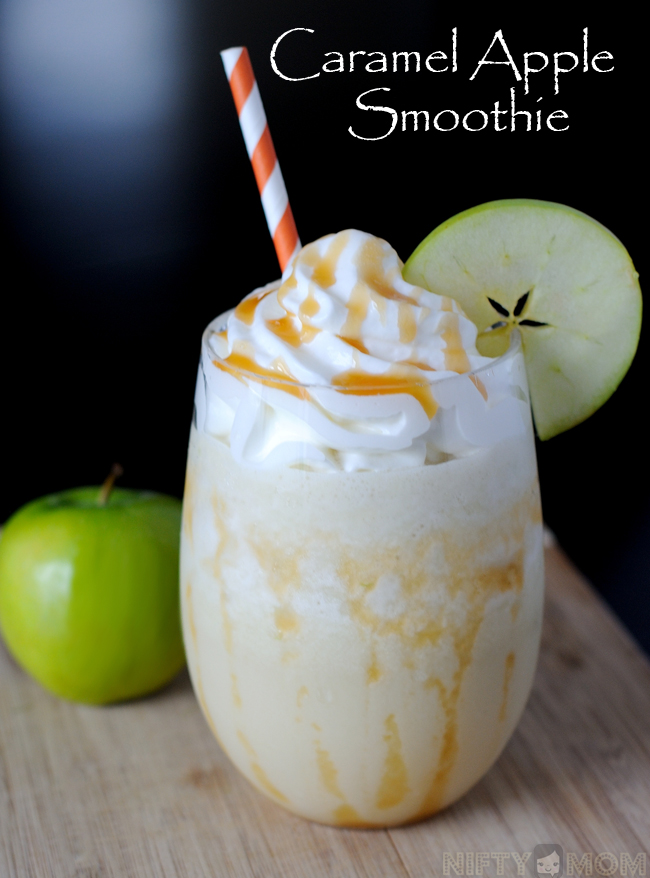 It can also be topped with some whipped cream and drizzled caramel.
What are your favorite Fall flavors?
This conversation is sponsored by Silk. The opinions and text are all mine.