I am working with Fisher to share and create recipes using Fisher Nuts and tools they provided. However, my opinions are entirely my own and I have not been paid to publish positive comments.
Topping a cookie or cupcake with a fun design can make a huge difference in a dessert. I enjoy finding cute ways to add character to my baked goods and bring it to life. These almond cookies are no different. With all the warm weather and gardening, I think of beautiful flowers. I came up with a creative way to add a flower to almond cookies using almond slices.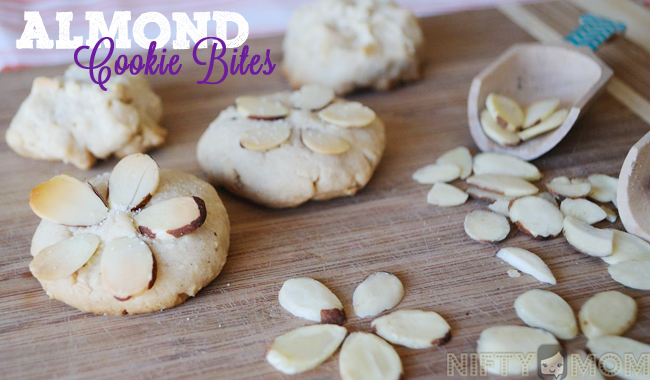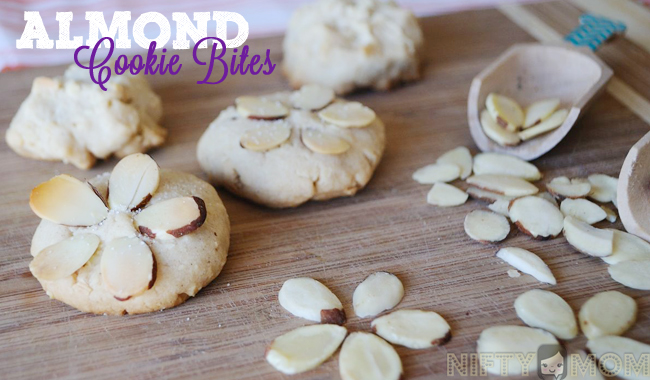 Using seasonal ingredients like fresh nuts and produce can give a fresh twist to any recipe. Fisher Nuts has an ongoing partnership with Alex Guarnaschelli, a recent winner on Food Network's Iron Chef and a regular judge on Chopped. Chef Alex has recommendations for taking your spring cuisine to a new level and shares great tips for cooking with nuts. Together they also offer some tasty spring recipes including Strawberry Crostata with Walnuts, Green Bean and Almond Salad, and Baked Clams with Walnuts.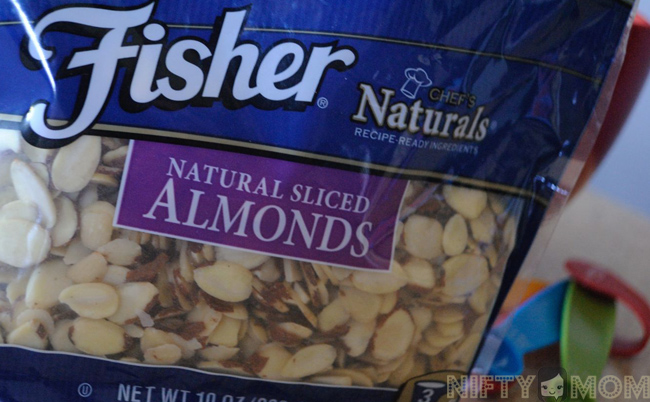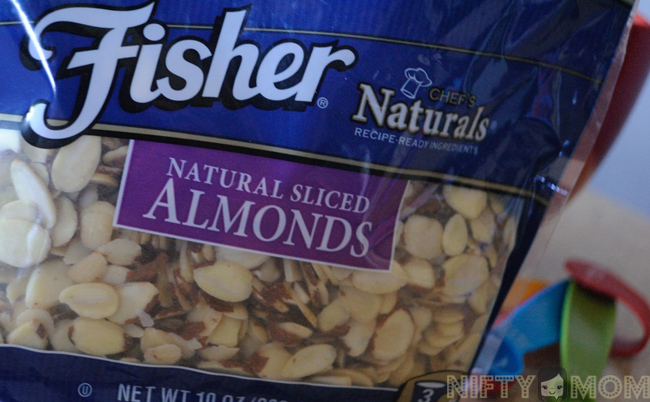 Almonds are one of my favorite nuts to cook with (and eat). I was staring at this bag of sliced almonds trying to decide what I wanted to use them for. With springtime on my mind, the shapes reminded me of flower petals.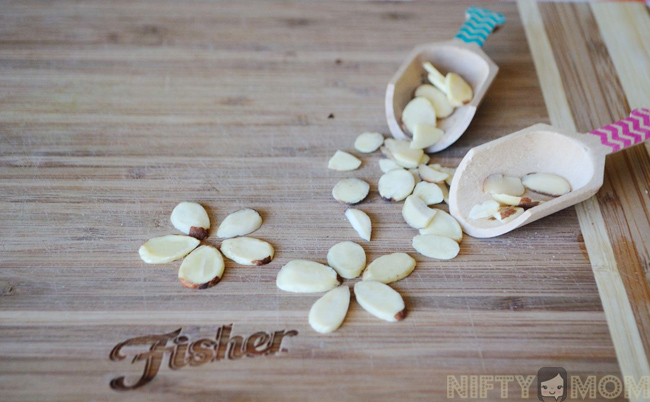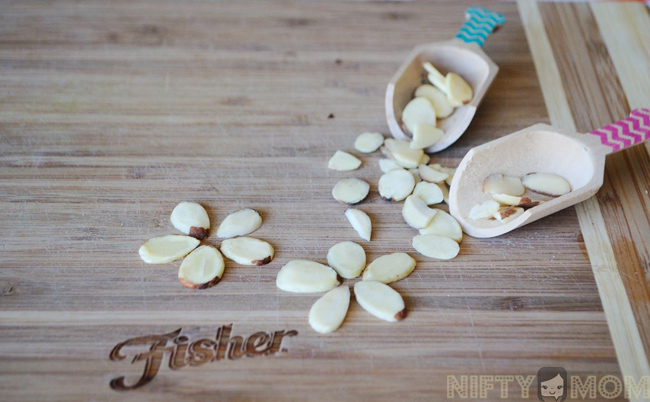 That's when it hit me – How cute would it be cute to add little 'flowers' on the top of almond cookies? Nothing says spring more than some flowers. Adding a little touch to the top of a cookie really takes cookies to a new level. It also is a great conversation-starter if you take cookies to a social gathering. A bonus – After they bake, the sliced almonds brown on the edges giving the 'petal' some color!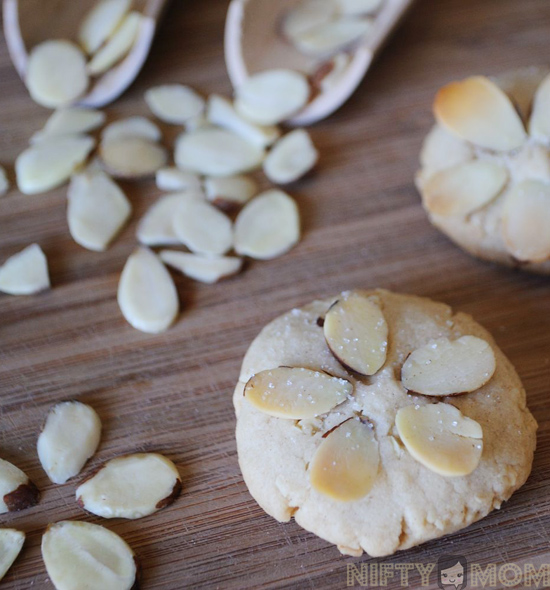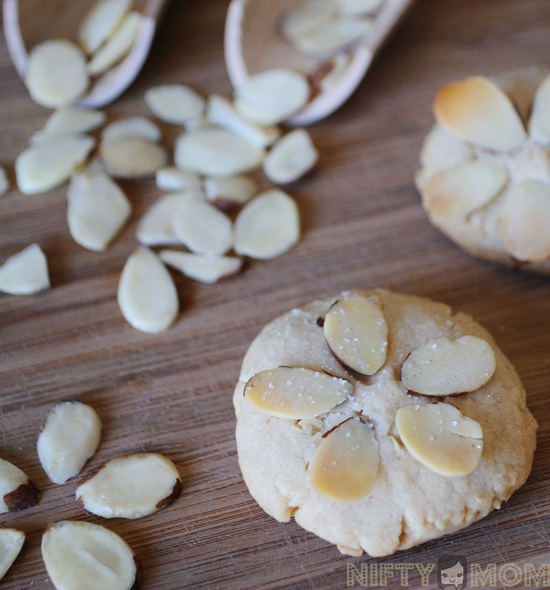 Almond Cookie Bites
Small almond cookies topped with a sliced almond 'flower'.
Ingredients
½ cup butter, softened
¼ cup sugar + extra for sprinkling
1 egg
¼ tsp ground cinnamon
2 tsp almond extract
1 tsp vanilla extract
1 cup flour
½ cup almonds, finely chopped
Sliced Nuts to top the cookies
Instructions
Preheat oven to 350°F
In a large bowl, beat the butter and sugar together. Add the egg, cinnamon, almond & vanilla extract.
Mix in the flour and nuts.
Make approx. tablespoon size balls and place them about an inch apart on a cookie sheet.
Lightly press the cookie to flatten. They will keep the same shape as they bake.
Add 5 almond slices to look like a petal. Press in gently so they stay in place.
Bake for 16 minutes.
**Enter to win a Fisher Nuts Cooking Prize Pack ($56 Value)!!