This is a sponsored post written by me on behalf of Jif® and Smucker's®. All opinions are mine alone. #BetterTogetherPBandJ #WeAreBetterTogether #CollectiveBias
Part of back-to-school involves making lunch in the mornings while the kids get ready for school. Most days I get the request to make the infamous peanut butter & jelly sandwich. To add a little more love to their lunches this school year, I created this cute sticker to add to containers and bags.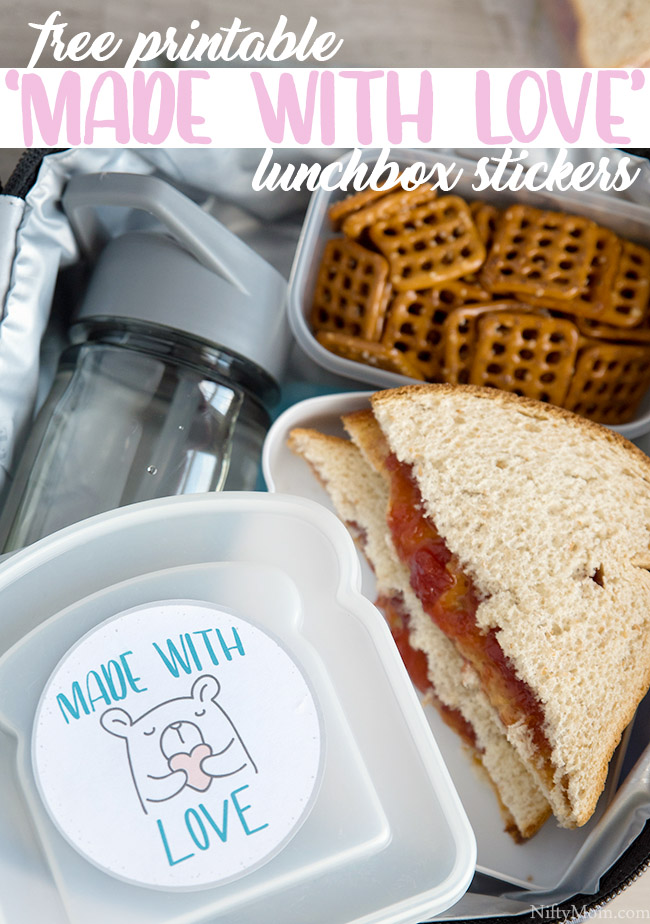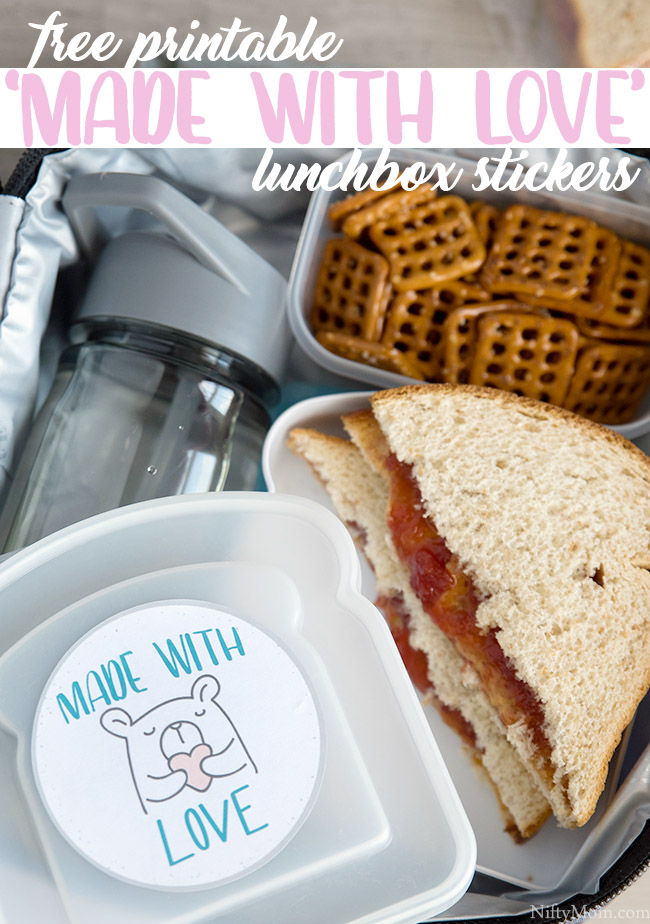 Not even a full week into school already and I am quickly reminded that packing lunches can be a struggle some mornings. The kids can never seem to make up their minds about what they want to eat that afternoon. They claim it's too far away and they may change their mind in a few hours. Then when they see what their brother is packing up, they change their mind again.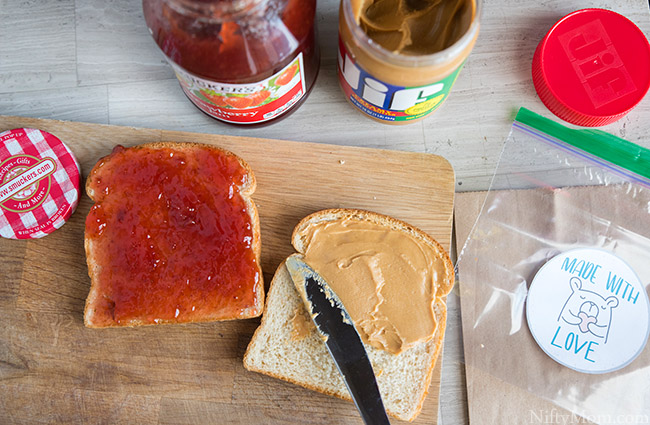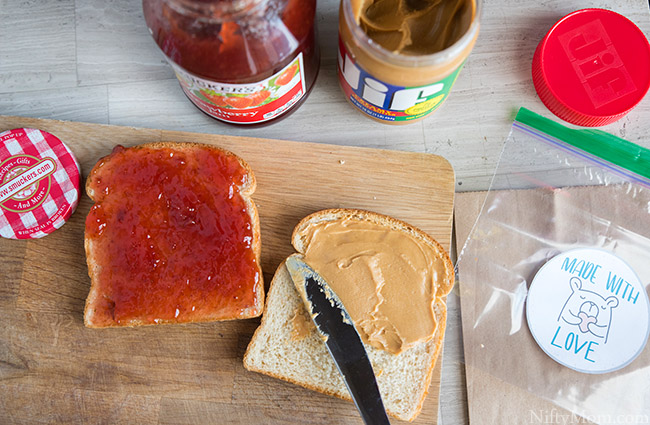 There are a few things I try to do to make the decision a little easier.
On the kitchen island is a two tier basket that is full of fresh fruits. The kids can easily access these produce items to choose from.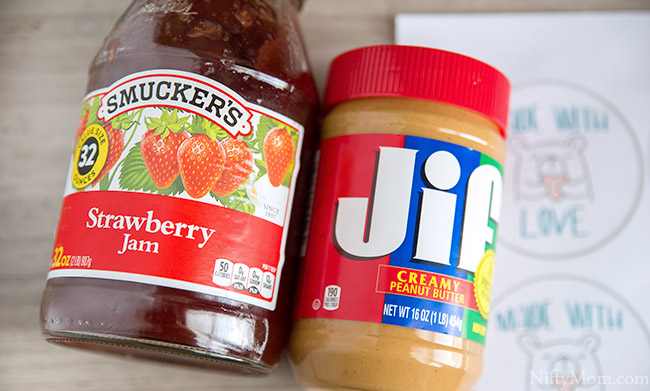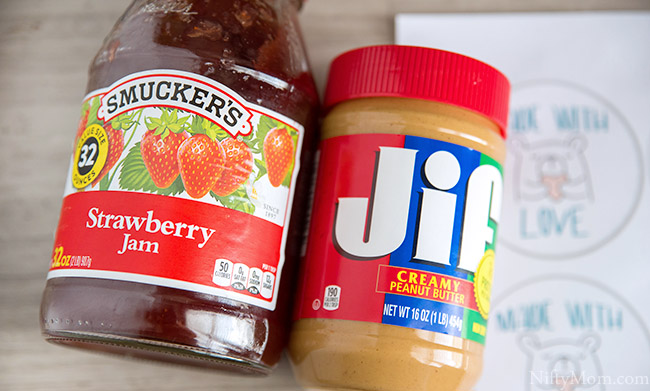 They have their own section in the bottom of the refrigerator, as well. Same goes with the pantry. In there, the bottom shelf has various baskets of typical lunchbox items.  Next to the baskets you will find lunch staples: bread and Jif® Creamy Peanut Butter.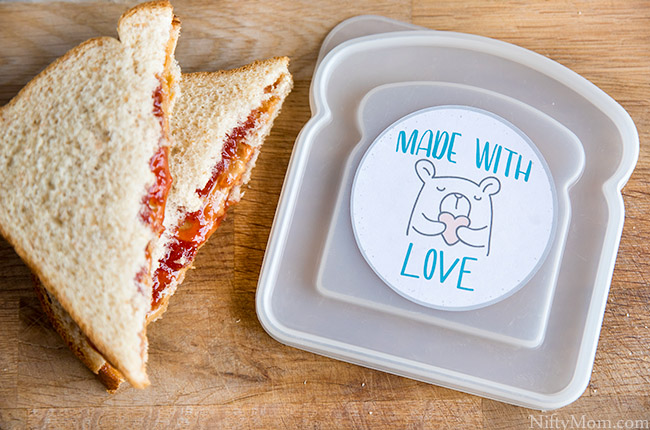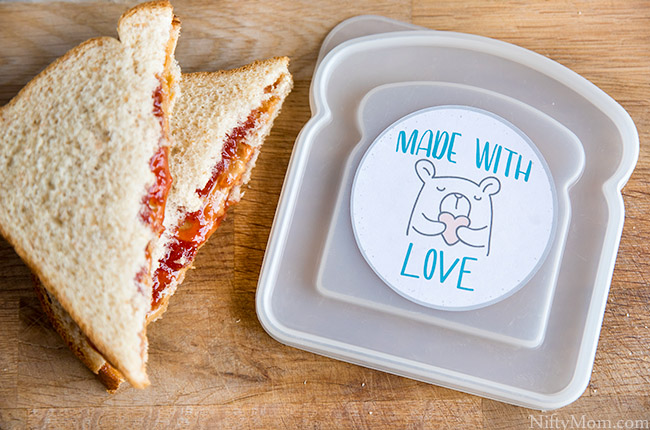 Not a week goes by that I don't have to whip up the classic peanut butter and jelly sandwiches. It is a quick and easy favorite. I can't really go wrong with Smucker's® Strawberry Jam on the PB&J's. A delicious homemade taste that they kids love every time.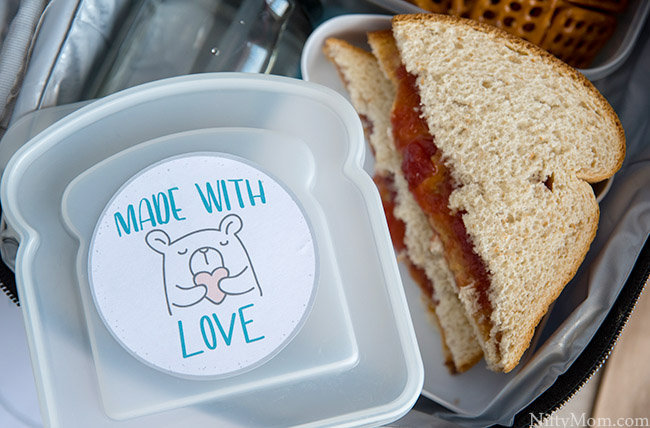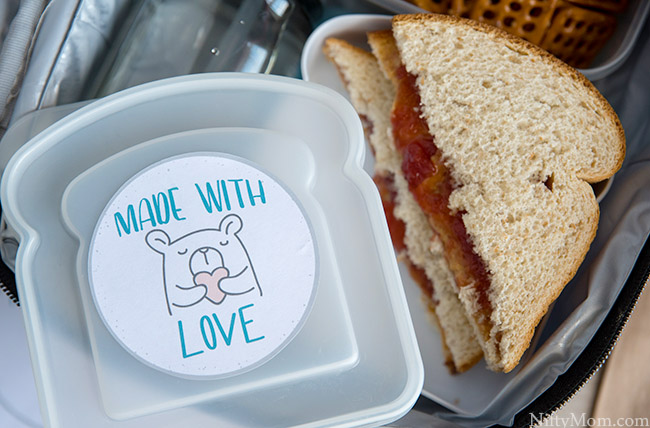 When I made them their meals, lunch included, I always tell them it was made with love. To give them a simple reminder that their favorite sandwich was made with that love, I made these cute little stickers that can go on sandwich containers, sandwich bags, lunch sacks, etc.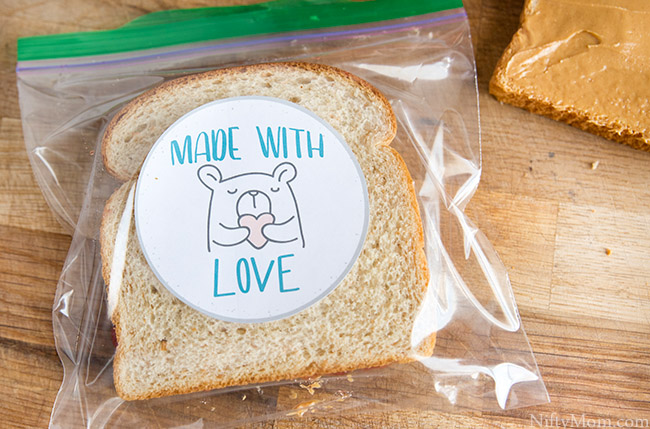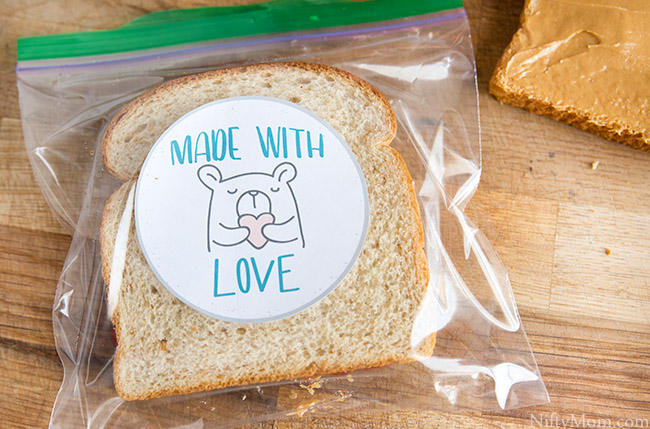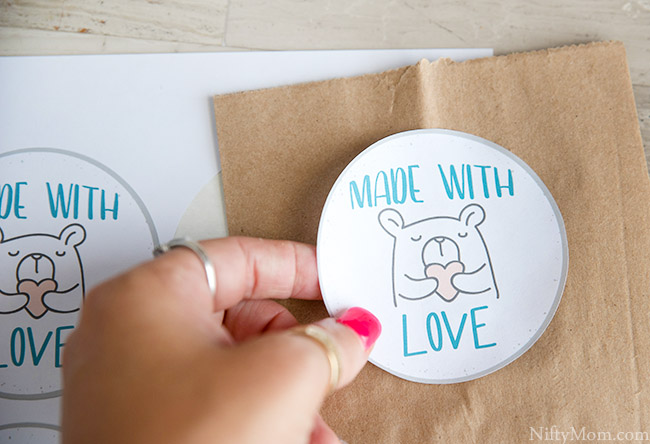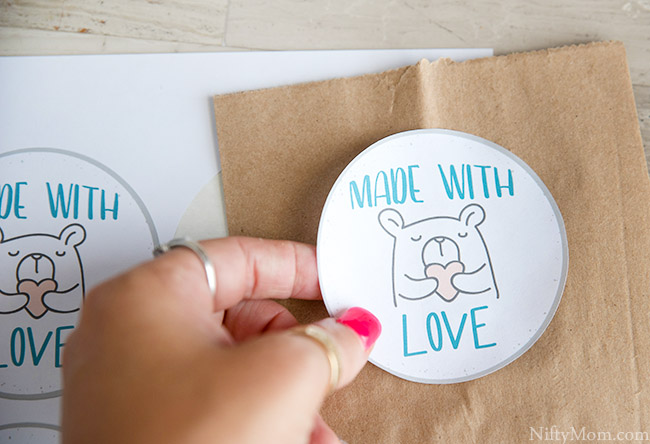 Print the PDF on 8.5″x11″ white sticker paper and cut out the circles. If you have an electric cutter, you can use this studio file that already has the cut lines on it: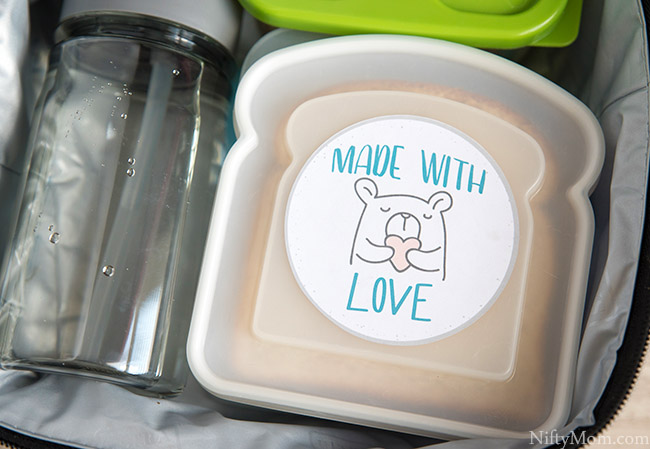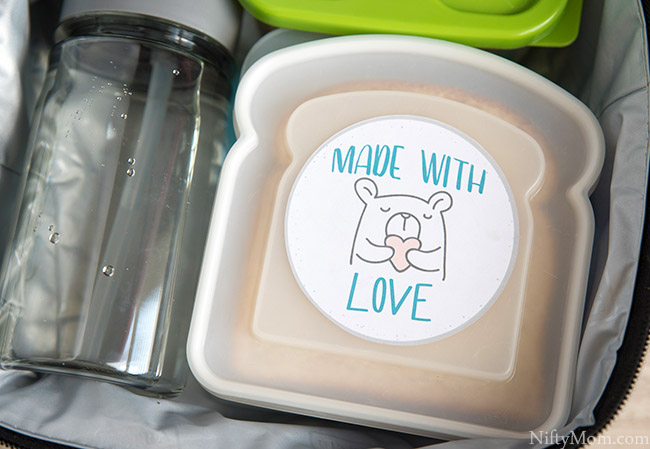 If you don't have sticker paper, you could always print the circles on regular paper and glue it to the bags.
The kids are sure to enjoy a little midday love while they are at school.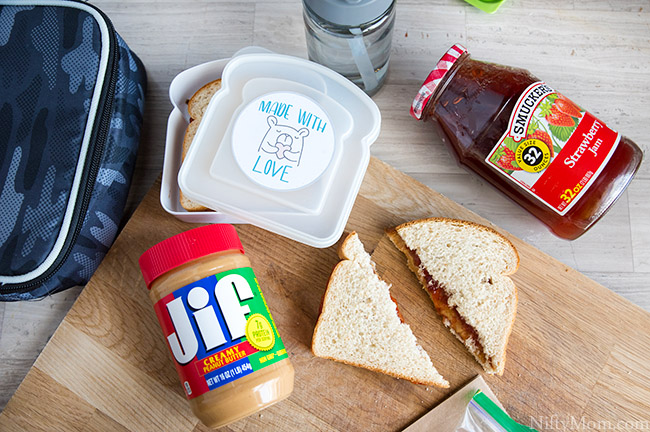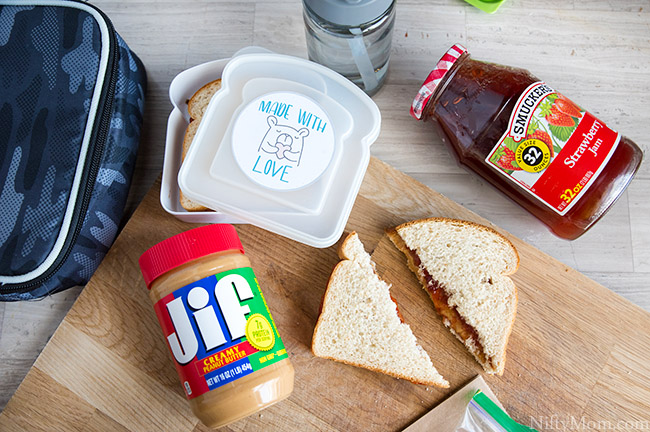 Grab Jif and Smucker's products the next time you're at your local Dollar General. For savings, print out the coupon here to get $1.00 off when you buy both Jif Peanut Butter & Smucker's Fruit Spread.